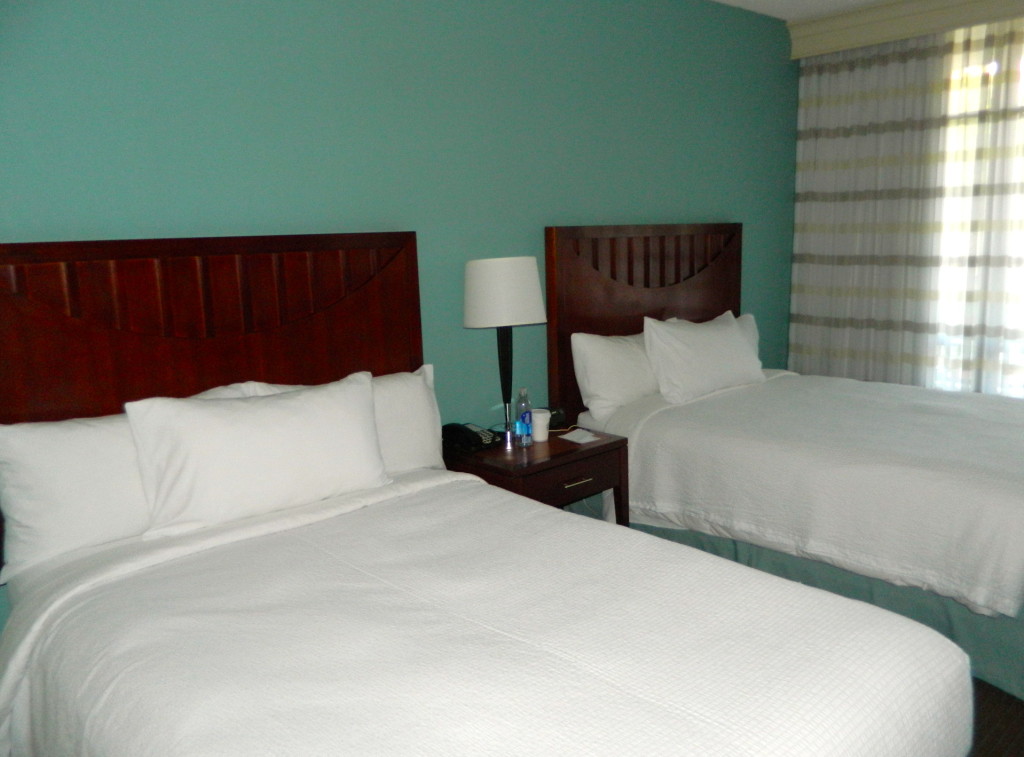 My hubby and I have been married for more than four years already! It's gone by fast! Since we got married, we sleep together in an eastern king size bed. It is a big bed, large enough to give each of us room to stretch out and sleep comfortably, but I can still hear my hubby snoring every night. We have tried multiple things, from breathing strips for him to special pillows, and now I sleep with ear plugs, which helps. A few years ago, I told my mom that since I got married, I don't feel as well rested in the mornings, even after a full night of sleep. She told me it was because I now share a bed with someone and sleep is not as restful. Even if we don't notice it, our body may sense when the other person is tossing and turning throughout the night or our sleep is interrupted if the other person gets up in the middle of the night to use the restroom. Plus, if we add the fact that my hubby snores, that makes for an even less restful night because it interrupts my sleep. I've gotten used to it, but occasionally I wake-up in the middle of the night and give him a light nudge when he is snoring too loudly.
On a trip, by mistake we were given a room with two queen size beds, instead of one king size. It was at a large hotel, so it was a trek to get to the tower we were staying in and we didn't realize the error until we got to the room. It was late at night and by that point we were both too tired to change rooms. Before I went to sleep, I called the reception desk to notify them and request a room change for the following day. We both settled in and quickly went to sleep, in separate beds. Oh boy, did I sleep well! It may have been because I was exhausted from the flight and traveling, but it was probably also because I had the large bed all to myself. My husband was on the other bed and I don't even recall hearing him snore. I didn't feel any of his tossing and turning at night either. My hubby wakes up earlier than I do and in the morning he cuddled into my bed for a little while before we both got up. Since we are used to an eastern king size bed, the queen size bed felt too small for the both of us.
Sleeping in separate beds felt kind of like an episode of I Love Lucy. Do you remember the bedroom scenes with Ricky in one bed and Lucy in another bed? But, I got such a good night's sleep and woke up feeling well rested! The next day, we got a call from the hotel staff offering to change us to a room with one bed. I thanked them…but, for a second, did think in my mind that it was kind of nice to sleep in separate beds. I wouldn't consider it back home, but it was interesting to notice the difference for one night while we were out-of-town.
Some of my friends and co-workers sleep in separate bedrooms from their spouses or partners, mostly due to different work schedules. They told me they sleep together on weekends.
Would you consider sleeping in separate beds or rooms from your spouse or partner? Do you sleep better when you are alone? I don't sleep better when my husband is out-of-town, even though I have the bed to myself I actually sleep worse. It feels odd when he is not home and I am like a zombie. I end up going to sleep late, when my body is utterly exhausted.
Have you slept in separate beds for other reasons, maybe because one of you had a cold or one of you ended up falling asleep with the kids? My friends also do this periodically, but that is more of an unplanned occurrence.
Another friend told me she has an agreement with her husband that if either of them get up in the middle of the night to use the restroom, they don't turn on the bathroom light or close the door to avoid making noise and waking up the person that is asleep. Do you have any similar agreements with your spouse?
When I Googled "sleeping in separate beds" lots of articles came up. I read this interesting article on Huffington Post regarding how sleeping in separate bedrooms seems to be gaining popularity…the main reasons were snoring and when one spouse is a light sleeper. There was another article on Today.com: 'Happily United' in Separate Rooms. A reader sent me a comment regarding my post, she has an entire website dedicated to the topic, wow! You can view her site here: Sleeping Apart Not Falling Apart. Interesting stuff!
What's your opinion?
Hugs,
Paola
PS – From my birthday getaway: one of the best rooms we've stayed at, it includes a dream bathroom, outdoor shower, & private patio! And, from a weekend in Las Vegas, the Superman themed room we stayed in!