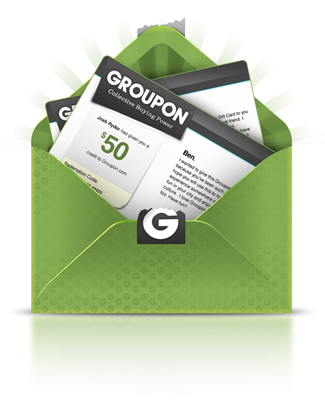 I have used Groupon in the past to purchase great discounted deals for restaurants, facials, manicures, and spas. The most recent purchase I made was for a massage at a local spa. I made a fun and relaxing spa day out of it with one of my girlfriends! I recently learned that Groupon also has coupons and works with thousands of retailers to offer deals and discounts! Did you know this? I was happy to find some of my favorite retailers. Among them were some of the stores I visit weekly for my everyday home purchases, such as Target and Walgreens. And, stores where I shop for clothing, shoes, cosmetics, and gifts, such as Nordstrom Rack and Macy's. Through Groupon, you can easily access coupons and special promotions at these and 9,000 other retailers. You can use them for on-line shopping, or to view the special deals and print coupons prior to going to your favorite retailer.
I signed up to receive coupon and discount e-mail notifications from Groupon for my favorite retailers. I also printed some coupons. It was easy! Before I went to Walgreens, I went to Groupon and clicked on the link for the store. There were several discounts and coupons available, I clicked on the coupons I wanted to print and voila, instant discounts on items we use in our home everyday. I printed coupons for Tide laundry detergent, Bounty paper towels, and Duracell batteries. Items we use daily, so it was wonderful to save on these purchases! I am a firm believer that every amount of savings adds up and helps our budget every month.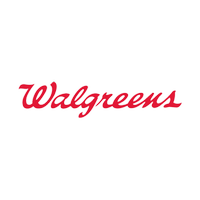 To find the best discounts and deals on Groupon at Walgreens click here (or on the logo).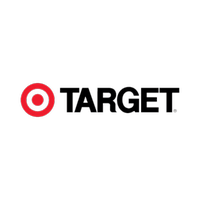 For Target click here (or on the logo).
For Macy's click here (or on the logo).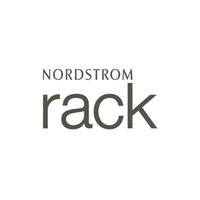 For Nordstrom Rack click here (or on the logo).
You can find discounts for thousands of other retailers on Groupon, simply click here.
Hope you find this information helpful and you save on your next shopping trip! I was happy to find this site and have used the coupons to save money for our home!
Did you know Groupon had coupons?

Hugs,
Paola
This is a sponsored post in partnership with USFamilyGuide.com Blogger Promotions. All opinions are my own and based on my personal experiences with the Groupon site. When I find great deals and promotions, I like to share them with you!