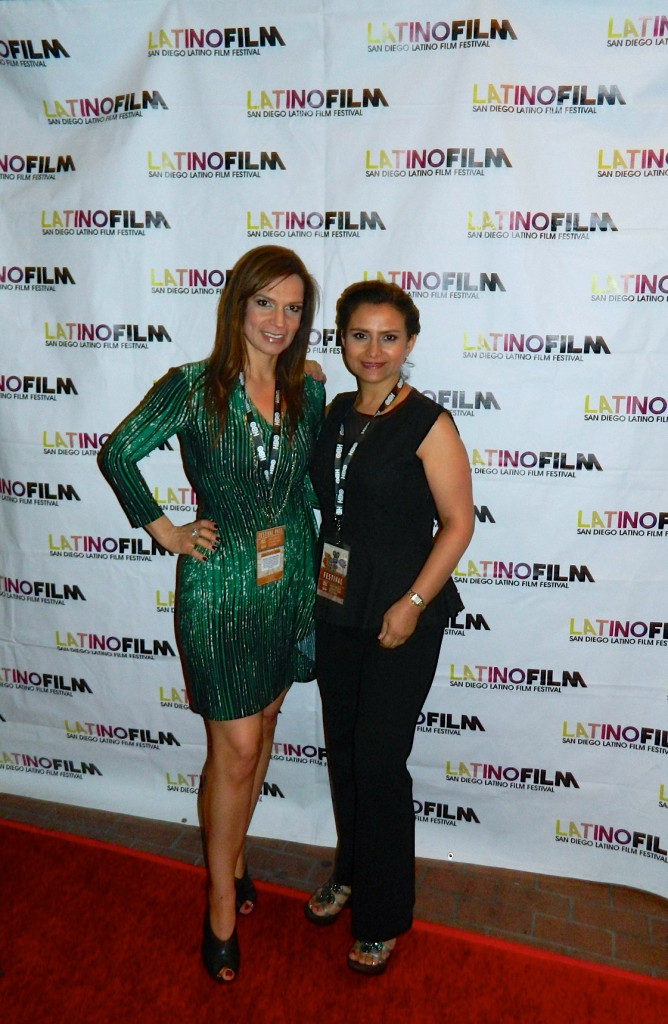 Hi friends,
This week is a special one for movie lovers in San Diego and Tijuana! The San Diego Latino Film Festival is back and features more than 150 movies! The Festival will be held March 13-23 and includes eleven days filled with movies, parties, music, panel discussions, and opportunities to meet actors and directors. This year's movies include famous actors, such as Jaime Camil, Kuno Becker, Marha Higareda, Gael Garcia Bernal, John Leguizamo, & many more.
This is an event I look forward to every year! I attended Opening Night at the theatre and also went to the party that evening at Cafe Sevilla! It was a fun event – I ran into friends and had the pleasure of meeting many Azteca San Diego and ABC10 viewers! I plan on making it to more movies this week and to the Closing Night Party. For this year's Closing Night Party, the organizers will roll out the red carpet at Broadway Pier Event Center, should be fun!
This week, you can still attend two more parties and the awards ceremony. The Festival includes movies for everyone, such as comedies, dramas, shorts, family films, and documentaries. This year there are also local documentaries, which is a nice touch. The San Diego Latino Film Festival is held at Ultrastar Cinemas Hazard Center at Mission Valley and Digital Gym Cinema. Tickets are $11 general admission; $9 students, military, and seniors. You can find more information at sdlatinofilm.com and by calling 619-230-1938.
Hope to see you at the movies….and the Closing Night Party!
PS – Funds raised by the Festival benefit the Media Arts Center San Diego (MACSD), a local non-profit organization. MACSD offers educational, creative, and production oriented programs which reach underserved youth and residents.
Hugs,
Paola

Here are some pictures from Opening Night

: