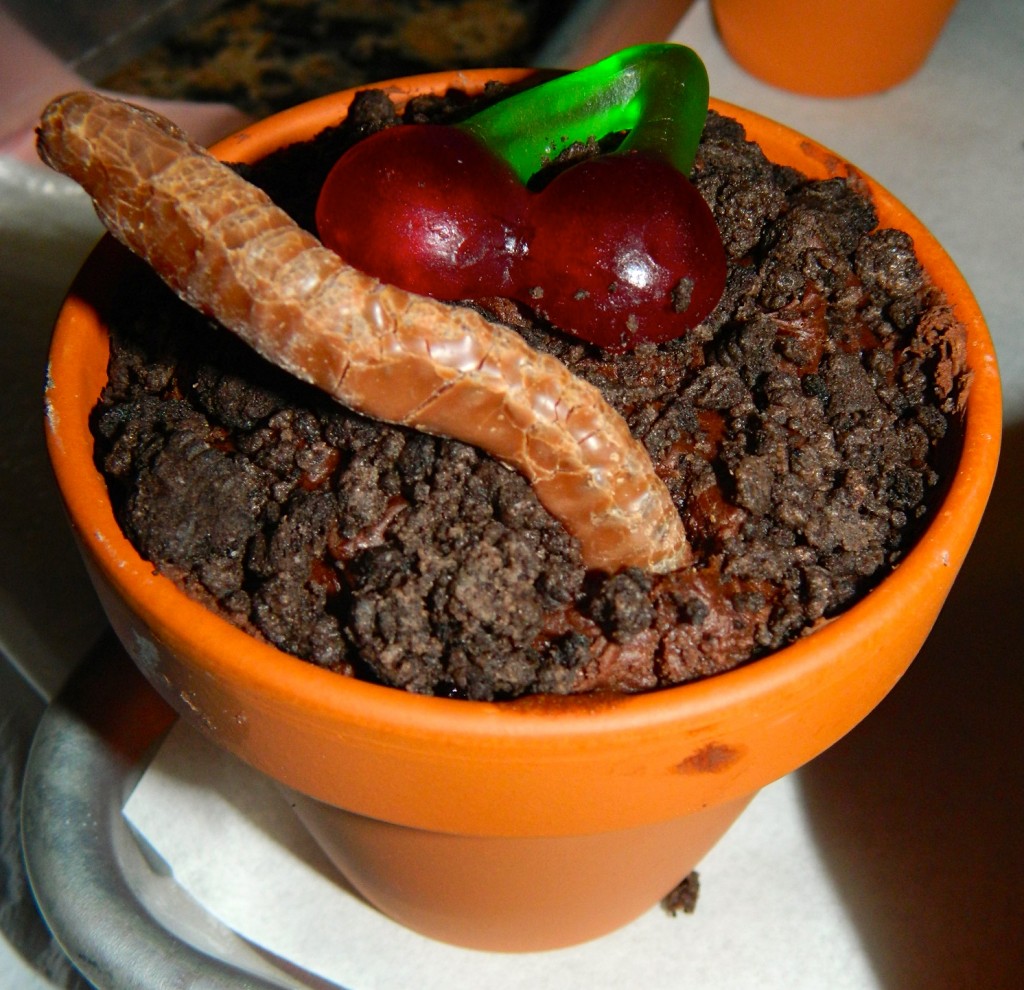 Moms will go to far reaches to make their children happy. One of these ways is to have a child's themed birthday party. I went to a Plants Vs Zombies birthday party, and was surprised to learn the mom had baked and decorated the birthday cake and the cupcakes. It wasn't just any cake & cupcakes, these were special! I posted the cake recipe & decoration instructions here. The cake look professionally decorated! The mom said it is actually easier to make than it looks. She also baked and decorated the cupcakes made to look like plants, with soil, worms, and all. The cake and cupcakes were a huge success! The cupcakes were a little messy to eat, but both kids and adults enjoyed the experience of eating it straight from the terra-cotta pot. I interviewed the mom, below are the ingredients & items you will need & recipe, as well as a few other ideas to make a Plants Vs Zombies themed birthday party more fun for the kiddies! These cupcakes would also be fun for other themed parties, such as flower, garden, forest, or animal themes. They are also a fun activity to do with children just for fun! And, you all get to enjoy the cupcakes!
Ingredients :
Cake mix for cupcakes, chocolate recommended to give effect of dark soil
Chocolate cake frosting
Oreo cookies (any dark brown chocolate cookie will work)
Chocolate covered gummy worms, insects, or candy rocks
Gummy candy in the form of berries, flowers (or flower lollipops)
Cupcake baking cups
Small terra-cotta pots, unglazed & untreated (approximately six ounce capacity, three inches tall, and three and a half inches across the top), sold at Michael's, craft or gardening stores, or on-line. Wash the terra-cotta pots with hot water and dry them overnight (or a few hours before placing baking mix in them). The quantity of pots (and baking mix) will depend on how many cupcakes you want to make.
Baking & decorating Instructions:
Preheat oven as instructed in cake baking mix
Prepare cake baking mix as instructed
Use a brush (or finger) to oil the inside of the terra-cotta pots
Place cupcake baking cups inside terra-cotta pots (this will make them easier to eat & avoid the cake mix falling through the hole at the bottom of the pots. Some of these special baking pots do not have holes at the bottom. The cupcake cup may not reach the top of the pot, this is ok, the top of the cupcake will bake just fine in the pot.
Pour cake mix into the pot, estimating how much it will rise, trying to get it to rise just at or slightly above the rim of the pot, to give it the effect of a real plant.
Place pots on a flat baking sheet
Bake the cupcakes as instructed until cake tester comes out clean (may require additional 5 – 15 minutes)
Remove the cupcakes from oven & allow them to cool completely
Separate as many Oreo cookies as you consider you will need as toppings for the number of cupcakes you are making. Remove the white cream filling from the cookies. Place Oreo cookies in a large bowl & use hand blender to lightly mix Oreo cookies to turn them into large pieces of crumbs. These should look like pieces of dirt. You can also use a regular blender or place the cookies in a Ziploc bag and use a dough roller to crush them. Oreos can be replaced by chocolate cookies.
After cupcakes have cooled, add chocolate frosting to top of each one, this will allow cookie crumbs to stick to the top of the cupcakes.
Place cookie crumbs in a shallow bowl wide enough to dip the cupcake pot in them. Dip the pot upside down into the cookie crumbs. Or, use a spoon to place cookie crumbs over each cupcake. You may want to do this over the baking tray or a paper towel, because some crumbs may drop around the cupcakes.
Add a chocolate covered worm, insect, berry, candy rocks, or flower
That's it! A fun & unique way to make cupcakes for your next birthday party or gathering! Enjoy!
Tip: You should serve these cupcakes with a spoon. They will be eaten like cake out of a cup. I also found this video on MarthaStewart.com with tips on how to bake these cupcakes.
Below are a few items you can use to make the Plants Vs. Zombies themed party more fun!
Piñata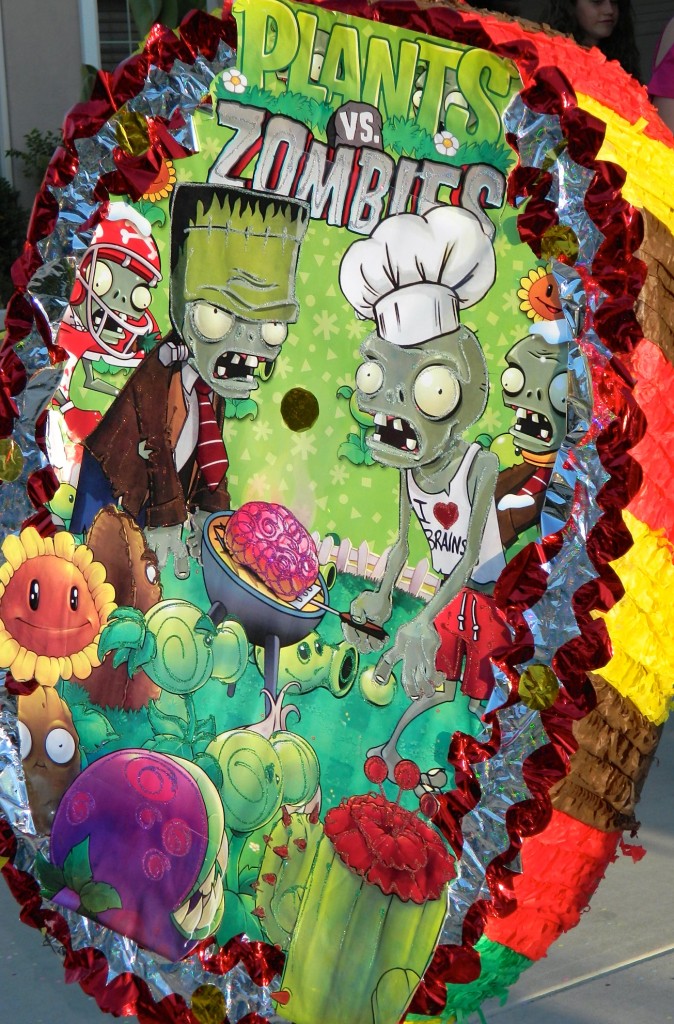 Poster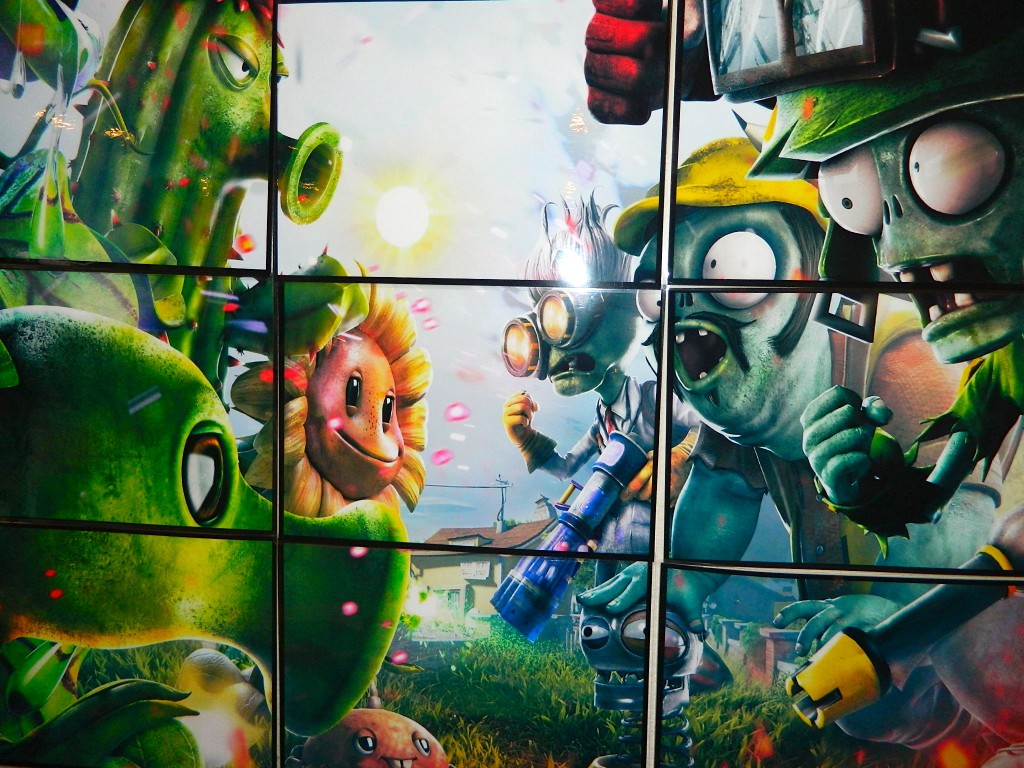 Place a wheel barrel, zombie figure, shovel, rake, and large paper flowers in your front yard, guests will enjoy seeing it as they arrive!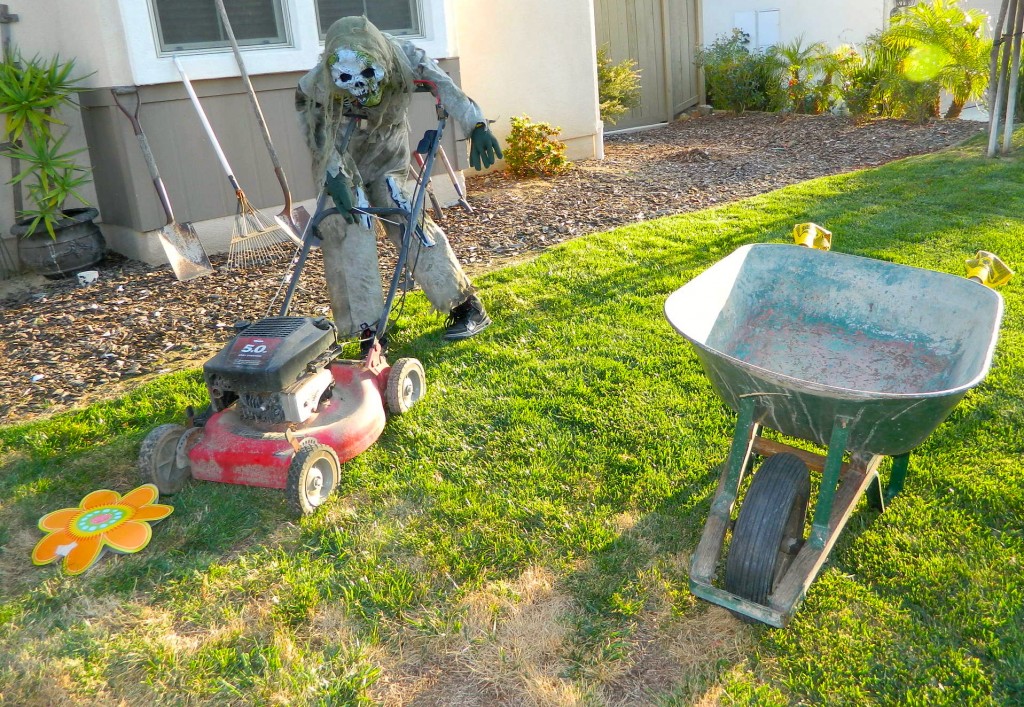 Gift bags/candy bag for guests – you can print labels and personalize them, then stick them to any gift bag of your choice.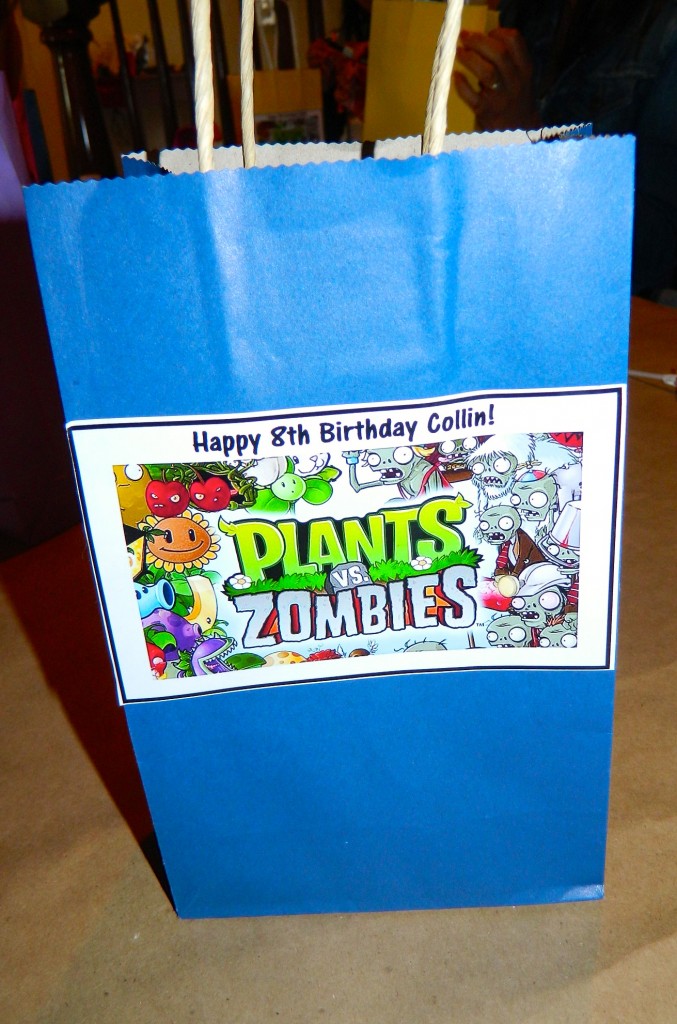 PS – In case you want to make the Plants Vs. Zombies cake, click here for the recipe and decoration information.