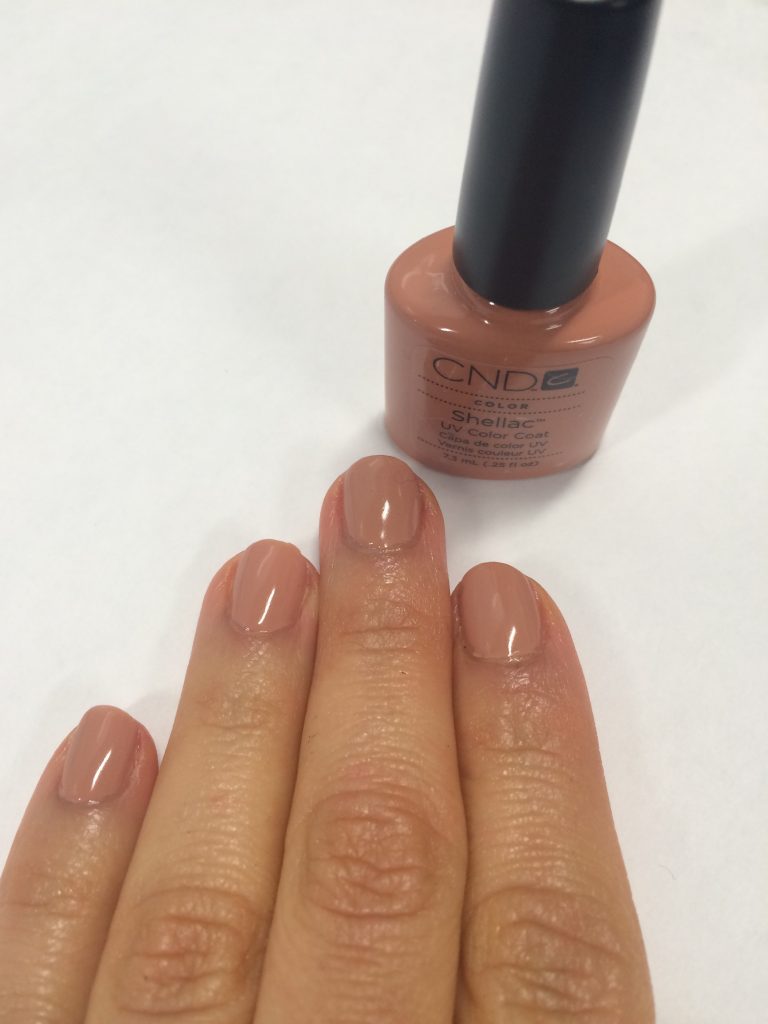 As much as I like to stay on top of fashion trends, I tend to have a personal style and stick to things which I feel flatter my body type, skin tone, and hair color. Every season, I'll buy a few trendy items and mix them in with my favorite pieces. This also applies to nail polish trends. As you know, I wear gel nail polish on a regular basis. It keeps my nails looking shiny for up two to three weeks. Even when I am not dressed up, having a nice manicure makes me feel more polished. I change nail polish color pretty much every time I get a manicure, according to the trends, season, travel plans, or a special occasion I may have coming up.
I've always been a fan of neutral colors for more formal affairs or family events which are memorable where I know we will be taking photographs. Neutral colors also tend to flatter all skin tones and outfits. In a neutral color, a manicure looks polished, feminine, and pretty, yet it does not distract from the outfit or overall look. This neutral polish is also a good option if one is going to give a presentation and use her hands. Bold nail polishes can be distracting when giving a presentation. I also like to wear neutral nail polish when we travel because it camouflages the growth of the nail better (next to the cuticle) and should a nail chip, it is less visible. Overall, a natural tone it makes it seem like a classic style nail polish.
This is one of my favorite neutral nail polishes. It is close to a light coral pink color. The polish is a CND Shellac (gel) in Cocoa. I have worn it several times for events, travel, and when I know I won't be able to get to the salon to get my nails done in two weeks. I selected it recently because we hd a special family event. Every time I wear this color, I get lots of compliments! This could easily be one of the perfect natural and neutral nail polish colors!
Do you wear neutral or bold nail polish colors?

Hugs,
Paola