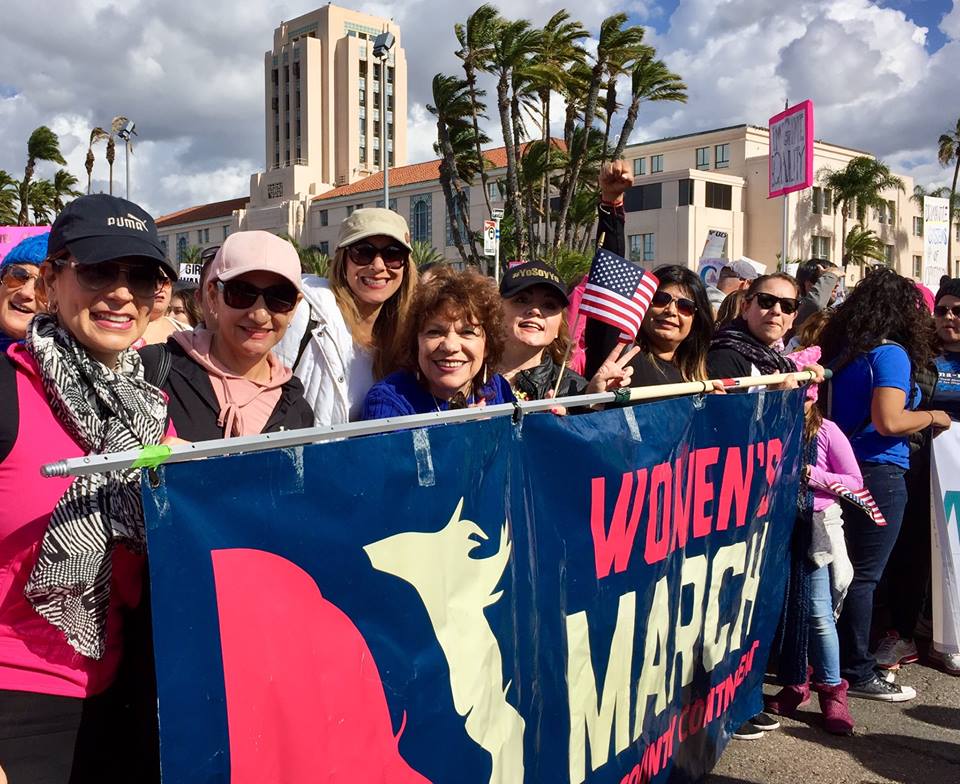 Last year, my friend Lorena, her mom, and I joined thirty to forty thousand women at City Hall in downtown San Diego for the first Women's March. We braved the rain and walked in ponchos, it was a wonderful and memorable experience! You can watch my video from last year's Women's March here or at the end of this post. This year, as the March date (Saturday, January 20) got closer, Lorena and I got organized about the details so we could carpool. The March started and ended at the Waterfront Park outside of the San Diego County Administration Building. There were more exhibitor booths from local non-profits set-up and more speakers this year. When we arrived at the March, there were already thousands of women, men, children, and some pets gathered. I could feel the positive energy! I was excited to be there! The night before I prepared all my items for the walk, including an umbrella because light rain was in the forecast. My husband took care of Alessandra so I could participate in the March. The night before, I prepared her outfit for the day, her meal and snacks.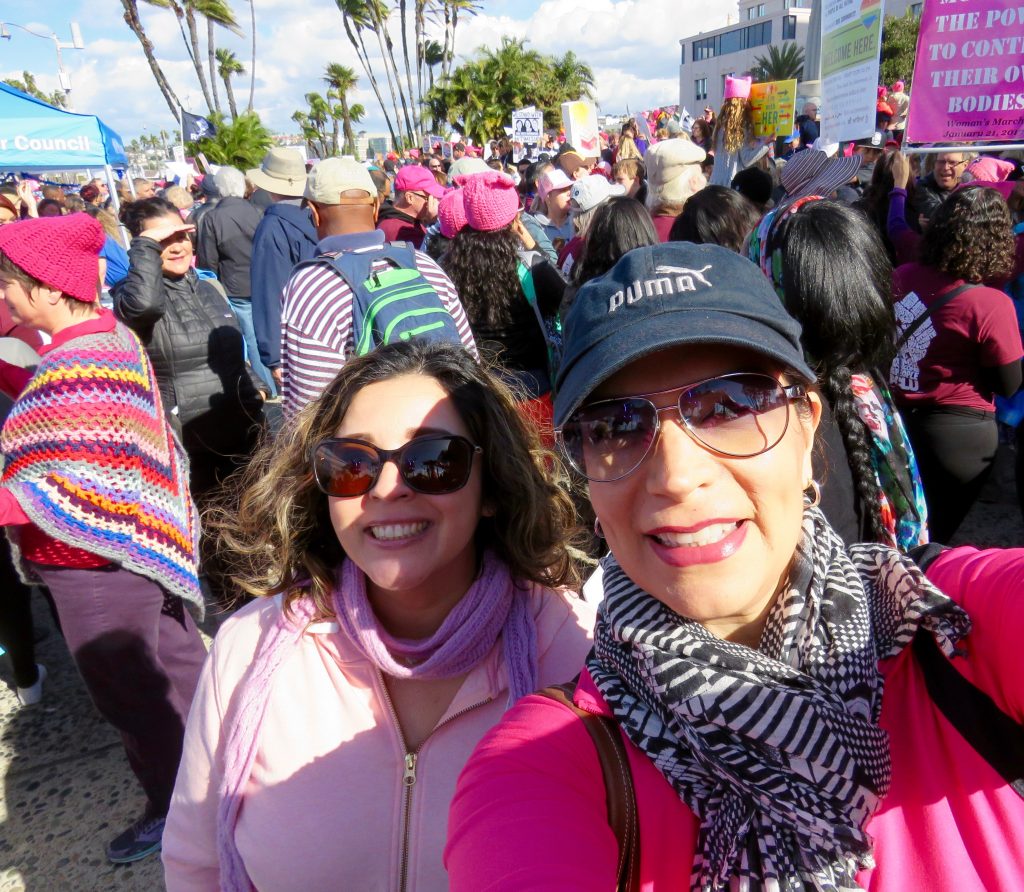 Lorena and I standing at the Waterfront Park, listening to the speakers. 
About a week prior to the March, I started having pain in the large toe of my left foot. The pain was not going away, so I decided to go to the doctor. My primary care doctor (or any doctors at his clinic) did not have appointments available until Friday. After calling the doctor's office several days in hopes their would be a cancellation, I was still unsuccessful in getting an appointment. The scheduler at the doctor's office told me my only choice was to go to urgent care. On Thursday, I drove to urgent care, about thirty minutes from my home, to get a consultation with a doctor. The doctor removed a portion of my toe nail. I'll spare you the details of the procedure. I was sad, not only because I required this medical procedure which was painful, but also because it meant I would need to rest my foot (I had a similar procedure a few years ago). The March was on Saturday, only two days away! I asked the doctor if he thought I would still be able to participate in the March. He said because the March was only about one mile and at a moderate walking pace, it would depend on how I felt, but if I felt up to it, I could participate. That night, I had terrible pain and took some medication. My toe was throbbing. I elevated my foot that evening and the next day so it would recuperate a little prior to the March. I contacted Lorena on Thursday and told her I may not be able to March, but really wanted to, so I would do my best to rest my foot. By Friday evening, my toe was feeling better, probably because of the medication I was taking. I sent a text to Lorena telling her I thought I could participate in the March, unless I woke up in excruciating pain. Friday, I went to sleep excited for the next morning's Women's March!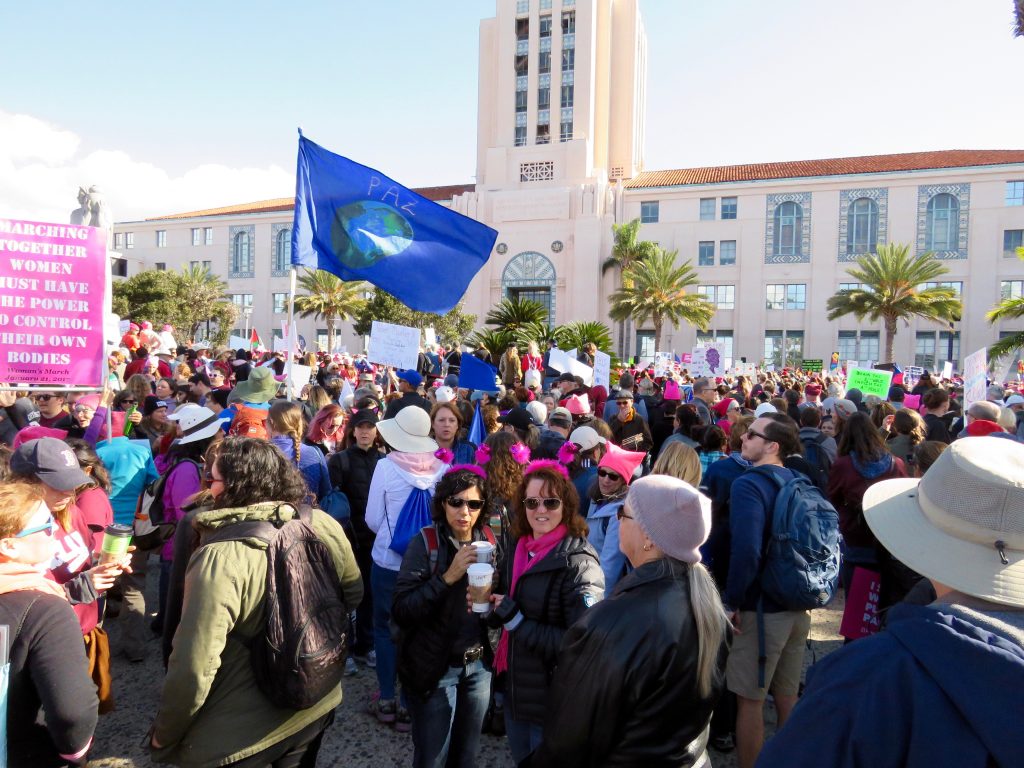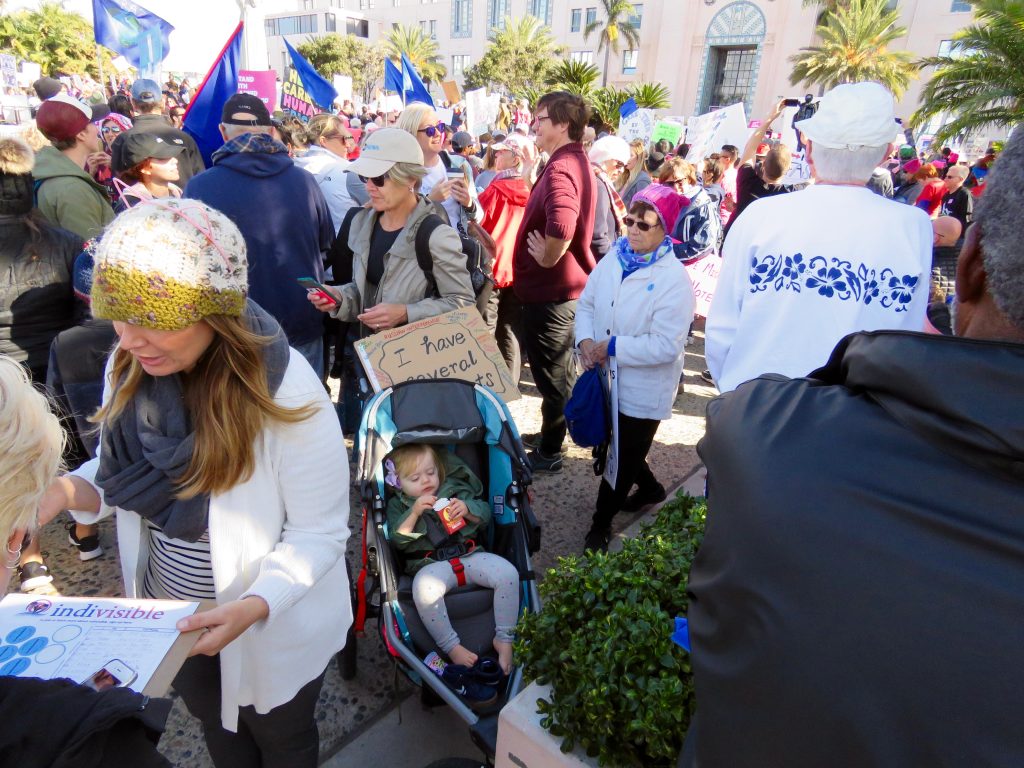 The next morning, I was giddy! I got up earlier than usual and ate some yogurt so I could take some pain medication. I had my coffee, showered and got ready quickly, bandaged my toe and put on my tennis shoes to head to the March! The excitement and giddiness I felt reminded me of mornings when I know I am heading to a fun place, like a vacation or Disneyland. I was that enthusiastic about participating in the Women's March!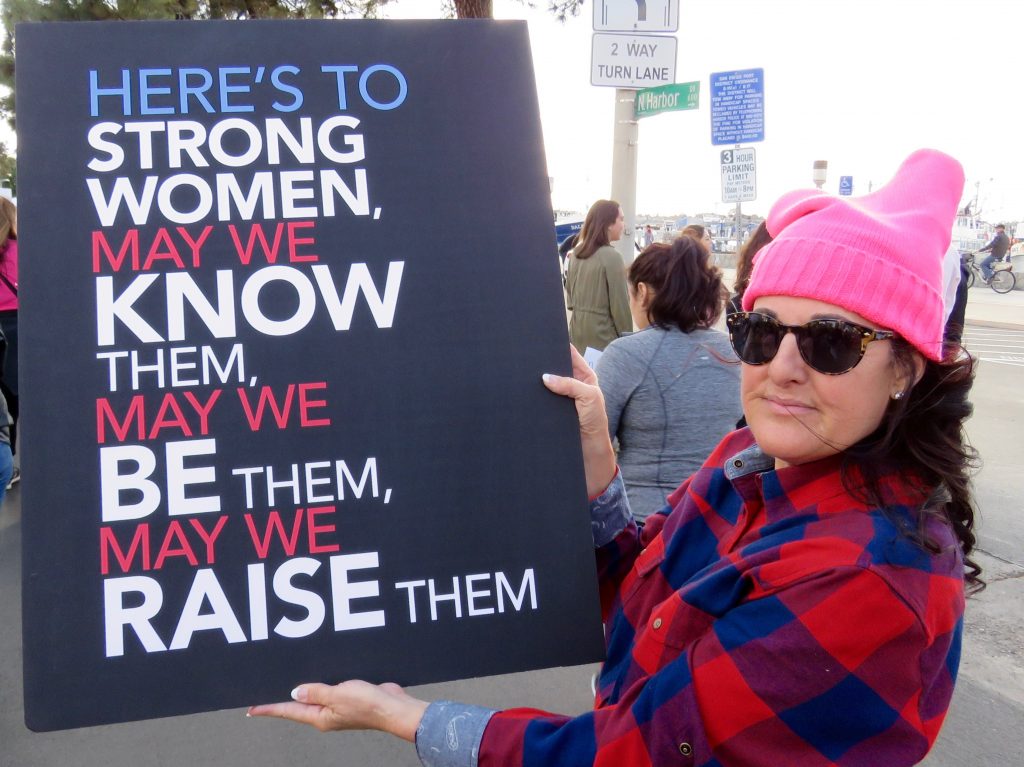 Participating in the March was very important to me. Not only as a woman, but also as a Latina, citizen, professional, and mom! I have had many wonderful opportunities in this country. I got an education, have worked hard, taken advantage of those opportunities and had success in my career. My career has permitted me to learn, grow, advance, travel, meet lots of interesting people, and live some amazing experiences! Even though I was born in this country and am a US citizen, I am a Latina and have experienced racism. As a child, I cannot recall experiencing racist actions against me, it has happened only as an adult. My daughter is also an American citizen, of a German-Filipino-American father (born in the US) and a Mexican-American mother. I have wondered what it will be like for her to grow up in this country with things that are currently happening. I hope she is proud of her descendance and does not have to experience racism. I walked for her, for me, for women's rights, equality, and human rights, among other things.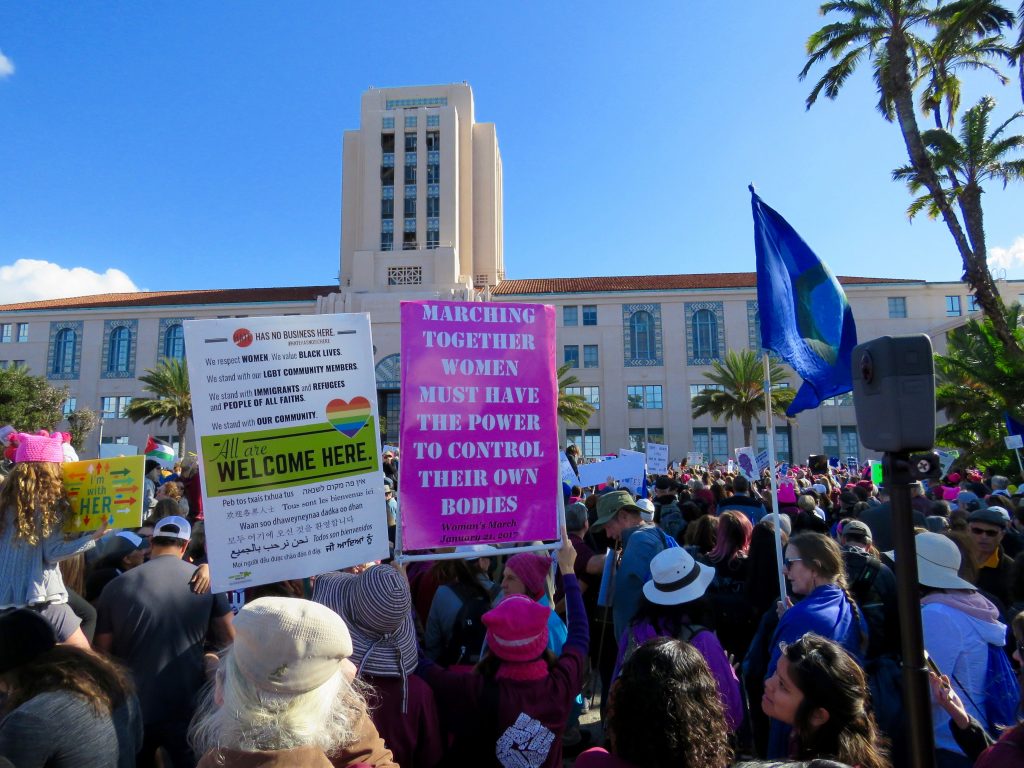 I believe in paying it forward, in giving back, participating in our community, and helping others. Most of the positions I have held in my career and my current position, as well as the volunteer work I continue to do is because I want to help others and make our community a better one. I have also experienced first hand how there is power in unity and numbers, in people getting organized to support a cause, organization, or a person. Participating in the Women's March is part of this drive that I have inside me to make a difference and speak my mind when something is important to me or the community we live in.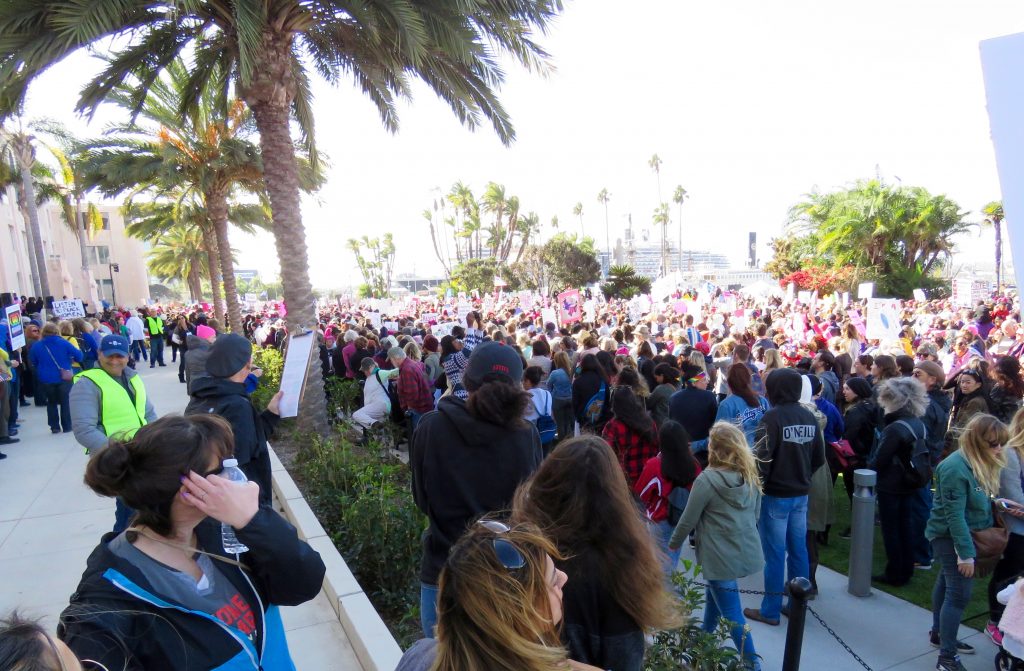 At this year's March, I felt the positive energy and passion of the participants! There were an estimated thirty-seven thousand participants. The speakers were inspiring women who represent us in elected offices. Their words were positive and encouraging, telling us to take action and get involved. It was nice to see women marching with certain organizations, in groups of friends and family, with their spouses and children, and some with their friends and/or pets! We gathered with the South Bay Contingent when we arrived at the March. I was invited by Adela Garcia, a local community leader to participate with them. It was comprised of women who live in the cities in South Bay San Diego County, such as Chula Vista, National City, Imperial Beach, and San Diego, as well as members of Mana de San Diego – a Latina organization. It was nice to see familiar faces, I consider Adela and some of these women friends, and to meet some new people as well.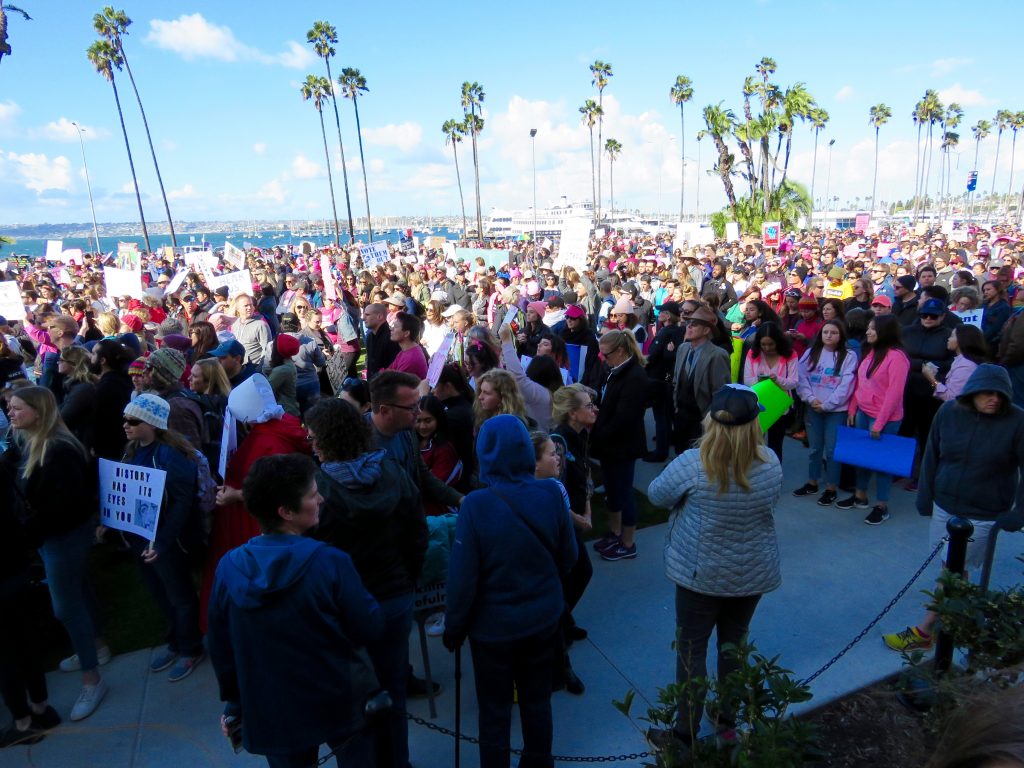 I look forward to continuing to be involved in the community, to volunteer with the non-profits I support, and to participating in next year's Women's March! Below are some pictures from this year's San Diego Women's March! Lorena and I had a wonderful time! When we completed the March, we left feeling motivated and happy! It was such a good feeling! There are several local community organizations and Indivisible group which continue to meet throughout the year, and participate in other ways to make a difference. For more information regarding the San Diego Women's March, click here, for Indivisible San Diego, click here, for the national Women's March, click here. For my video of last year's San Diego Women's Women's March, click here or scroll to the bottom of this post.
Did you participate in the Women's March in your city? Do you volunteer with non-profit or are you involved in your community?

Hugs,
Paola
PS: See the pictures I posted from that day on my Instagram, Facebook, & Twitter. Click to read about the non-profits I volunteer with: San Diego Latino Film Festival; Media Arts Center San Diego; Salvation Army; YWCA San Diego; Mana de San Diego.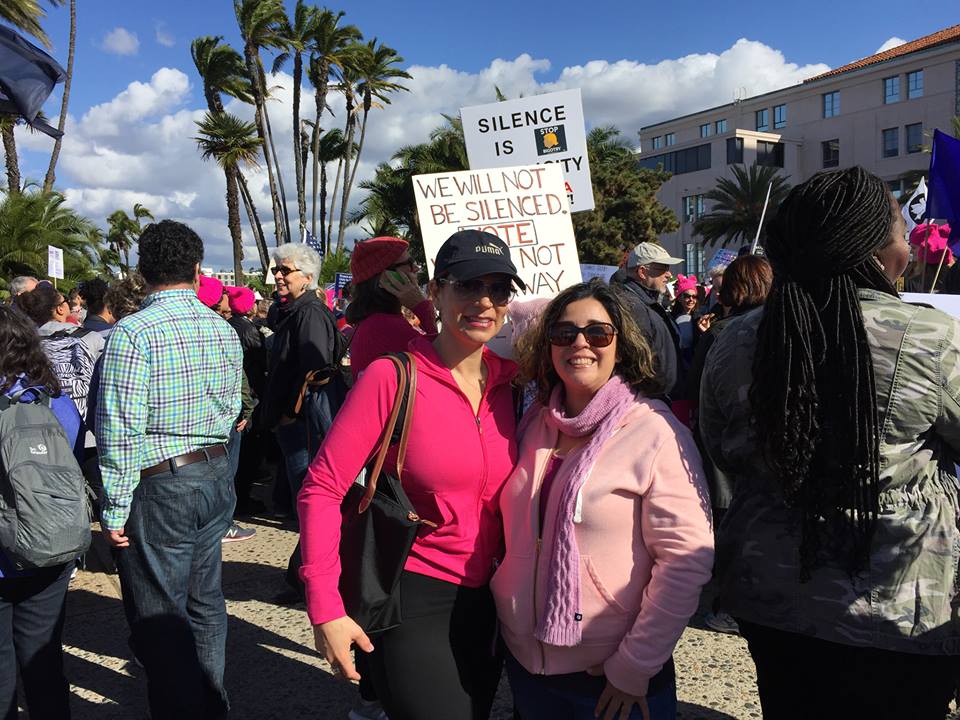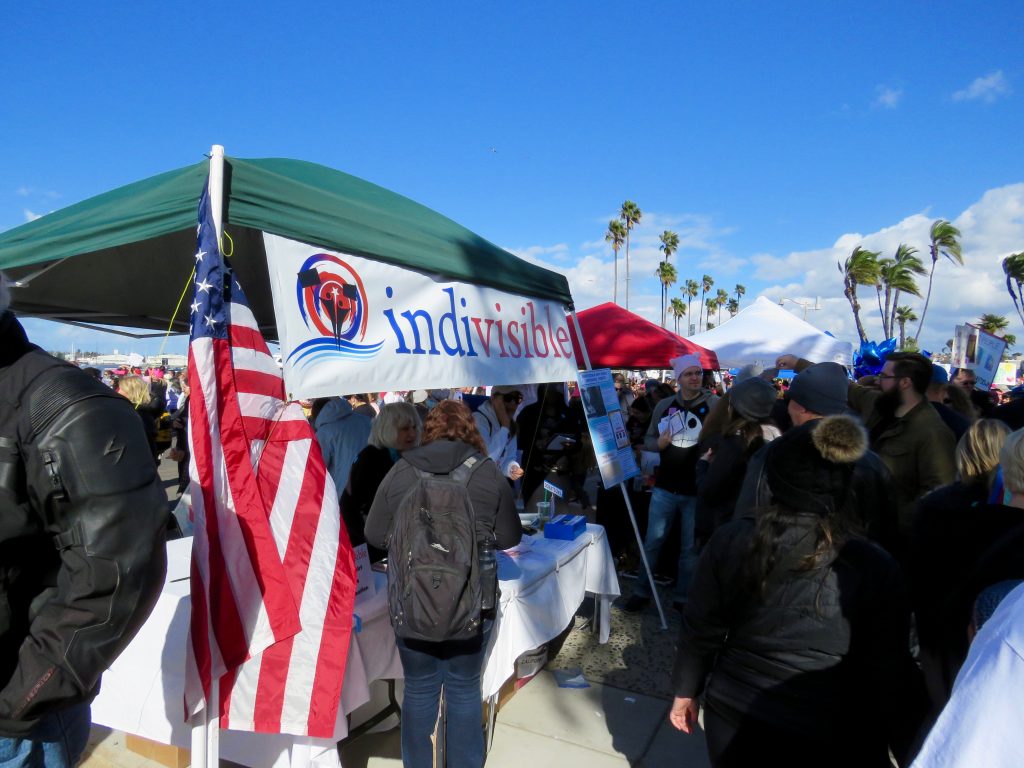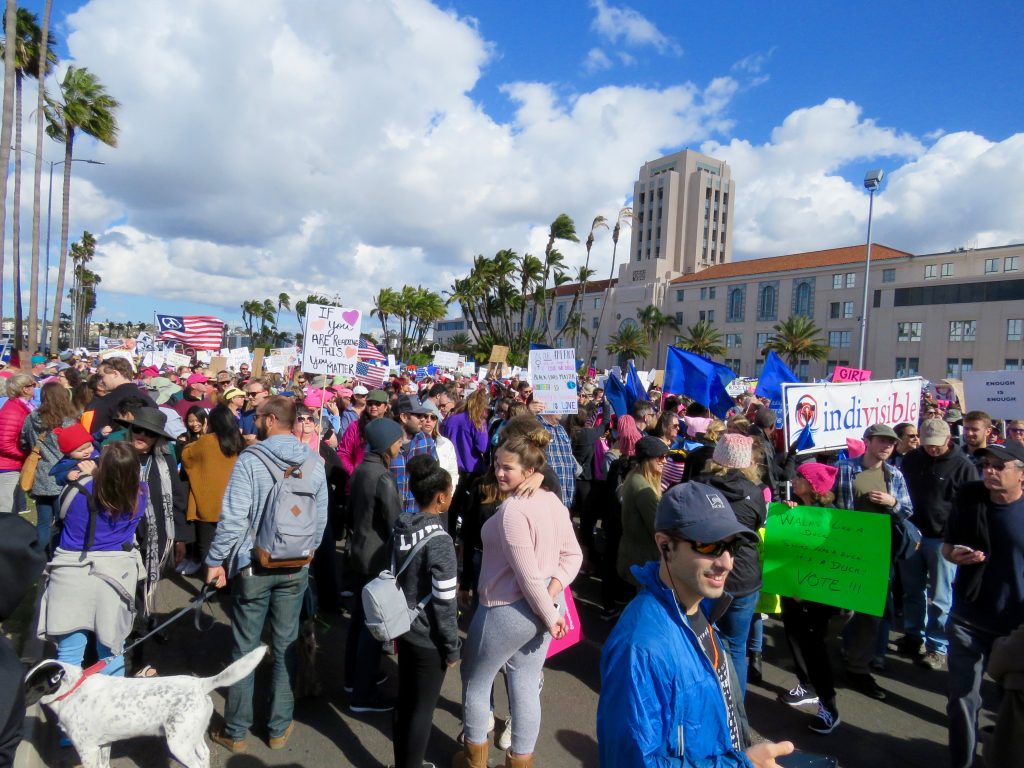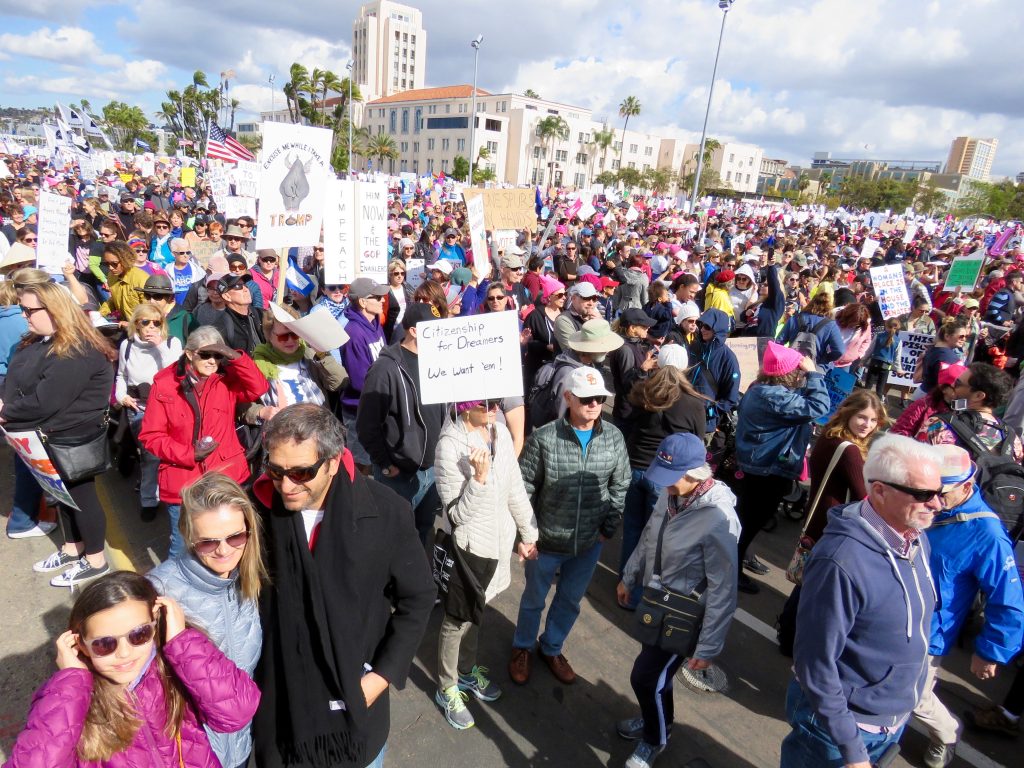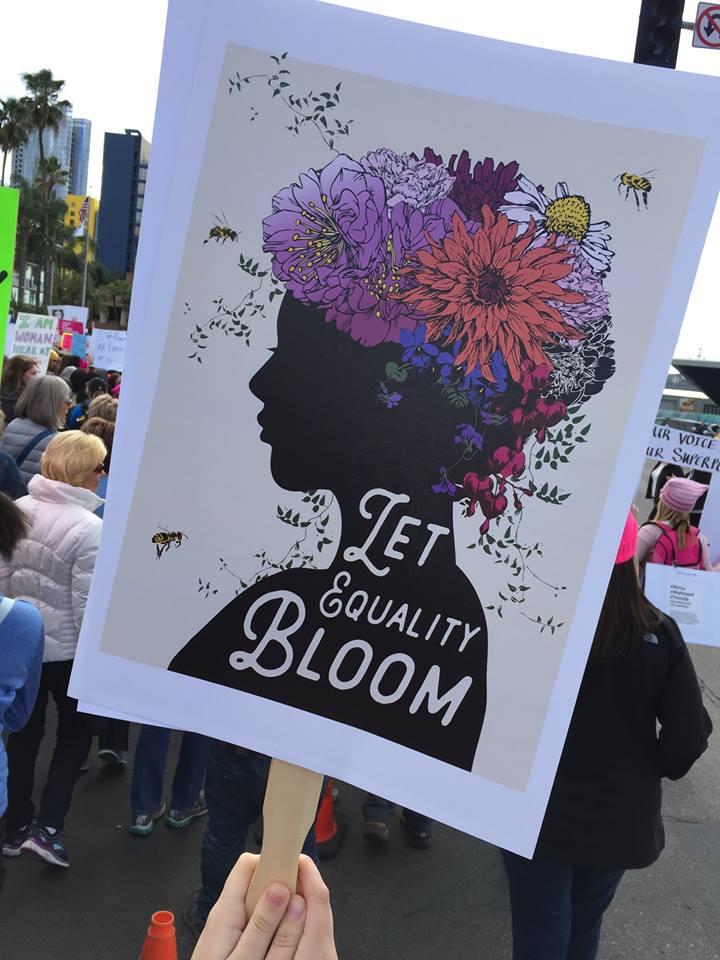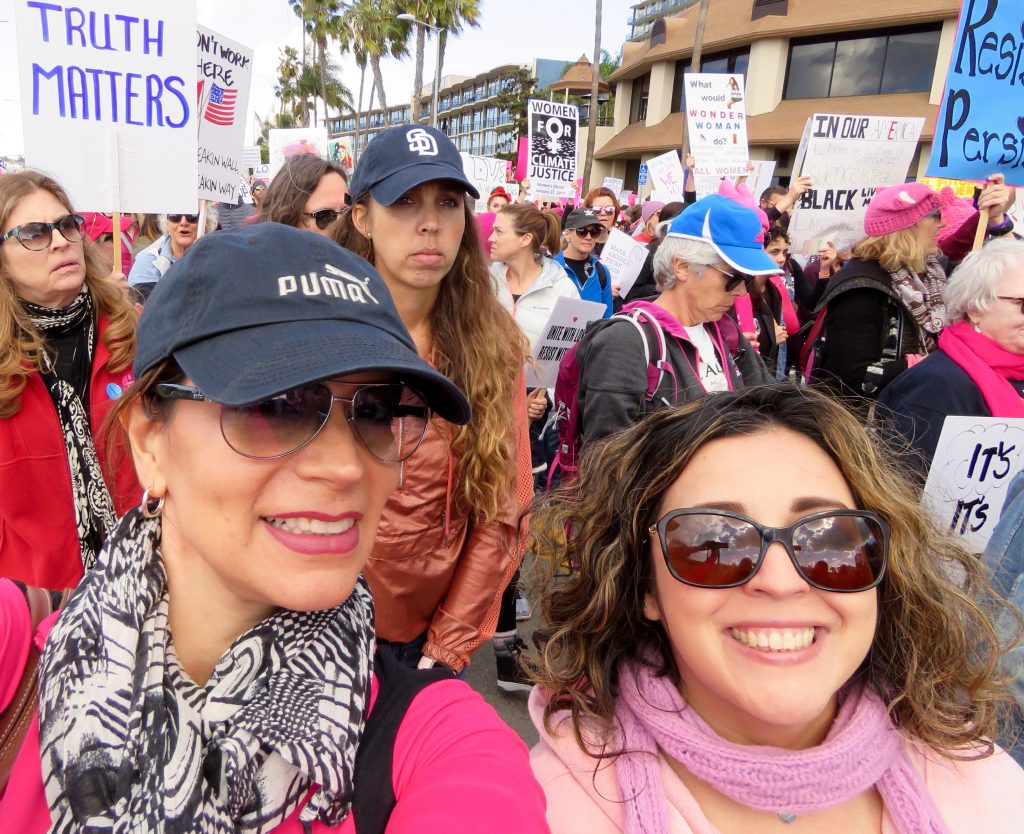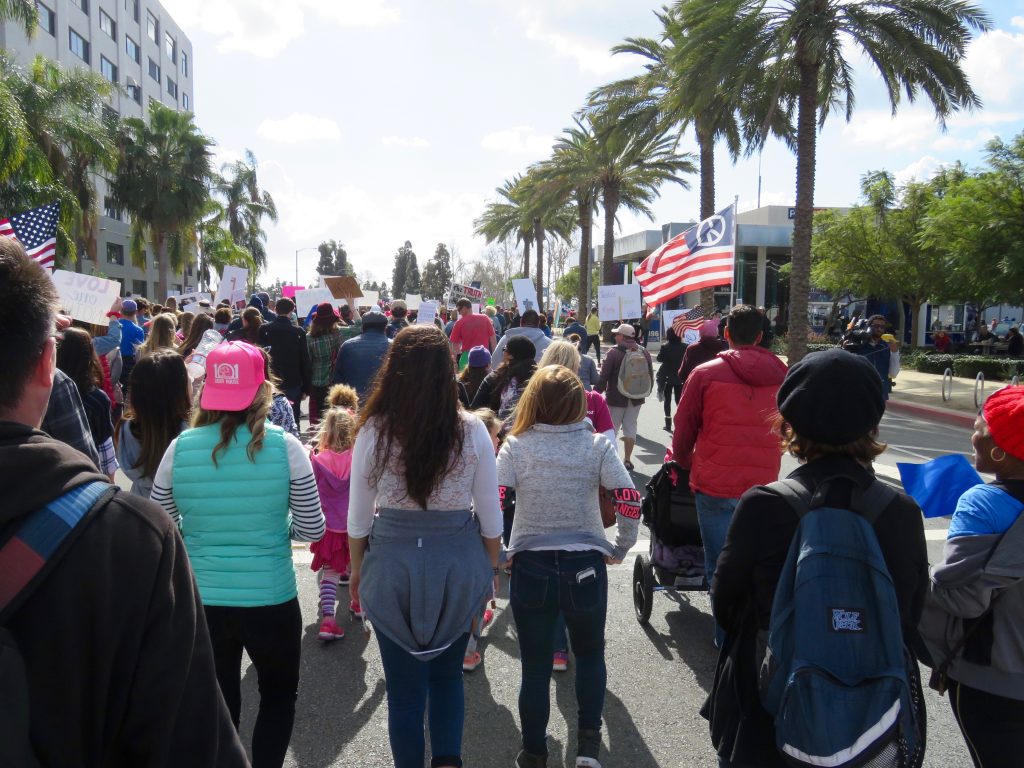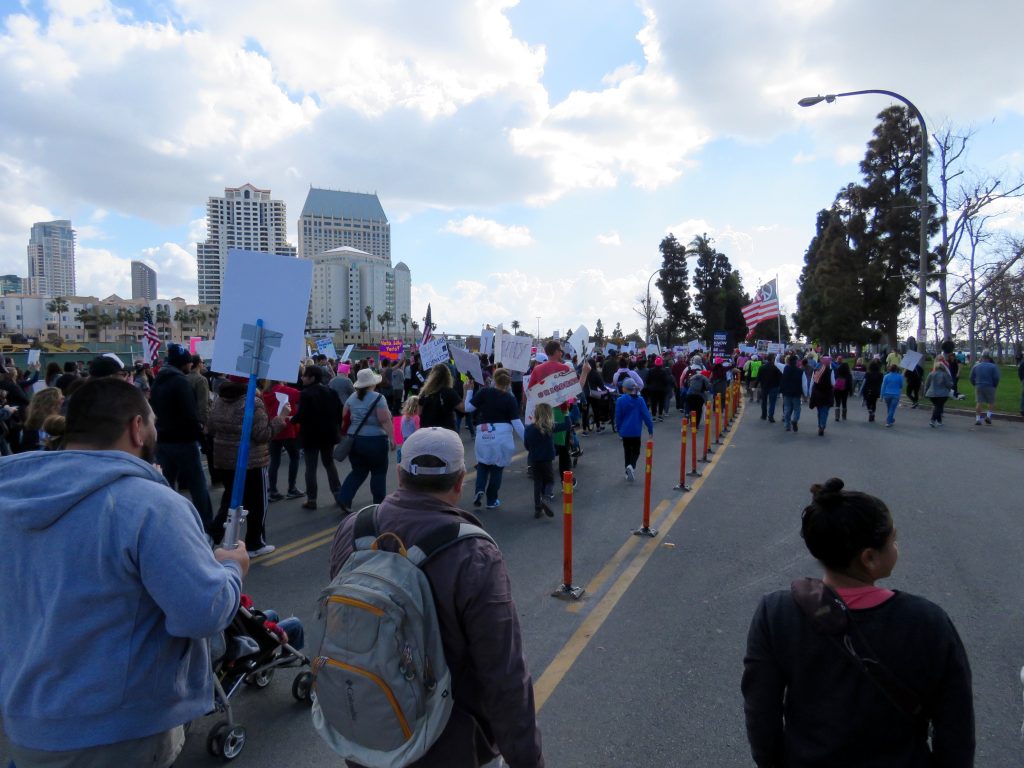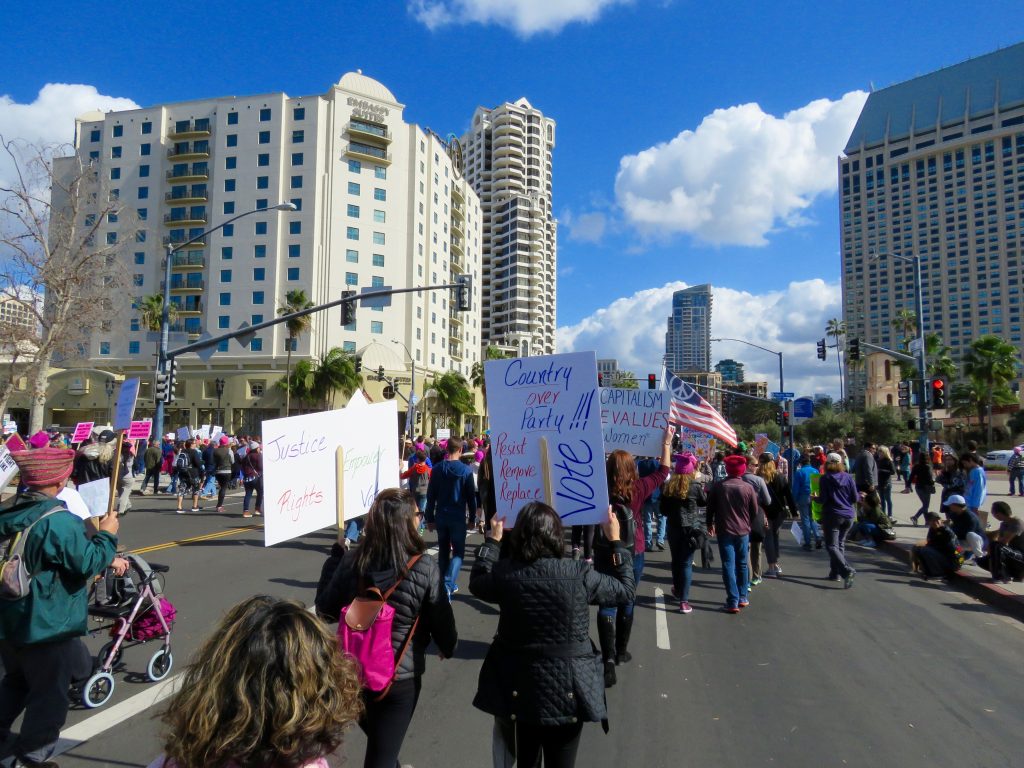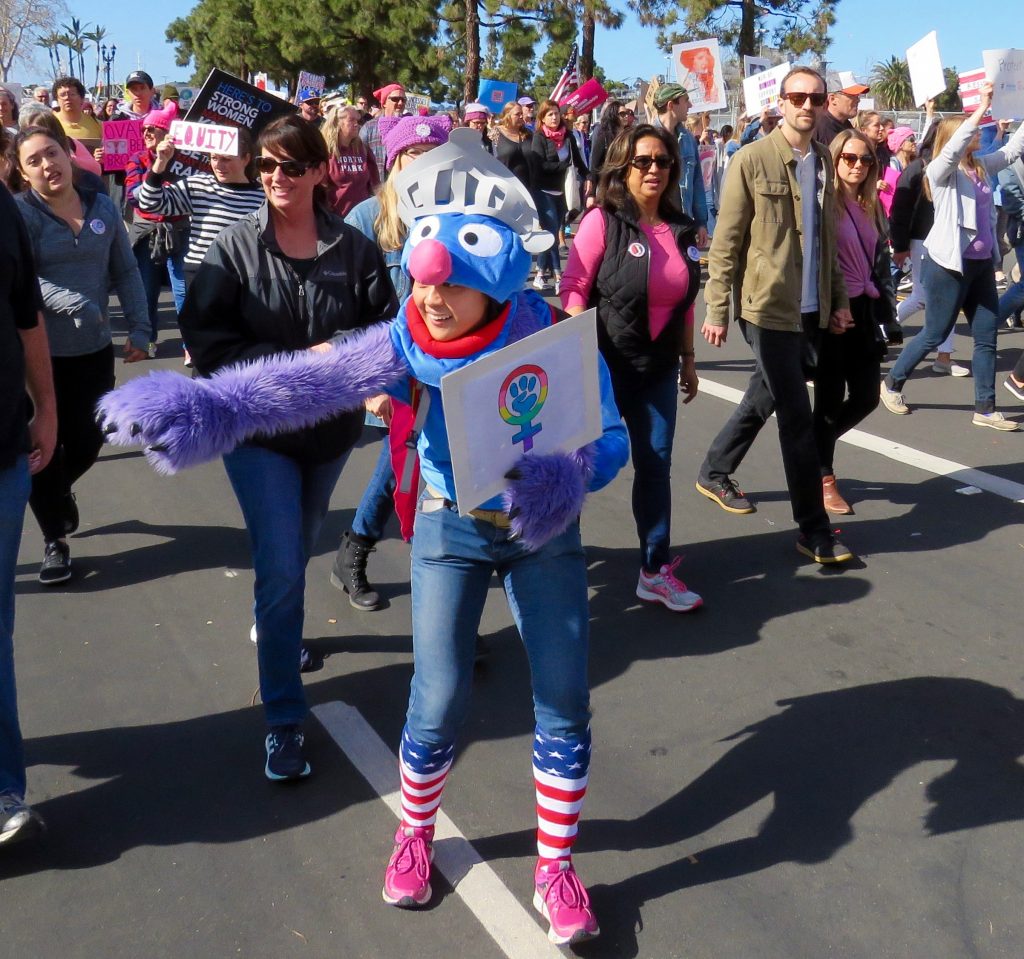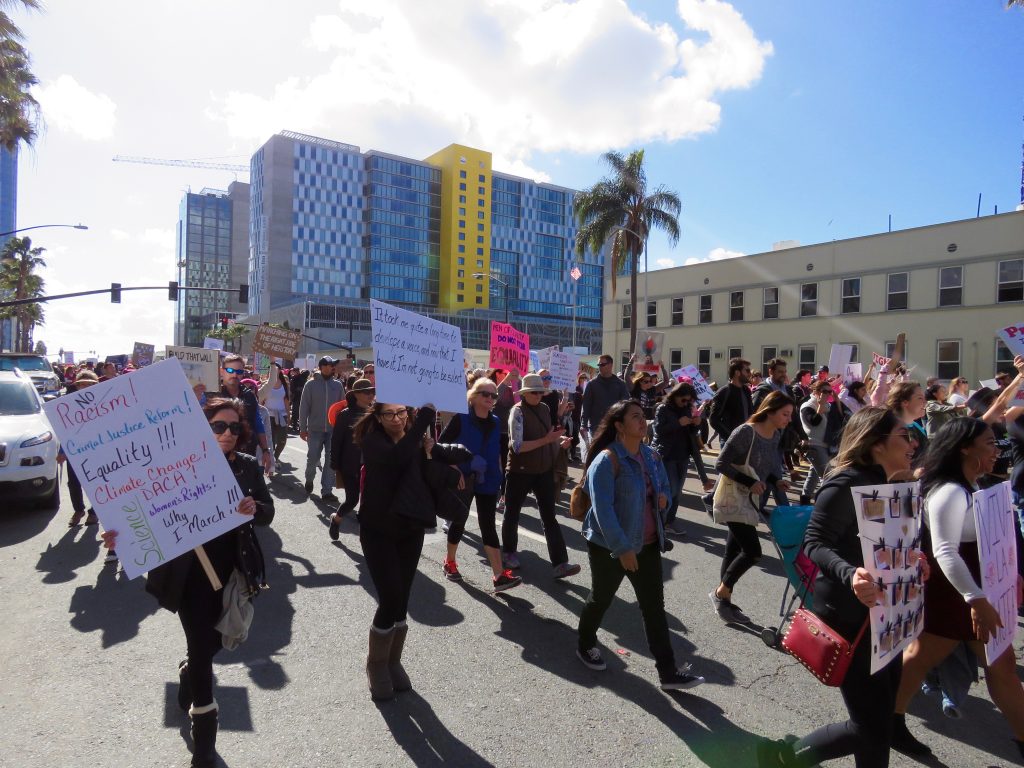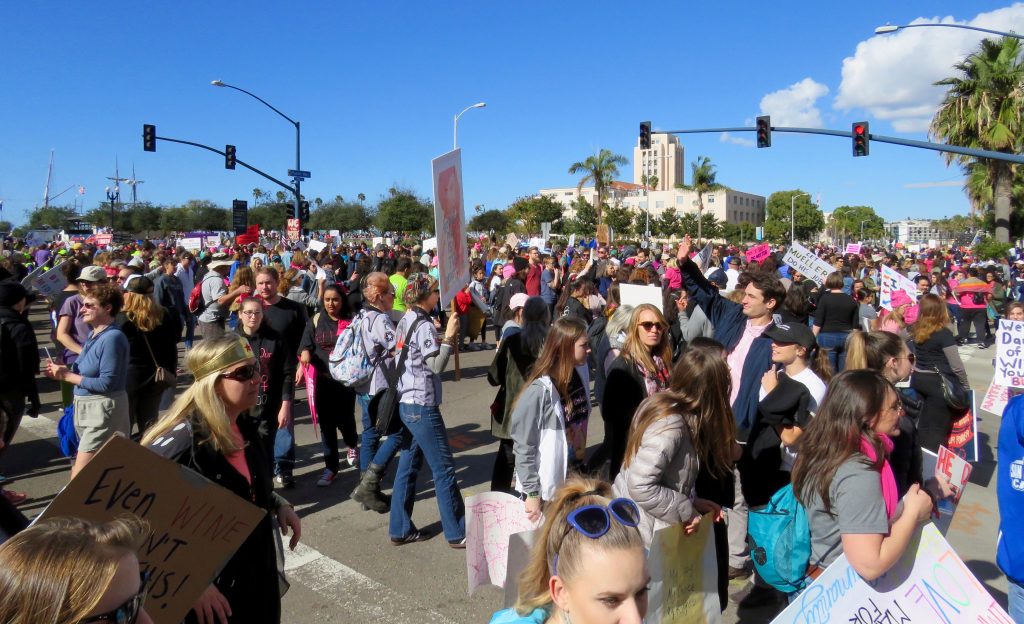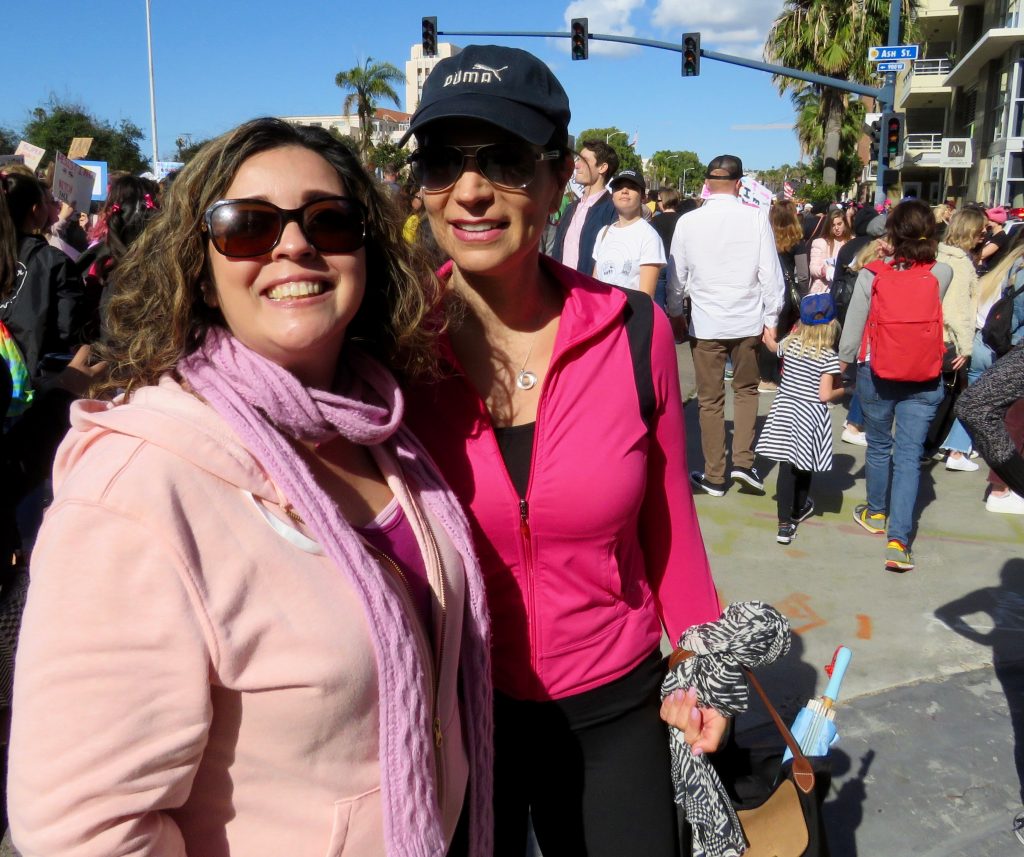 Back at the Waterfront Park at the end of the March.
Watch My Video from Last Year's San Diego Women's March