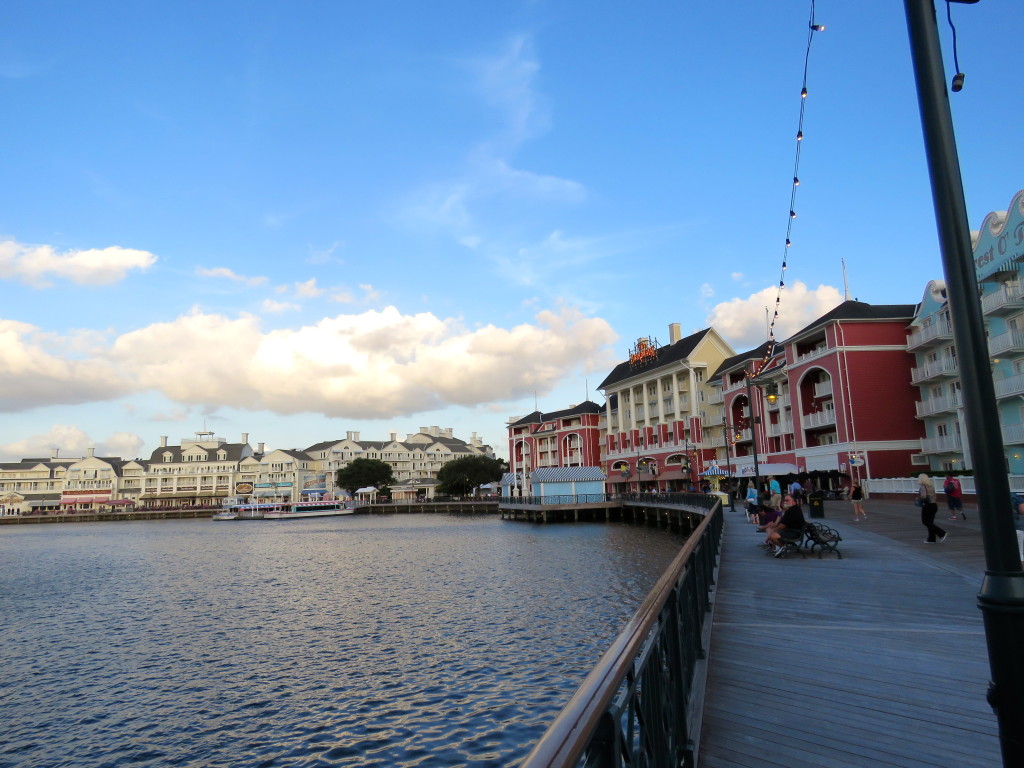 On a recent trip to Orlando, I had a few hours on my own to visit an attraction. My hubby goes to Florida about four times per year, usually on business. I accompany him when
my schedule permits, particularly when it is to visit friends (for special occasions, such as weddings). One of his hobbies is flying, he is a licensed pilot, and once or twice a year he attends flight training in Orlando. The flight school in Orlando is the only one in the country which has the simulator he needs to practice in, which is why he flies cross country for flight training. This was one of those occasions and it was scheduled just a few weeks ahead of time. I am glad I was able to join him! I knew I'd be on my own for most of the day and that was all right with me. Since we've been to Orlando several times, I've been to most of the Walt Disney World Parks and many of the other local tourist attractions. This time, I decided to visit Disney's BoardWalk, a location I had wanted to visit in the past, but was unable to due to lack of time. It is a hidden gem! Not as well-known as the other Walt Disney World attractions. Admission to the BoardWalk is free and parking is also free! It is not a very large area (a quarter-mile promenade), making it an ideal attraction to visit in a few hours. Visitors don't have to deal with crowds or long lines. It is such a hidden (unknown) location that the receptionist at the Marriott hotel where we stayed did not know about it. He had to ask his associate, and even then I had to explain to them where it was located when I requested directions from the hotel to the BoardWalk. It was a short drive and I am somewhat familiar with the Walt Disney World Parks area, but it is very large, with lots of streets and hotels, so I wanted to make sure to get directions.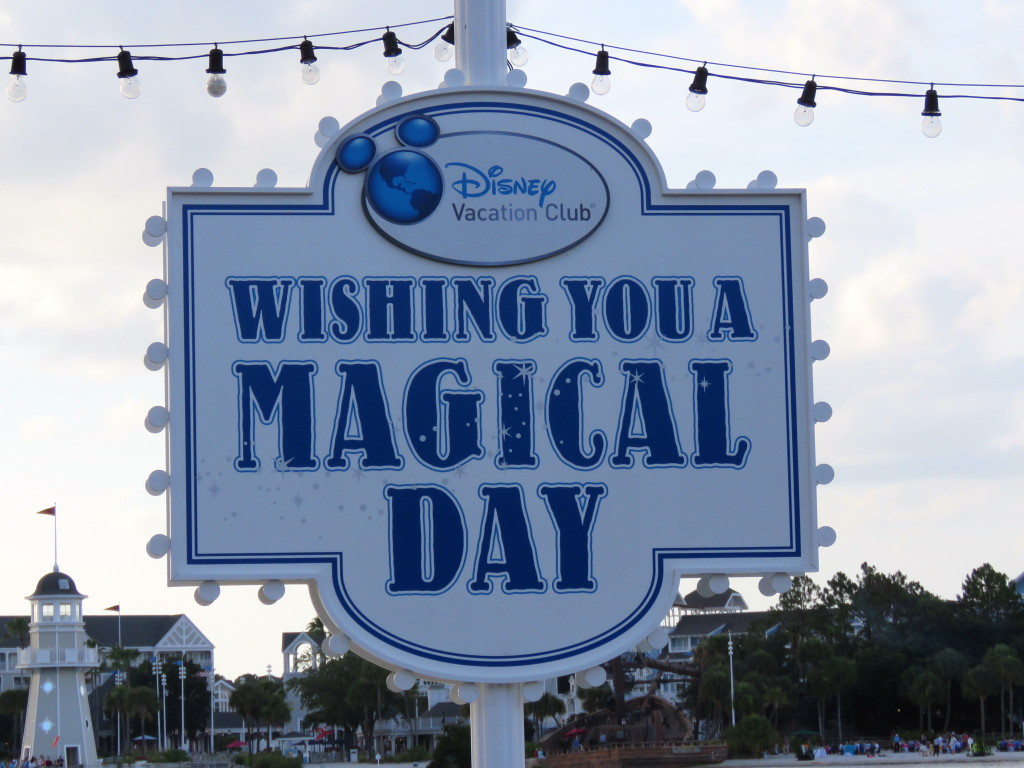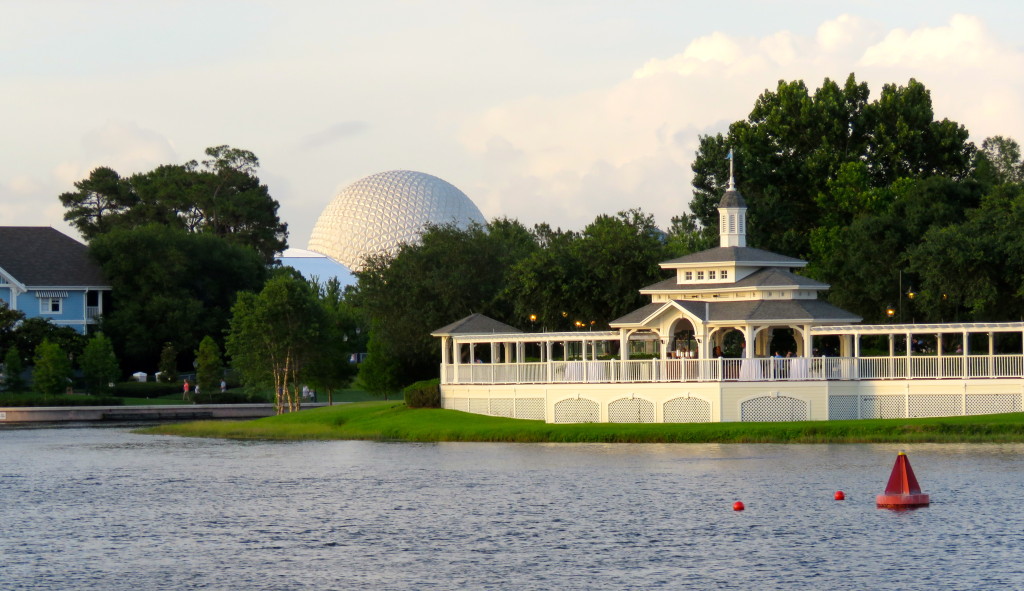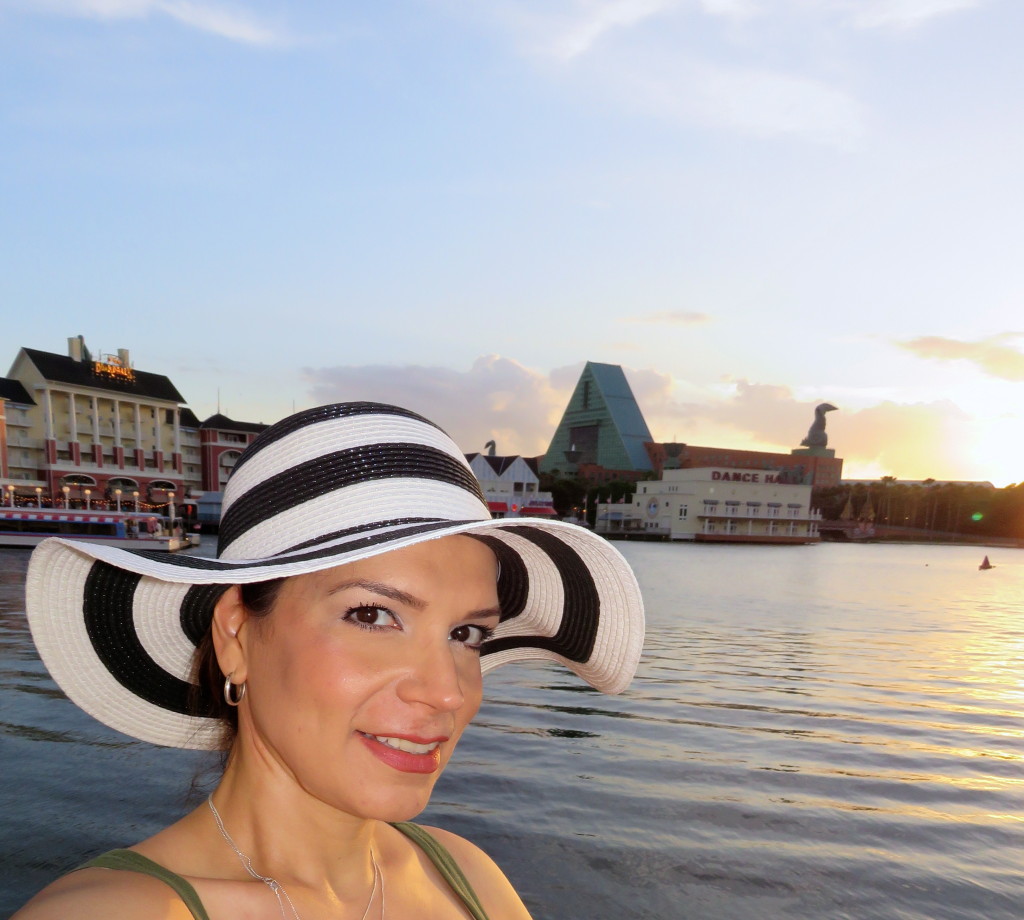 The BoardWalk is a beautiful promenade! It is connected to Disney's Epcot, which is visible from the BoardWalk. There are hotels, restaurants, shops, and entertainment. It is truly Disney magic, as I expected! Very clean and organized, as all Disney attractions are! I am Disney fan, and their resorts and parks never seize to amaze me! There are shuttle boats which take visitors around the BoardWalk area, to the beach located across, hotels through the canals, and Disney's Hollywood Studios. It is a walkable area and a nice area to sit down to enjoy a meal, dessert, cup of coffee, or simply take in the view! I visited two of the resorts and was blown away by how amazing they are! I have stayed at many nice hotels, but the Walt Disney World Swan and Dolphin Resort blew me away! It's large size and architectural design are enough to make one say, "wow!" I love natural beauty and also appreciate man-made beauty! This is a beautifully made resort! It is impressive! Huge…and impeccable! I stopped by one of the resort's shops to buy some gifts for my nieces.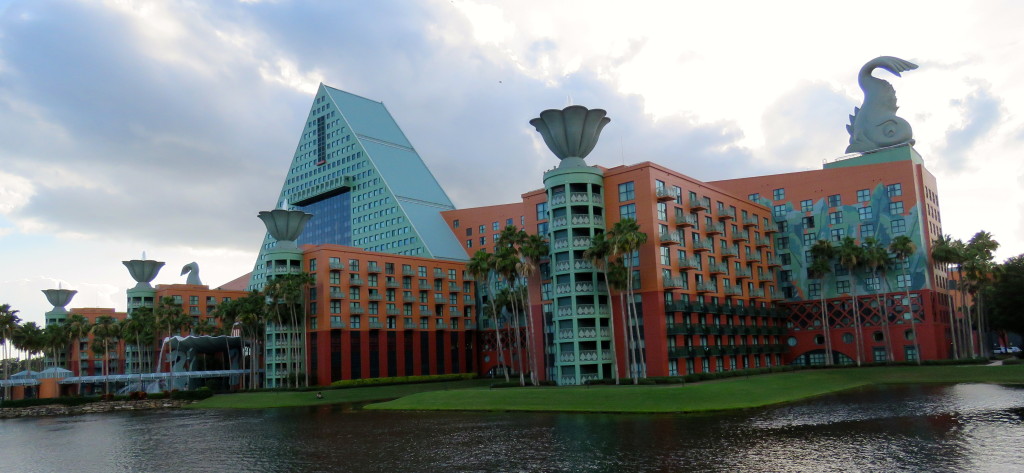 On my walk back to the BoardWalk, I had the opportunity to see a beautiful Florida sunset.
I wanted to go to the beach area on the other side, but had to leave to meet my hubby. Next time I visit Disney's Boardwalk, I'l stop by the beach area!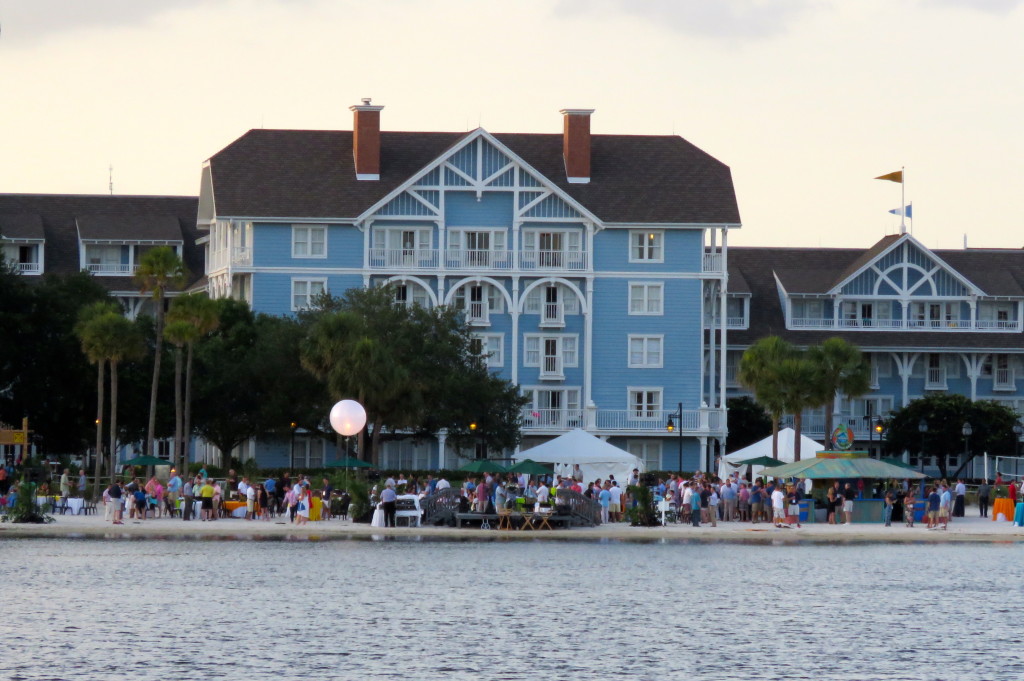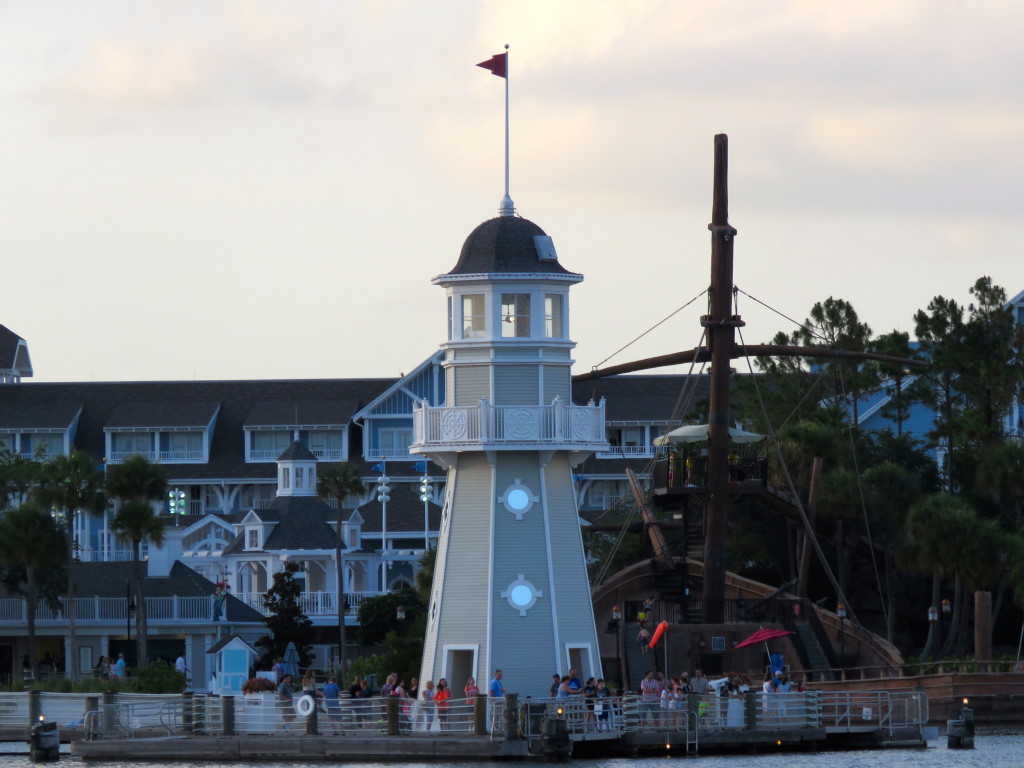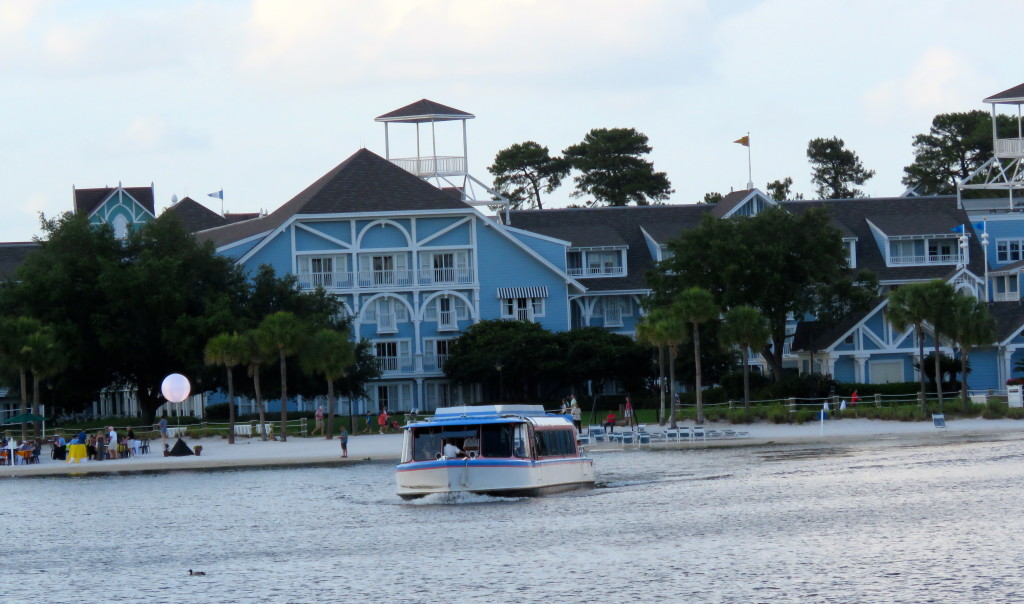 Next time you visit Orlando and want to take a break from the large amusement parks or simply enjoy a relaxing few hours, stop by the Boardwalk, it is worth seeing! It offers enjoyment for the entire family!
Have you been to Orlando or the Walt Disney World Parks? Had you heard of the Disney Boardwalk?

Hugs,
Paola
PS – I am a Disney fan and we visited Disney's Aulani Resort & Spa on a trip to Hawaii.  One of my Cup of Happiness posts is from a visit to Disneyland!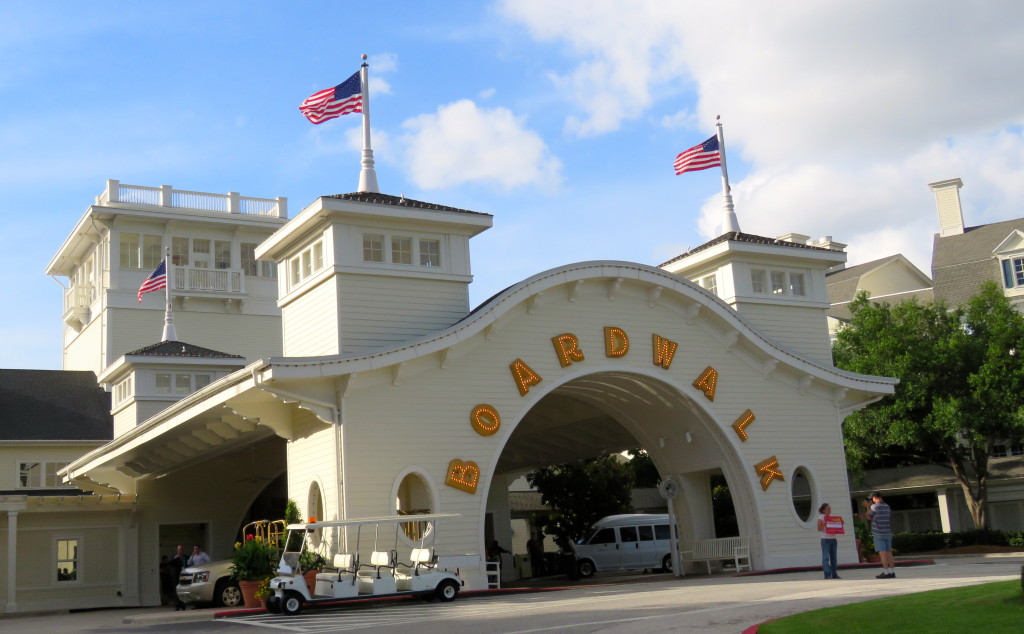 This is the entrance to the BoardWalk Inn and Villas from the parking lot. This is the entrance I used to get to the BoardWalk promenade.
There was Disney magic all around the BoardWalk Inn and Villas!
One of the shops inside.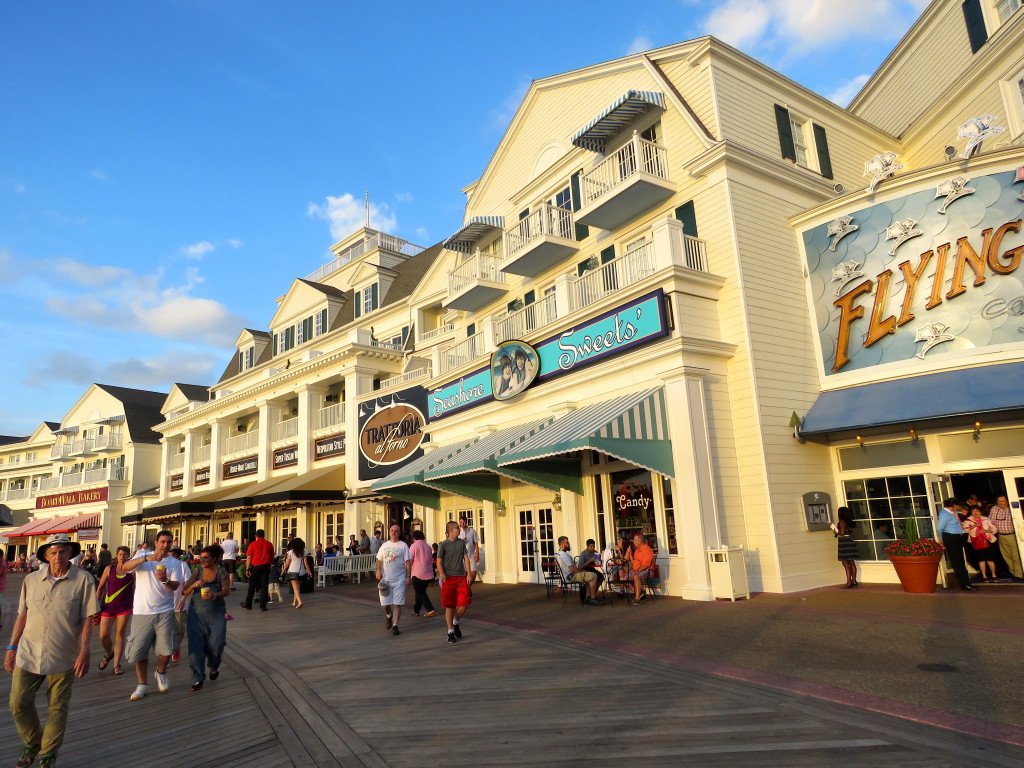 The BoardWalk.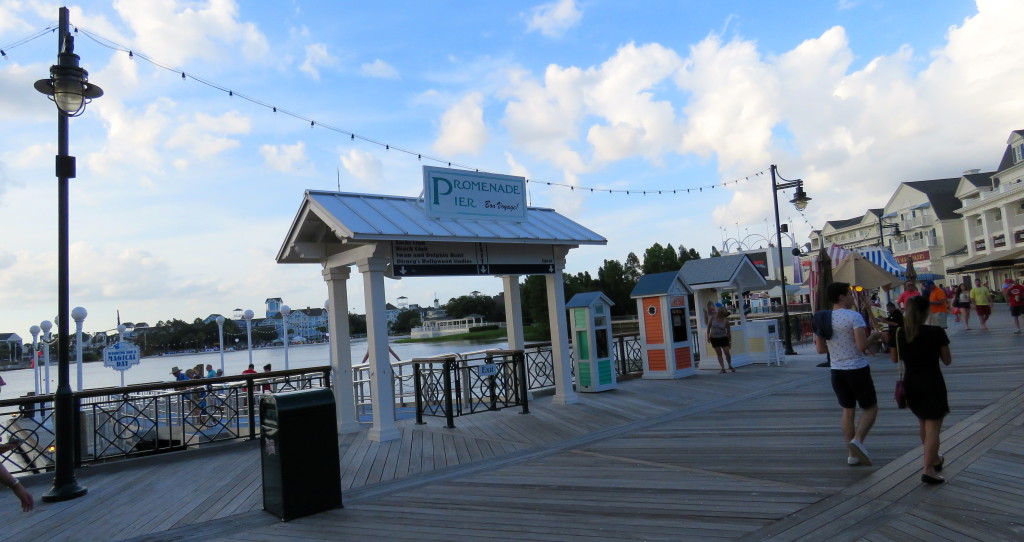 The Promenade Pier.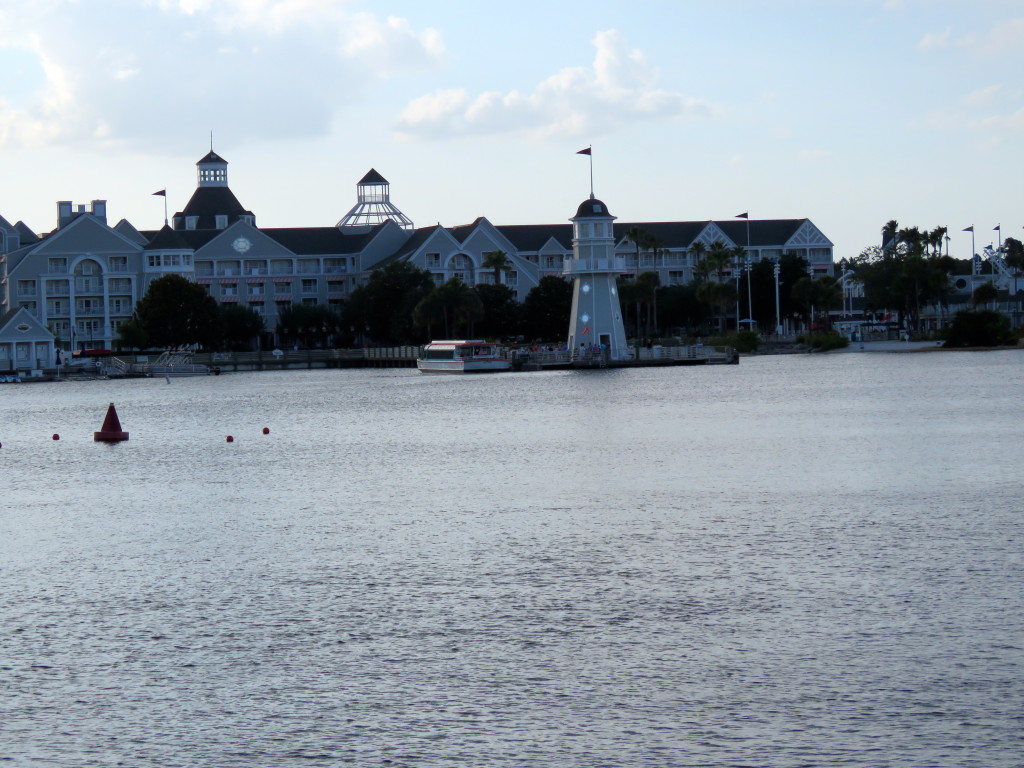 The beach area is located across from the BoardWalk's promenade, it can be accessed by walking or taking a boat ride.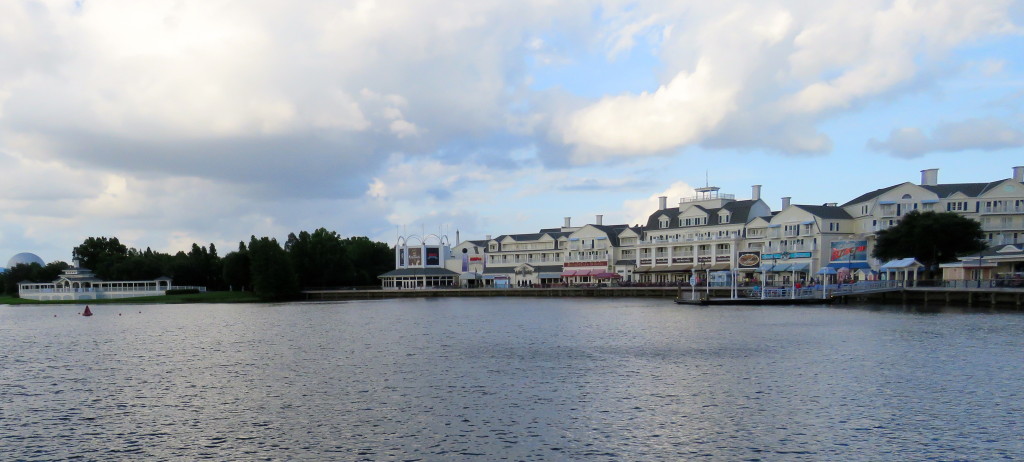 Epcot can be seen in the background (left side).
Families enjoying the street performers.
Path I took towards the Walt Disney World Swan And Dolphin Resort. It's amazing, glad I visited the Resort!
A boat arriving at the hotel.
The fountain in front of the hotel was in theme with the decor (and also huge)! The shell waterfall in the background fed water to the fountain, this is where the waterfall ended, wow!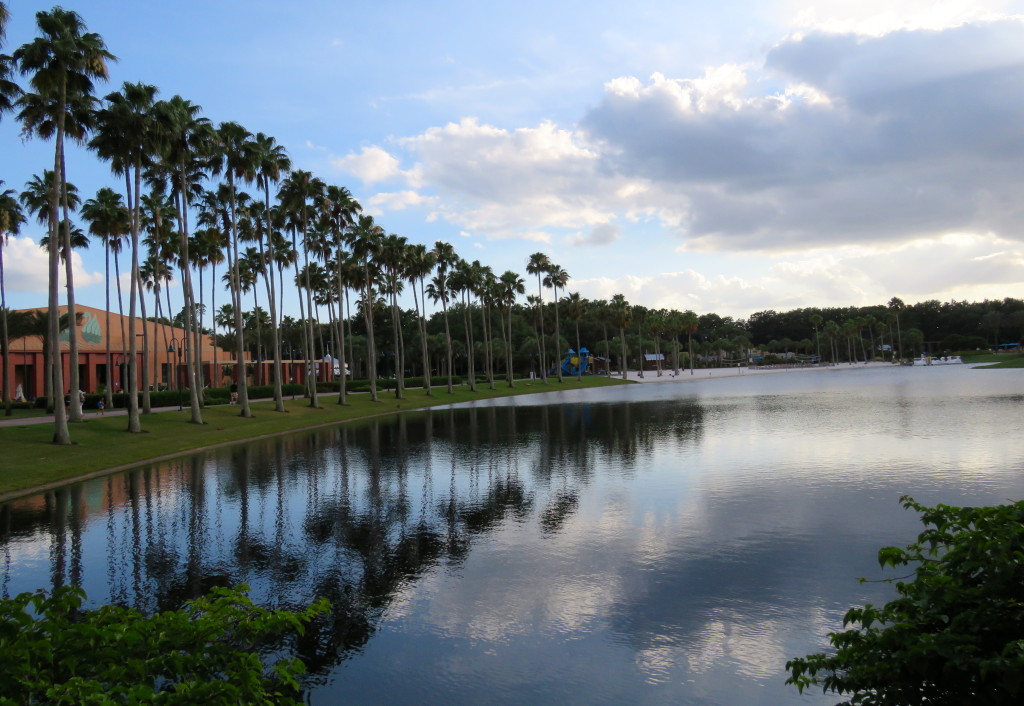 Florida is so green and pretty!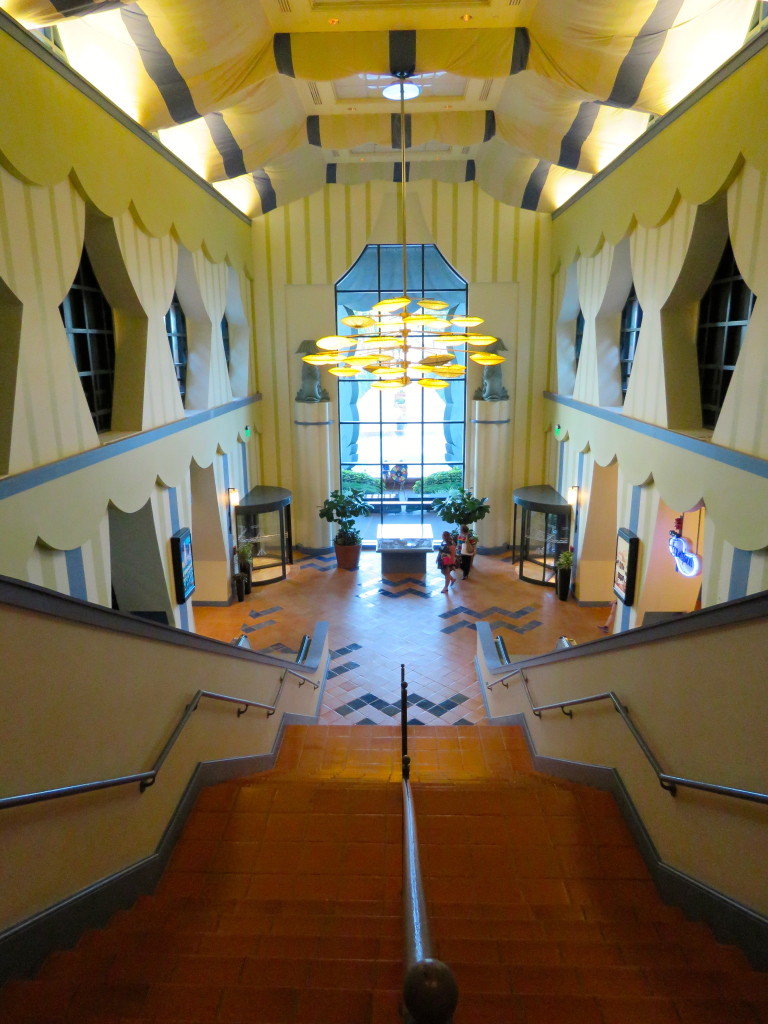 The hotel entrance from the BoardWalk. Staircase leads to the reception area.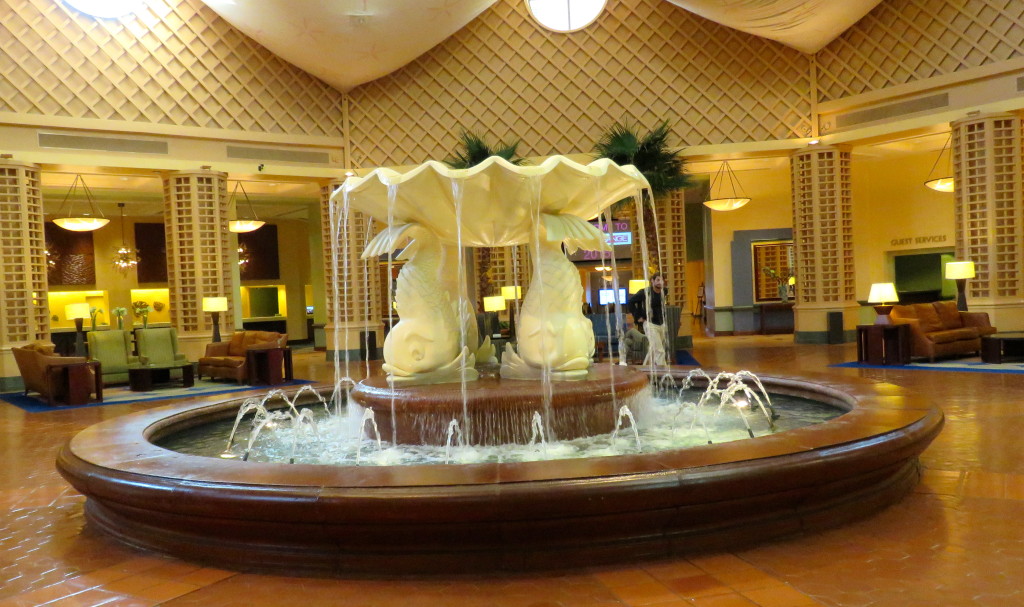 The fountain in the reception area.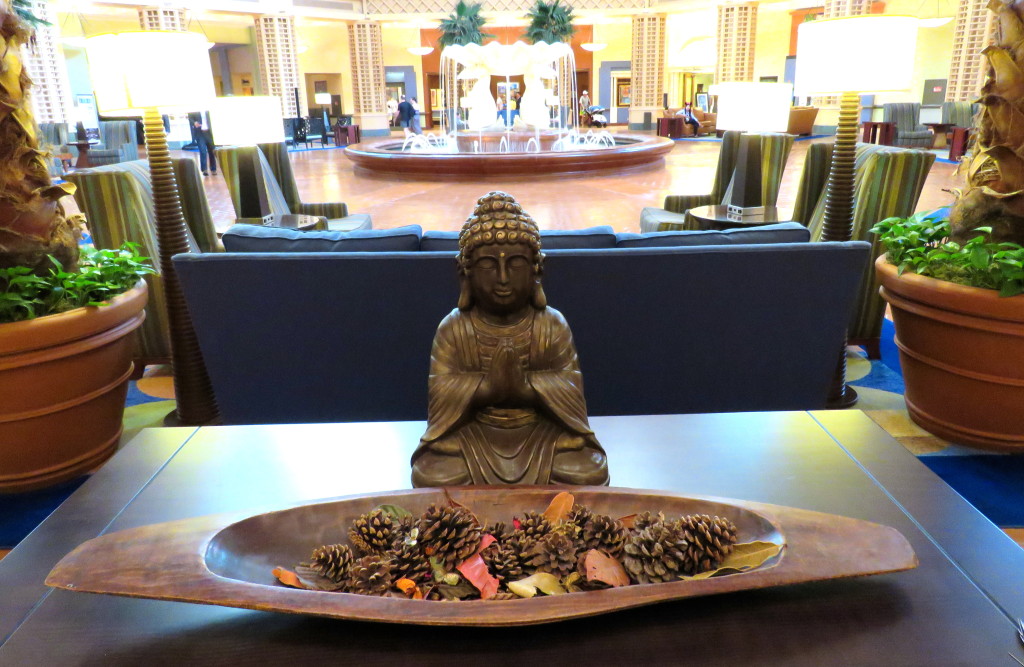 Next to this table with a buddha there were brochures from the Resort's Mandara Spa.
The Galleria Sottil.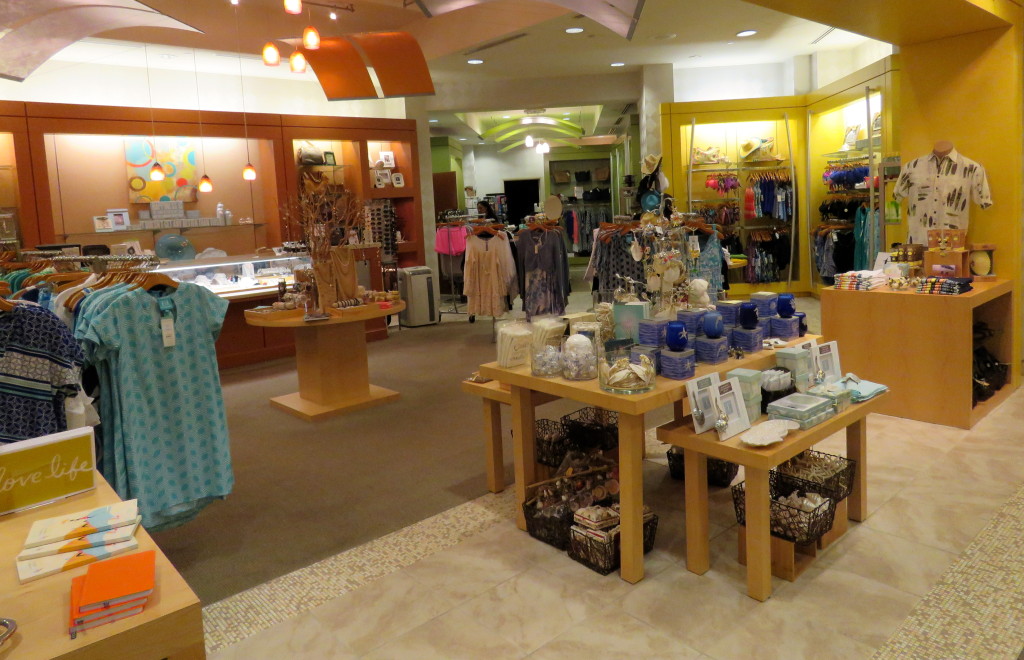 The hotel shop, Lamont's, where I purchased gifts for my nieces.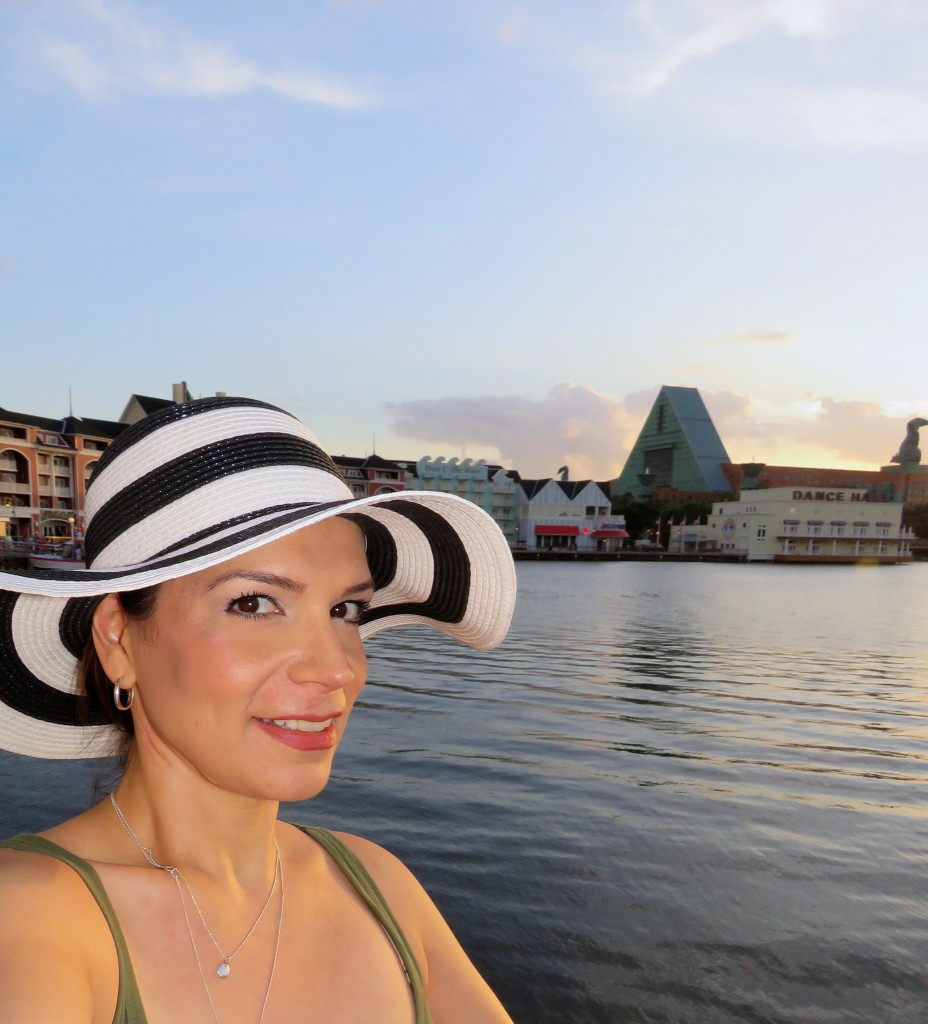 Took a selfie before I left.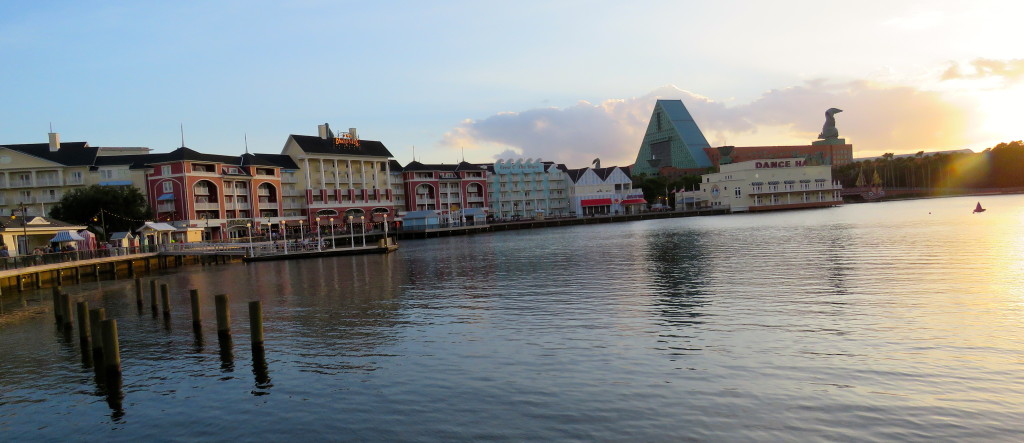 Sunset….such nice memories of my visit to Disney's BoardWalk!