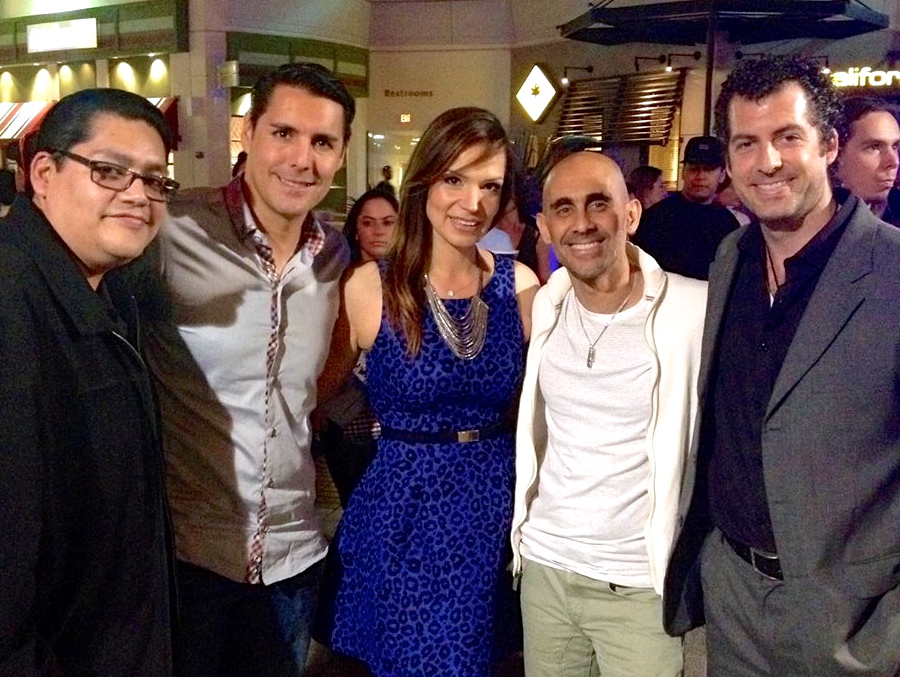 One of my favorite annual events is here! The 12th Annual San Diego Latino Film Festival will be held March 12 – 22, 2015 at AMC Fashion Valley (at Simon Fashion Valley mall). This location is a new home for the Festival and the organizers have added some fun events, including a Fashion Show, which I will be co-emceeing with Abelardo Rodriguez on Saturday, March 21, at 7:00pm (click here for details).
Opening Night was this week and I had fun at the evening long festivities! I arrived early and stopped by the movie theater to say hi to the Festival organizers and friends, which was good because after that the night was non-stop. The evening;s events started with a VIP-Media Reception hosted by Bloomingdale's, it was also a press conference with actors (Kate del Castillo, among others) and directors. We walked to the movie theater after the Reception, with the intention to watch a movie. There were lots of people outside the theater and comedian Adal Ramones was speaking on stage. You could feel the enthusiasm in the air, with music, people catching up and visiting the exhibitor booths outside the theater. I ran into so many friends, that we ended up not going into the movie theater. One of my friend's joked that it felt like a high school reunion and he was right, it did! Before we realized it, a few hours had passed and it was time to head to the Opening Night Party at Rooftop600 at Andaz downtown.
The Festival features more than 150 films, celebrities, directors, parties, Arte Latino exhibits, a Fashion Show, and a Creative Careers Expo. The films include actors such as Kate Del Castillo, Demian Bichir, Sandra Echeverria, Marimar Vega, and Sebastian Zurita, among others. I am looking forward to watching the films, attending the art exhibit, concerts, parties, and of course, co-emceeing the Fashion Show on Saturday (at 7:00pm) at Simon Fashion Valley. I hope you can make it to the Fashion Show (admission is free) and look forward to seeing you there! Please stop by and say hi, I'd love to take a pic with you!
It will be a FUN week you don't want to miss! You can find more information at: San Diego Latino Film Festival.
I hope to see you at the Festival & Fashion Show!
Below are some pictures from Opening Night, hope you enjoy them. I bought a new camera and had some technical issues, luckily I was able to save more than half of the pictures. I will keep trying to convert the remaining pictures and post them.
In case you missed it, here is the post with pictures from the Festival's Media Kick-off Party, which was also delightful!
Have you been the the San Diego Latino Film Festival? Are you planning on attending this year?

Hugs,
Paola
Jesus Lloveras, actor, and Geoffrey Cowper, director, of Tercer Grado film from Spain, at VIP/Media reception hosted by Bloomingdale's.  Tercer Grado is being presented at the Festival.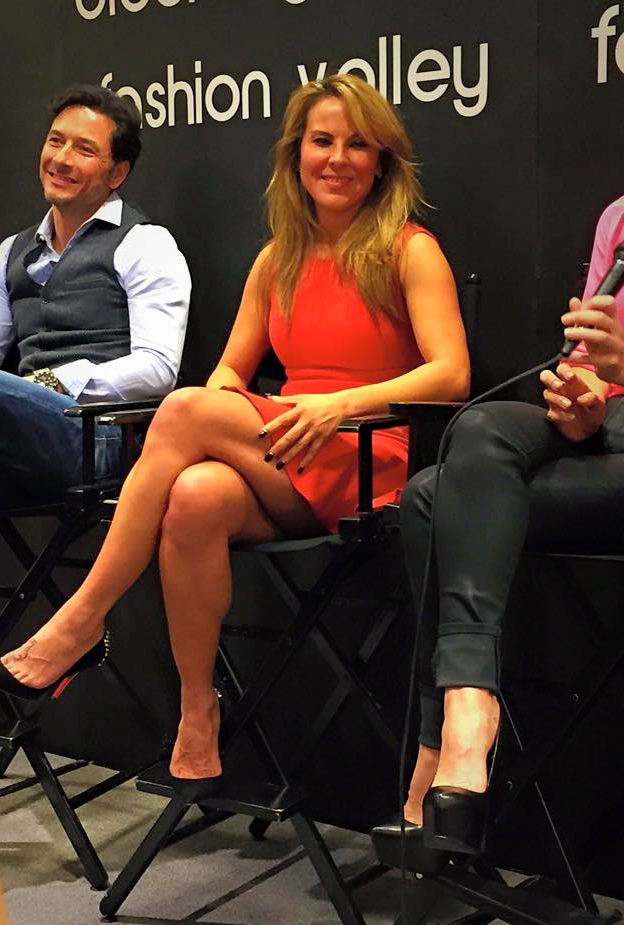 Mexican actress Kate Del Castillo, two of her movies are being presented at the Festival.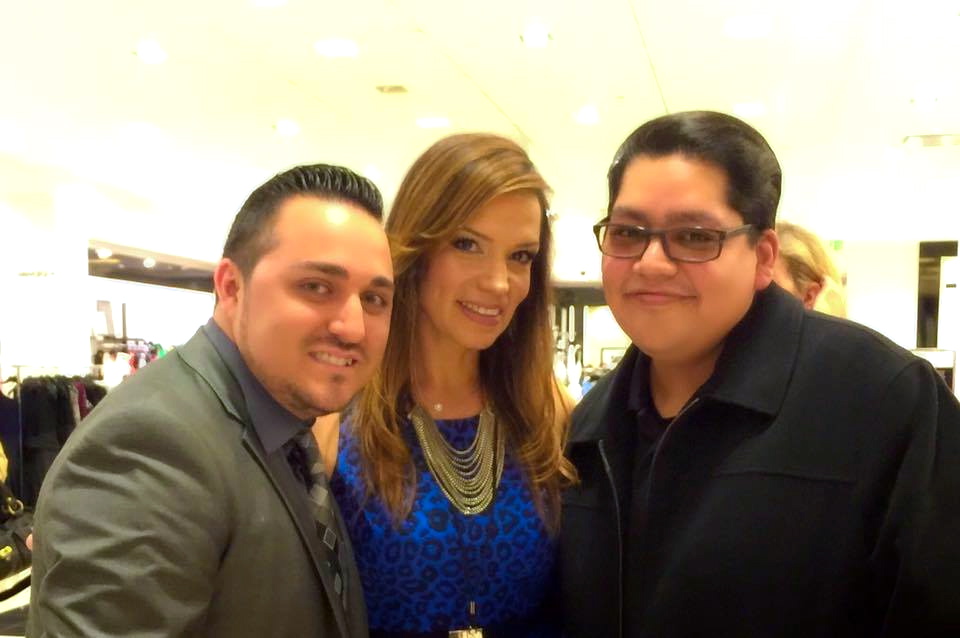 With friends, Tony Valencia from Uniradio and Javier Tirado from Westfield Plaza Bonita.
The goody bag, courtesy of Bloomingdale's, thank you!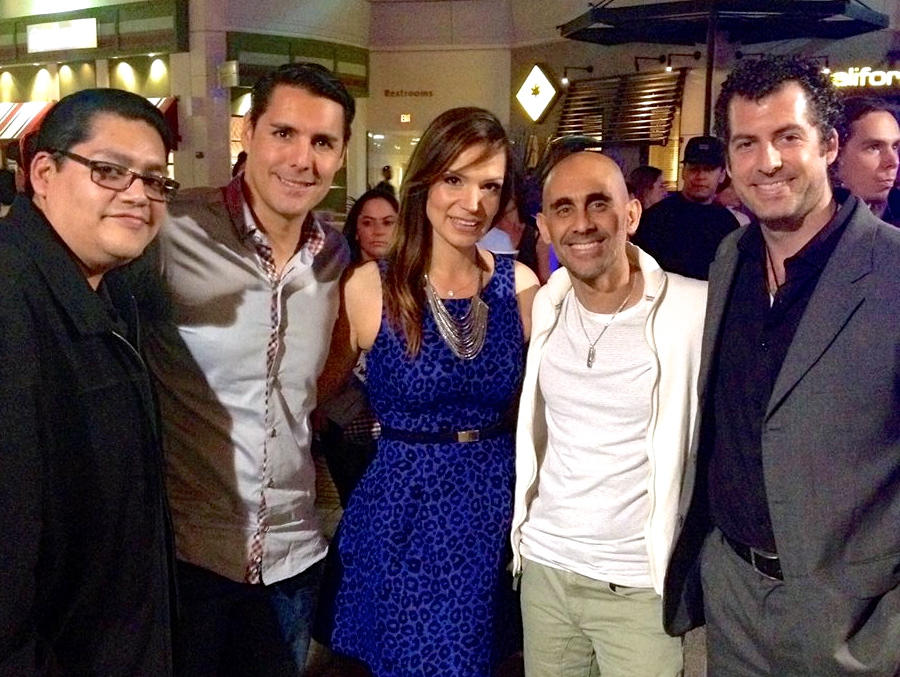 With Javier Tirado and friends from Univision.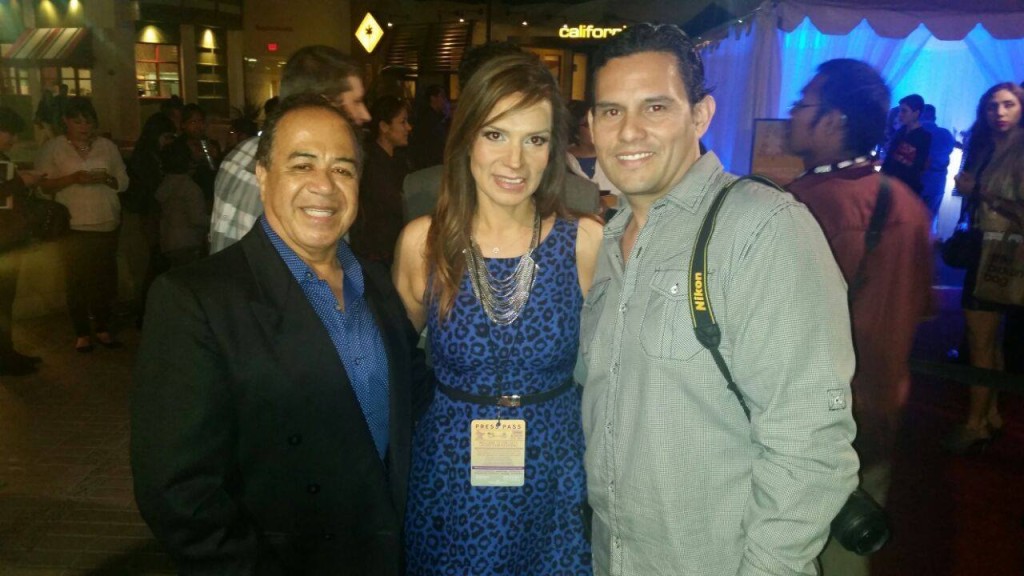 John Acosta, from Que Pasa San Diego, and a Festival attendee.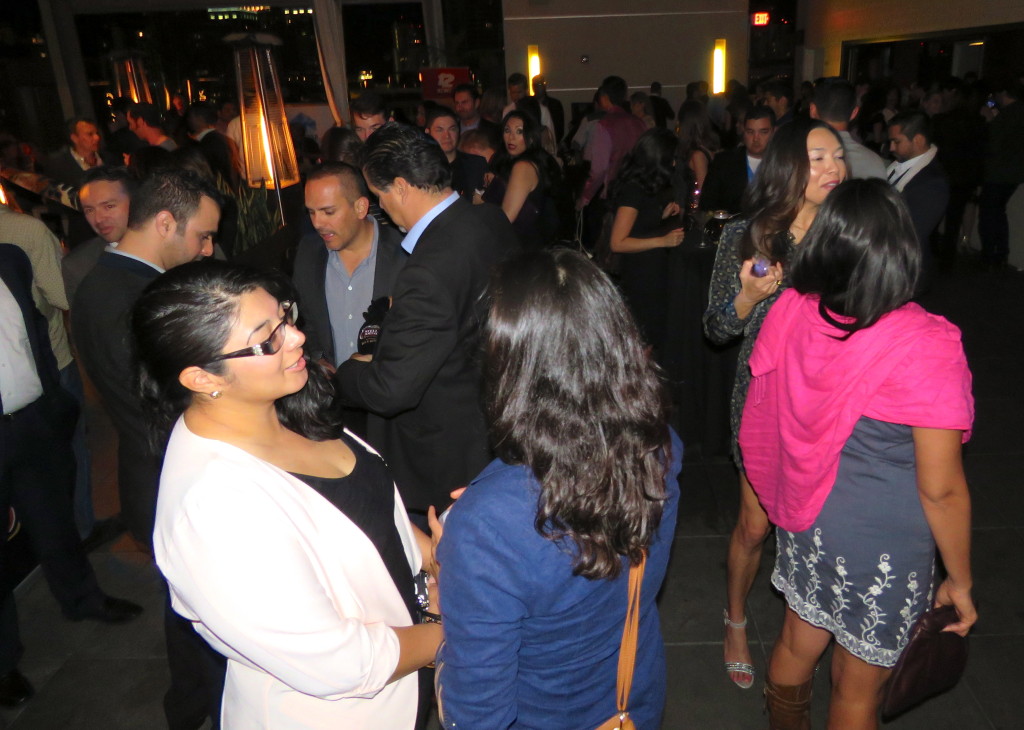 Attendees at the Opening Night Party at Rooftop600 at Andaz.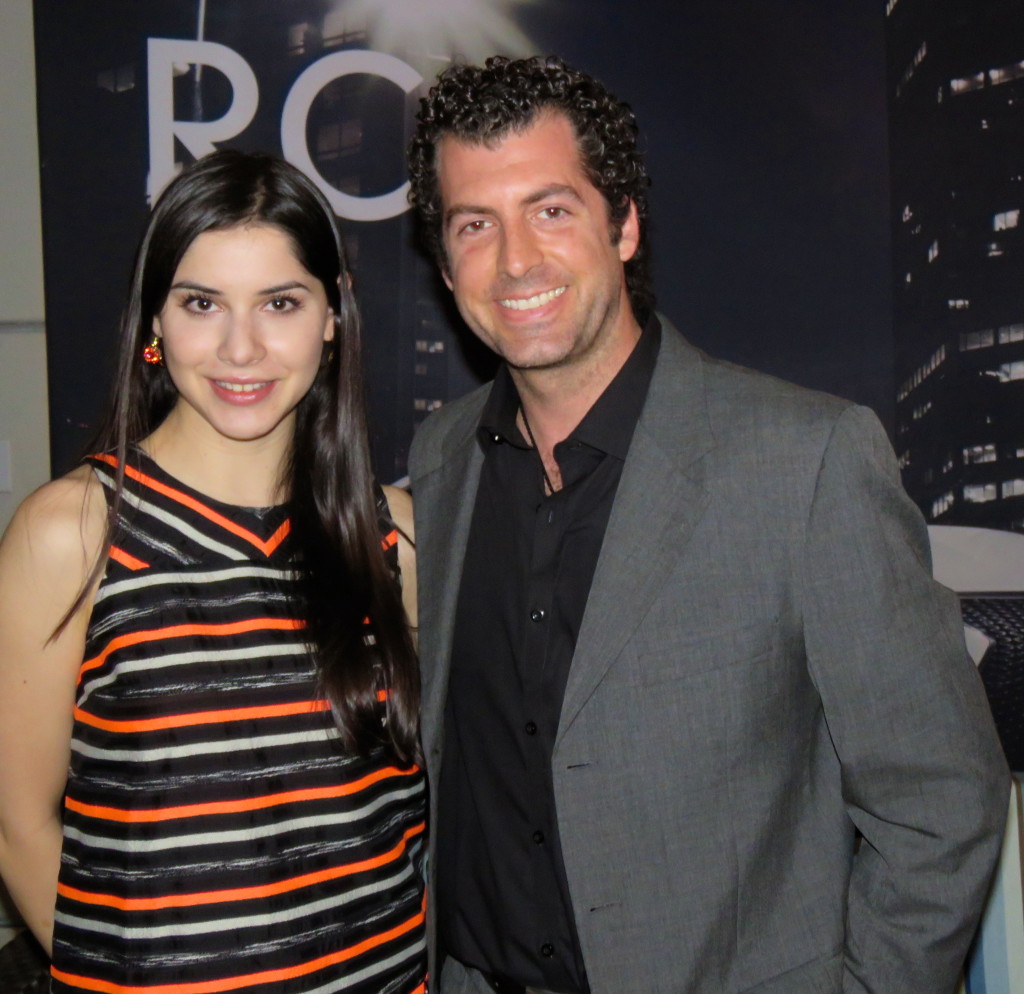 Singer Tatiana Rodriguez and TV host Abelardo Rodriguez.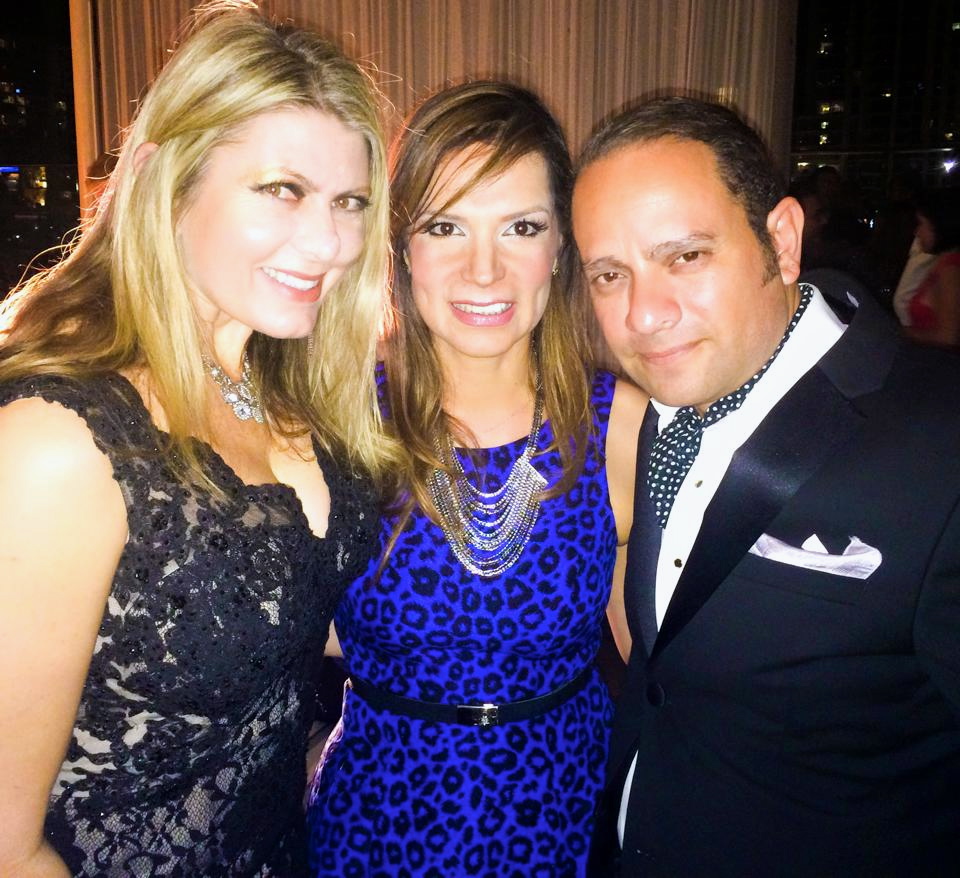 with friends, Julie Perez, artist promoter, and David Maldonado, Grammy Award nominated performer.
Zeji Oceri, TV host, with Vanessa Diaz, Westfield Carslbad, and Javier Tirado, Westfield Plaza Bonita.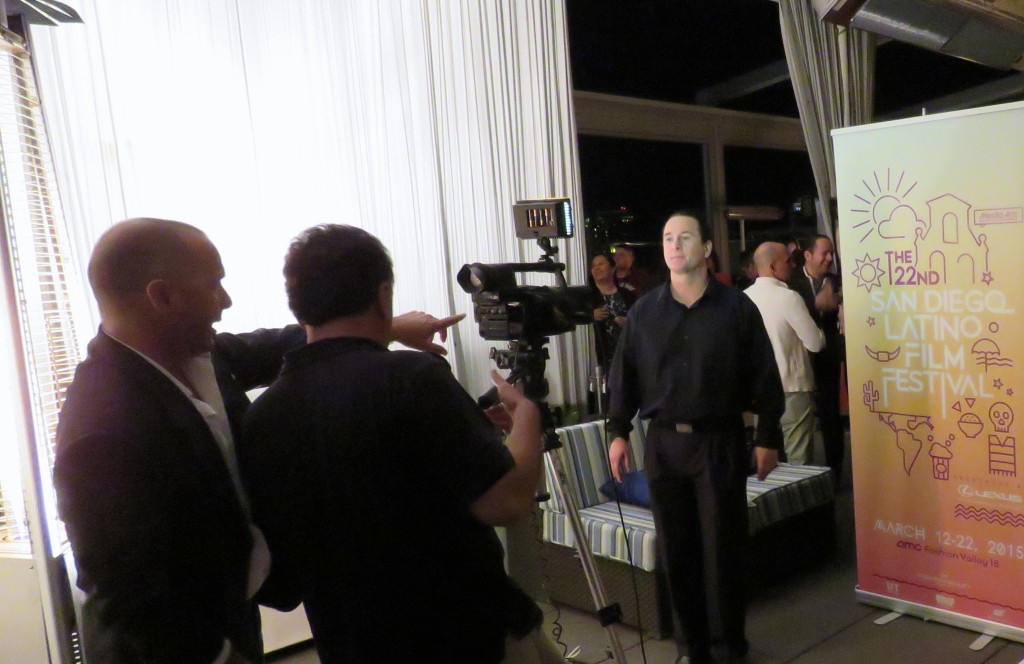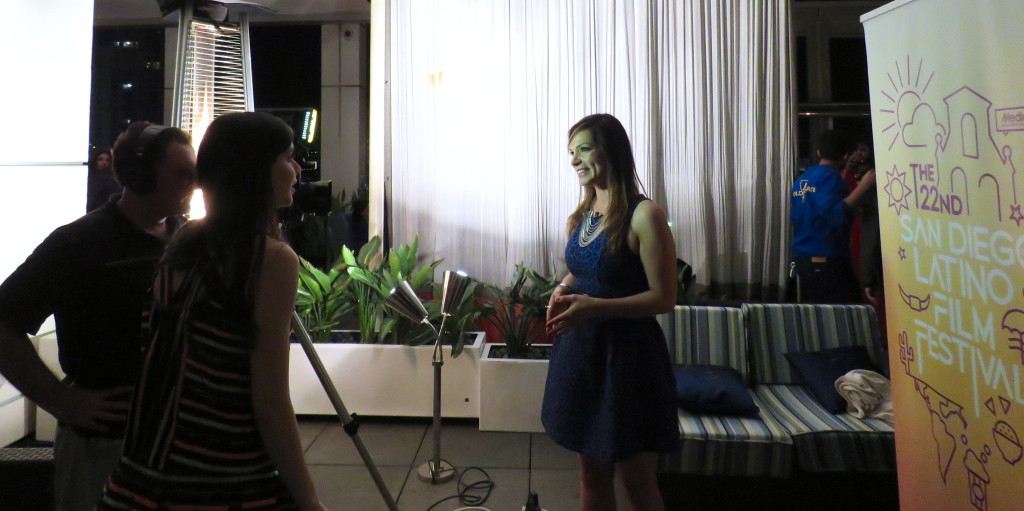 I was interviewed for a documentary during the Opening Night Party.
Fanny Miller, Editor, El Latino San Diego Newspaper and Festival attendees.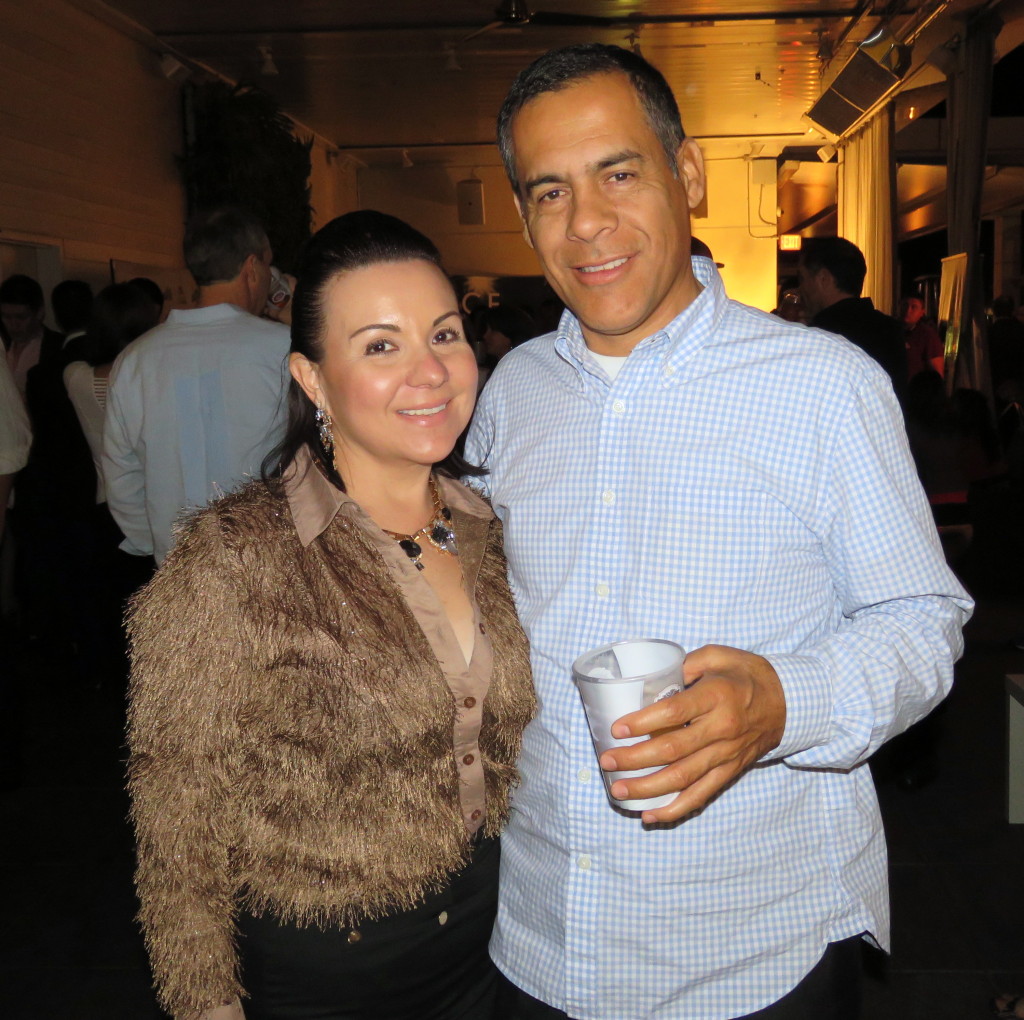 Edna Rocio Solorzano, Board Member, San Ysidro Chamber of Commerce, with a Festival attendee.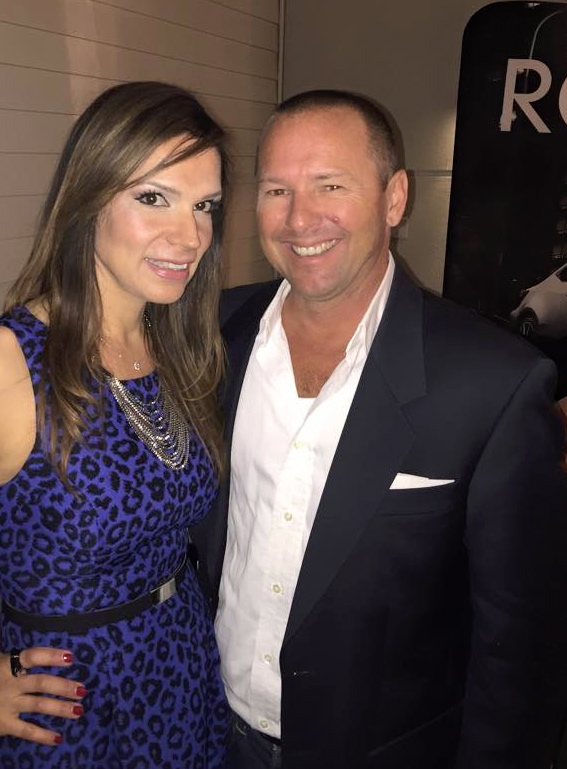 Movie producer Terry Kennedy.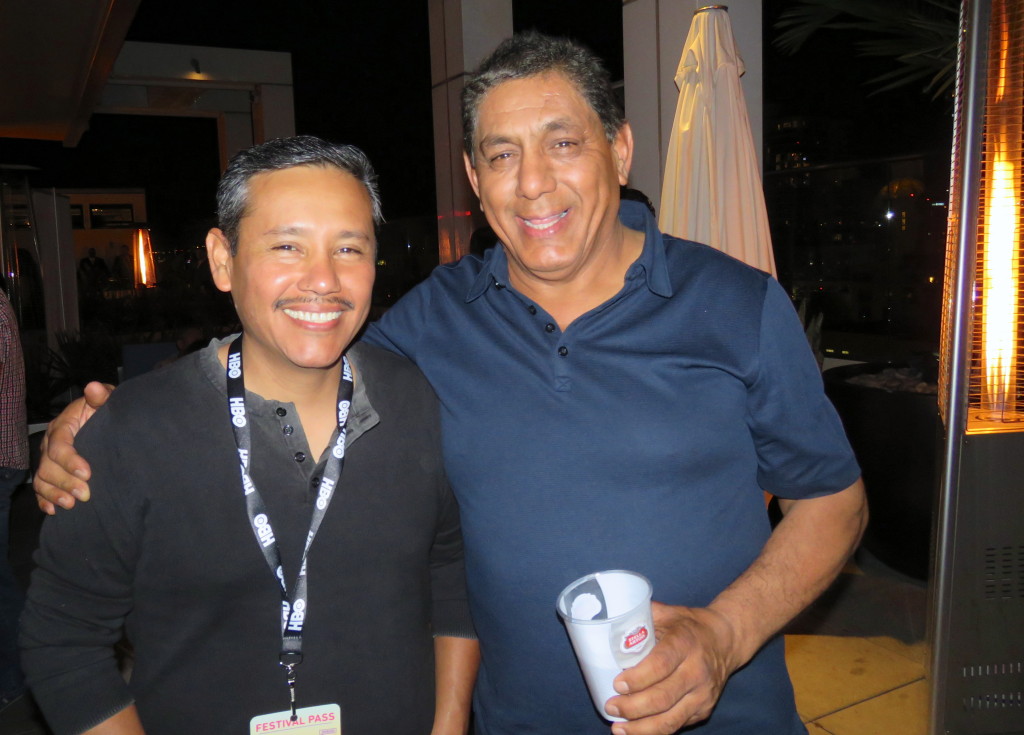 Festival attendees.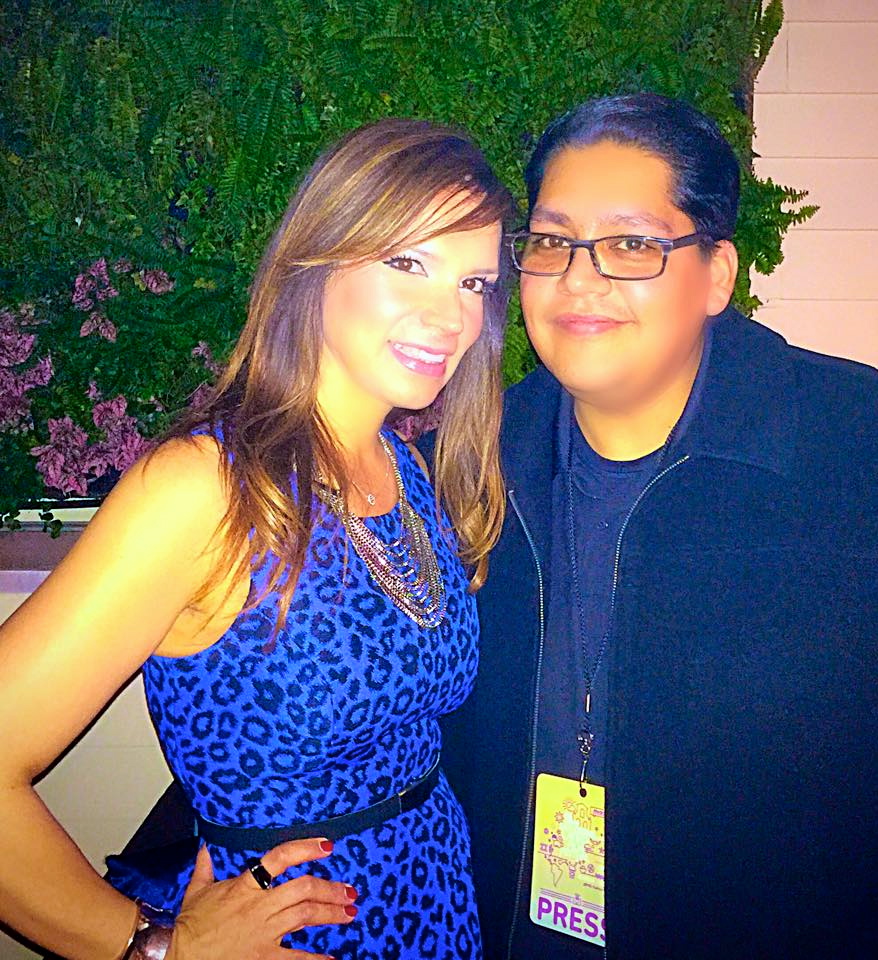 With Javier Tirado.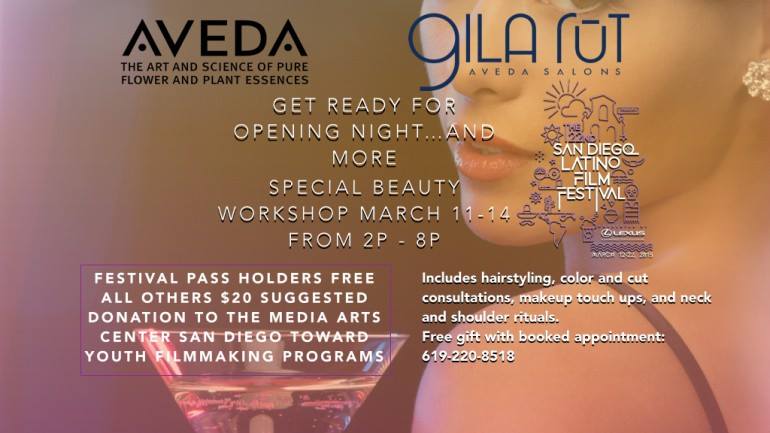 Aveda is offering Special Beauty Worskshops throughout the Festival!