(Photo from official Everything Everything Movie Facebook Page)
One of the things I miss most since becoming a mom is going to the movies. I am sharing my feelings, so please don't judge. There are several thing about my life which I miss since becoming a mom (that's a whole other post, see here and here for posts I wrote on the subject), but of course having our baby is way more important than those things and I feel very blessed everyday to be her mommy. I used to attend movie screenings a few times per month. I enjoy going to the movies, it was also an opportunity to spend time with friends, and to change up my routine on weekdays. I also miss spending time with my nieces. That changed mostly when I got married and moved to east county. It is harder to see them now because we have to plan seeing each other ahead of time. Plus, they are teenagers, so their social calendars and school activities keeps them quite busy. After having our baby, it is even more challenging to make plans with them because I usually bring the baby along which limits me on the time I can spend with them or the activity we can do. Now that our baby is a year old, I am able to make more plans with my nieces and we have been seeing each other more often, which is important to me because I love those girls and have see them grow up, plus I really enjoy spending time with them.
So, when I saw the movie Everything Everything on the media screening list, I thought of my nieces. It would be a good opportunity to spend time with them and they could see a movie they may enjoy, and I would also get to go to the movies. Just from the trailer and subject matter, it is not a movie I would likely go see on my own or with a friend, it is what I would call a teen film which targets teenagers and young adults. After watching the movie, which also includes topics about health, motherhood, friendship, relationships, and simply the ability to leave the house, I really enjoyed the movie. My nieces also enjoyed it! I don't want to give too much away or spoil the movie for you, instead I posted the trailer below for you to watch. You can find more details about the movie at everythingeverythingmovie.com.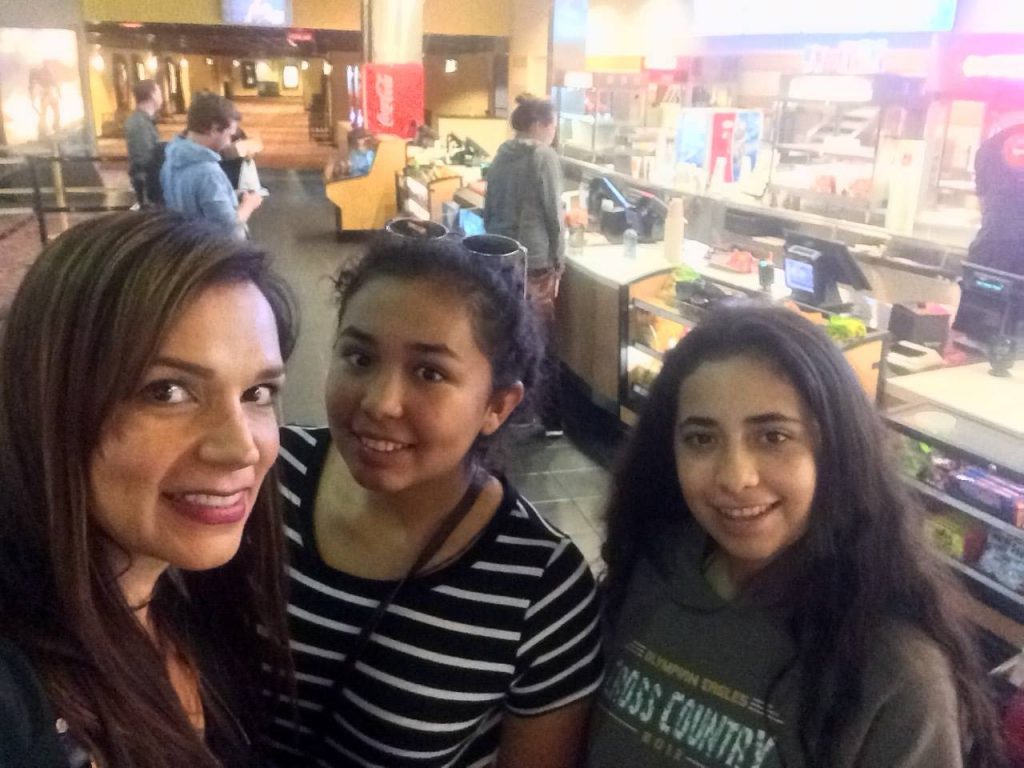 At the movie theater with my nieces. 
I will keep an eye out for more teen films, they are a wonderful way to spend time with a teenager in your life…that is, if they are willing to go to the movies with you (we know how the teenage years can be, I was one a while back after all). It was nice to make plans with my nieces and I was looking forward to seeing them during the days leading to the movie screening. Going to the movies may seem like a simple outing, but I have fond memories from my childhood of going to the movies with my grandparents. My parents would also take us to the movies, yet somehow the outings with my grandparents and cousins are the one's I remember most. I also have fun memories of going to the movies with my sister and friends….from the times before we were married or moms….and more recent outings as well.
Do you go to the movies with your nieces or kids? Which was the last movie you saw at the movie theater?

Hugs,
Paola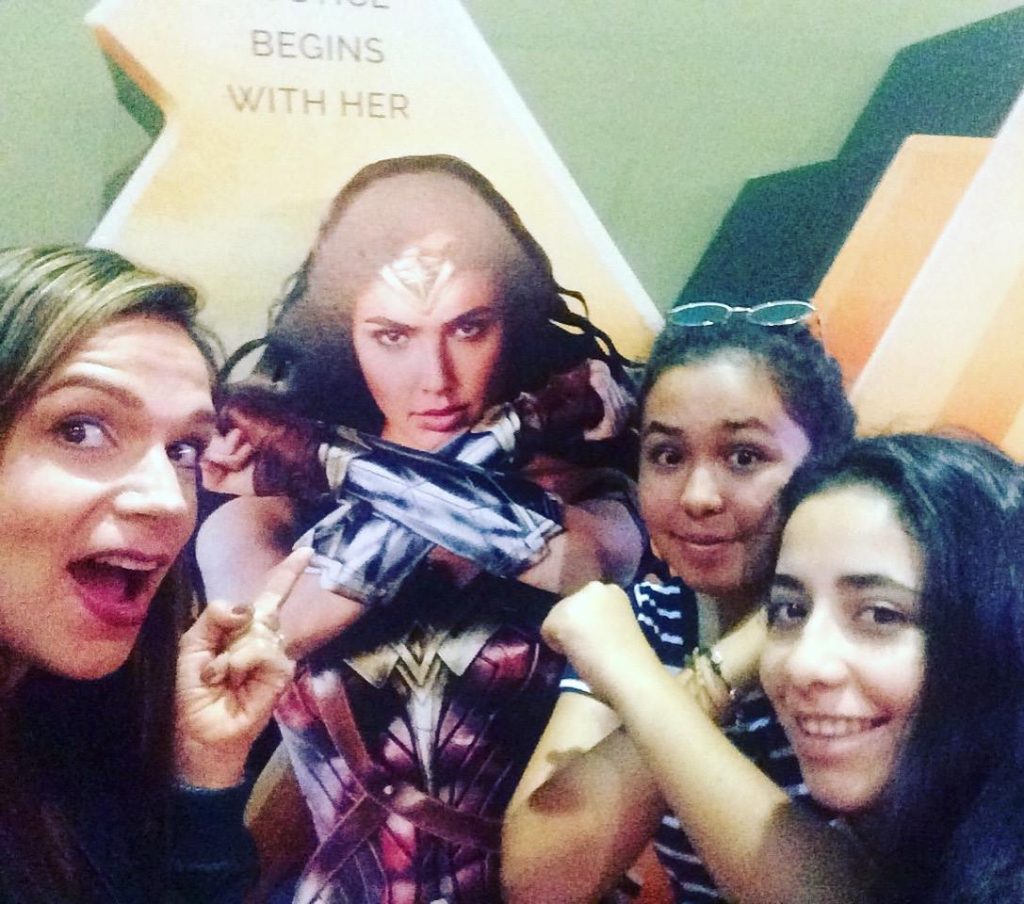 We saw a large poster board promoting the Wonder Woman movie in the theater lobby…we just had to take a picture with it. It brought back memories of my childhood, I was a Wonder Woman fan and even had a bathing suit which looked like her body suit!  I may try to take my nieces to see this movie, if their busy calendars permits.