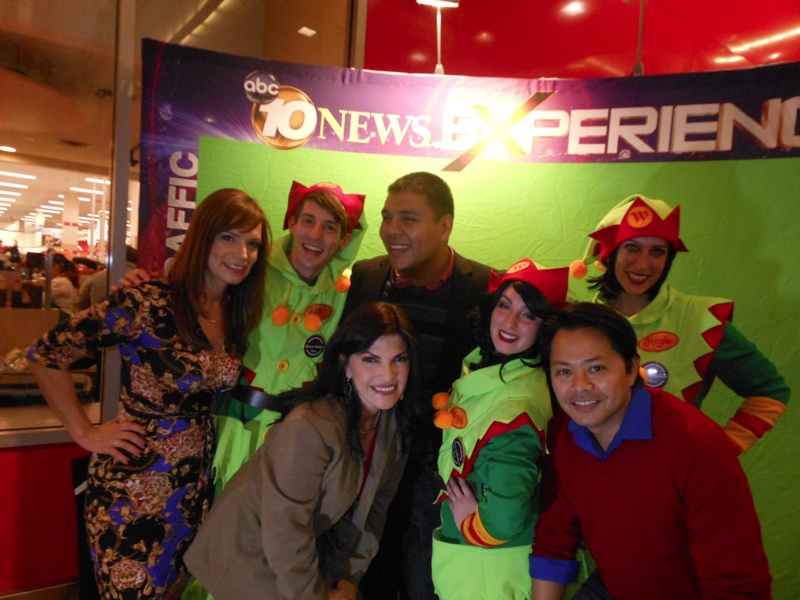 December is always a festive month. The holiday season has already started with Thanksgiving and there are just a few weeks left in the year. At work, there is lots to complete before the end of the year….and let's not forget lots of Christmas shopping to do. There are also lots of joyous and festive occasions, such as posadas (Spanish for holiday parties), dinners, gift exchanges, visits with friends, and overall just plain fun! I started a tradition in my family of assembling a gingerbread house with my nieces and nephews, we still have to schedule that date for this year!
Well, this year was not different in regards to having lots to do at work during December! For the past four years I have had the pleasure of emceeing the Tree Lighting Ceremony at Westfield, first at Mission Valley and for the past two years at Plaza Bonita. Every year, there is a holiday themed event to celebrate the occasion, and it culminates with the lighting of a giant Christmas tree and lots of confetti flying over the stage and audience! The organizer of this event is a marketing guru, Javier Tirado. This year, he outdid himself with a beautiful event at Westfield Plaza Bonita, a two story tree, Christmas carolers (choir) and performers, there were even elves, and hundreds of attendees! This has become one of my favorite events and I look forward to it every year!  The event this year was called Holiday Celebration and it was the television stations Month of a Million Meals Donation Day event as well. We partnered with Giving Back Magazine for this event and they ran a beautiful ad inviting the public. One of my favorite parts of my career is meeting viewers at events and it was nice to see so many Azteca San Diego and ABC10 viewers in attendance. Thanks to all of you that attended and to those that donated to this good cause.
The first week of December was a busy one….here it is in pictures! How did you start your December?
Hugs,
Paola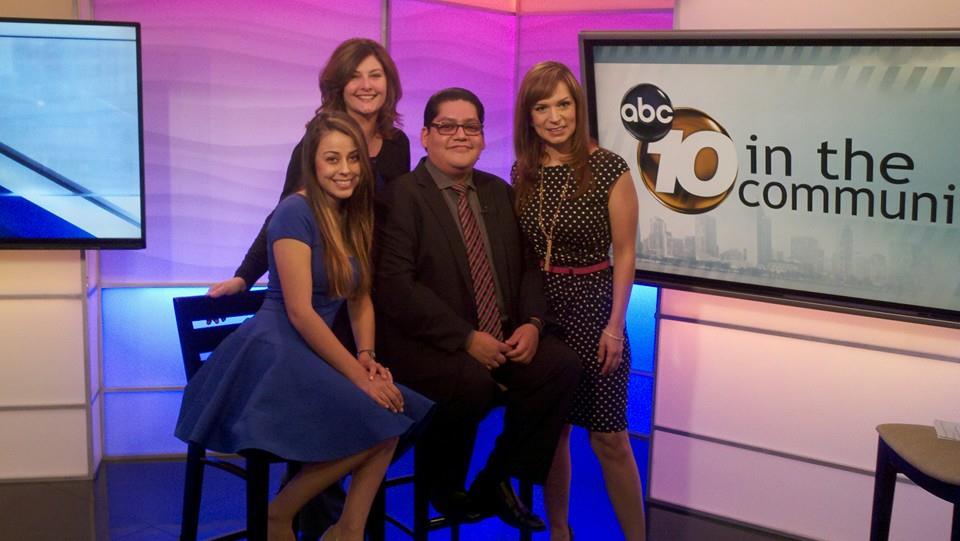 I started the week by producing and hosting an interview for the Holiday Celebration and Month of a Million Meals Donation Day event. Pictured with me are Javier Tirado, from Westfield Plaza Bonita, and Liz Landa and Jennifer Gilmore from Feeding America San Diego.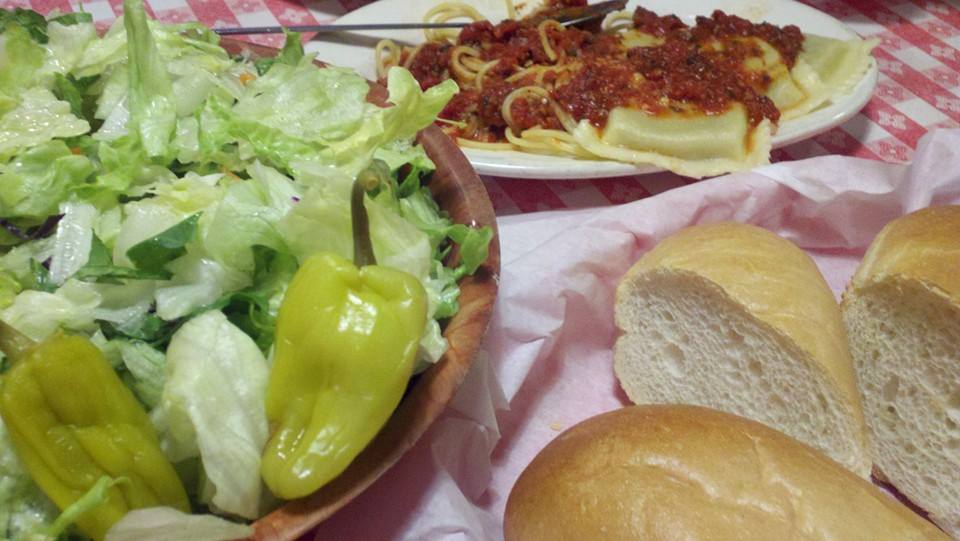 Since I was still working long hours, my hubby took me out to dinner during the week, this night we went to Filippi's Pizza Grotto. It was delicious!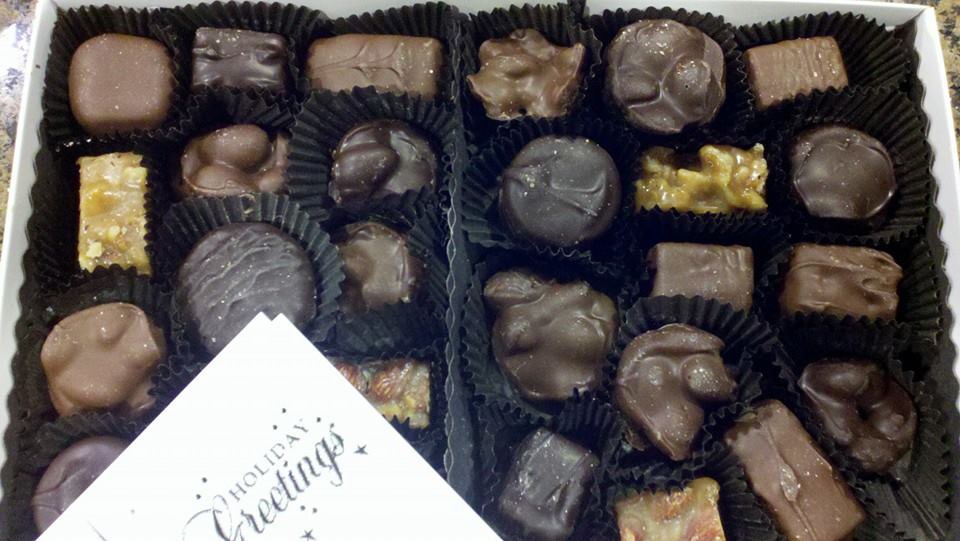 See's Chocolates are my favorite…they are my weakness! We received a box of chocolates at home – as a Christmas gift! Needless to day, it did not take a week for this box to be emptied at our home.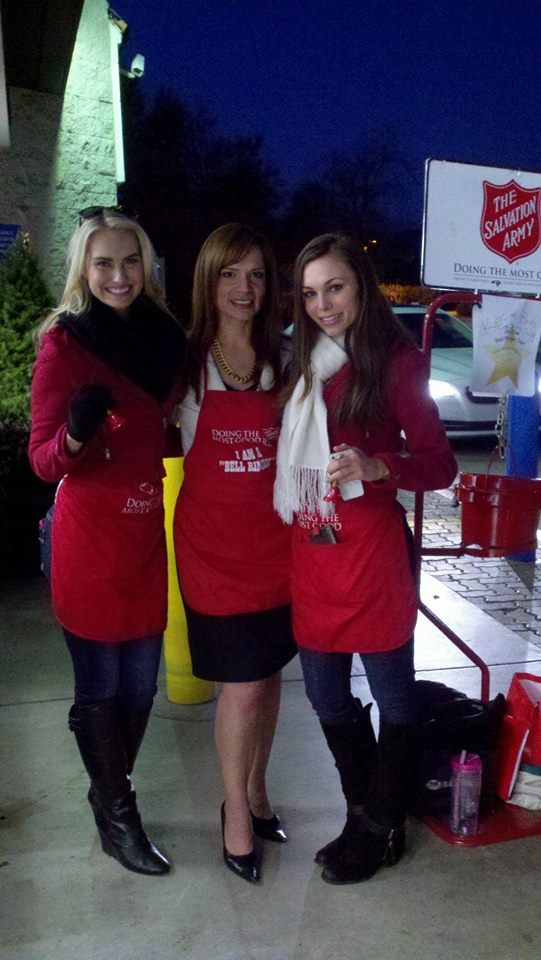 I participated in the Salvation Army's All Star Bell Ringing Day! Pictured with me are the Fox San Diego Sports Girls, two beautiful ladies!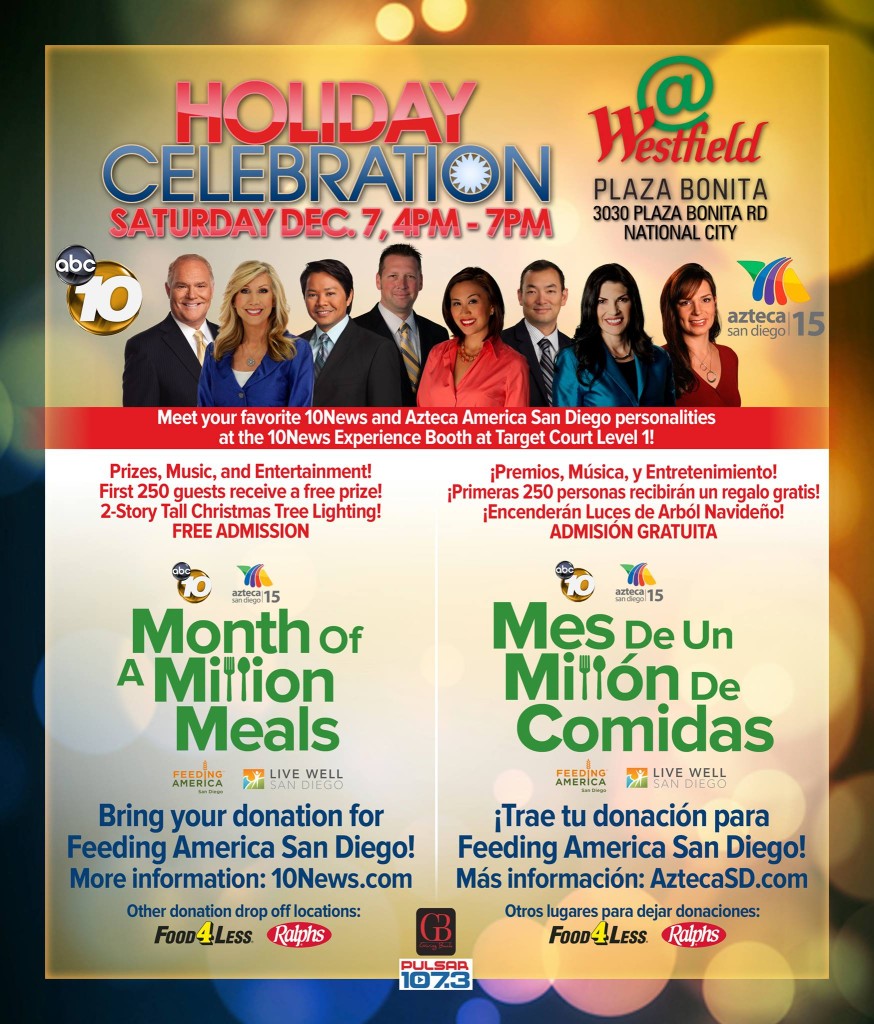 This is the Holiday Celebration ad that appeared in Giving Back Magazine.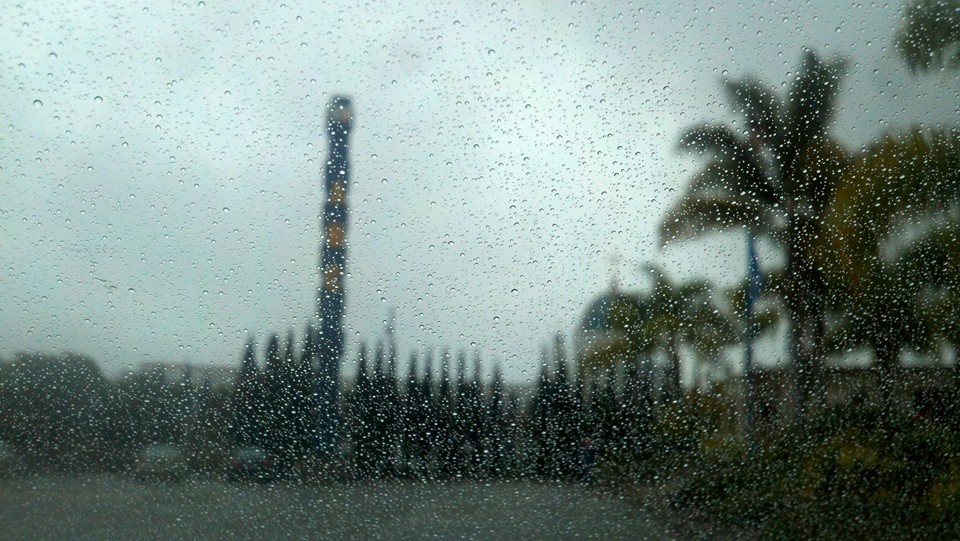 It rained on the day of the Holiday celebration, but luckily the event was held in-doors and that did not stop people from attending! There were hundreds of people!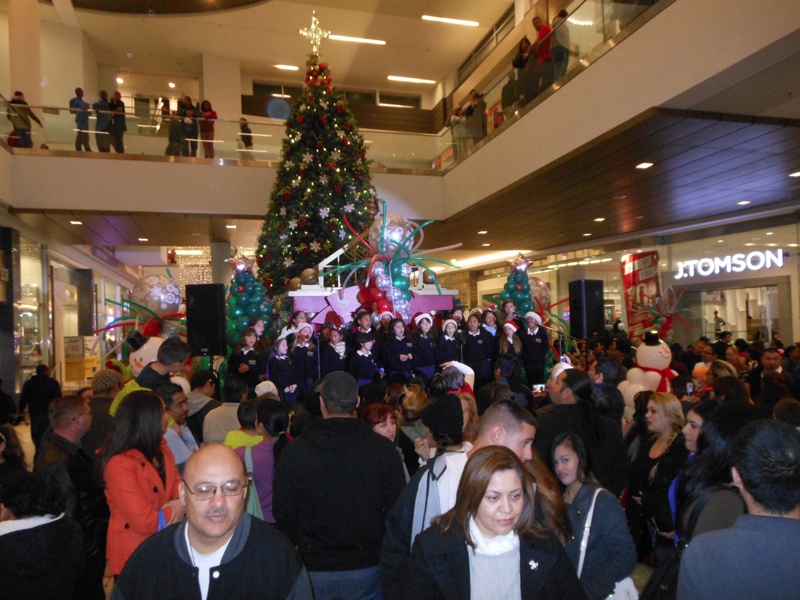 One of the choirs during their presentation, their songs got us into the holiday spirit!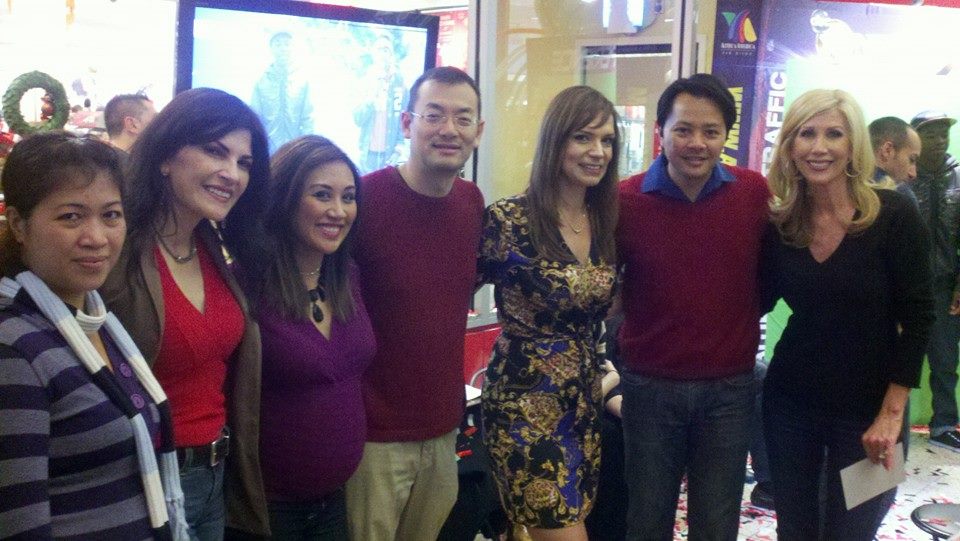 Our 10News and Azteca team was at the event, meeting viewers. I had the pleasure of co-emceeing the event with Robert Santos, 10News anchor & weather caster (to my left).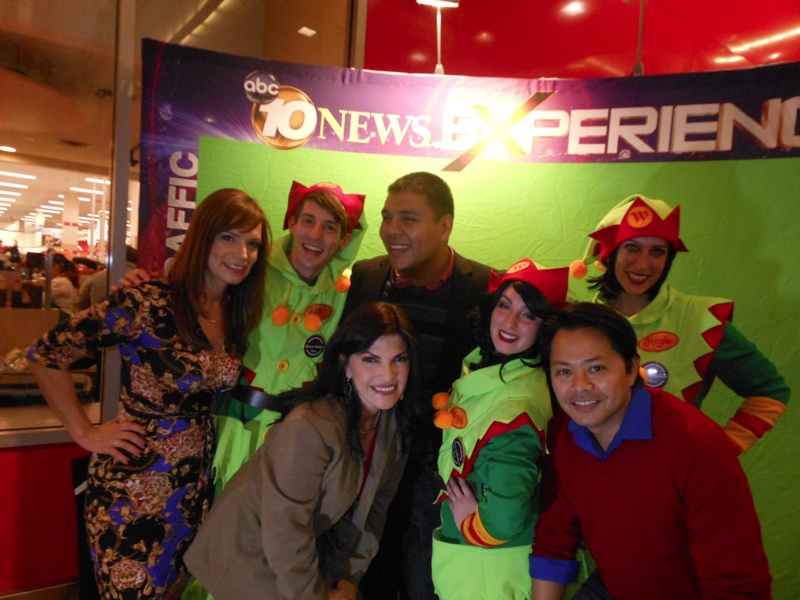 We took a picture with the elves! Pictured with me are: my friend and Azteca San Diego colleague Claudia Llausas, Robert Santos from 10News, and Said Garcia, host of Azteca America's national shows Al Extremo and El Coffee Break, he came from Los Angeles to join us for the event.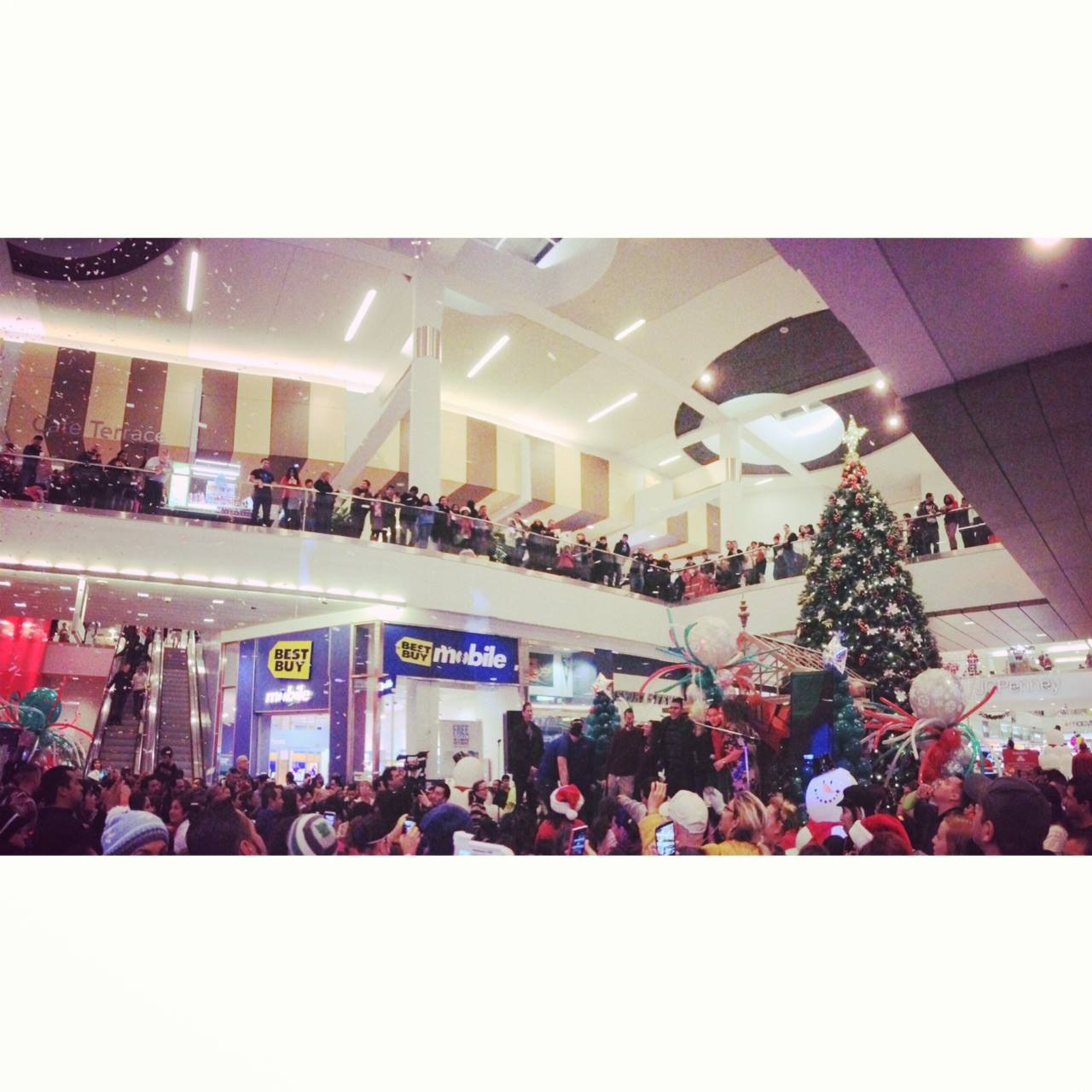 On stage, just as we lit the Christmas Tree!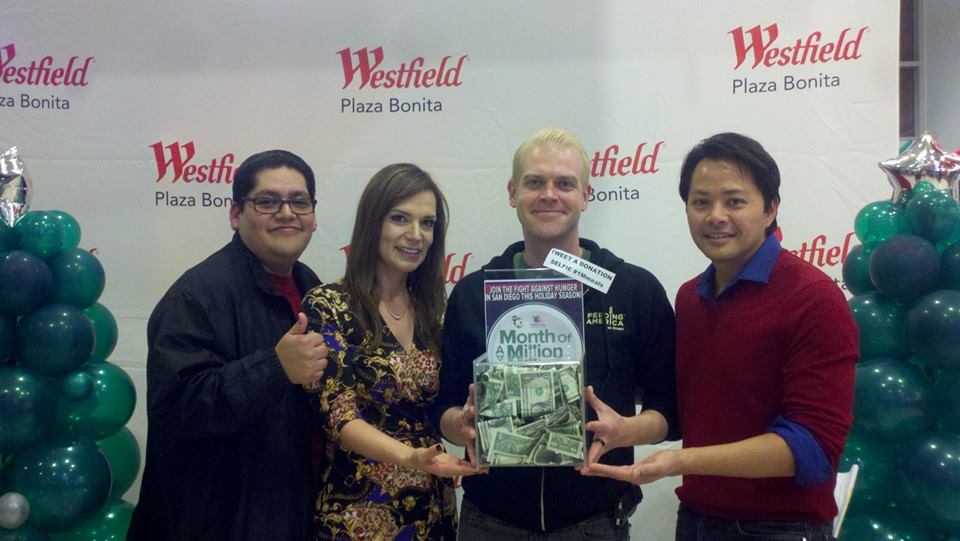 We filled the donation box for Month of a Million Meals! Thank to each and everyone of you that donated!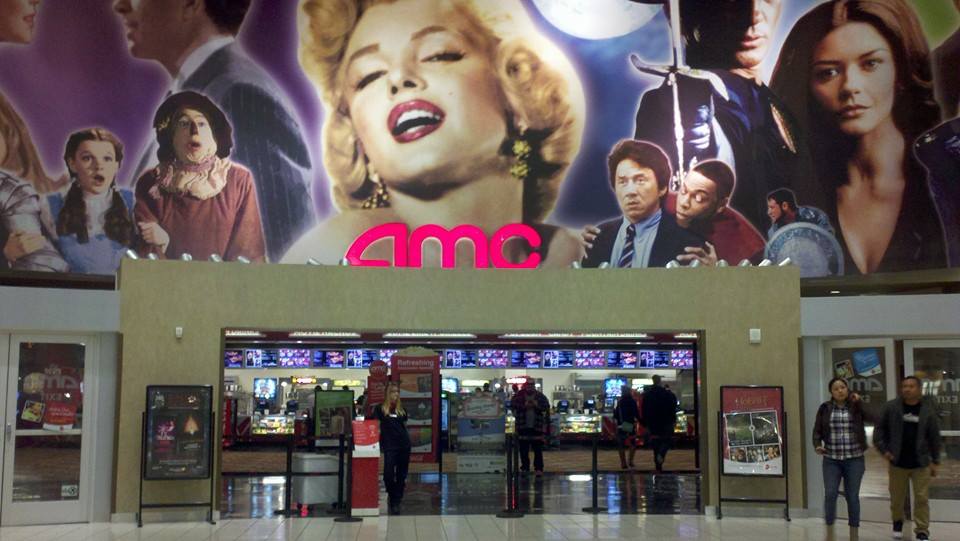 On Saturday morning, my sister sent me a text asking if I wanted to go see a movie with her. I told her I had to work at the event until about 8:00pm, but would go to the movies with her afterwards. She has two young boys and we both have busy schedules, so we rarely go to the movies together, so even though I knew I'd be tired after the event, I said yes. We saw The Hunger Games: Catching Fire, a very good movie! Most importantly, I got to spend time with my sis!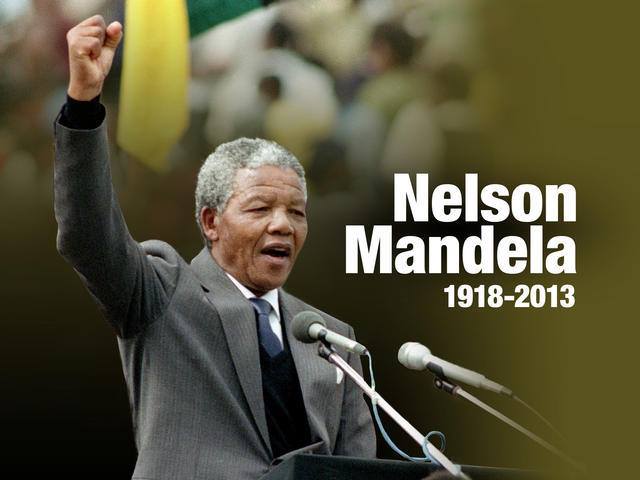 This was also the week that the world lost a warrior and leader, Nelson Mandela, may he rest in peace. I have read about Mandela and admire his abilities to lead under such challenging circumstances and how he never gave up, he never hated, yet didn't allow others to mistreat or disrespect him, he learned about his enemies so he would be able to work with them to achieve the greater good, an amazing man!