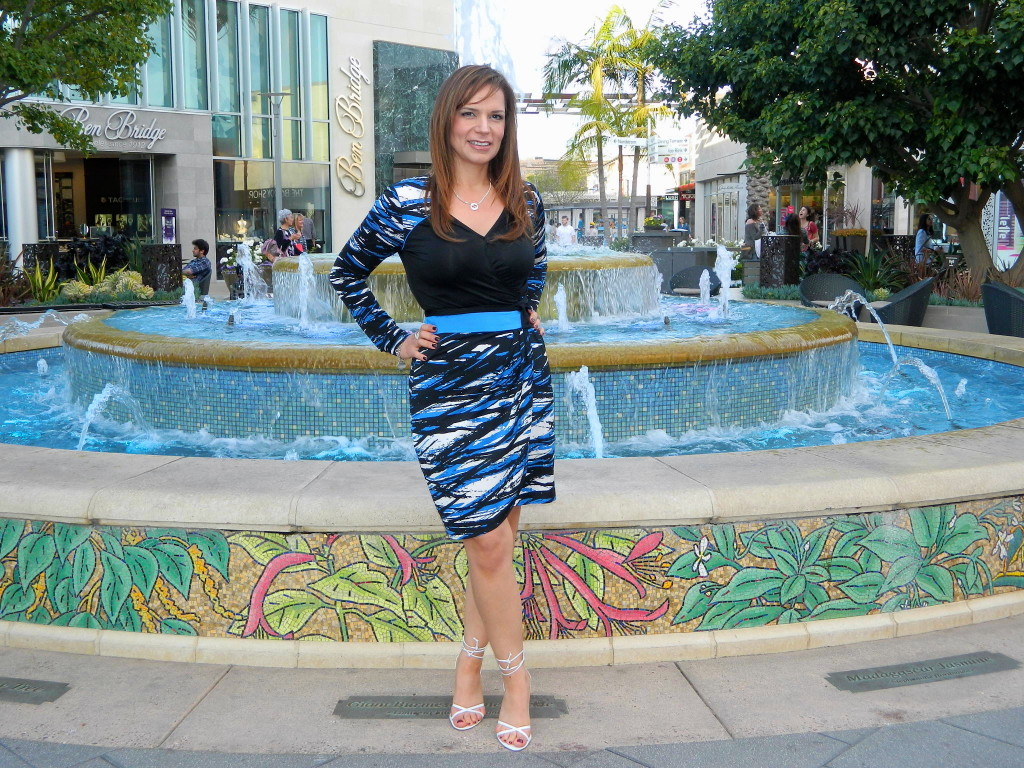 Wrap dresses are my favorite type of everyday dress. They hug you at the waist – and that flatters most figures, including mine. Wrap dresses are very practical! I am a huge fan of them! Many of my work dresses are wrap dresses. My favorite brand is BCBG. I buy them at the BCGB stores, at the BCBG Outlet stores, Nordstrom, Nordstrom Rack, and Macy's. I also have a few other brands, such as Banana Republic and Ann Taylor. Saks and Saks Off 5th also carry multiple other brands (at reasonable prices).
Here are the top reasons why I love wrap dresses:
1- They are timeless.
2- They are easy to wash, I wash them at home in the gentle cycle with Woolite and lay them flat to dry.
3- The material does not fade easily (so they last for a long time).
4- The work well for my curvy body type because they emphasize the waistline (they actually work for all body types).
5- They are made of stretchy material and the waistline is adjustable, so they work for me, if I gain 5 pounds or lose 5 pounds, I just loosen or tighten the waistline straps.
6- They can be worn year-round – alone or with a cardigan, jacket, or pashmina/scarf, with boots, sandals, tights or alone.
7- They can be dressed up or down – with dressy or casual accessories, heels or flats. So, I can wear them for work, to accompany my husband to business dinners, cocktail parties, and casual occasions.
8- They are practical for travel. They aren't bulky and don't take much space in the luggage. They don't wrinkle easily.
So, I have many dresses in this style and love them! Here are just a few of my wrap dresses.
Do you have wrap dresses? Do you love them as much as I do? Do you have a favorite one?  I'd like to hear from you and find out which are your favorite wrap dresses.

Hugs,
Paola
At my nephew's birthday party, every guest had to wear socks to be allowed enter the venue. Funny thing is, I tried on a few pairs of shoes before deciding which one's looked best with this wrap dress…then I spent the party in socks (provided by my sister at the party). In case you are wondering, I wore wedges.
This is one of my wrap favorite dresses! I've worn it a gazillion times!
I am looking forward to wearing this pretty & colorful dress this spring…& summer!