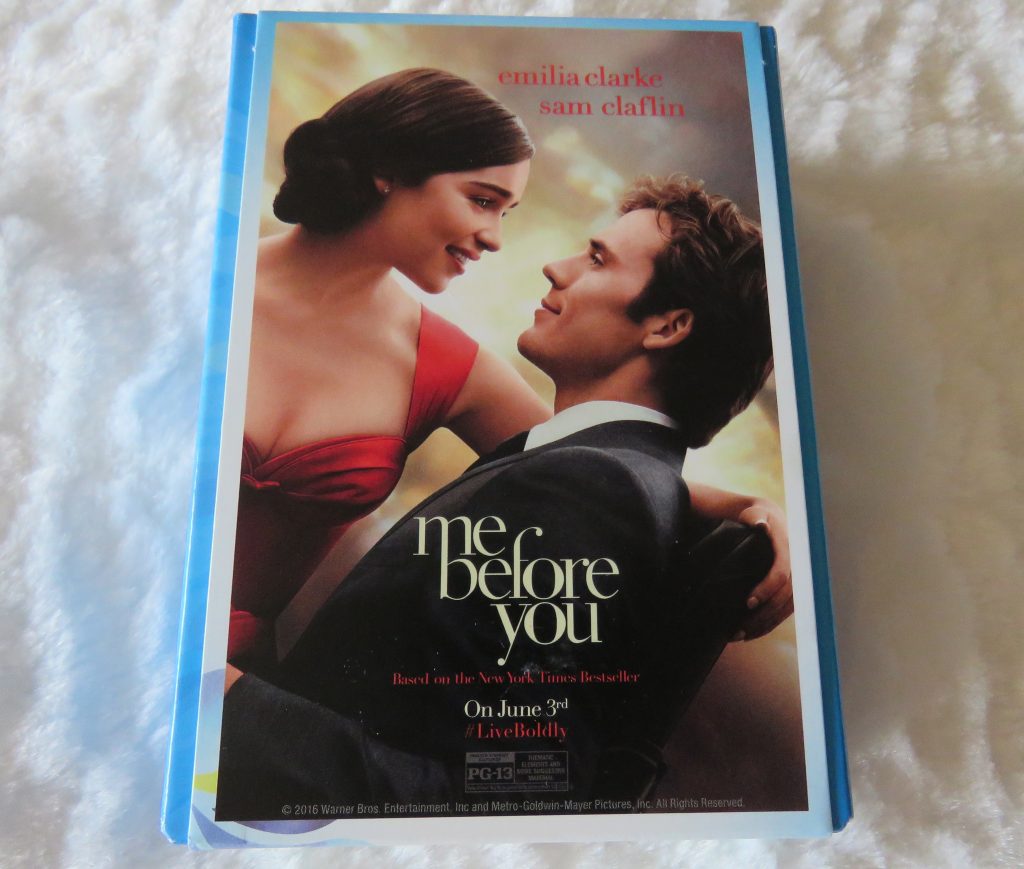 If you read my blog, you know I enjoy going to the movies. It is an opportunity for me to spend time with my friends and for a night out. I catch up with my friends and we always have fun. I mostly go to movie preview screenings on weekday evenings. As much as I like movies, my hubby and I seem to do other things on weekends and don't go to the movies too often. My friend Lorena joined me for the screening of Me Before You. We were looking forward to seeing it! It's an American-British romantic drama film, or as many may call it, a chick flick. I had seen the commercials on television promoting the movie and watched the trailer on-line, so I kind of knew what to expect. This was my first time going to the movies since having our baby in March. I was very excited to have a night out with a girl friend! This was the longest amount of time I had been away from our baby since she was born. I organized myself during the day to make sure I prepared everything my hubby may need for the baby, since he had agreed to watch her while I went to see the movie.
When we arrived at the movie theater, the agency in charge of the movie screening was handing out customized small Kleenex boxes with the movie poster on it (see the pictures below). What a clever promotional item! The movie is about a young man who is in an accident which leaves him paralyzed. His family hires a local young woman to hire him. This is where it turns into a romantic drama film. It is cleverly written and the dialogue is witty. The movie scenes take place mostly in a town in the UK, with beautiful scenes. I don't want to spoil it for you, I'll just say that by the end of the movie, Lorena and I used our Kleenex's. We both enjoyed the movie! The movie stars Emilia Clarke and Sam Claflin, which have good chemistry on-screen. You Before Me is based on the novel by the same name, written by Jojo Moyes. The movie is playing in theaters now. I would recommend this movie for a night out with the girls, since it is a romantic drama film. Below is the movie trailer for your enjoyment. You can find more details at Me Before You. Hope you enjoy your time at the movies!
When was the last time you went to the movies? What did you watch?

Hugs,
Paola
PS – A picture of Lorena and me at the movie screening on my Instagram (@paolahernandezjiao).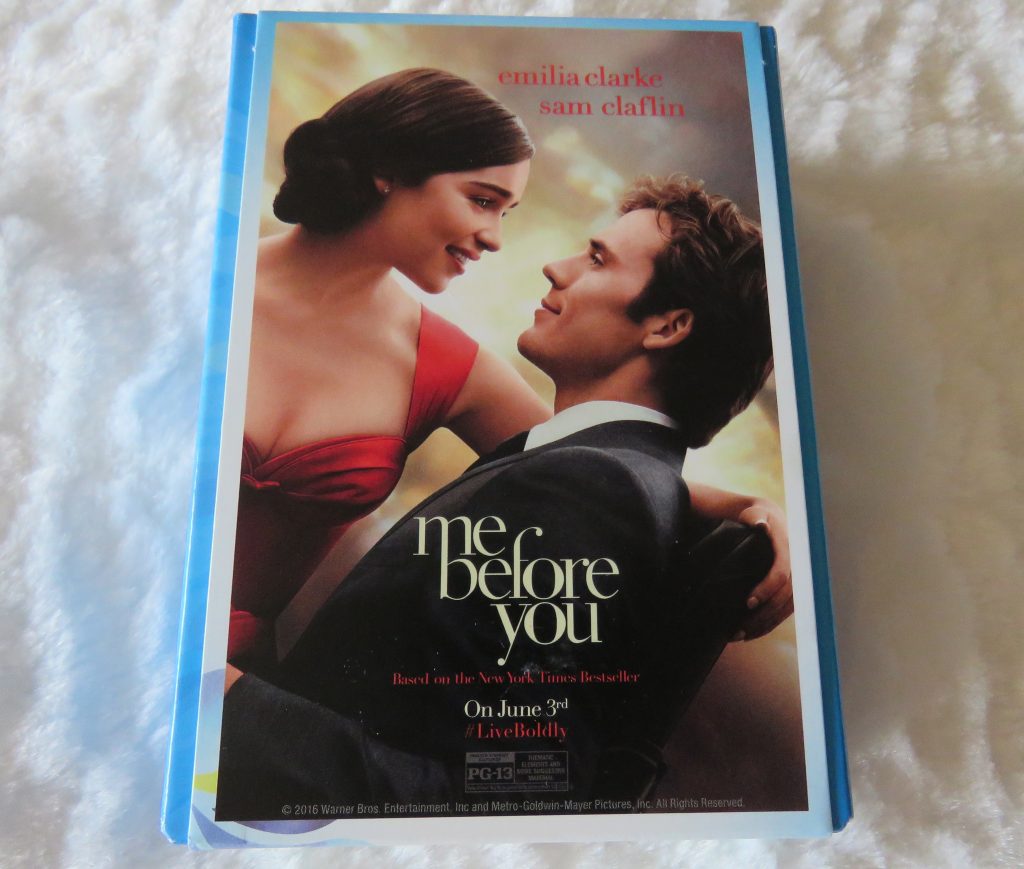 The individual Kleenex box we received, such a clever promotional item!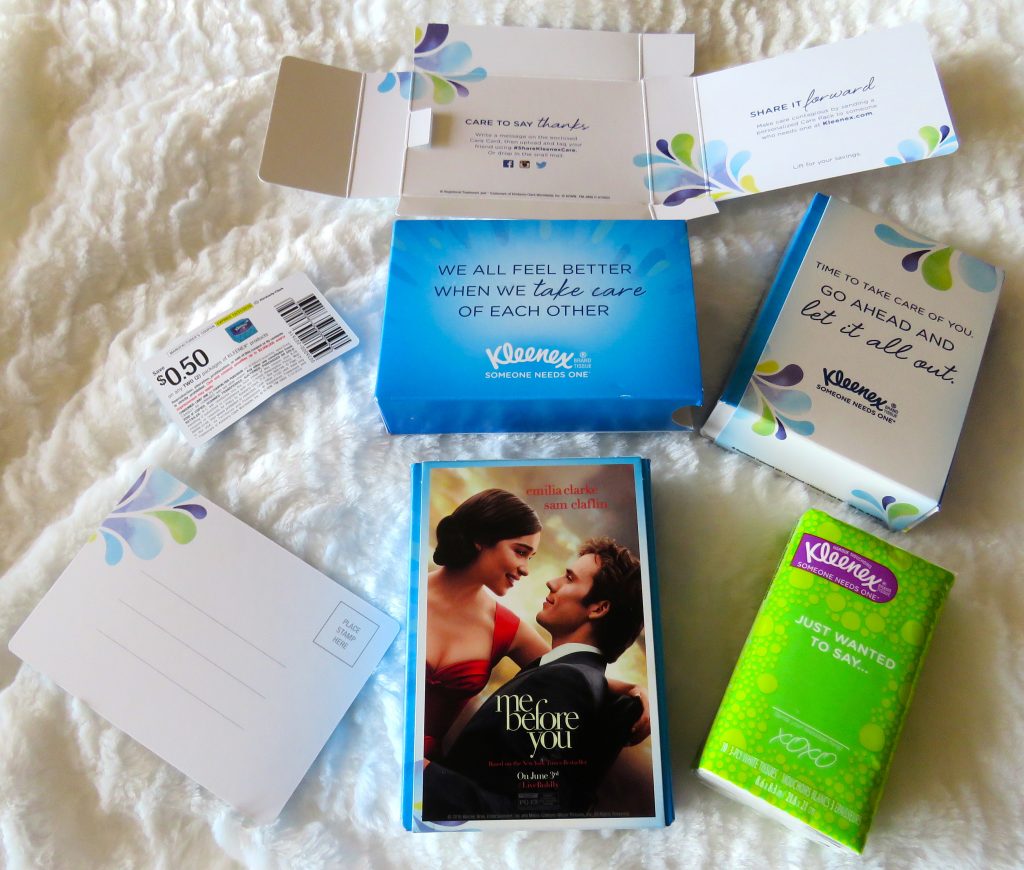 The box contained a small packet of Kleenex, coupon, & post card.