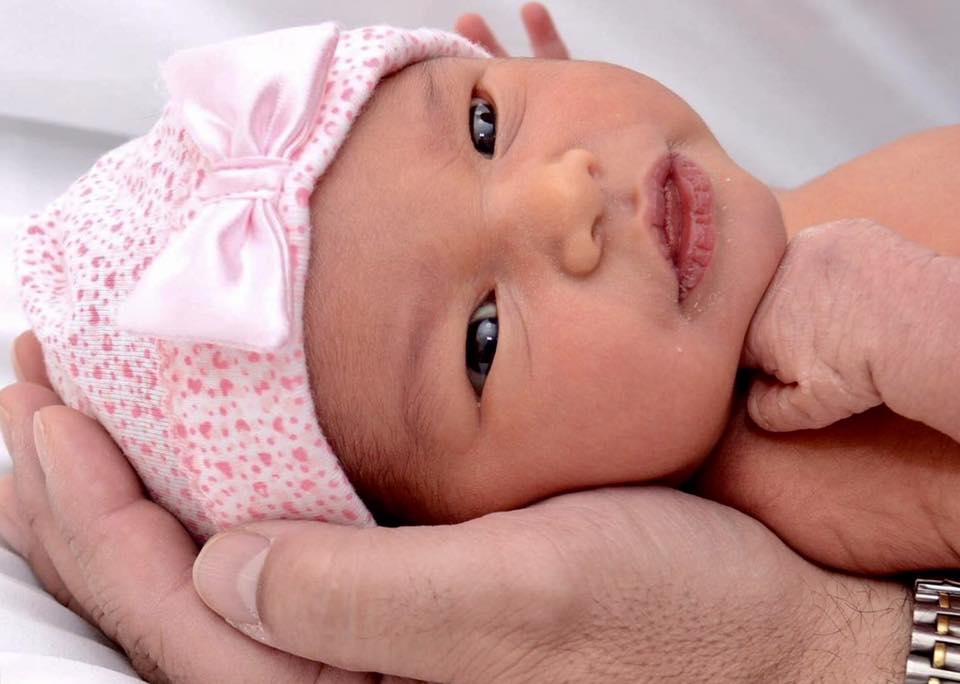 When are you having another baby? Alessandra needs a sibling. It's not that hard, just have them one after the other. But you are such a good mom. These are some of the questions and comments I most frequently hear from family members, friends, and even strangers about the subject of having another baby. It is a very difficult decision. Some days, I think yes, I want another child. Other days, I think, nope, one is enough for us. The truth of the matter is we are very happy and feel blessed with our daughter. The love I feel for her is so great and indescribable, that it makes me feel like I want to have another child. I think for sure my limit would be two children though. Having a child is such an important and personal decision. It is a lifetime commitment, a big one. One of the most important decisions you will make in your life. The questions and comments from others do not affect me or sway me in either way. I do not feel pressured by the comments, not even from my extended family. And, as a Mexican, having an only child is not that common. I think in my family of like thirty grandkids, I am the only one that only has one child. My family knows me well and they know I will respectfully listen to their advice, but ultimately do what is right for me and the way I choose to live my life.
I grew up with three siblings and I love them greatly. My sister is my best friend and I am close to my brothers. We share a special bond. I would want that for Alessandra. Growing up, I used to think I wanted to have two children. My husband grew up with a sister, but they are not very close. When we first got married, my husband said he wanted to have two children and he wanted us to have them right away. I was enjoying our marriage (particularly because we had a short courtship), busy with my career, had a fun social life, we were traveling, and I liked our lifestyle. I ended up postponing getting pregnant for five years. We tried a few times throughout those years, but did not get pregnant, so I continued with our life together and enjoying life. When I turned forty, I felt an urgent need to have the baby. I think forty may do that to a woman who wants to have a baby – eventually – and realizes that eventually may be too late if she waits much longer after forty. I sought the medical advice of my ob gyn and we did a fertility treatment. We got lucky, blessed, and the fertility treatment worked on the first try and we have a healthy, joyful baby girl. For a second, during the beginning of the fertility treatment we talked about the possibility of having twins and my husband said no. The doctor also advised against it since it is higher risk. I agreed. Even at the end of the fertility treatment, when the doctor asked if we wanted to go another cycle right now, should we want more children, my husband said no. His reply kind of surprised me. We talked privately about it later and he told me he thought one child was enough and we could see how it went and make the decision later. I partially understood his point of view, this would also be his first time becoming a parent and he is thirteen years older than me. He would become a first time father at fifty four. We were also going through other changes in our life, particularly both of our careers.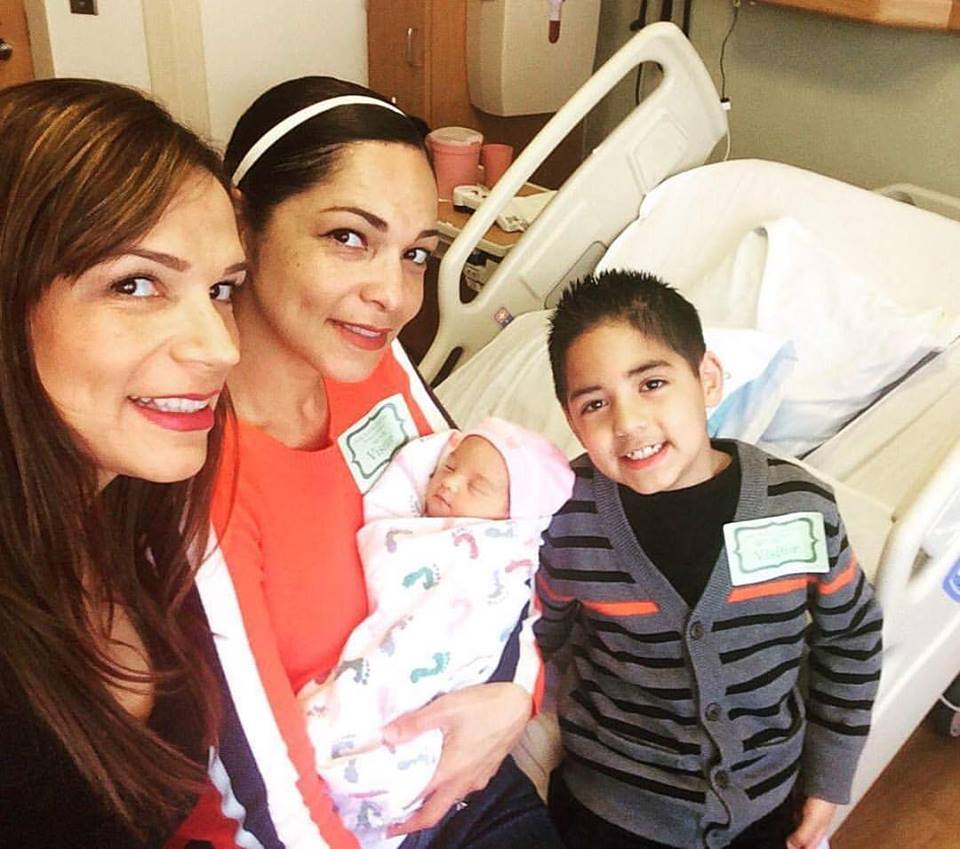 Getting ready to leave the hospital, with my sister and nephew.  
Fast forward two years and I am uncertain if I want to have another child. Part of me feels bad that Alessandra will grow up as only child, but I also know she will be loved greatly and be surrounded by her cousins which love her like a sister. But, you see, that is it, the "like a sister." That is the phrase that gets to me. I hope my baby grows up being very close to her cousins, I know she will. I pray she has many close friends, like I do, friends which are like sisters to me. I am Mexican and am part of a large family, with lots of uncles, aunts, and cousins. There is a special sense of belonging and love which I feel when it comes to our family. It is a wonderful feeling, it is priceless. I know my daughter will have that because my family already loves her greatly, particularly my mom, sister, sister-in-law, and nieces/nephews. My sister-in-law told me that my nephew refers to Alessandra as his little sister, he is only two years older than her. Adorable! My sisters' boys are always happy to see Alessandra, they are so sweet towards her, and often ask my sister to bring them over to visit because they miss Alessandra. I am also close to my sister-in-law, perhaps that will be something Alessandra could also have some day. I don't have any close friends which grew up as only children. For the most part, all of my friends have siblings. So, I really don't have anything to compare it to. I only have the articles I have read on the subject matter. I know millions, billions of people grow up as only children and are perfectly happy, they don't feel the sense of needing a sibling. I know, I know!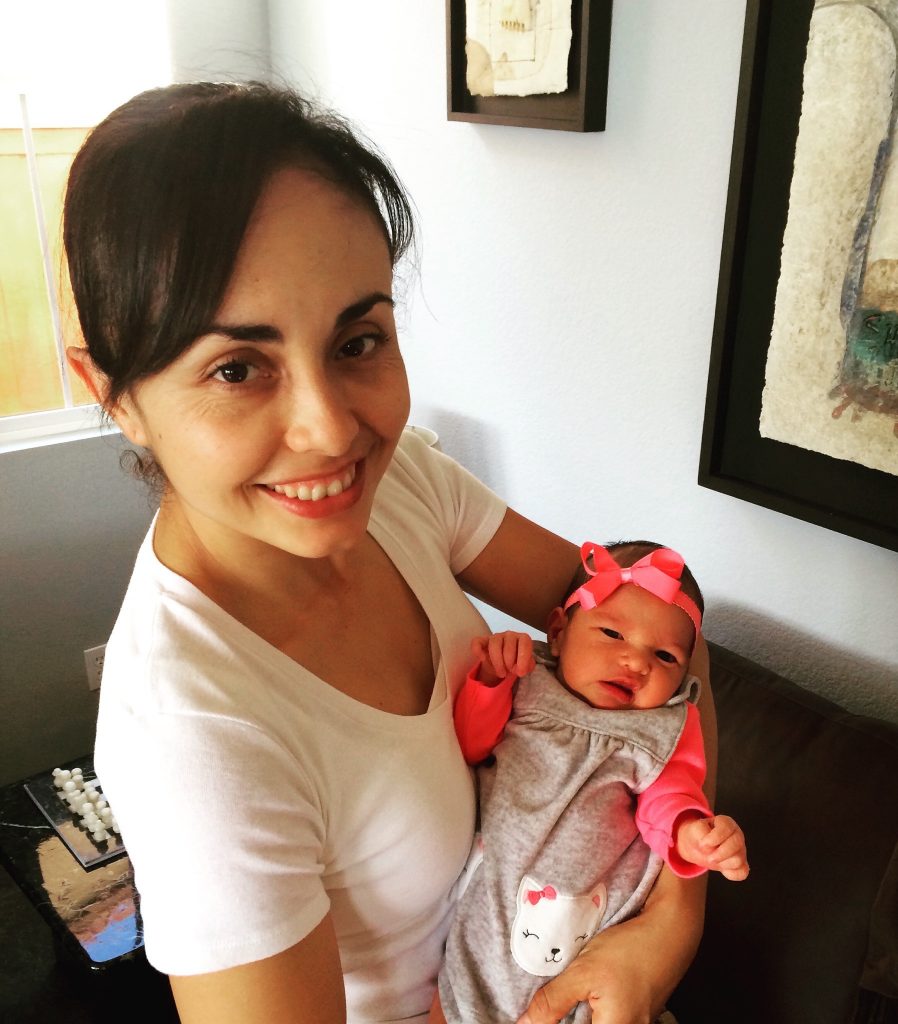 Alessandra as a newborn with my sister-in-law.
We got lucky, blessed, with Alessandra, she was a good baby and continues to be a good toddler. I had a good pregnancy and she was a good newborn. As an infant, she didn't have any of the regular baby issues, such as colics or fussiness. She was a calm, yet cheerful baby. She slept through the night after the first month. She has always been and continues to be a good eater. I share this because, if we do decide to have another baby, it doesn't mean that child will be as good of a baby as Alessandra was. I am not saying baby's with issues are bad, please don't take it that way, just that Alessandra was easy in that sense. Like every other baby, it has been work to take care of her, it is exhausting, but the most important and rewarding thing I have ever done in my life. I like being her mom! I really, really love our baby and like being her mom.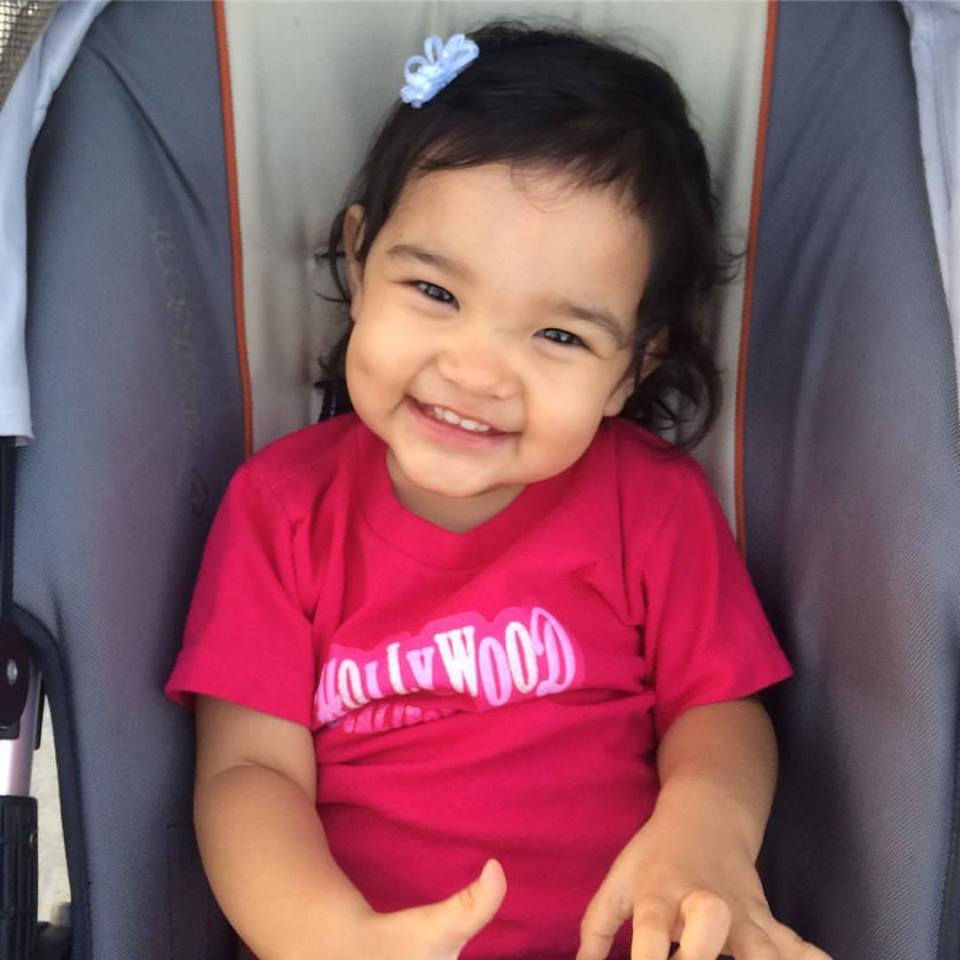 This is one of my favorite pictures of Alessandra, it shows her cheerful personality! Wearing a shirt my sister brought her a gift from a vacation in Los Angeles. She has outgrown it!
Recently, I was sorting through size 12 – 18 month clothes which Alessandra has outgrown and we are going to give away. This is what brought up the subject of having another baby. My husband said that he does not want to have another one. He says he is perfectly happy with only having Alessandra, that we have a wonderful daughter and he doesn't need more. I am left undecided. I think if my husband wanted one more, I would be all in, but he doesn't. So, me being undecided and him saying no, leads to a no reply to the question of having another child. I will never forget a conversation about motherhood which I had with an acquaintance, a Latina which I know on a professional basis, before I got pregnant. She has become a friend I could say. She is about ten years older than me, has several children and likes being a mom. She asked me a question someone else had asked her, which stuck with her, "when you are sixty, will you regret it if you don't have a child?" I replied, "yes." She said, "then you must have your baby and soon, your career, everything else can wait." Her words now make me wonder if I will regret it if I don't have another child. I don't know. A friend had her first child at forty-five, she got pregnant naturally, the old fashioned way. She had a daughter and two years later a son. So, I have hope. If I change my mind and my husband does too, maybe in a year or two, we may still be able to have another child. It is really uncertain. Would my odds of getting pregnant be better today, yes, of course. But, today, right now, neither my husband, nor I are certain we want to have another child. When I finished packing the clothes Alessandra had outgrown to give away, I told my husband that perhaps unconsciously I was holding on to them in case we decided to have another child. I followed up that statement, with, "well, I guess we could buy new clothes if we decide to have another baby." He simply replied, "yes." For some reason, when we gave away her newborn and infant clothes, it wasn't this hard for me. It was emotional when I took the clothes out of her closet and drawers, but that was because I felt our baby was growing so fast! It is normal for parents to feel this way.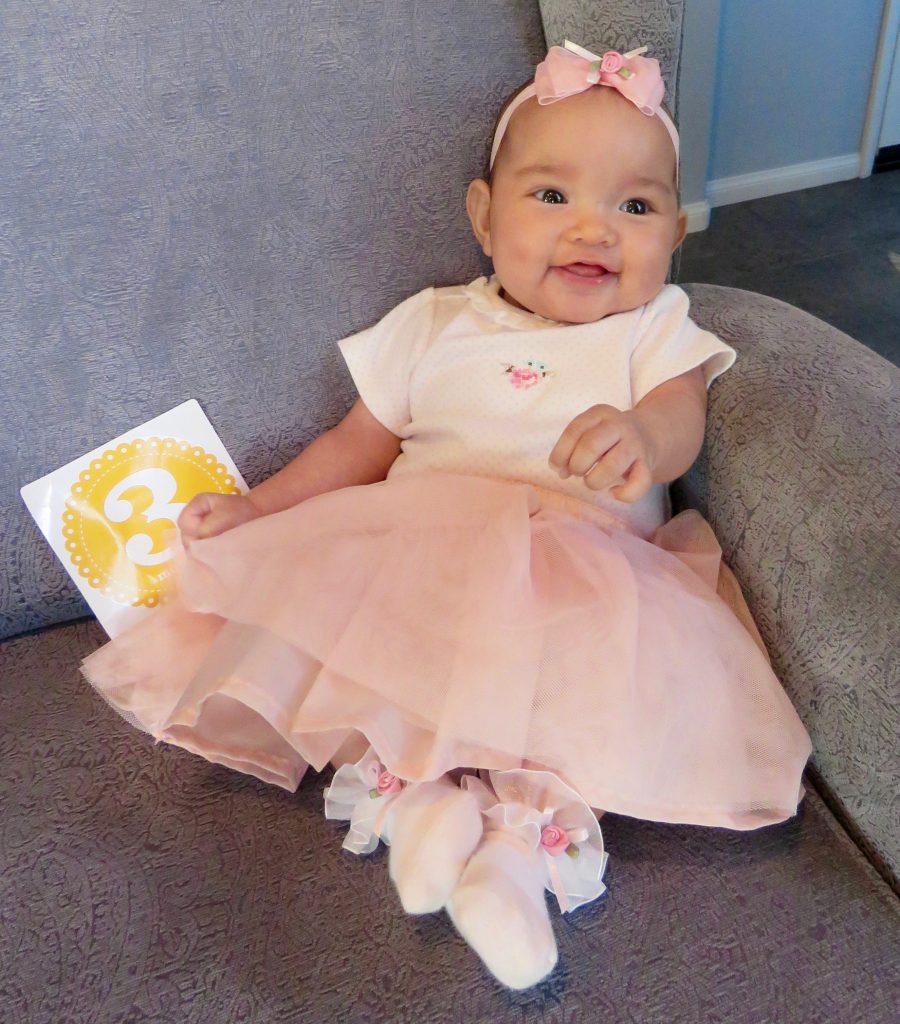 Alessandra at three months.
Several friends have only one child and also told me it was a difficult decision, but one they were certain about and in their hearts they knew they didn't want more children. I hope some day I feel that certainty. Being undecided or uncertain is something I have not experienced in my life. But, becoming a parent is such an important decision, I want to be certain. We were so certain and excited to get pregnant with Alessandra, it was a hopeful decision, but in our hearts both my husband and I really wanted that baby. Tears are flowing down my face as I finish writing this post, just like they flowed a few days ago, as I was packing the clothes Alessandra outgrew. I was wondering, should I save them? Do I want another baby? Would we have had another child if I hadn't postponed it for five years? I can't change the past or my decisions then. All I can do is live today and look forward to tomorrow. Maybe I will change my mind, maybe my husband will change his. What I am certain of is that we are blessed with a beautiful daughter and I want to enjoy my time with her, and being her mommy!
How many children do you have? Are you the parent of an only child? Was it difficult do decide to have more children or not to have them?

Hugs,
Paola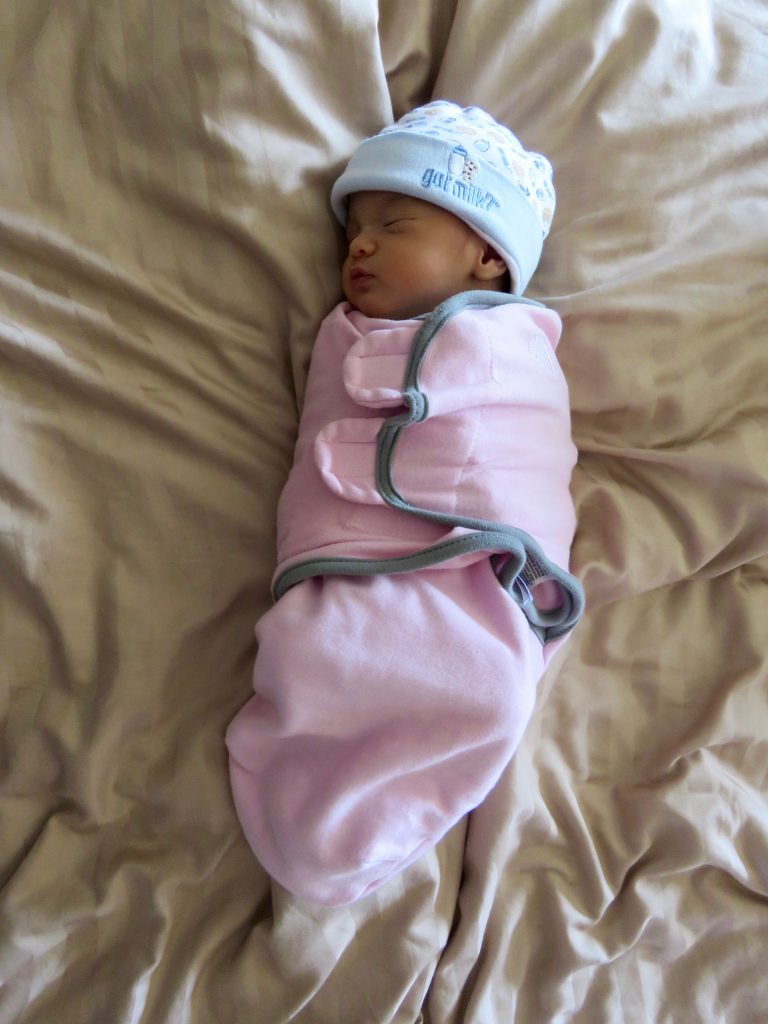 Incredible to think she was so tiny – Alessandra as a newborn.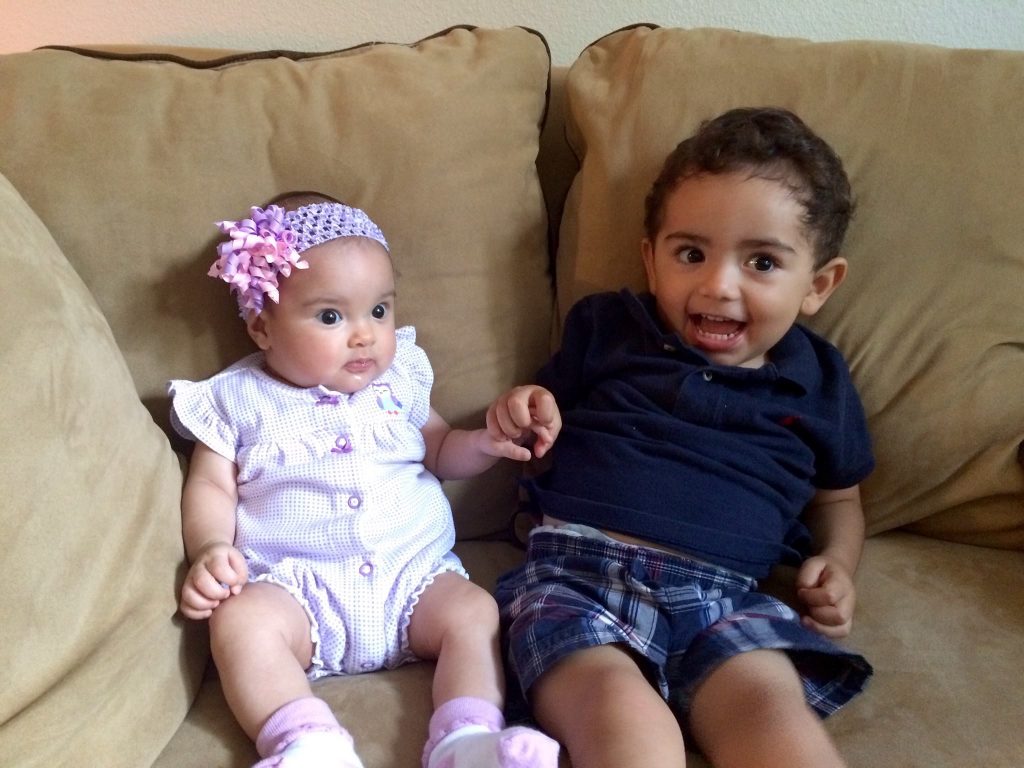 With one of her cousins. He is two years older than Alessandra & calls her his little sister.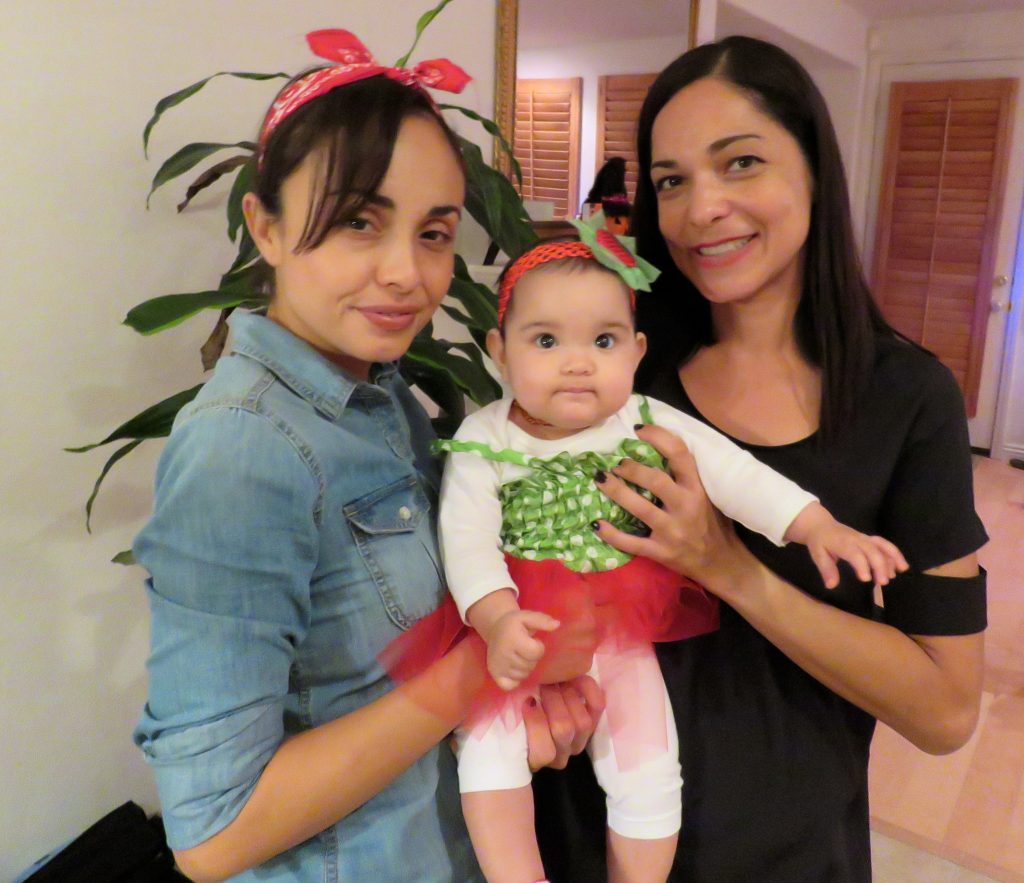 With my sister-in-law & sister on Halloween. My sister gifted Alessandra her first costume. 
Enjoying a baseball game.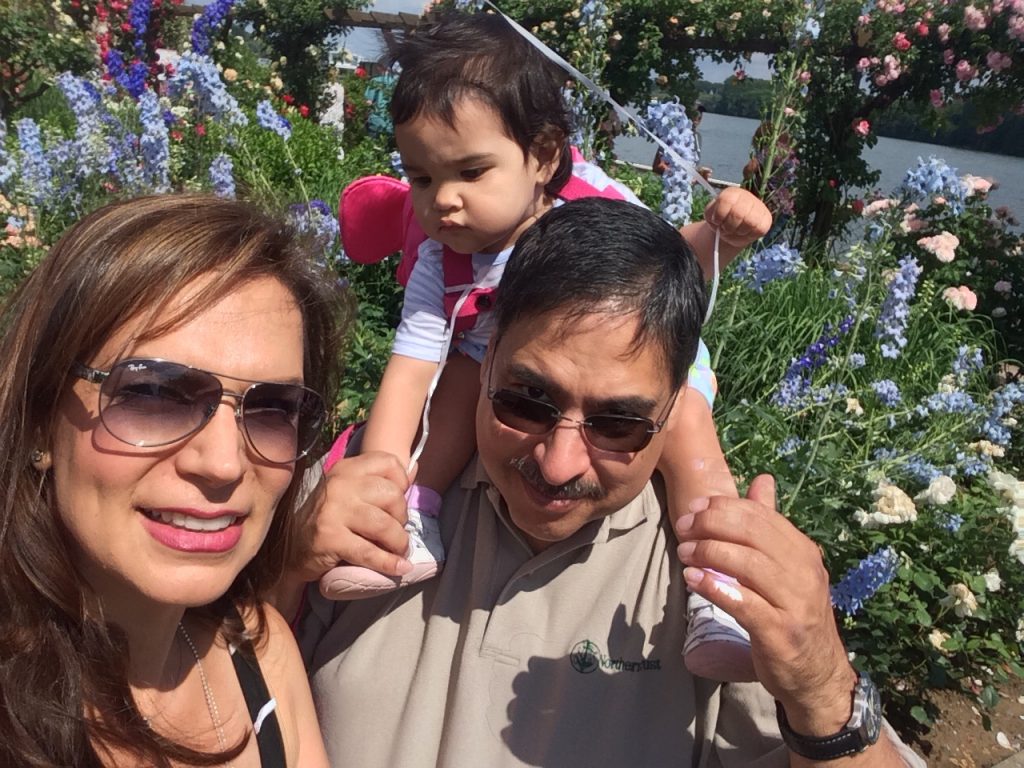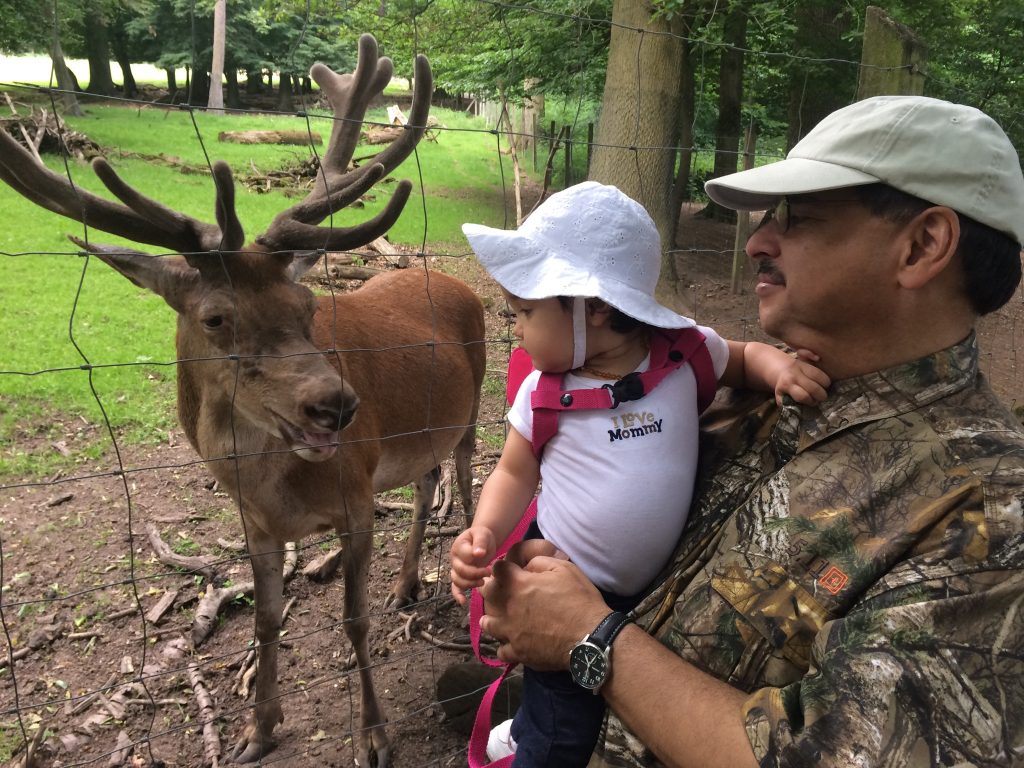 Alessandra & my husband during a trip to Germany.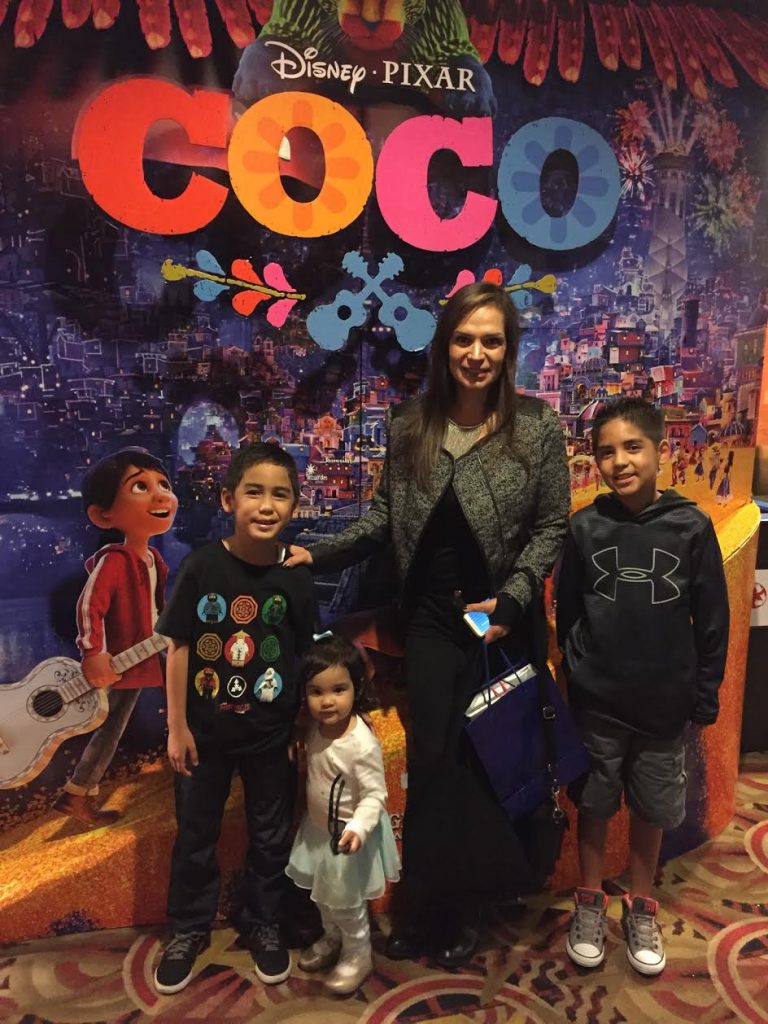 Enjoying time with her cousins! We went to the movie screening of Coco. This was Alessandra's first time at the movies. My sister was also with us, she took the picture.