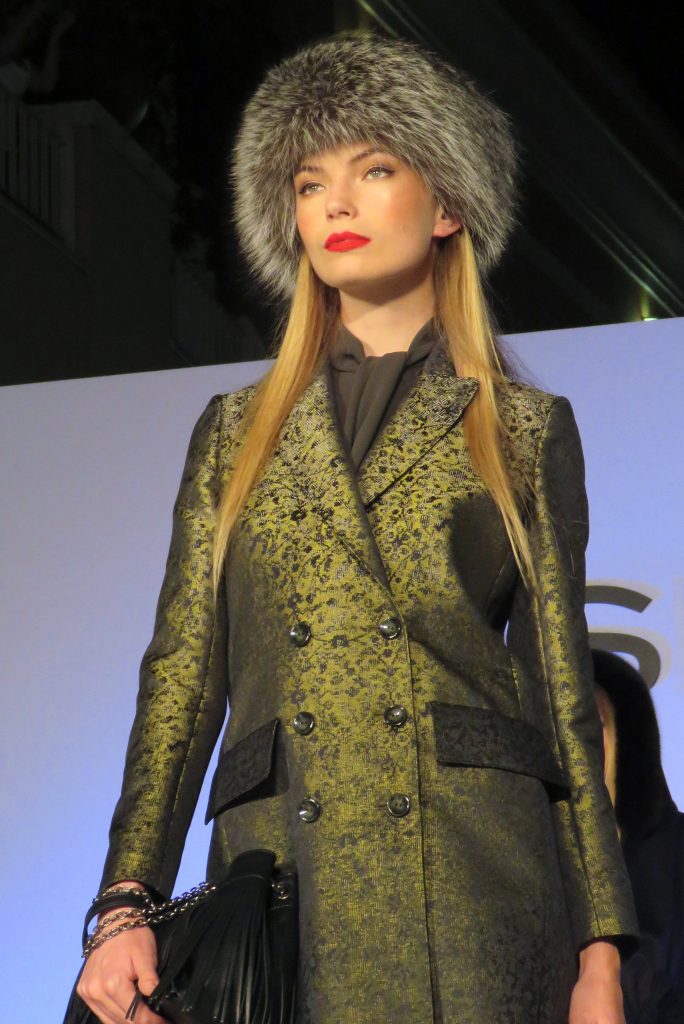 Every season there are new fashion trends. I enjoy attending runway shows because they are a magnificent way of seeing what is in fashion for the season. Runway shows at Fashion Valley, a Simon mall, are always top notch! Fashion Valley is one of my favorite shopping centers, so it was a delight to receive the invitation to attend their FA16 The Luxe Show! I have attended and hosted several of their runways shows in the past, so I was certain it would be an event worth attending, and it was! The evening started with an opening cocktail reception at the Prada Court, followed by the runway show, and we ended with a post-party hosted by Louis Vuitton. Every attendee received a gift card for an item of our choice from the #FoundAtSimon Gifting Suite set up a the post-party (see picture below). It was a nice touch (I selected a Chanel lipstick)!  My friend Pilar joined me for the event and we had a wonderful time!
Every season has its highlights, the fall shows in particular bring elegant tailored looks, with layered pieces, coats, hats, and boots! Lots of varieties of boots! This season it was nice to see a few tennis shoes on the runway, a comfortable fashion look which I have been enjoying (and my feet thank me for). One of my favorite looks was the bomber jacket! I purchased two this season and happened to wear one to this event.
The Luxe Show featured brands were Neiman Marcus, Nordstrom, Salvatore Ferragamo, Bloomingdale's, John Varatos, Gucci, Max Mara, Neiman Marcus, and Louis Vuitton. For more details on these retailers and the looks included in the pictures below, visit Fashion Valley.
Hope you are all enjoying this fall season! It may seem like fall is arriving late this year because our weather has been unexpectedly warm in San Diego, but finally this week we seem to be enjoying a coat and boot wearing chill in the air!
What is your favorite fashion trend this season?

Hugs,
Paola
PS: Look Book Live GQ & Glamour Fall Fashion Trends at Fashion Valley, and the black booties and blue suede shooties I will be wearing over and over this season!