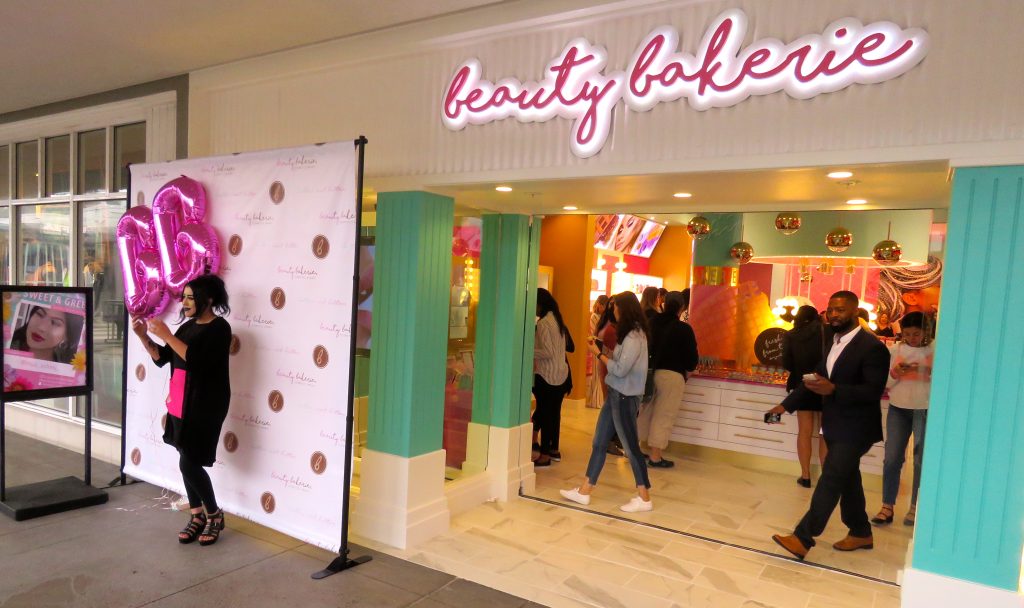 Now that I am a mom, I still wear lipstick, but if I am going to be working from home all day, I will likely only wear chap stick. If I go out or we have company coming over, I will wear lipstick, but don't bother to re-apply it often because I don't like leaving lipstick marks on my baby every time I give her kisses. I've also noticed my lipstick may get on her clothes when she hugs me or we are playing. So, I wear lipstick less often now. That is, until I discovered Beauty Bakerie's long-wearing Lip Whip lipstick. I have tried long-wearing lipsticks in the past and they would end up over drying my lips or look creased on my lips after a while. So, I was a bit skeptical when I tried the Lip Whip. I applied it while at the Grand Opening of Beauty Bakerie's new store in San Diego and it lasted all day, even after I ate twice, had several beverages, and filled my baby with hugs and kisses.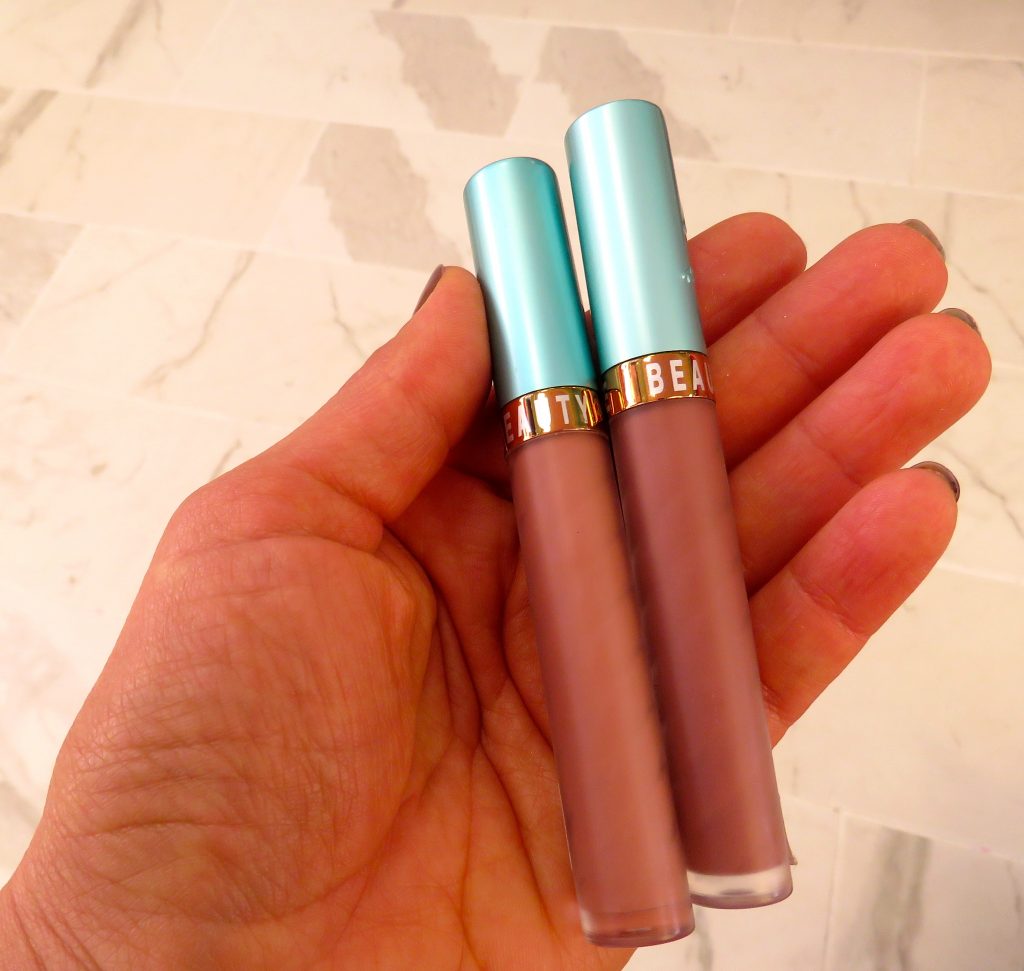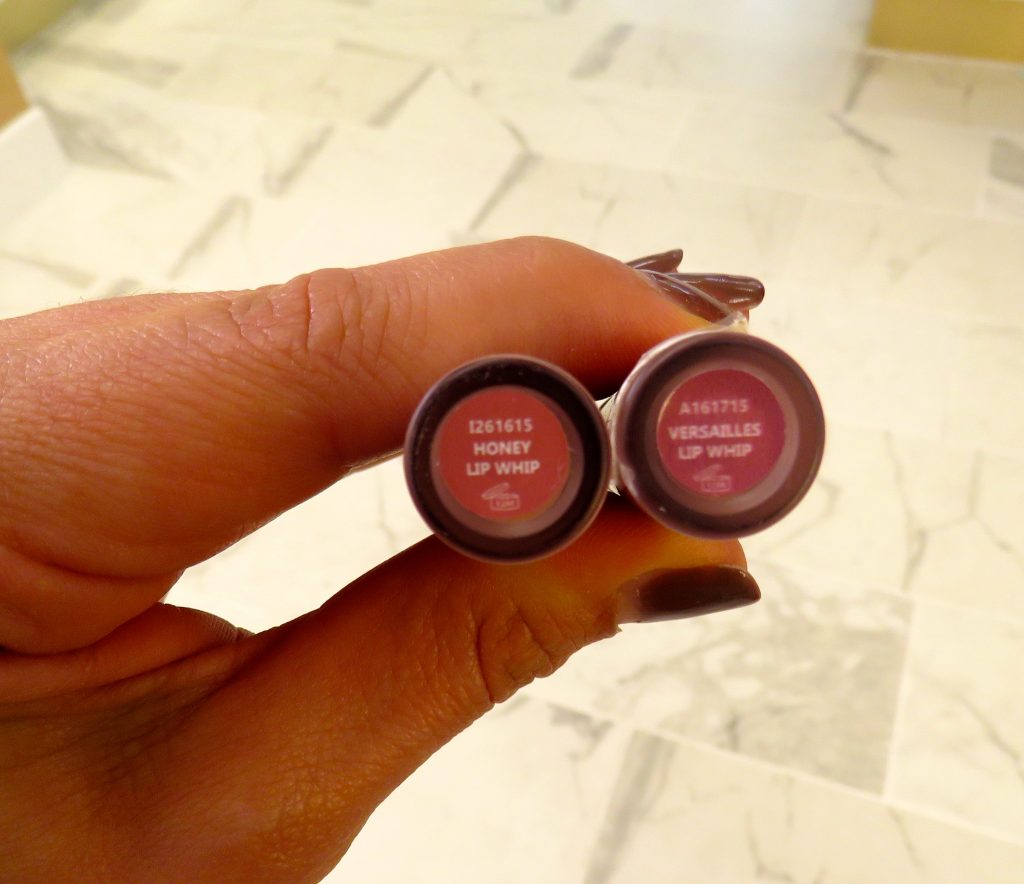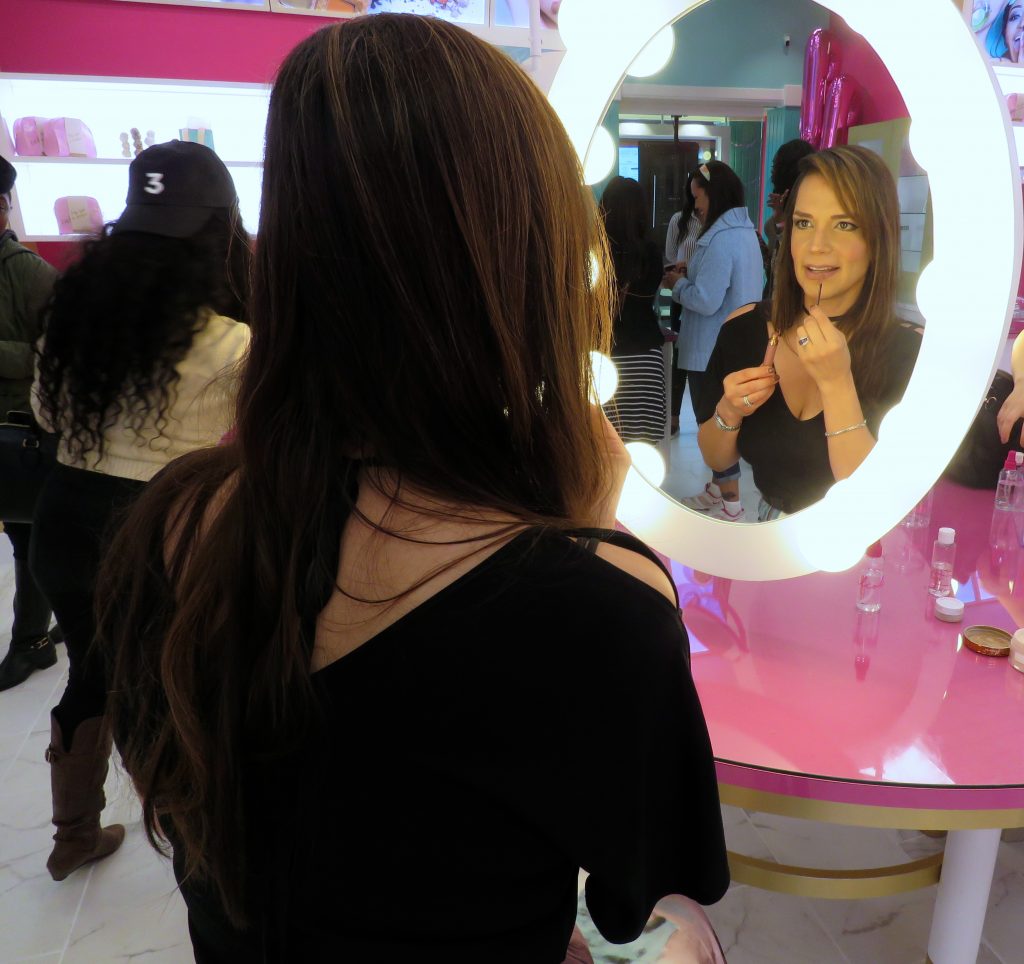 I am a fan of make-up and was excited to attend the Grand Opening of Beauty Bakerie at the Westfield Mission Valley mall in San Diego. It was a special event for influencers, bloggers, and media. Thank you to my friend Samya for the invitation! I had a wonderful time! The store is beautiful and inviting! You feel like you are in a bakerie or ice-cream shop, yet surrounded by make-up. I liked the lay-out of the store too, with well-lit mirrors in the middle and not over cluttered with products. Sometimes, at other make-up and beauty stores, I get overwhelmed with the options and so many counters. The store has space to walk around, look at the items, and try the samples on before making your final purchase decision.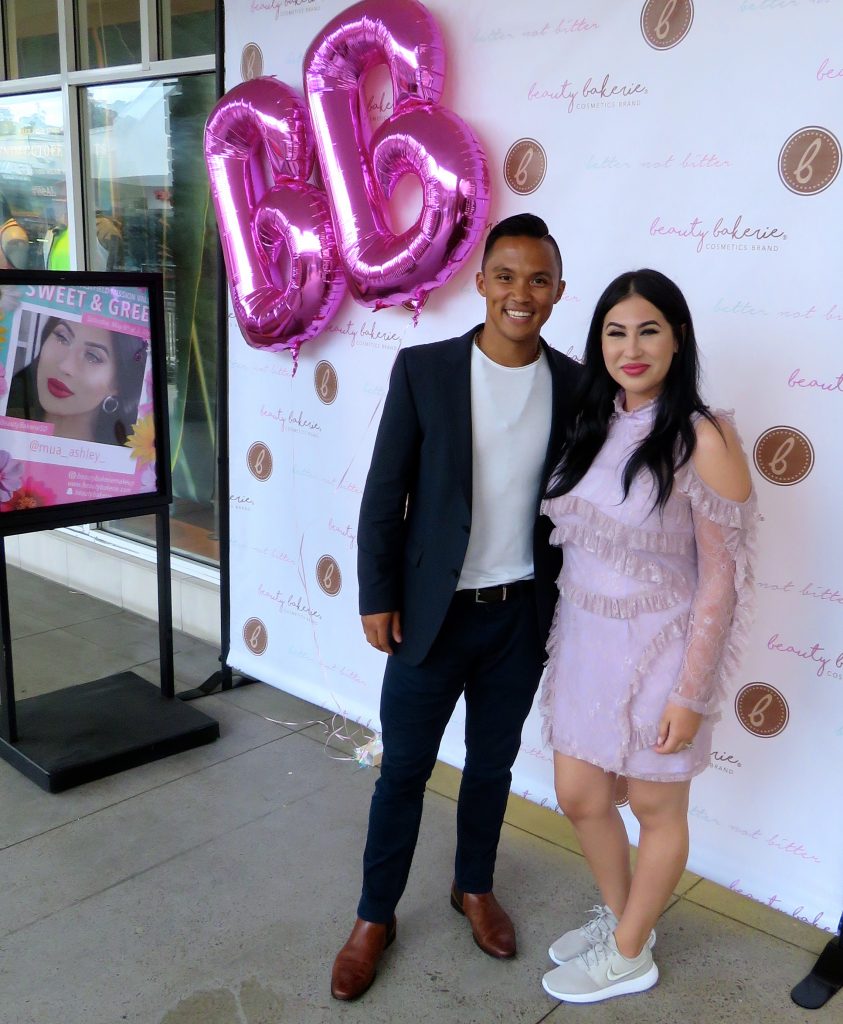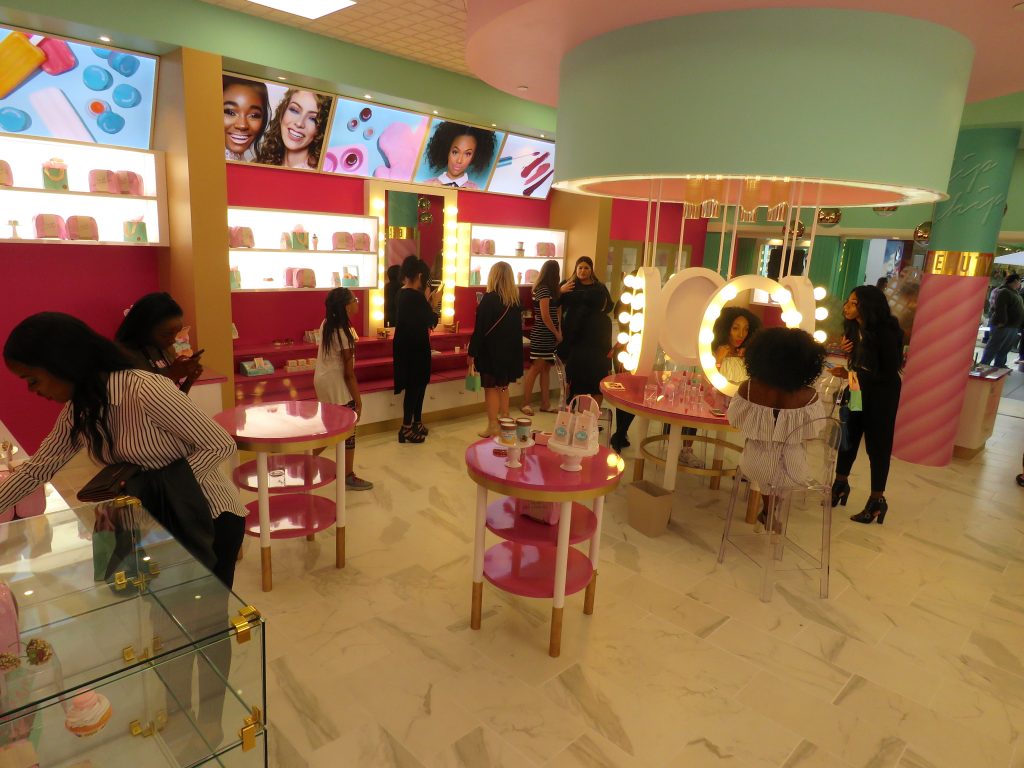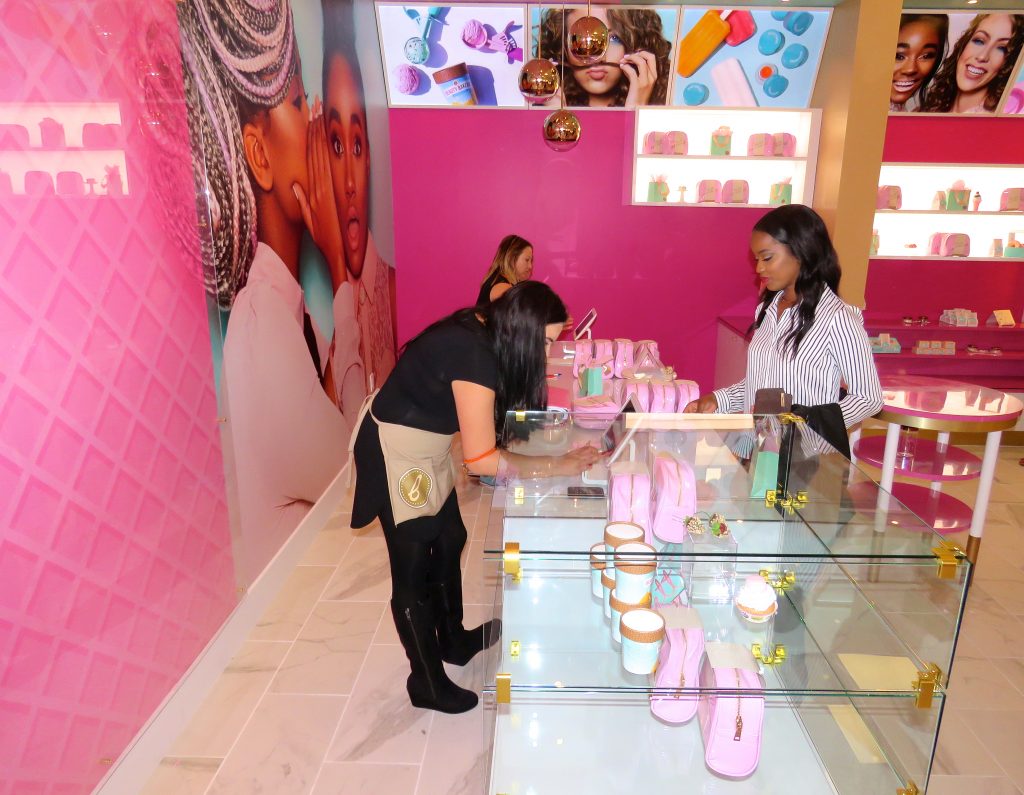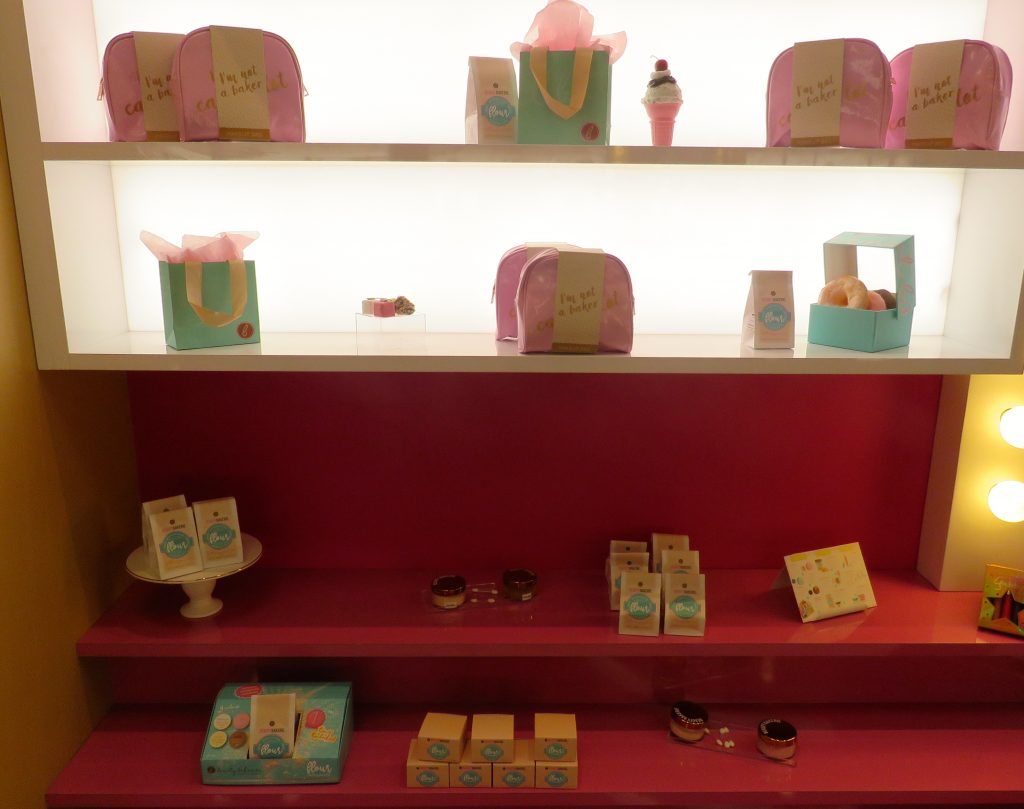 The founder of Beauty Bakerie, Cashmere, was at the event and I had the opportunity to meet her. She was down to earth, friendly, and charming! Plus, she is gorgeous! We discussed her products and how, as a mom, blogger, and event host, I really liked the idea of a long-wearing lipstick. As a mom, for the reasons previously stated, as a blogger and event host because I attend or emcee several events and it is convenient to know my lipstick is always perfect! Simply as a woman, the fact that I can apply my lipstick once in the morning and it will last all day is wonderful!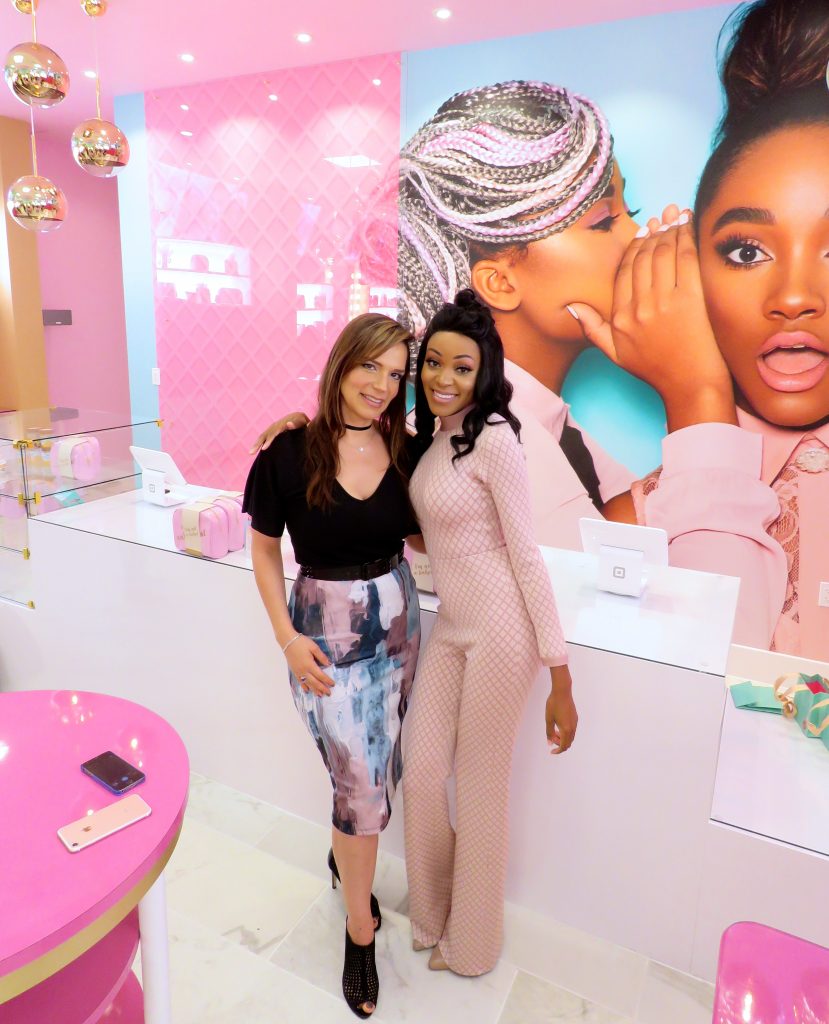 When I arrived at the event, I was wearing a nude, light pink lipstick. At the event, tested the Lip Whip and looked for a similar shade to match my make-up tones. I applied Versailles. It comes in what looks like a lip gloss tube with an applicator, it applies wet, then dries to a matte finish. It is water-resistant and smudge proof. It did feel a bit dry when it sets, yet it did not over dry my lips or look cracked. It's amazing! After the event, I ate a granola bar and drank some iced tea from a bottle. Drinking from a bottle usually always takes off some of my regular lipstick which stays on the rim, but not this time. Afterwards, I went shopping with my niece and we ate lunch. When I arrived at home, I had some hot tea and the lipstick did not leave a mark on my mug. Another plus! I had missed seeing my baby during the day, so I filled her with kisses and tickles when I got home. None of the Lip Whip got on her skin or clothes! I took a picture with Alessandra that evening and my lipstick still looked perfect! At night, I did my regular make-up removal routine, but Lip Whip did not come off, so I used an oil based make-up remover to take it off and it worked. I applied Vaseline, which I do every night before I go to sleep, and my lips felt as moisturized as they regularly do in the mornings.
At the event, guests were given a gift bag which included a Lip Whip and Sprinkles Glitter. The Lip Whip in my gift bag is a Merlot Life tone. I have worn my Lip Whip several times and love it! The Merlot Life tone is a bit brighter than what I would usually wear on a daily basis, but it brightens up my face in a second! It is great because I can wear less eye make-up and look refreshed! One of the first times I wore it was for my nieces school ceremony and afterwards we had dinner. When she saw me drink a glass of water and commented on how my lipstick did not leave a mark on the glass. I told her it was the long-wearing Lip Whip from Beauty Bakerie.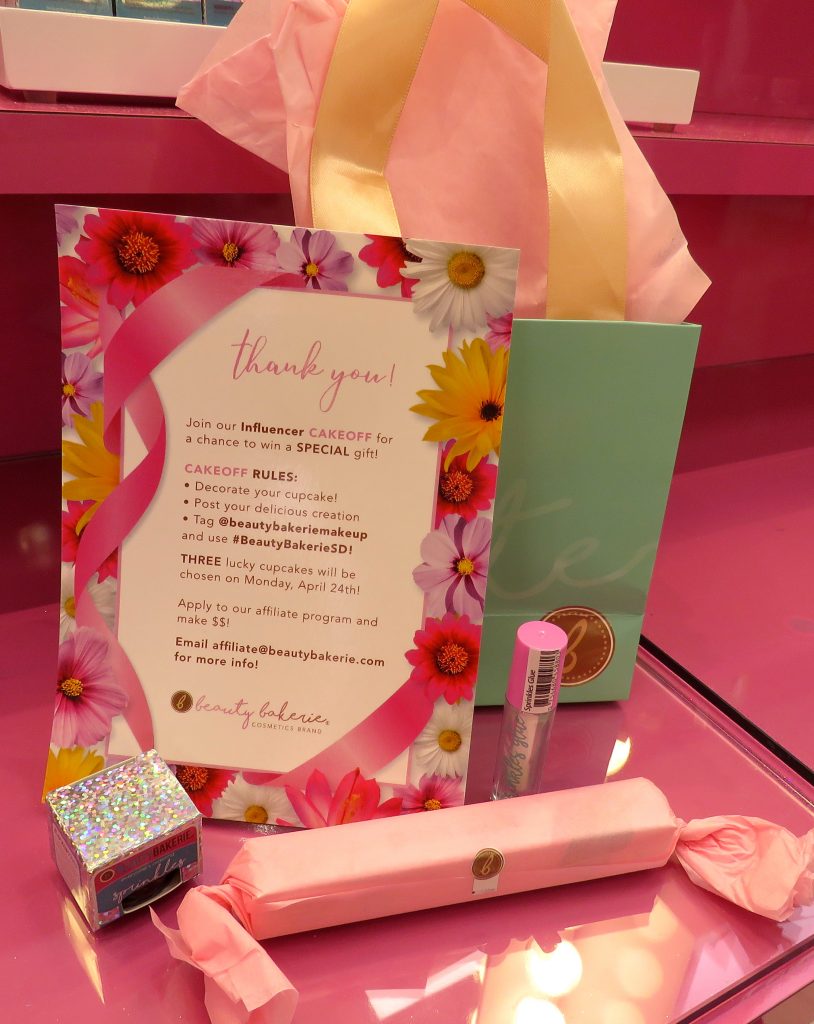 I liked the Versailles tone and it is a color I would wear daily for a natural look or when applying bolder eye shadow, so I may go get one. I have not tried the Sprinkles Glitter eye shadow, but am looking forward to wearing it soon. For more details on Beauty Bakerie's Lip Whip and other products, you may visit beautybakerie.com or their Instagram page @beautybakeriemakeup.
Again, thank you to Samya for inviting me and introducing me to this brand of beauty products, and to Beauty Bakerie for having me! Congratulations to Cashmere and her team, best wishes for much success!
Do you use long-wearing lipstick? Which brand is your favorite?

Hugs,
Paola
PS – This is not a paid endorsement or sponsored post. I simply like to share with you products which I like and think are good quality.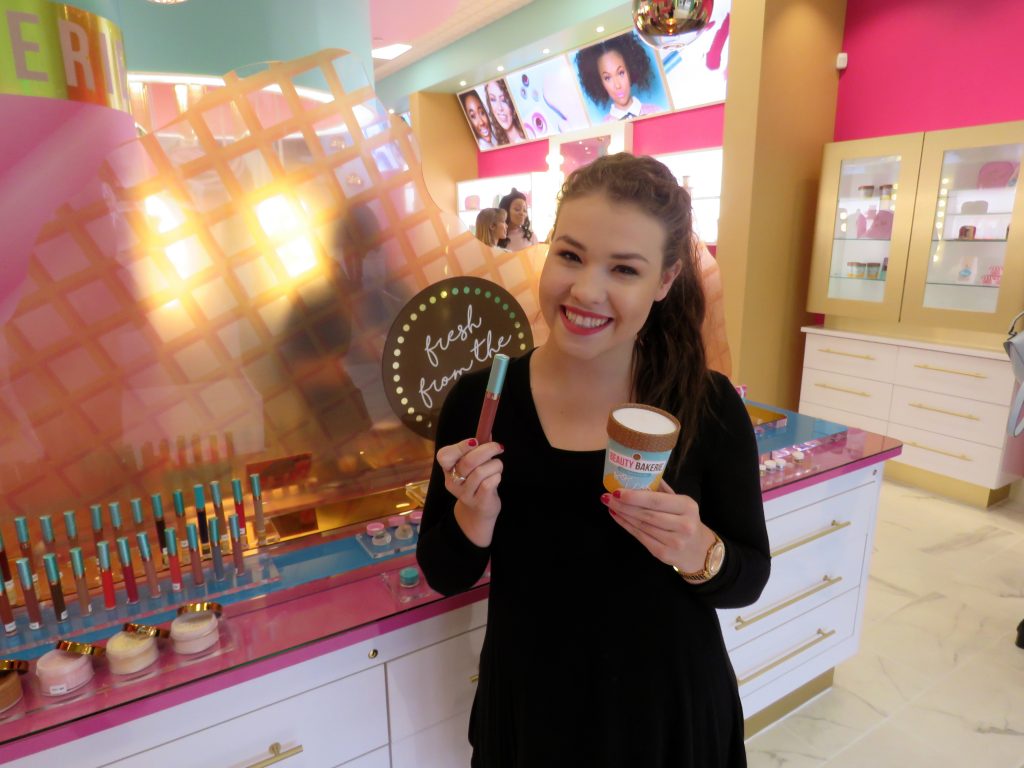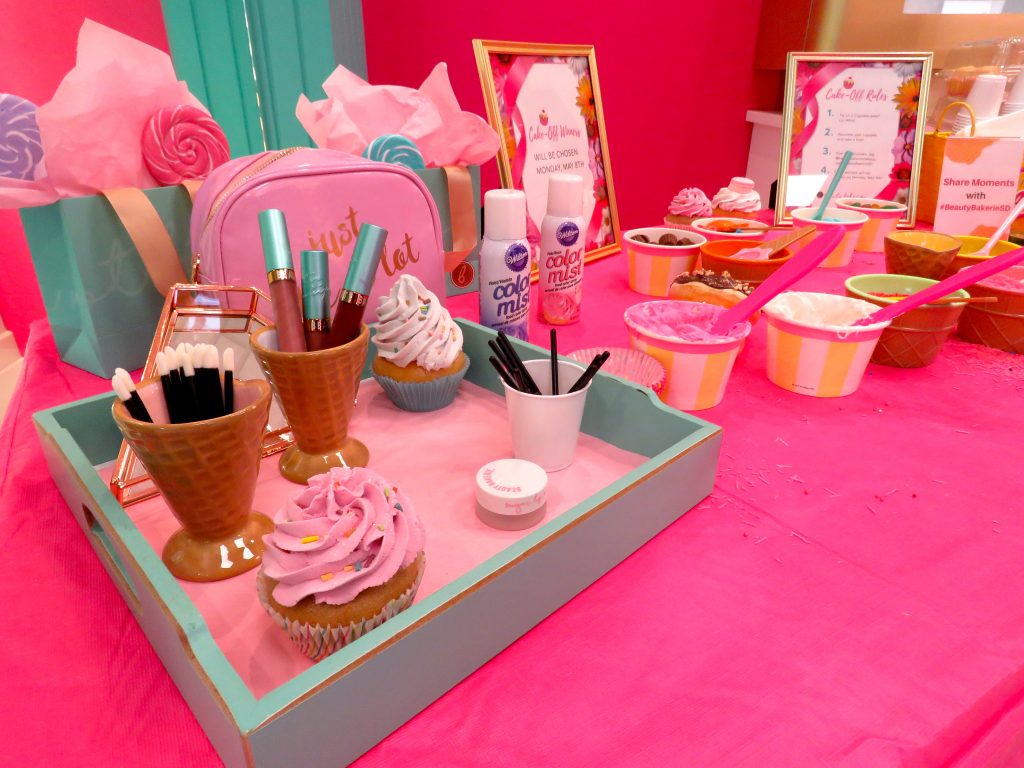 One of the fun activities held during the Grand Opening was for guests to try on the Lip Whip lipstick and then eat a cupcake or drink some lemonade. Guests could see that Lip Whip is long-wearing and does not smudge, even after eating or drinking something. It was a clever idea and good way to get guests to try the product and see the results.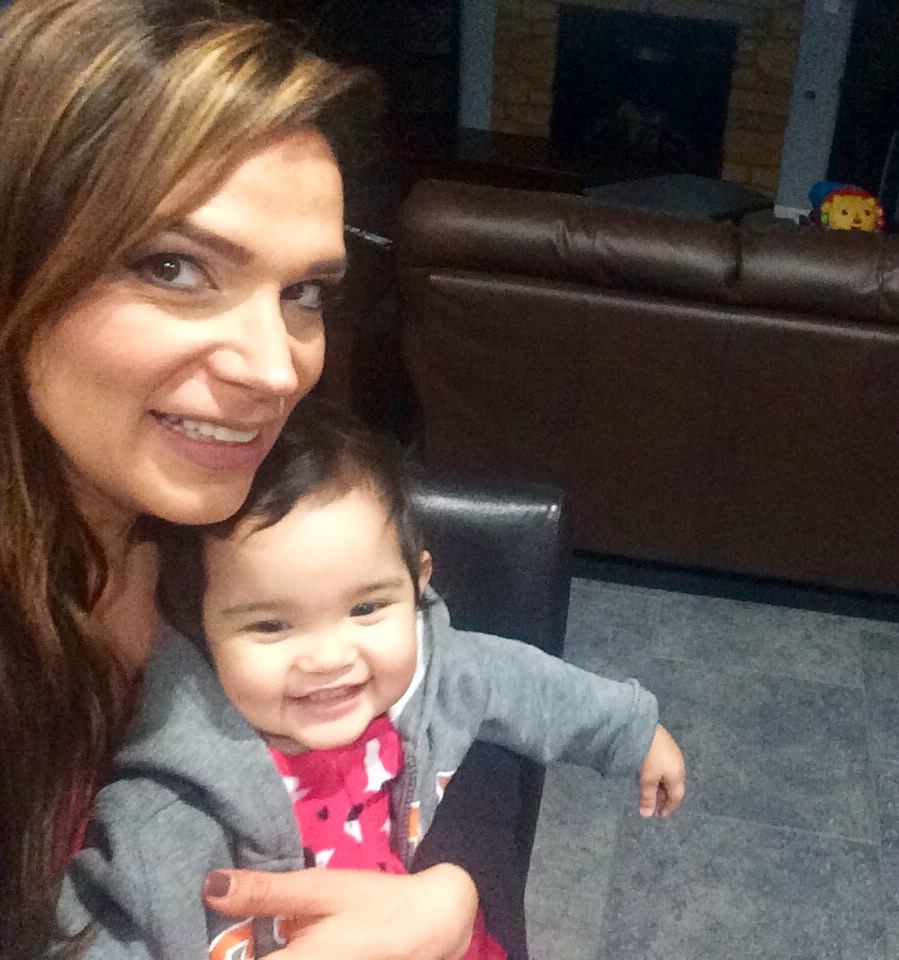 Arrived at home several hours after the event and the Lip Whip was still looking good!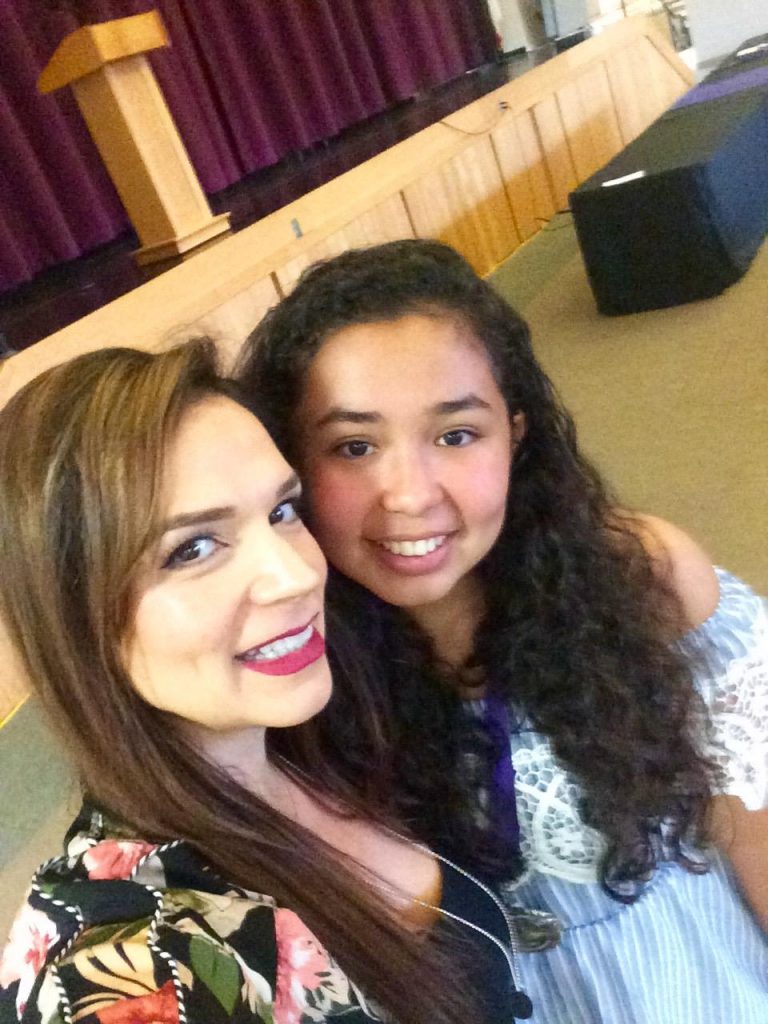 Wearing Lip Whip in Merlot Life tone, this is the lipstick which was in the gift bag guests received at the Grand Opening even at Beauty Bakerie.