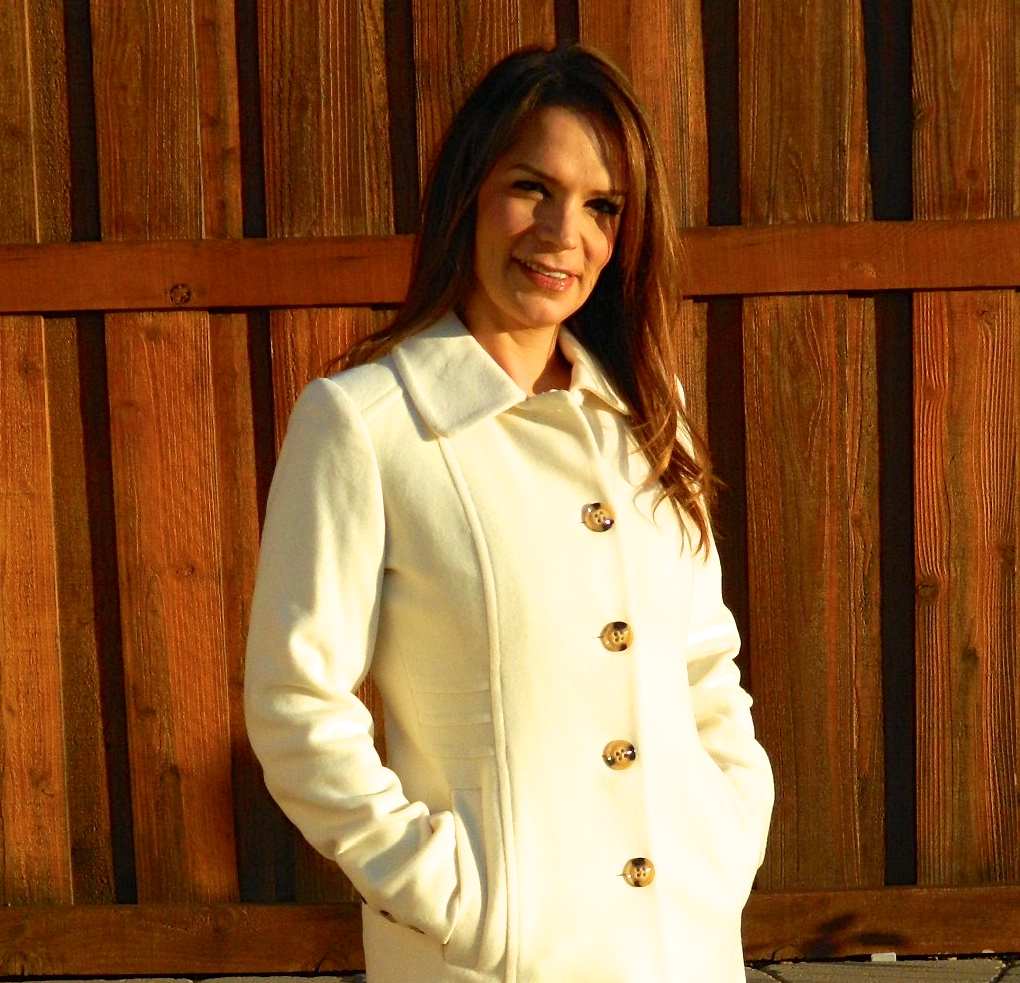 In a previous post I talked about the best time to purchase winter coats. Well, one of the coats I purchased at Macy's, on sale, was this beautiful, ivory color wool-cashmere blend coat. I tend to be very practical about my purchases. In my mind, a white or ivory colored winter coat is not a practical purchase because it can easily get dirty. Since not all stains come out, this can limit the life of the jacket and as you probably know by now, I am all about good purchases. Winter coats are items I consider investment pieces. They can last years! My grandmother has a beautiful, long, ivory cashmere coat and every winter she wears it, she's had it for years! I had wanted an ivory winter coat for a while, but every time I saw them at the stores, the practical side of my mind would turn on and I would end up purchasing a coat in another color or not at all. My coat closet is getting quite full, so I have to be more selective about the coats I purchase. I am trying to simplify my life and that includes not over packing my closets. Due to my career, I have a variety of clothes and four closets: 1- everyday wear walk-in closet [in my bedroom], 2- evening gown closet [in the guest room], coat closet [downstairs hallway], dresses and suits closet [in my office]). Yes, I have lots of clothes and love every piece I own. I no longer buy clothes I don't love, that is the criteria.
Well, when I saw this coat and I realized it fulfilled everything on my check off list, I threw practicality out the window and purchased the coat! The items on my check off list were: single-breasted, lined, button closures, pockets, slit at back, A-line silhouette, and most importantly, it fit like a glove. It fit my waist to hip ratio just right! That is not easy to find, I have a hard time with coats, dresses, and skirts because sometimes they will fit my waist and be too tight on the hips, or just right on the hips and too loose on the waist. If I find an item that feels comfortable and fits just right, I buy it! The style is timeless, so I can wear it for a long time. Plus, it was on sale and cashmere, what a treat! It was a good deal for a wool-cashmere coat, I've seen them for double the price, and Anne Klein is a good brand that makes quality coats. I have a few other Anne Klein coats and they are durable, made of good quality materials, with good detailing. Truth be told, I would have paid full price for the coat, luckily it was on sale! As I said on my previous post regarding Best Time to Purchase Winter Coats, if you find a coat you just love and it fits well, buy it right then and there, if you wait for it to be on sale, you may not find your size later on.
Even though it is May, it has been cold and raining this week. It was the perfect opportunity to wear this coat! This is another plus of light-colored coats, you can wear them year-round, not only in the winter! It was nice to wear this warm & soft coat!
As I was writing this post, I checked to see if Macy's still carries it, since I purchased it about two months ago, and they do, it is available on-line (shipping is free). And, I found out they also have it in other colors, at the store I only saw it in ivory. My size is no longer available on-line in ivory. Today, I saw another Anne Klein coat in a very similar style in camel color on the Macy's site and tried to purchase it, but they do not have my size in stock. This further supports my theory, when you see a coat you love, buy it right there and then! You will enjoy the purchase for years to come! There is also another site, Find Similar, that carries Anne Klein coats at reduced prices. I have not purchased items from this site, but may look for the camel color coat. As a sizing tip, the style I purchased tends to run large. I am a size 4 and bought the coat in size 2. But, I don't usually wear big, bulky sweaters, the coat fit me well with a long sleeve thin sweater underneath. I can also layer it with a cardigan underneath and it'll fit comfortably.
Are you a practical shopper like me? Do you own an ivory winter coat? Are you careful when you wear it, to avoid getting it dirty?

Hugs,
Paola
PS – For days that aren't as cold as today, here's a post regarding layering light cardigans, ideal outfit for chilly days. If you missed the post regarding Best Time To Purchase Winter Coats, here's the link.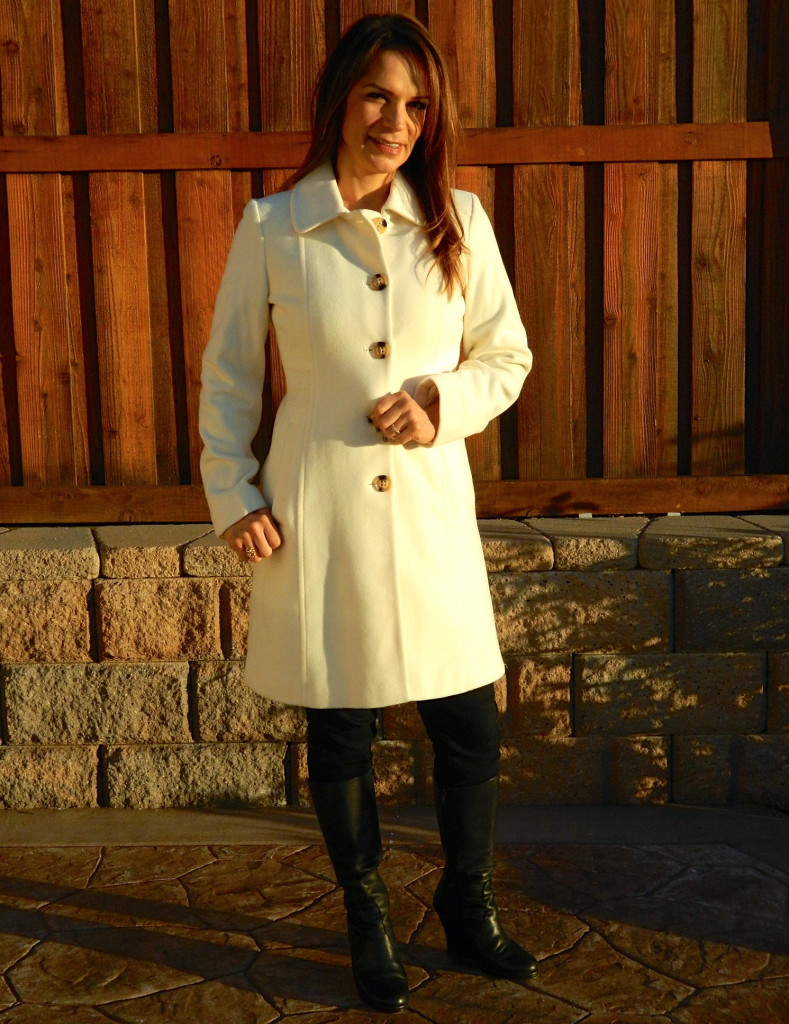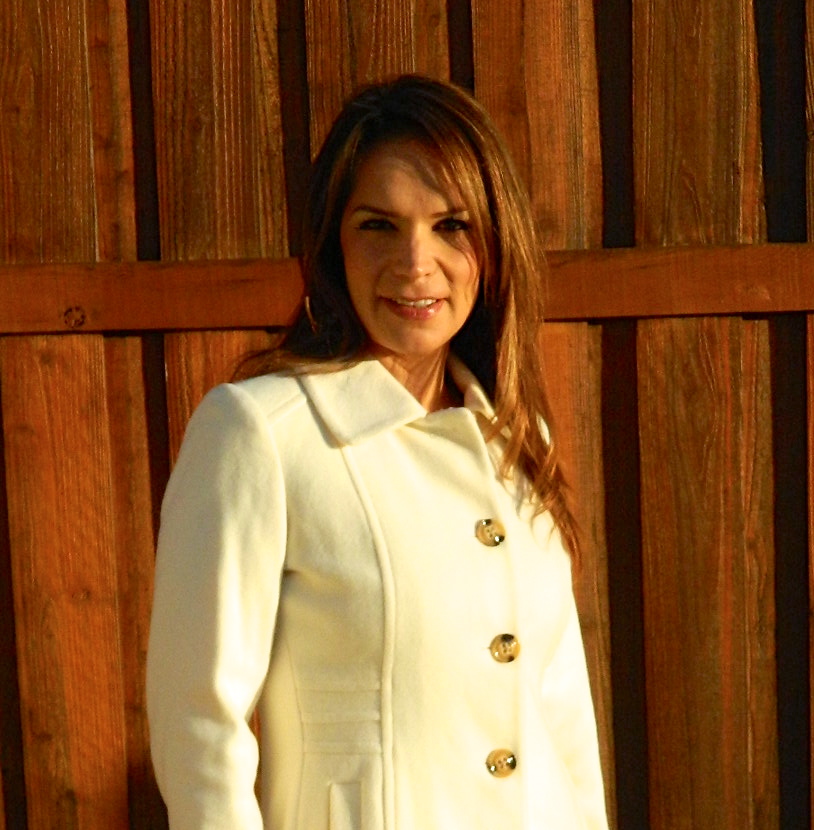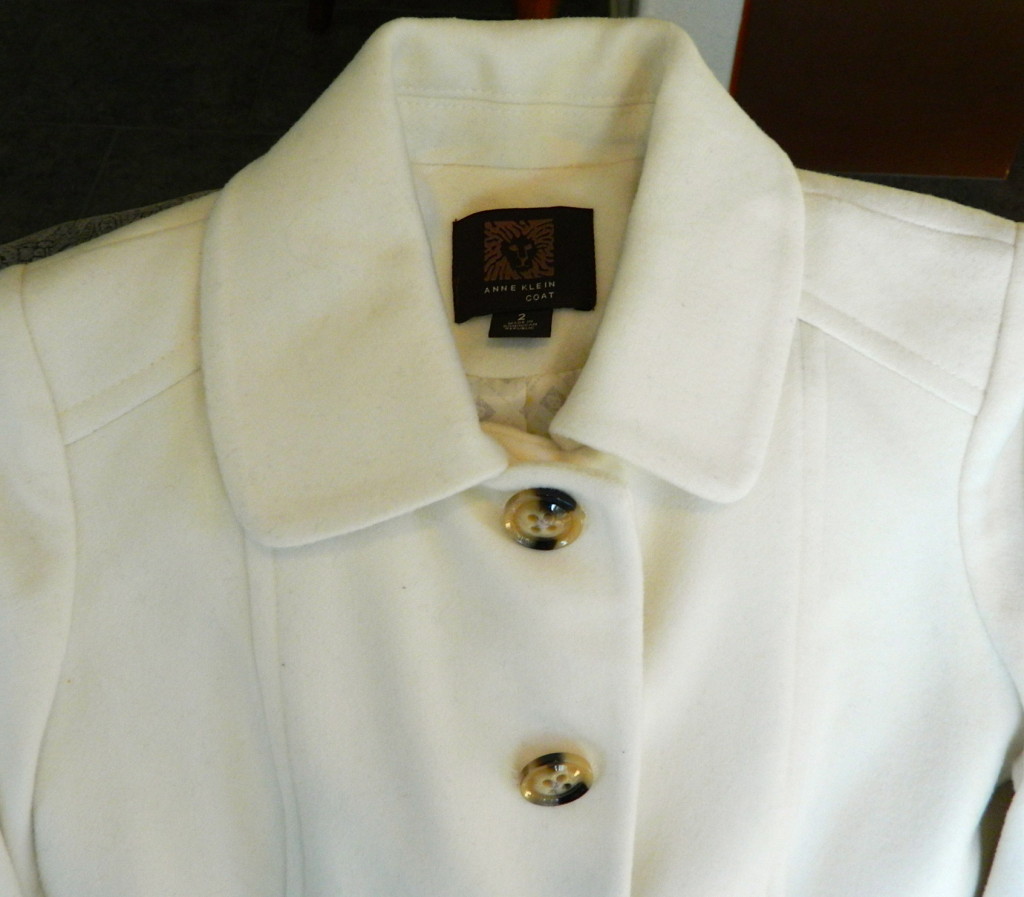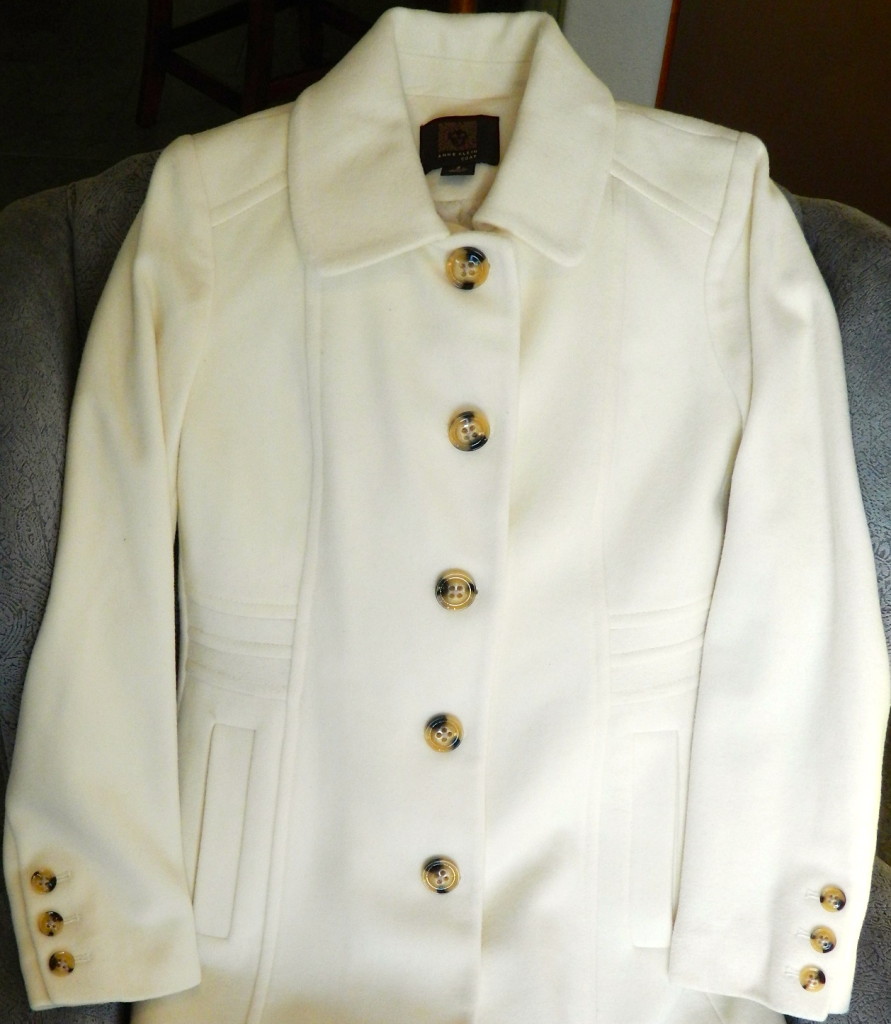 I like the detail in the buttons, how they contrast the coat, and how it is fitted at the waist, just perfect for my body type!