We all have a "little black dress" in our closet. Or, we have multiple "little black dresses." They are versatile and easy to wear, but this year, why not add some color to your holiday party dresses? The holidays are coming up and that means parties! So, with the upcoming holidays and because I am constantly attending events, I knew I'd be needing a few new dresses. At a recent visit to Ross, I was pleasantly surprised with the nice & trendy items I found, and with the low prices! It takes time to shop at Ross, particularly if you are looking for a good deal, but it is worth it! I found this stylish "little blue dress." I didn't have a specific event in mind, but I knew it would come in handy. And, it has! I have worn it twice already and am certain I will wear it a few more times this holiday season and in the coming years! It is a classic v-neck, fitted cut, and knee-high length, which won't go out of style soon. I like that I can match it with either gold or silver accessories. It can also be worn with multiple colors, I am thinking red shoes or a red cardigan….yellow, white, or even black, and can be dressed up or down. I can use it during the winter season with black tights and a cardigan sweater. I can turn it into work attire by adding a business jacket, plus it is perfect for a TV shoot, and is a good cocktail dress!
I wore it to a wedding in Miami last week. It was an outdoor wedding, so I brought a silk pashmina, which I wore in the evening when the temperature got cooler. In mid-October, I wore it to Mana's Latina Success Conference where I was a moderator and went on stage to receive a recognition.
The dress is a royal blue color and brings light to my face! I feel comfortable in the dress, which nowadays is the most important thing for me. It is nice to add color to my option of dresses. Black is nice and we all have a little black dress….so, next time, get a blue dress, or a red, green, or yellow dress, and add color to your next party attire!
Do you have a blue cocktail dress? Do you prefer a blue or a red dress? How many little black dresses do you have?
Hugs,
Paola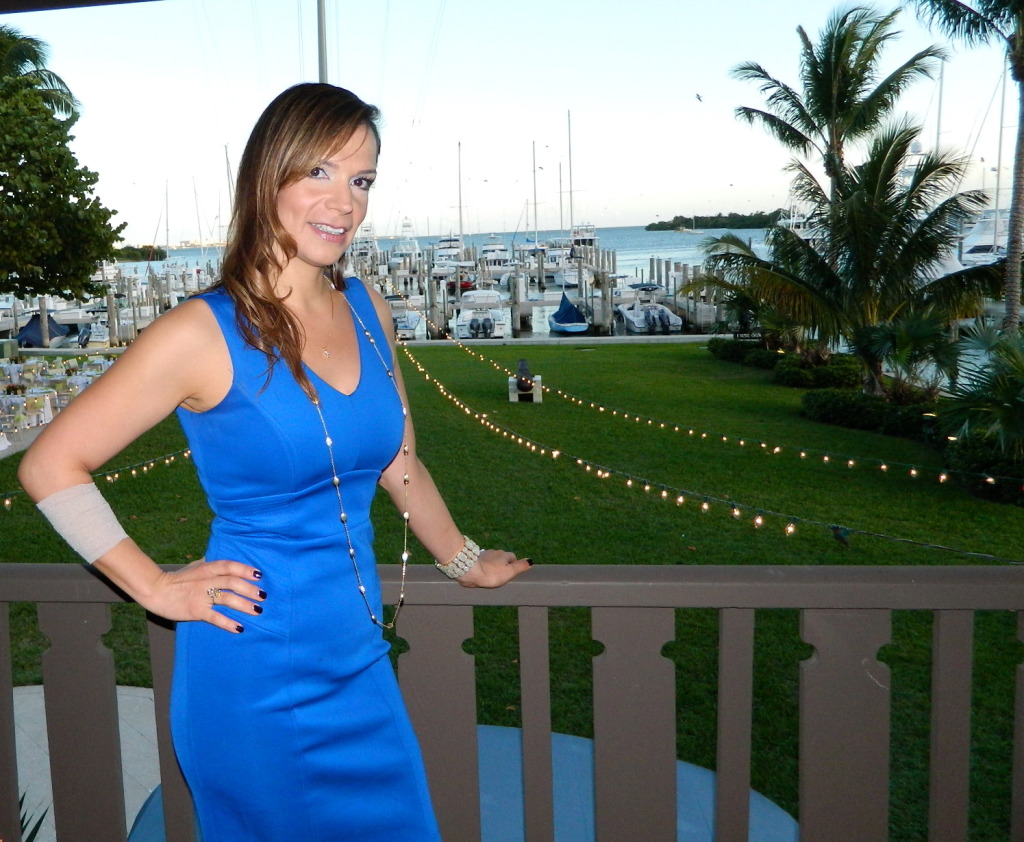 At the wedding in Miami. Don't mind the bandage on my arm, I was in a car accident recently and this was the most discreet bandage I could find that still protected my abrasion.

We attempted to cover my right forearm in the pictures, then I gave up and figured the pictures are about the dress and overall attire, not my arm.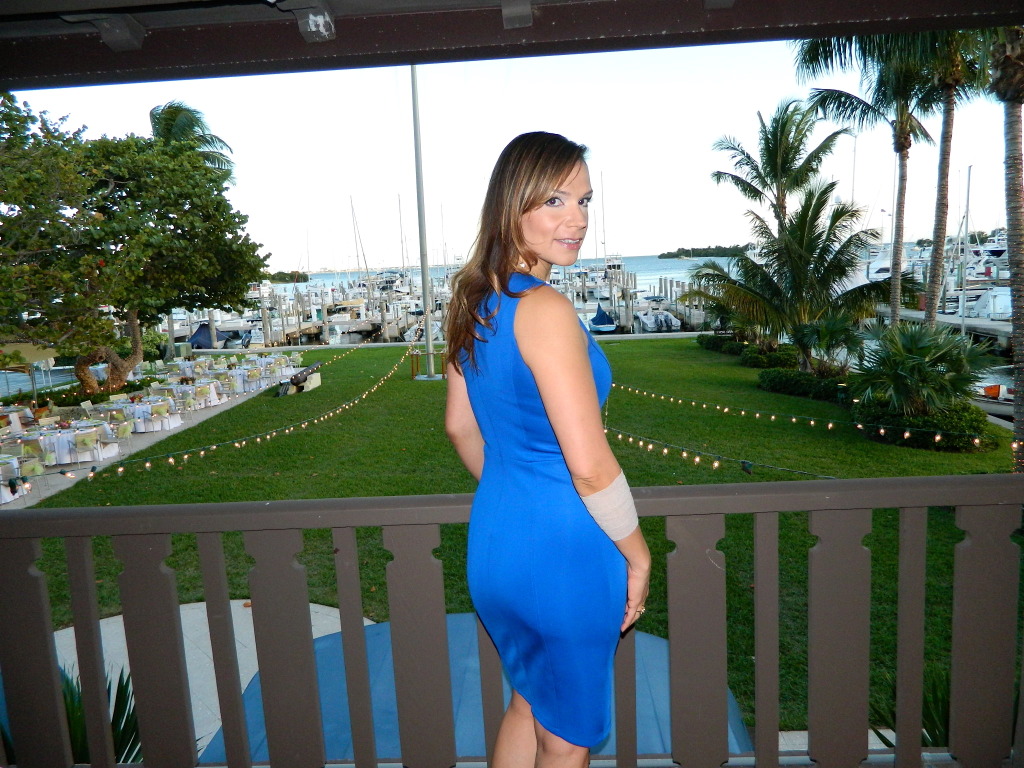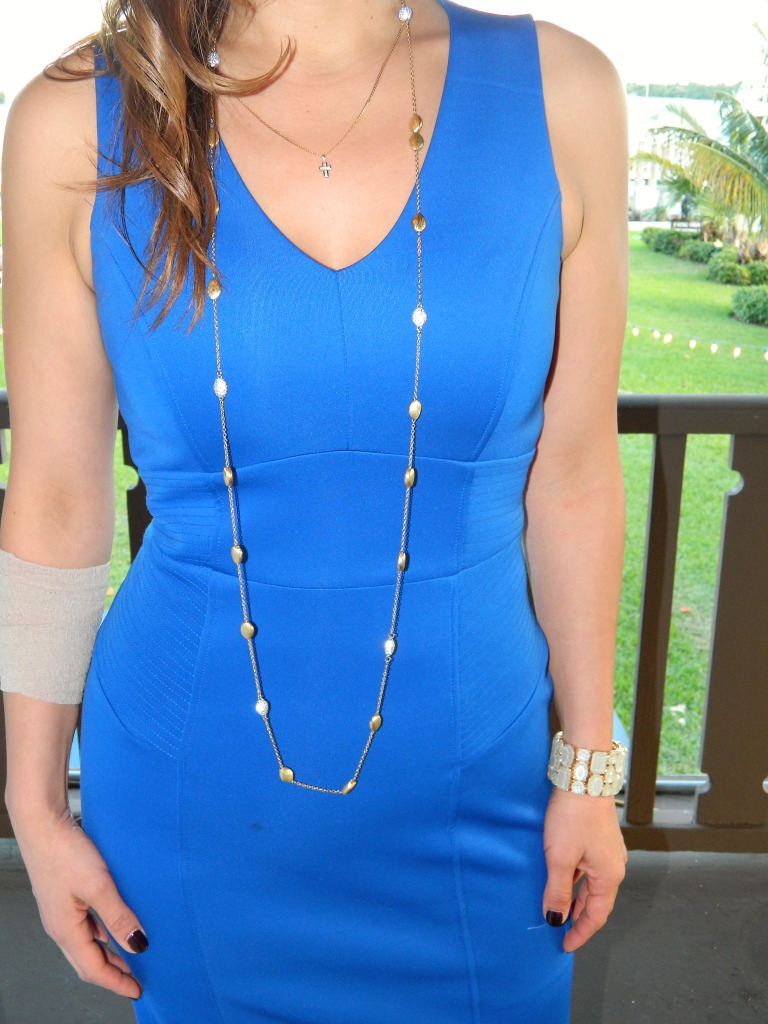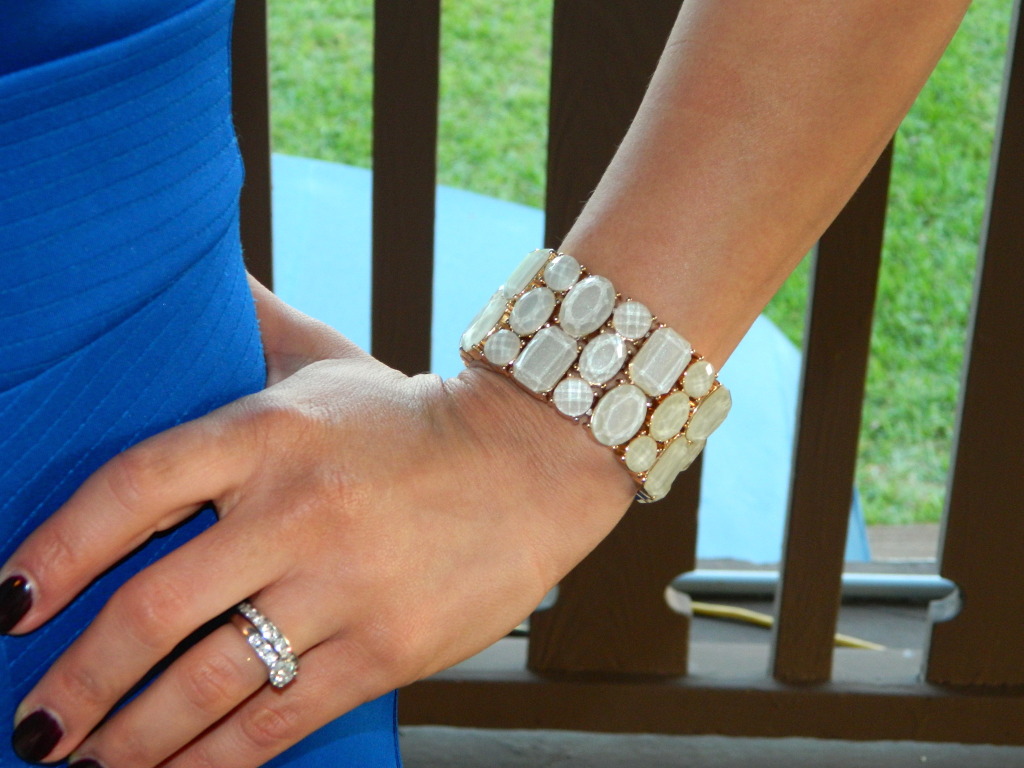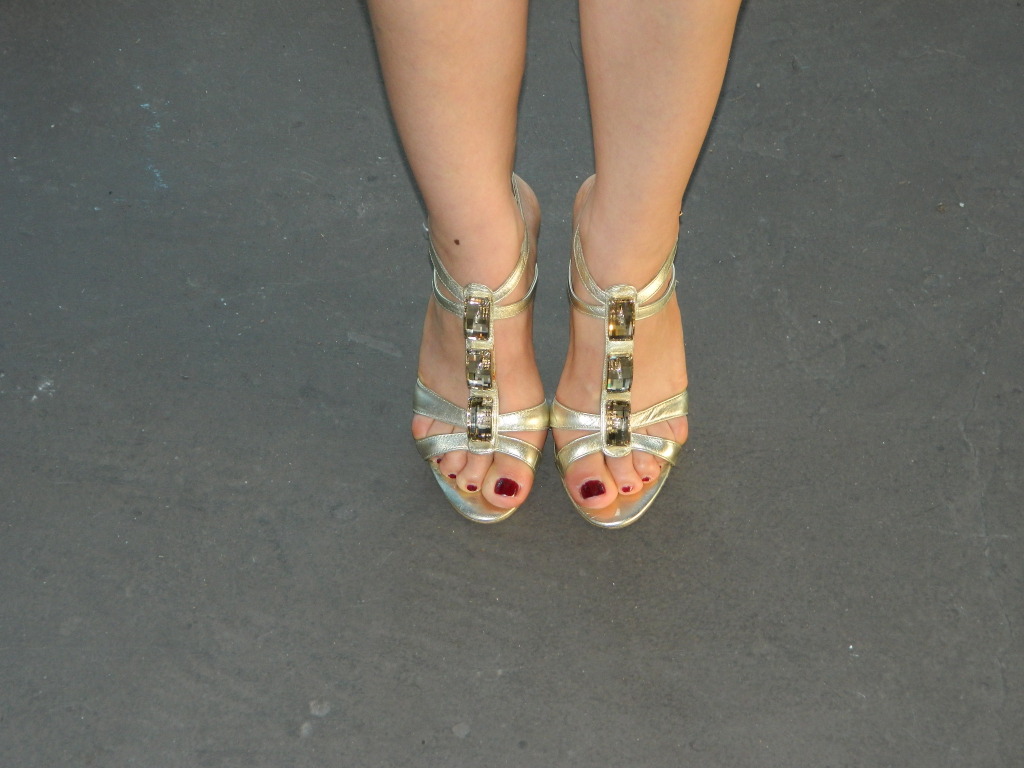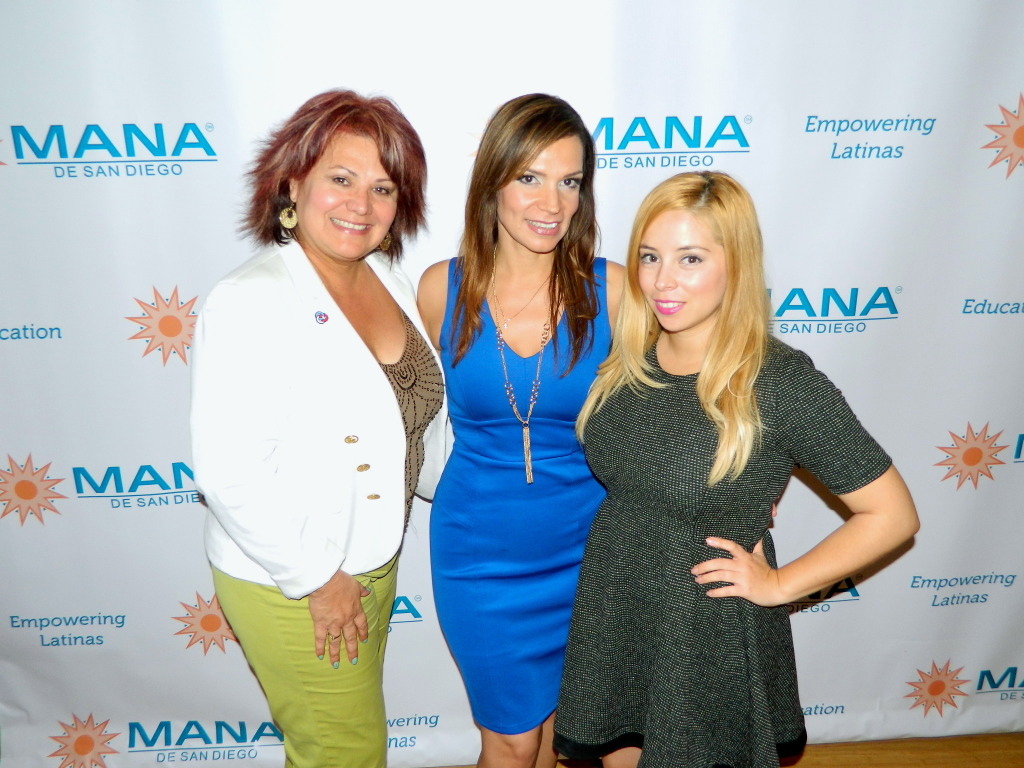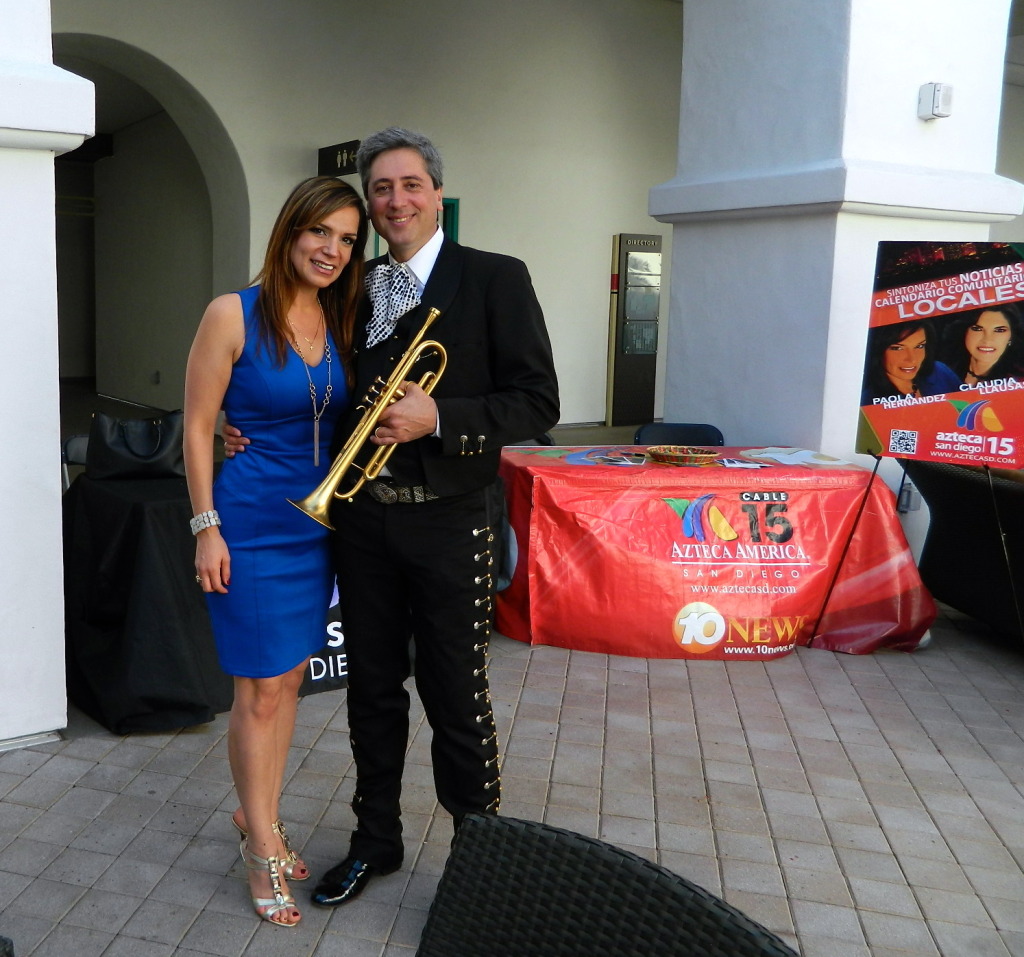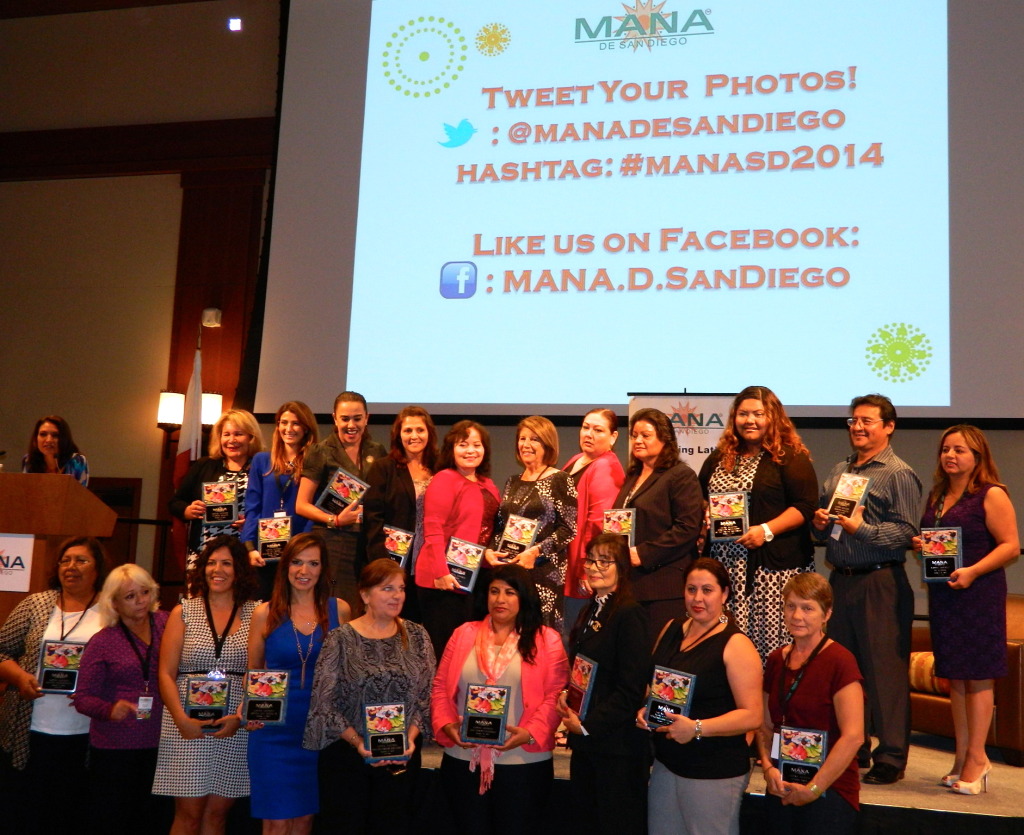 At Mana's Latina Success Conference.
Dress: Spense (purchased at Ross); Shoes: INC; Necklace: Swarovski (wedding, gift from my friend Lola), Forever21 (Mana Conference); Earrings: Nadri (Nordstrom, gift from my friend Lizeth); Bracelet: Forever21