(After a recent workout at the gym, starting to see some results)
My body has not bounced back completely from pregnancy. It's been a year since I had Alessandra. I honestly did not think it would be this hard to get back into shape. During my pregnancy, I exercised lightly and walked for the entire forty weeks. I was also careful with my diet, particularly the last six months, and only gained twenty-five pounds total. This is the minimum average weight gain recommended for a healthy pregnancy. If you follow my blog, you know I have struggled with weight during my adult life. Being thin does not come easy to me. I have to work at it. I have to eat healthy. I have to use will-power to say no to treats. I have to exercise.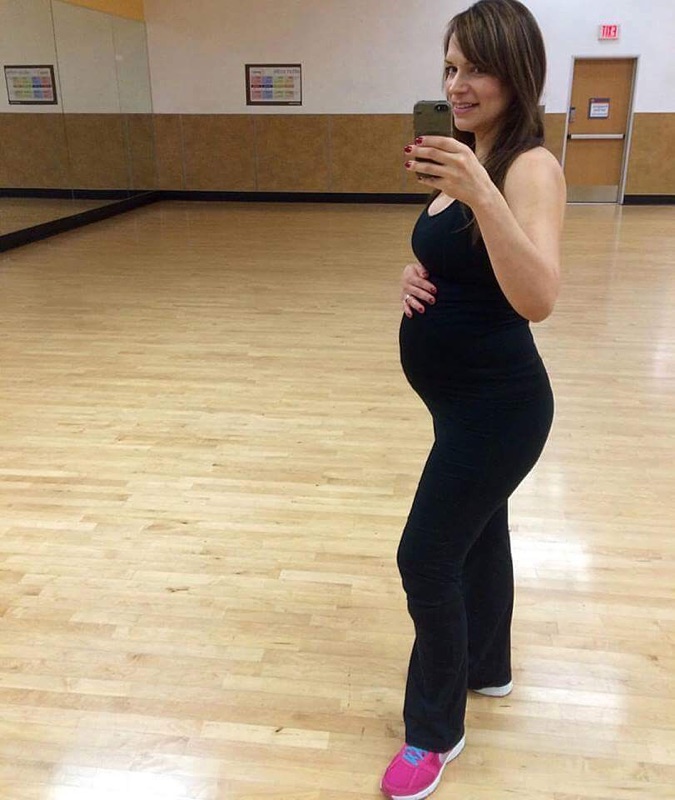 (I continued to do light exercise during my pregnancy…eight months pregnant here)
Some of my relatives and friends told me it took them about a year after giving birth to finally feel like their bodies were back to normal. Even though, most of them, if not all of them, told me their bodies are not exactly the same. Some say their hips are wider and and their waists are wider. Some say they were left with flabby skin. During my pregnancy these comments would worry me, but I would try not to pay too much attention to them because at that moment the most important thing for me was the health of our baby and ensuring I was consuming healthy food and enough calories for her development. I figured I would follow a strict diet after giving birth and return to my pre-pregnancy exercise routine. I will write a separate post about how hard it has been for me to lose the weight and how I refuse to accept that my stomach will not be as flat as before. A few personal health issues, breastfeeding, and waiting to return to the gym on a regular basis only after Alessandra turned one year are some of the reasons (not excuses) which have made it even harder to lose the weight. I am also not following a super strict diet as I have done in the past when I wanted to lose weight…and I am two years older now. My metabolism seems to get slower every year. I know this is normal, but it has been a challenge for me.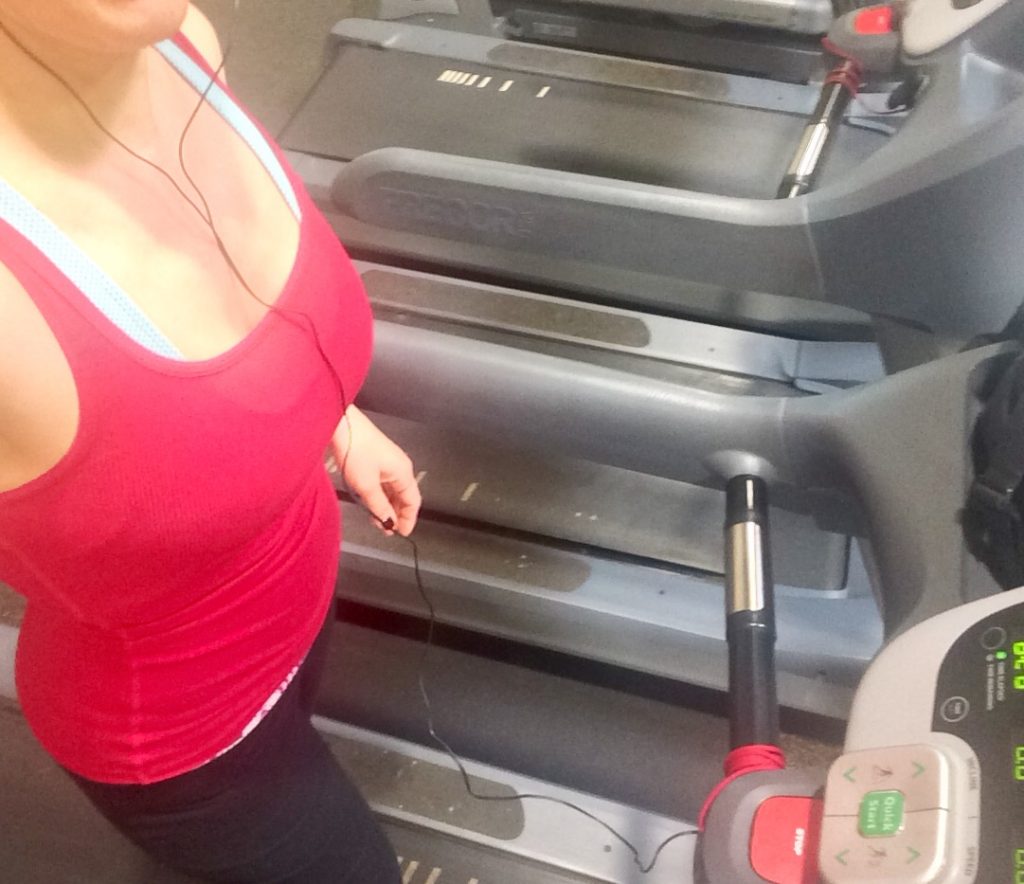 (Continuing to stay motivated! Exercising at the gym.)
I am not complaining. I don't feel overweight. As a matter of fact, I am within the healthy weight range for my height. I just feel like a thicker version of myself. I am one size larger than I like to be. Most of my pre-pregnancy clothes fits, but I seem to have a muffin top, which I never had before and it pops out when I wear my skinny jeans. People are sweet and I know they mean well when they say I look good for having had a baby. But, that is not what I want to hear. A simple, "you look good," would sound better to me, than "good, for having had a baby." Can you relate? Some people tell me I look better at this weight, because, in their opinion, I was to thin before and my face looked too thin. Now, it looks fuller and I look healthier. I don't feel overweight as much as I feel flabby. My stomach used to be flat, my waist was smaller, and my arms were thinner….in general, I was just smaller.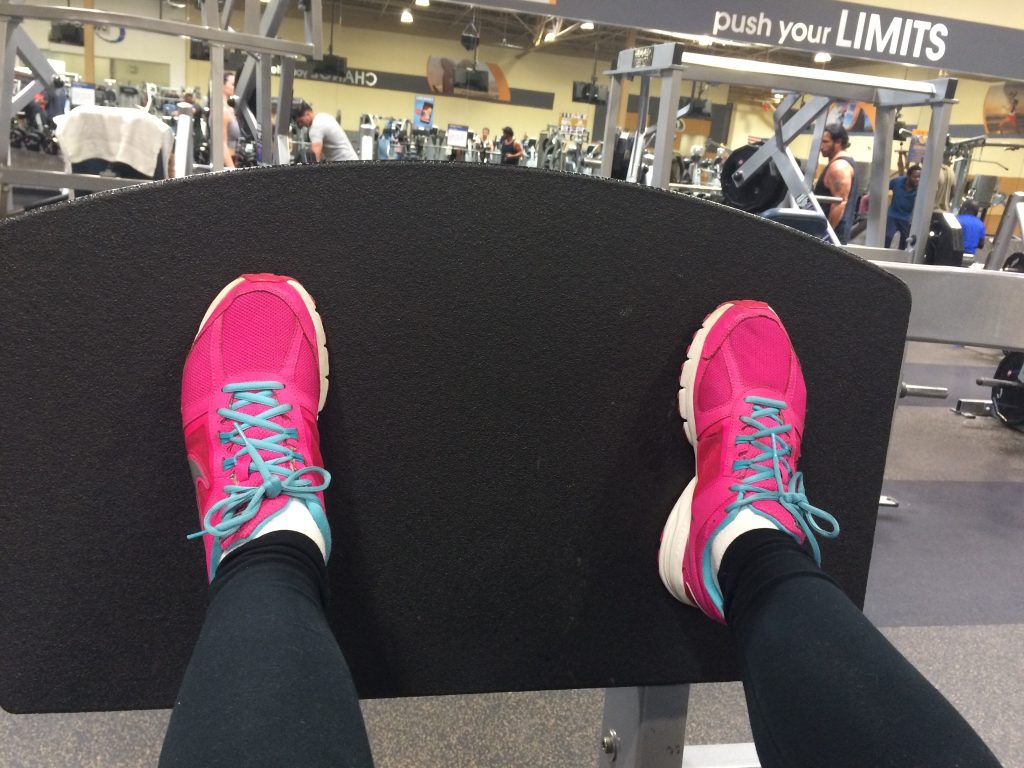 (Doing light weights to get fit and firm again)
My curves are something I have always embraced, but now, I feel thicker. Luckily, I still have a waist and curves. Please don't judge. It is hard to write about these things, but I want to share my experience because I know other women may be feeling the same way. At least, this is what my relatives and friends also share with me about how hard it has been for them to get their bodies back post baby. I know I will get back to the size I was, maybe my stomach will not be as flat as it was before, but I am not losing hope. I know I need to increase the intensity of my workouts and follow a stricter diet or simply eat less to obtain the results I want. It is just hard and seems to get harder every year. It was hard enough for me to maintain my weight (stay thin) before I gained the pregnancy weight, it has been harder than I expected to lose these last few pounds. I was at my pre-pregnancy weight a few months ago, but have gained a few pounds back. I am happy with myself and my life, I feel very fortunate and blessed, but I am not happy with my current weight. It may sound superficial perhaps, but I am more comfortable and happy when I am at my ideal size. It is not a size or weight society has imposed on me, it is a personal preference of mine. I like to be able to pull any item of clothing from my closet and know it will fit comfortably. Right now, I am shying away from fitted tops when I wear skinny jeans. I have days when I feel thinner, others when I don't. To host the San Diego Latino Film Festival (SDLFF) a few months ago, I followed a stricter diet and was able to lose those last pounds (which I've since re-gained). I felt good and thin. Even though I was wearing one size larger than usual, I felt thin and more like myself.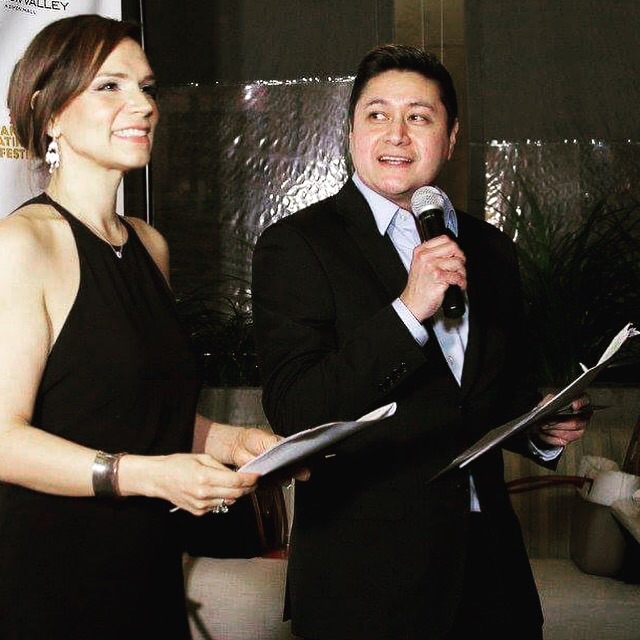 (Feeling more like myself, hosting the 2017 SDLFF Media Kick-off Party in February) 
The purpose for this post is to share with other women that even those of us that are not necessarily overweight by lots of pounds post pregnancy are still working on trying to lose those last few pounds or regain the flat abs we had pre-baby. And, we may be feeling frustrated. Many of us women, at any size, worry about our weight if we are not at our ideal size. Particularly those of us which have struggled with our weight in the past.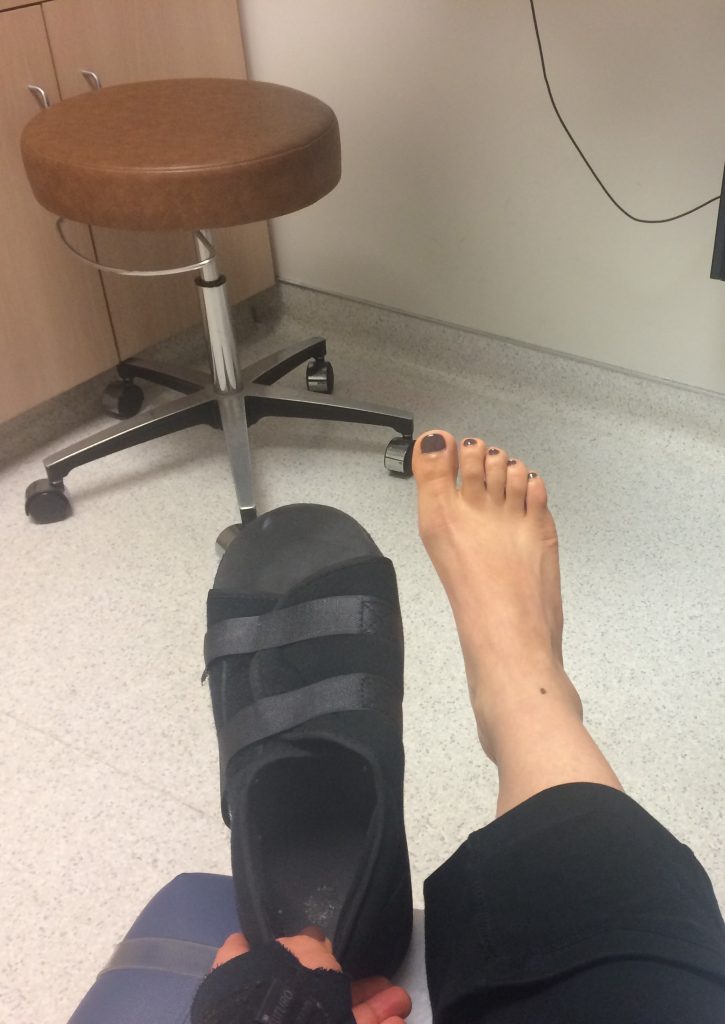 ( At doctor's appointment a few weeks ago, wearing brace on wrist & ready to put on orthopedic shoe)
Recently, I started having pain in my right big toe and went to the doctor. After doing some x-rays, she told me my soft tissue was inflamed, probably due to some of the exercises I was doing. Due to the repetitive movement and strain placed on my wrists from lifting Alessandra, I was having pain in wrists. The doctor diagnosed with tendonitis in both my wrists. I am wearing a special orthopedic shoe and braces on both wrists. This has again limited me on the types of exercises I can do at the gym. But, even with all of this, I continue to go to the gym. Even though I am not losing the desired weight, or any weight in the past few weeks, I continue to go to the gym. I go because it makes me feel good. Exercising fills me with joy! I am motivated knowing that I will go to the gym several days per week! After a workout, I always leave feeling wonderful and with a sense of satisfaction ! I know that even if I am not losing this darn weight, I am providing health benefits for my body. I get my heart pumping, my lungs expanding, my legs and entire body moving, and at the end of every workout, I stretch, and do breathing exercises. I also smile everyday when I am exercising! I may not be losing weight right now, but eventually I will. Regardless, I am getting those endorphins going, and taking care of my body and health. And this, makes me feel good and brings happiness to my life….regardless of the size of clothes I am wearing 🙂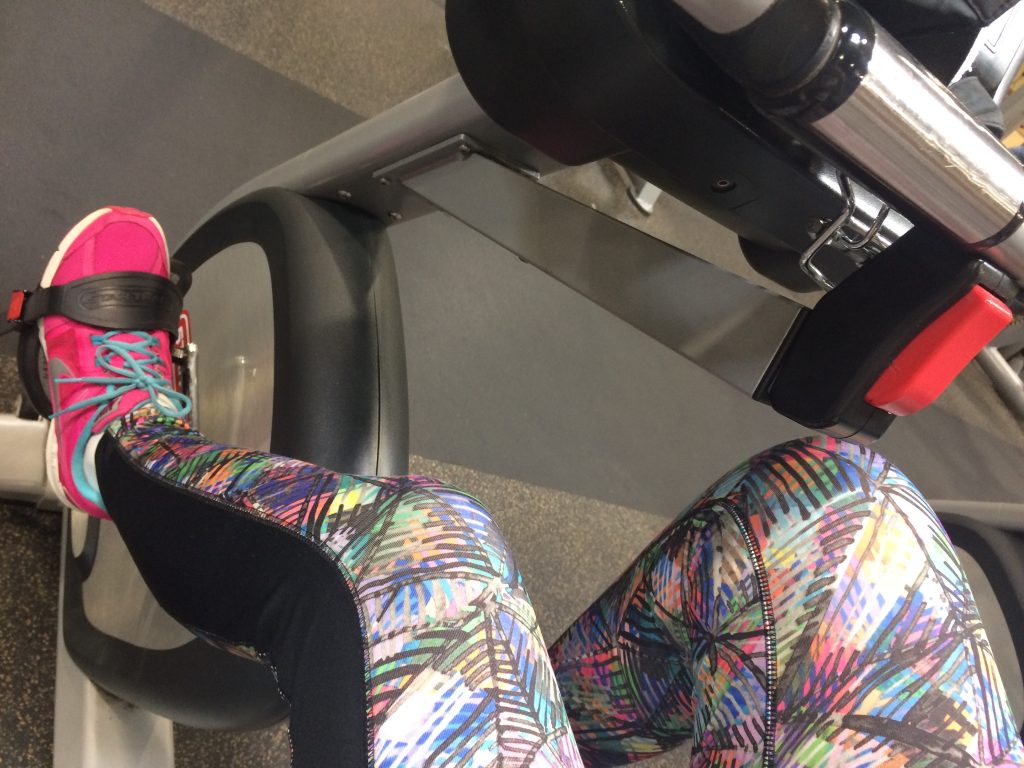 (Since I'm not supposed to bend my toe, I've been exercising on the stationary bike lately) 
(One of my favorite parts of a workout, stretching afterwards)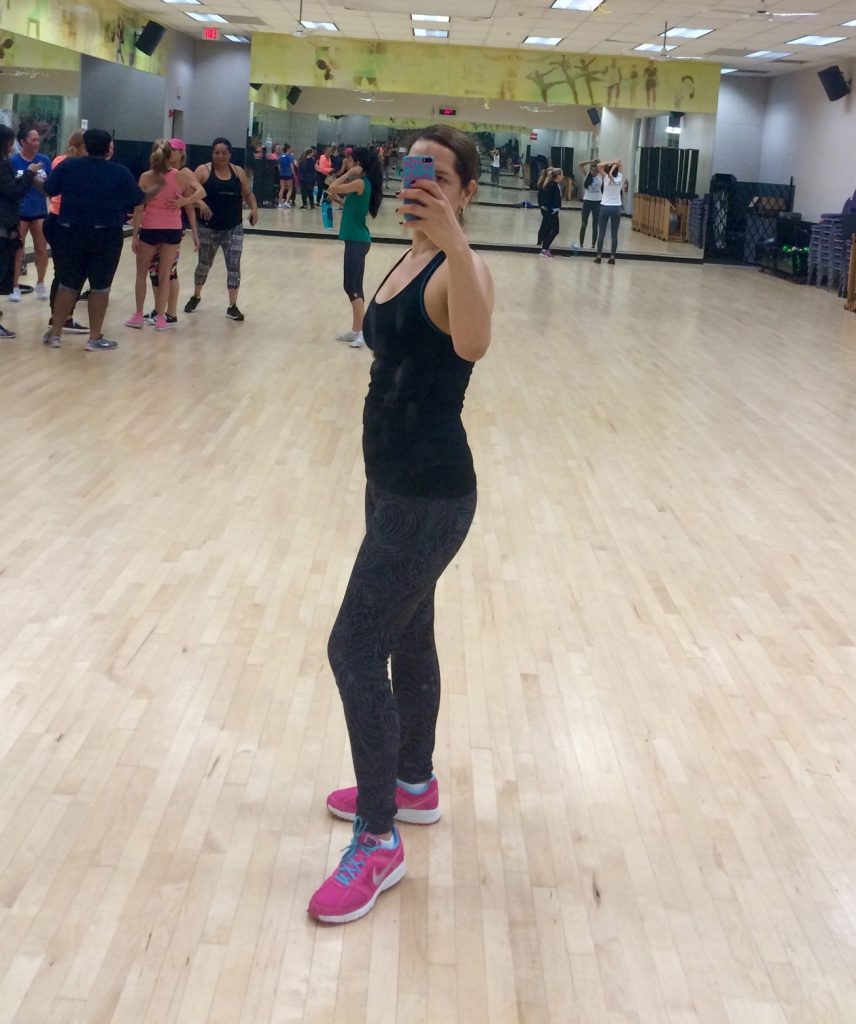 (After a workout, leaving the gym feeling wonderful and satisfied!)
Did you struggle to lose the post baby weight? Or, to re-gain your pre-pregnancy figure?

Hugs,
Paola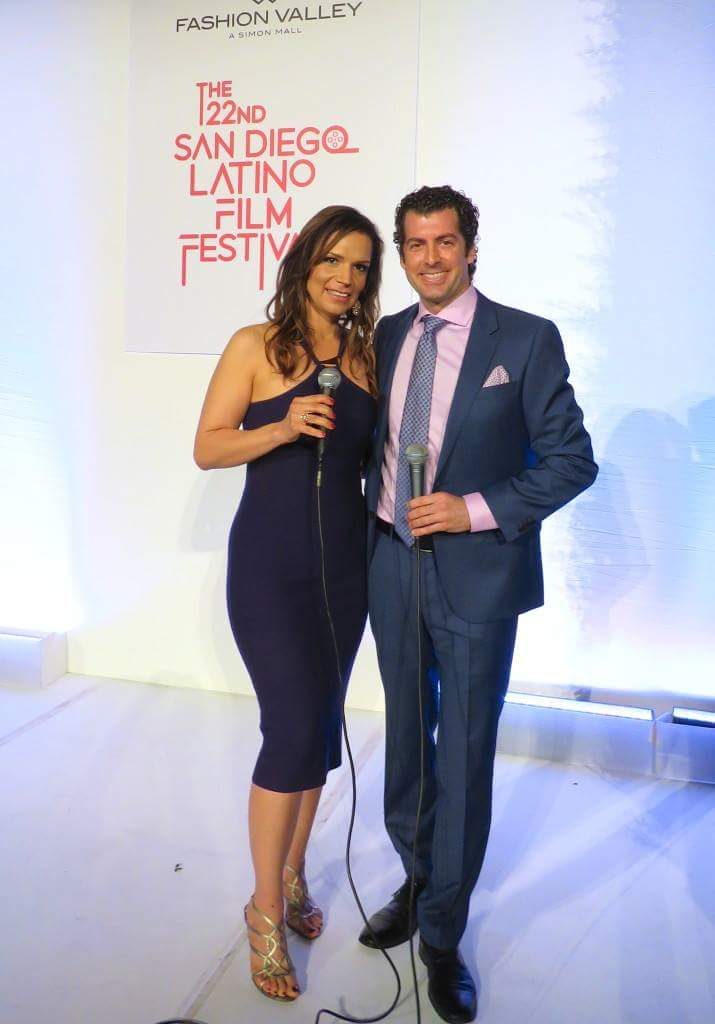 Pre-pregnancy…picture taken the year I got pregnant, hosting the 2015 San Diego Latino Film Festival (SDLFF). (Halston Heritage dress)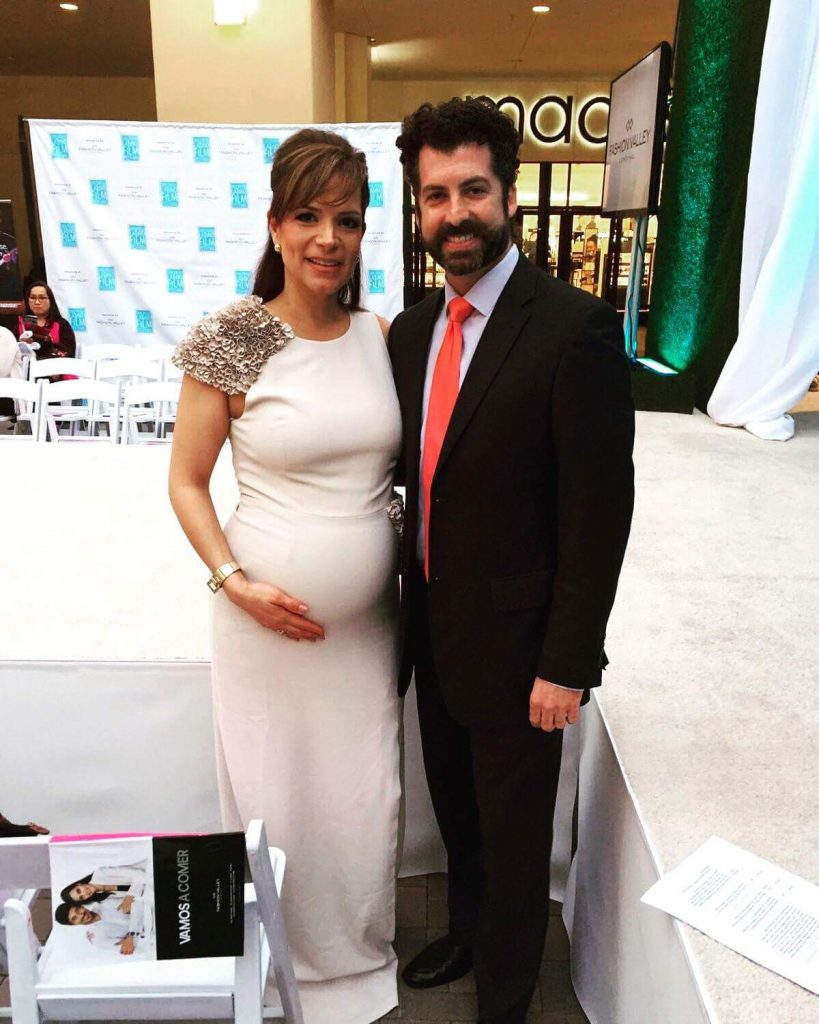 Hosting the 2016 SDLFF, at nine months pregnant, picture taken six days before giving birth (Halston Heritage dress).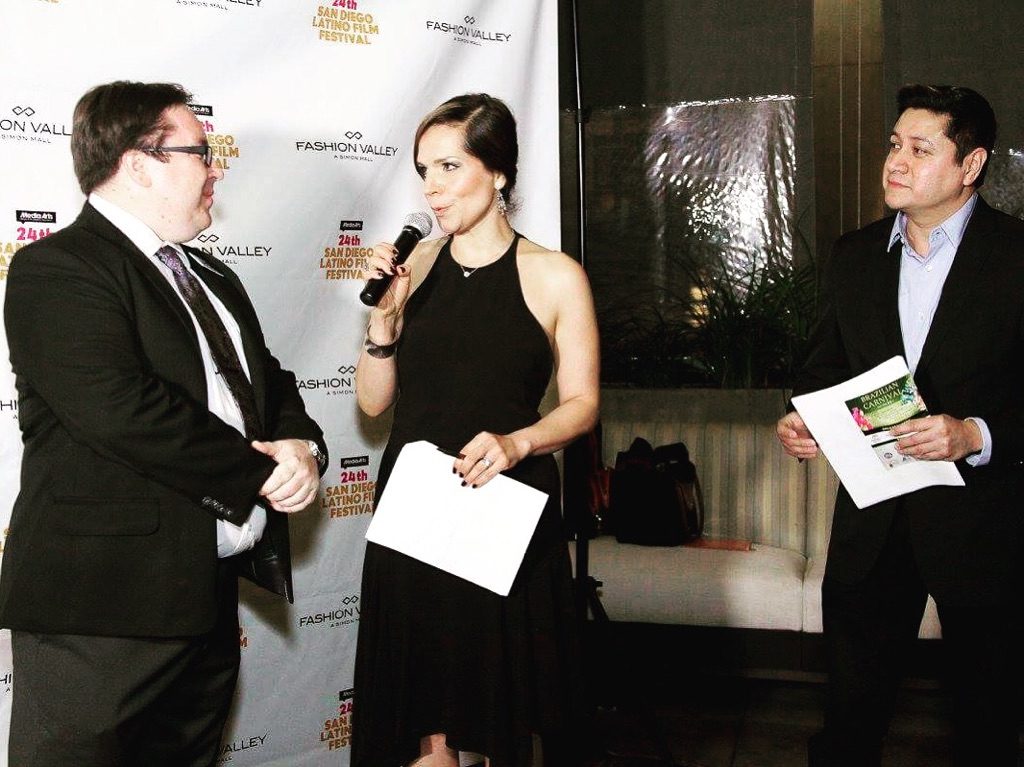 Taken in February of this year. I had lost those darn last five pregnancy pounds and was feeling pretty good about my body and myself…hosting the 2017 SDLFF Media Kick-off Party (Halston Heritage dress).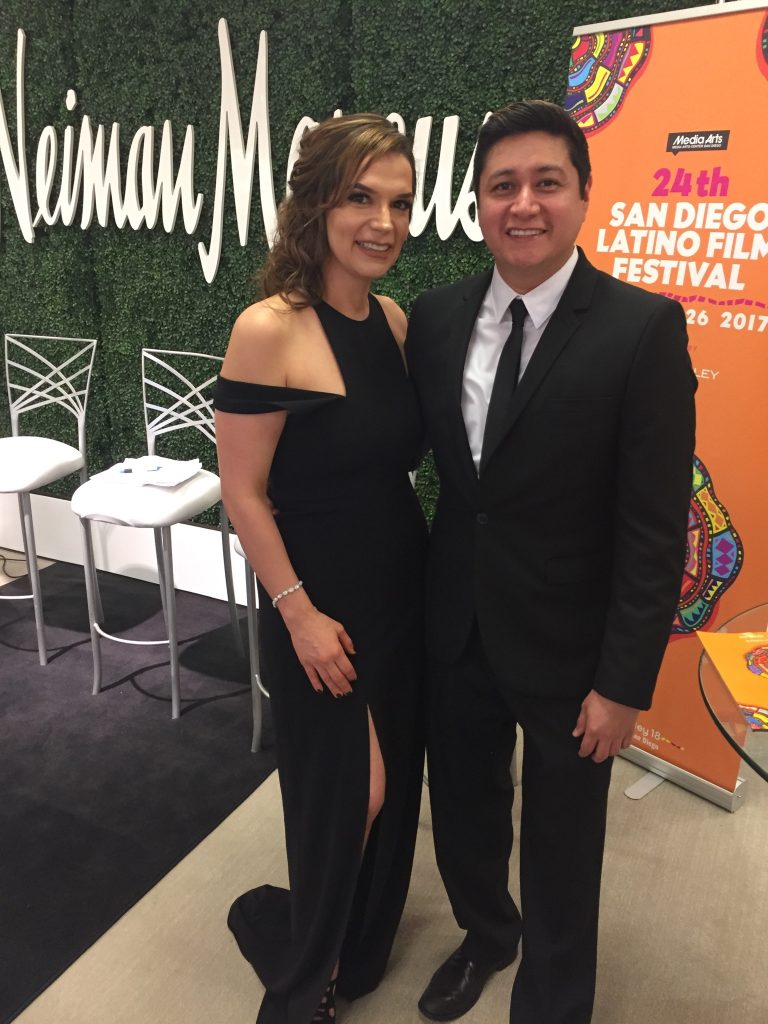 Feeling more like myself, hosting Opening Night Press Conference at 2017 SDLFF (Halston Heritage dress).