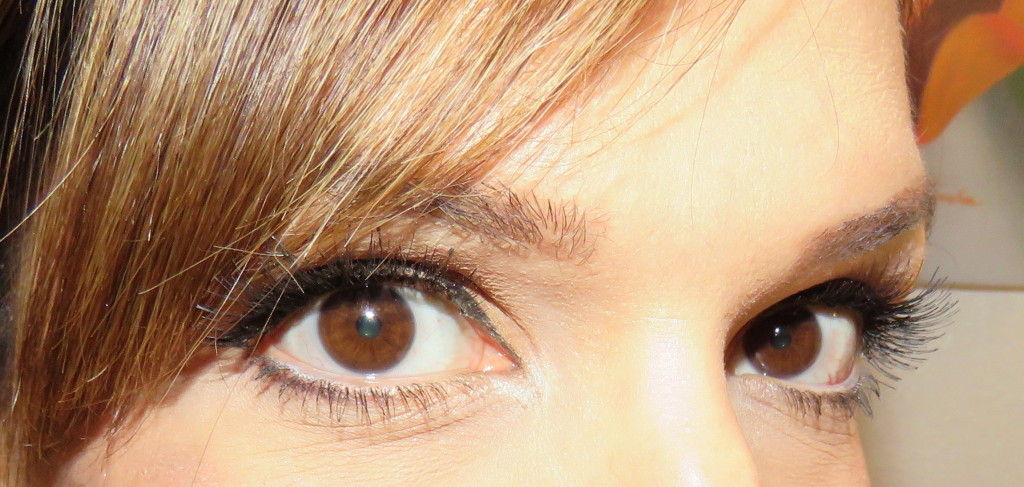 There are multiple make-up tips and tricks I've learned throughout the years. I am always looking for new make-up trends and products which help make-up last longer after application. One of the best products I found about six years ago is eye shadow base (primer). It has been a life changer, make-up-wise. My days can be long, and being able to apply make-up for a shoot in the morning and have the eye-shadow last all day is a godsend. Before I found eye shadow base, if I was attending an evening event, I would have to re-apply the eyeshadow. In addition to that, my eye-shadow would get crease marks a few hours after application. Applying more eyeshadow also meant applying more mascara to cover the eyeshadow that lightly fell on my eyelashes. I find that the eyeshadow base also helps avoid eyeliner smudges and increases how long it stays applied smoothly. New technology has led to products that extend the life of our make-up, including long-lasting eyeshadow.
Here are the eyeshadow bases I use every time I apply eyeshadow, as well as how I apply it to extend its longevity.
Do you use eyeshadow base?
Hugs,
Paola
PS – Simple Beauty Tip to Keep Lips Moisturized and My Secret Weapon to Remove Make-up When I am Tired.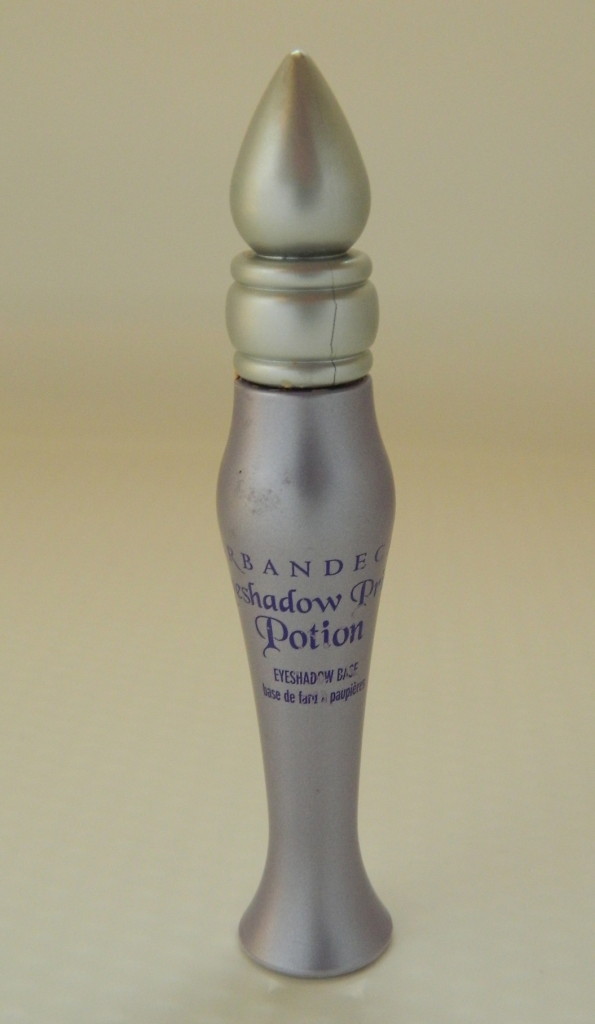 Urban Decay Eyeshadow Primer Potion ($20, .33 fl oz): This is the first eyeshadow base I started using years ago. It is the best one I have found. It prepares your lids for all-day eyeshadow and I feel it makes the eyeshadow pop more, enhancing the pigment in the shadows. I have only used the Original shade, which is supposed to blend with all skin colors and dry invisibly. There are two additional shades available now: Eden (full coverage, hides redness, gives subtle look when worn alone) & Minor Sin (has a champagne shimmer). This presentation in a bottle and the new revamped tube come with an applicator. I usually buy Urban Decay products at Nordstrom or Macy's in the Fashion Valley shopping center, but not every Macy's carries the brand. It is also sold at Ulta. The price is the same on the Urban Decay website and in the department stores. I recommend this base, it works very well and delivers what it claims. One night, after a long day, I fell asleep with make-up on and the next day my eyeshadow and eyeliner still looked good. That is long-wearing!
The tubes are .37 fl oz and on the Urban Decay website were $29 for a duo package (two tubes for $29, that is a good deal). I find that I can squeeze more (as you can see from the picture) out of the tubes. This tube did not come with an applicator. I use my index finger to apply it.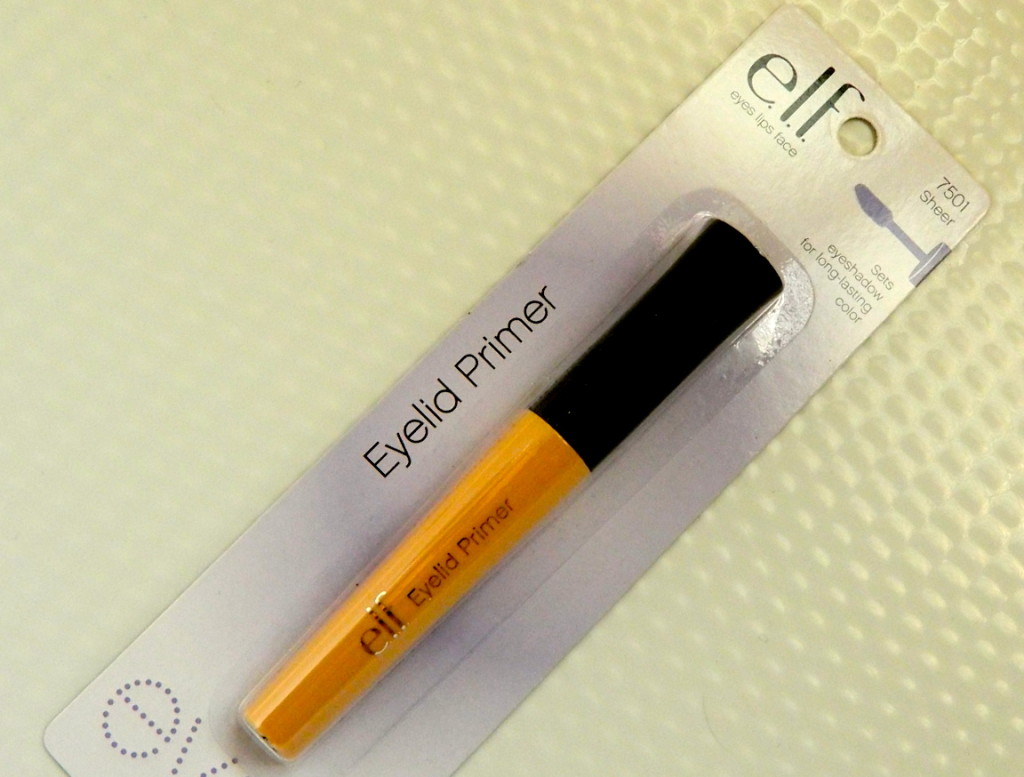 I discovered the E.L.F. (Eyes, Lips, Face) brand, sold at Target and Walgreen's, because one of my co-workers at the television station mentioned it as a less expensive option for Studio High Definition Powder we use for shoots to brighten the area under eyes and nose. I purchased the Powder years ago and have continued to use it. A few months ago, I was running out of the Urban Decay eyeshadow base and did not have time to drive to Fashion Valley to purchase a new one. On a visit to Target, I noticed E.L.F. also had Eyelid Primer ($2, .11 fl oz). I purchased it in Sheer (includes applicator). This tone goes on invisible. Recently, I saw that it is also available in Blush and Pearl shades. The Pearl has shimmer. Initially, I thought I would only use this base for days when I did not have shoots, speaking engagements, or evening events. I found that it works very well. I use it daily now, even for shoots and special events (weddings, speaking engagements). It also costs $18 less than the Urban Decay eyeshadow base. I reviewed the ingredients on the E.L.F. website: "This gentle and completely sheer Eyeshadow Primer has key vitamins A, C and E to help prevent aging and moisturizes the skin. All our mineral makeup are mineral-based with no parabens, no preservatives and no chemical dyes."  If you don't want to spend the extra $18 for the Urban Decay version, this E.L.F. base is a good option. This one may not last 24 hours, but it does last from morning until night.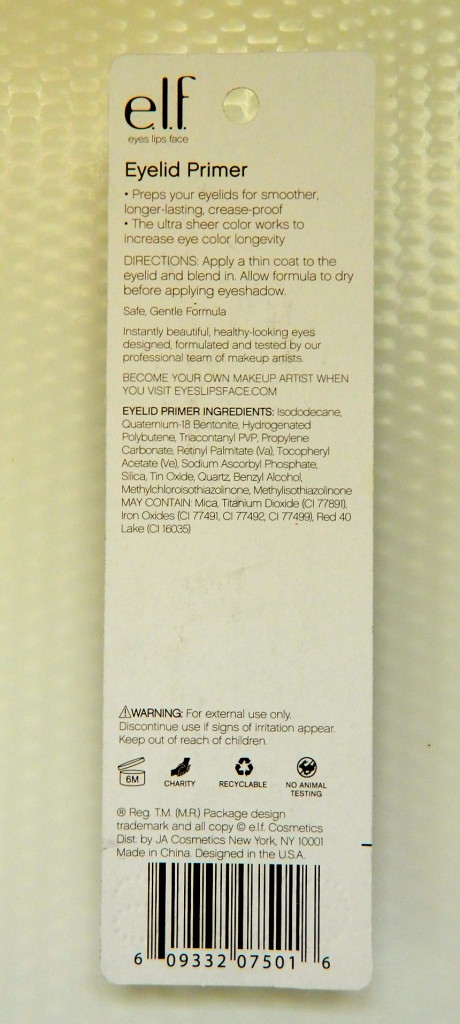 APPLICATION:
1- I use the applicator or my index finger to put a small amount of base onto the eyelid. A small amount will go a long way. With my index finger, I rub it onto my entire eyelid, making sure to cover the inner corners and the brow bone. I am careful not to apply it on my brows or beyond my lids on the sides.
2- After I apply my foundation base and foundation on my face, I apply a loose powder over my entire face, including my eyelids.
That is it, my lids are ready for eyeshadow….which will last for many hours.
TIPS: I do not add eye cream or foundation to my eyelid when I am going to wear eyeshadow. This was a tip from a make-up artist. On my eyelids, the oils in these products can cause the eyeshadow to crease and it seems the base is not as effective when I use products under it. These eyeshadow bases dry quickly on the lid and can smudge after it dries. I apply it quickly and evenly, then do not touch it afterwards. I apply eyeshadow with brushes.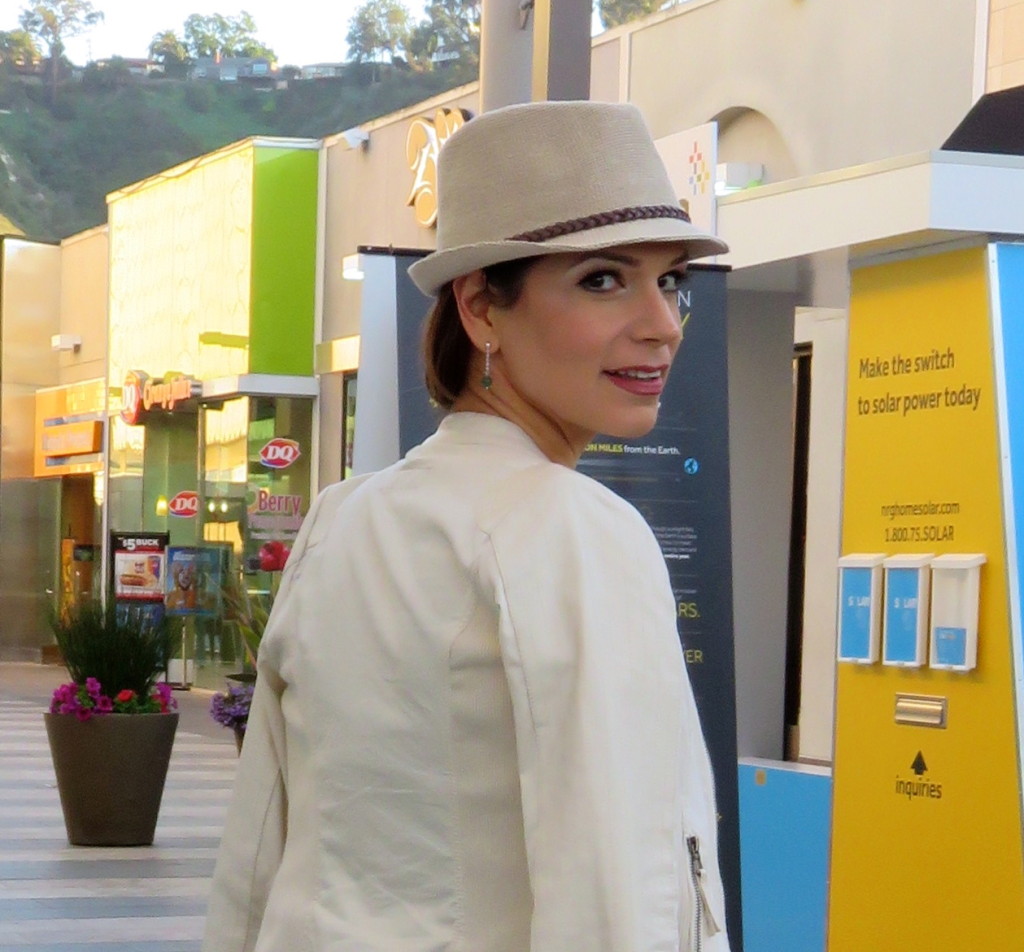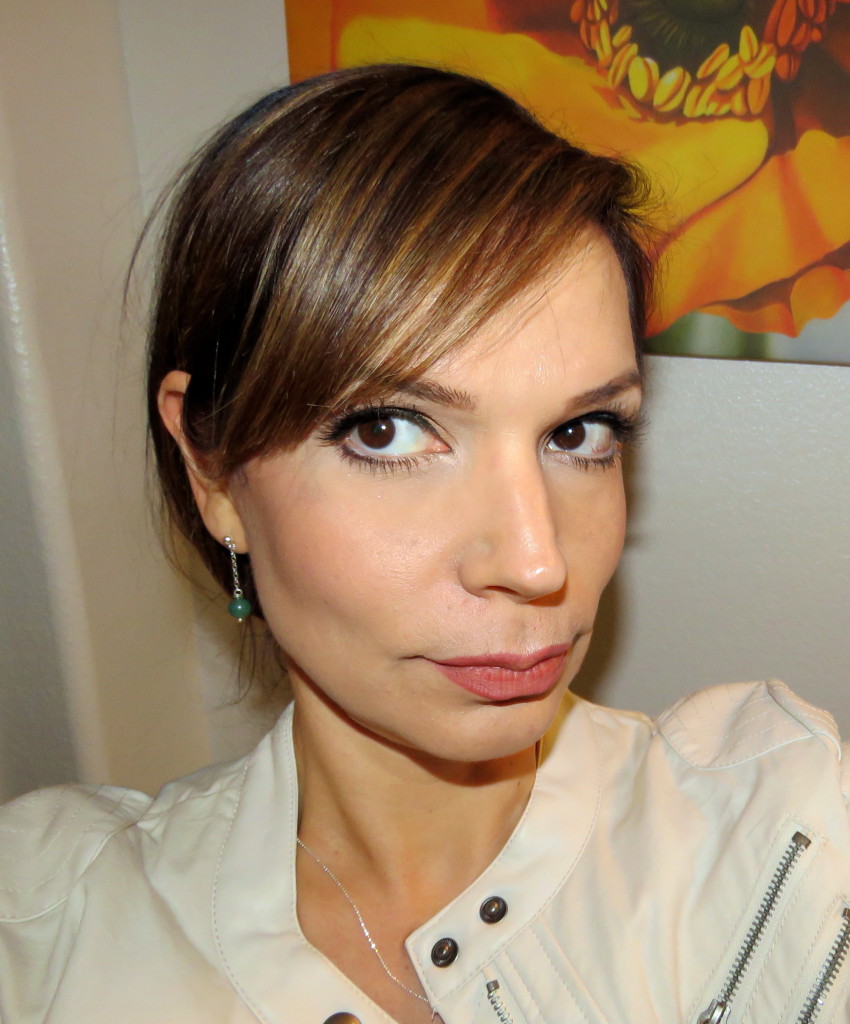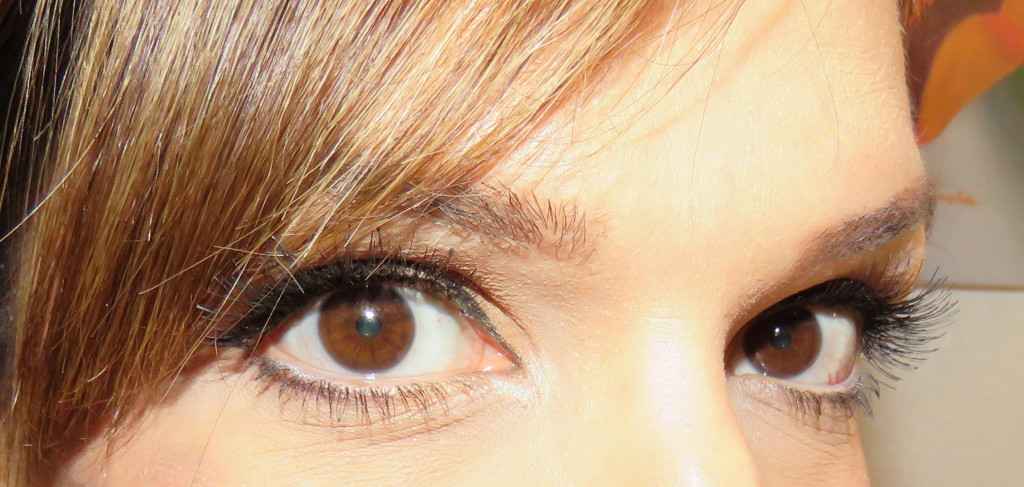 These three pictures were taken on the same day. I used the E.L.F. eyeshadow base. I wore a little more make-up than on an average day because I had a shot that day. You can see in first picture how the eyeshadow pops. The pictures of my eyes were taken (selfies) late in the evening just before I went to sleep. I did not retouch any of my make-up. After about 13 hours, the eyeshadow and eyeliner still look good.