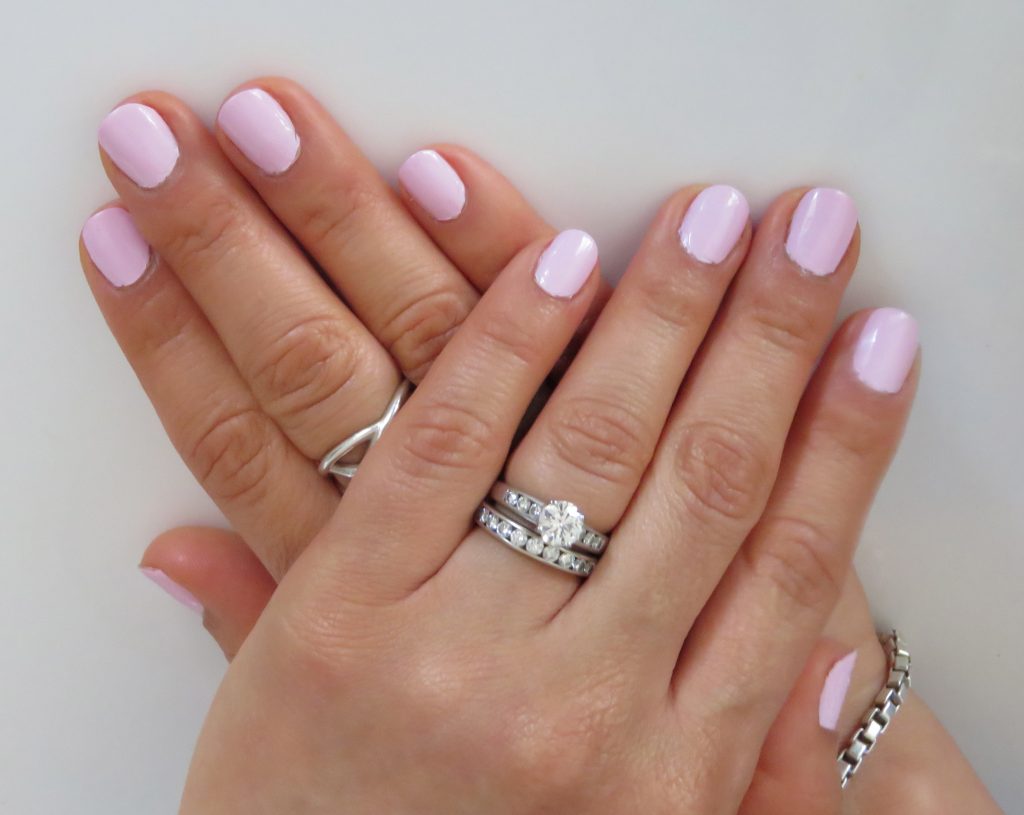 When I went to modeling school in my late teens, they taught us a class regarding which colors were best for our skin tone and hair color. It also included an assessment of which make-up (and nail polish) tones and hair styles were more flattering based on your eye and face shape, and skin tone. It was a helpful class and for the most part, I continue to follow the recommendations I was given. My skin tone is fair and with the exposure to the sun it sometimes looks tan in the spring and summer. I like my skin color because it goes with almost everything and is like having a natural tan. My hands and arms in particular are more tan than the rest of my body (including my legs) because they get more sun exposure. So, when it comes to nail polishes, I shy away from certain colors which are more flattering on light-colored skin tones, such as white or pearl polish, or very light pastels. I think they look beautiful on the right skin tone.
Due to an unexpected circumstance, I tried one of those light pastel pink nail polishes recently and loved it! I went to the salon for my regularly scheduled Shellac gel manicure and was planning on getting a dark auburn or burgundy nail color since we are starting the fall season. When I arrived they told me there had been a mistake in their order for supplies and they were out of the base used to apply the Shellac polish. They offered to give me a manicure and apply regular nail polish. I was quite disappointed that they could not do a Shellac gel manicure because my nails really needed a polish change and we had a busy week coming up with some friends and clients coming into town. We were going to have several social outings which meant I was not going to have time to return for a Shellac manicure or to change the polish at home. Since I was already there and dread removing the gel polish at home, I decided to get a regular manicure (which included removal of the gel polish). I had not gotten a manicure with regular polish in probably more than a year. I use gel polish regularly because it lasts longer and I don't have time to go to the salon every week or to give myself a manicure at home. When they showed me the color options for polish, I decided to go with a light color because if it chipped, it would be less noticeable. I needed this nail polish to last at least one week. With a baby, I now expose my hands to more soap and water than in the past. I wash my hands many times daily, wash dishes, bathe the baby, do more housekeeping chores, and wash more loads of laundry. All of this makes regular nail polish last even less and be more prone to chipping.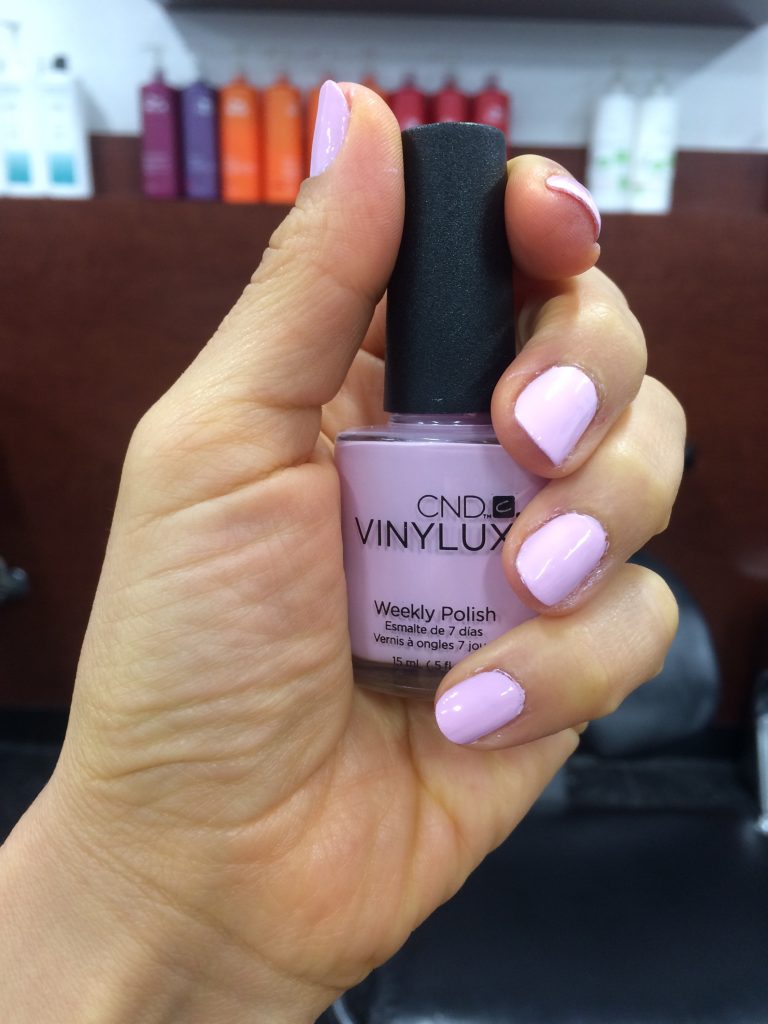 I had seen this light pink nail polish color on friends and thought it was so pretty and feminine. I had not used this color because I thought my hands were probably too tan for it. Once it was applied, I really liked it. Such a pretty tone of pink. Even though we are starting fall and this pastel pink is more of a spring or summer color, I decided to get it. The weather has continued to be very warm, so it was like a way of extending summer.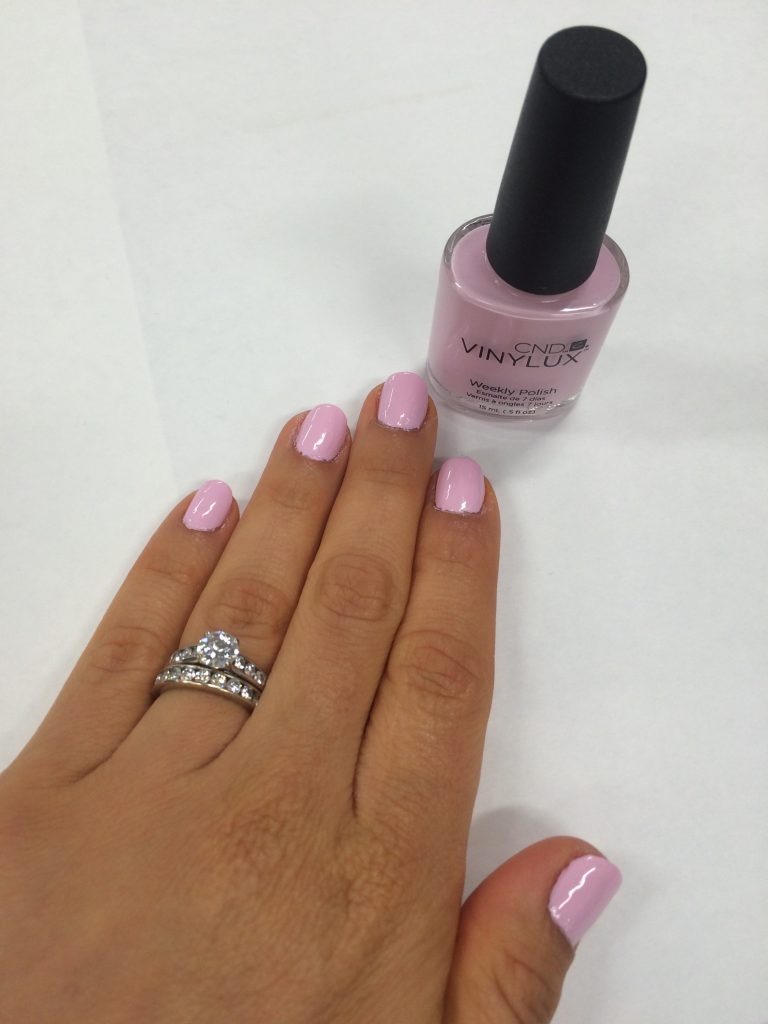 In Spanish there is a saying, "De la moda, lo que se te acomoda." It means, "from what's in fashion, use what suits you." I stick to that saying in many aspects of my life. I wear clothes which flatter my body type and stick to my personal style, regardless of what is in fashion or trendy. I incorporate select pieces of trendy items, make-up, or nail polish color each season. I also stay within my comfort zone of styles and colors. In this case, I went out of my comfort zone by using a different color and liked it. It may not be the most flattering polish color for my skin tone, but who cares. It is simply nail polish and the commitment is low, haha! Every time I looked at my nails, they made me smile and feel happy! Well, at least until the polish started to chip about a week later. So, next time you are doubtful about going out of your comfort zone or wearing something you are not certain will be flattering, just do it, the results may surprise you!
Do you stick to a certain nail polish color? Why and which color is it?
Hugs,
Paola
PS – My review of Sally Hansen No Light Miracle Gel Polish and How To Make Eyeshadow Last 24 Hours and Crease-free.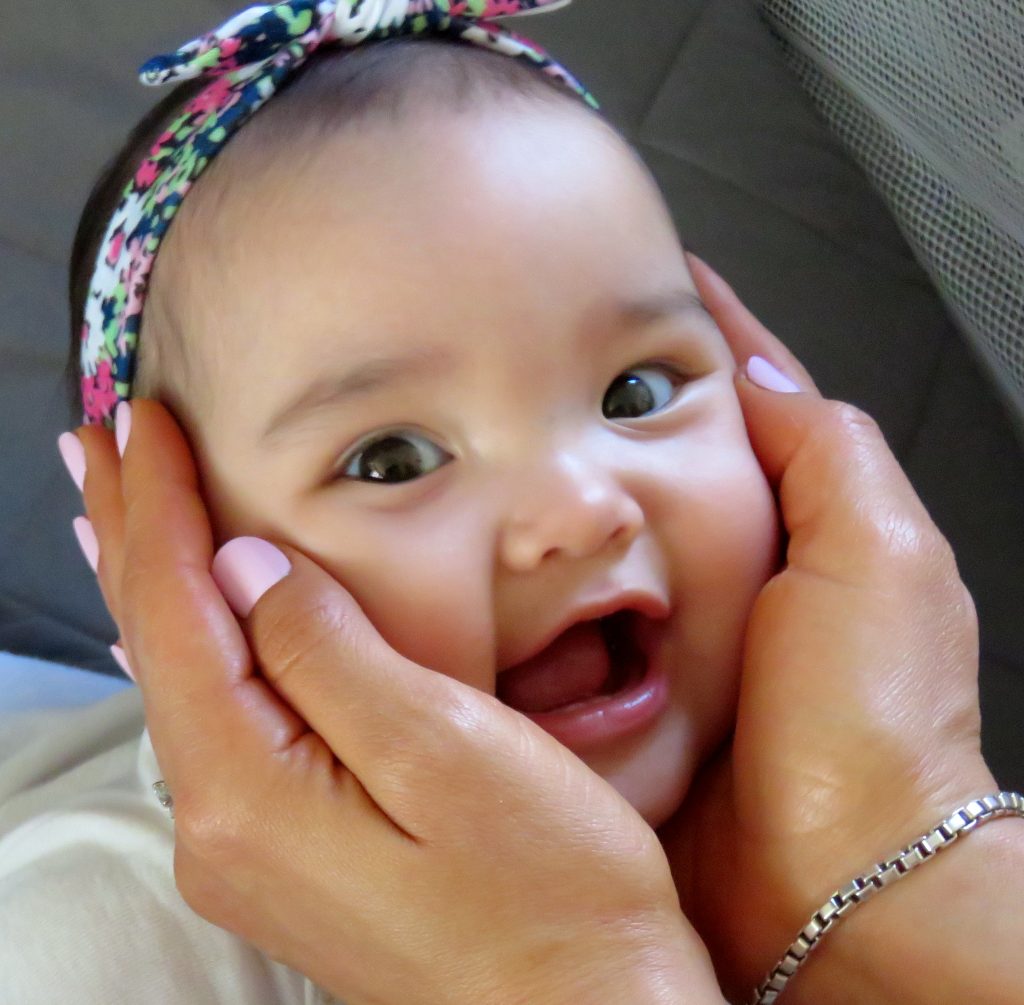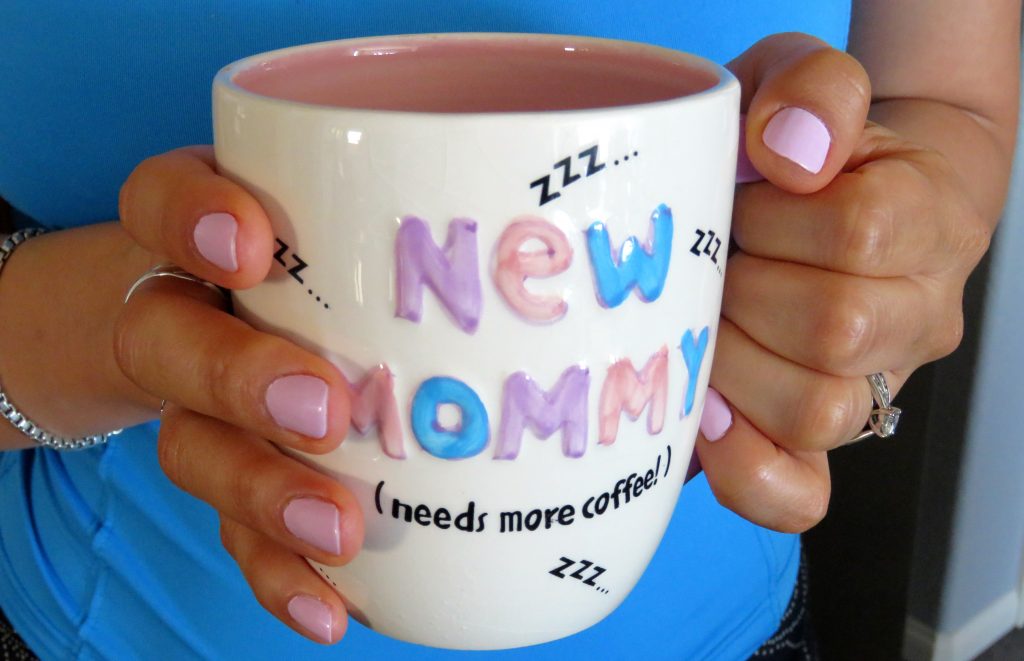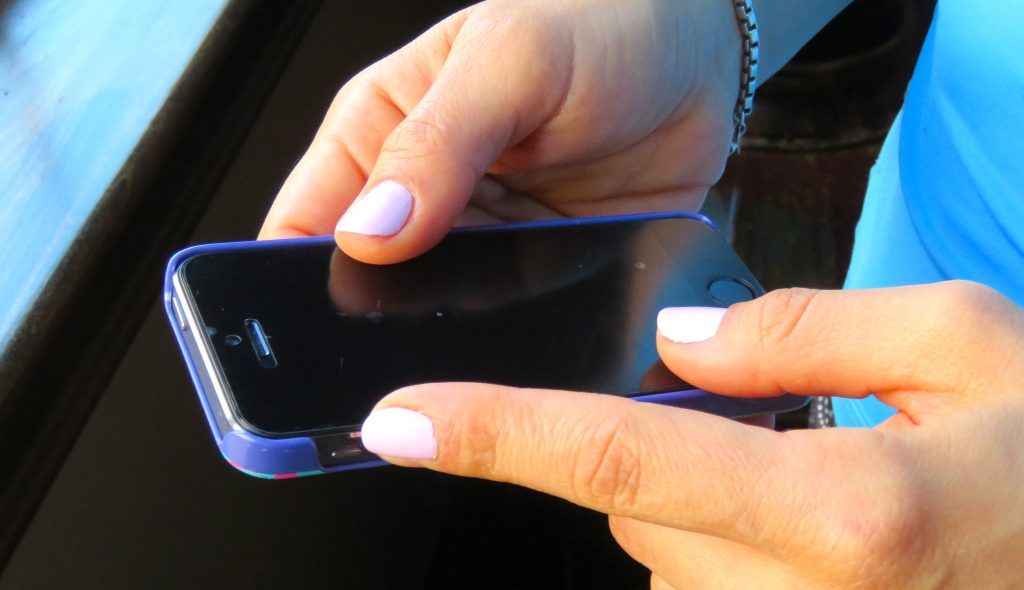 The polish used is CND Vinylux in Cake Pop #135.