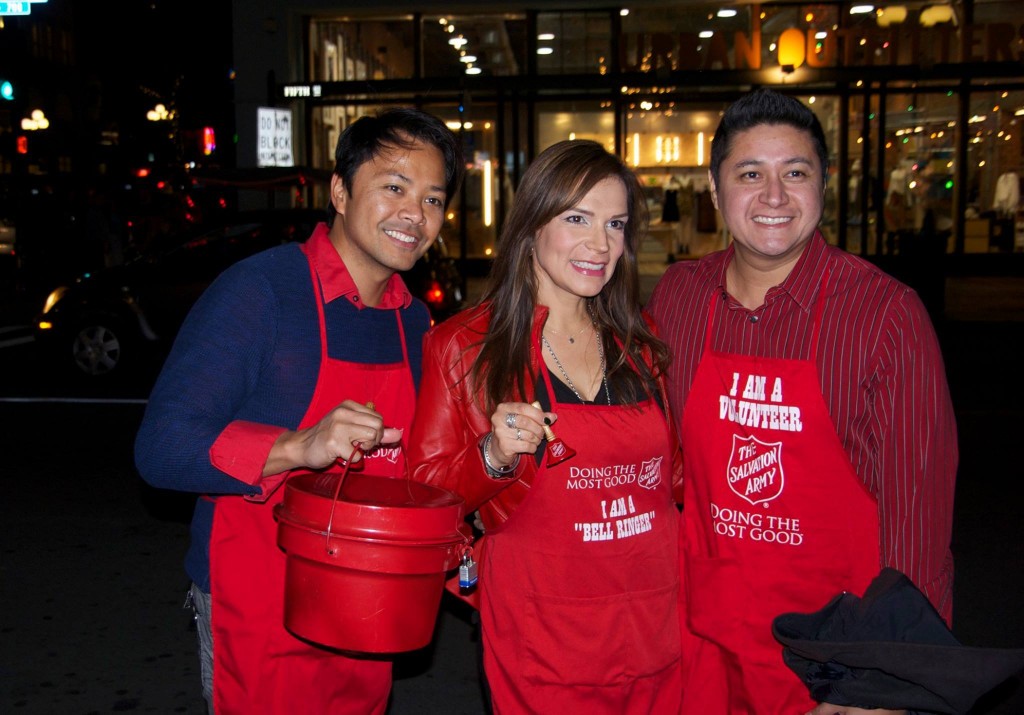 (Volunteering as Red Kettle Bell Ringers in the Gaslamp on November 19: with Robert Santos, ABC/10News, and Luis Cruz, The San Diego Union-Tribune)
There is Black Friday, Small Business Saturday, and Cyber Monday, they all involve sales & shopping. Did you know there is also Giving Tuesday? This year it is on Tuesday, December 1 and it is an opportunity for you to donate your time or money to a local non-profit organization and help families in need. I have participated for the past several years by volunteering my time as a bell ringer for the Salvation Army in San Diego.
The Salvation Army holds a Giving Tuesday All Star Bell Ringing with the participation of several local media personalities. This year, we will be ringing bells at Simon Fashion Valley (7007 Friars Rd., San Diego), in the Macy's courtyard, near Santa's Workshop and the Salvation Army Gingerbread House, tomorrow, from 10:00am – 8:00pm. All across the United States tomorrow, bell ringers will be posting a sentence about why they are ringing with #redkettlereason. The Salvation Army team will have paper and marker, and you will be able to post your Red Kettle Reason.
Stop by Fashion Valley tomorrow, make a donation, and take your picture with your favorite local media personalities. For a list of and schedule of the media personalities which will participate tomorrow, click here.
For more information about the #RedKettleReason Social Media Campaign, click here. The Salvation Army is also accepting donations electronically and needs more toy donations for their Annual Toy Drive. Your donation can help bring joy to a child or a meal to a family in need this holiday season! To donate or for more details, click here.
I hope to see you at Simon Fashion Valley tomorrow! Happy #GivingTuesday!

Hugs,
Paola
PS – I posted more pictures from this year's Red Kettle Bell Ringing in the Gaslamp on my Facebook page.
Below are pictures from past years, volunteering at the All-Star Bell Ringing.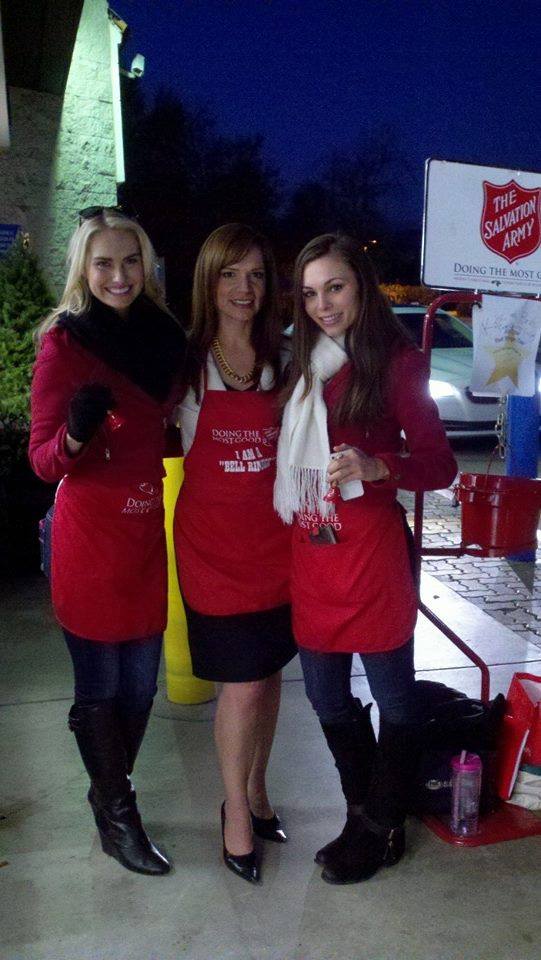 With Fox San Diego Sports Girls. I wrote about this day here: How A Ringing Bell Can Make a Difference.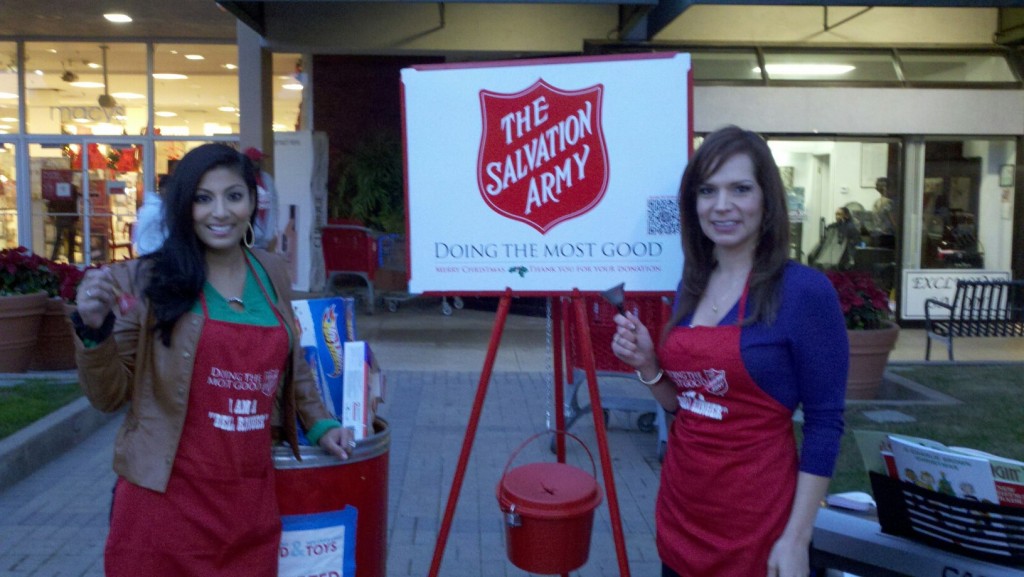 With Kaushal Patel, ABC/10News.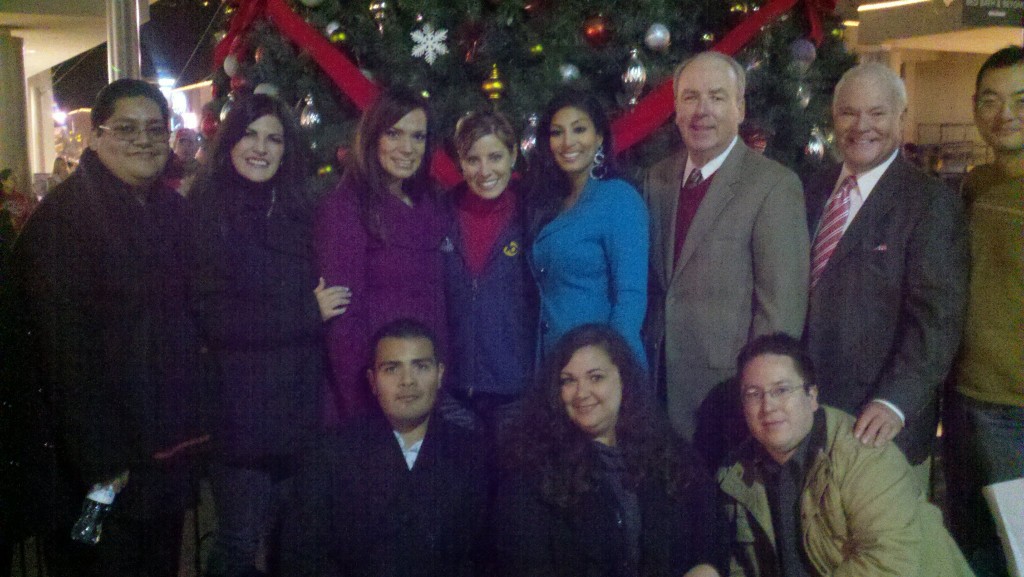 With Claudia Llausas, Azteca San Diego; ABC/10News anchors and reporters; Javier Tirado and Westfield Mission Valley marketing team, at the Annual Toy Drive event.
PS2: Reasons I Love My Career – one of the reasons is the opportunity to help local non-profits and families in need.