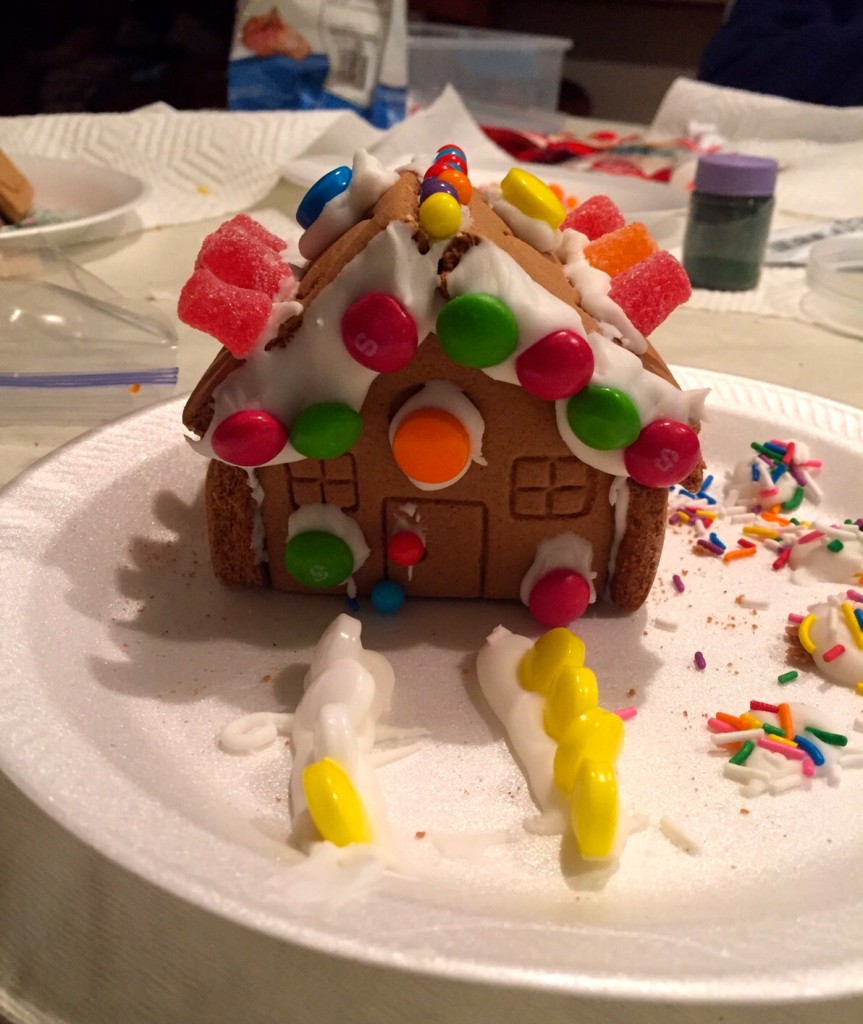 In the Hispanic culture, the Christmas holidays don't really end until after the Three Wise Men Day on January 6. We have a party with rosca, known as tortell (sweet bread), piñata, holiday stockings filled with candy, and food. Every year, I look forward to our family's Dia de Reyes party! There are many traditions we follow in our family and we all enjoy them! It is part of being a family!
A holiday tradition I started with my sister, sister-in-law, and nephews/nieces a few years ago is to decorate a gingerbread house. Some years we'll decorate a gingerbread village, others a house. This year, I asked my nephew which he preferred and he chose a village, so that is what I purchased at Bed Bath & Beyond. We usually get together on a weekend in early december to decorate it. This year, with the frequency of rain we've been having and other commitments, we had to re-schedule a few times. We were finally able to get together to decorate a Gingerbread Village on December 29, just before New Year's. It was perfect, a few days after Christmas and a few days before New Year's Eve, so everyone was still in the holiday spirit! It was a fun activity to do indoors! We enjoyed decorating the small houses for approximately three hours. The next day, my nephew ate a piece of one of the gingerbread houses and said it was tasty!
So, if you are looking for a fun activity to do with the kids during winter break, decorating a gingerbread house is a good option! It is inexpensive, the houses or villages cost approximately $10 (you can find them at reduced price this week since Christmas just passed). I checked and Bed Bath and Beyond still has some available.
I posted about our Gingerbread House tradition last year, you can see those pictures here. This year, we went to see Christmas lights before we decorated the gingerbread houses at home. You can see pictures of us looking at lights here, on my Instagram and Facebook pages. This is also becoming a tradition we enjoy doing as a family! Spending time with my family brings me happiness and these traditions help us building fun memories! It is nice to look back at the pictures and see how much and how fast the children are growing! Too fast! It reminds me to cherish the time I spend with them!
Do you have holiday traditions you follow? Which is your favorite?

Hugs,
Paola
PS – My post Dia De Reyes Tradition To End the Holidays from last year.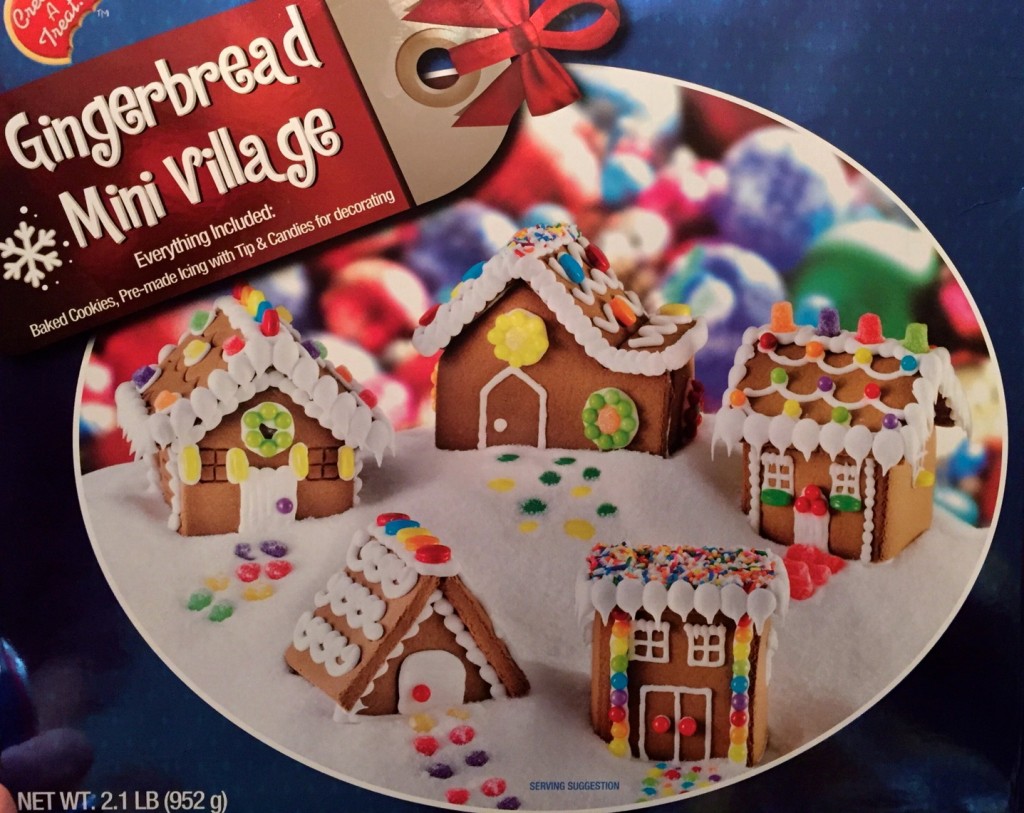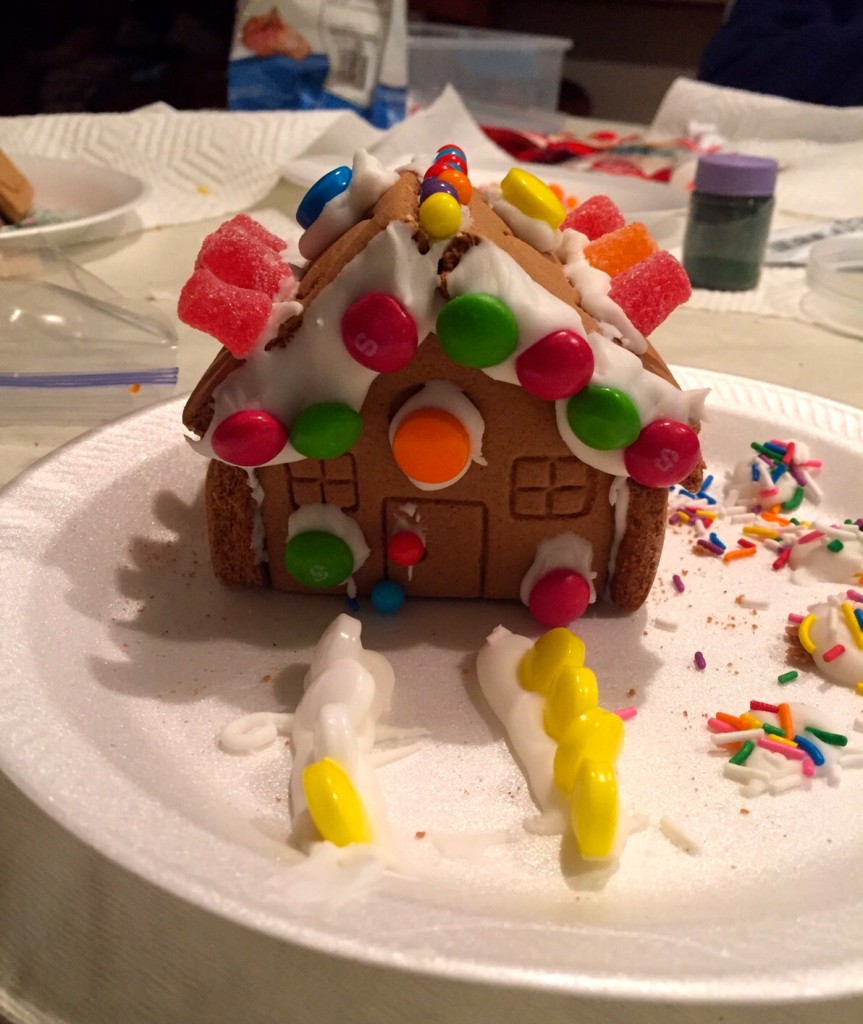 In addition to the frosting and candy included in the package, we used some other candies, sprinkles, and colored icing we had at home (left over from decorating holiday cookies).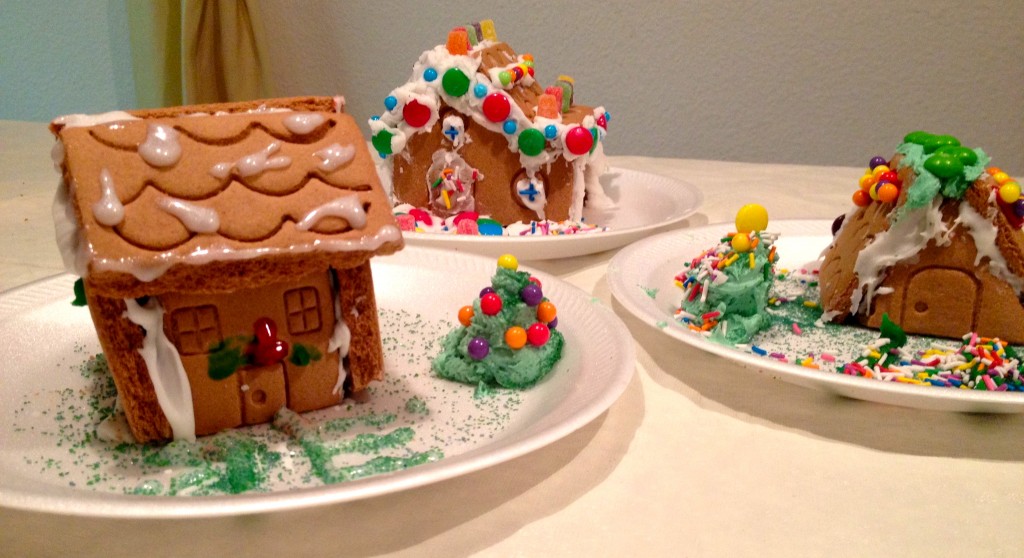 My nephews got creative and used green frosting to make trees next to the houses.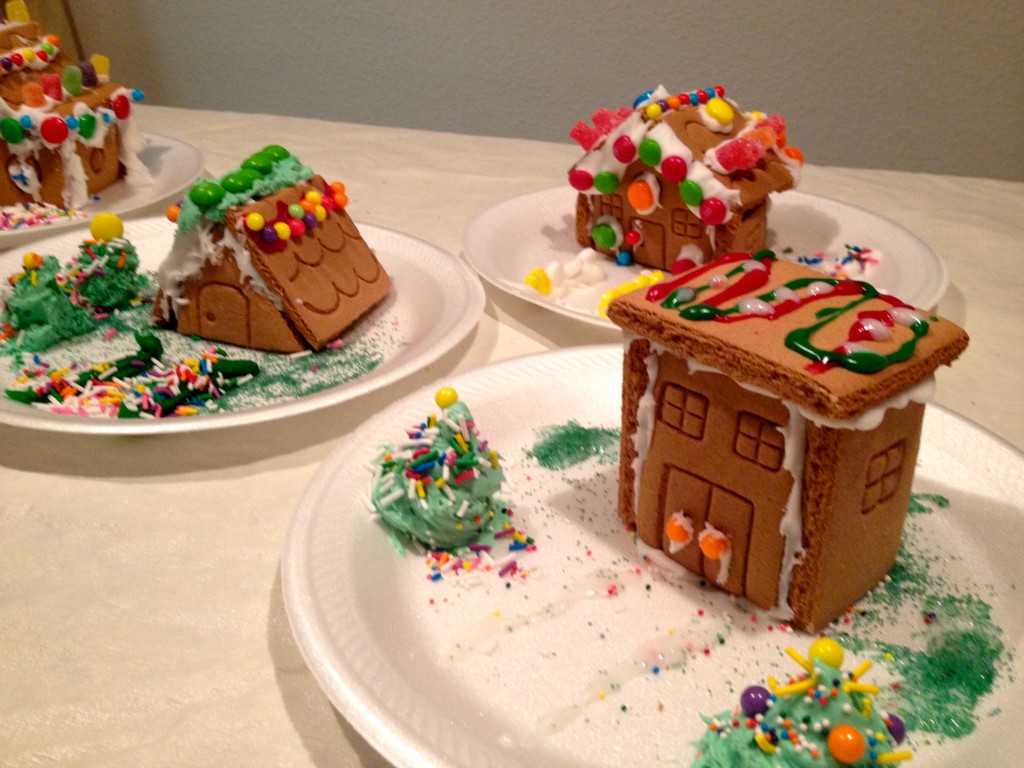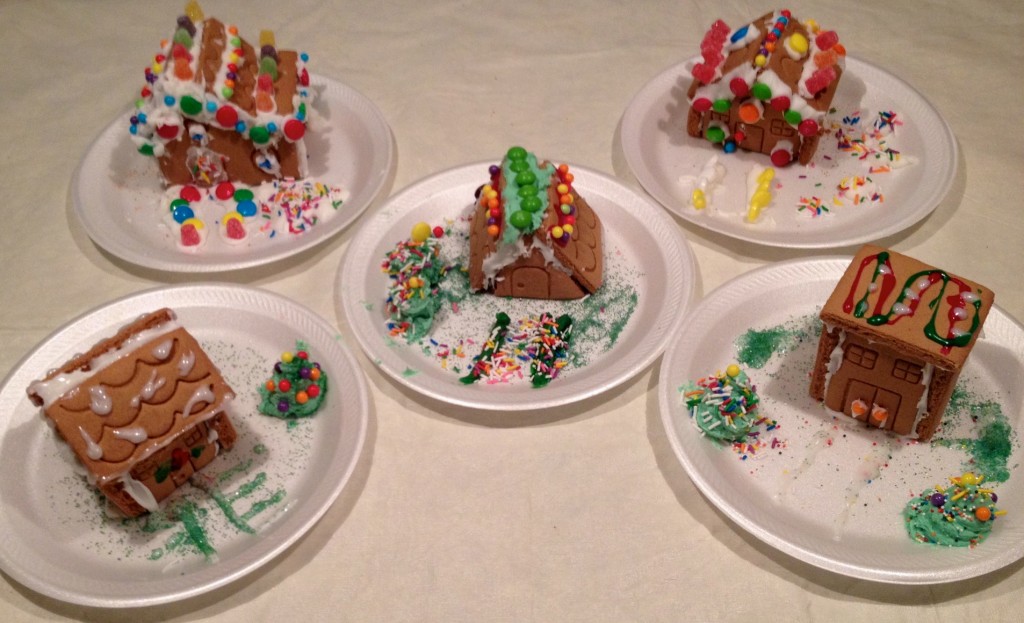 The five gingerbread homes we decorated with my nephews. They did a wonderful job, so creative & colorful! We all had fun & ate way too much candy and frosting that evening!
Note: This post is not sponsored, I simply like to share things I enjoy and fun family experiences with you!