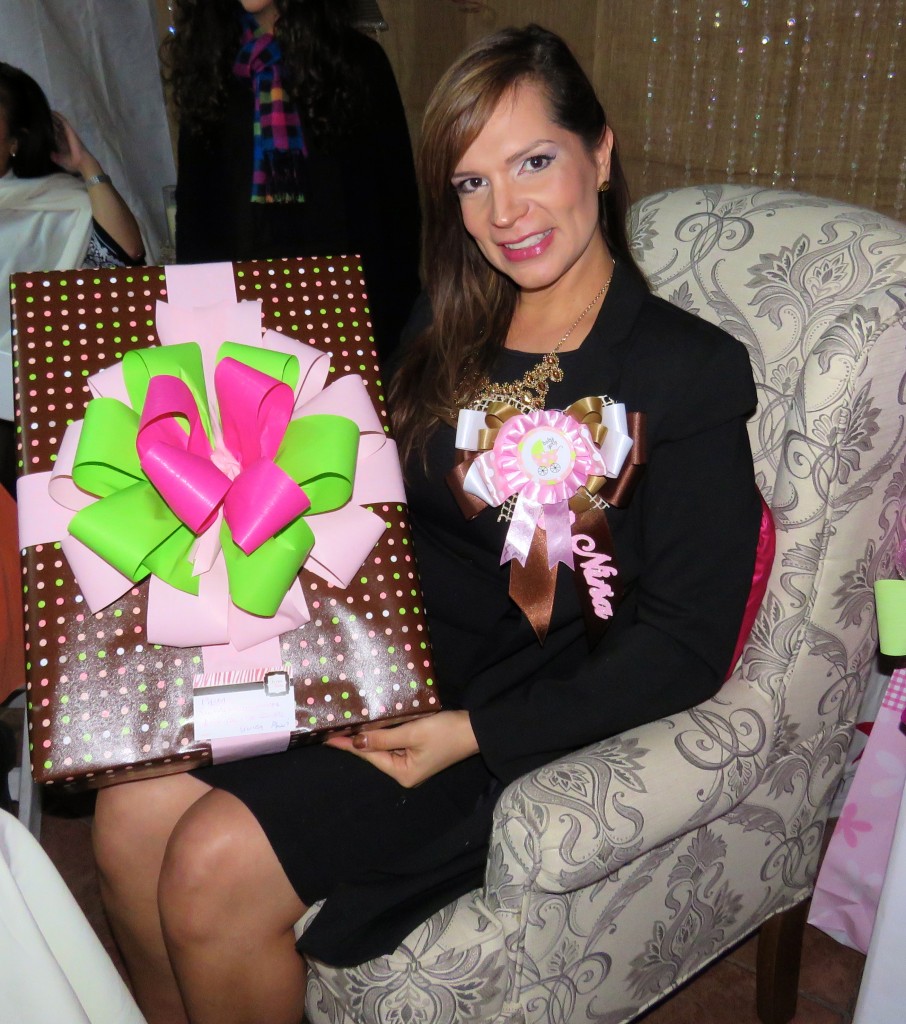 The first baby shower for our little girl was held in December, I was 25 weeks pregnant. It was hosted by my mom and grandmother, with the support of my sister, sister-in-laws, and aunts. It was an intimate dinner with family. The decorations were beautiful! It exceeded anything I expected. My mom, grandmother, and one of my aunts which helped with the appetizers, outdid themselves with the details! I am not one to have big parties held in my honor. For this special moment in our lives and the blessing of our pregnancy, I did want to celebrate with my closest family members. I told mom I simply wanted a small, intimate dinner, so we held it at one of my family member's homes. The menu included a variety of appetizers, delicious Mexican buffet, and tres leches cake for dessert. The guests continued to enjoy the snacks at the appetizer table all night long. We had a few games and gave out prizes! Our baby received the cutest little outfits and many useful gifts! There were lots of oohs and awes when I opened the gifts! Special thanks to my mom, grandmother, sister/sister-in-laws, and aunts for organizing a special day to celebrate the future arrival of our baby girl! This day was memorable and will go on the list of happiest days of my life! My next baby shower is being organized by my sister and is scheduled for the end of this month. My third and final baby shower is being organized by my comadre (mother of my god-daughter) Marissa and is scheduled for February. I'll am looking forward to both occasions! I'll share photos of those baby showers as well.
Did you have a baby shower before the birth of your children? Do you have any suggestions on fun games we can play? Or baby shower tips?
Note: We took pictures with guests and a group picture, but I didn't post them to respect their privacy. Thank you for understanding.   

Hugs,
Paola
PS – My pregnancy update & baby bump pictures at 7 months.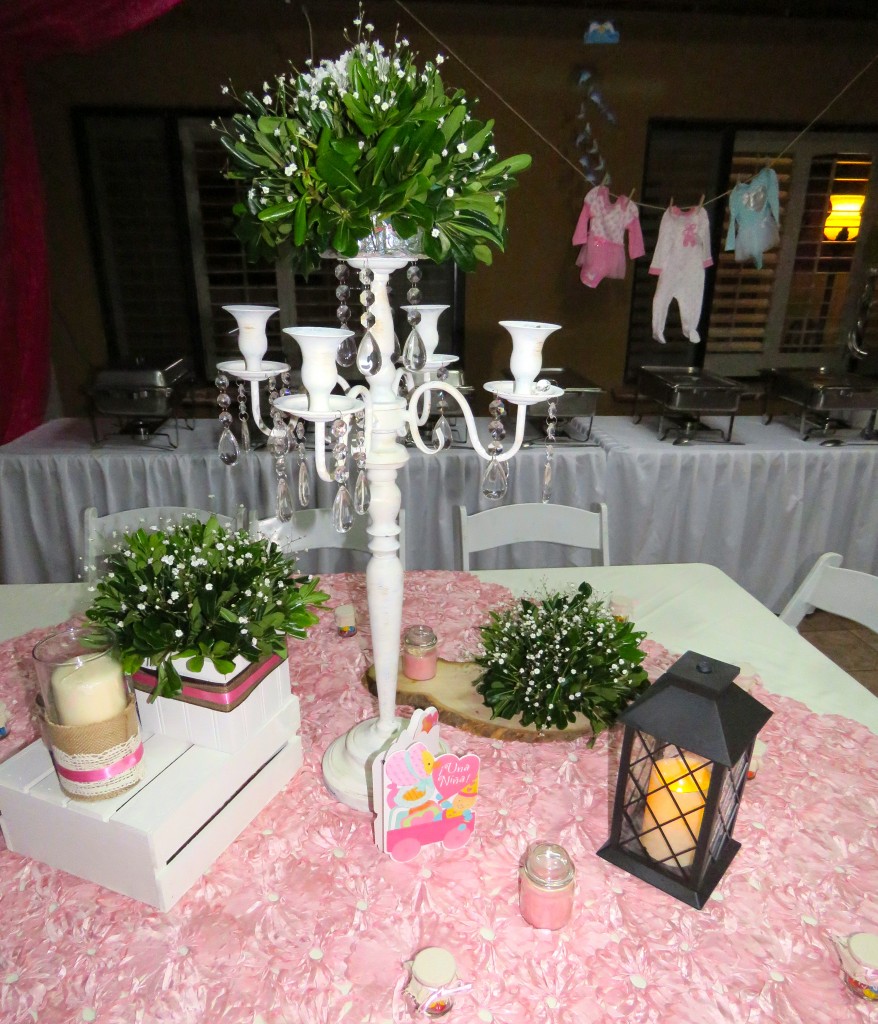 The beautiful decorations! So many details!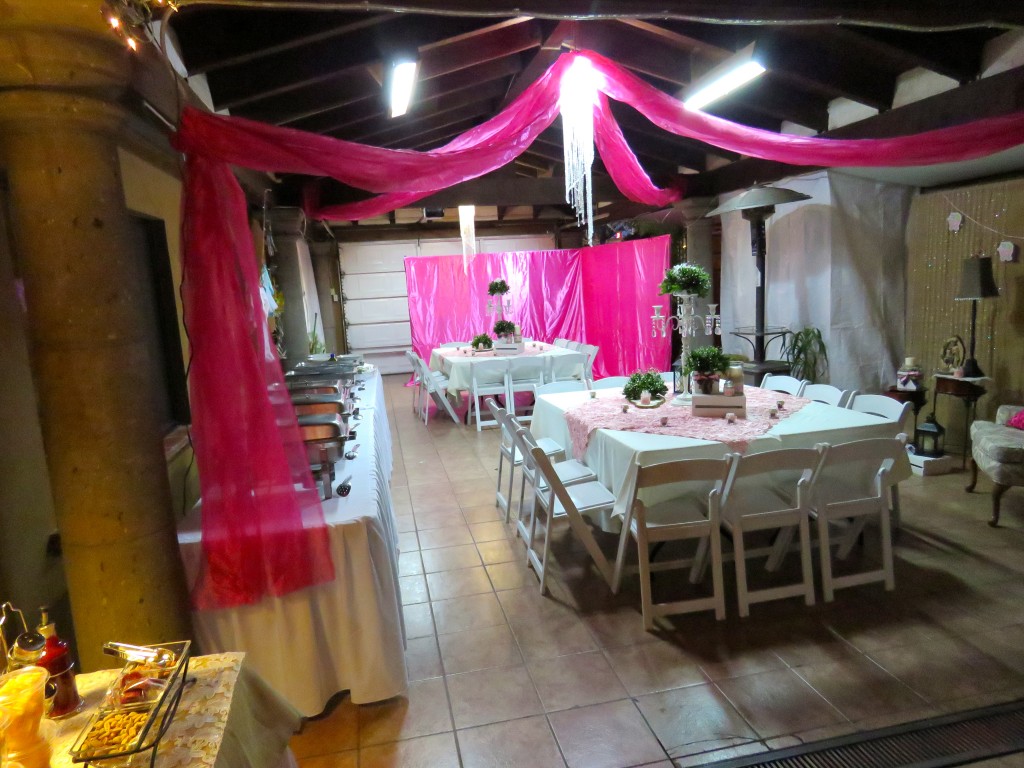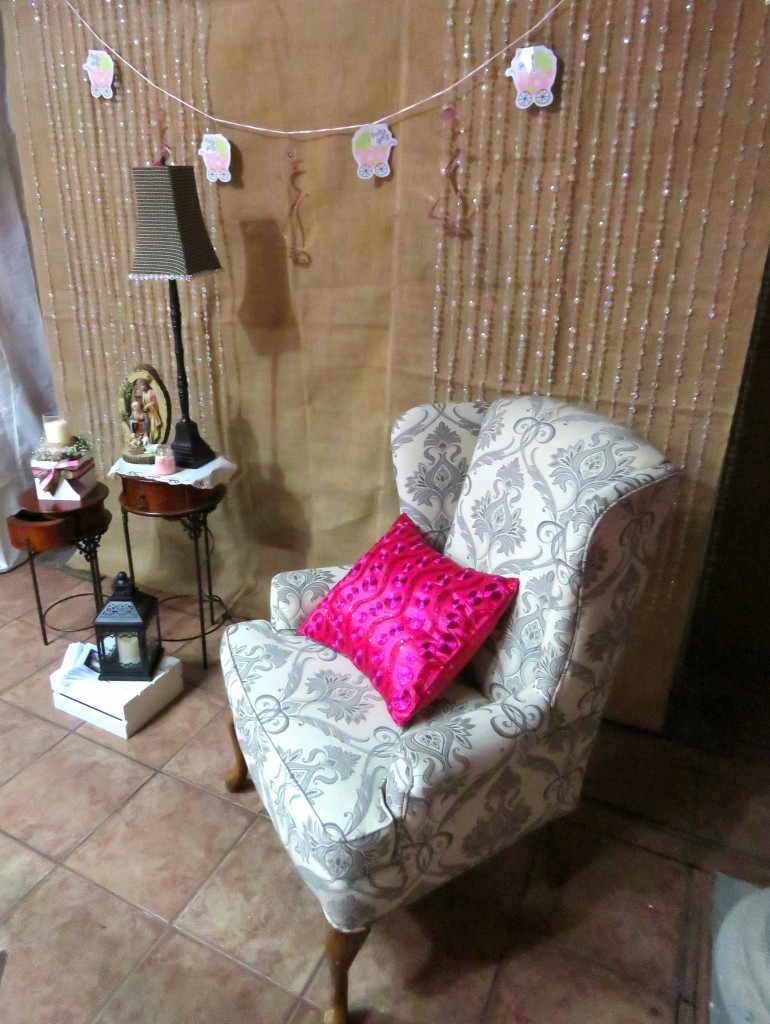 The area set-up for me to sit and open the gifts.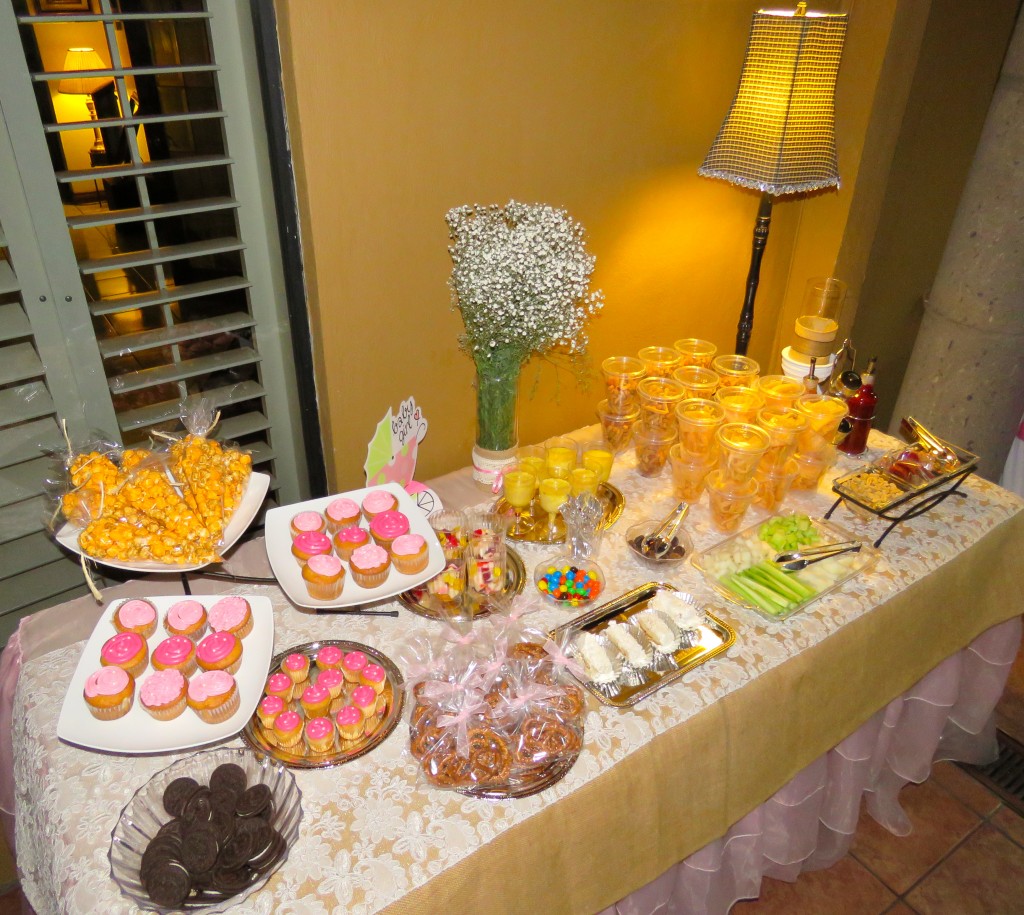 The appetizer and snack table! Lots of yummy options!!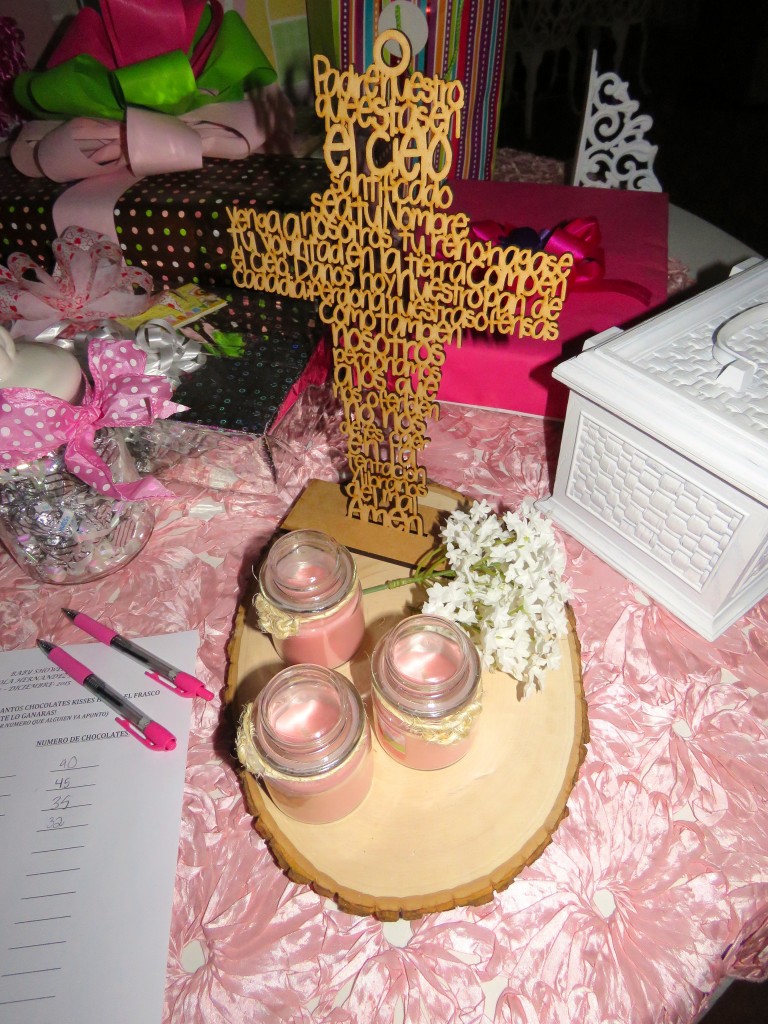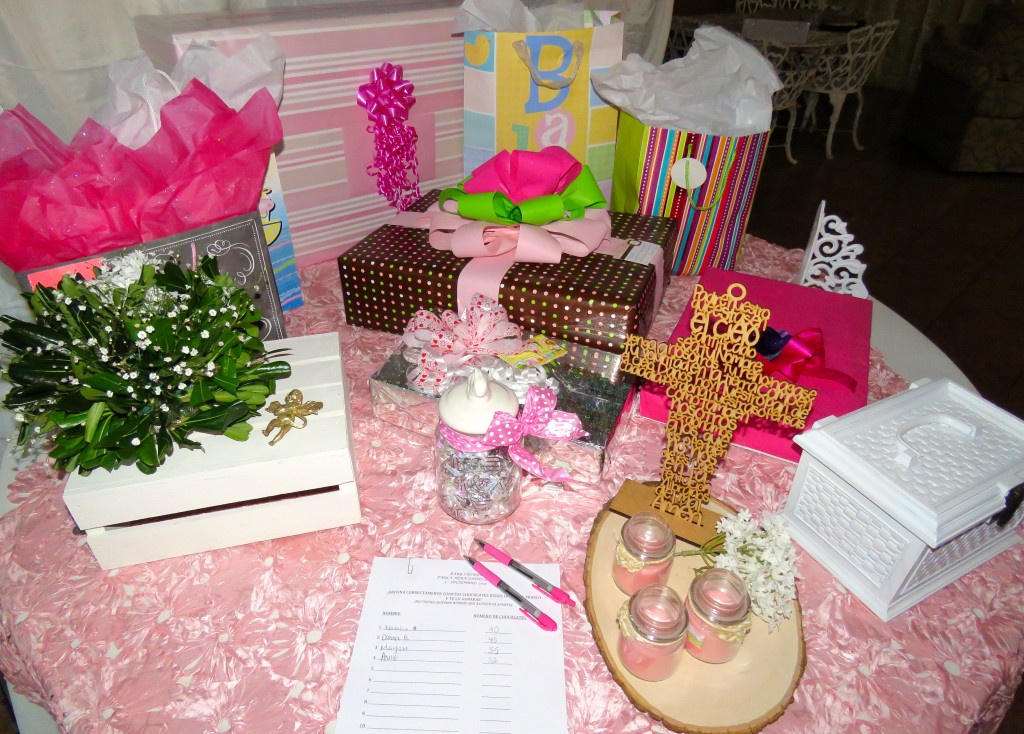 The gift table (picture taken at the beginning of the baby shower).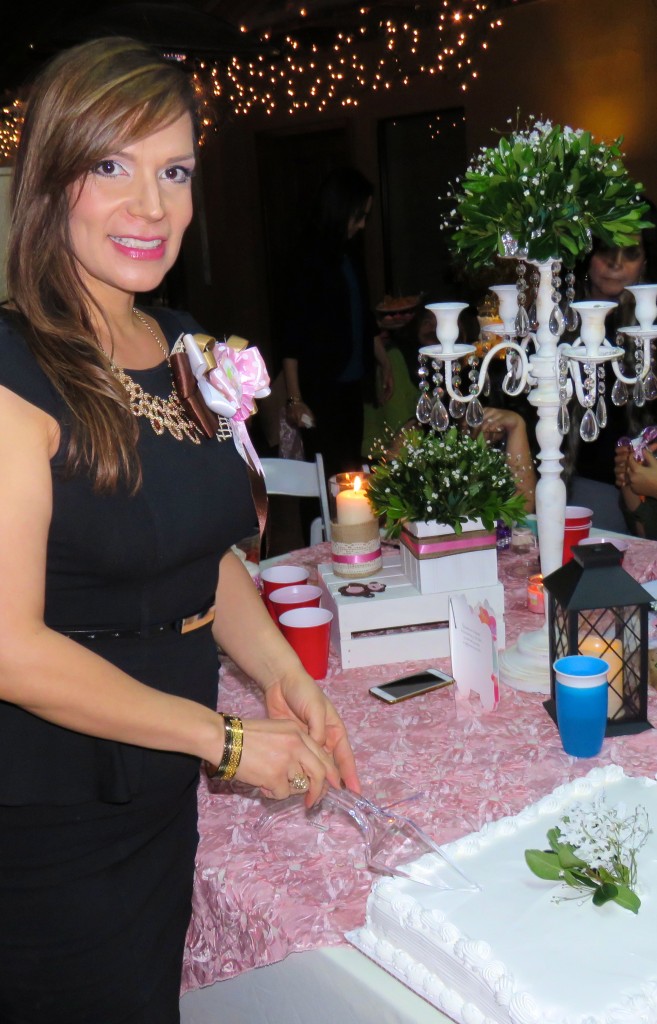 The tres leches cake.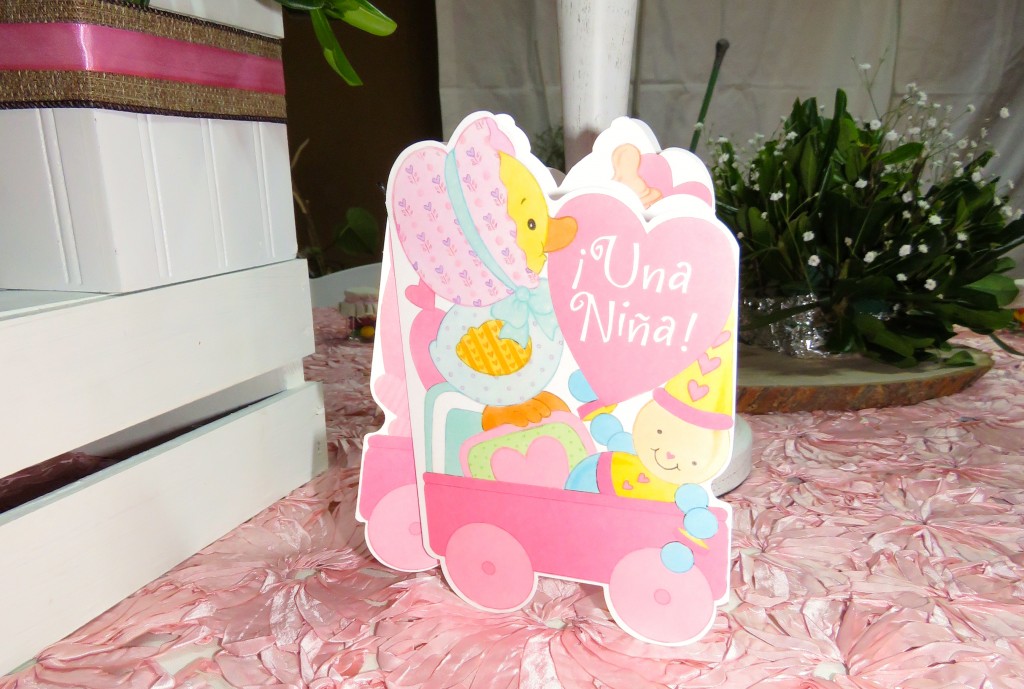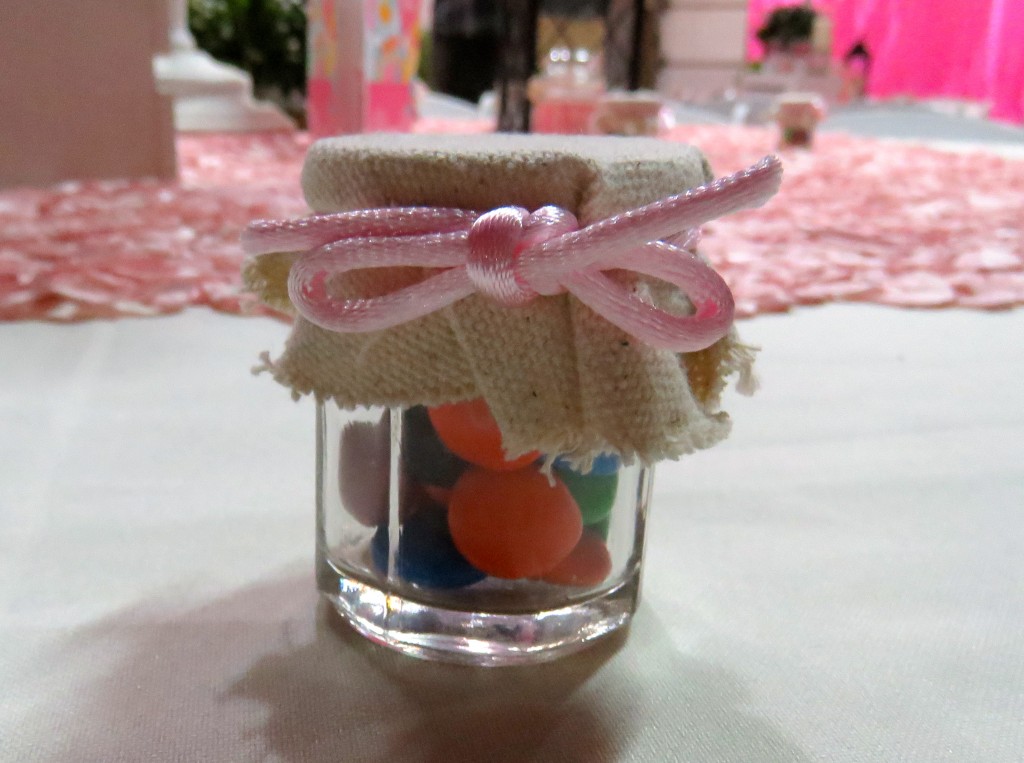 One of the keepsakes for guests – small mason jars filled with M&M chocolates (these were made by my sister-in-law). Such cuteness!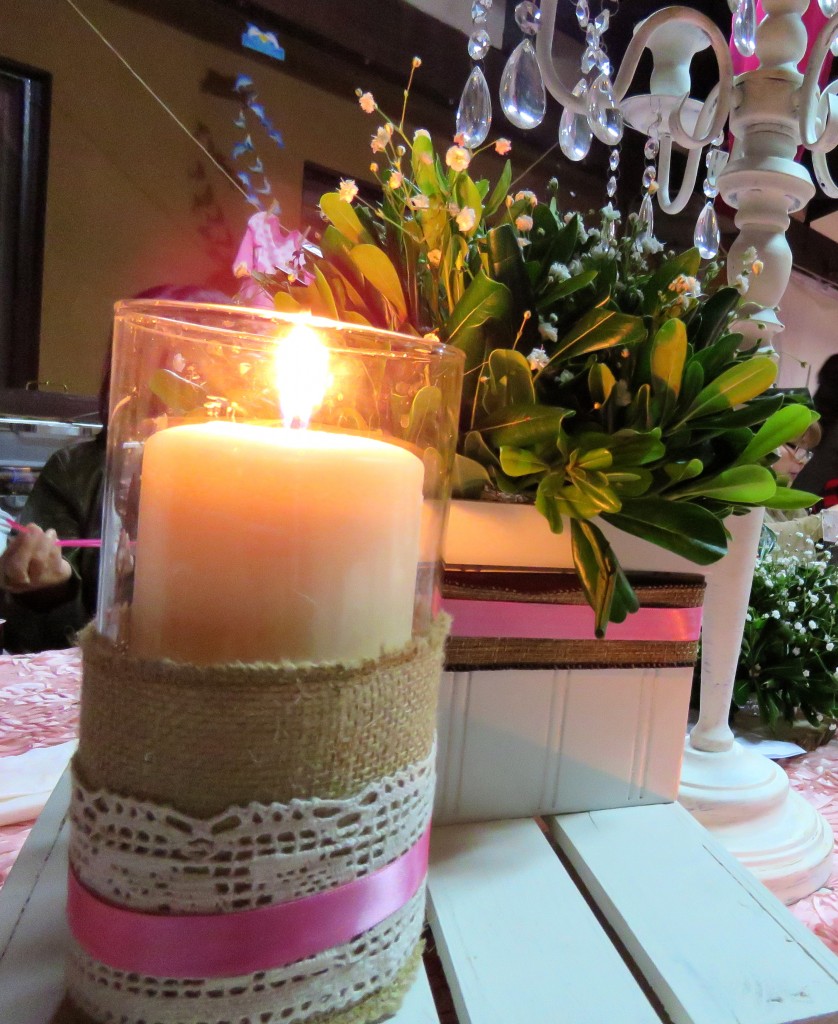 We turned on the candles before we ate dinner.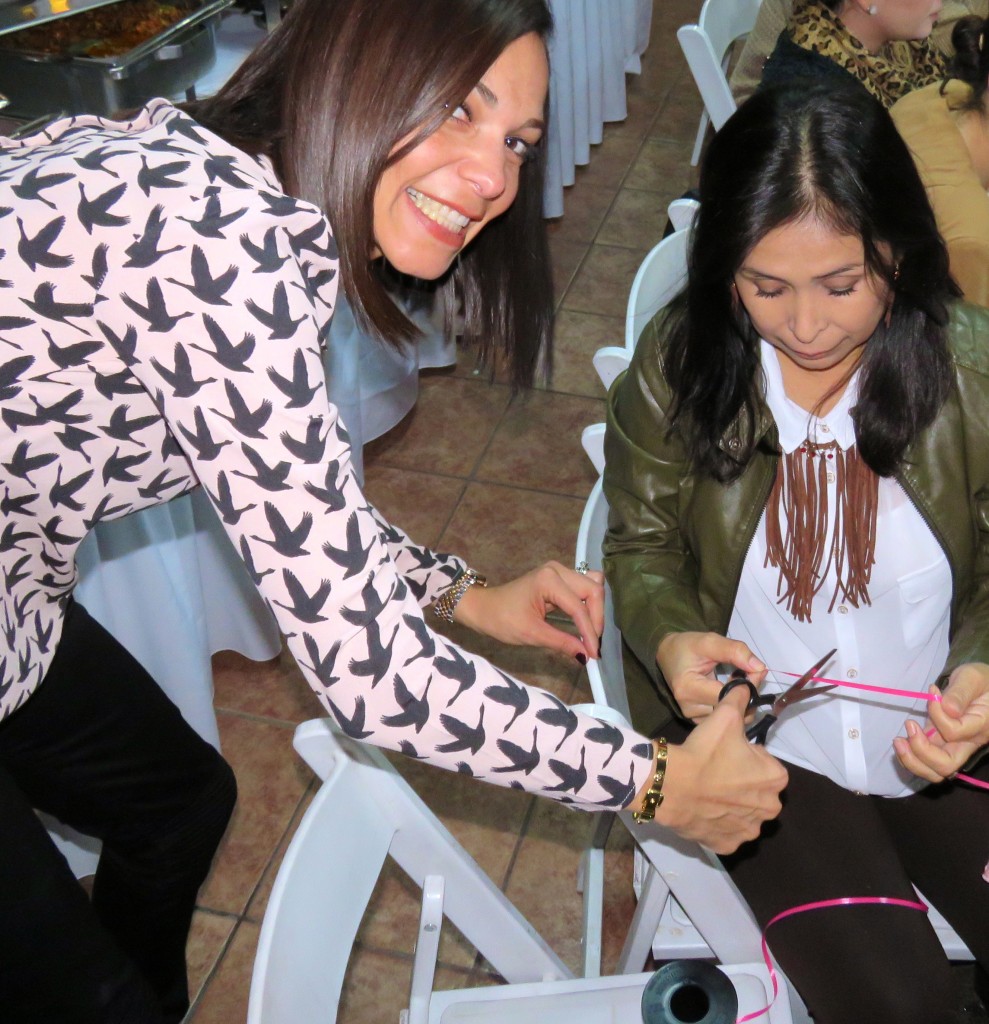 After we copleted dinner, my sister helped coordinate the games. Guests guessed the size of my belly.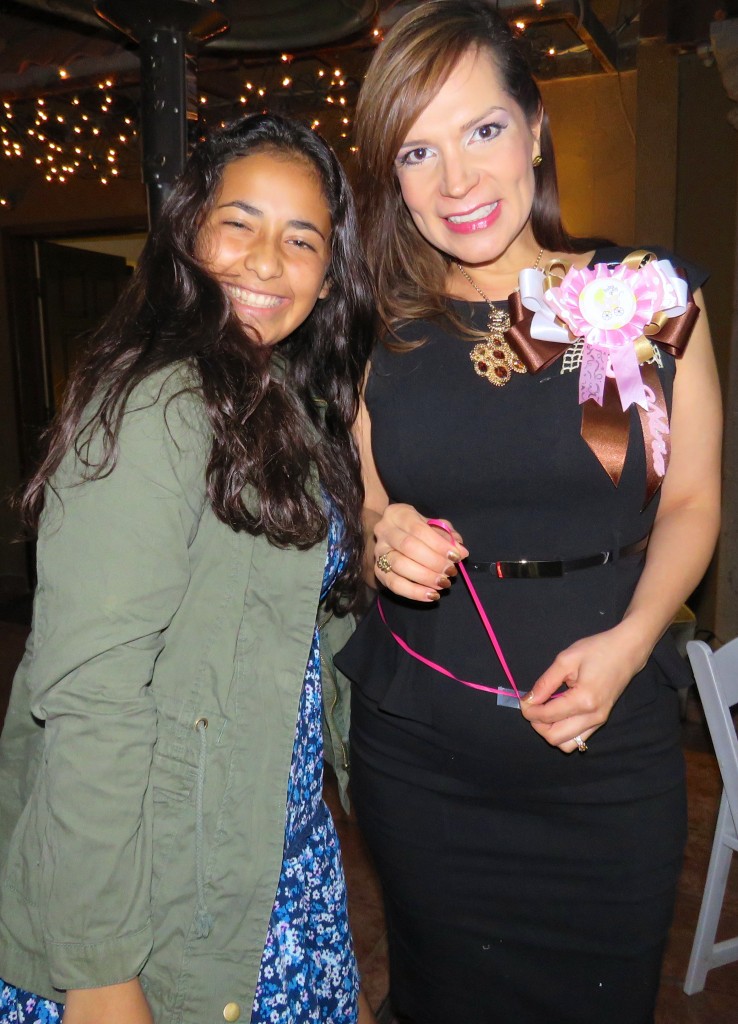 We placed a tape on the spot on my belly where we measured the size, to ensure we measured everyone's ribbon at the same spot.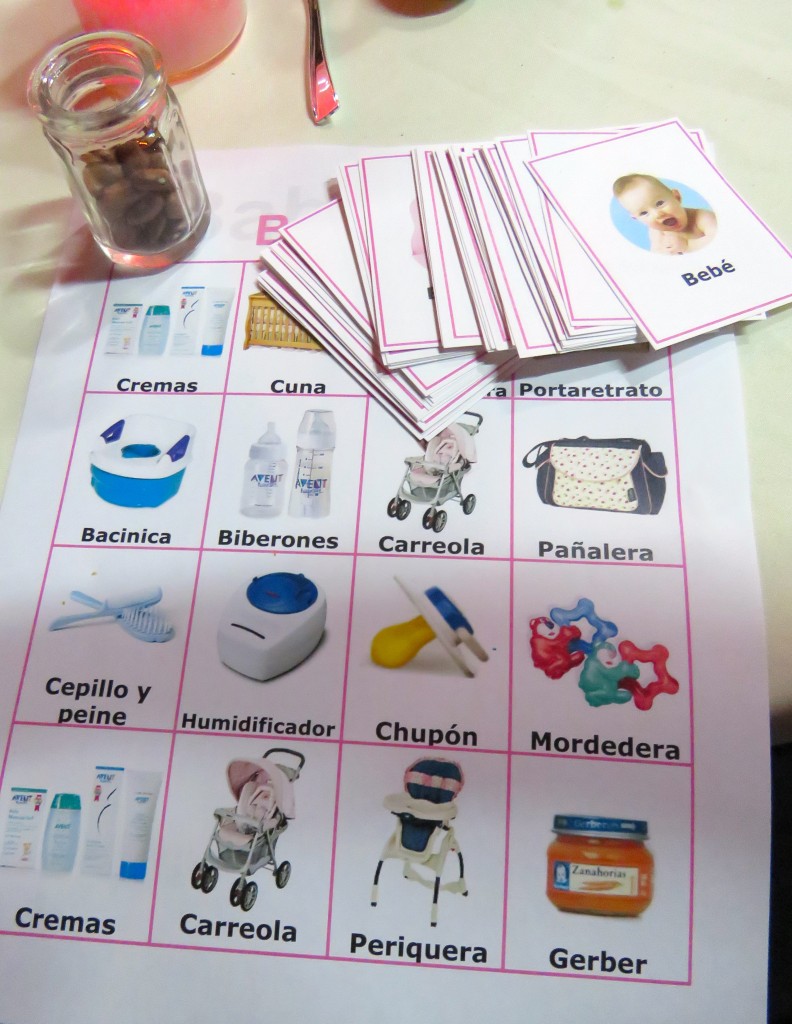 We also played Baby Shower Loteria (bingo).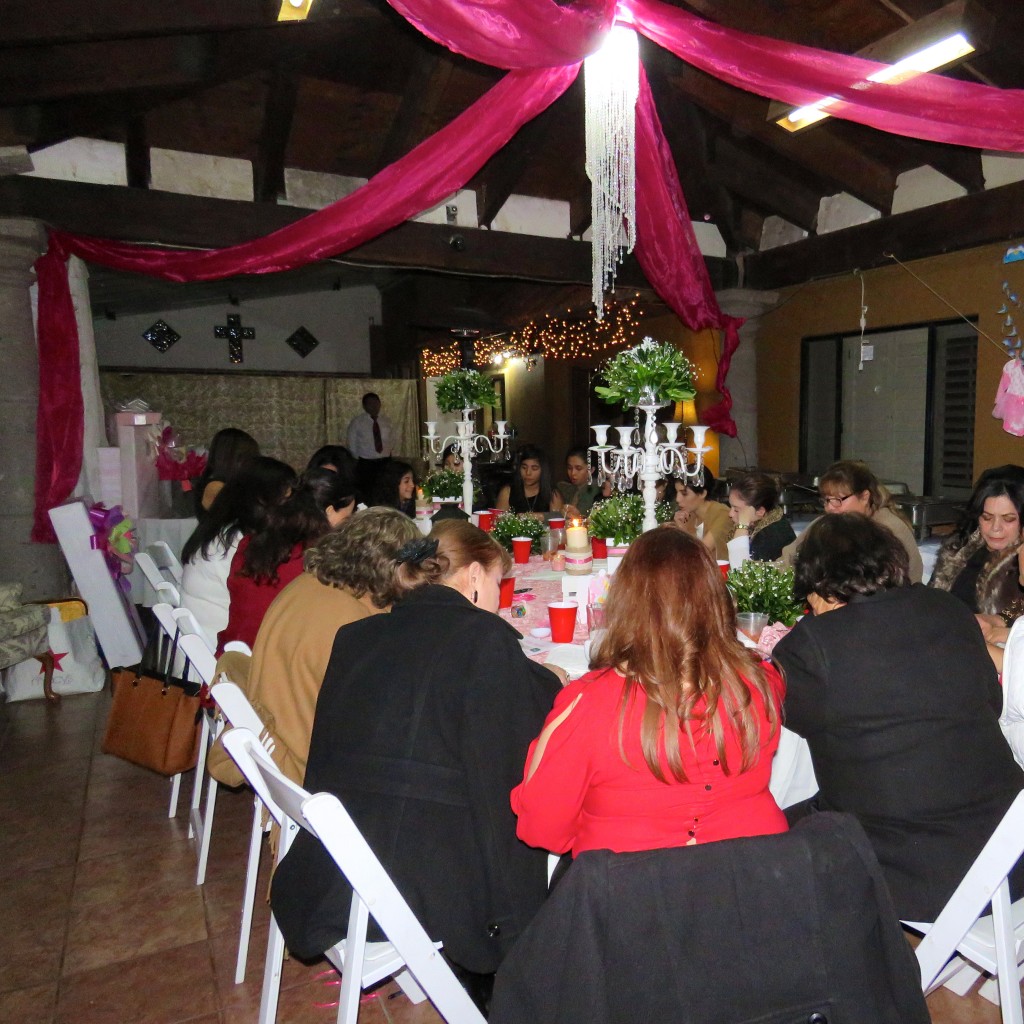 During one of the games.
This is a game suggested by my friend Lorena. We placed Hershey's Kisses in a jar and guests had to guess how many Kisses were in the jar. The winner got to take the jar filled with Kisses home!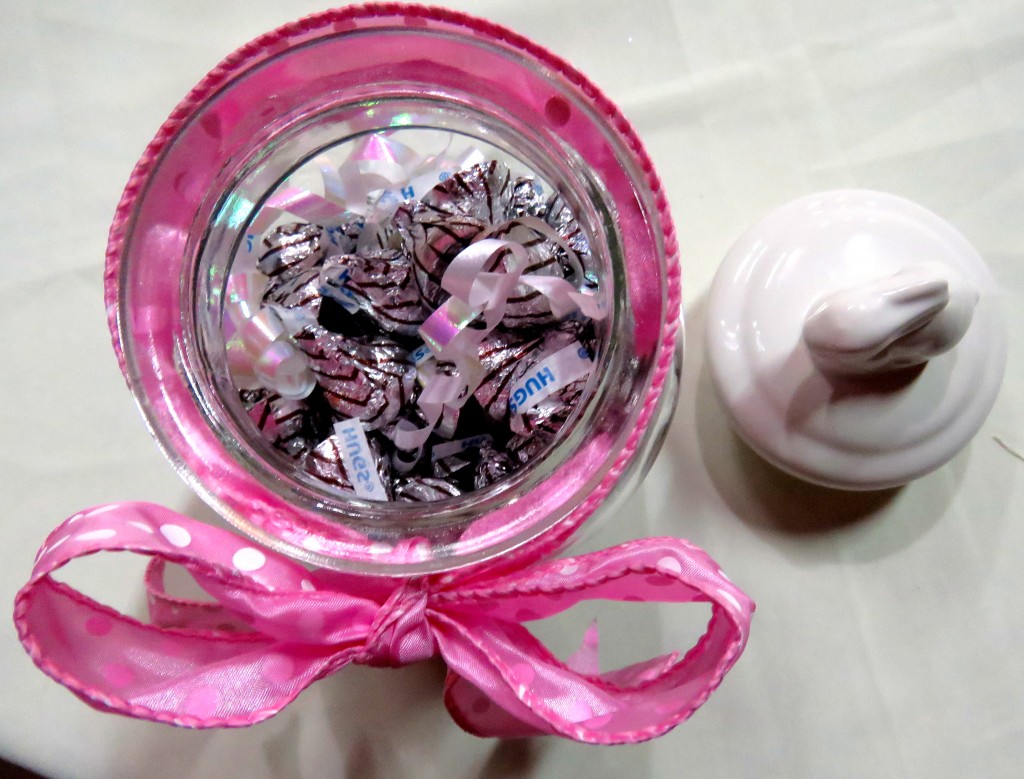 I added ribbon inside the jar with the chocolates, to make guessing more challenging.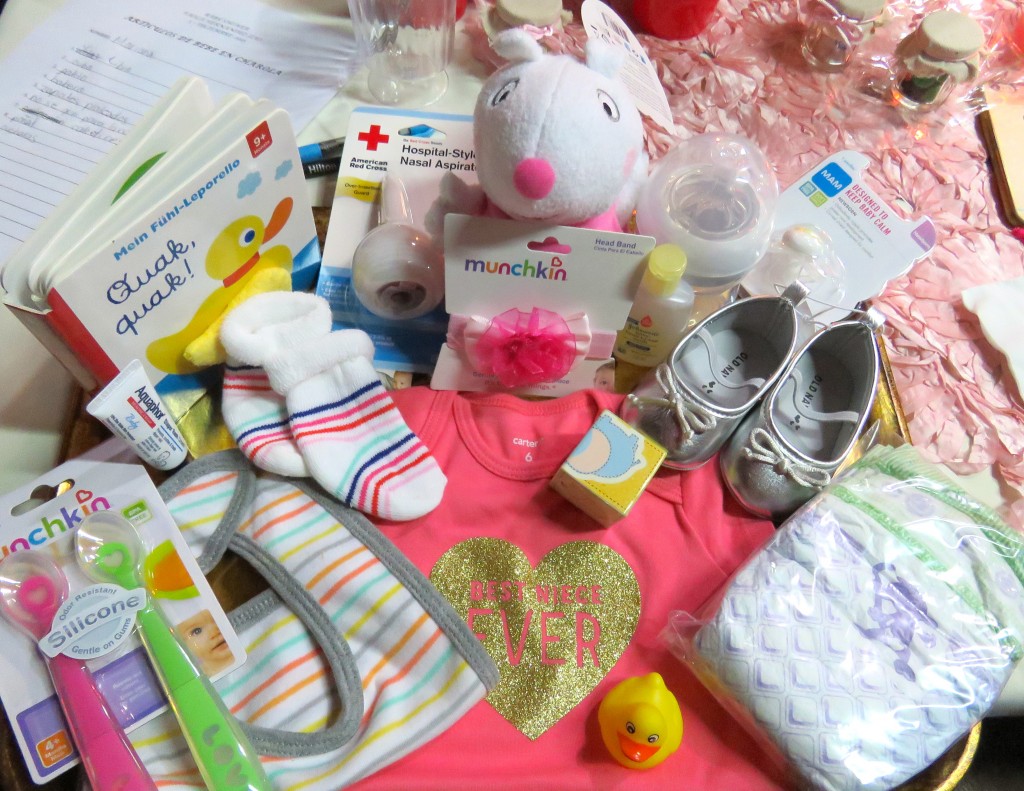 This is a memory game suggested by my sister. We passed out sheets of paper with numbered lines to the guests and they were supposed to write down all the items they remembered. It was fun! Two guests guessed every single item correctly!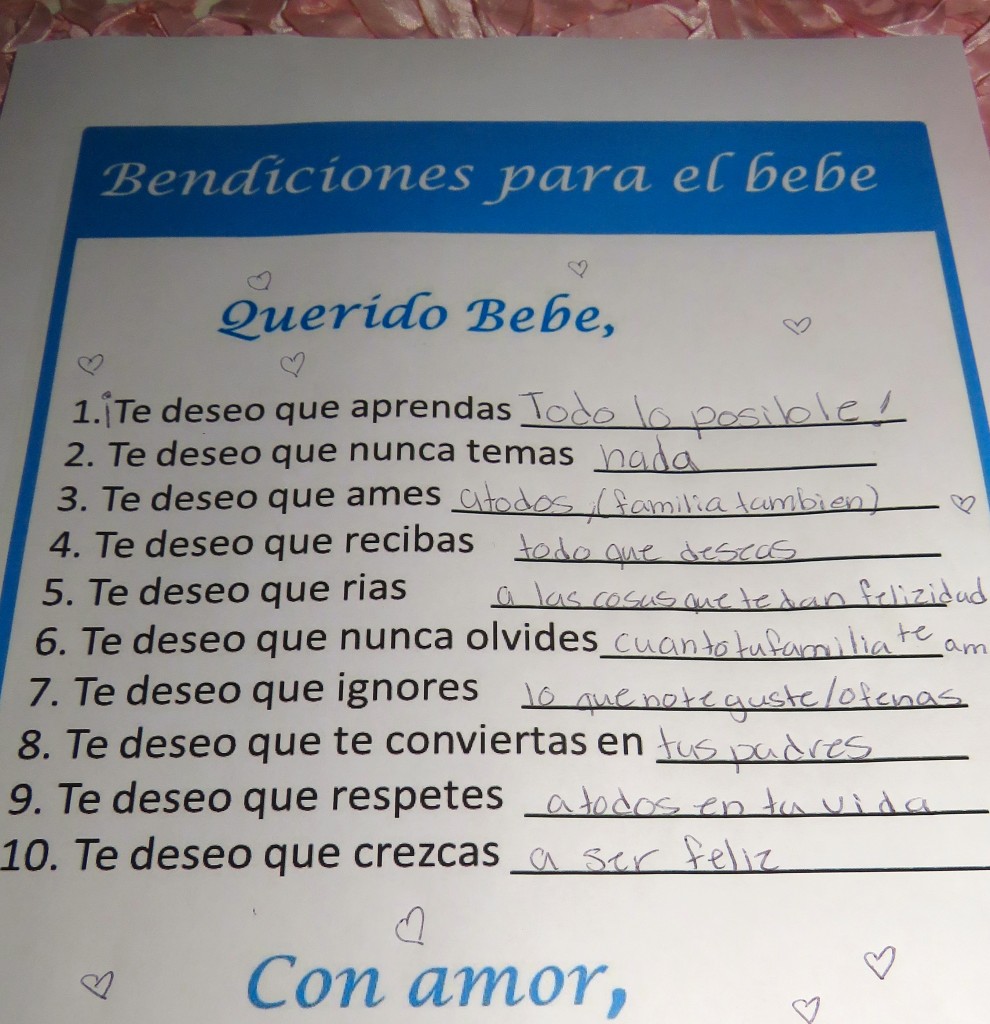 I found these sheets on-line. I asked guests to fill the out with blessings they wished for our baby. These made me get teary eyed! Such heart felt messages! We will place them in the baby's scrap book and read them to her.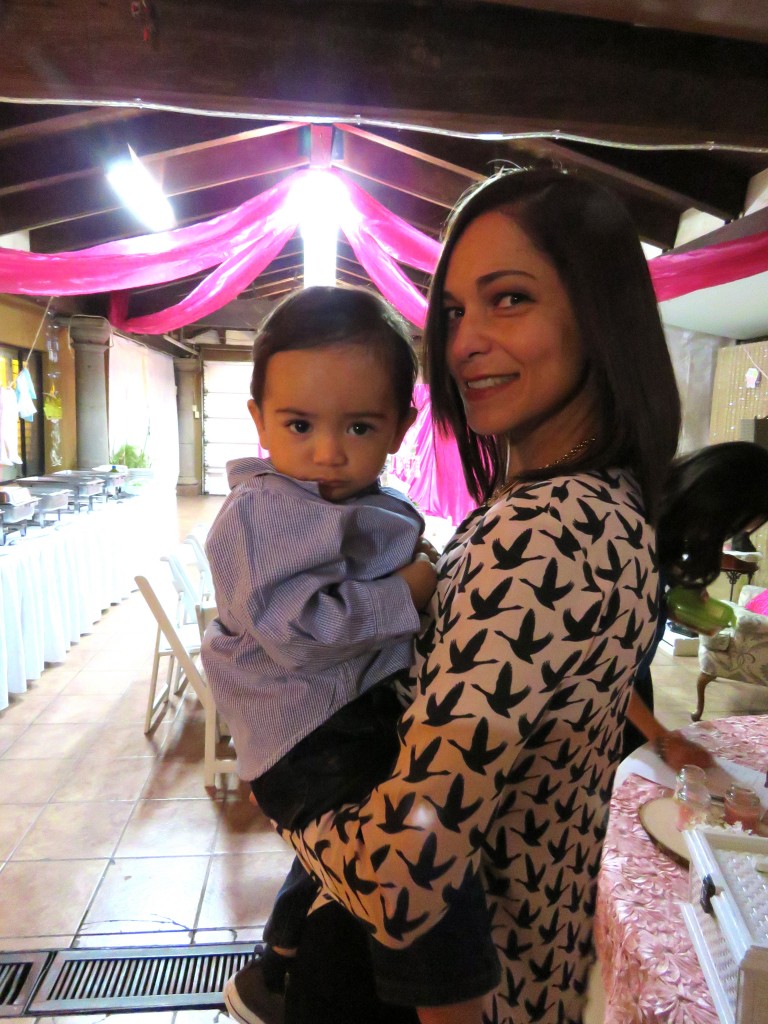 My sis 🙂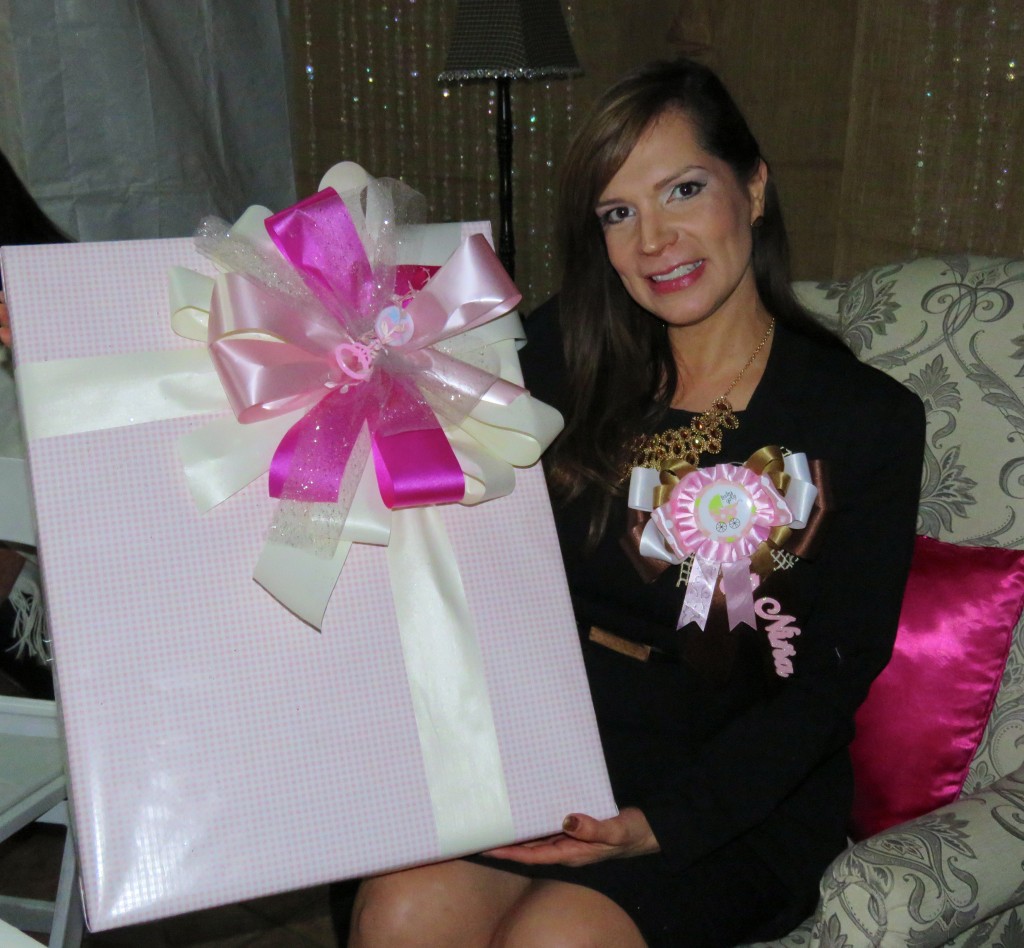 At the end, we opened the gifts. Below are a few pictures from the gifts. The wrapping and bows were so intricate and special.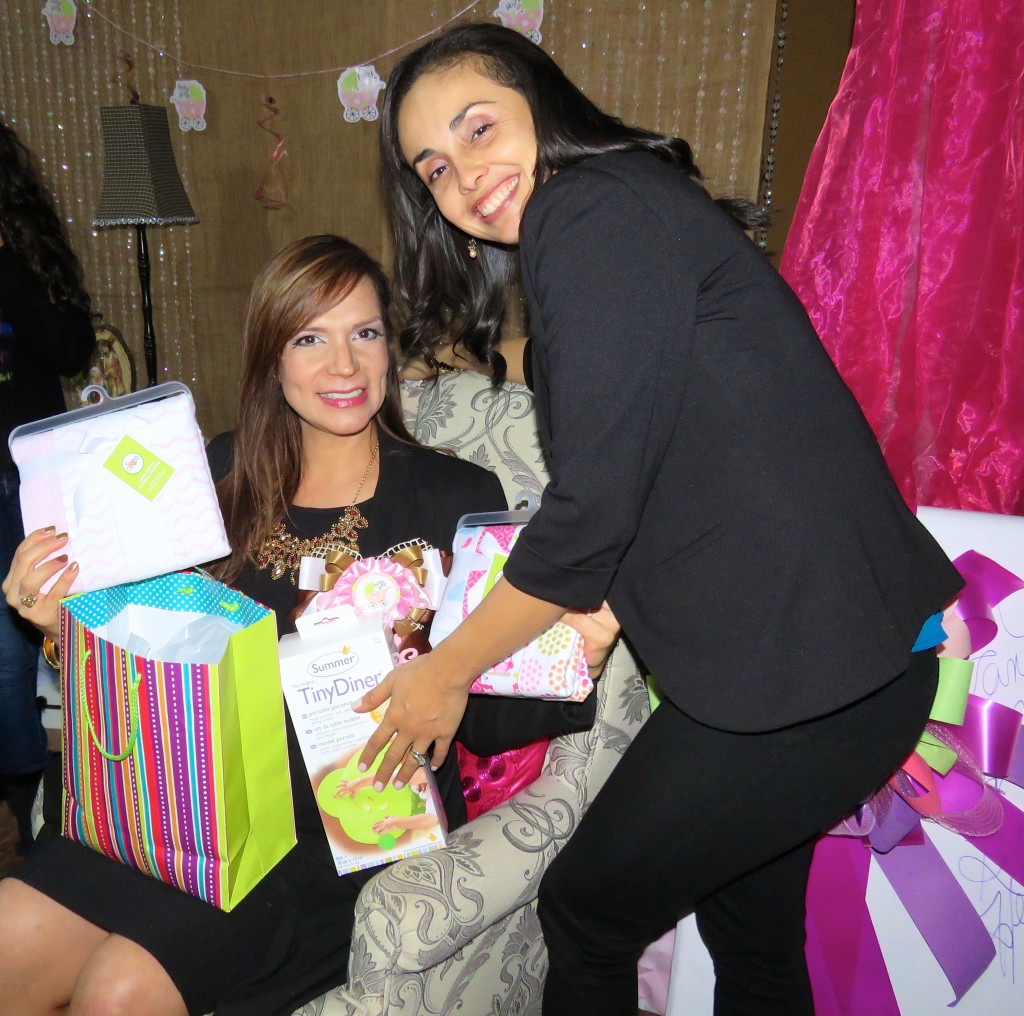 With my sister-in-law.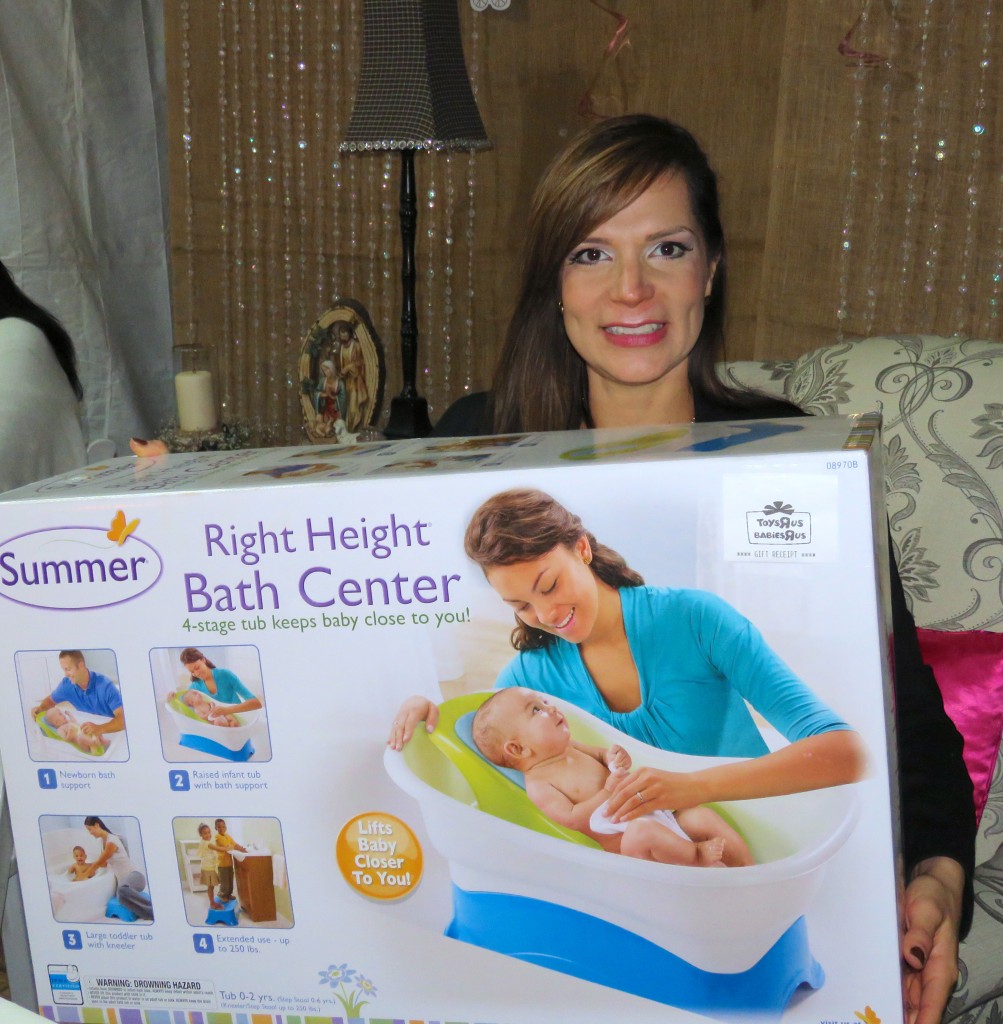 My sister helped me put together our baby registry at Babies-R-Us. This bathtub (in pink) was on the registry. My sister gifted it to us, along with other bath time related items! It will be a useful gift for many years to come since the base becomes a step stool when the baby is a toddler. I was teary eyed in this picture. After reading my sister's card, we both got teary eyed.