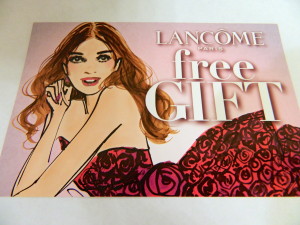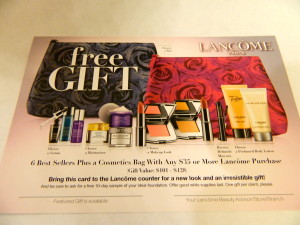 Hi ladies,
My Macy's promotional catalogue arrived yesterday and I saw that Lancome has a free gift with purchase! Yay! I use Lancome products and needed to buy the eye cream, so this was perfect timing! The promotion is a 7 piece gift set with any $35 or more Lancome purchase. It includes a cosmetics bag and six best selling products (pictured – you choose: a serum, a moisturizer, a perfumed body lotion, a make-up look of blush & lipstick, and receive a mascara). The eye cream I purchase costs $60, so it qualified for the free gift. I actually use most of Lancome's gift with purchase items, particularly for traveling, and find them useful as a way to try out new products. The lip stick is full size, so it is quite useful. I've used their serums before and selected the Vissionnaire option to try it because my friend Lizeth recommended it recently. I like using the perfumed body lotions on weekends instead of perfume or at night before going to bed. I selected the Blush Subtil option because it is more of a brown/orange tone bronzer and because I already have a few pink blushes. Instead of the moisturizer, I requested if I could exchange it for a small eye cream and the sales associate accepted, which was very nice of her.
I am not one to buy items just because there is a free gift with purchase, but with Dior and Lancome I do because these are brands I use daily and I like the quality of their products. In this case, I know I will use the items from the gift set.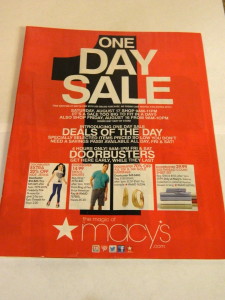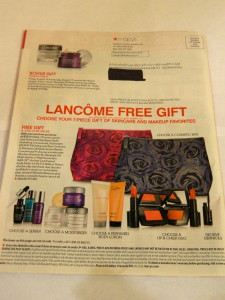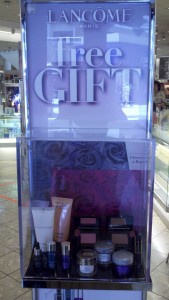 When you arrive at the Lancome counter, the sales associate let's you select the items from the options available – and you mark them on a sheet.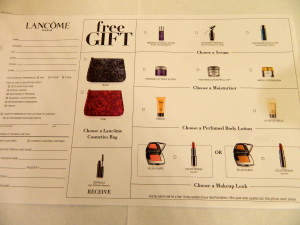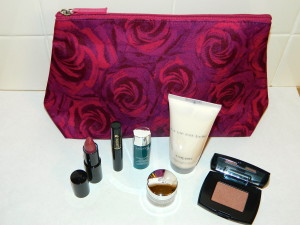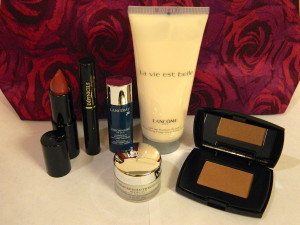 There is an additional bonus gift available for two days only – on Friday, August 16 & Saturday, August 17, receive the deluxe sample of eye cream (while supplies last). Since I went today, I asked if I could pre-buy today to receive the 7-piece free gift and receive the bonus gift. Luckily the associate was nice enough to say yes since she was unpacking the bonus gifts. Hey, it never hurts to ask, the worst they can say is no.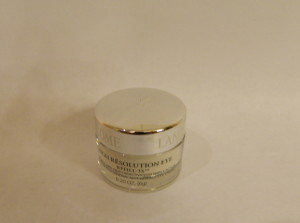 And, while at the Lancome counter, I noticed that for a $70 purchase you could receive  three more additional items: an eyeshadow palette, the eye make-up remover (which I exchanged for a serum), and a face wash. So, I purchased a mascara ($28) and that qualified me for the $70 minimum.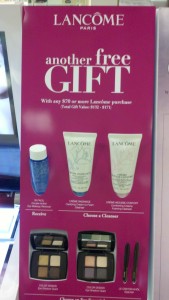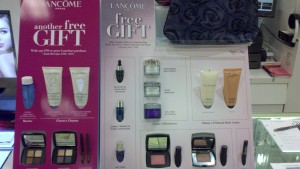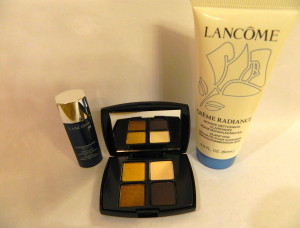 The free gift options with the $70 purchase included the eyeshadow palette or this eyeliner in brown or black. I selected the eye shadows, but since the associate noticed I was reading the info on the sample eyeliner, she also included it, yay! I chose the brown eyeliner. I guess it helps to pre-buy and be one of the first customers!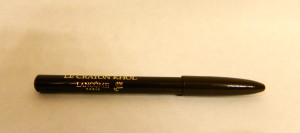 This is the eye cream and mascara I purchased. I like both products and use them regularly, the eye cream in particular because it is effective and hydrating.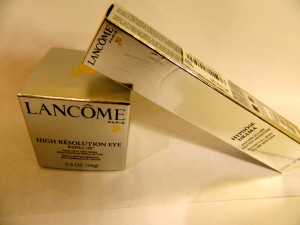 In total, I paid $93.96 for both items and received all of the items pictured below! What a great deal! The 7-piece gift set alone is valued at $101 – $128! The eyeshadow palette, serum, and face wash are valued at $132 – $171, So in total, I received an additional $233 – $299 in products.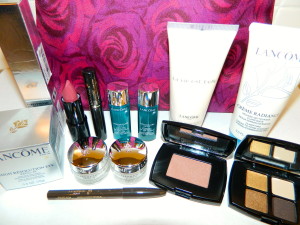 And, since the bottom of the form I filled said "Choose a Makeup Look – be sure to ask for a free sample of you ideal foundation," well I asked for a free foundation sample that best matched my skin. These samples are useful for travel and to test new foundations.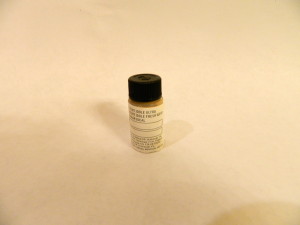 The Lancome free gift with purchase is good while supplies last. These promotional items run out quickly, so if you plan to take advantage of it, I suggest you go soon!
Do you use Lancome products?
Hugs,
Paola