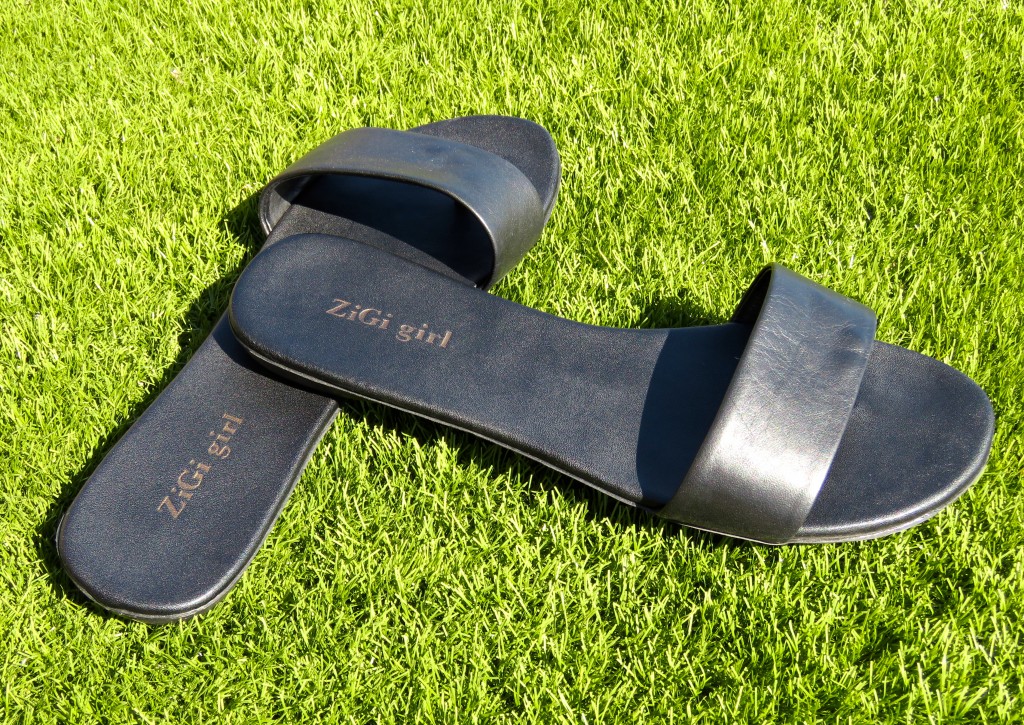 Every spring & summer, I seem to choose a favorite pair of sandals which I wear multiple times every week. This year it was these Zigi Girl black sandals which I am continuing to wear into the end of September because the weather has been quite warm. Over the years, I have learned to purchase shoes and sandals that are not only stylish, but also comfortable. One some days, I spend lots of hours on our feet making comfort key. I try to only buy leather shoes because the leather will give in and adjust to my feet. Soft leather is the best for comfort. I have medium to wide feet, so this is important to me. Even after years of wearing heels daily, my feet are in good conditions. I don't have calluses or any issues with my feet. I also consider the outside base of the shoe, the sole, to see if it has arch support. When shoe shopping, I literally fold and bend the shoe with my hand to resemble the way it would move on my feet as I walk and if I were leaning down. I also test the cushion of the insoles with my fingers. After these three criteria, 1) leather, 2) bendable, 3) arch support/cushion, I decide if I will try on a shoe at the store. No matter how beautiful the shoe is, if it does not fit the criteria, I won't buy it because I know I won't wear it very often. These three criteria are also important when purchasing sandals. From what I've read and personal experience, sandals and shoes that are completely flat are not good for our feet or backs. Even in sandals, I will look for comfort, leather, and bendable. I have a few sandals that have thin leather soles and insoles which are flat, and after wearing them for a short amount of time my feet and legs get tired. I have started wearing small clear gel insoles with those sandals (only the gladiator style or those with straps that close around the heals).
When I saw these Zigi Girl black sandals at TJ Maxx, I did the three criteria tests. The sandals passed all three, so I tried them on. They have been one of the best purchases I have made. I have worn these sandals more than any other shoe this summer! I have also taken them on trips with me! I like wearing them with summer dresses because the openness around the heel elongates my legs. I have also worn them with jeans and take them with me as back-up shoes when I am wearing heels. They are simple and easy to match. The black leather is casual enough to wear with summer dresses, but also appropriate to wear with dressier slacks. The outer sole is rubber so it folds well with the movement of my feet. The sandals are light weight and the leather has stretched to fit my feet comfortably. Even after wearing them a gazillion times this summer, the cushioned insoles are still comfortable, they have not gone flat! I will wear these sandals into the fall as long as the weather permits and then save them to be worn again in the spring next year!
Do you have a favorite pair of comfortable summer sandals you wear over and over?

Hugs,
Paola
The small heel provides some arch support, this way the sandal is not completely flat.
The sandals fit the width of my feet and the leather is soft, making them extra comfortable!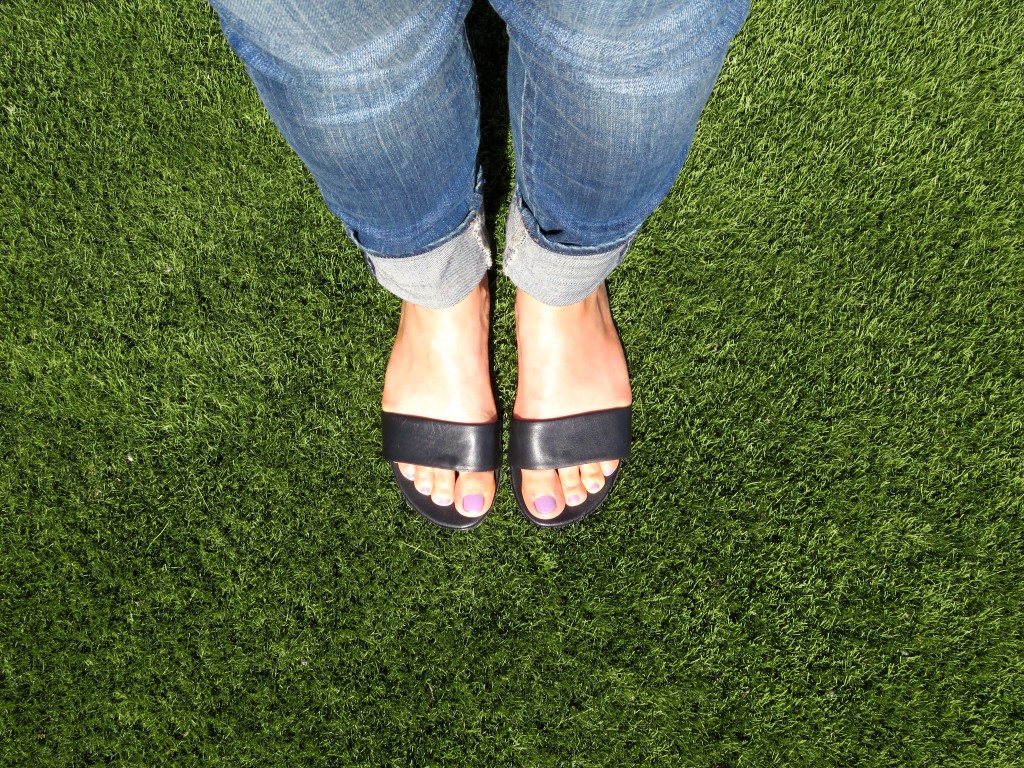 I've worn them with skinny jeans and summer dresses.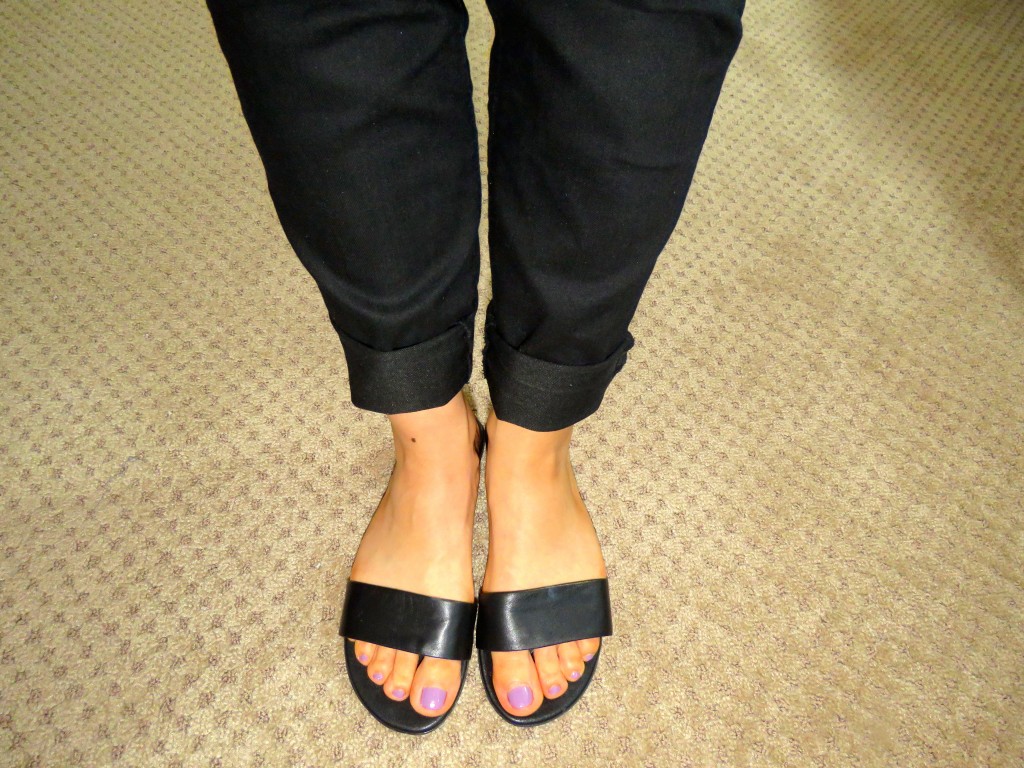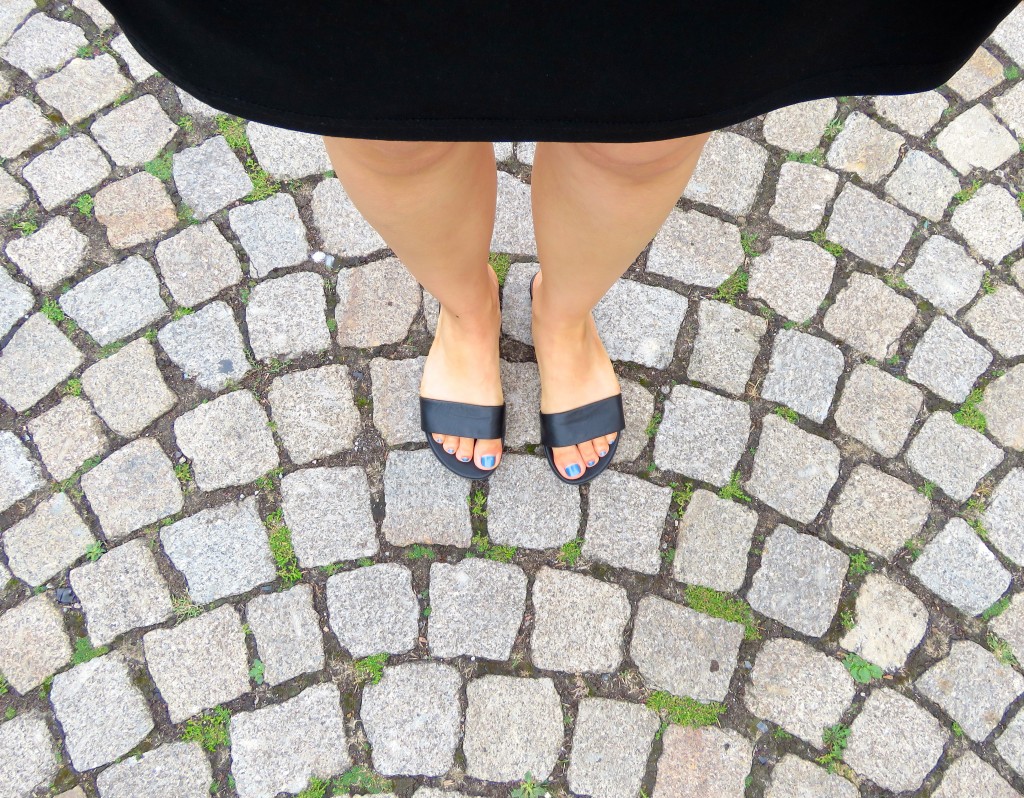 Wore the sandals on a recent trip to Germany….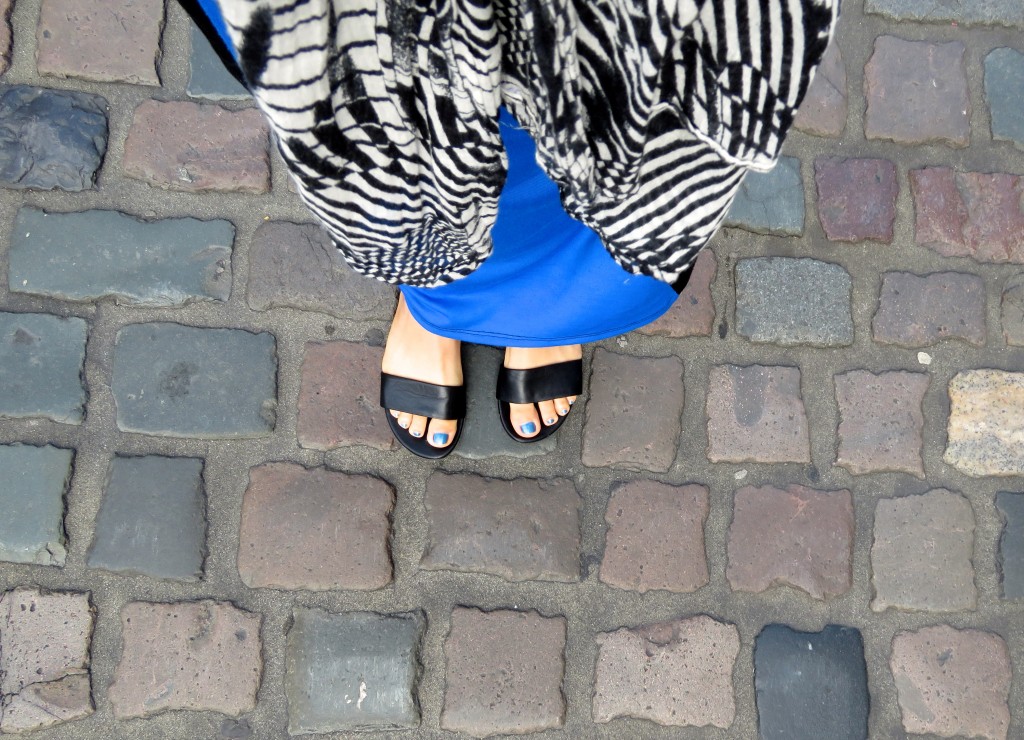 and on the cobblestone streets in Heidelberg. These sandals have traveled to multiple cities with me!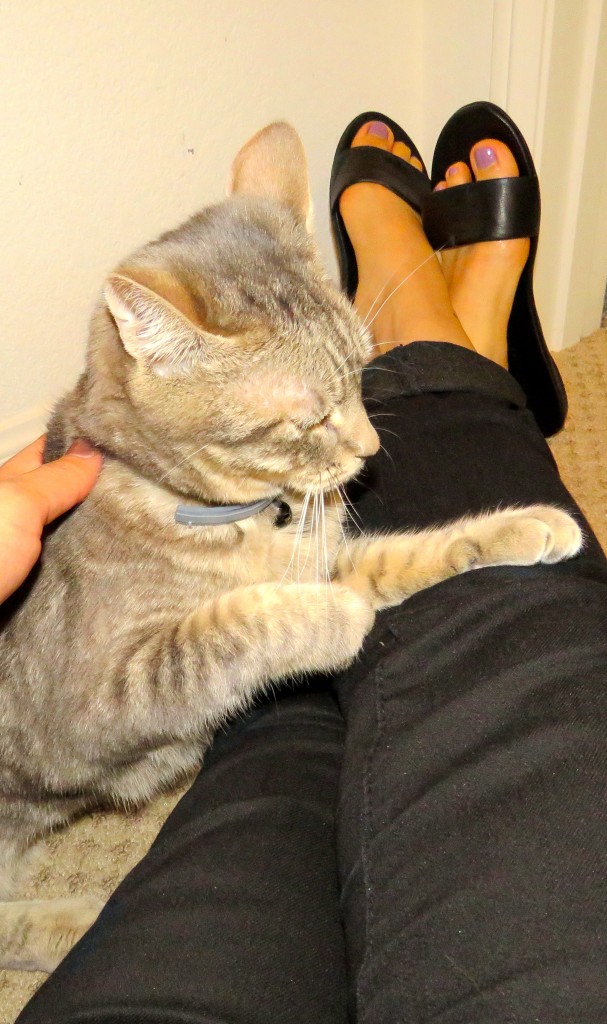 I've also worn them to be just around the house 🙂