I enjoy going to the movies for entertainment, a good laugh, but also to learn. When I have the opportunity to watch a movie which is based on a true story, and is both entertaining and educational, it is the best of both worlds! Everest is one of these movies! I invited a friend to join me for the movie screening and we both enjoyed it. We watched it at Regal Mira Mesa IMAX in 3D. The effects are even better in 3D! The movie is based on the real events of the 1996 Mount Everest disaster. It follows two groups of commercial climbers which are led by professional climbers and guides who have successfully reached the top of Mount Everest on multiple expeditions. During the descent from the climb, a storm surprises the climbers. The movie is motivational, and gives you some insight into why these people had the desire and drive to climb Mount Everest. The scenes are exciting and in IMAX 3D give you the sensation of being close to the snow. I could almost feel the cold air! The movie is an adventure thriller, good for a date night or a night out with friends. It is rated PG-13, making it a good option for a family night at the movies as well. Starring in the movie are Jake Gyllenhaal, Keira Knightley, Emily Watson, Jason Clarke, and Josh Brolin. Below is the Everest trailer. It was released in theaters on September 25, 2015. For more details & theater locations, visit Everest. Enjoy your time at the movies!
Hugs,
Paola
PS – How a Movie Can Help You De-stress & another one of my favorite outings with friends.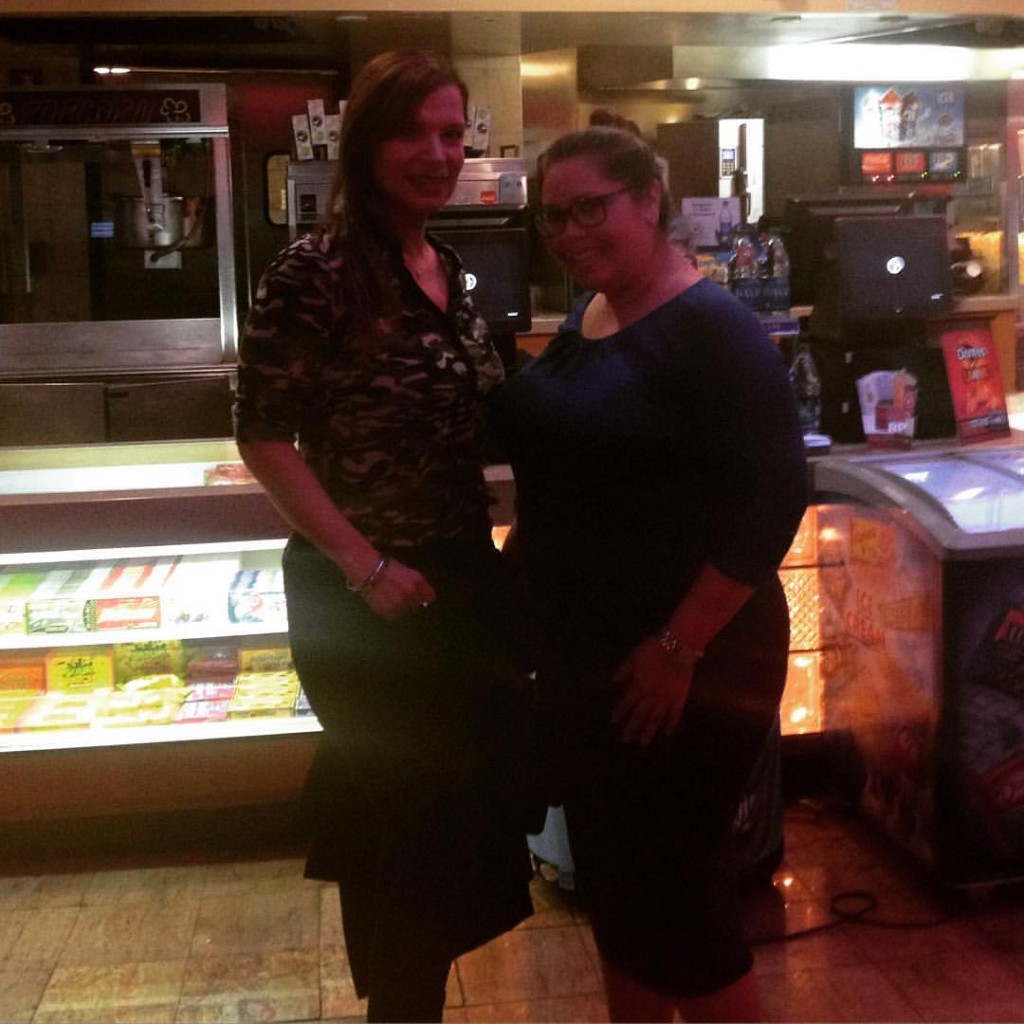 At the movie theater.