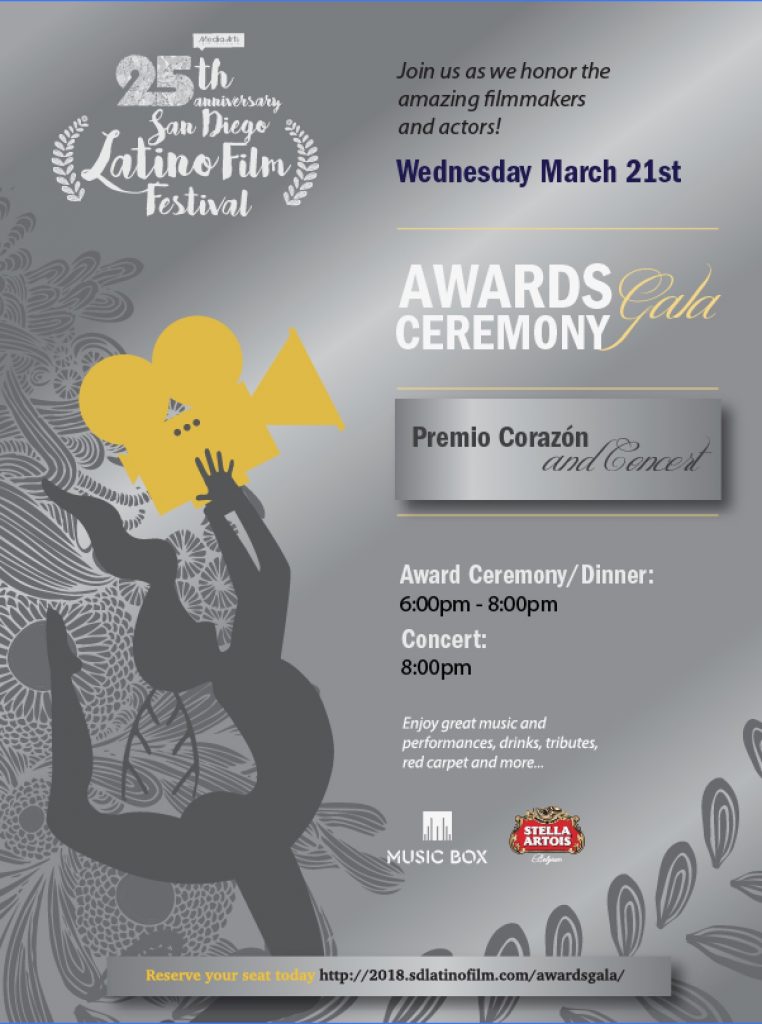 I will never forget the first gala I went to in San Diego. I was about 23 years old and was a volunteer for the San Diego County Hispanic Chamber of Commerce. Through my volunteer work at the Chamber's events, I became friends with the organization's Manager. We have remained good friends to this day. One day, she invited me to a dinner. I had no idea who we would be seating with or how nice the event would be. It was an event in a high rise hotel in La Jolla. We were seated at the San Diego Padres table, with the owner of the team, and right in front of the stage. The team was one of the main sponsors of the event. This being the first Gala I went to in San Diego, it was all very impressive! It was a beautiful event. I remember the table setting, the performance by some children, and the exquisite presentation of the dessert! I called my mom that evening to share the experience with her. My mom had been to several galas before. I will never forget her words, she said something to the extent of, "That's wonderful, be appreciative of these opportunities, learn and enjoy, because many people never get to experience what it is like to attend a gala in their entire life. Many people never get to go to a fancy hotel to eat a nice dinner like that, meet owner's of national baseball teams, executives from corporations and community leaders. Many people never delight in such beautiful and decadent desserts, you are fortunate, be grateful. Make sure to thank the servers working at the event, your friend for inviting you, and the host of the table." I have since been to many galas and fancy dinners, and I still try to stay in the moment and be appreciative. Lots of work goes into organizing these events. These galas help raise funds for non-profit organizations which provide much needed services in the community.
Well, if you've ever wondered what a gala is like, this is your opportunity to attend one! And, this gala is not your average one. This is a special event! It is the 25th Anniversary Awards Ceremony Gala "Premio Corazon" & Concert for the San Diego Latino Film Festival! The Gala celebrates Latino talent and helps encourage others to continue being creative and sharing the Latino experience with others through cinema. Most galas sell their tickets for a minimum of $100-$200 because they are fundraisers. Tables for ten people can sell for several thousand dollars. The Film Festival's is selling tickets for $50 and $280 Table (4 per table). That ticket includes dinner, a glass of wine, dessert, an after-party, and concert. Attendees will have the opportunity to meet and mingle with community leaders, actors, directors, producers, and the Festival's leadership team! The event will be held at Music Box, which is a modern venue in the Little Italy neighborhood of Downtown San Diego! It is an amazing venue! It will be a fun & memorable evening! I hope you join us in Wednesday, March 21 at 6:00pm! As host of the Festival, I am helping them sell tickets for the event! Your ticket not only gets you access to this wonderful event, it also helps raise funds for the Media Arts Center San Diego's (the non-profit which organizes the Festival) youth education programs.
Contact me ([email protected]) to purchase tickets or table. I will have a special surprise for guests which purchase their tickets through me. I look forward to hearing for you!

Hugs,
Paola

25th Anniversary Awards Ceremony Gala
"Premio Corazon" & Concert
---
Wednesday, March 21, 2018
5:30-8:00pm: Awards Ceremony & Dinner
8:00pm-1:00am: Live concert & Centerpiece After Party
Enjoy great music and performances by Shadowplay and Los Duques (8:00pm-12:00am), dinner, wine, tributes, red carpet and more!
The following "Premio Corazon" award winners will be announced for SDLFF 2018: Jury Award – Best Narrative Feature, Jury Award – Best Documentary Feature, Best Directorial Effort, Best Frontera Feature (produced in San Diego/Tijuana region), Best Family Film, Best Narrative Short Film, Best Documentary Short Film, Best Frontera Short Film, Best Youth Documentary, and Best Youth Narrative.
Awards Ceremony & Concert (5:30pm-8:00pm)
$50 Before March 15th
$60 In Advance (March 15- March 20th)
$70 At the Door
$280 Table (4 per table)
Concert Only: Shadowplay and Los Duques (8:00pm-12:00am)
$15 (in advance)
$20 (day/night of concert)
At MusicBox in Little Italy
1337 India St, San Diego, CA 92101
This is a 21+ event.
Co-presented by: Stella Artois, Univision TV, Azteca TV & Radio Latina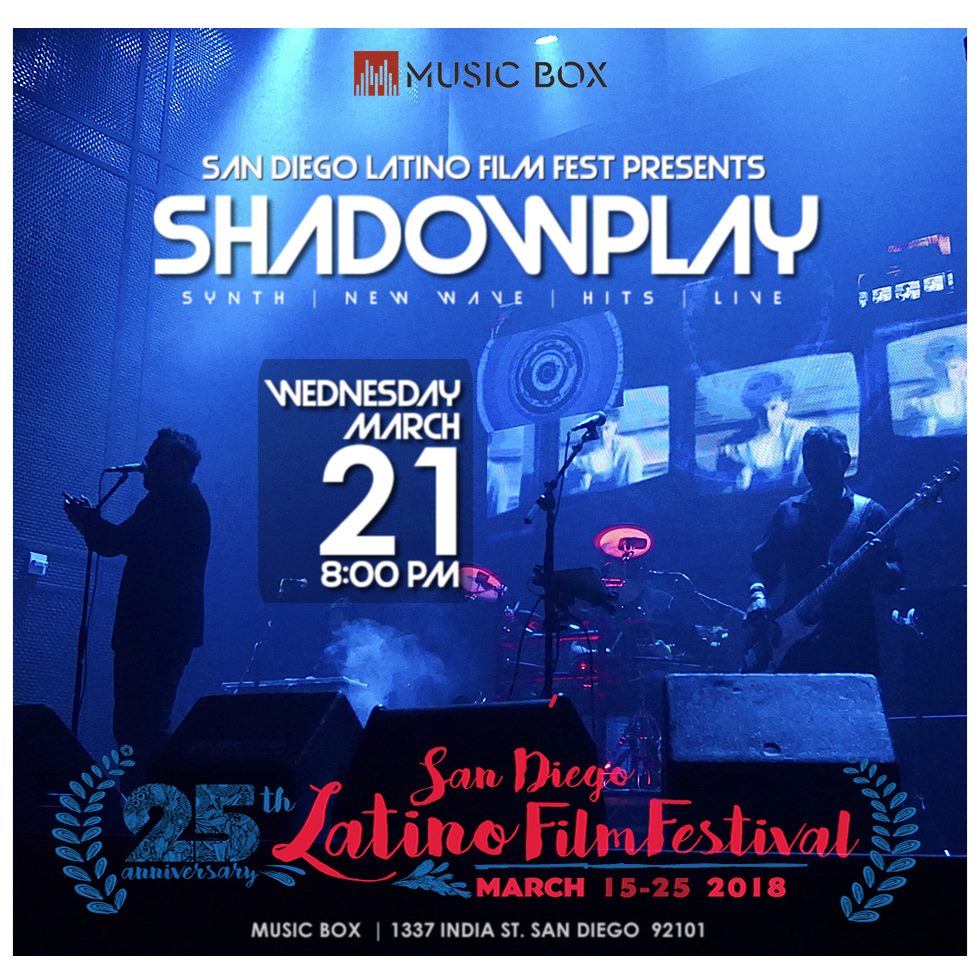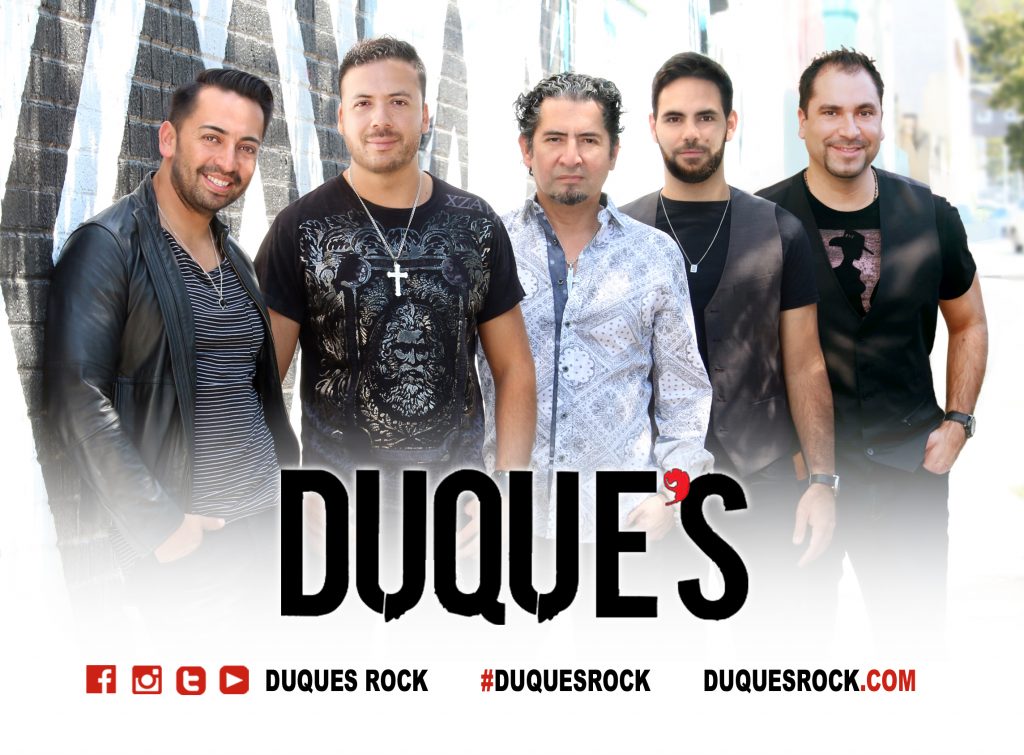 Photos from Last Year's Awards Ceremony: