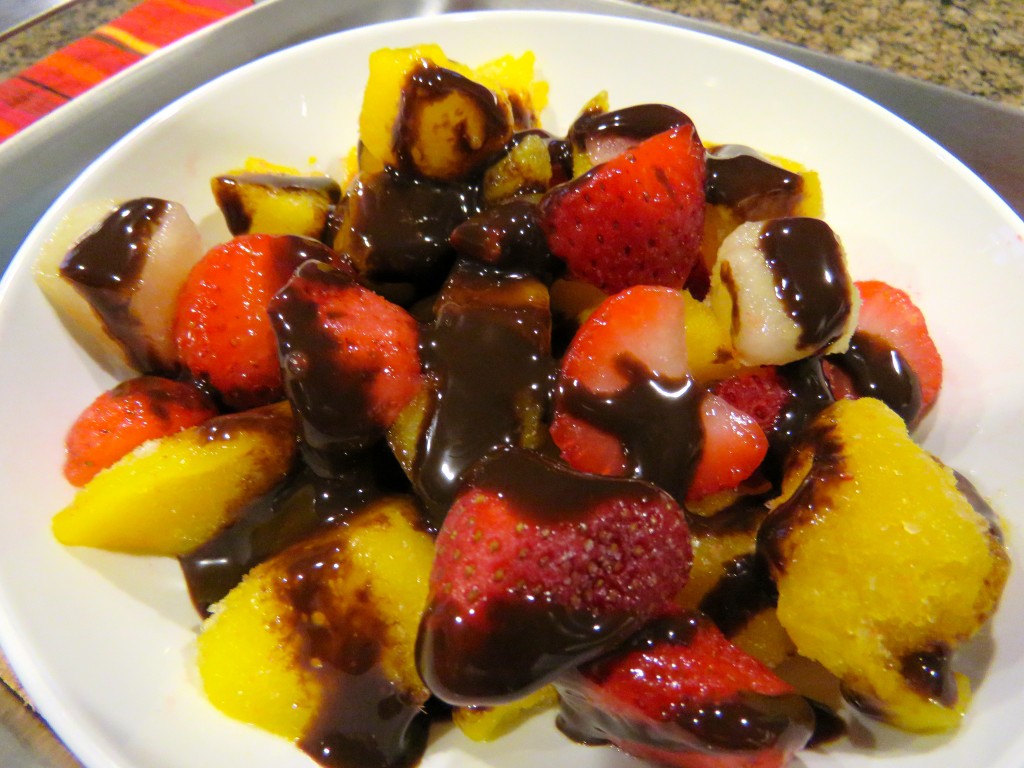 Everyday, I try to eat some type of fruit. Mostly papaya or tropical fruits. Now that I am pregnant, I have increased the amount of fruit I eat so I can add some extra nutrients. I don't always have time to chop up fresh fruit and always feel bad if the fruit spoils before I get around to eating it. So, a good option which works for me is to purchase chopped up, ready to eat frozen fruit. It is tasty and nutritious, convenient, & available year round. I don't know about you, but in the fall and winter I start to miss certain fresh fruits, which are no longer available at grocery stores or farmer's markets. I mostly eat the frozen fruit as dessert. It is also excellent for smoothies! If I have a desire for something sweet in the middle of the afternoon, or as dessert after a meal, I will serve myself a bowl of fruit, instead of a pastry or cookies. If I am craving chocolate, I will add a little Hershey's Chocolate Lite Syrup on top of the fruit. Just a little syrup will give me the sensation of eating chocolate covered fruit. And, who doesn't love chocolate covered strawberries and pineapple? I was surprised to also like the mango with chocolate! If you want to go the healthier route, you can eat the fruit on its own, which is already sweet. Or, you could add a little honey, nature's own sweetener!
I usually buy my frozen fruit at Trader Joe's, but they don't have all the fruit I like available in organic. Recently, I found this large bag of Simply Balanced Organic frozen organic tropical fruit at Target. It includes chunks of mango, pineapple, and sliced strawberries, my three favorites! The bag contains enough for about five regular bowl size servings. Sometimes, I'll eat the fruit frozen, to give myself the sensation of eating ice-cream. Other times, I will thaw it for a few minutes beforehand. I only thaw the portion I will be eating and return the bag to the freezer. Fruit is also a good source of fiber, so after I eat a bowl of it, I feel satisfied and full for a few hours. Certainly longer than if I had eaten cookies or a pastry. Plus, I know I am eating something healthy!  This is one of my favorite healthy desserts! I keep it on hand to satisfy my sweet tooth anytime it hits!
Do you have healthy dessert tricks? I'd love to hear about them. Do you buy frozen fruit and what is your favorite brand?

Hugs,
Paola
PS – My recipe for healthy apple crisp low-calorie dessert you can make at home. And,  how to make healthy sorbet & ice-cream at home.
This post is not sponsored. I like to share good finds with you, my favorite items, and tips on making life fun and a little easier!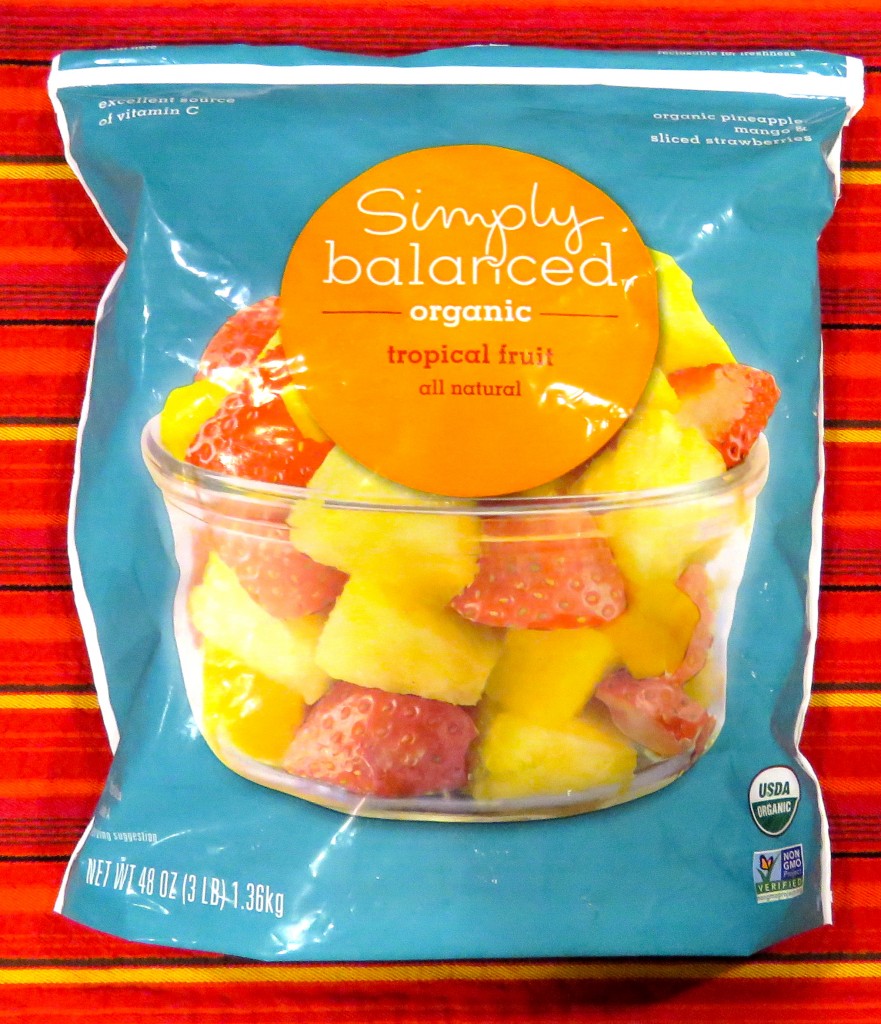 The bag has a resealable zipper on top, making it convenient to re-store in the freezer.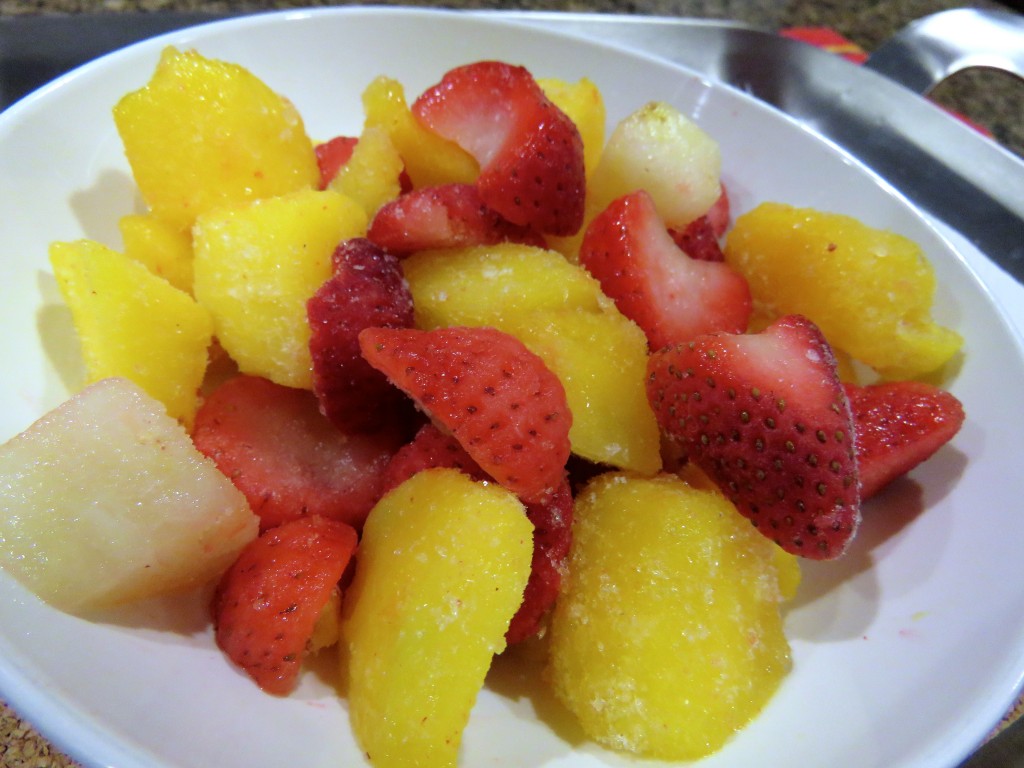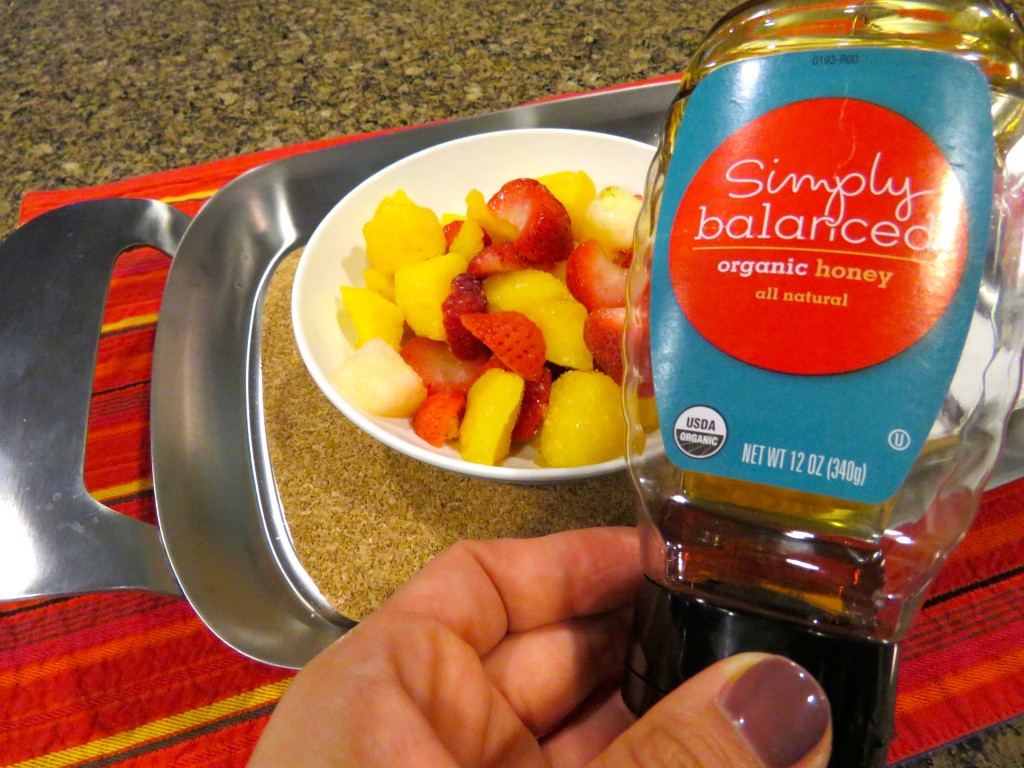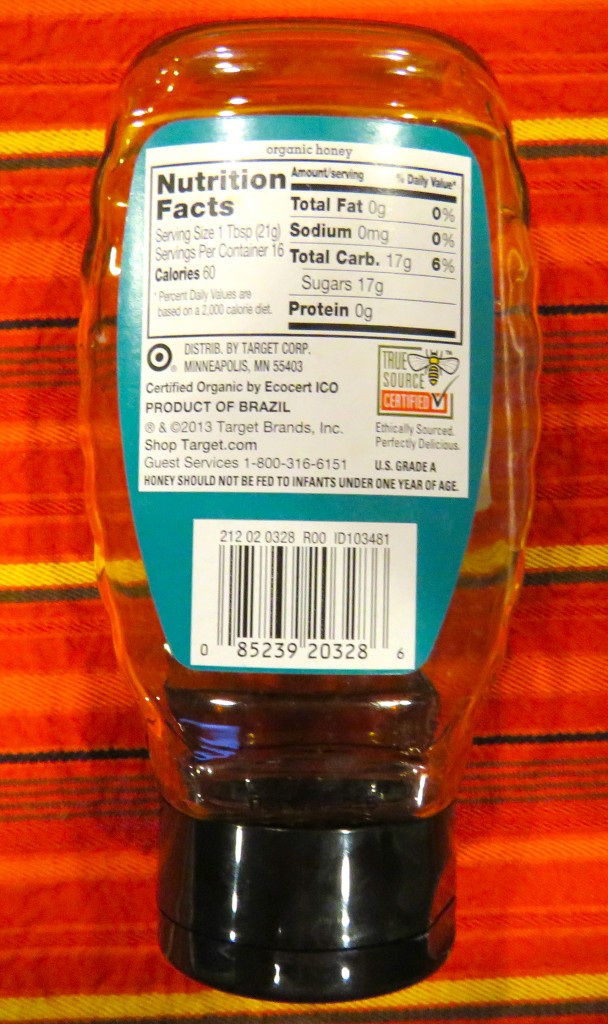 Honey is nutritious, but be aware of the calories.
By mistake, I recently purchased the regular chocolate syrup, it has double the calories & sugar, yikes! Thought I'd add it, in case you were wondering 🙂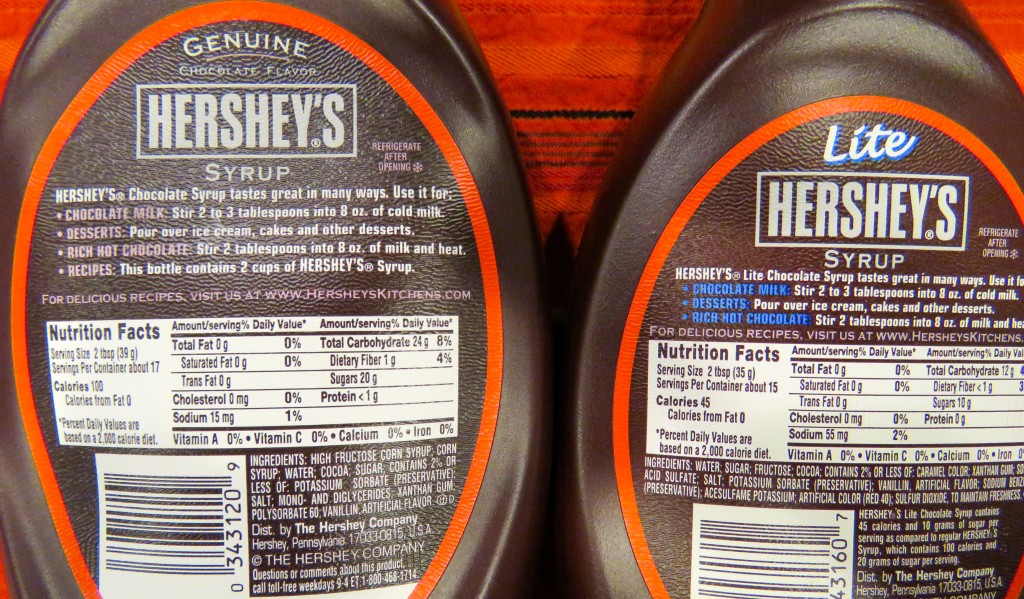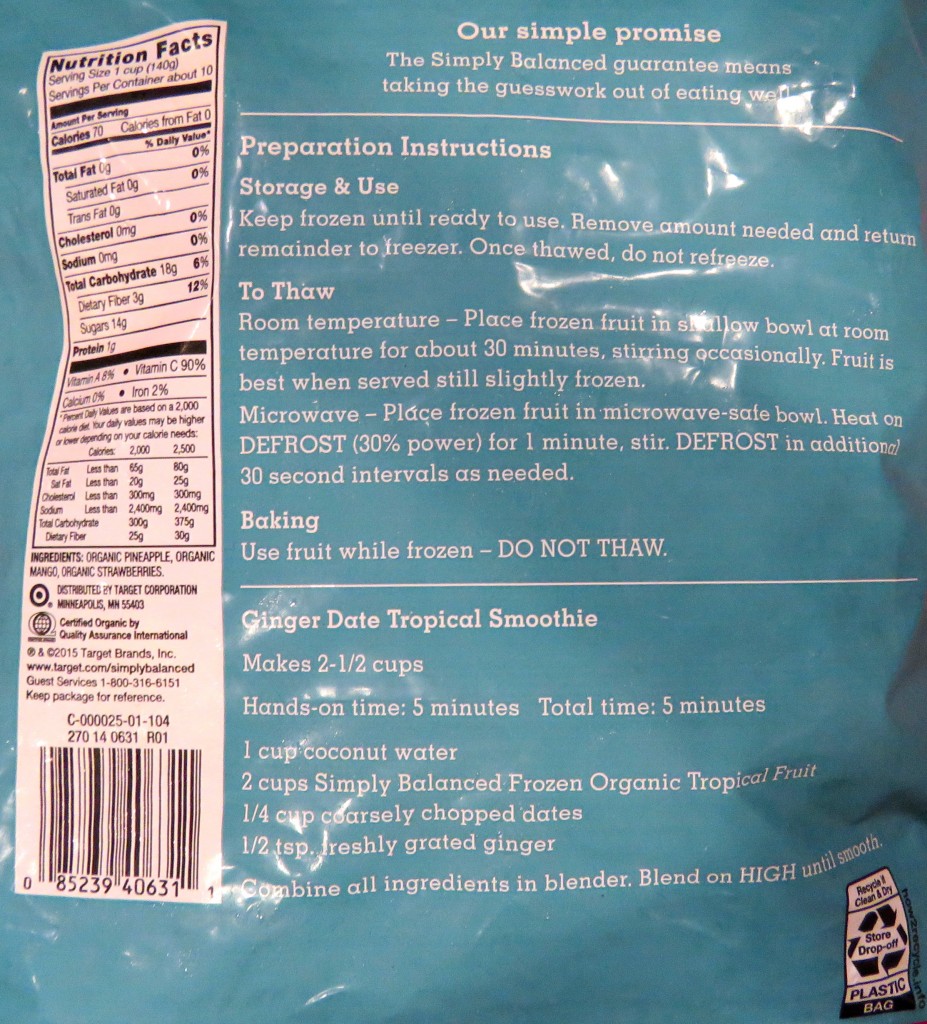 Here is the nutritional value & calories of the frozen fruit, tasty & healthy!