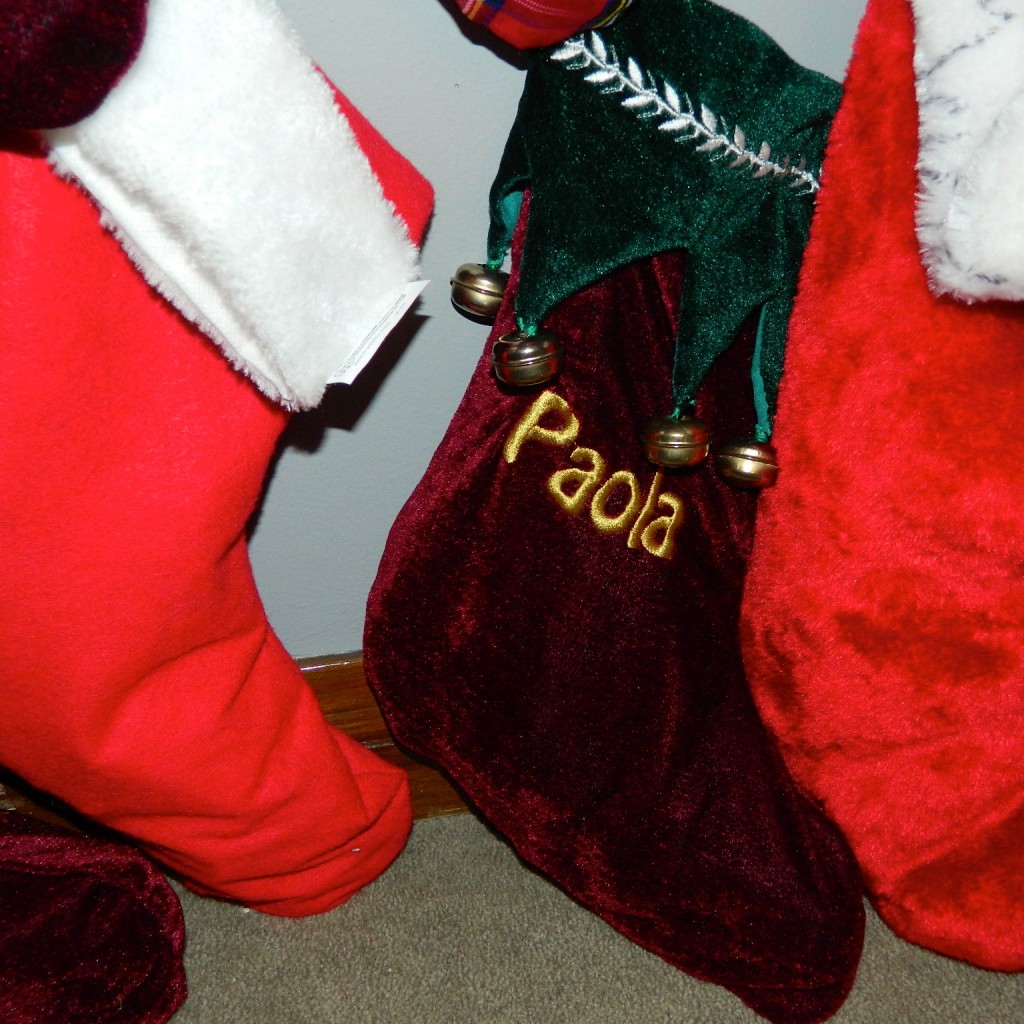 Hard to believe it is already January 13! The Dia de Reyes (Three Wise Men Day) party on January 6 usually marks the end of the holiday celebrations in our family. This year it fell on a Tuesday and what seemed closer to the New Year's Eve weekend, so we celebrated it on January 10, which was the Saturday that followed. It is a fun gathering, with the traditional meal, cutting of rosca, piñata, children running around playing, and our own family tradition of passing out the Christmas stockings. It is a tradition my aunt started a few years ago and has grown to be the highlight of the party! All the grandchildren and great-grandchildren have a personalized stocking with our name which is hung on the wall to form a Christmas tree. Each year the family grows and we add more stockings to the wall. We take turns taking our stocking off the wall, from the eldest grandchild to the youngest, making jokes, bowing or saying a few words, and taking pictures as we collect our stockings. The younger children use a ladder decorated for the holidays to reach their stocking on the top of the tree (wall). We all take the candy filled stocking home & store them until the party next year when we bring them back (some stockings have been replaced over the years). There is a prize for the first grandchild to bring back the stocking during the holidays in preparation for the Dia de Reyes party.
This year, I didn't take too many pictures because I was enjoying the moment and spending time with family, being present. It is bitter sweet to end the holidays….but other festivities follow in the coming months. With the large size of our family, we always have festivities to look forward to! As I have said many times, one of the biggest blessings in my life is the family I was born into! I am grateful for their unconditional love, it is priceless! Special thanks to my grandmother, the head of our family, who keeps us all united and organizes these gatherings! These family gatherings aren't just about having fun, they are also about forming traditions and good memories of wonderful moments of happiness with family!
How do you end the Christmas holiday celebrations? Do you celebrate Dia de Reyes and cut a rosca?

Hugs,
Paola
PS – Picture from our Dia de Reyes party and the family holiday tradition I started.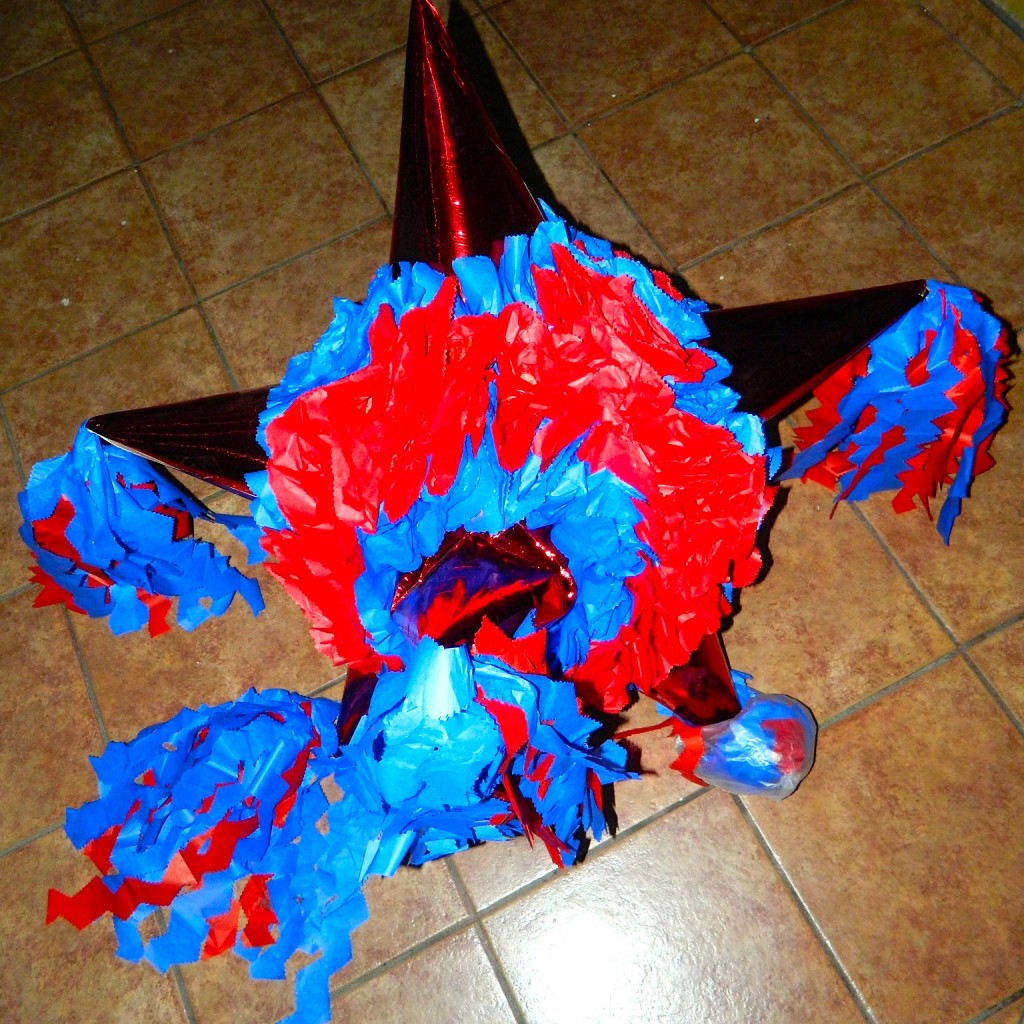 Preparing for the piñata!
My stocking hangs at the bottom of the wall since I am the eldest granddaughter. My older brother is the first one to get a stocking, as he is the eldest grandchild. I have stored my stocking along with our holiday decorations for many years, this way I ensure I don't misplace it. I bring it back for the Dia de Reyes party every year!