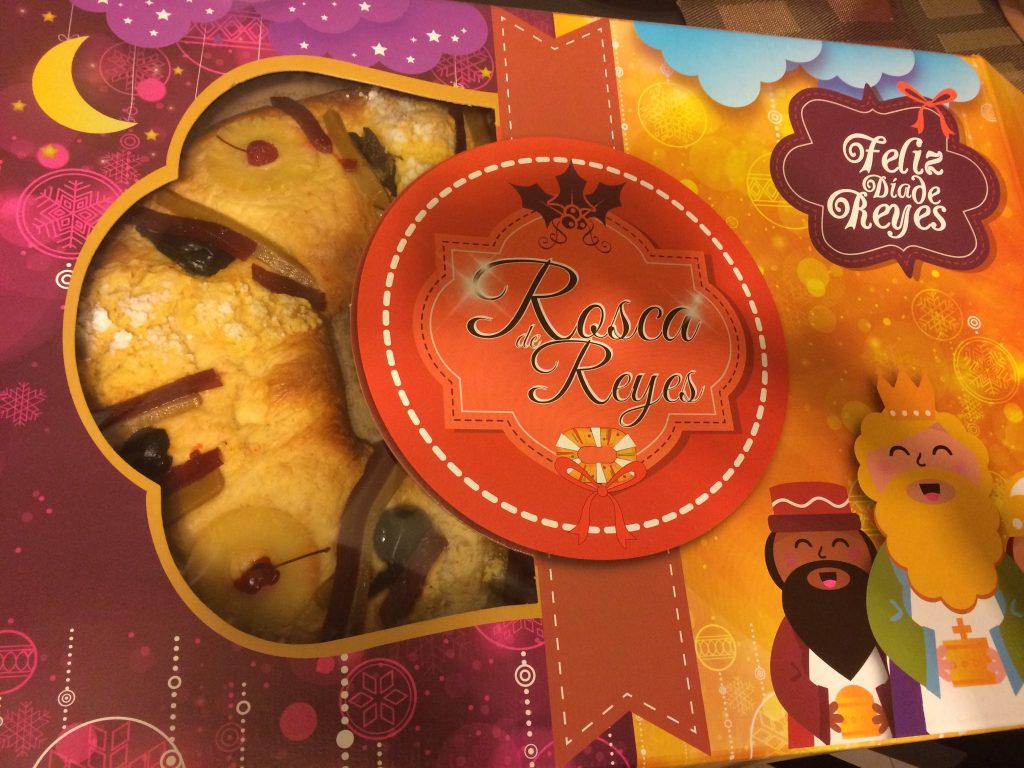 Every year we gather as a family to celebrate Dia de Reyes (Three Kings Day). It is one of the parties I look forward to annually. Dia de Reyes also marks (unofficially) the end of the Christmas holiday season. In our family, this is the party which is held especially for the grandchildren and great-grandchildren! We do the traditional festivities, such as cut a rosca (Kings cake) and break a piñata, but our family also adds the passing our of stockings and crowning of a king and queen. It is all fun and games! It is a wonderful party, filled with laughs, and lots of yummy food! It is the only party of the year where we do not have a set menu or have the meal catered. It is casual and every family brings a snack, dish, or dessert. It usually ends up being a not so healthy menu, with lots of "Mexican antojitos y botanas" (snacks), but we only celebrate like this once a year, so it's fun!
This year, I recorded a video, see below. It includes a special presentation by Matachines (sword dancers) and a peak into a large nativity! Hope you enjoy it!
Leave your comments & suggestions for other videos you'd like me to record.
Thank you for watching!
Hugs,
Paola
PS – Our 2016 Dia de Reyes (I was pregnant) & the 2015 Dia de Reyes Tradition.