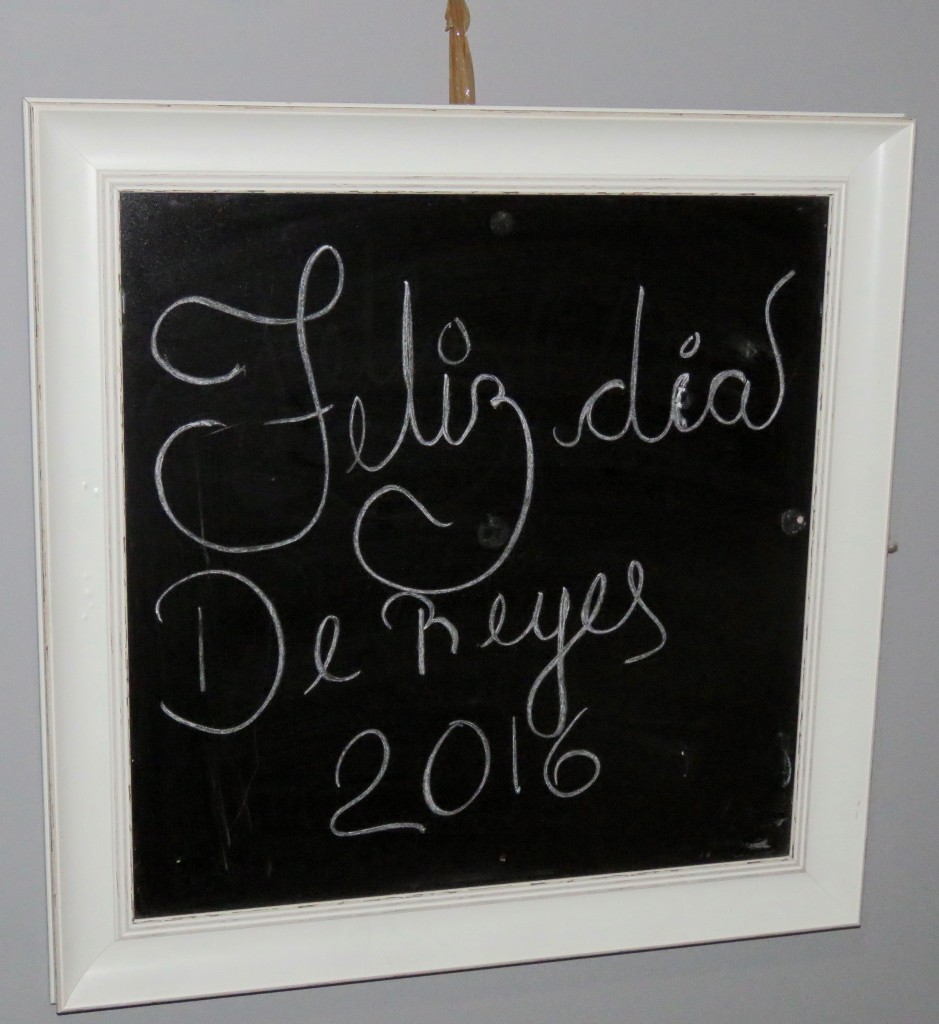 Being part of a large family is one of the largest blessings in my life! Every celebration and holiday is made even more fun and special because we have family to enjoy it with! I have lots of good memories from family traditions and parties! It is nice to see my nieces, nephews, and younger cousins enjoying these family parties as much as I did as a child! One the most anticipated events for them every year, for all of us grandkids is the Dia de Reyes (Three Wise Men Day) celebration! It is the annual family party which is all for the kids! It is organized by one of my aunts and grandmother, and every family brings a different item of food. There isn't a theme to the menu, we each choose what we want to bring. This year, there were tamales, coctel de elote (Mexican style corn cocktail in cup), hot dogs, pizza, pasta salad, nachos, chips, churros, popcorn, cookies, a chocolate fountain, lots of snacks and appetizers, hot chocolate, jamaica, and a variety of drinks. I ate all kinds of yummy things! The baby must have been enjoying the variety of food, and having her first tamale and rosca (while still in my belly)!
It was a fun, day-long party! In addition to the delicious food, there were lots of treats, games, prizes, a piñata, and we cut the traditional rosca (tortell). It was also nice to see the multiple Christmas decorations and the large nativity, which are left up for the party. One of the highlights of the evening every year is the distribution of the Christmas stockings. We were all given a personalized stocking with our name stitched on it several years ago. Every year we bring back the stocking in early December to have it filled with candy in preparation of the Día de Reyes party. The boots are assembled on the wall in the form of a Christmas tree. It has grown throughout the years as more great-grandchildren are born. This year, it was nice to see a line heading towards the tree of stockings with two mini- stockings. For the two great-grandchildren expected to be born this year. Our baby being one of them! The name we are considering is Alessandra, which was added to the stocking. This is the baby's first Christmas stocking. So cute, it was a nice and thoughtful surprise! I look forward to taking our baby to our family parties and for her to enjoy them as much as I do! She already receives lots of love from my relatives and will be blessed to be born into a large family!
Do you celebrate Dis de Reyes? Do you have a favorite annual family party or tradition?

Hugs,
Paola
PS – My post from last year's Dia de Reyes celebration and a family tradition I started with my nieces and nephews. Click on these highlighted links if you would like to learn more about Día de Reyes and the traditional rosca.