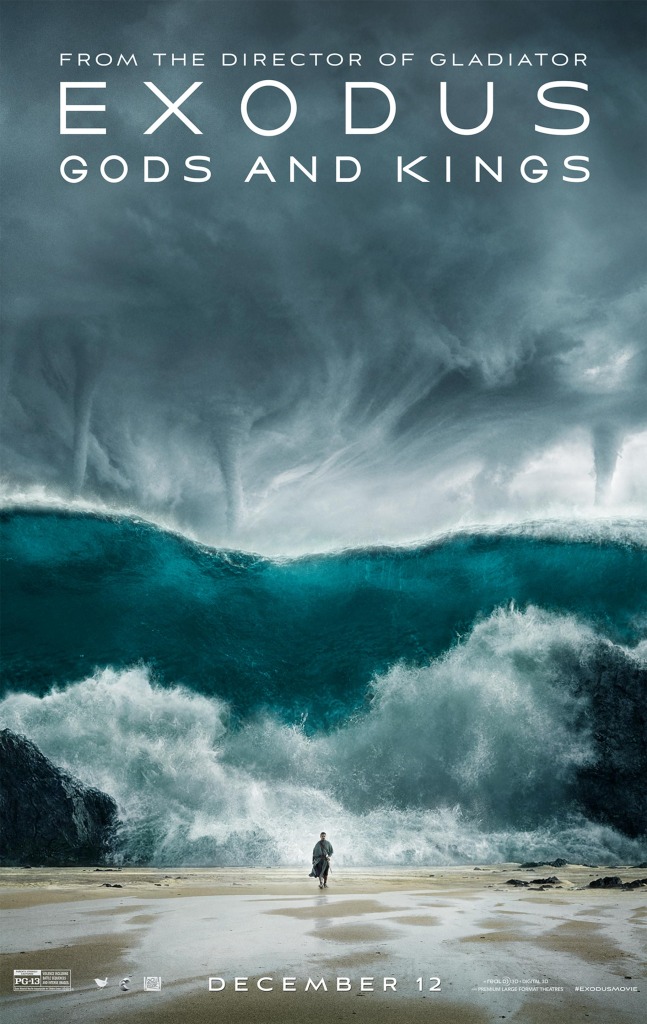 As you know, I enjoy watching movies. When I heard there was going to be a screening for Exodus: Gods and Kings, I got excited and was looking forward to seeing the movie. I even watched the trailer a few times before the screening date. Since it is not a chick-flick, my hubby went with me. He is not a big movie goer, but in this case he viewed the trailer and decided this was a movie he wanted to see. We made a date night out of it by going to dinner at PF Chang's and then heading across the street to the ArcLight Cinemas at Westfield UTC.
Exodus: Gods and Kings (PG-13), is directed by Ridley Scott (known for directing Gladiator, Prometheus, Alien, American Gangster) and stars Christian Bale (best known for The Dark Knight/Batman) as Moses. The movie is the story of Moses' rise against the Egyptian Pharaoh Ramses (Joel Edgerton), and how he leads 400,000 slaves on a journey of escape from Egypt. We watched the movie in 3D, the special effects are state of the art and quite amazing! It was nice to see other famous familiar faces in the cast, such as Sigourney Weaver, Ben Kingsley, and John Turturro.
Growing up, I had seen multiple versions of the story of Moses. This movie is the writers' interpretation of the story. I was curious to see how they would bring the story to life. It was interesting to see how they depicted God, the scene with the Ten Commandments, the parting of the Red Sea, and the multiple plagues. The special effects did not disappoint: the scenes where the Nile was turned red, the locust infestation, the hailstones, and the toad torrents. The movie has scenes filled with action and beautiful costumes. Overall, I found the movie to be entertaining. As I mentioned, it is the writers' interpretation of the story, so don't expect it to be the exact same script as movies about Moses you have seen in the past.
According to the box office results, Exodus: Gods and Kings was number one on its opening weekend (just opened this past weekend on December 12), so many other movie goers must have also been looking forward to seeing it as much as I was!
Will you be going to see this movie? Or, did you see it and what did you think of it?
For more information, pictures, and to find a theater where it is playing, you can visit the movie's official website: Exodus: Gods and Kings.
The trailer was my first peek into the movie, you can view it below.
Hugs,
Paola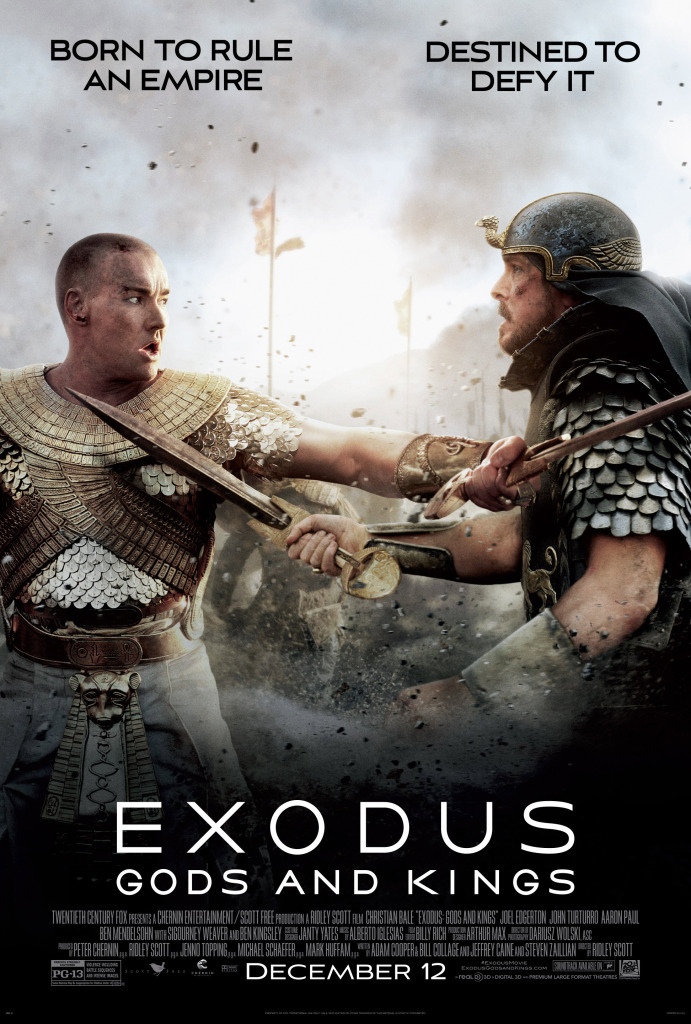 Another poster from the movie.