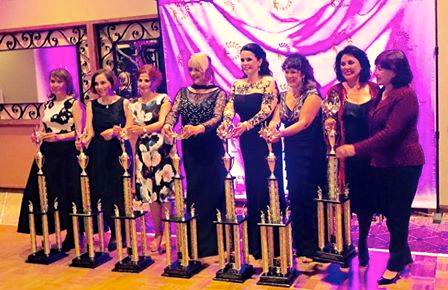 Last week, I had the opportunity to meet a group of women that are committed to helping others! They are members of Damas de San Diego, a bi-national foundation which is committed to providing social and financial assistance to non-profit organizations in San Diego County and beyond the border. Their areas of focus are health, education, social services, culture and arts. The organization was the vision of Toni Fitzmaurice, its Founder. She got together with her friends to join their forces to promote and generate philanthropic support to various causes. Toni and this group of ladies are all volunteers. Throughout the years, the organization has grown and formed Por Ellas, to support women with breast or uterus cancer. Their work and efforts have assisted hundreds of women and families, and touched the lives of thousands of people.
Their first annual Gala Awards Dinner was held last week and I was invited to participate as the emcee. The event was held on a Thursday evening and was sold out! I have emceed many events throughout the years, and this event had a special energy to it. It was easy to see that the guests were looking forward to the event, their joy was contagious, even though the organization has grown and there were more than one hundred and fifty attendees, many of them seemed to know each other. It was nice to see such camaraderie! The Gala program included Awards to notable women which have contributed to the community. There was also a cocktail reception, silent auction with eye-catching gifts, three-course dinner, entertainment, dancing, and the program closed with the raffle of a pair of airplane tickets! After the program, it was time to dance! I had a fun evening and felt inspired by these women, and how much they give back to help others! Congratulations to Toni and the Damas de San Diego members for a successful gala! Thank you to my friend Edna, for inviting me to emcee this memorable event! I look forward to continuing to support the organization!
You could also volunteer and help others, learn more about Damas de San Diego on their website and Facebook page.
Have you heard of Damas de San Diego? Do you volunteer? If yes, with which organization?

Hugs,
Paola
PS – One of my favorite parts of my career is the opportunities to volunteer and help others. Here are a few posts related to non-profit organizations and my volunteer efforts with the Salvation Army, March of Dimes, March for Babies, Media Arts Center San Diego, San Diego Latino Film Festival, and Mana de San Diego. Feel free to contact me if you want to learn about these volunteer opportunities. We can all help, even an hour a month is a contribution to help others!
Live musical entertainment during dinner.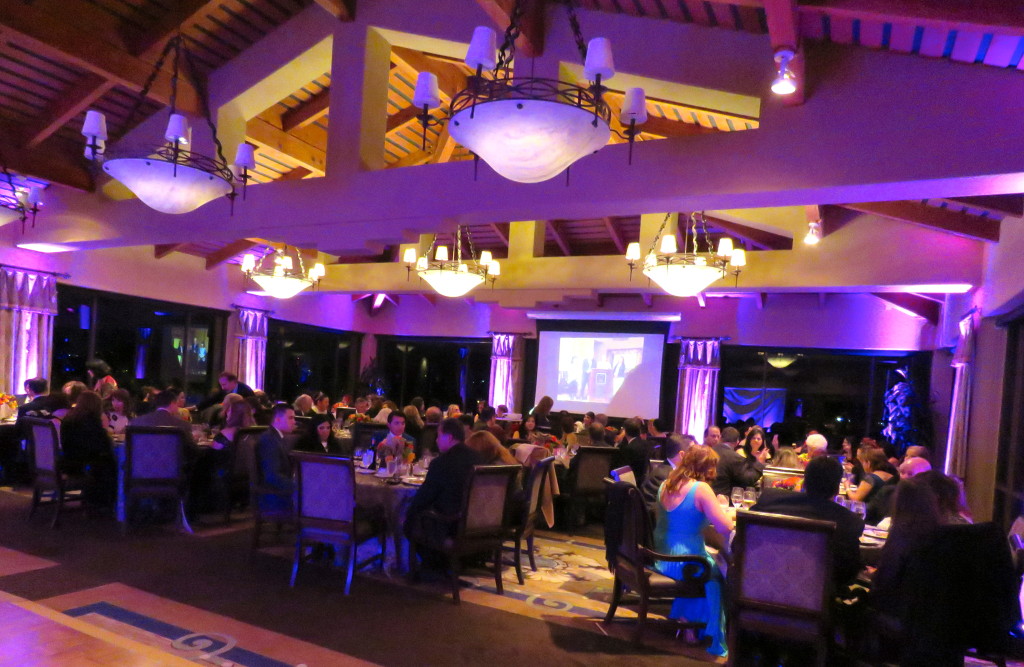 Guests enjoying their dinner before the awards program begun.
The silent auction included some unique items…even a custom-made designer dress (pictured below)!
Taking a selfie for Facebook, Instagram, & Twitter before beginning the evening's awards program.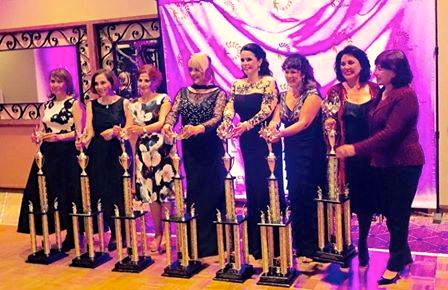 I was speaking at the podium and unable to take a picture of the award recipients, I borrowed this one & the picture below from Damas de San Diego's Facebook page.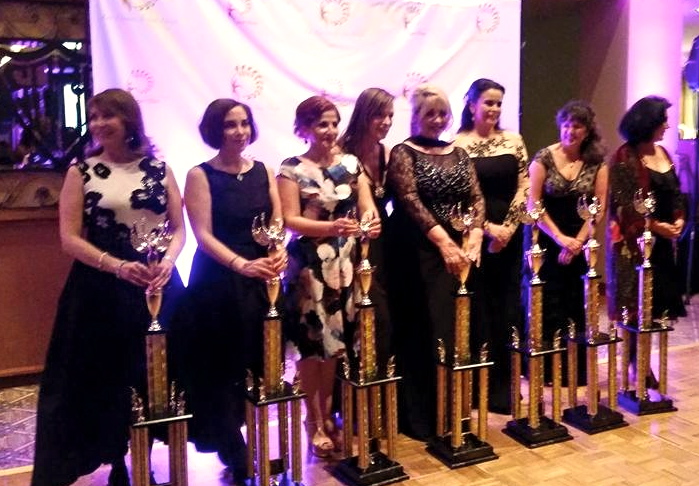 I quickly snuck in for a picture with the award recipients.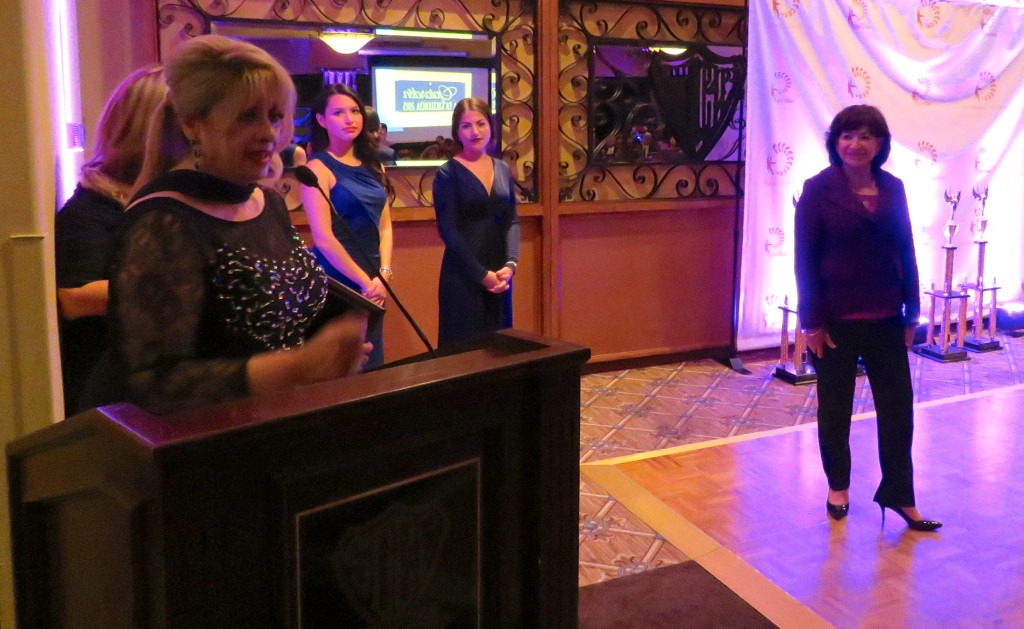 Toni Fitzmaurice presenting an appreciation recognition to the Honorable Mary Salas, Mayor, City of Chula Vista.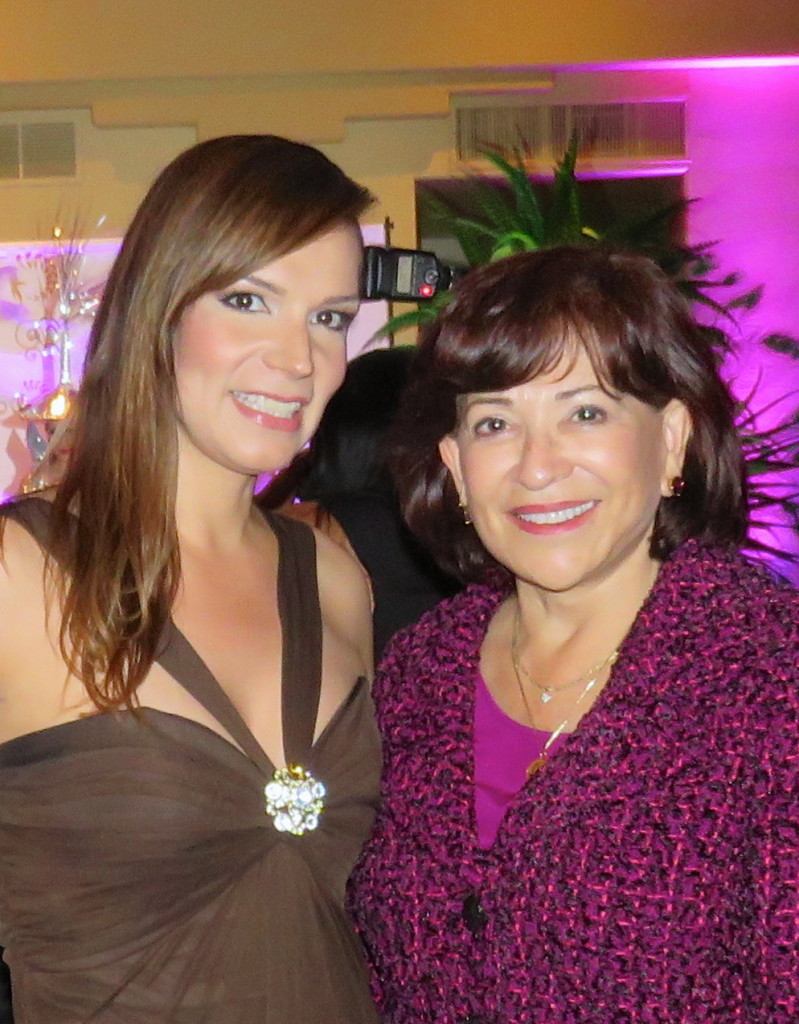 With Mayor Mary Salas.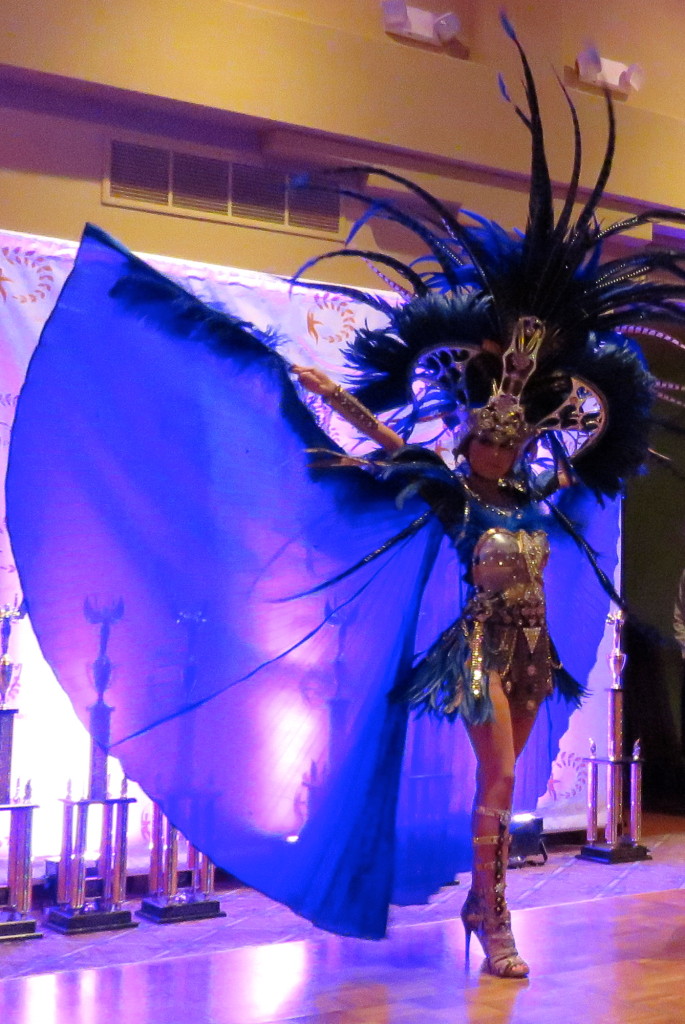 The entertainment was breathtaking: Comparsa Carnaval Tijuana.
There were also salsa dancing and Zumba performances.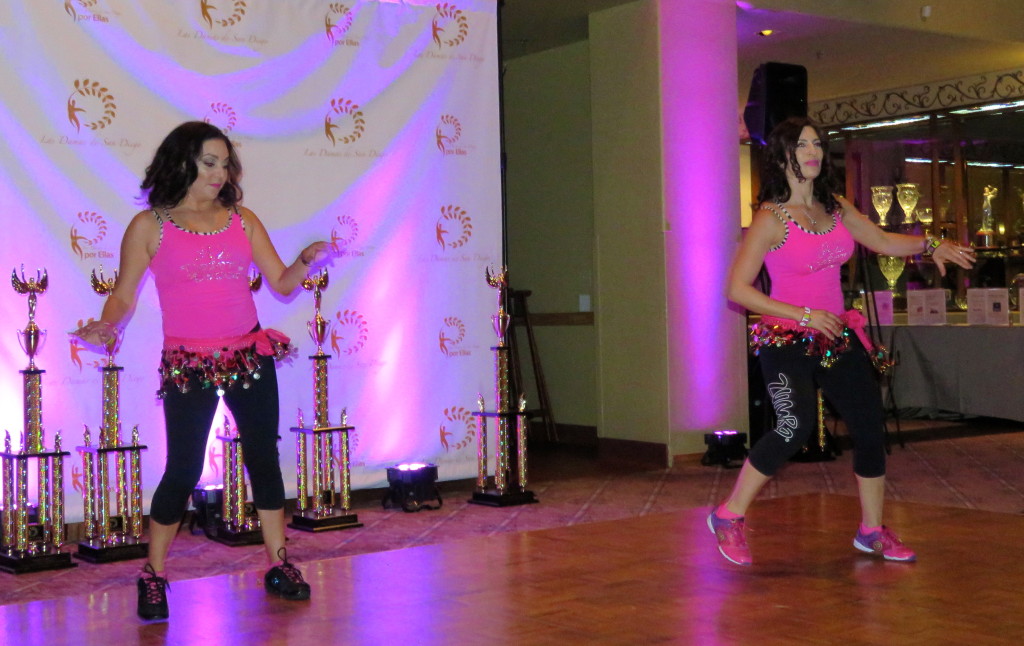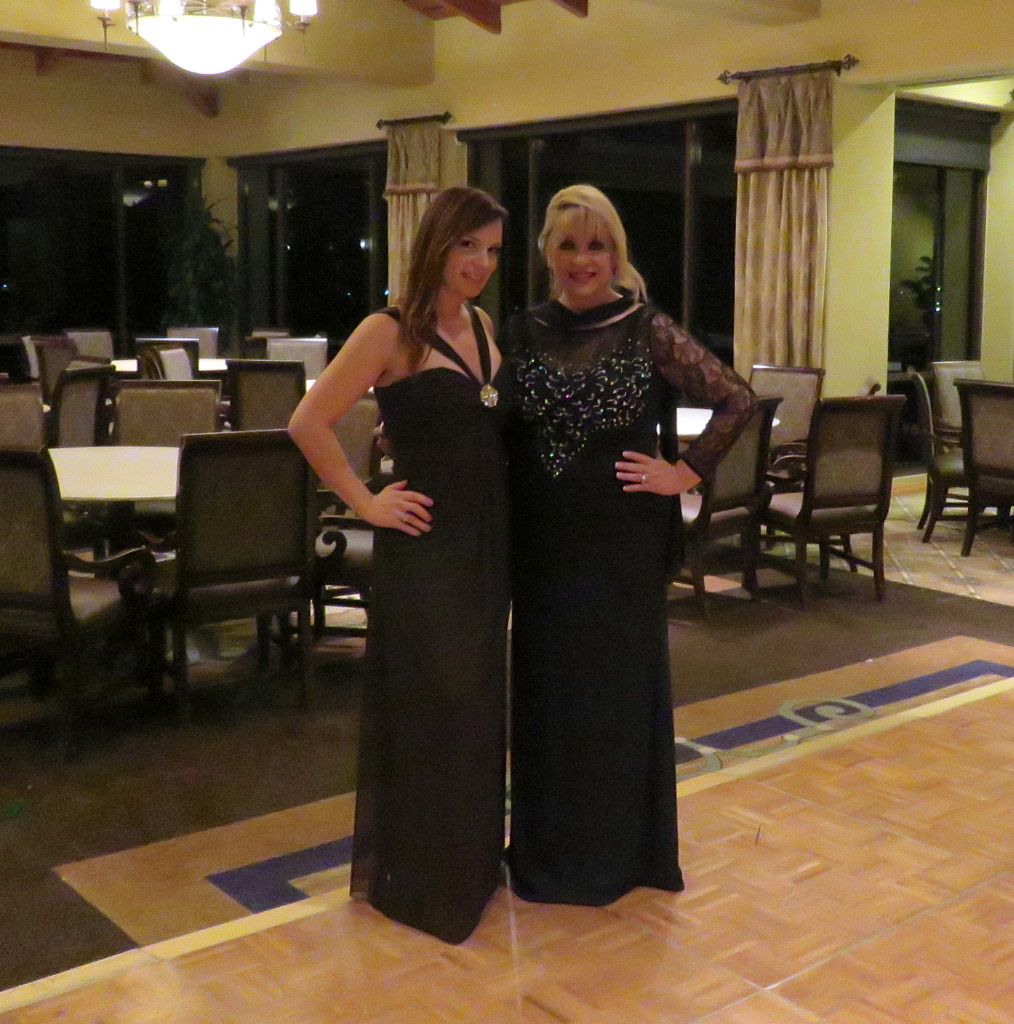 I stayed until the end of the event and was able to take a picture with Toni Fitzmaurice, just before we left (in the background you can see the centerpieces and tablecloths were already being removed from the tables).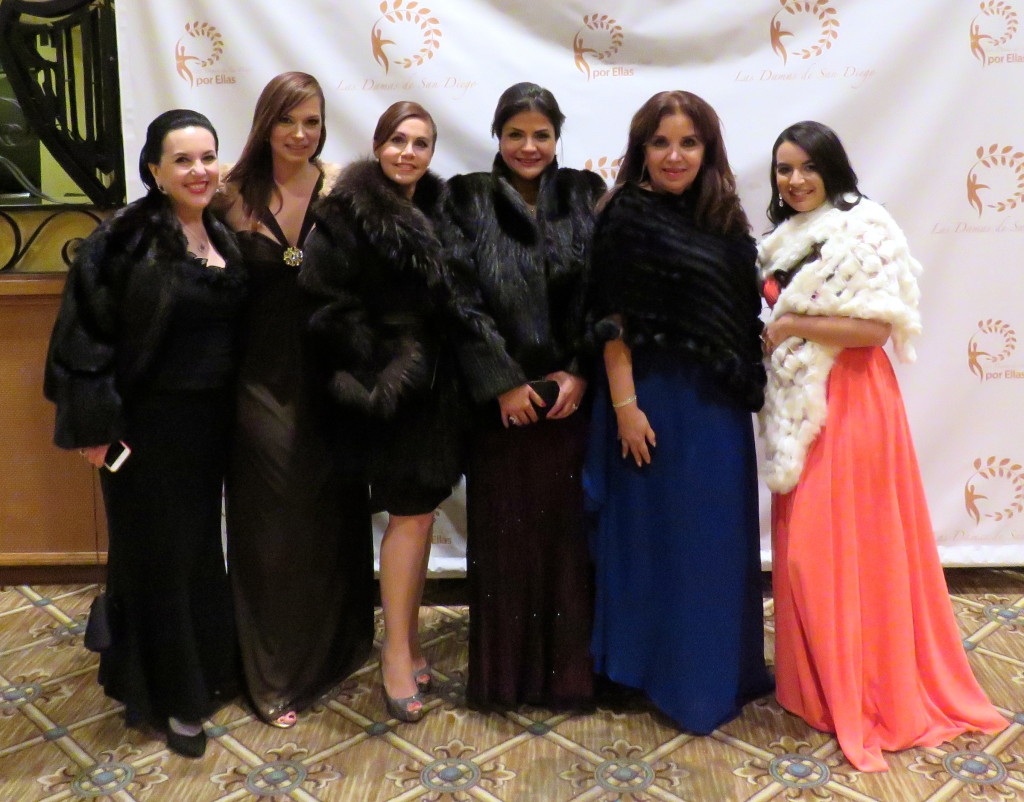 One last picture with members of Damas de San Diego. Such beautiful women, inside and out!