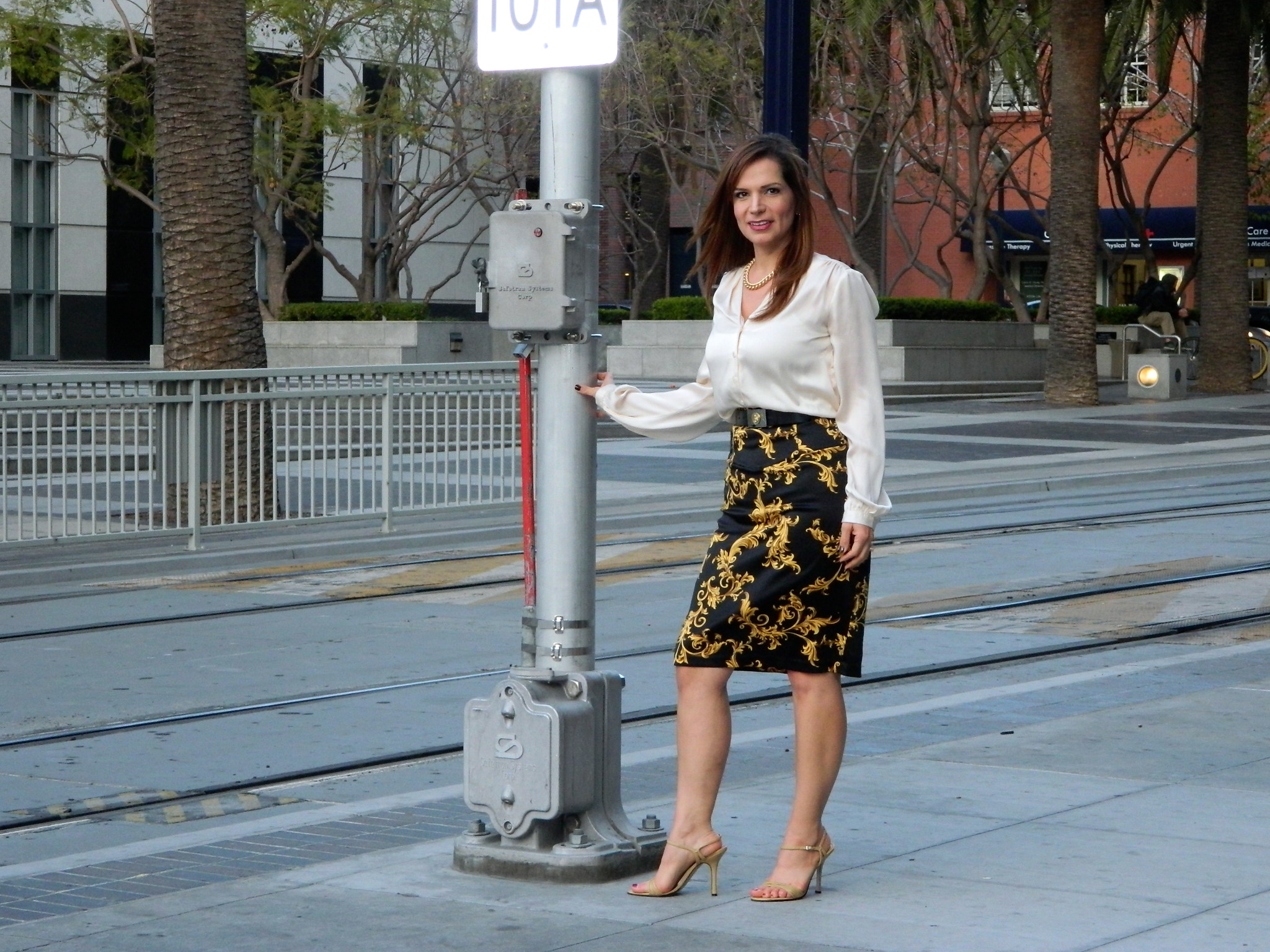 This champagne blouse has become my go-to blouse. It is a classic style that matches with everything. I love how it feels silky and easily dresses up an outfit. I have worn it with skirts and pants; in the studio to host interviews (it looks good on-camera with my skin tone) and to a first communion celebration. This is a staple item every woman should consider having in her closet – and it never goes out of style! Mine isn't silk, it is polyester, so it is easy to care for. I have silk clothing, it is delicate and requires dry cleaning. This blouse is practical, I wash it at home and put it in the dryer. It doesn't even require ironing (as long as I immediately hang it up after removing it from the dryer). The times I wore it, it was tucked in, but it can also be worn untucked – with skinny jeans or a mini skirt. The time I wore it for the first communion, even my brother, who is a super guys-guy type, complimented me on the blouse! He was surprised when I told him how much I paid for it (or should I say, how little) and that it was actually polyester, not silk. It looks so nice that he thought it was an expensive designer silk blouse.
The pencil skirt has a high waist and is made of stretchy material, making it comfortable to wear. Also, got a great deal on the skirt! It reminds me of a Versace print.
I bought this outfit for under $50 (blouse & skirt) at Forever21, purchased on separate days.
The jacket is one of my favorite items, I've had it for years. Love that it is light, yet warm enough for chilly days. I've been looking for a new similar one, but the one's I have found are double-breasted and have a belt. I want a single breasted one like this one, without a belt, still haven't found one. I'll let you know when I do (or, if you know where I can find one, please share the info in the comments).
By the way, the shoes are what I call "dinner or studio" shoes. Not comfortable for extended wear, but they look great on-camera. I wore them to the studio to host an interview, then changed back into my more comfortable heals afterwards. The nude color is very versatile and elongates your legs!
Do you have a classic white or champagne blouse? When & how did you wear it last? Did you wear it for work or a special occasion, or with jeans for the weekend? Do you have nude heals?
Hugs,
Paola
PS – Another outfit post with this blouse & Summer Outfit in Desert Earth Tones.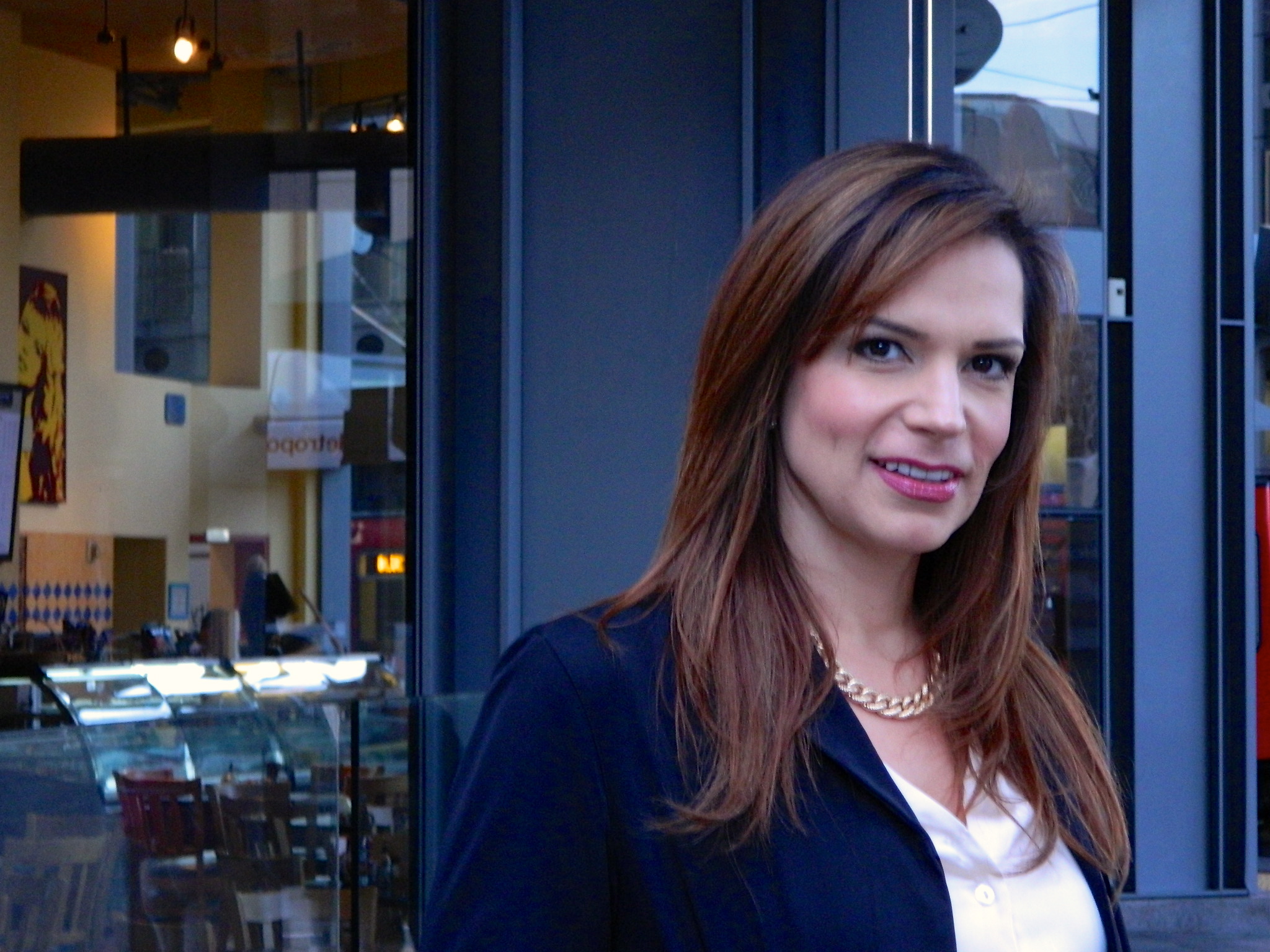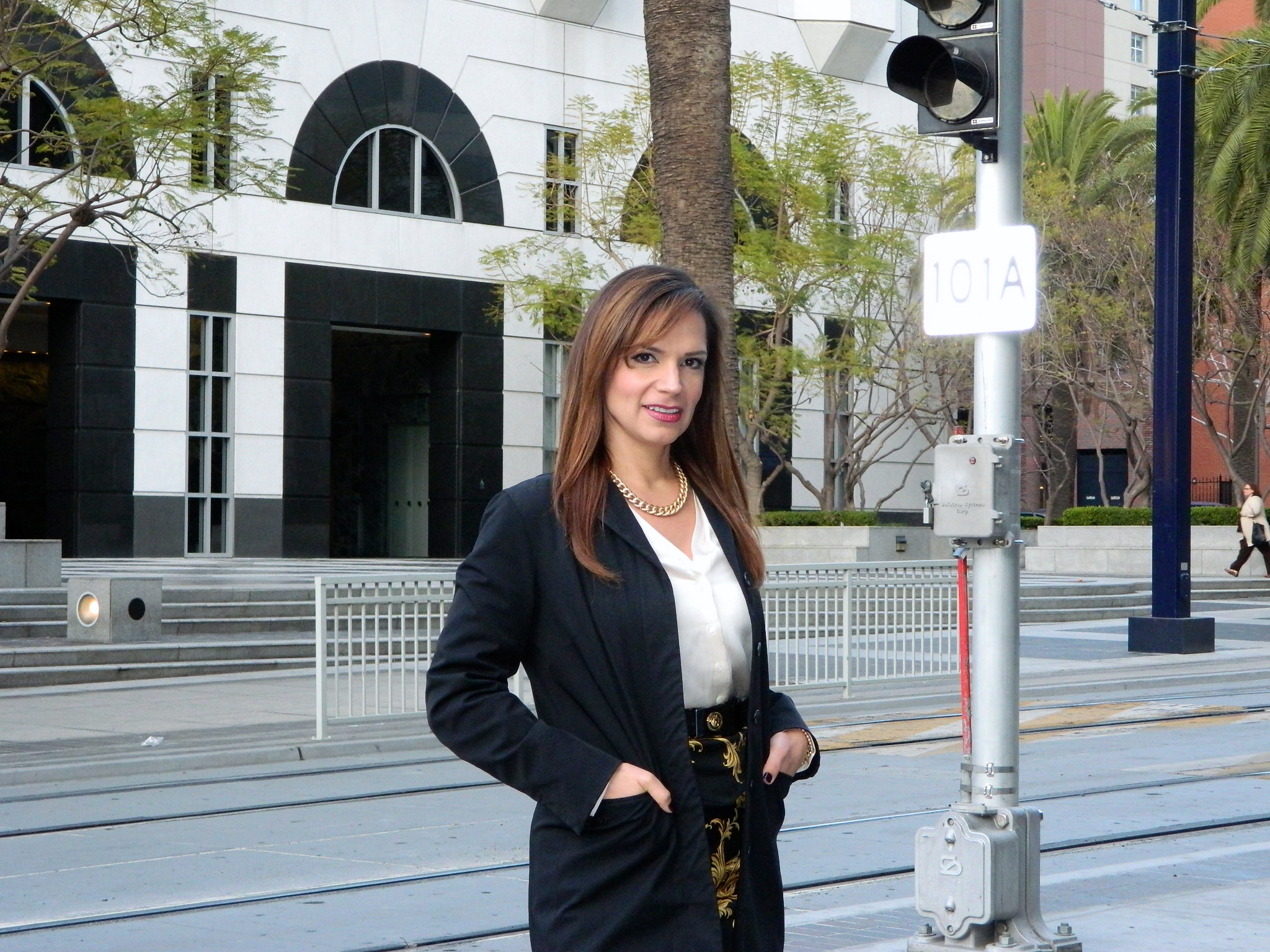 Blouse: Forever21; Skirt: Forever21 (purchased in Las Vegas); Shoes: Bebe; Belt: Versace; Necklace: Forever 21; Bracelet: Coach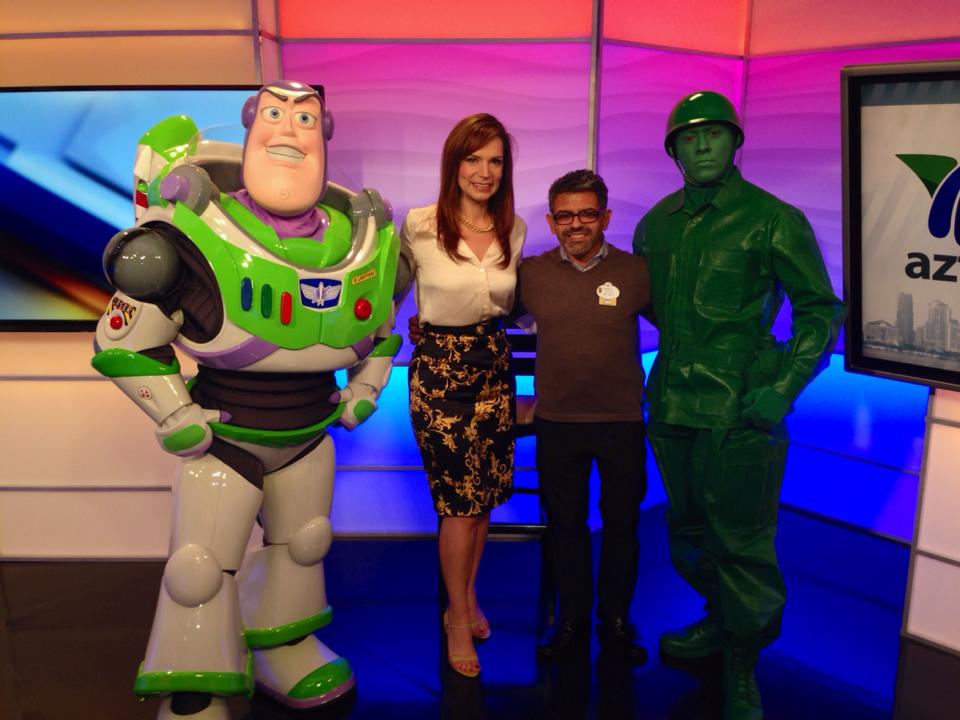 Here's how I wore it in the studio – for a fun Azteca interview with Jesse, Buzz Lightyear, and a Toy Story Soldier, from Disneyland Resort.
PS- I took the blog OOTD pictures that evening after work 🙂