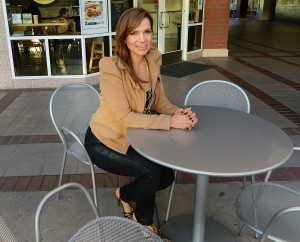 Hi friends,
Sometimes, if I like an item, I will buy it in more than one color. Not all of the time, but occasionally, I will do this. For example, I have a few skinny jeans in the same design, just different colors…a few jackets, tank tops, shoes, skirts, even bracelets. I am trying to not do this anymore, but I don't really think there is anything wrong with it. This jacket is a perfect example of this occasional shopping habit I have. I have it in red & camel color. It is so nice and warm, and comfortable to wear. I like that I can wear it open or closed, casual or dressed up. I have only worn this one twice. I wore the red jacket multiple times this past winter. I bough them on sale at Arden B in Westfield Horton Plaza.
Spring has begun, but we are still having a few chilly days in Southern California. I attended the Latino Film Festival a few days ago, and needed an outfit that would be comfortable to wear all day at the station, but could  transition to the festival, and would photograph well because I would be meeting viewers at the station's exhibitor booth in the theatre.  I tend to get cold in movie theaters, so this jacket was the perfect item to wear! It is light enough for day, yet warm enough for night.
I matched it with black tuxedo skinny jeans, a black tank top, and gold accessories. The shoes jazzed up the outfit and added that little extra stylish touch to transition the look into night.
Hope you like the look!
Do you have any camel color jackets? Do you have shoes you wear to jazz up an outfit?
Hugs,
Paola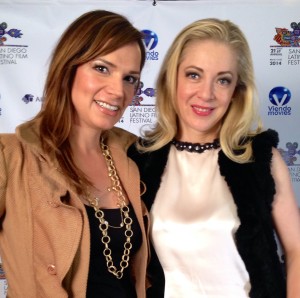 Jacket: Arden B; Pants: NYDJ; Necklaces: Swarovski & Betsey Johnson;  Shoes: J. Renee; Belt: Mango
You may also like:

Favorite Outfit of the Season