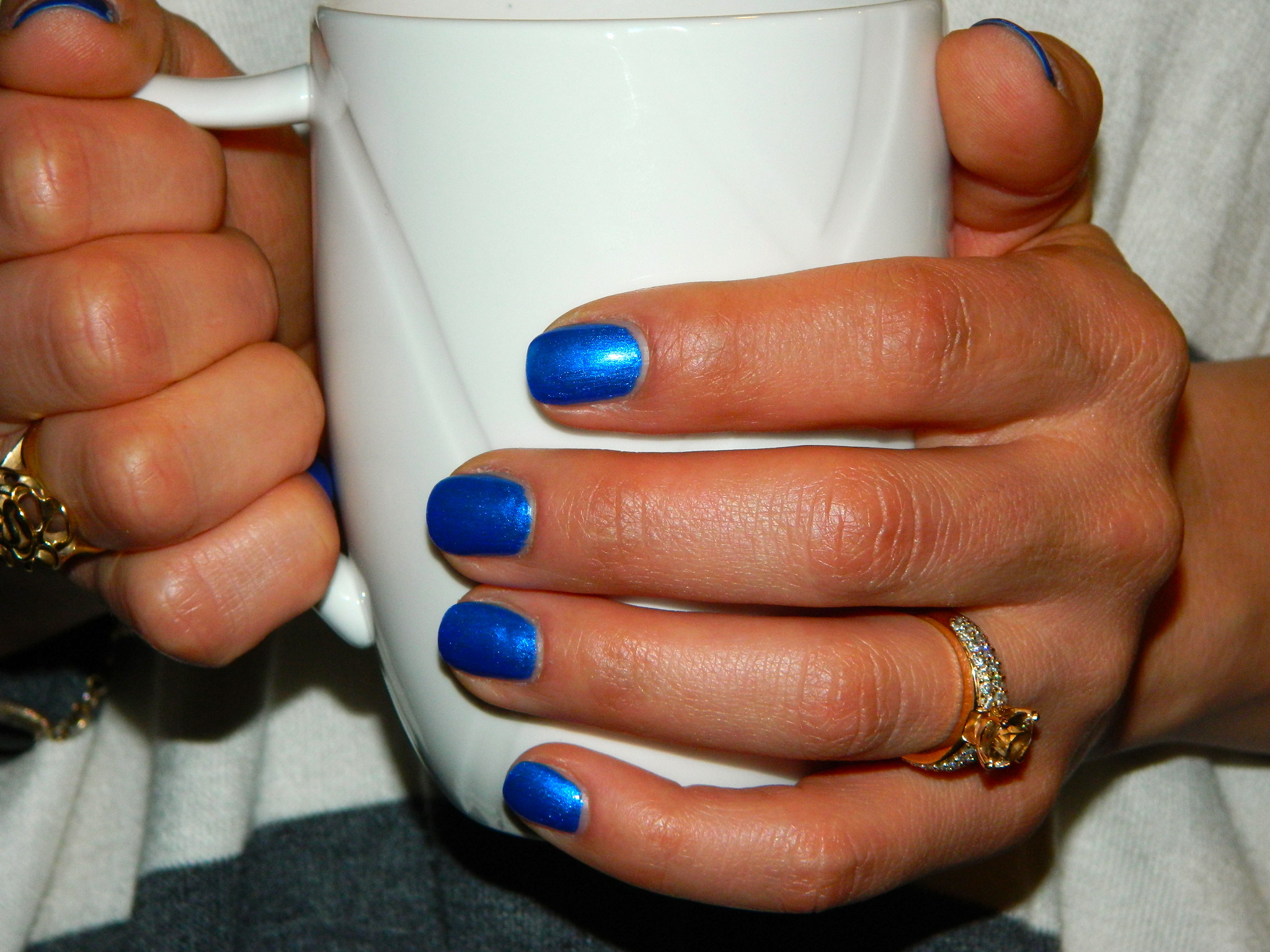 Current trends in nail polishes include different colors, glitter, patterns, stickers, and even art on your nails. I have seen blue nail polish on my sister's nails, as well as women around town and thought it looked wonderful on them….but it was maybe not my style, just not for me. I had never worn blue nail polish….at least not that I can remember. Maybe I had used light blue or turquoise polish as a teenager, but not this bright rich blue. I usually wear polishes in bright red, dark brick red (most common color worn this past year), natural colors, pinks, or a french manicure.
I usually do my manicure (with gel nail polish & the UV lamp) at home about every three weeks – I try to stretch it as long as I can. I love gel nail polish (more of that in another post)! Every few months, I will go get a professional manicure and this time decided to change things up a bit, to be adventurous, ha! An easy way to change things up is to change your nail color, so I selected blue because it is a color I did not have at home and had never tried before. I got so many compliments! The nail polish only lasted about a week before it started chipping (I did not get a gel manicure at the salon), but I liked the color so much that I decided to buy  blue polish. I went to Target and there were a number of options in blue tones from multiple brands. I opted for this Wet n Wild polish (Saved by the Blue) because it was the one that most closely matched the color I had on my manicure from the salon. Plus, it was only $2, so I wasn't making a big investment here (gel polishes are about $18 each, but last for about a year or more) – also bought a Sally Hansen clear top coat nail polish (which I applied).  I have gotten so many compliments on my nails, from colleagues at work, friends, my sister & nieces of course, random people on the street, and cashiers at stores. I get a few compliments on my red polishes or when I wear a french manicure, but the compliments on the blue polish have been many.
So, if you want to try something different or something that is the latest trend, just change your nail polish color. It is simple and inexpensive. Even if you don't think a certain color is your style, as I did with blue, just try it!  After all, changing your nail color is a short commitment because you can easily remove it after a few days if you change your mind, ha! Maybe I will try gold next! I also have my eye on a lilac color!
Have you tried blue nail polish or any of the latest trends in nails? Do you use regular nail polish or gel? Which do you prefer? Do you get your nail polish done at a salon or do you do it yourself at home? What is your favorite nail polish color? I am curious, do share your comments!
Hugs,
Paola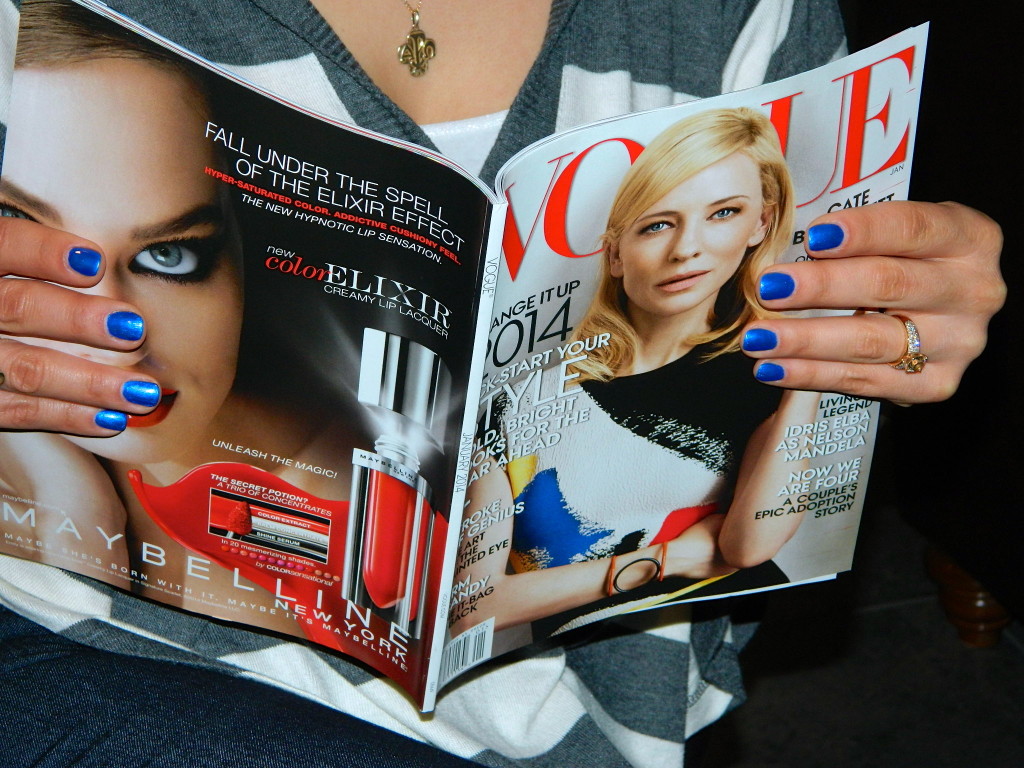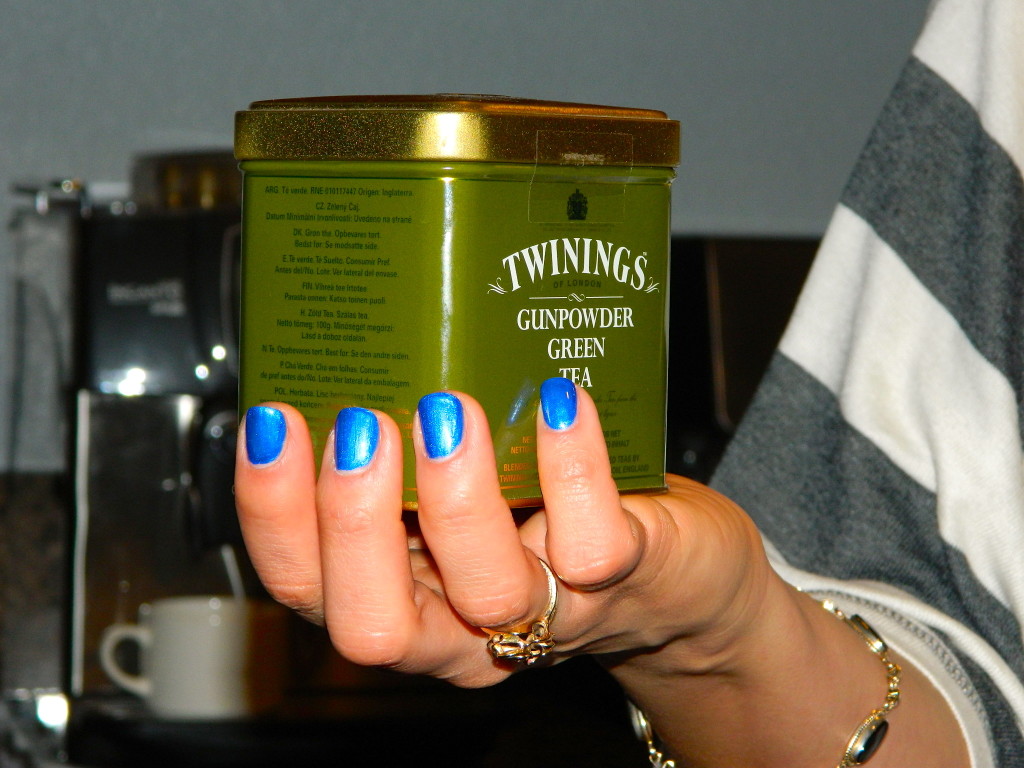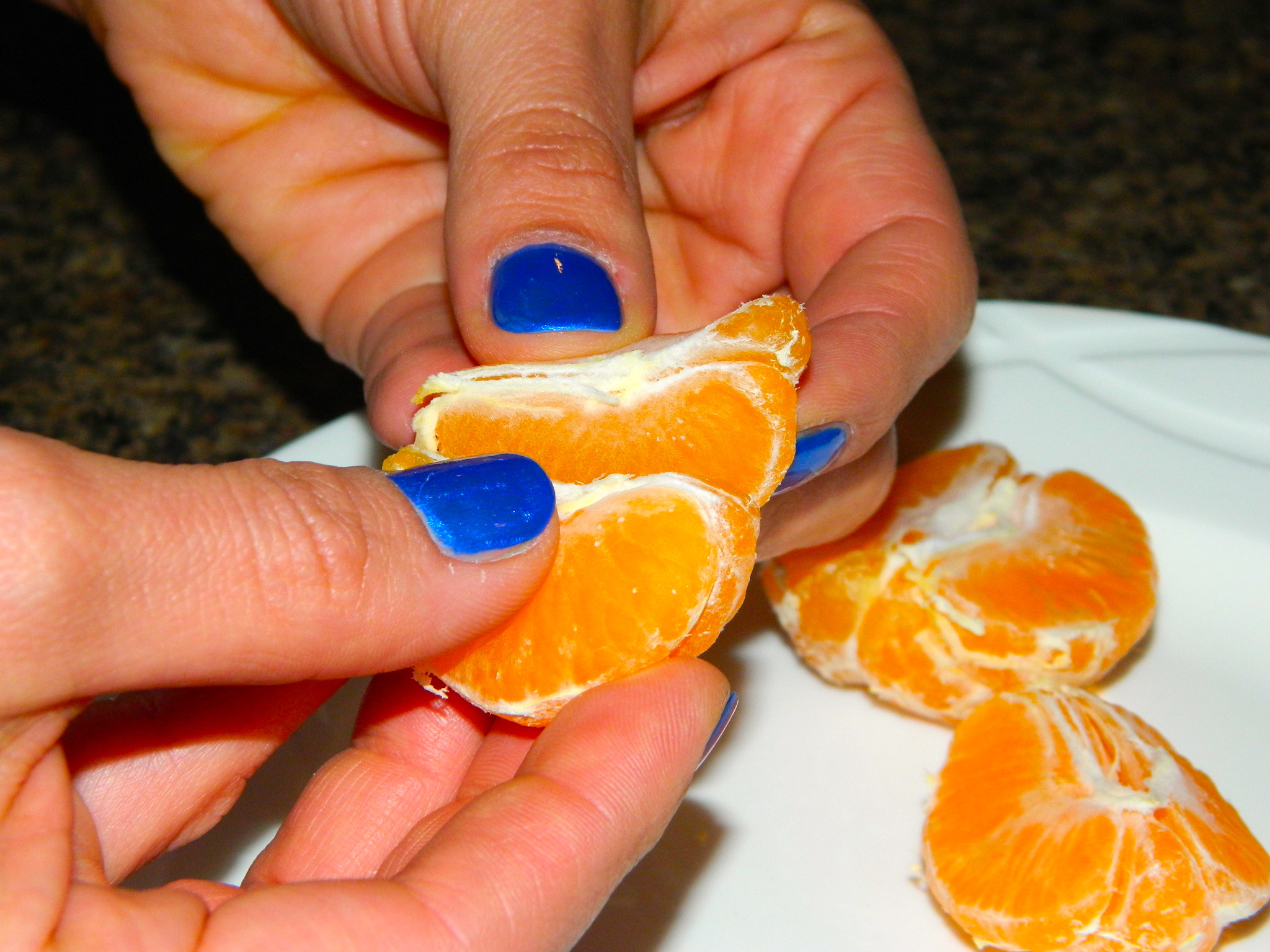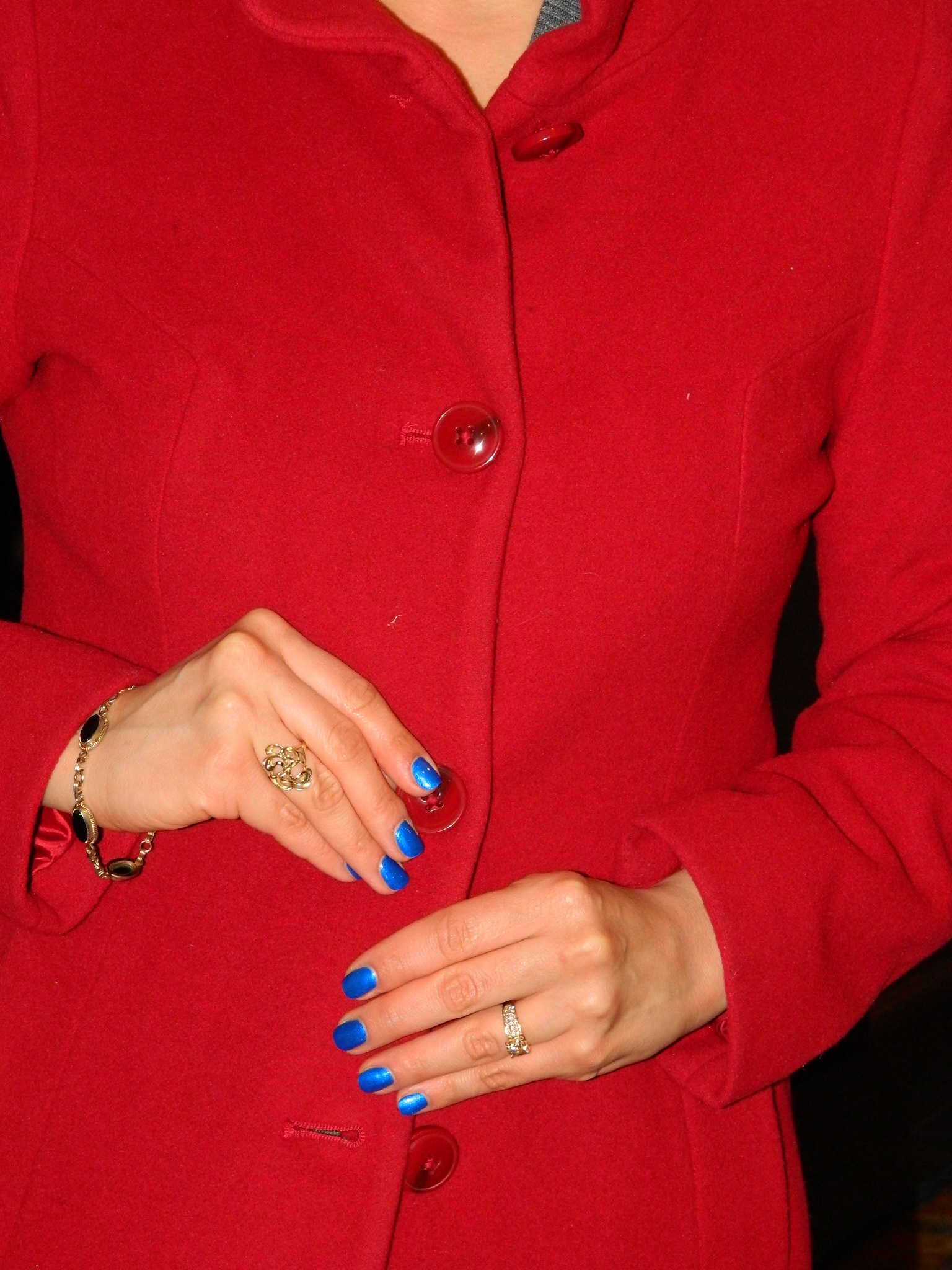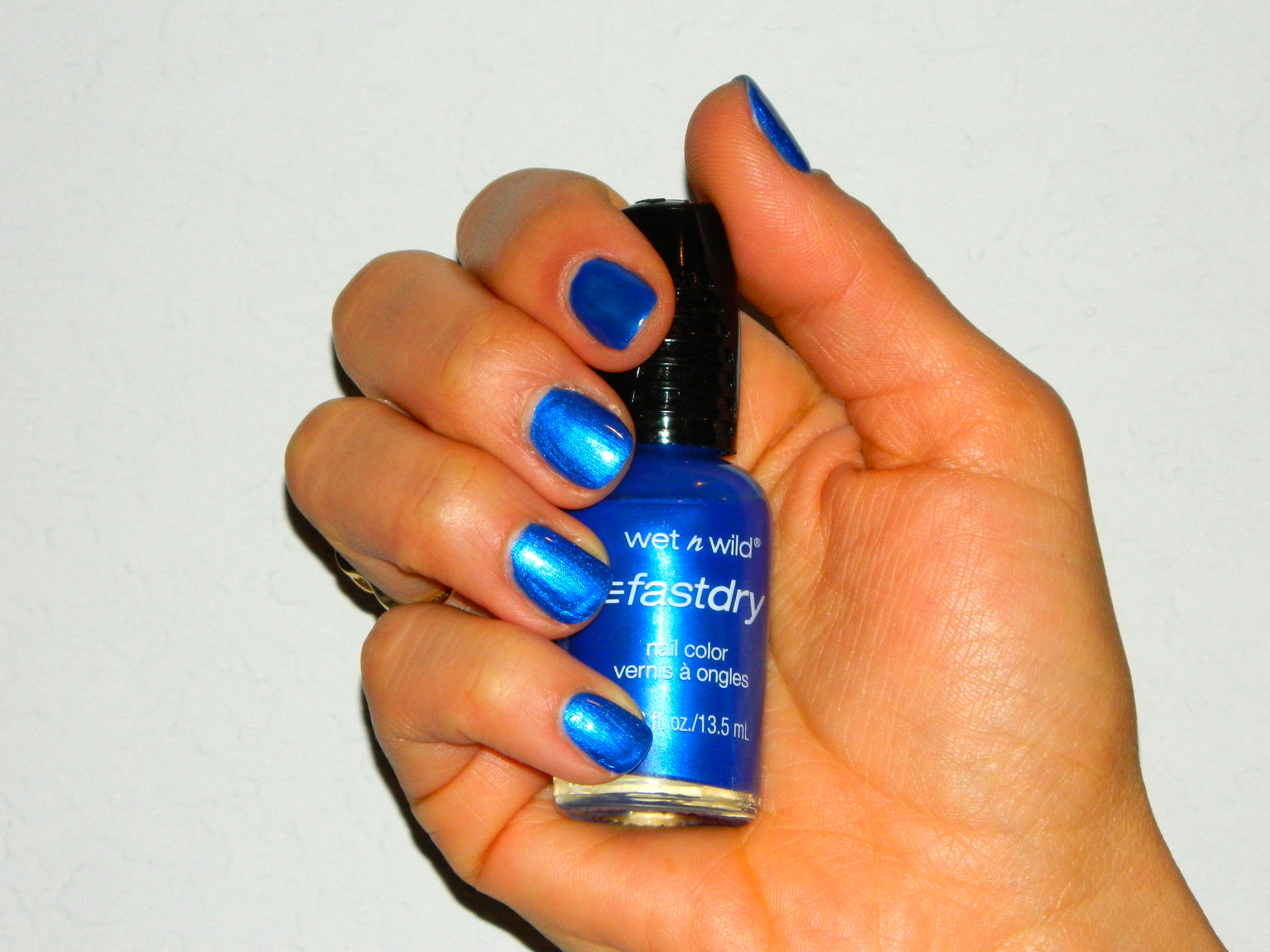 Nail Polish: Wet n Wild fastdry, Saved By The Blue 230C, purchased at Target