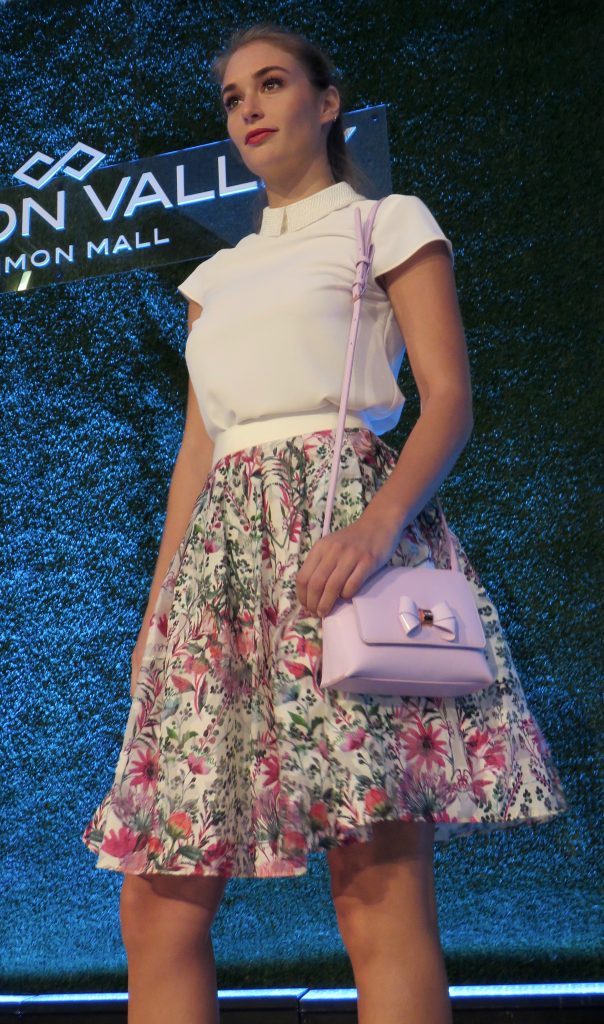 As part of the San Diego Latino Film Festival (SDLFF), Fashion Valley held a runway fashion show called Celebration of Fashion Spring Runway Show. I was honored to emcee it last year and was happy to return to host it again this year, along with television host, Abelardo Rodriguez!
Showcasing this season's hottest trends, Fashion Valley hosted the runway show in Center Court. The fashion show gave guests a sneak peek at the latest trends for spring and summer, including looks from fun casual wear to glamorous red-carpet pieces. Retailers which took the stage at the show included Halston Heritage, Ted Baker London, Uno de 50, Scotch & Soda, Ann Taylor, Macy's, White House Black Market, Anthropologie, and Joe's. The fashion show was open to the public and admission was free.
Special thanks to the team at Halston Heritage for styling me for the fashion show. It was a pleasure to work with you! The dress I wore is beautiful!
In case you missed these, here are the posts with pictures from the Festival's Media Kick-of Party and last year's Celebration of Fashion Runway Show.
What is your favorite fashion trend this Spring?


Hugs,
Paola
PS – This year's SDLFF Poster Unveiling Party.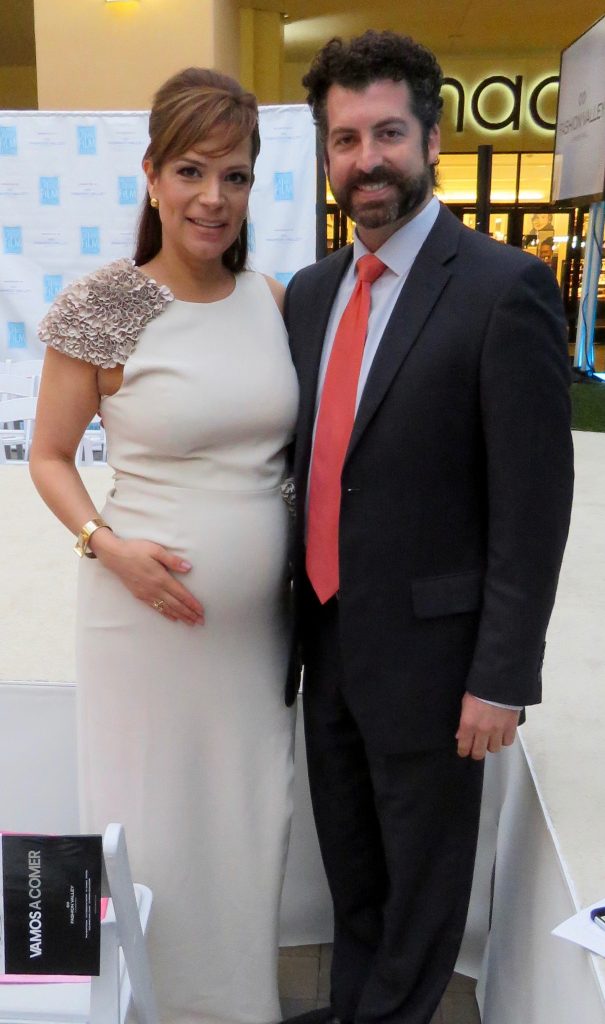 Right before going on stage to emcee the event (I was nine months pregnant).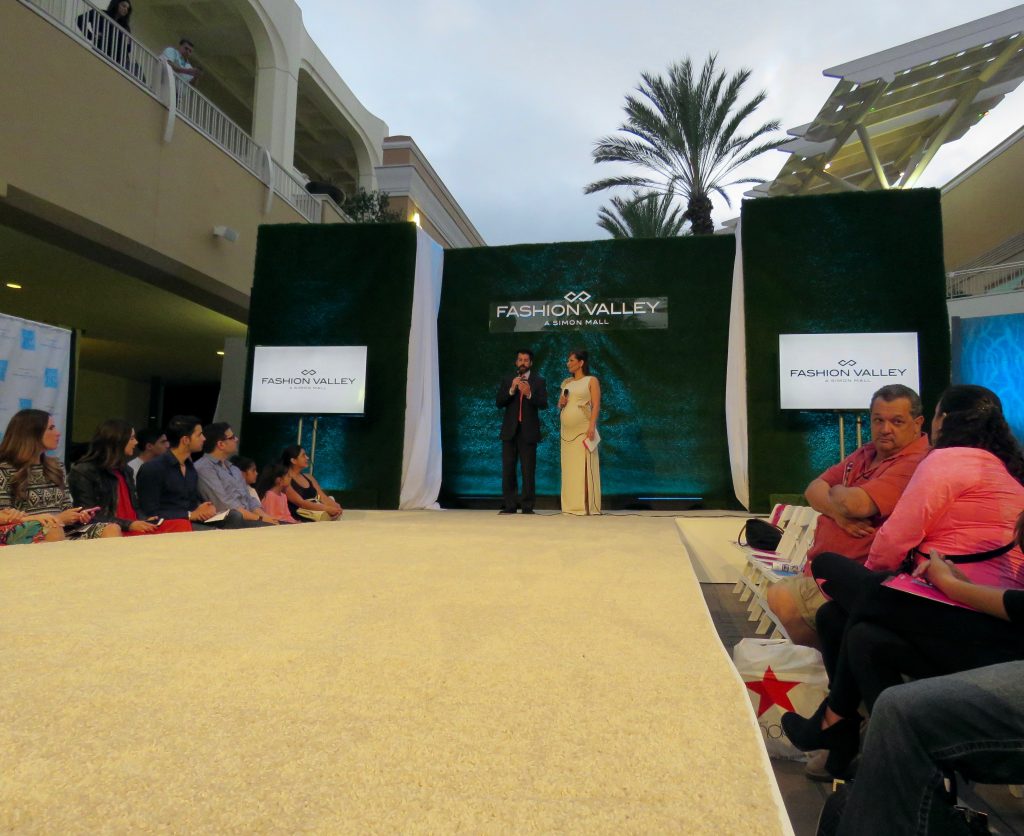 Co-emceeing with Abelardo; Halston Heritage dress – store located at Fashion Valley (t is not a maternity dress, I wore a larger size dress)