The Celebrando Latinas Conference was wonderful! An inspirational day for Latina women to listen to excellent speakers, get motivated, pampered, get a mini-make-over, do some shopping, enjoy a fashion show and dedicate a day to themselves….along with their best girlfriends! It was fun! Attendees received a goodie bag, breakfast, and a fancy lunch! There was fashion, music, samba dancers, mariachi, networking, and a Fiesta reception with raffle items to wrap up the day! The event was held at the Hilton San Diego Bayfront, it was so well attended that tickets sold out days ahead of the Conference!
Congratulations to Fanny Miller, president of El Latino newspaper, and her team for a successful event! Fanny  had the vision to create this event and has been organizing it for four years. Every year the event continues to grow, offering more opportunities for women to enrich their lives!
Here are some pictures from the event, hope you like them! My favorite part was meeting so many nice people and being motivated by the inspirational speakers.
There are plans to hold Celebrando in Las Vegas next year and in San Diego again. I am looking forward to it!
Celebrando is the largest spanish conference for Latinas held in the country.  For more information regarding Celebrando and for updates regarding next year's event, visit CelebrandoLatinas.com.
Hugs,
Paola
En ESPAÑOL después de estas fotos.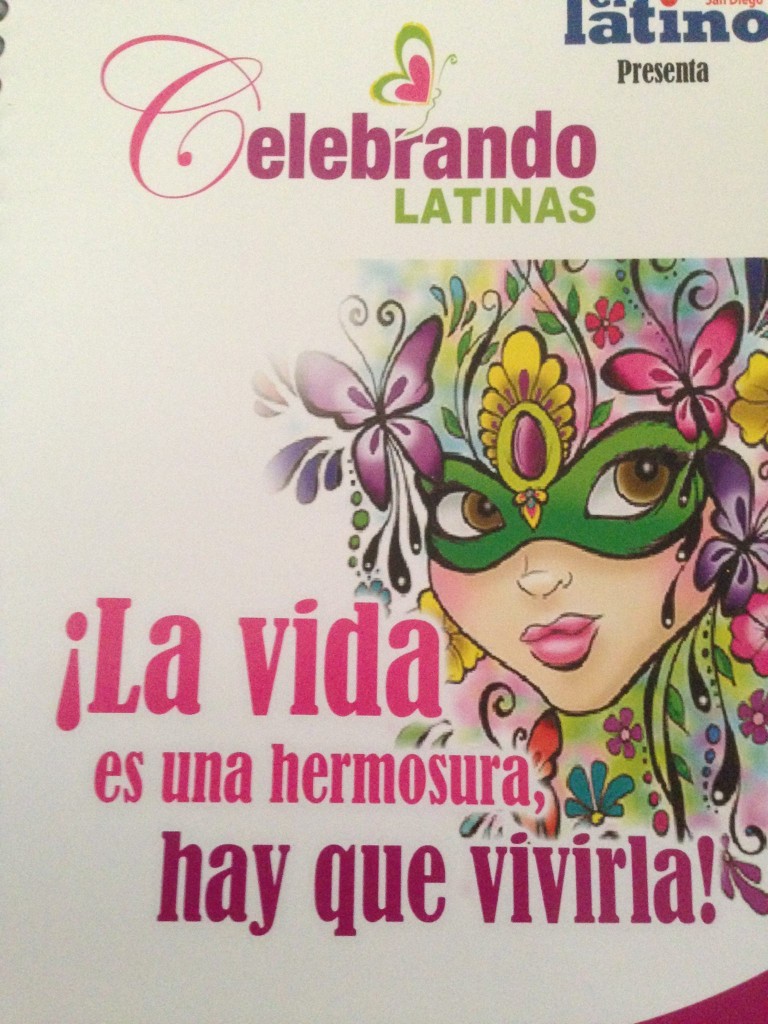 Attendees received a program with a notepad. / El program era una libretto para hacer notes.
The main conferenca hall. / La sala principal.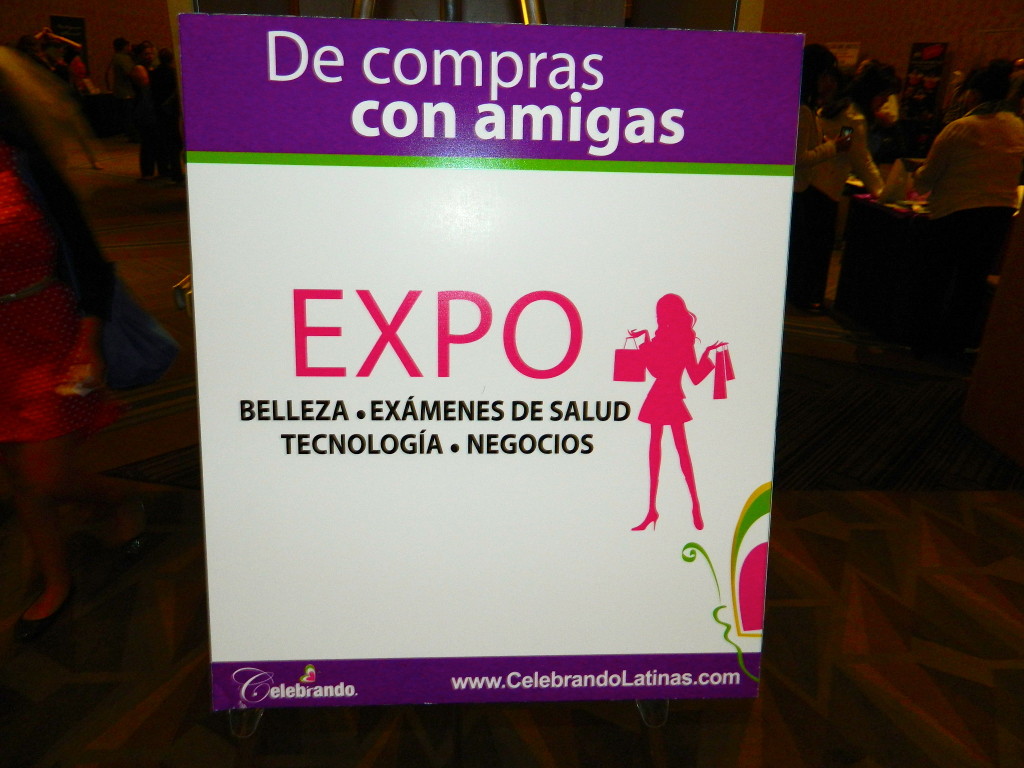 The Expo / La Expo
My favorite part: meeting attendees! / ¡Mi parte favorita: conocer a participantes!
The Mana North County attendees. / Las chicas de Mana Norte del Condado.
It was nice to see my friends from Quinceañera Magazine / Me dio gusto ver a mis amigas de la revista Quinceañera Magazine
Tequila Cachanilla made chocolate with tequila in it , delicious!  / ¡Tequila Cachanilla hizo un chocolate con tequila, lo probe, estaba delicioso!
I know these ladies from the Quinceañera Expo events, we had fun with their photo frame! / ¡Conozco a estas chicas de los eventos de Quinceañera Expo, nos divertimos con su cuadro para fotos!
With my friends from New York Life / Con mis amigos de New York Life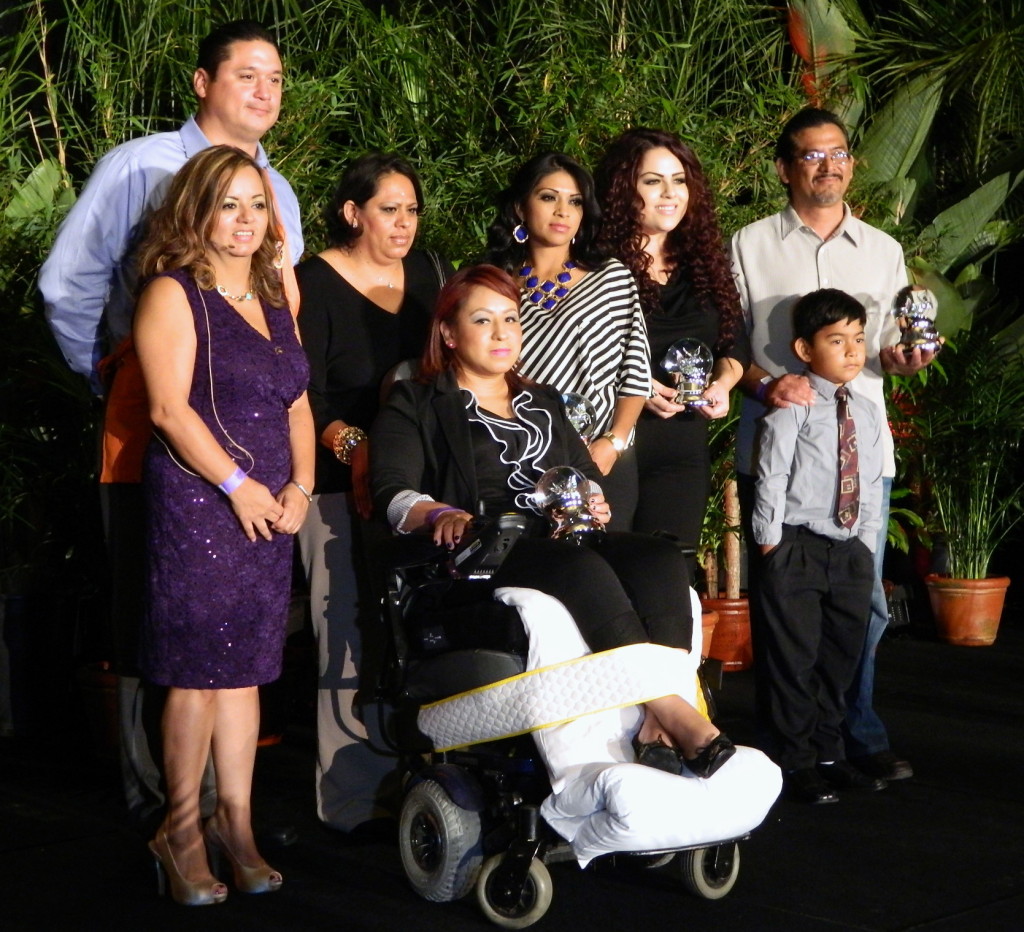 The award recipients. / Los ganadores de premios.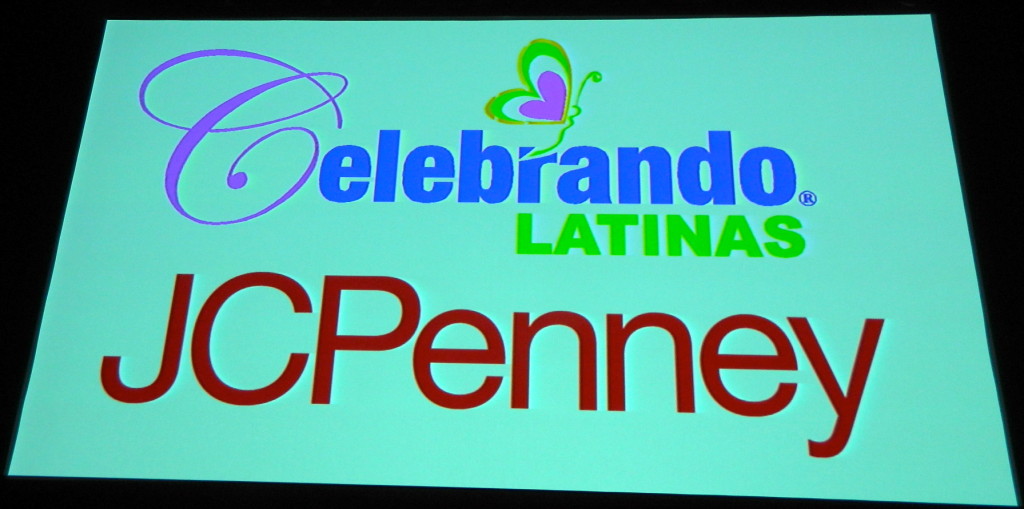 The Fashion Show, presented by JCPenney. / El Desfile de Modas, presentado por JCPenney.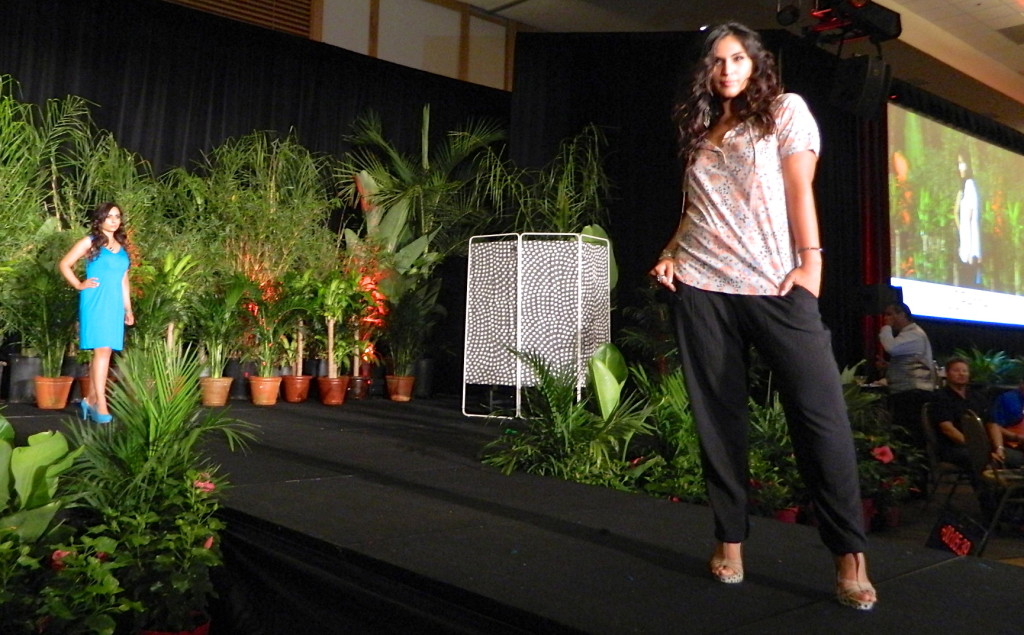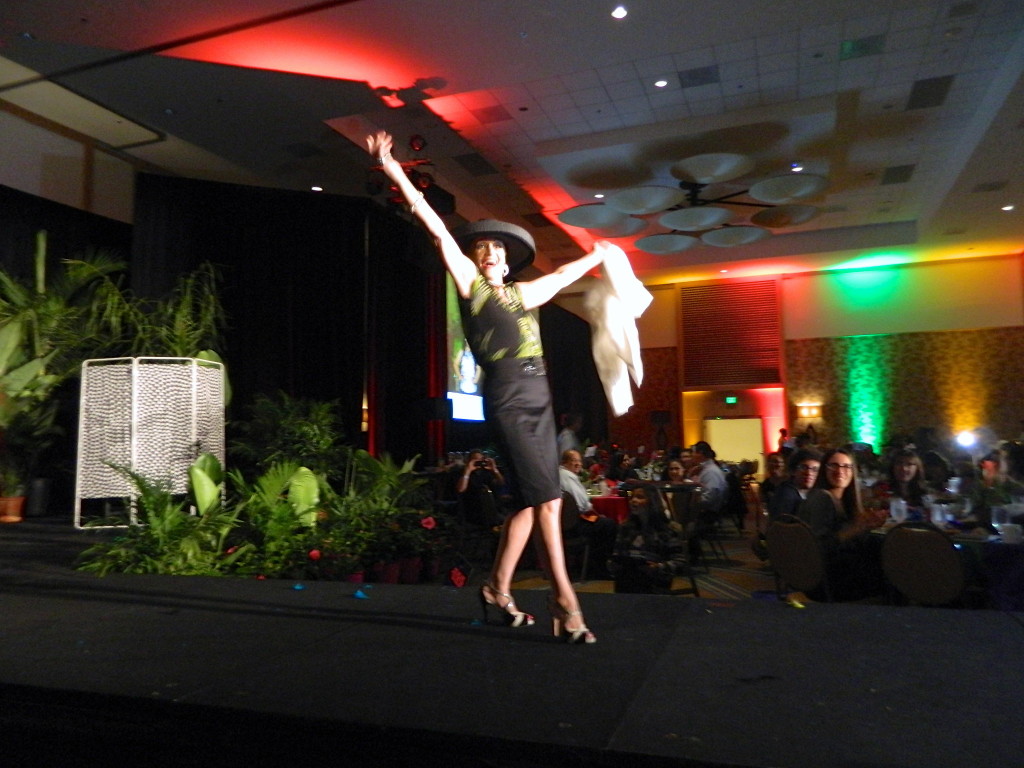 This model stole the show! / ¡Esta modelo resalto durante el Desfile de Modas!
Lunch was served during the Fashion Show / Se sirvió almuerzo durante el Desfile de Modas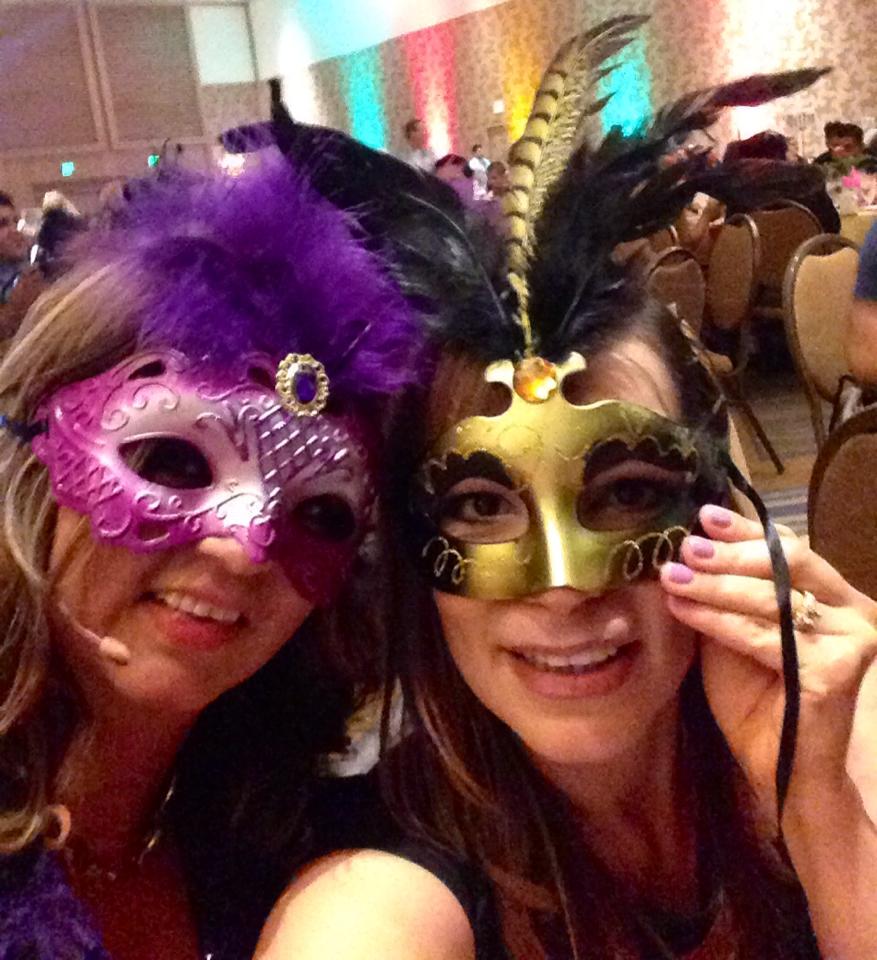 Taking a selfie with Fanny Miller / Tomandomé una foto con Fanny Miller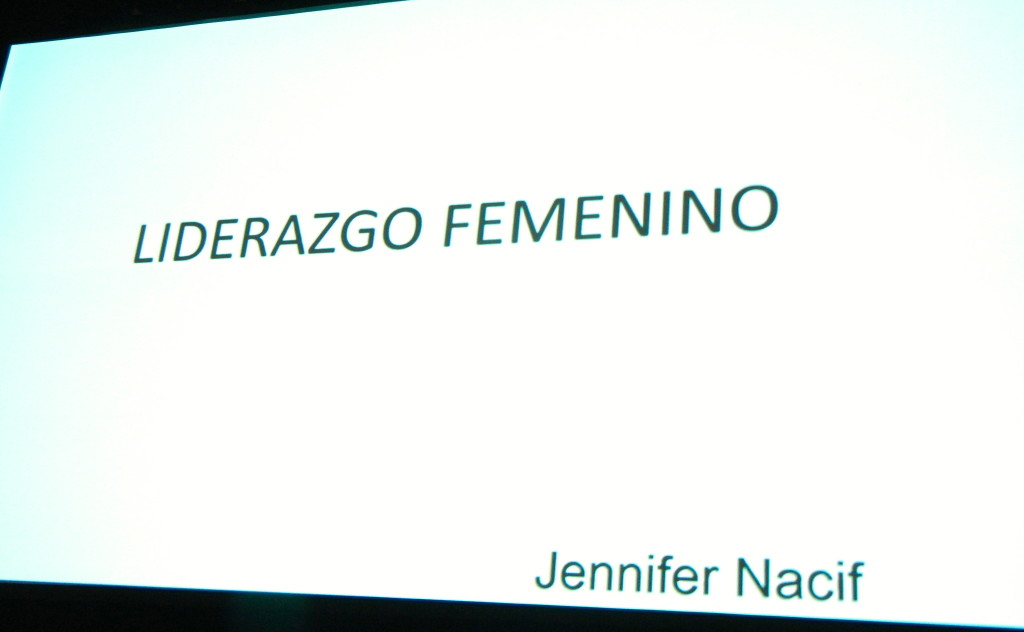 The speakers. / Las oradoras.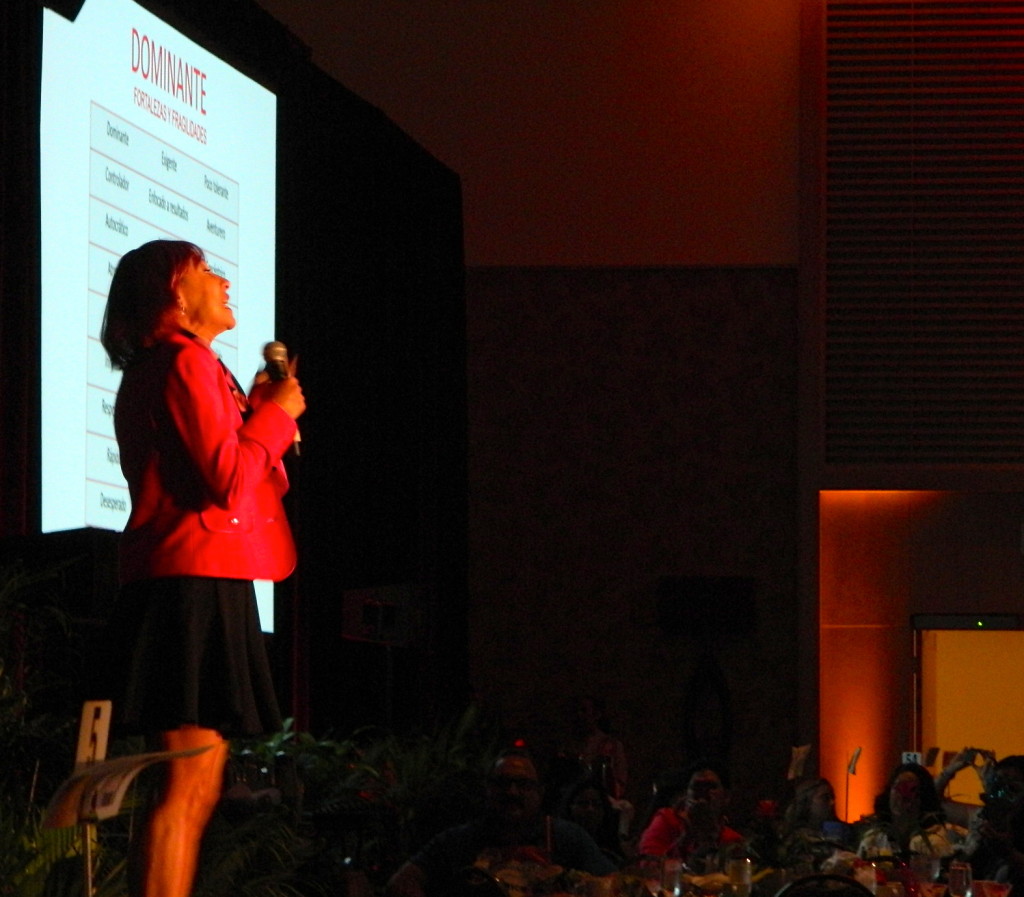 Jennifer Nacif (in costume). / Jennifer Nacif (en personaje/disfraz).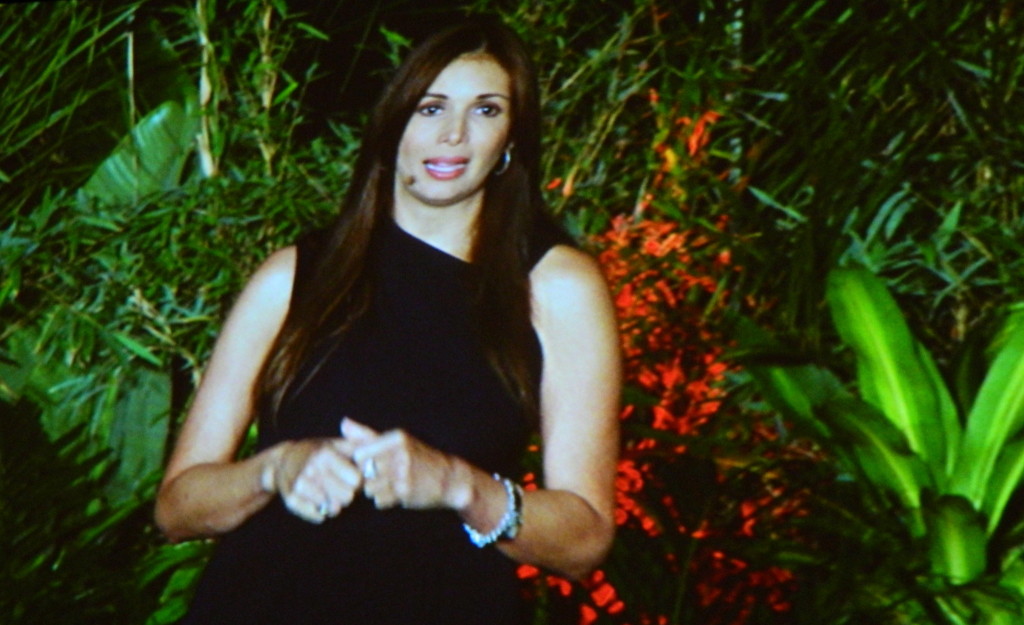 Giselle Blondet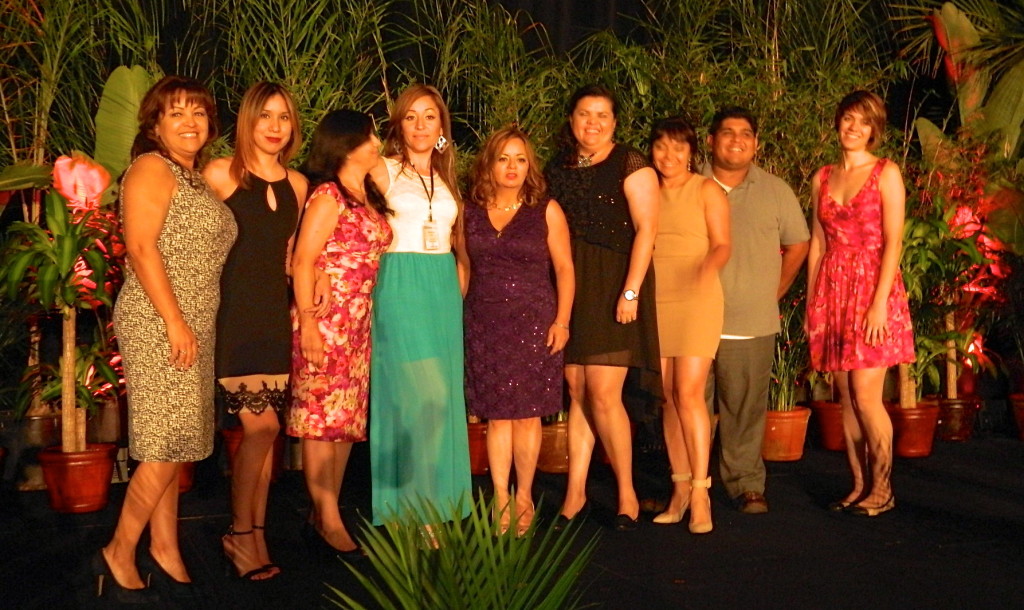 The El Latino team. / El equipo de El Latino.
With an attendee, Andres Gutierrez, speaker & financial expert, & Fanny Miller. / Con una participante, Andres Gutierrez, orador y experto financiero, y Fanny Miller.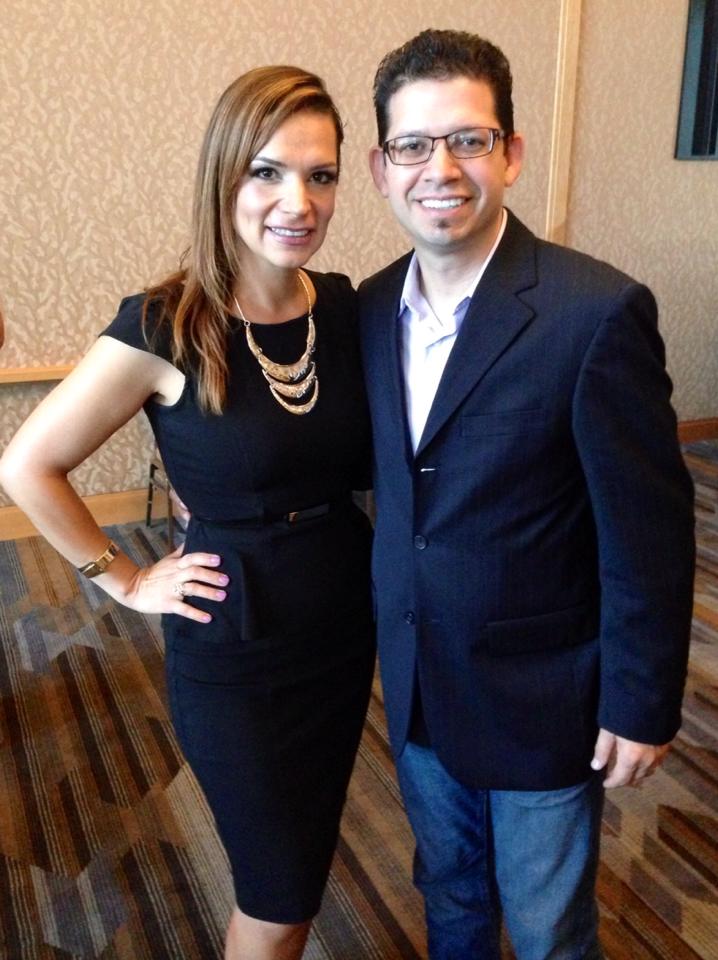 With Jorge Hoyos, from Dave Ramsey. / Con Jorge Hoyos, de Dave Ramsey.
ESPAÑOL: ¡La conferencia Celebrando Latinas fue maravillosa! Un día lleno de inspiración para Latinas, con excelentes oradores, aplicación de maquillaje, peinados,  compras, y disfrutamos de un desfile de modas. ¡Fue un día divertido, para dedicarlo a uno misma y dejarnos apapachar, junto con nuestras mejores amigas! ¡Las participantes recibieron una bolsa de regalo, desayuno, y un almuerzo  delicioso! Hubo moda, música, bailadoras de samba, mariachi, la oportunidad de conocer a otras mujeres, y concluyó con una Fiesta con regalos y rifas. ¡El evento se llevo a cabo en el Hilton San Diego Bayfront y fue tan bien recibido que se agotaron los boletos!
¡Felicidades a Fanny Miller, presidenta de Periódico El Latino, y su equipo por el éxito del evento! Fanny tuvo la visión de crear este evento y lo ha estado organizando por cuatro años. ¡Cada año, el evento continua creciendo y ofreciendo mas oportunidades para enriquecer las vidas de mujeres!
Aquí les comparto unas fotos del evento, ojala les gusten. Mi parte favorita del evento  fue conocer a tantas personas tan lindas y motivarme con las presentaciones de los oradores que fueron inspiracionales.
Hay planes para tener Celebrando en Las Vegas el año entrante y de nuevo en San Diego. ¡Yo estaré anticipando la conferencia con gusto!
Celebrando es la conferencia más grande en Español para Latinas en al país. Para mas información sobre Celebrando visita CelebrandoLatinas.com.
Un abrazo,
Paola