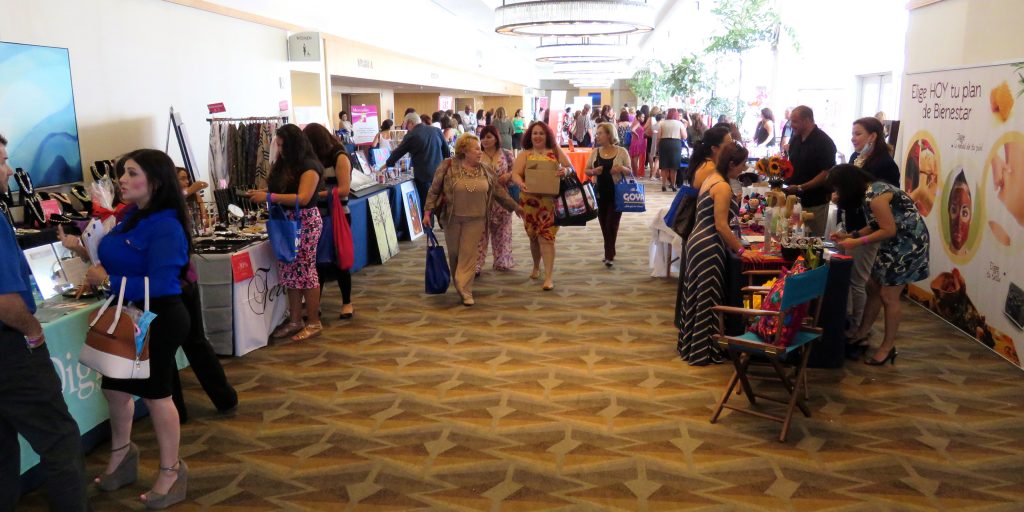 Celebrando Latinas has become one of my favorite events each year! I attended in 2014 & last year. This year, I was honored to attend as a guest of Sharp. I am an Ambassador for Sharp, it is a volunteer position which I greatly enjoy. This year's Conference was just as good as the past two. This year there were several speakers, workshops, a health check-up center, a Luncheon which included a Fashion Show, and an Expo. This is all beneficial, educational, and inspirational, but the main reason I enjoy attending is because I have fun! I got to see my girlfriends and enjoyed a full day with them! We started at the Sharp Disfruta Tu Salud (Enjoy Your Health) section where we got some helpful information about health and diet. We walked through the Expo and visited the vendor booths, then enjoyed the Luncheon and Fashion Show. In the afternoon, we went to a workshop and ended the day with some wine (I had sparkling water because I am still breastfeeding) while we mingled at the Closing Party!
The event was held at the Hilton San Diego Bayfront. A beautiful hotel and resort with amazing views of the bay and Coronado. Congratulations to Fanny Miller, president of El Latino newspaper, and her team for another successful event!
Below are some pictures from the event, hope you like them!
Celebrando is the largest Spanish language conference for Latinas held in the country. For more information regarding Celebrando and for updates regarding next year's event, visit CelebrandoLatinas.com. I am looking forward to attending next year's Conference and hope to see you there!
Hugs,
Paola
PS – In case you missed it, I shared my personal story with Sharp for their article The Risks and Rewards of Delaying Pregnancy, click here to read it. Another organization I support is the YWCA, I wrote about how they are Empowering Women and Inspiring Me.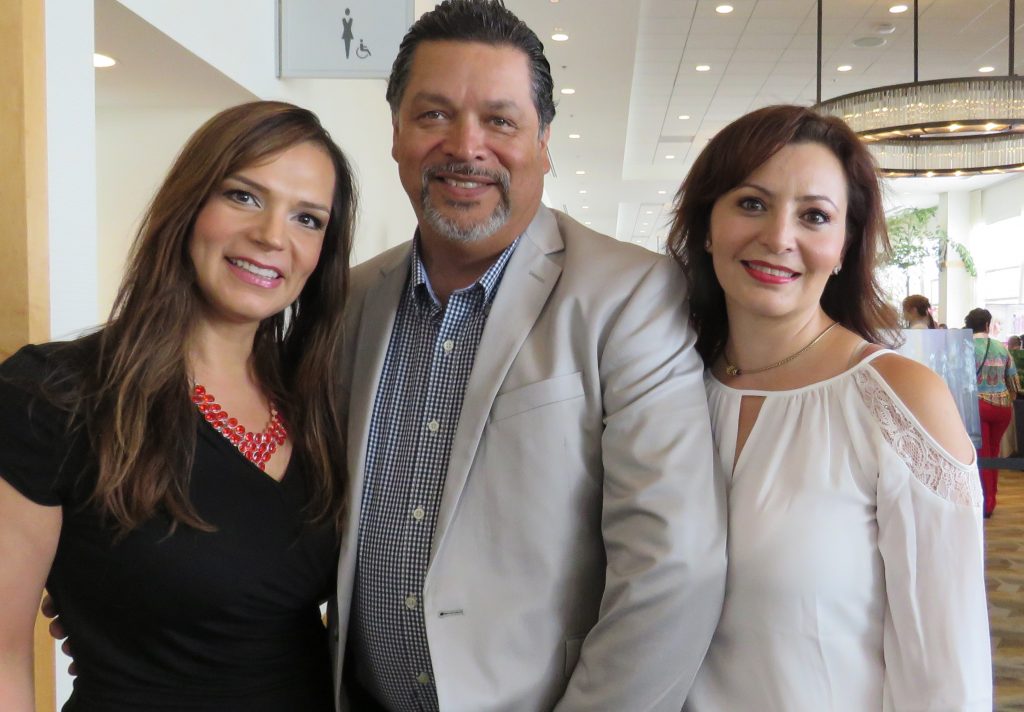 With friends, Rafael Garcia and Pilar Kuri.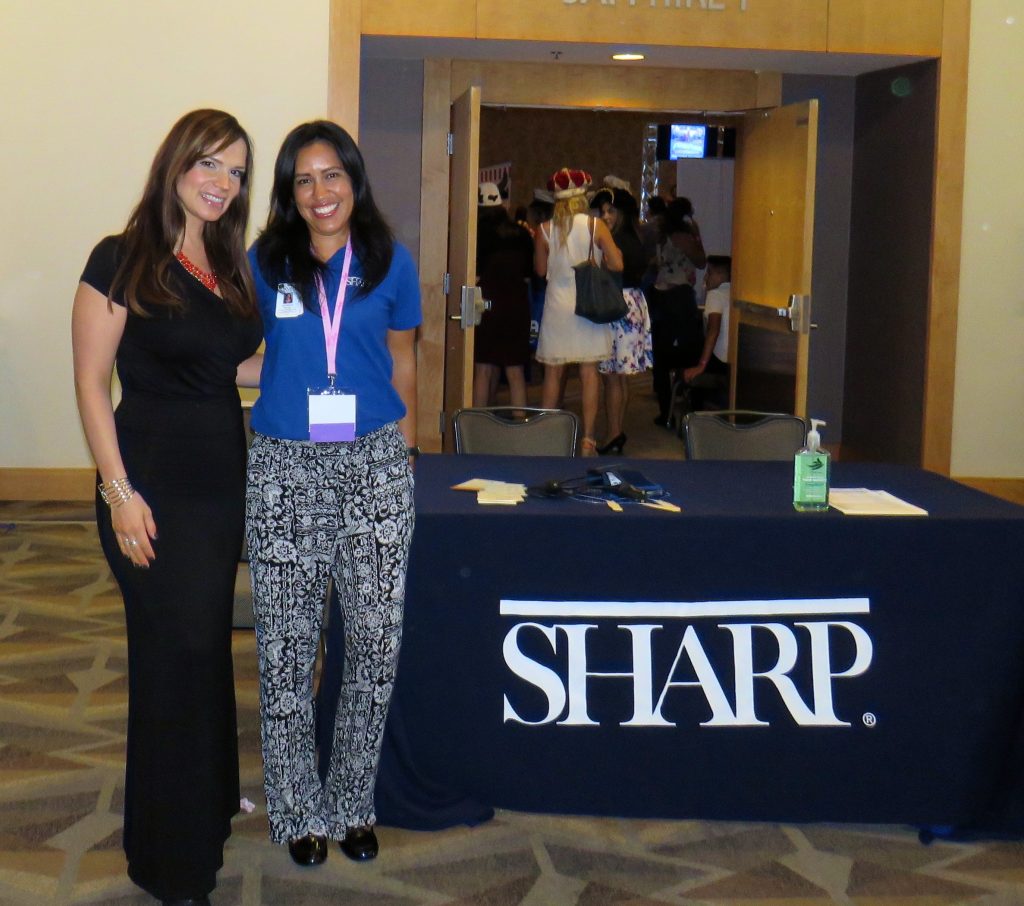 With Jessica Ruiz from Sharp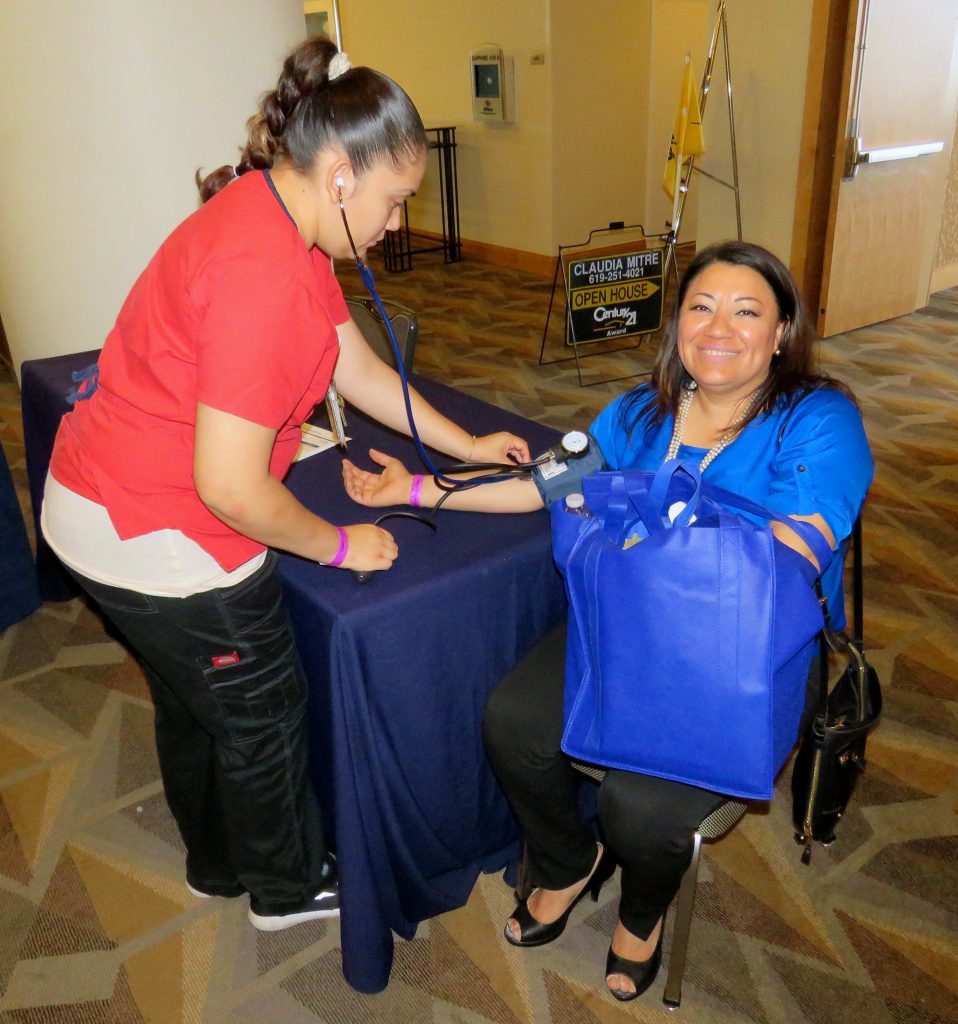 An attendee getting a free health check-up at the Sharp section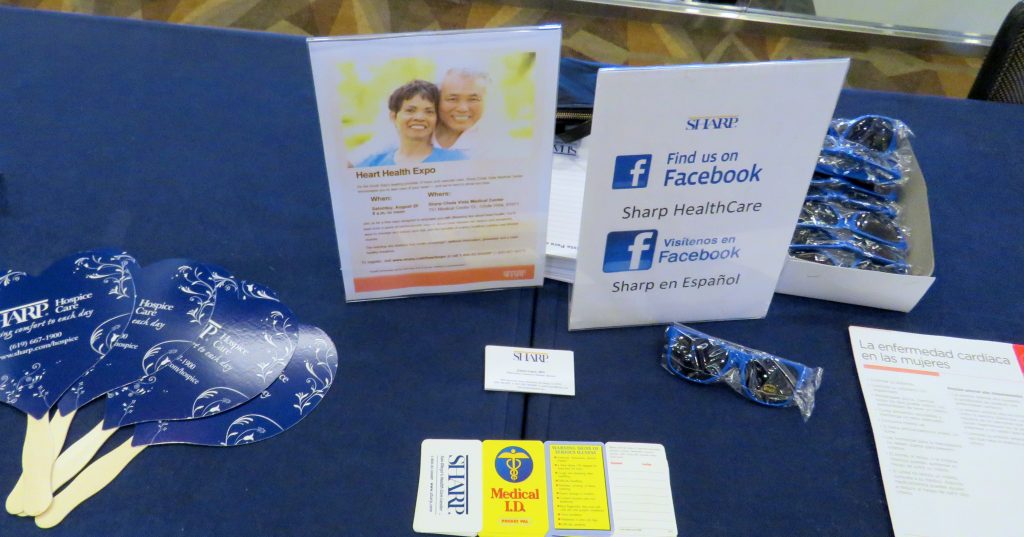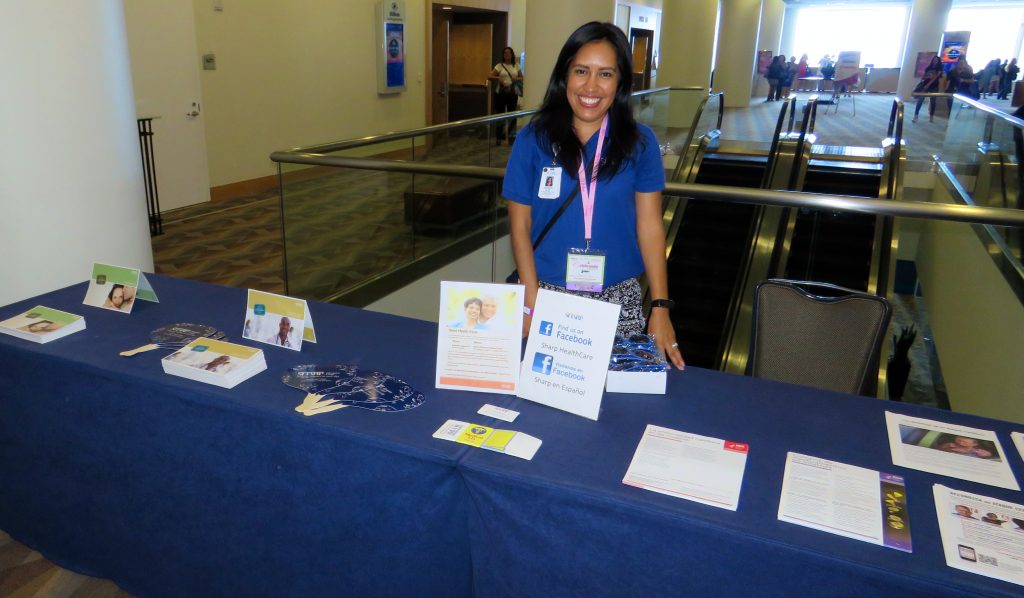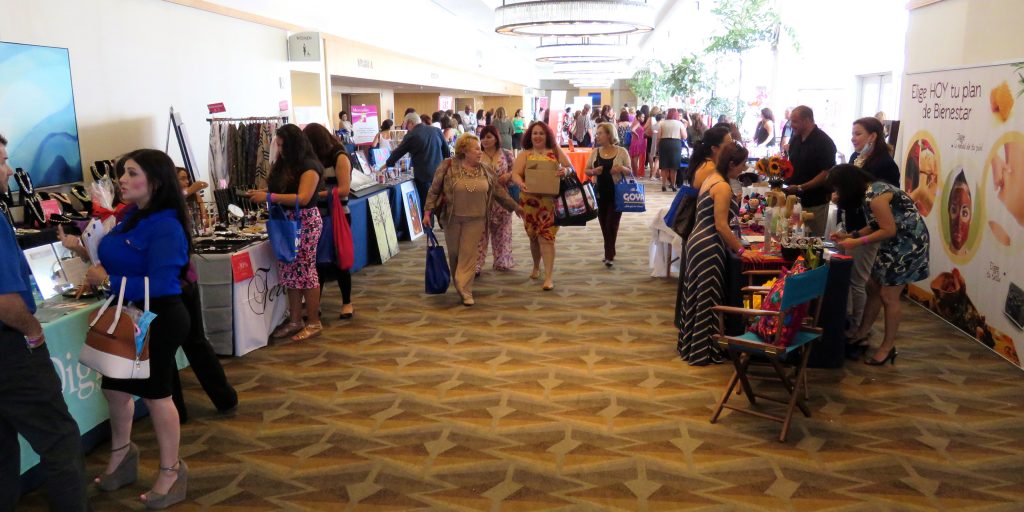 The Expo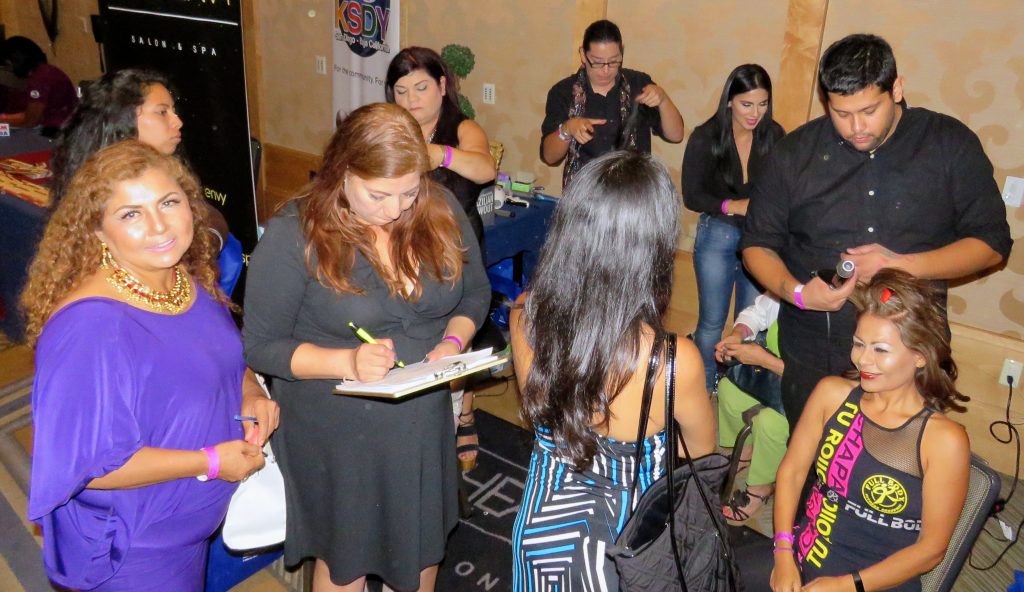 Attendees getting makeovers & styling at the Expo.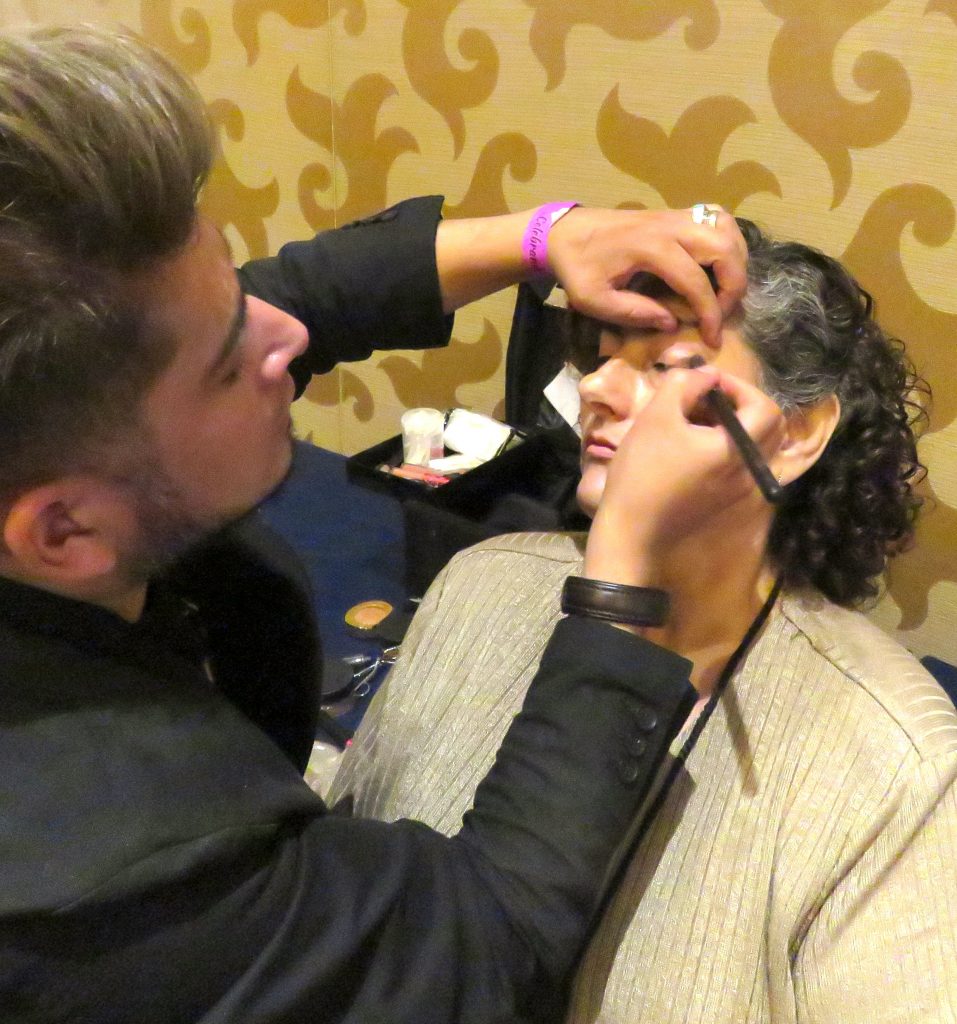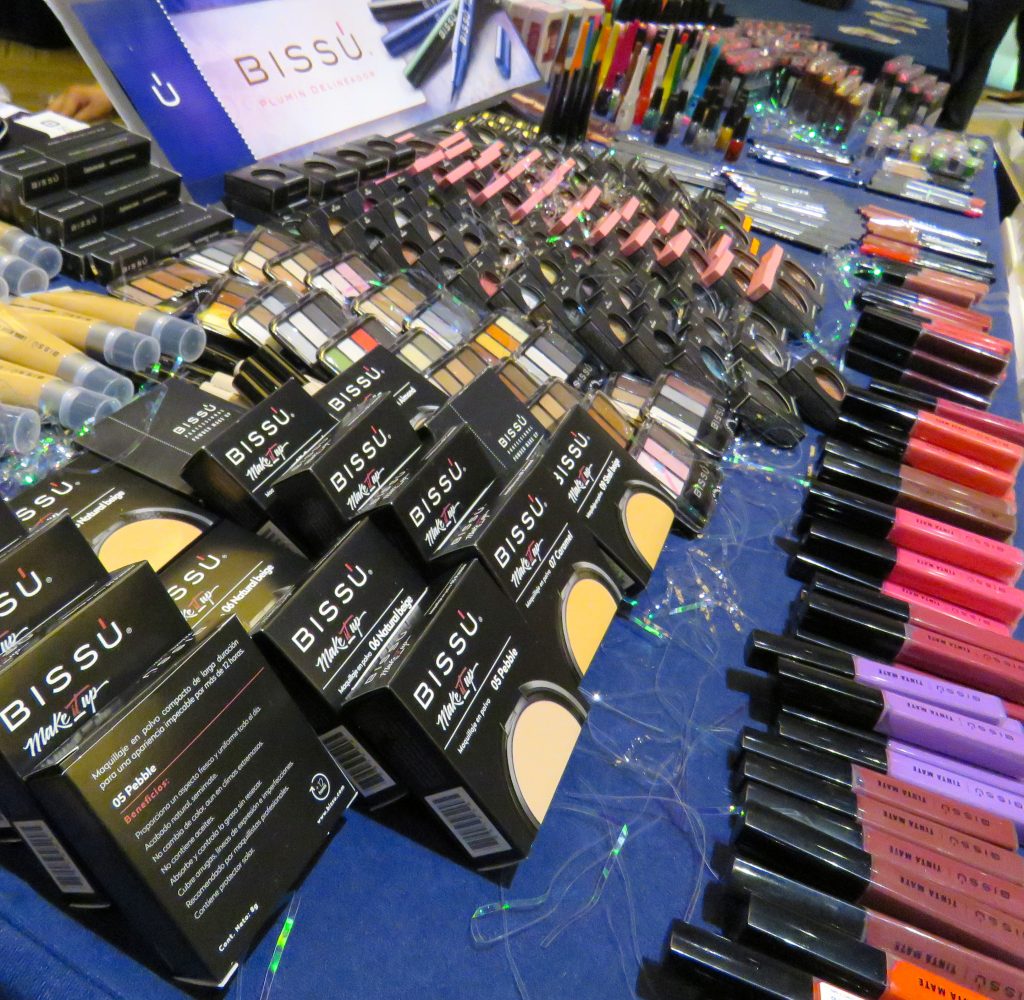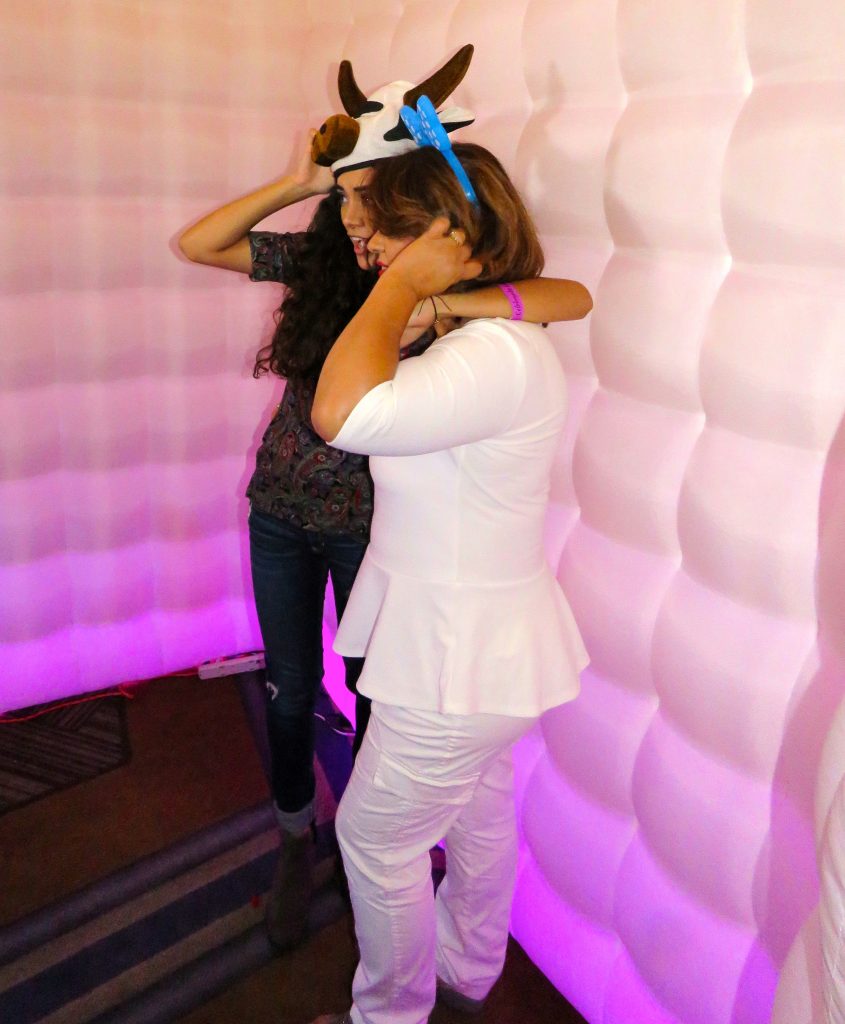 Photo booth fun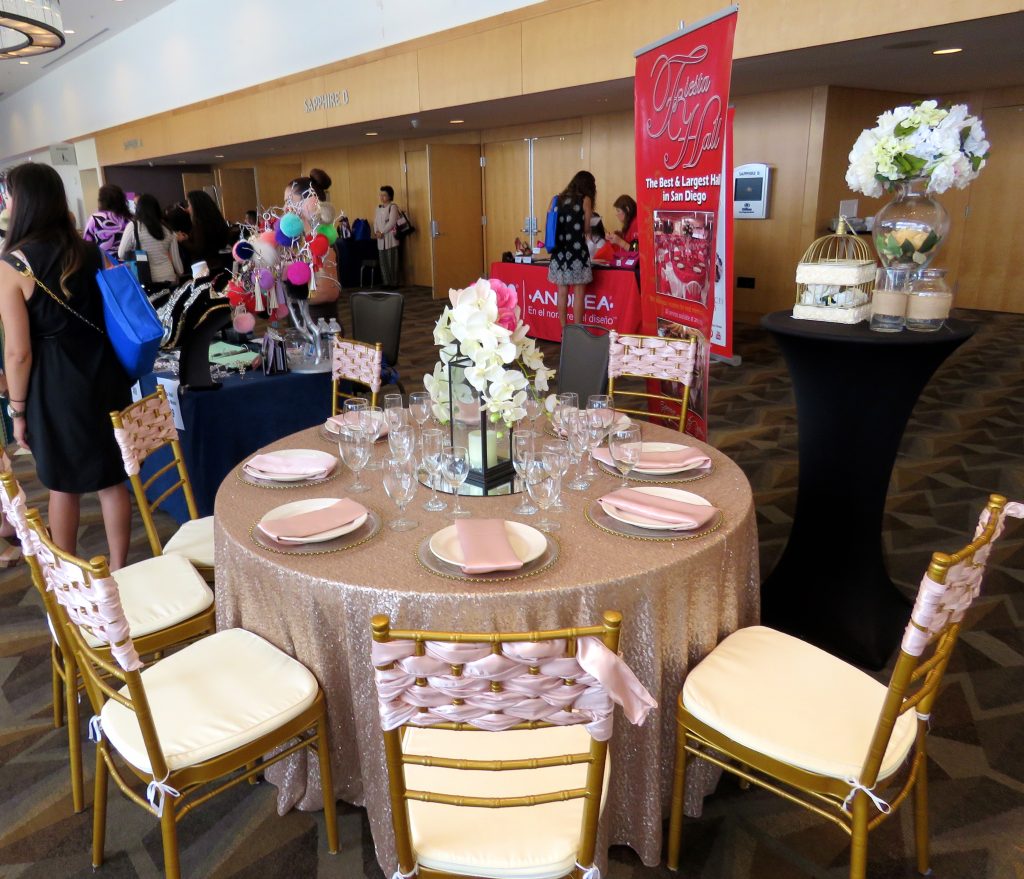 Fiesta Hall had a beautiful display at the Expo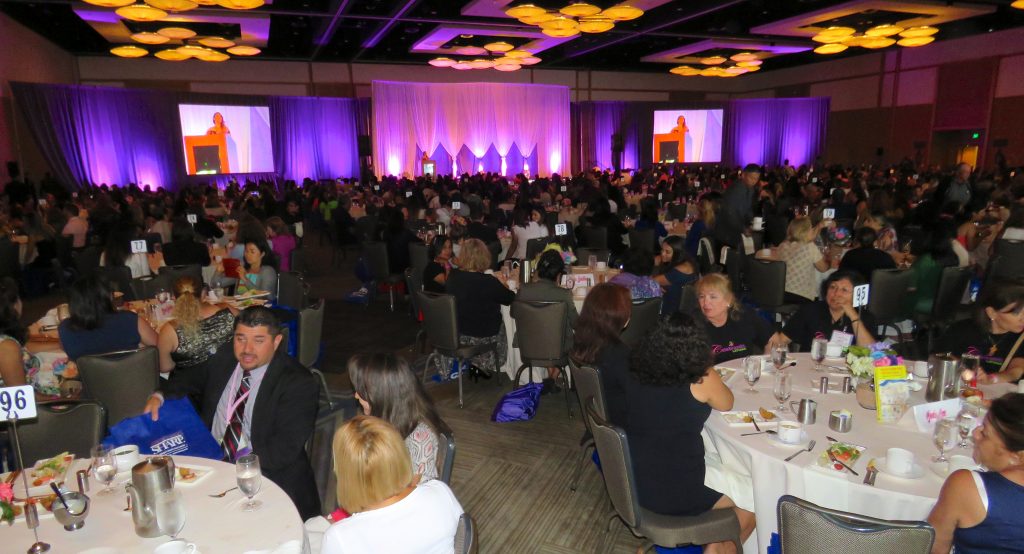 The Luncheon, with more than one thousand attendees.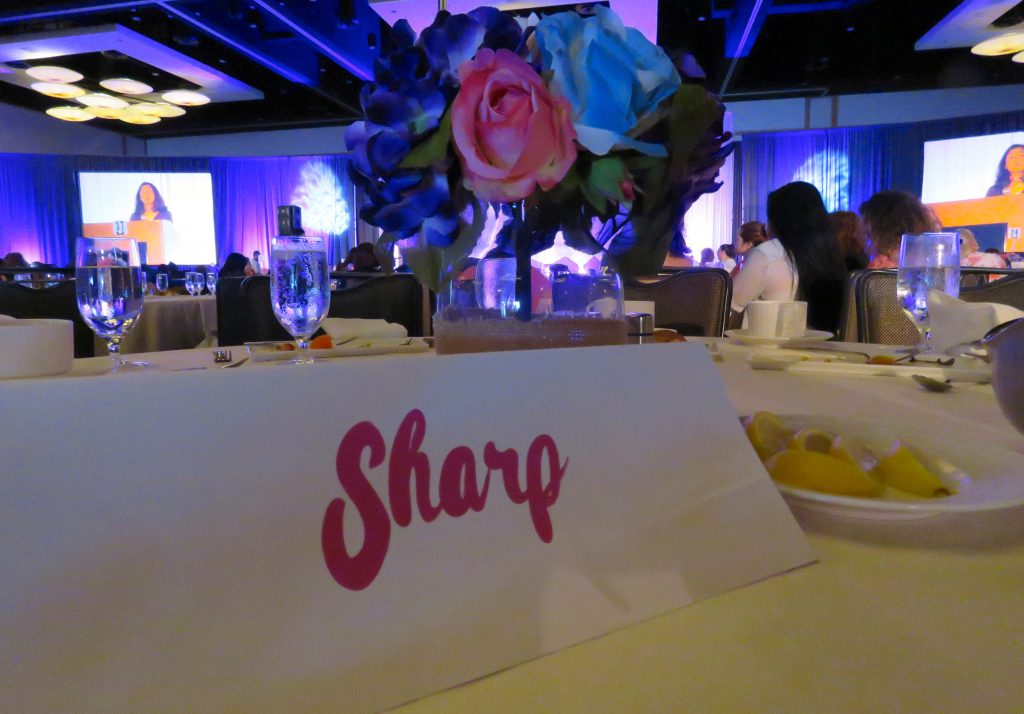 I was a guest of Sharp and sat at their table for the Luncheon.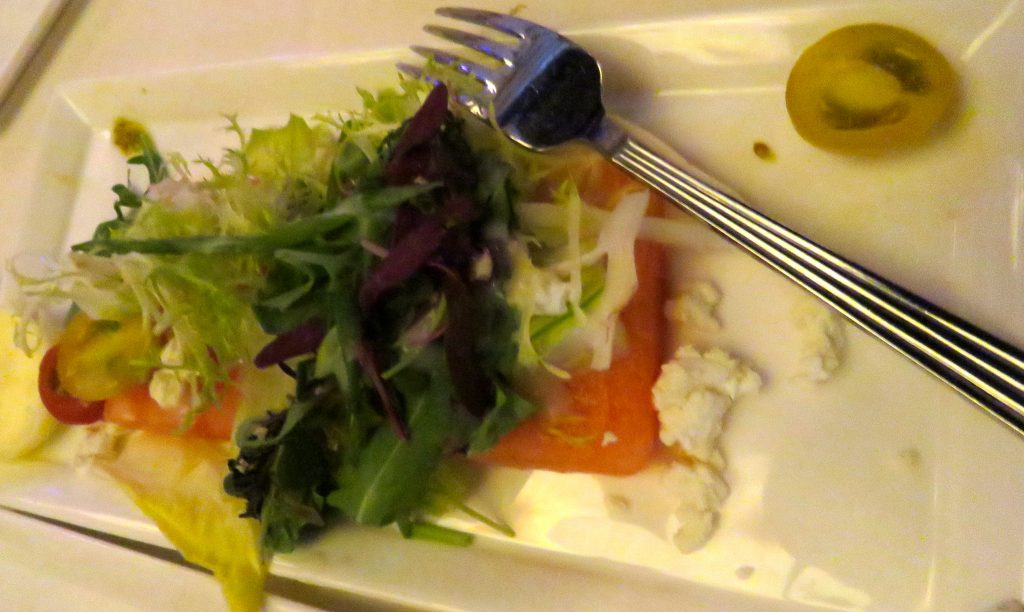 Watermelon, greens, tomato, & Feta cheese salad.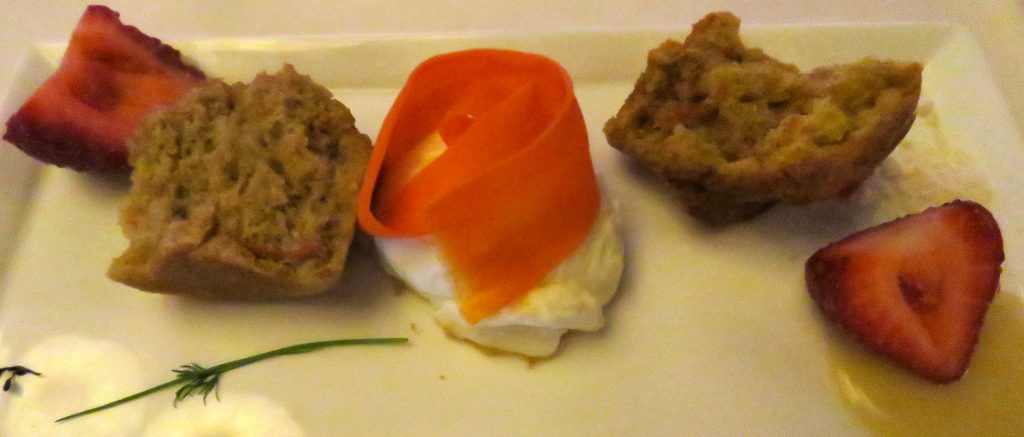 As dessert, we savored a carrot cake muffin split in two, with strawberries & cream.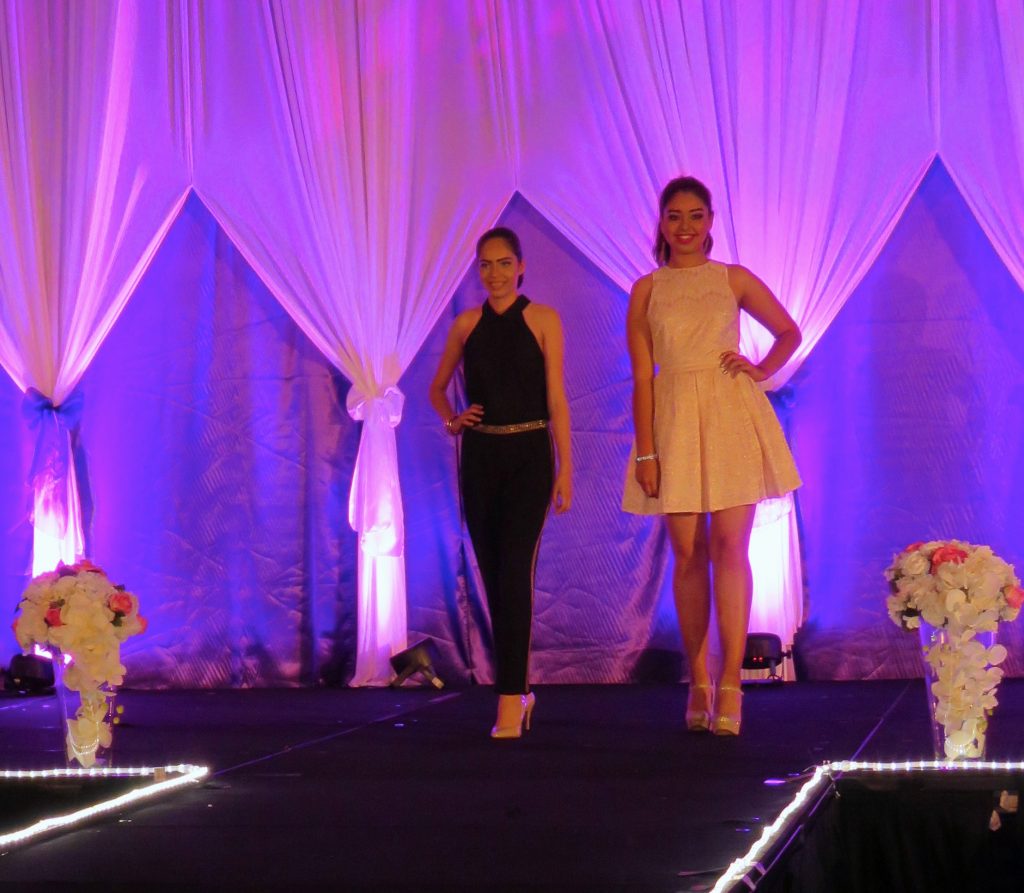 The Fashion Show included models from members of the community (not professional models).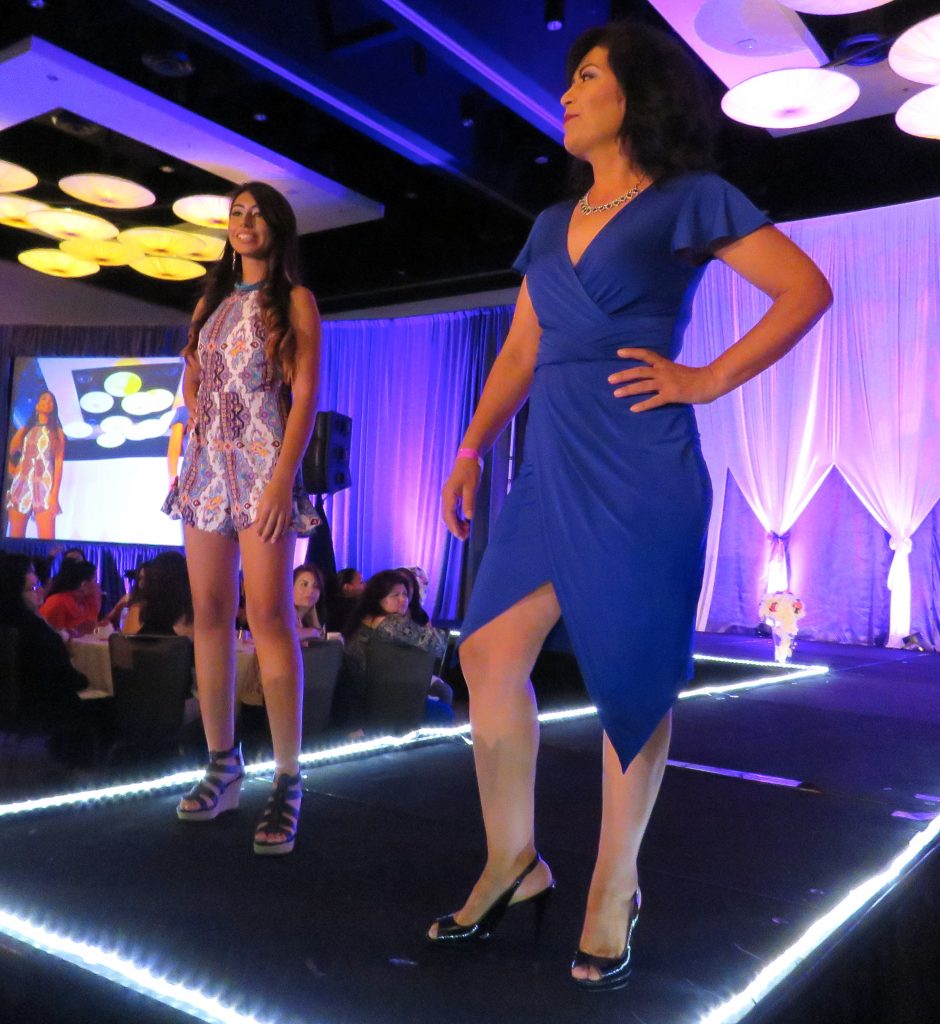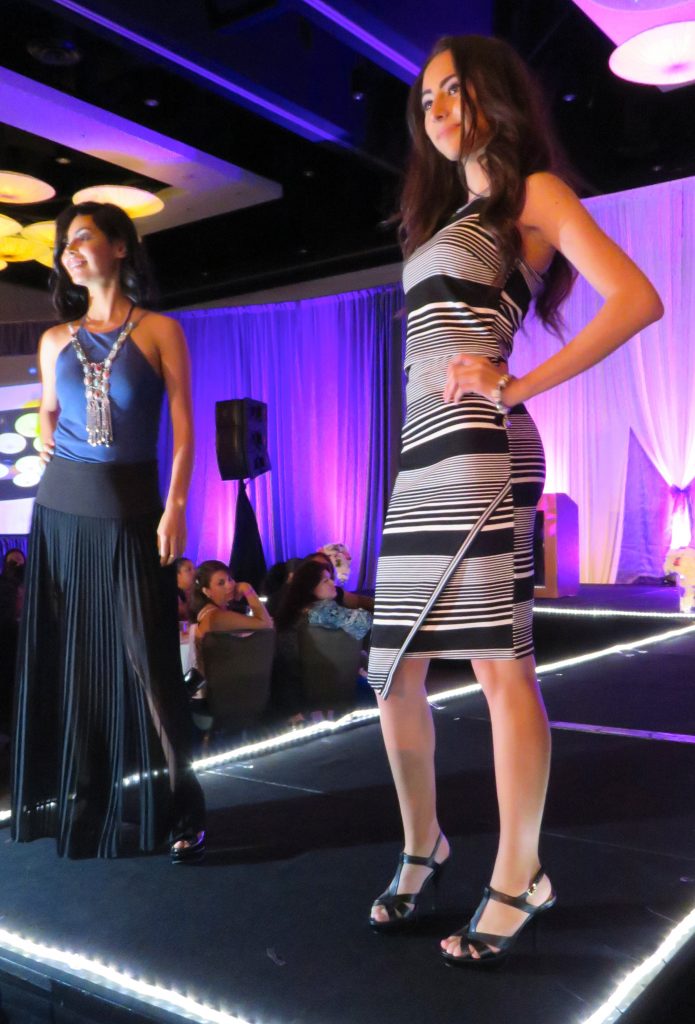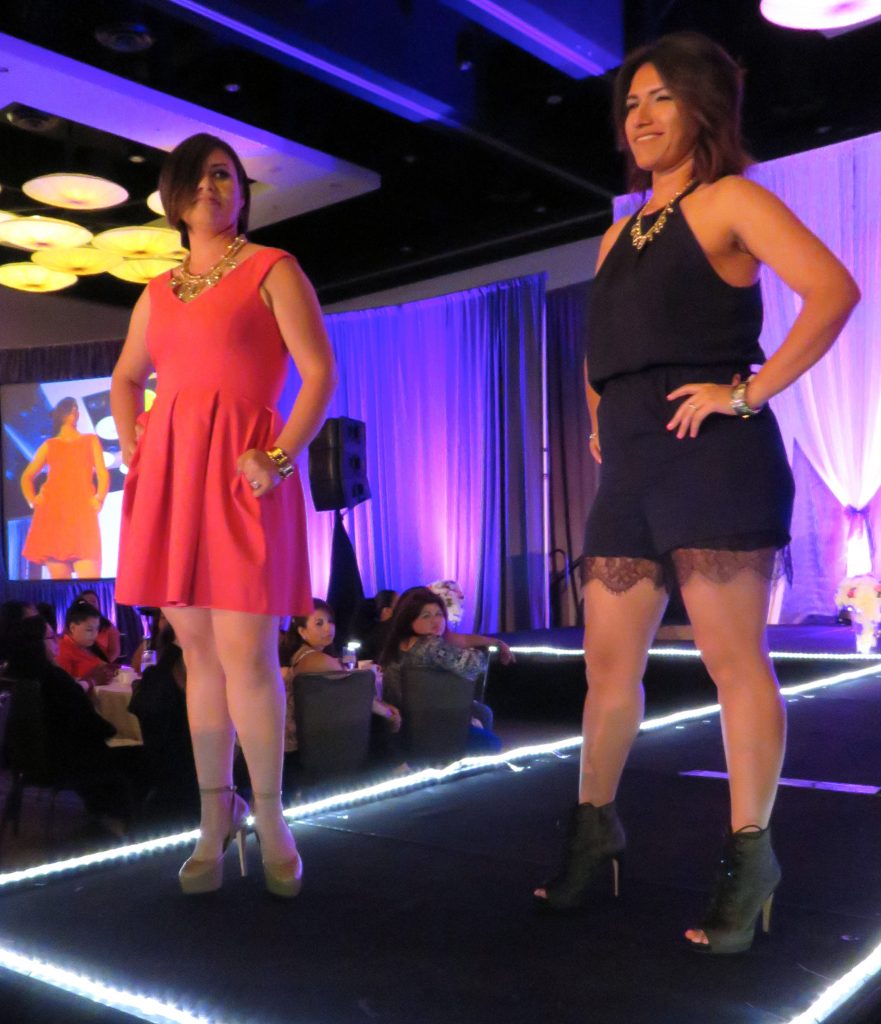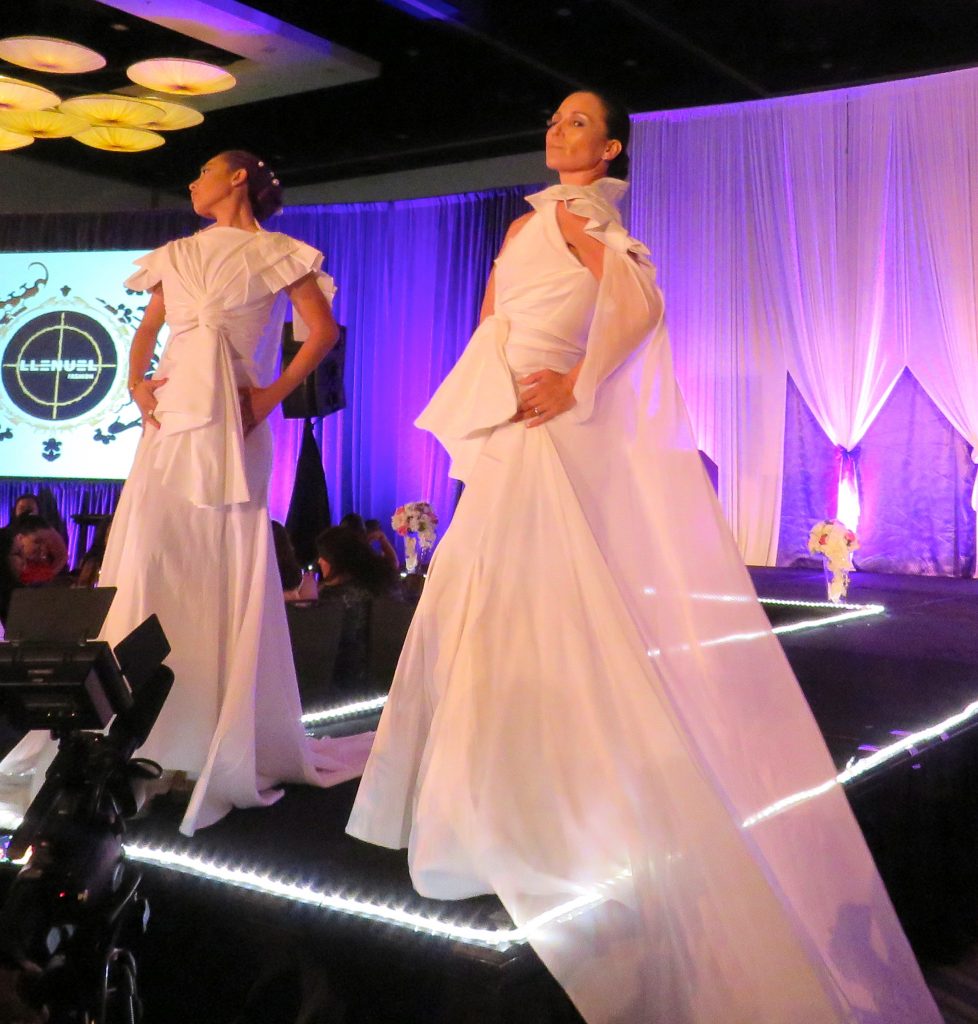 Modeling some wedding dresses by Llenuel.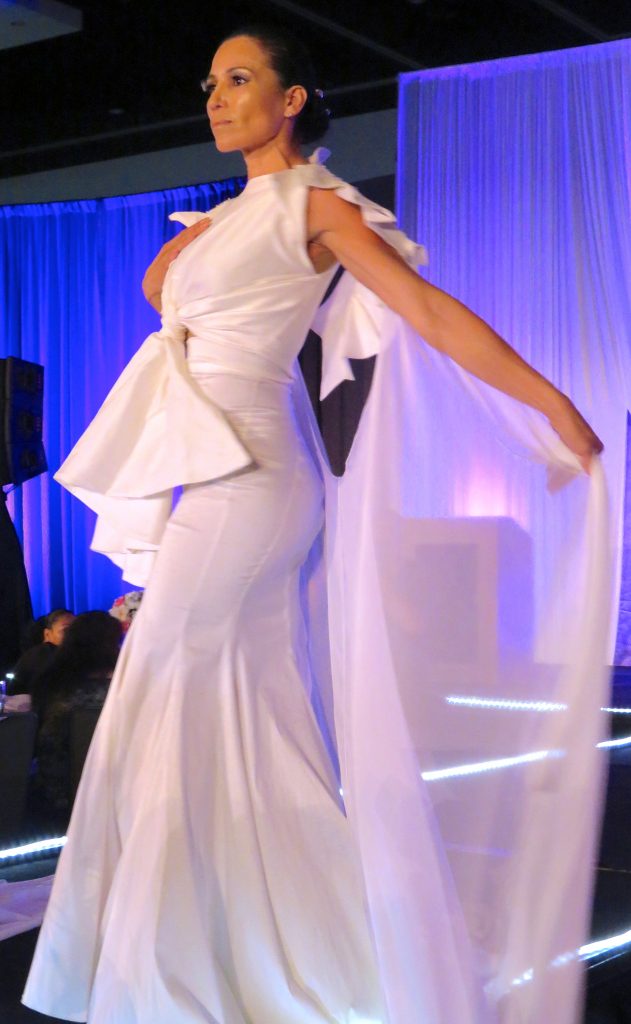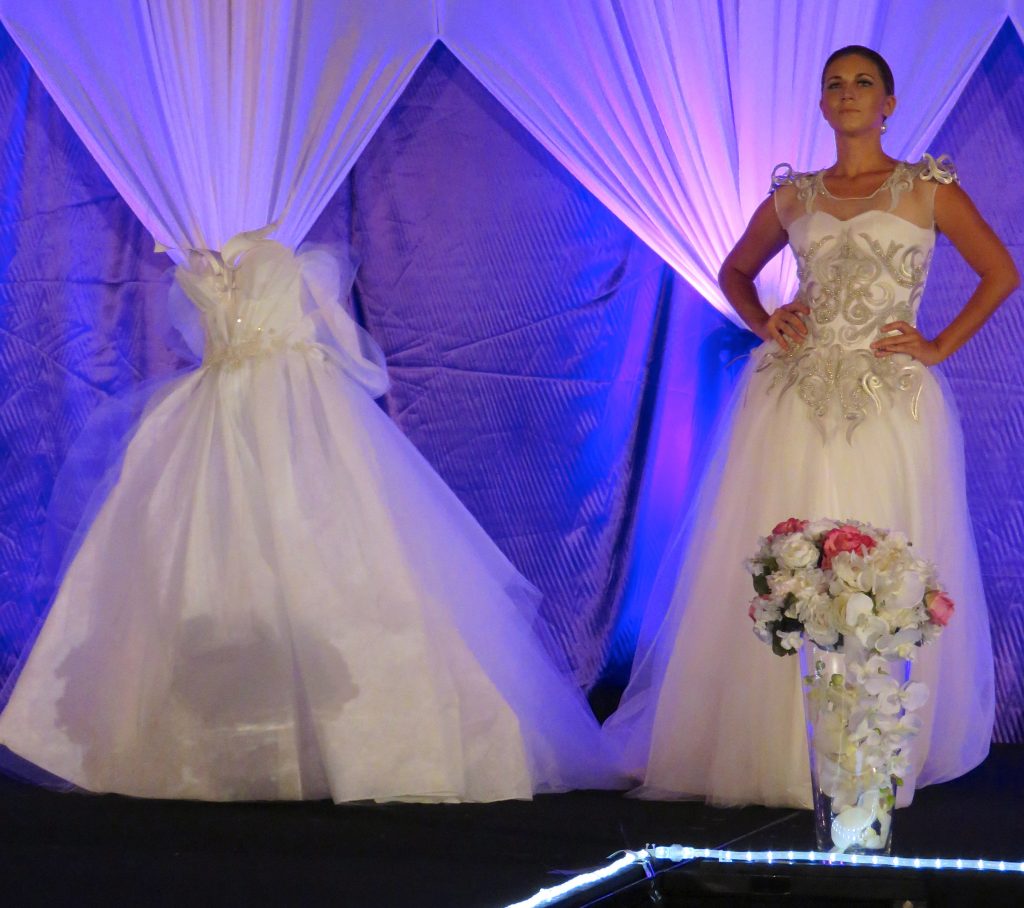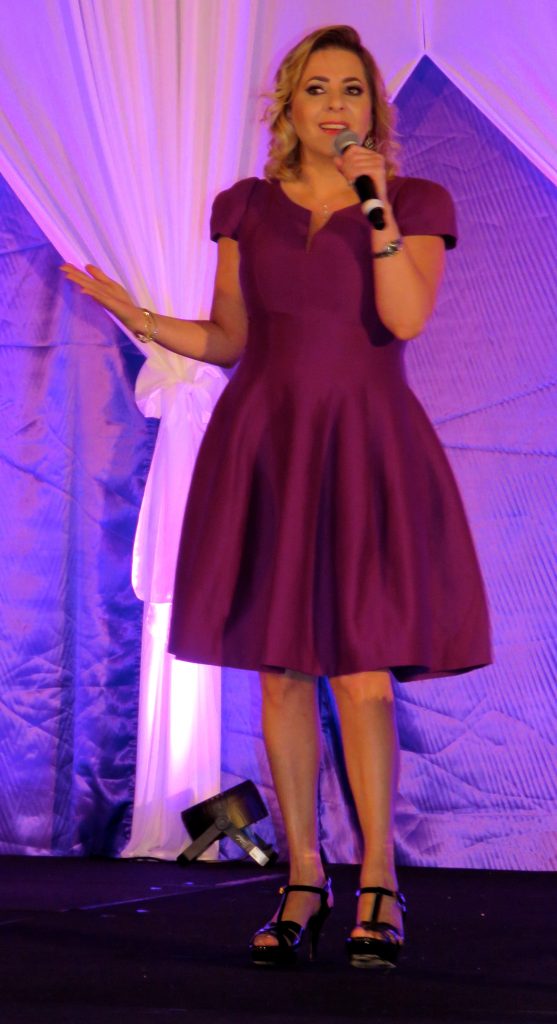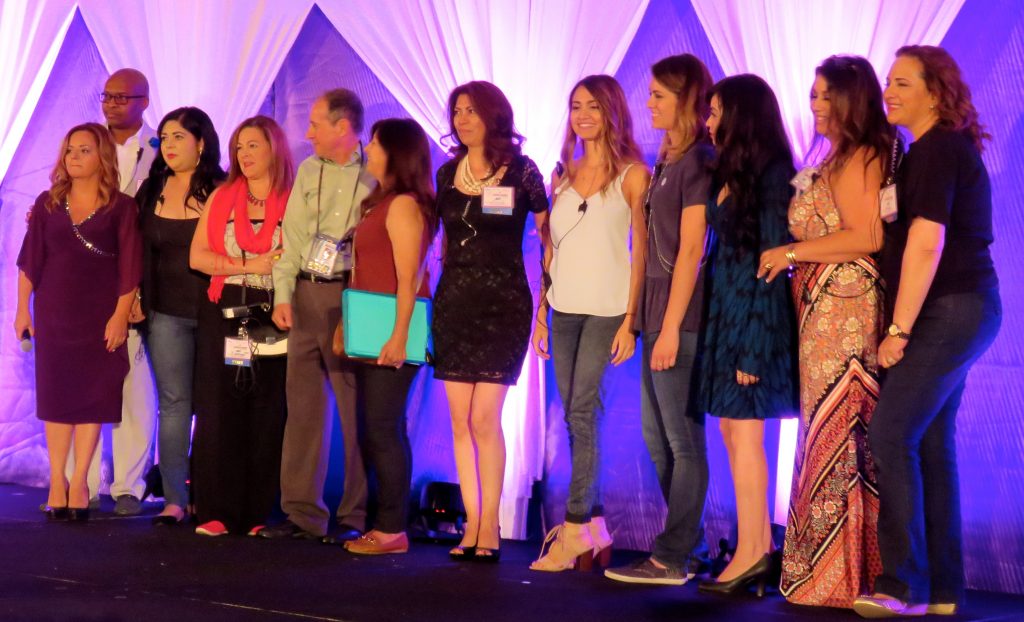 Fanny Miller and the El Latino team.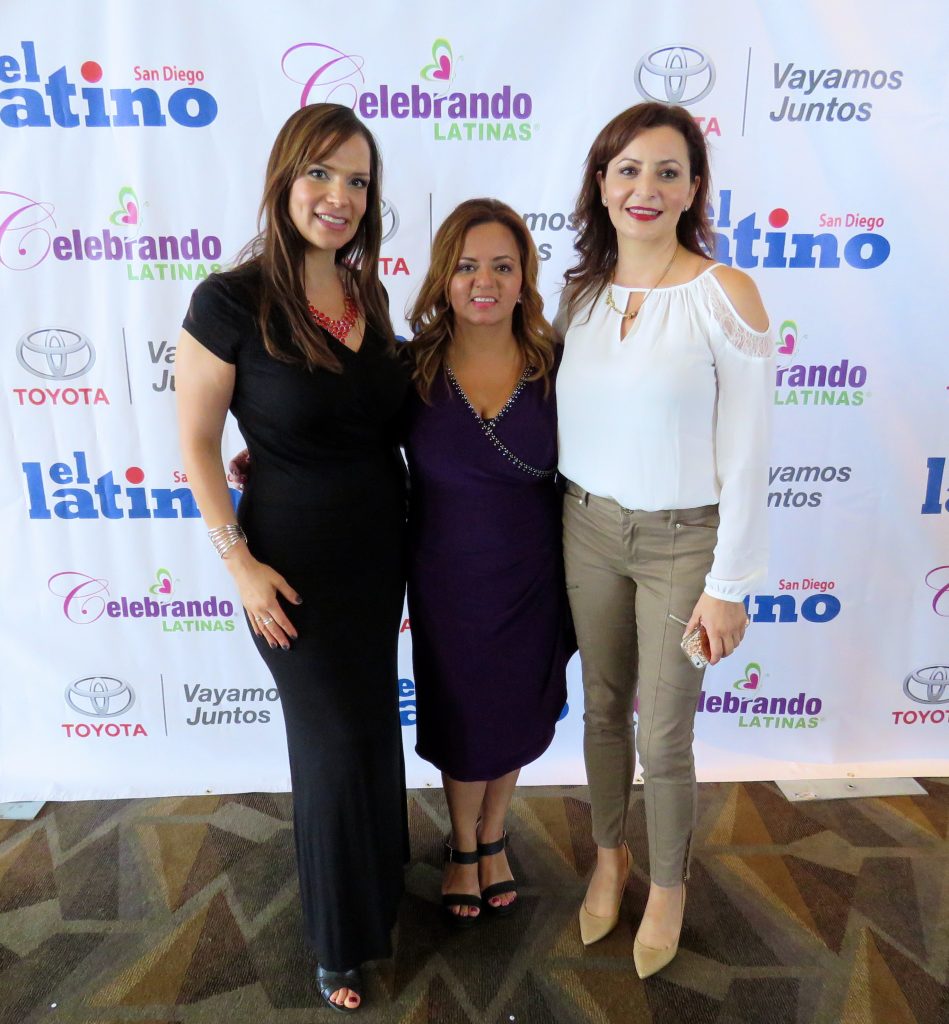 With Fanny Miller, Publisher & CEO, El Latino, and Pilar Kuri.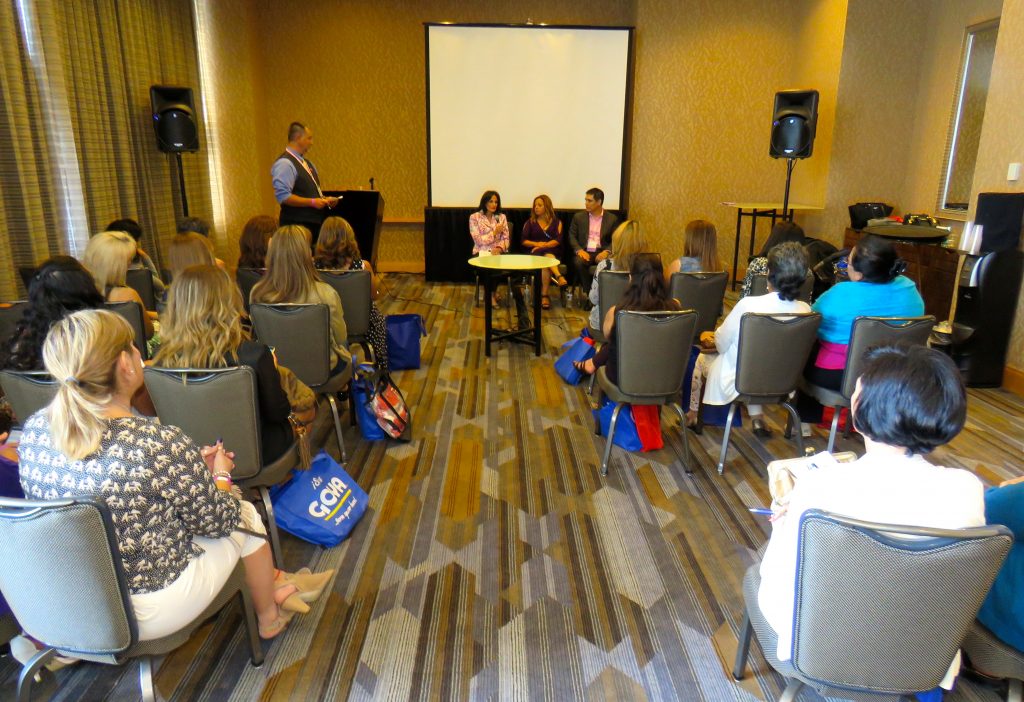 Attending the Small Business workshop.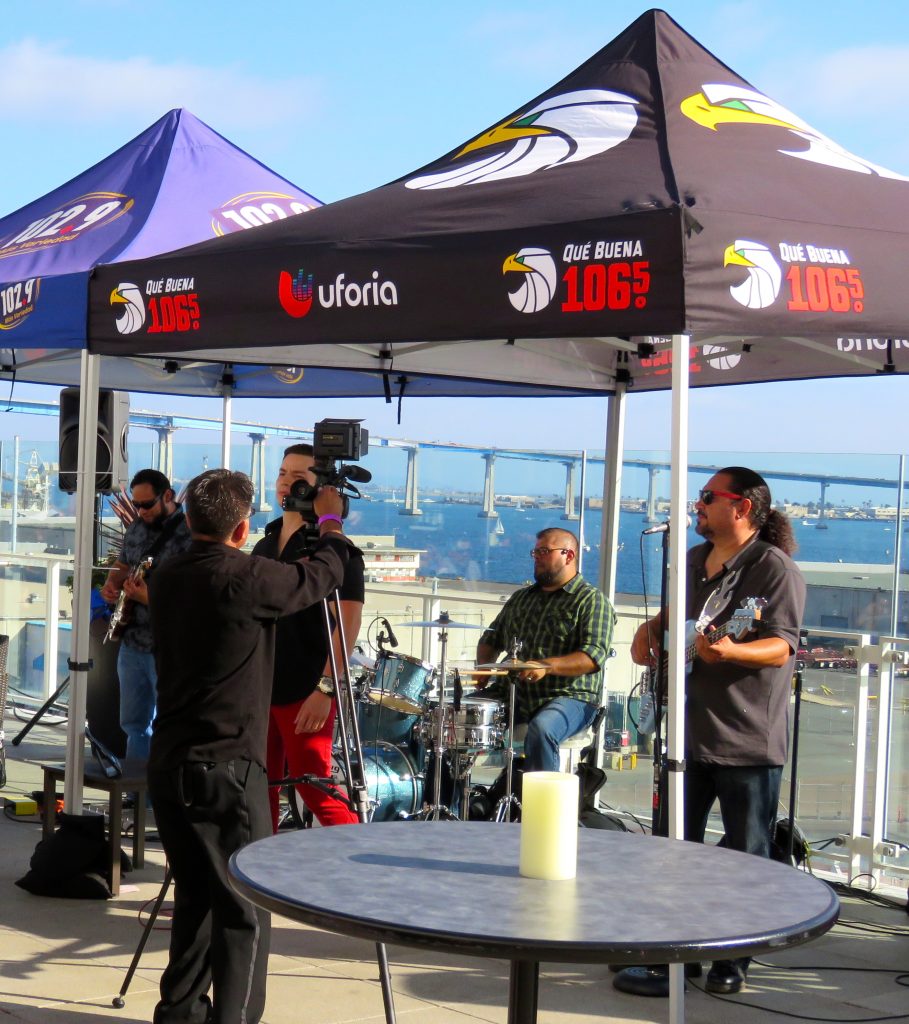 The Closing Party was held on the patio deck and included wonderful live music!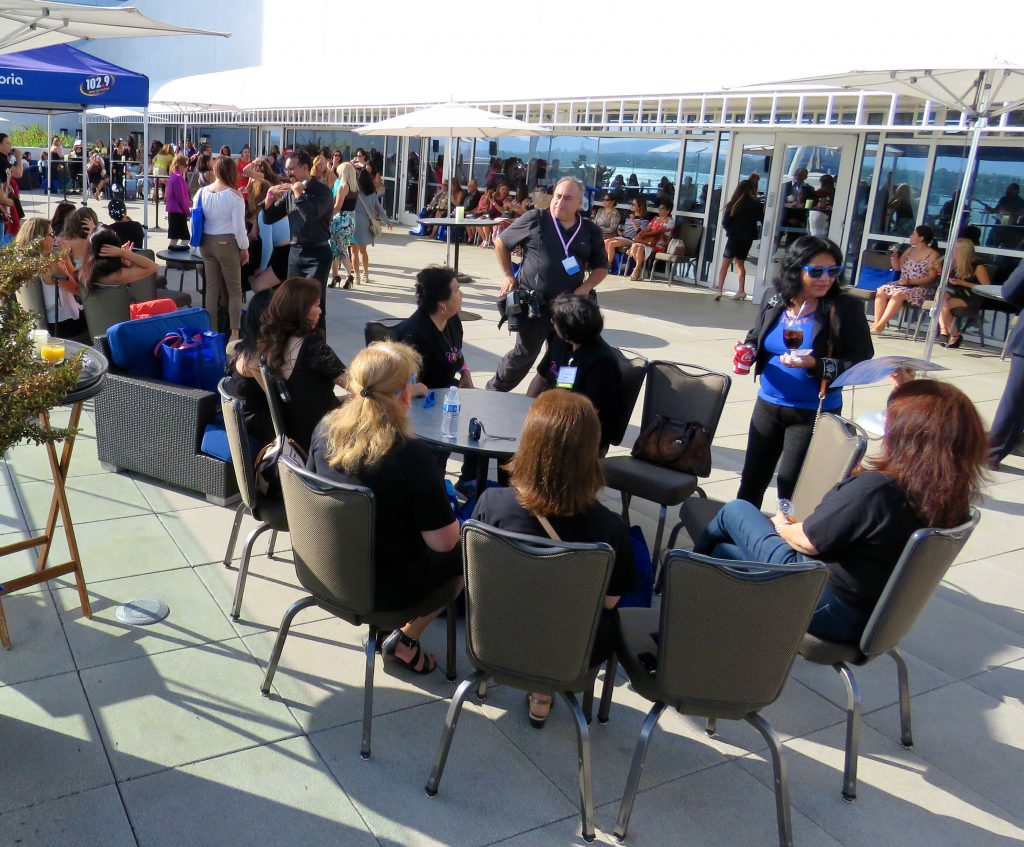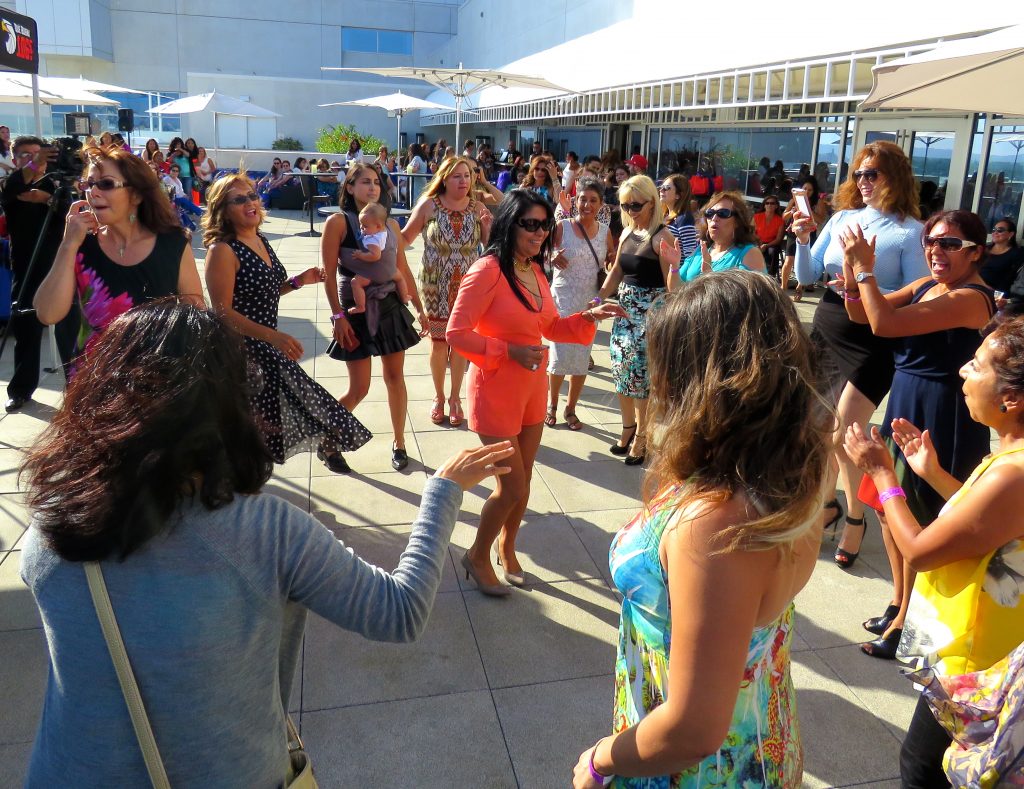 Lots of attendees enjoyed dancing to the music!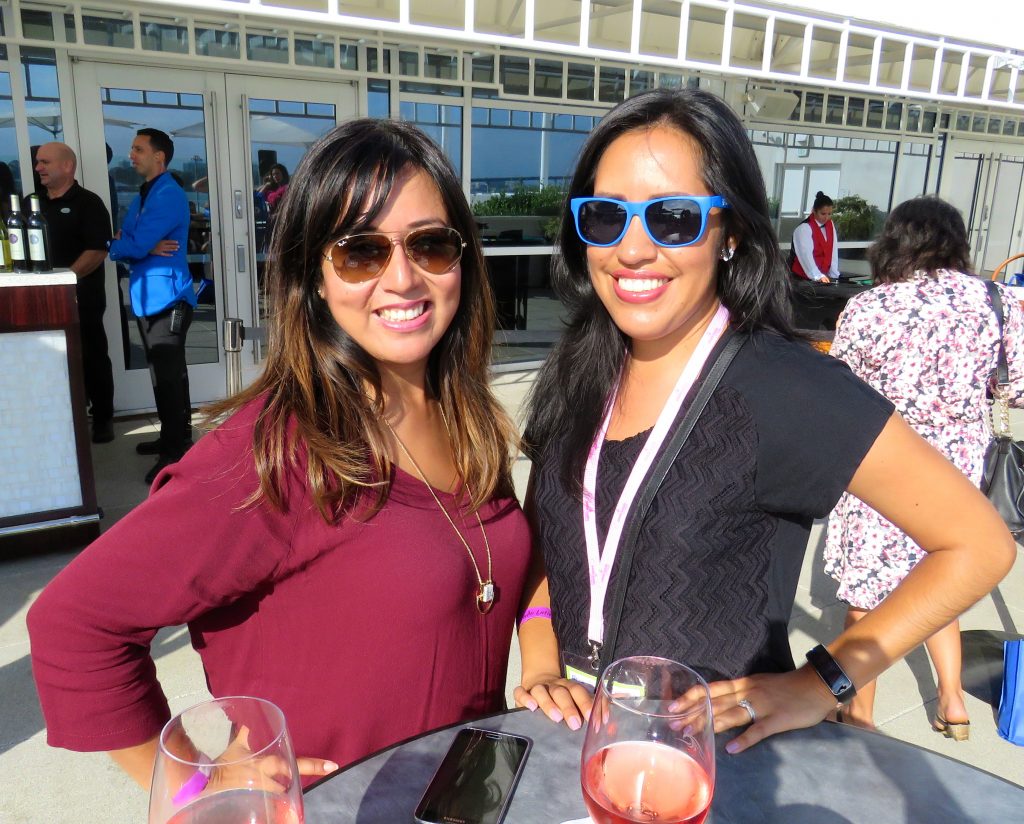 It was a beautiful day for a party on the deck.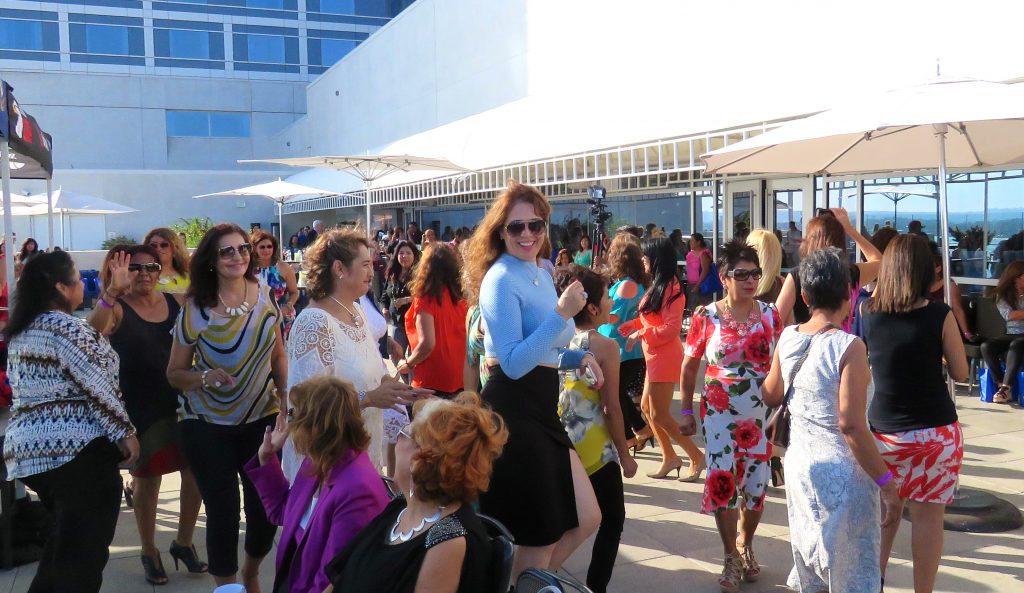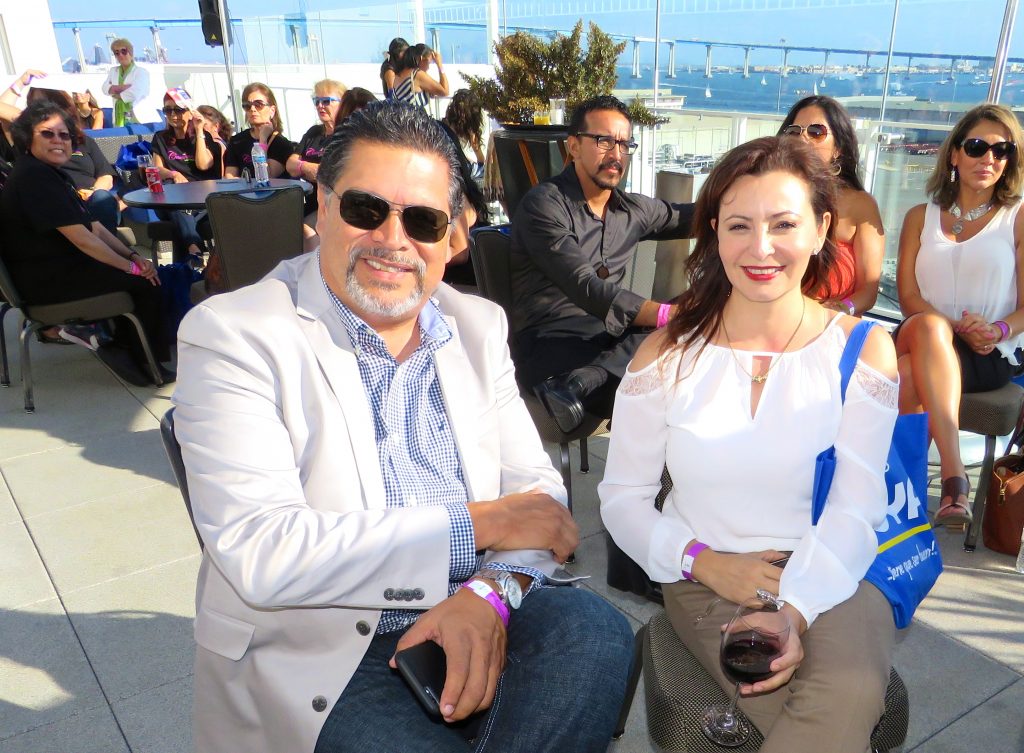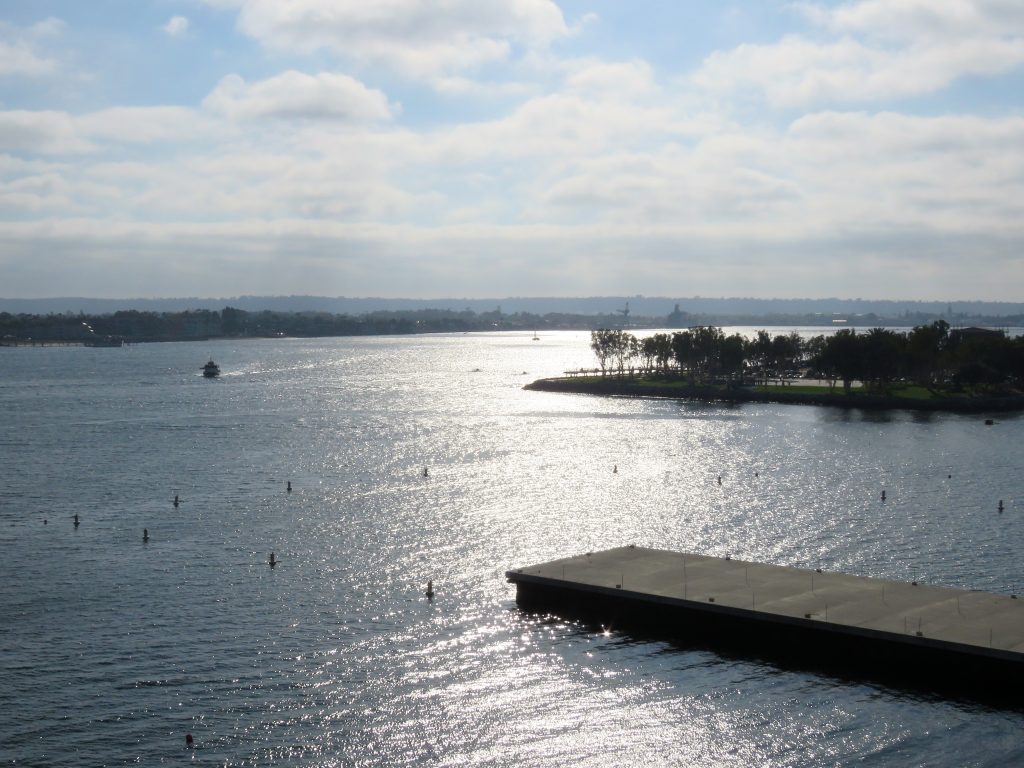 The view from the San Diego Hilton San Diego Bayfront are breathtaking!