Hi friends – Hope you had a nice weekend!
Sometimes, you can find the cutest clothes at the places you least expect. A few months ago, while buying household items, I saw this cute blue & mint peplum top at Target, yes Target! Isn't it cute? I was excited to finally wear it! It is peplum style, so it is flattering for all body types. I like the exposed zipper detail it has on the back, it adds a little edge to it. It has been hanging – unworn – in my closet for a few weeks because I had tried it on with different skirts and pants, but just couldn't find the right bottom to wear it with. I recently bought this dark red pencil skirt at Macy's, and voila, I had a skirt to wear with the blue peplum blouse. Of course being the practical dresser that I am, this red skirt is a classic style, which I will be wearing often and hopefully for years to come. I matched it with brick red belt, to accentuate my waist, and nude heels to elongate the legs. I opted for silver accessories since the belt has a silver buckle and the zipper on the back of the blouse is silver tone.
I wore this outfit for a Disneyland Resort interview I hosted for ABC10 and liked it so much that a week later I wore it to host an interview on Azteca San Diego regarding the San Diego Latino Film Festival. They are different stations, with different viewers and I was covering different topics, so I figured the viewers wouldn't notice – I try to wear different outfits for interviews & shoots 😉 .
I wore a Tory Burch white cardigan sweater throughout the day since the air conditioning makes the station a bit cold. This outfit will be wonderful for the spring and summer. I can also see myself wearing it outside of work, maybe for a luncheon or baptism (there area few infants among my family and friends, so I have a few baptisms coming up).
Do you have any peplum tops? Do you have pencil skirts? What do you think of the red and blue combination?
Funny note: Last time I wore a red & blue outfit, granted both colors were a lot brighter than these, many women commented on how they liked the pop of the bright colors….on the other hand, the men (my husband included) said they were "superhero" colors, haha, guess it reminded them of Superman in his red & blue superhero suit. Funny how mens minds work differently than womens'!
Hugs
Paola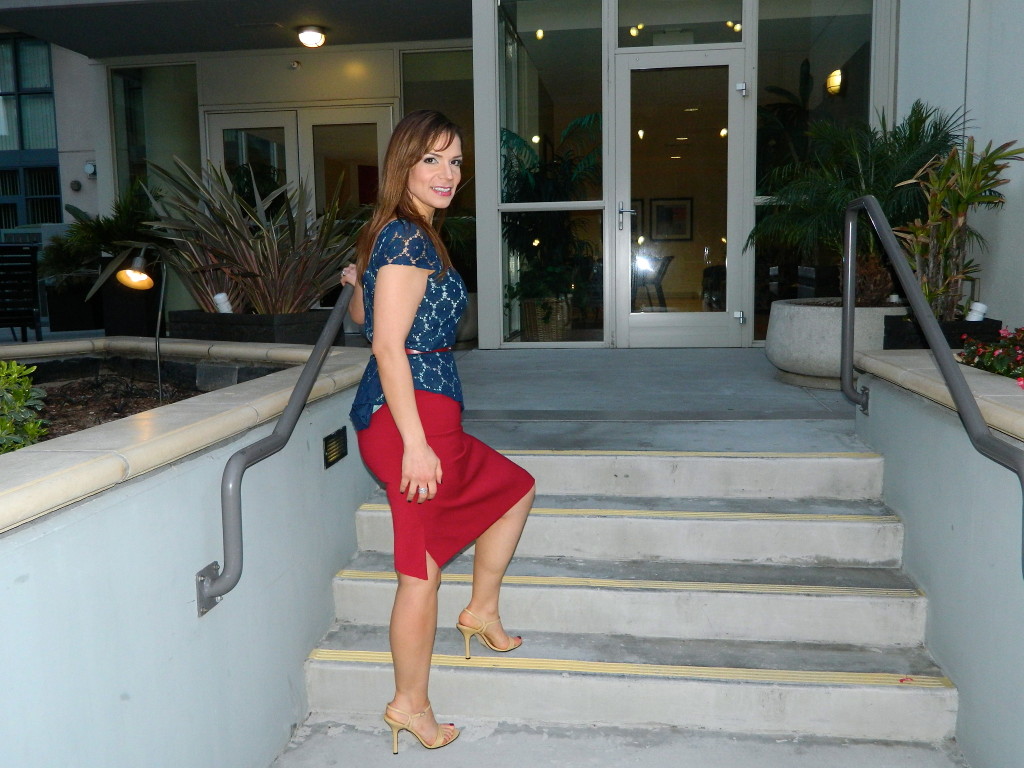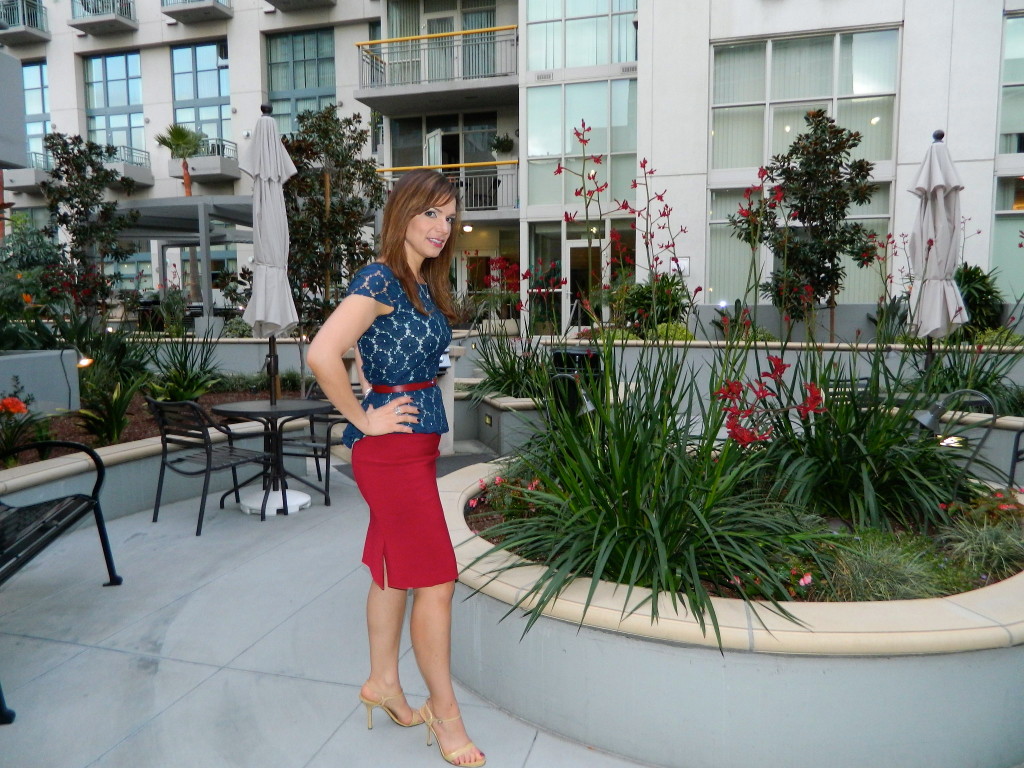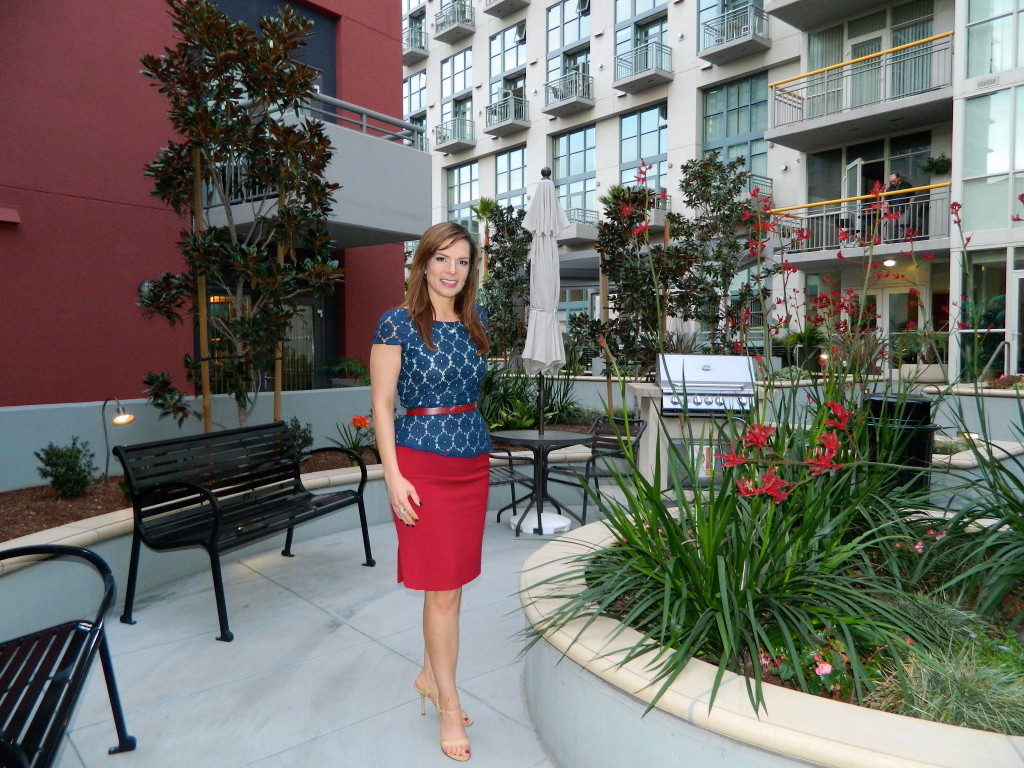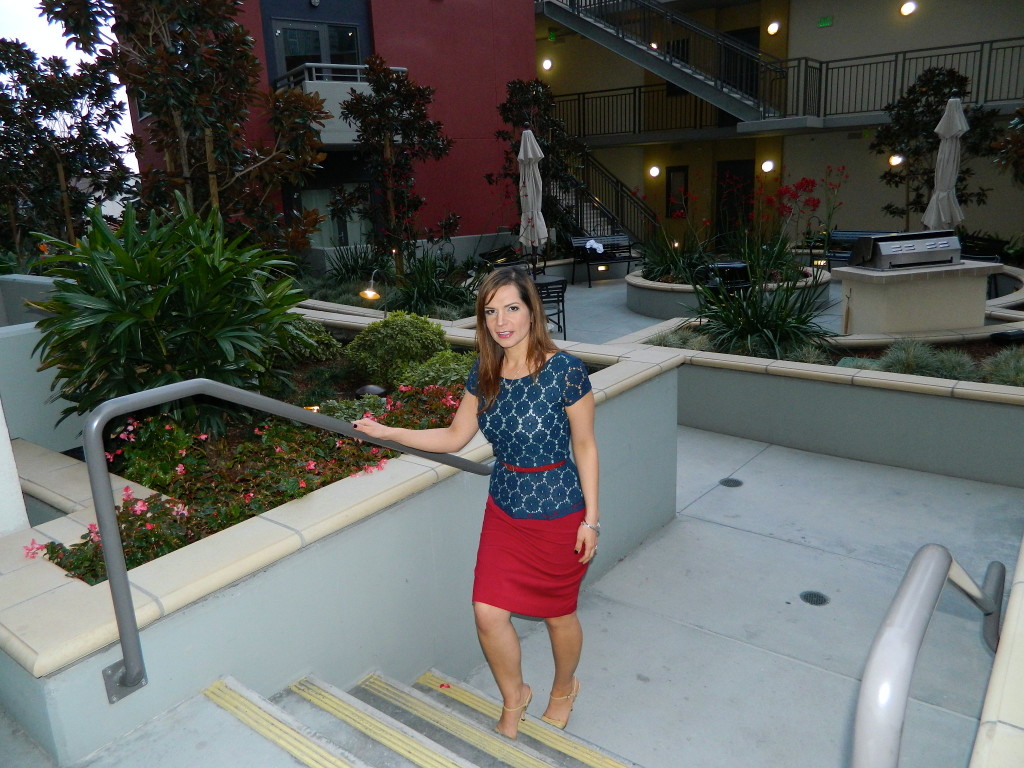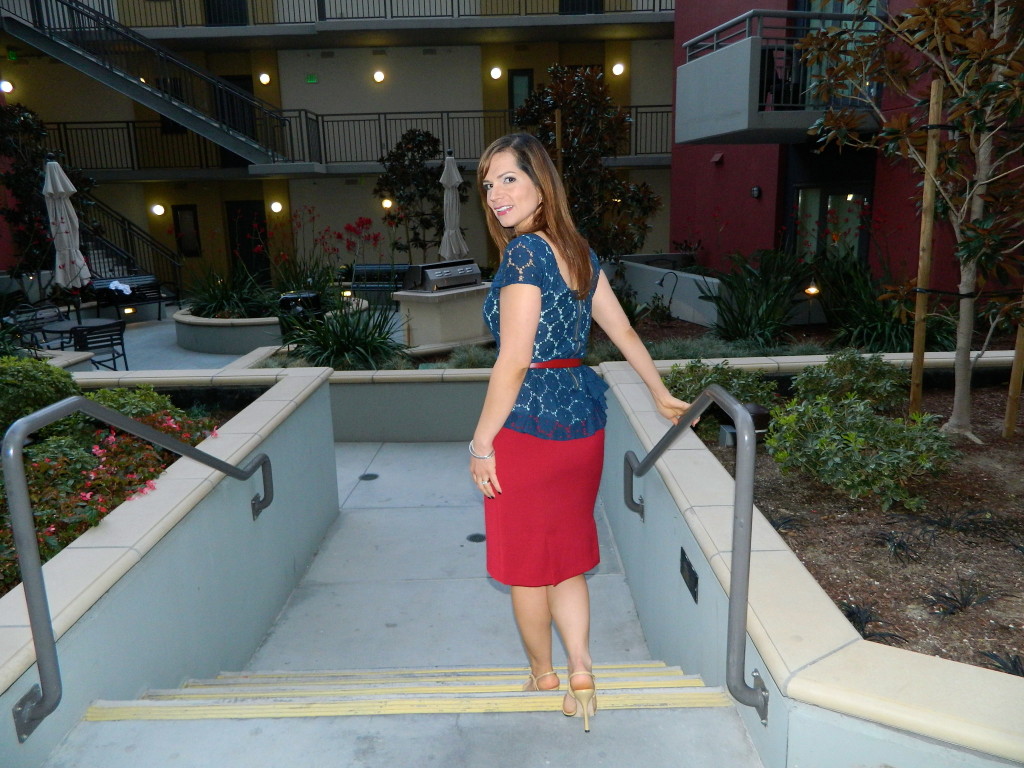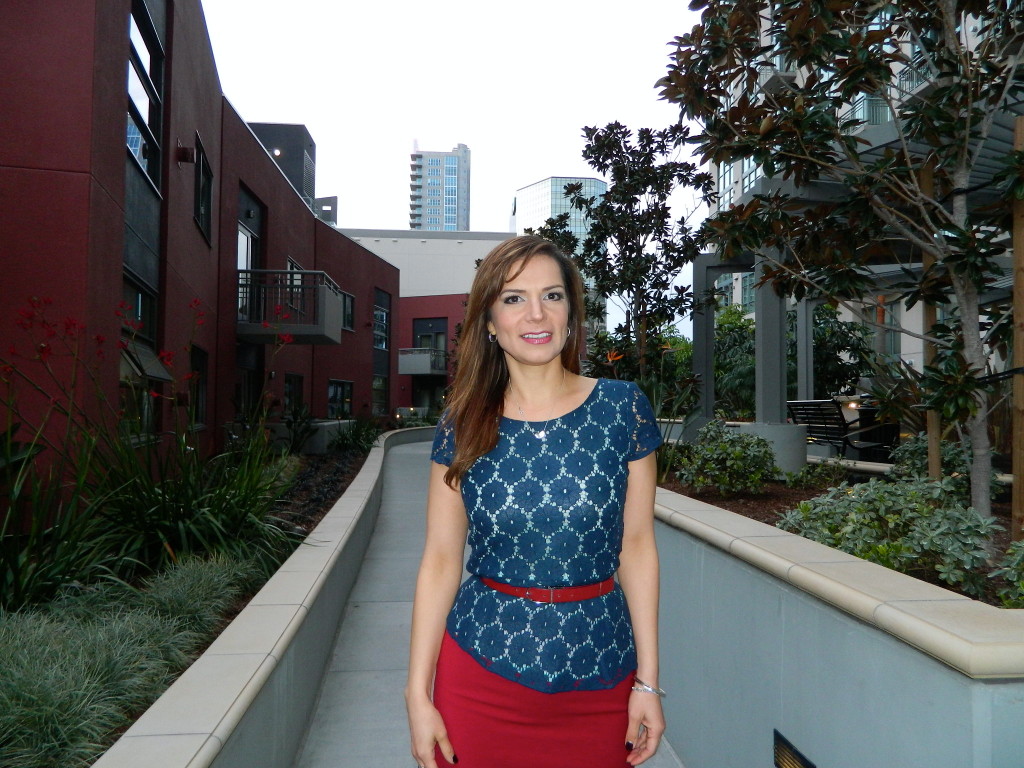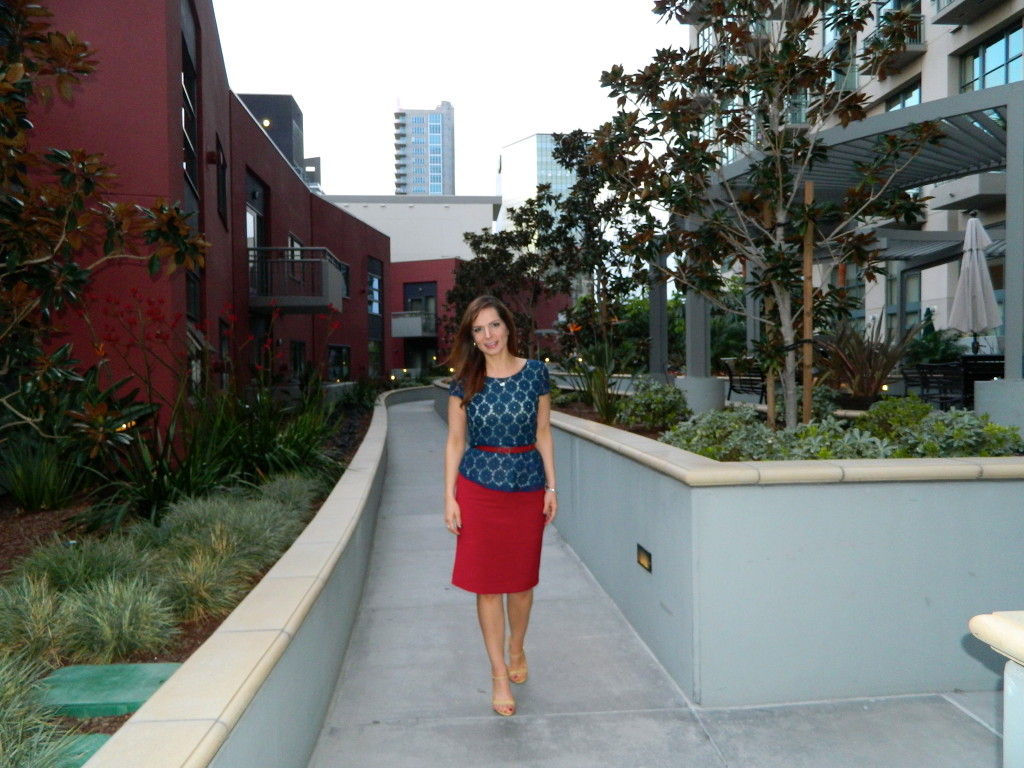 Blouse: Mossimo, Target; Skirt: Tahari, Macy's; Belt: Ann Taylor; Shoes: Bebe; Jewelry: Tiffany & Co. Silver
How I wore it for work: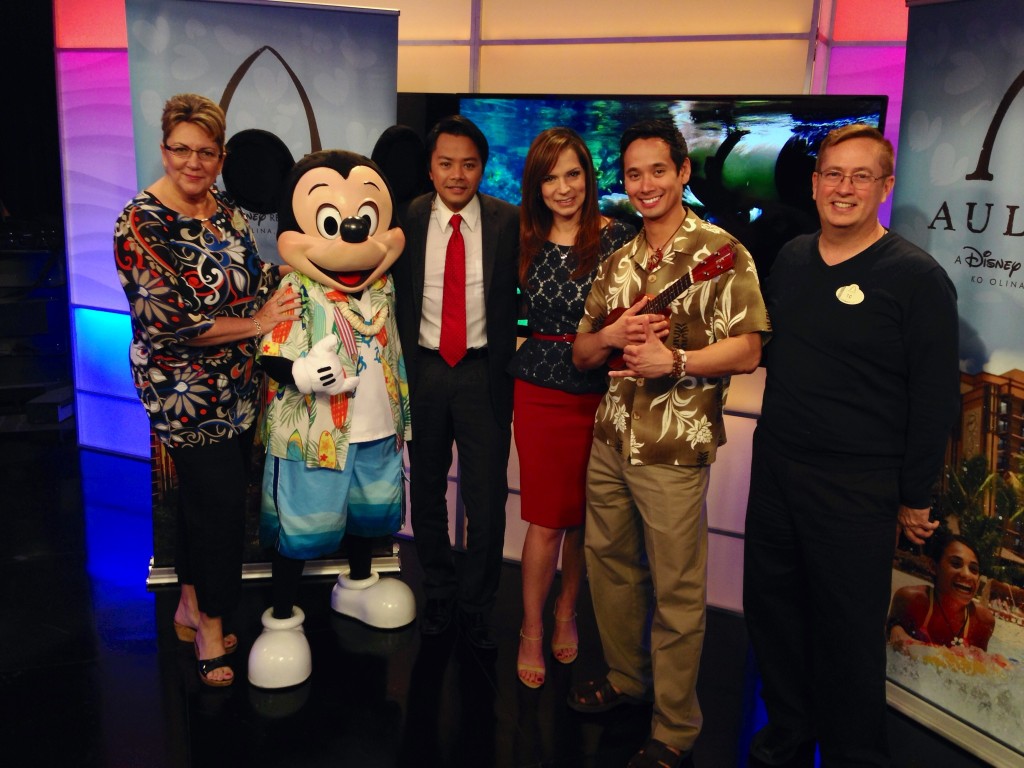 During the ABC 10 interview.  – with Mickey Mouse and the Disneyland Resort team.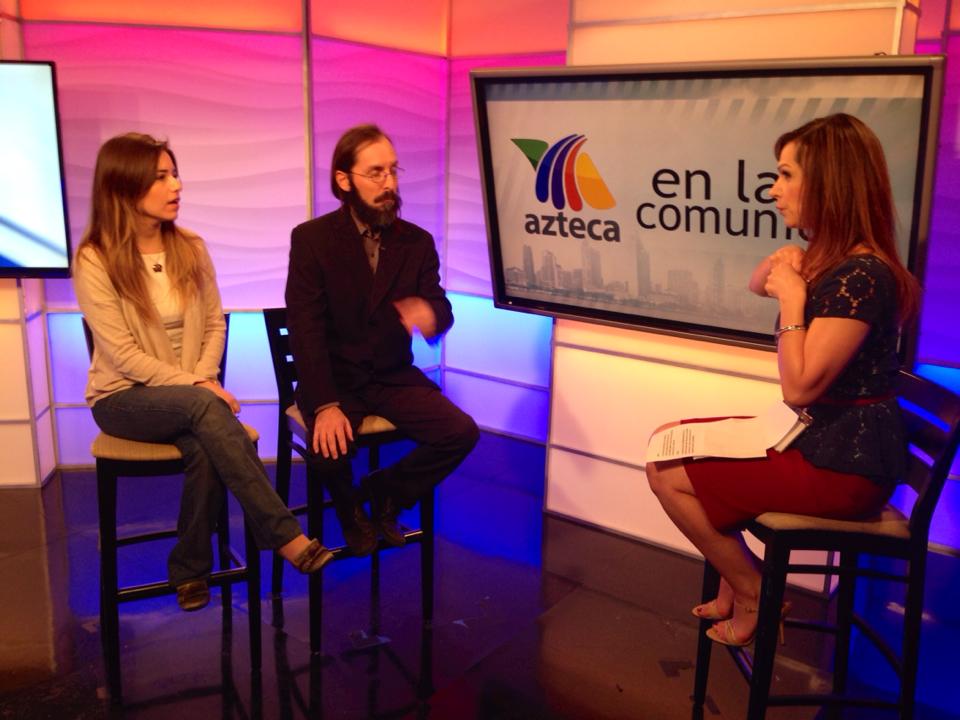 During the Azteca San Diego interview – with Ethan Van Thillo, from the San Diego Latino Film Festival.