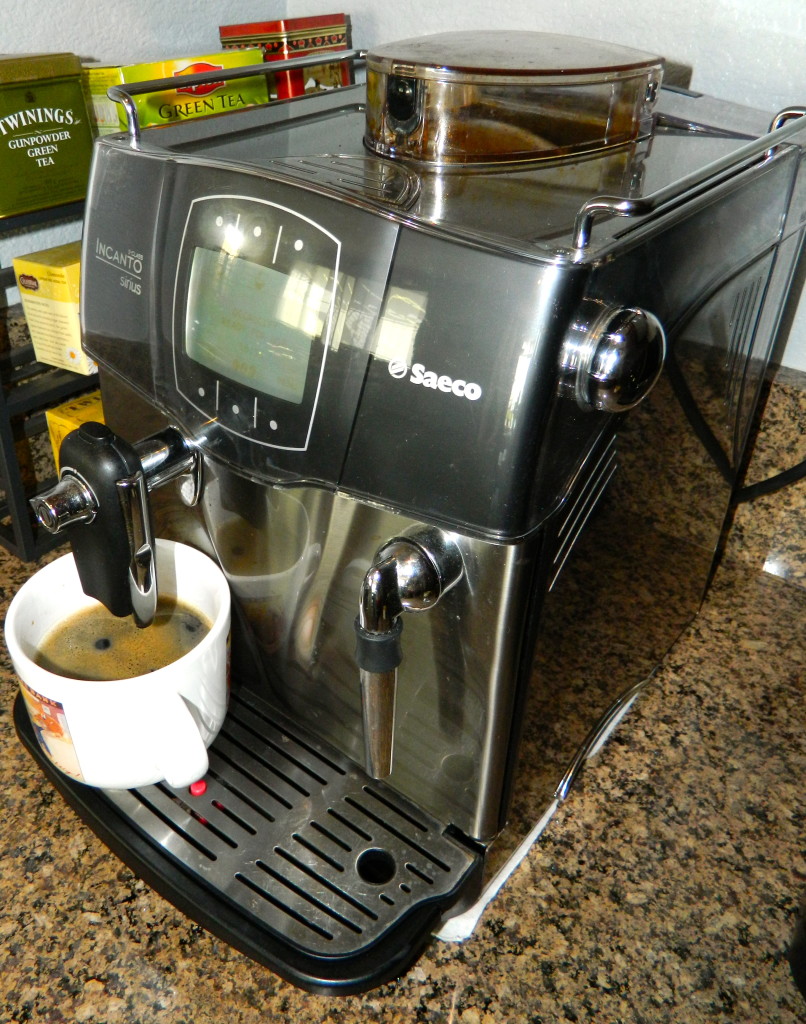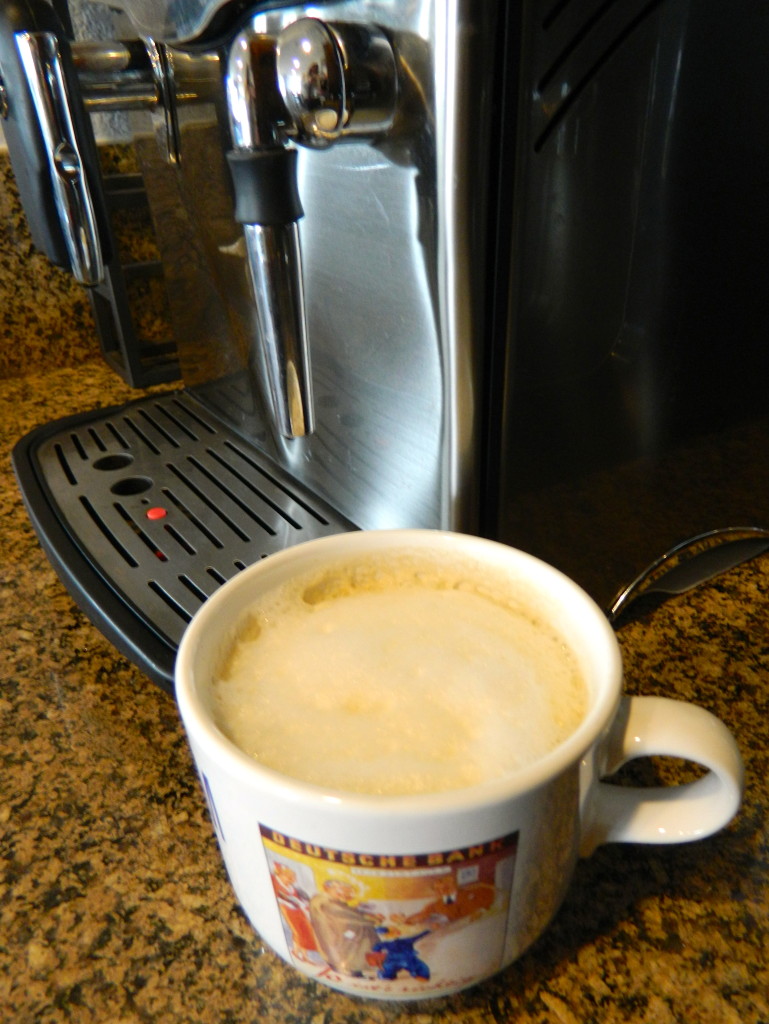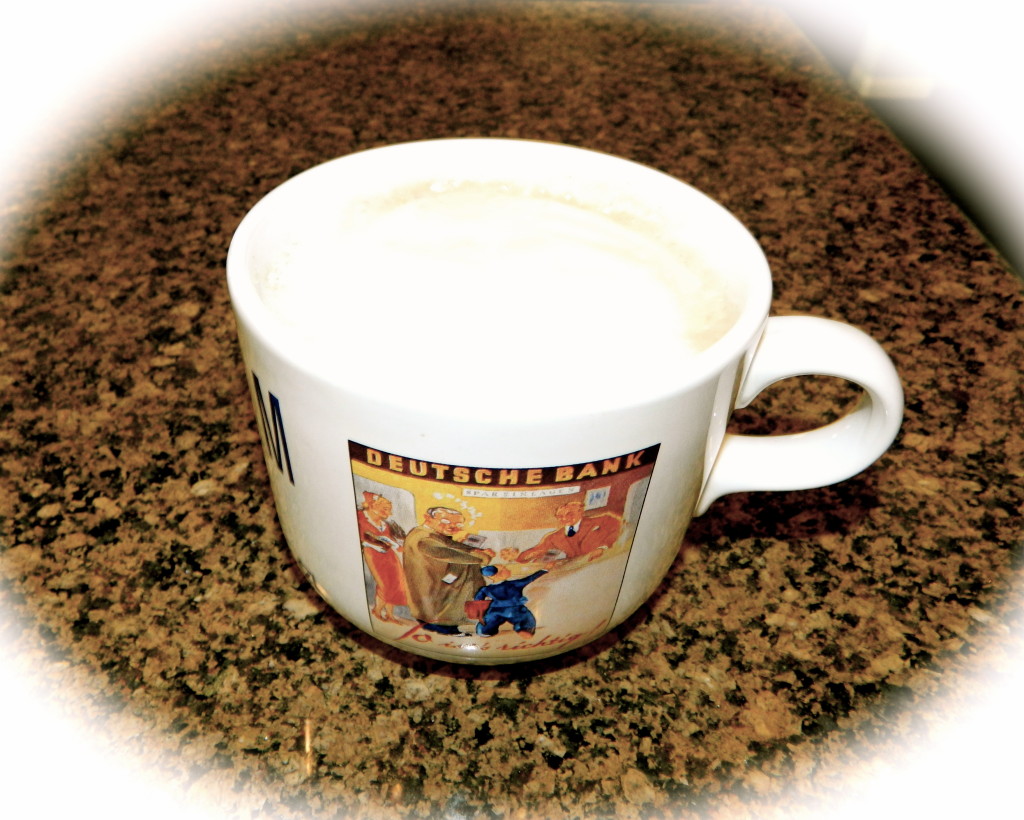 I have what I call – "Best Purchases I've Ever Made!" My husband chuckles every time he hears me say that. They are those items that are not only useful, they also bring joy to your life and they are usually good quality, which means I plan to use them for a long time. There are multiple categories, from larger items such as cars and electronics, to smaller one's such as purses, shoes, earrings….and only a few appliances (I spend only the necessary time cooking in the kitchen).
This espresso machine is one of those items – one of the "Best Purchases I've Made!" I love, love….love it! It makes coffee and espresso just like you would have it at an Italian coffee shop! It grinds the coffee beans & does everything by itself. All I have to do is add the coffee beans, water, & rinse the bin with the grinds afterwards. It is absolutely fabulous & brings joy to my life every time I use it! I look forward to coffee on weekends….because I know I am going to enjoy my coffee in a relaxing mode, sip by sip, with foam & just the perfect, fresh coffee flavor! Plus, it also provides hot water, great for tea!
On top of all that, it was an even better purchase because I bought it from my friends Lola & Raul, they had it at their vacation home and were no longer using it, so it was practically new. I know they buy top of the line, quality items, and take good care of them, so it was a great deal! Can't beat that! The funny thing is that they have the exact same machine at their home in San Diego, so when I visit them I get the same great cup of coffee or expresso shot! Love it!
Hope you enjoy your next cup of coffee!
Do you have  a "best purchase"? Do you have a favorite coffee ritual?
Hugs,
Paola