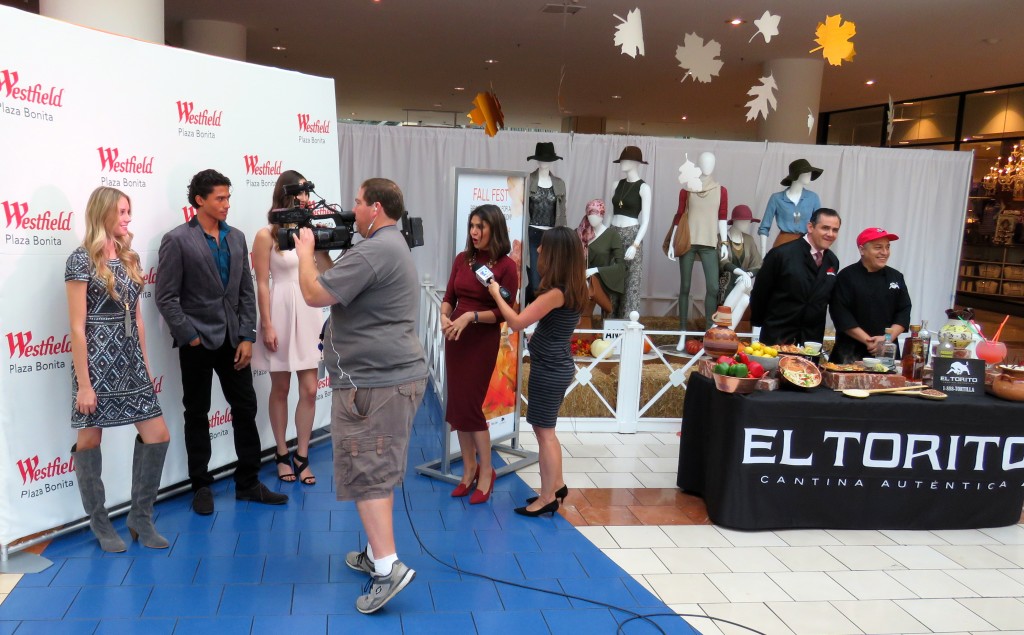 We had an on-location shoot at Westfield Plaza Bonita for Fall Fest with reporter Amanda Shotsky and videographer Jeremy Flint, from CW Ch 6. We shot four live segments for their morning news. You can see the interviews here. We also shot a segment for the evening news at 4:00pm. This is LOTS of coverage for a television news show! It was an early wake-up call of 4:00am for all of us, but completely worth it! We shot segments of models in fall outfits from Macy's and New York & Co., two of the stores which will participate at Fall Fest tomorrow, as well as El Torito, one of the restaurants which will provide food samples. The Salvation Army was part of every segment because they are the beneficiary non-profit for Fall Fest and will be doing a Food Drive on-site for local families in need. Westfield Plaza Bonita will give a surprise gift to the first 250 people who donate a non-perishable item (canned goods, boxed food) to the Salvation Army tomorrow. I participated in the interviews as the host for the event, providing the details of what to expect: fashion show, family activities, beauty bars, food samples, style closet, photo booth, exclusive offers, music, and more! A new addition for tomorrow is Latin Grammy Award nominated latin rock pop band Elefante! They will host a meet and greet, and attendees which make a donation to the Salvation Army will get access to get an autograph & photo taken with them!
The shoot with CW Ch 6 was fun, Amanda and Jeremy, were very nice and put special thought into the details for the production of each interview segment! Special thanks to Lindsay Wood, producer at CW Ch 6, for the coverage, and Amanda and Jeremy for being such pros, it was a pleasure to work with them! This will help support the Salvation Army's Food Drive and families in need, as well as inform the public of this free event they can enjoy with family and friends! I did an earlier post regarding Fall Fest, you can find more details here. I look forward to seeing you tomorrow, it'll be fun! And, admission is FREE!

Hugs,
Paola
PS – Photo of my dress fitting at New York & Co. for tomorrow's event. We tried to choose a dress that works with my new baby bump! I'm not wearing maternity clothes quite yet.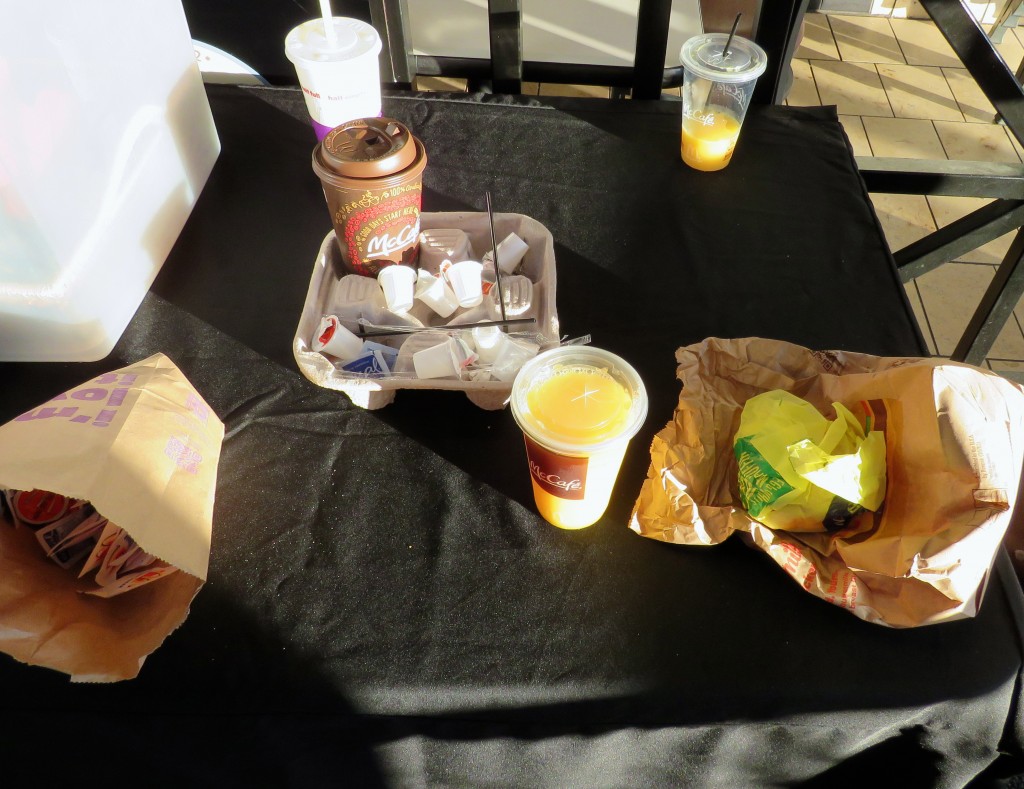 The Westfield Plaza Bonita team provided breakfast and coffee for the shoot! I had a McDonald's orange juice and Egg McMuffin which the staff had reserved for me. It was delicious! Hadn't eaten one of these in years!!! El Torito also provided burritos at the end of the shoot 🙂 Yummy food! There were also multiple baskets full of Halloween chocolates and candy, see picture here! Hard to resist!