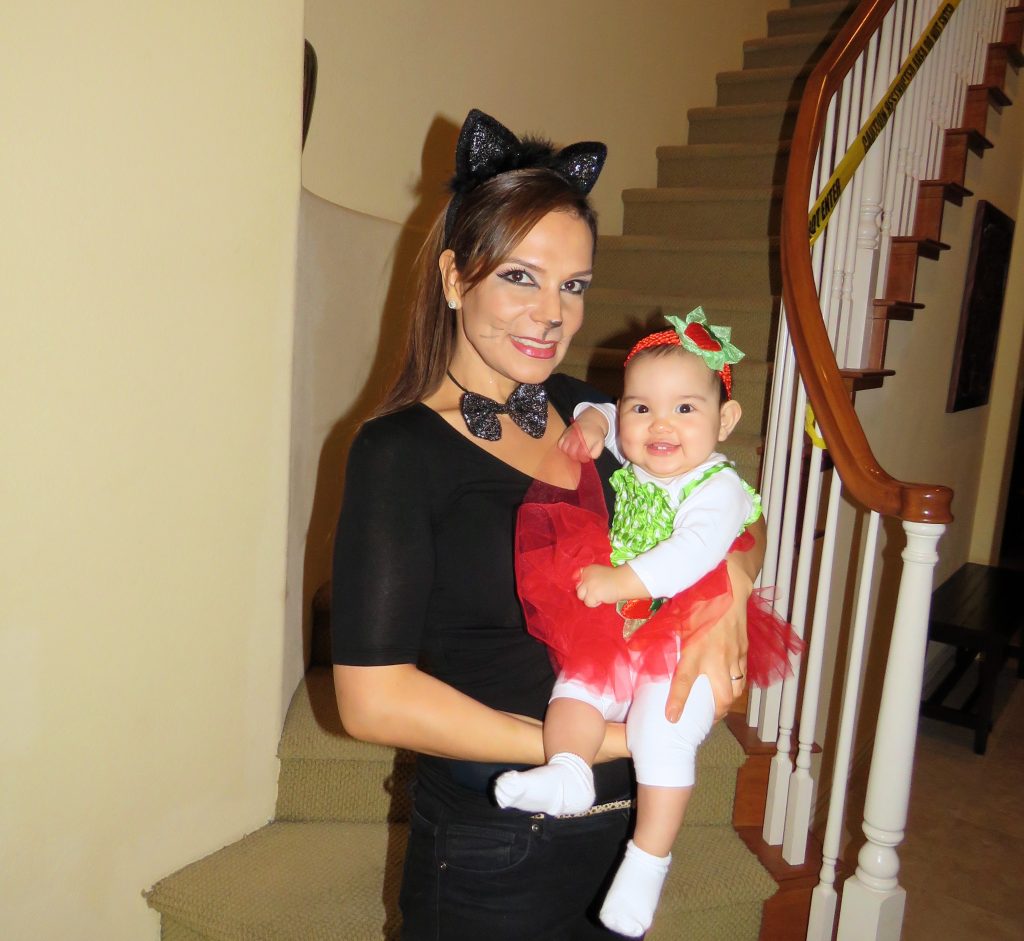 Halloween is a holiday we celebrate as a family! It is all about the kids! Their costumes, the trick-or-treating and making memories! I have many fond memories of celebrating Halloween with my nieces when they were children and with my nephews the past few years. I'll never forget the first time we joined my sister to go trick-or-treating, it was about seven years ago. We were a group of two little girls (nieces), a baby boy in a stroller (nephew), and seven adults! Yup, the adults outnumbered the children! Haha! The adults stood on the driveways as my sister-in-law or brother accompanied my nieces to ring the door bells. We all stood watching on and smiling.
Now that I am a mom, I was looking forward to dressing up our baby girl in a costume! There are so many adorable costumes for babies! My sister offered to buy Alessandra her first costume. She sent me pictures of multiple costumes and I chose the strawberry. It was like a ballerina strawberry costume, with a red tutu and headband. Super cute! Since the weather cooled down, I put a long sleeve shirt and pants under her costume. I added a sweater, hat, and blanket when we went trick-or treating. Her stroller was partially covered with a blanket. Alessandra did not do any trick-or-treating, she is too little, she came along for the ride & enjoyed the evening!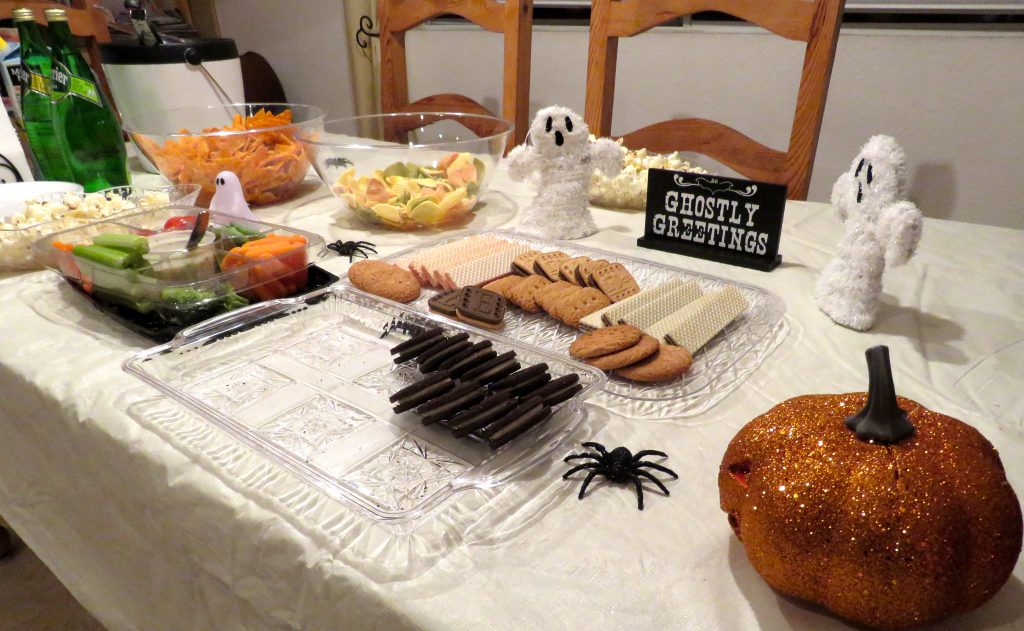 We celebrated Halloween at my sister's home. She prepared a table full of yummy snacks for us and we each brought over some munchies! It was fun to go trick-or-treating as a family! My sister and I ventured into a haunted house and got scared! We left screaming and laughing! Even though I have been to that haunted house in the past, they always scare me! Throughout the evening, my brother managed to scare us on multiple occasions, we seemed so gullible! He would just surprise us by tapping on our shoulders or sneak up on us, and we'd scream! After trick-or-treating, we returned to my sisters home to continue enjoying the evening and pass out candy. It was a fun evening with lots of laughs….oh, and I ate too many pieces of chocolate! I was up way too late, probably because of the sugar rush!  I think I had a chocolate hangover this morning! I didn't even know this was possible, haha!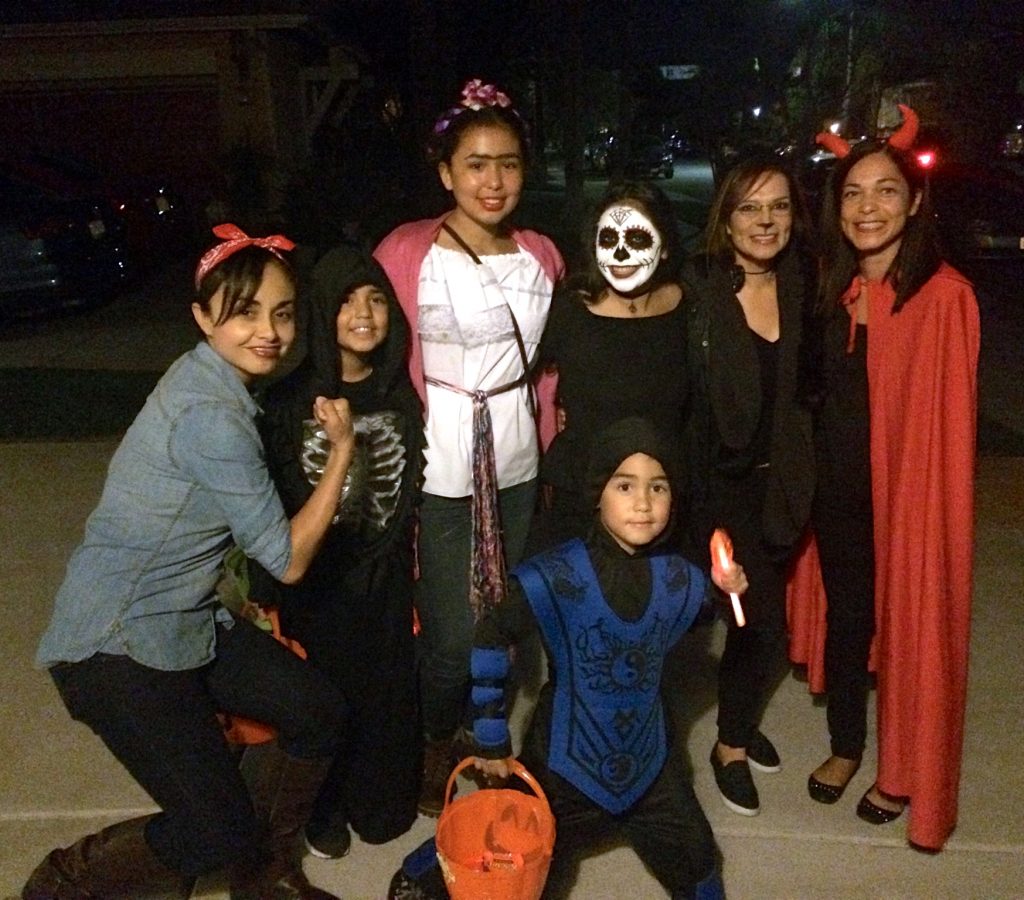 Trick-or-treating….this was about half of our group.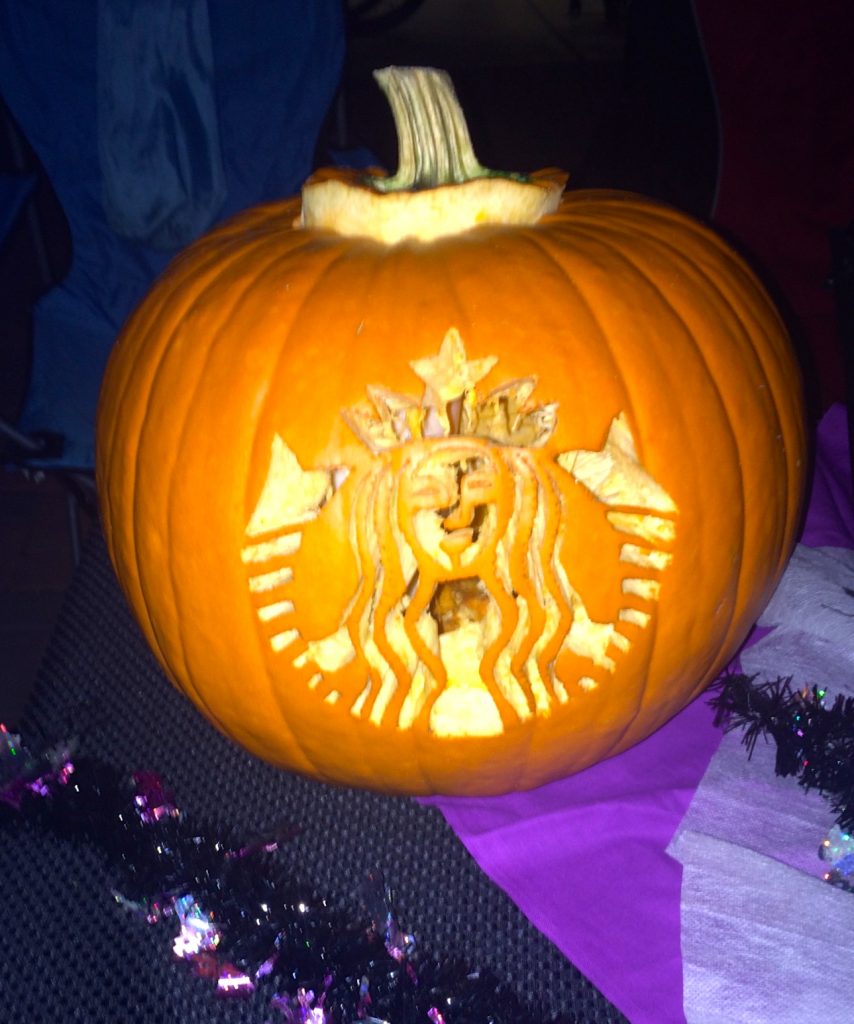 A carved pumpkin (with Starbucks logo) we saw while trick-or-treating. I am a fan of Starbucks coffee, so decided to take a quick picture with my phone. Very cool!   
My favorite quote of the night was something my niece heard a boy say after he got a piece of chocolate while trick-or-treating, "What's so fun about a smaller chocolate? They should call it small size, not fun size!" Haha! So true!
Hope you enjoyed Halloween! Below are some pictures from our Halloween. I brought the camera with me, but left it at my sister's home when we went trick-or-treating and decided to enjoy the evening with family. I wanted to be present in the moment and not get distracted by trying to capture the best angle for pictures, so I only took a few pictures when we returned.
How did you celebrate Halloween? Do you have a favorite Halloween memory?

Hugs,
Paola
PS: See our Halloween three years ago (you can see how much the kids have grown!) and How Not to Eat the Halloween Candy before October 31, my strategies worked for me this year, but not two years ago…see why.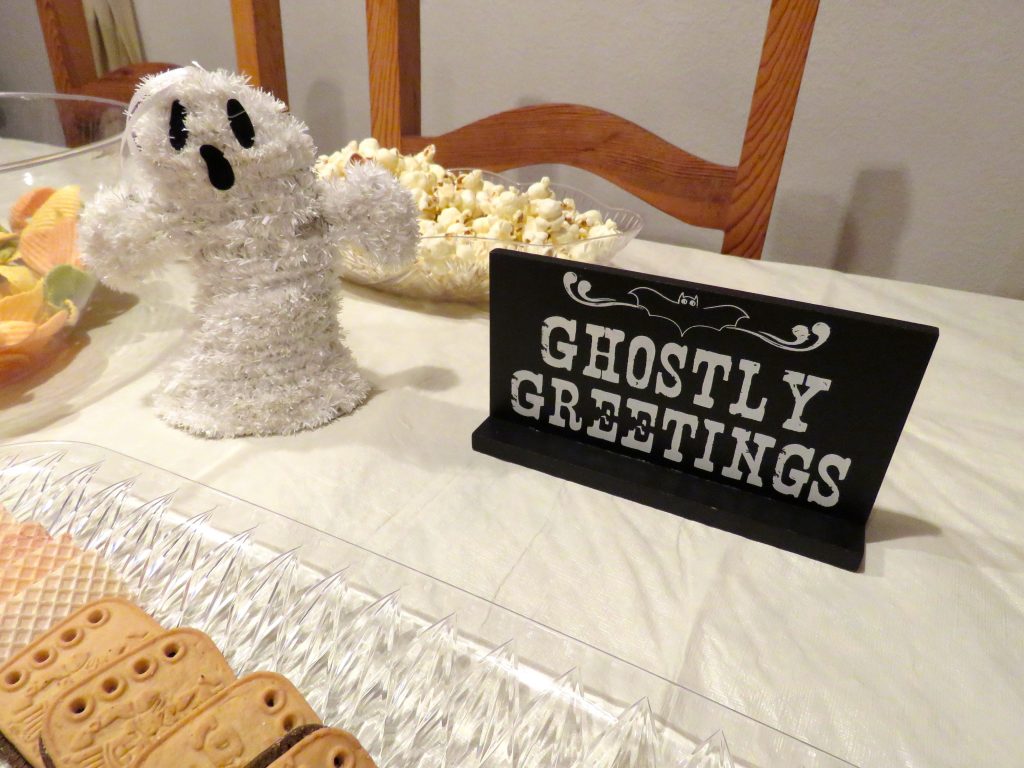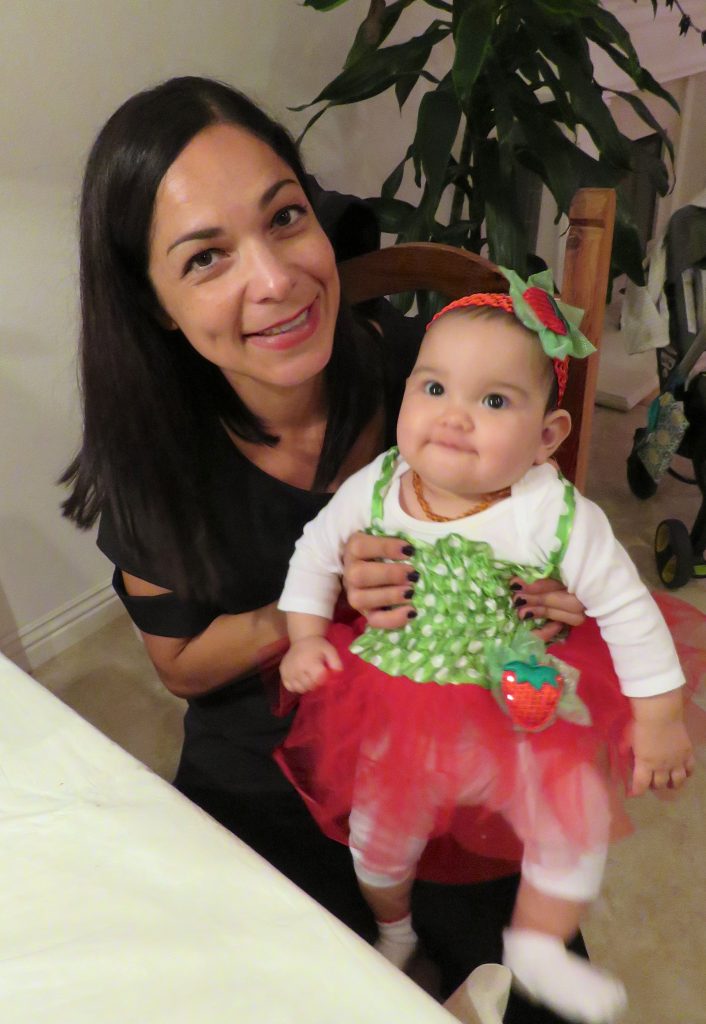 It was challenging to take this picture because Alessandra was so happy to be with her aunt that she kept moving and jumping up and down (hence why her foot and tutu are blurry) 🙂 She loves her auntie!