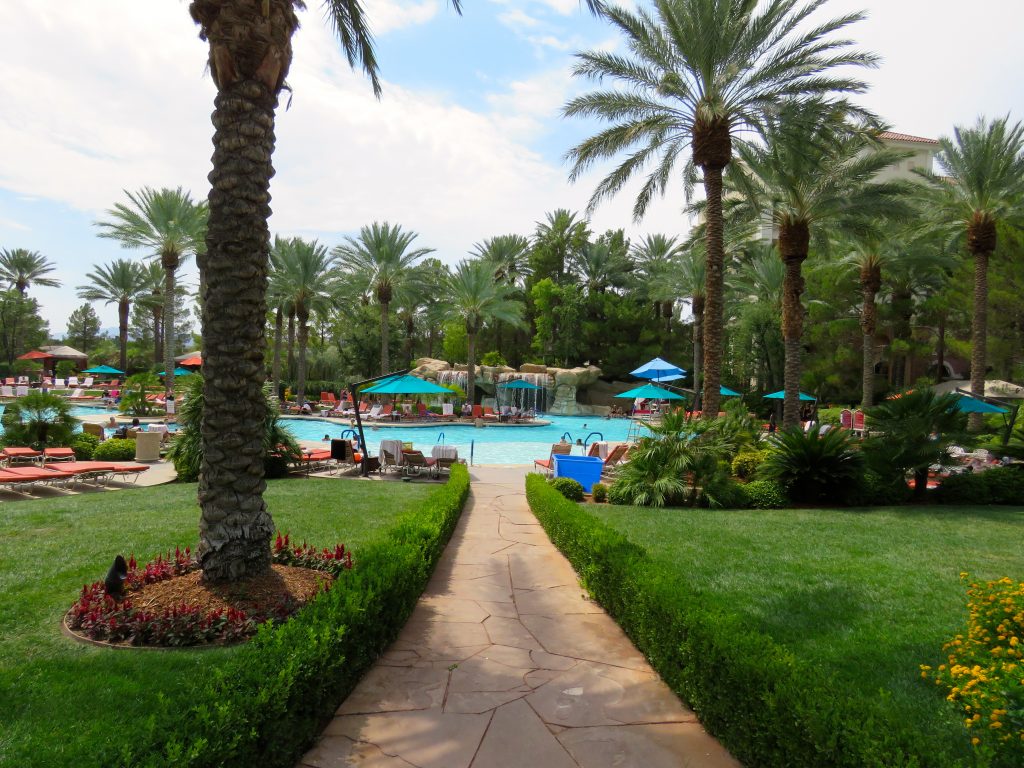 We visit Las Vegas a few times per year. Our trips vary, from business to simple leisure, but I always try to add some fun outings to our trips. I also have a good friend, Rossy, which lives in Las Vegas, so I try to spend time with her every time we go. Which, is also different from what some may consider the "regular" weekend getaway to Las Vegas. We usually stay at a hotel on the strip because it is easy to walk to other casinos, restaurants, shopping, shows, and do some sight-seeing. Now that we have a baby, our Las Vegas trips have changed a little because I try to maintain her regular feeding and nap schedules, plus I am still breastfeeding.
On this trip, we stayed at the JW Marriott Las Vegas Resort & Spa. We had stayed here once, about six years ago. I don't recall the Resort very well because we were in Las Vegas to celebrate New Year's Eve with friends and only stayed for one night. We arrived in the afternoon, checked in, changed quickly, and left. We saw the KA Cirque du Soleil show and met our friends for dinner, then saw the fireworks on the strip. The next day we had breakfast at the Resort, checked out, & flew back home. That was it! It was a quick, 24-hour trip to Las Vegas. We didn't get to enjoy the Resort or its amenities.
Usually when we travel, my hubby books the hotel and flights. We stay at Marriott often and have stayed at the JW Marriott in Orlando (see post here), which I LOVE, several times. I can't recall if we have stayed at JW Marriott's in other cities. For those who may not know, the JW Marriott is a level fancier than the regular Marriott. I would say they are at a level similar to the Ritz Carlton. So, when my hubby told me we were going to stay at the JW Marriott Las Vegas, I was super excited! REALLY EXCITED! We were in town because he was participating in a competition which was taking place in North Las Vegas. This is why we stayed at the JW Marriott, which is located north of the strip, instead of a hotel on the strip. The Resort is also closer to where my friend Rossy lives. This was great because we had made plans for the baby and me to spend time with her during the weekend, and it made it more convenient for her that we were close by.
The Resort is beautiful! Top notch! Our room was huge! It had a king size bed, sitting area for two, desk, french doors which open, large bathroom with a jacuzzi bathtub and shower (with two shower heads), a walk-in closet with a safe, coffee station, & refrigerator (key for me because I rarely finish my dinner and it becomes the next day's breakfast or lunch). There is a beautiful pool with a waterfall and cabanas, a koi pond, and palm trees everywhere. They also have Spa Aquae, but I didn't go this time because we had the baby with us. There is a casino, conference center, gift shop, and area with multiple restaurants and bars. It is located close to a golf course, which was the beautiful view we had from our room (see picture below). This Resort is family friendly, which was exactly what we needed! I was pleased to know the crib provided for our room was included without an additional fee. But, there is a Resort fee per person, which it seems every major hotel is charging these days.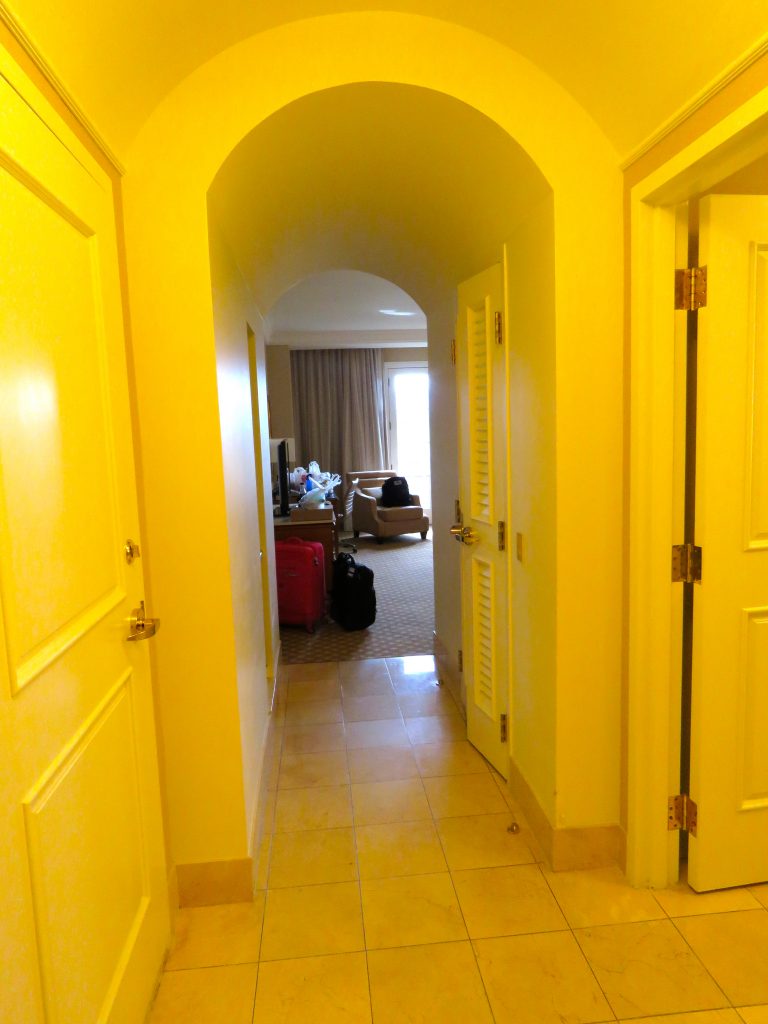 The entrance to our room.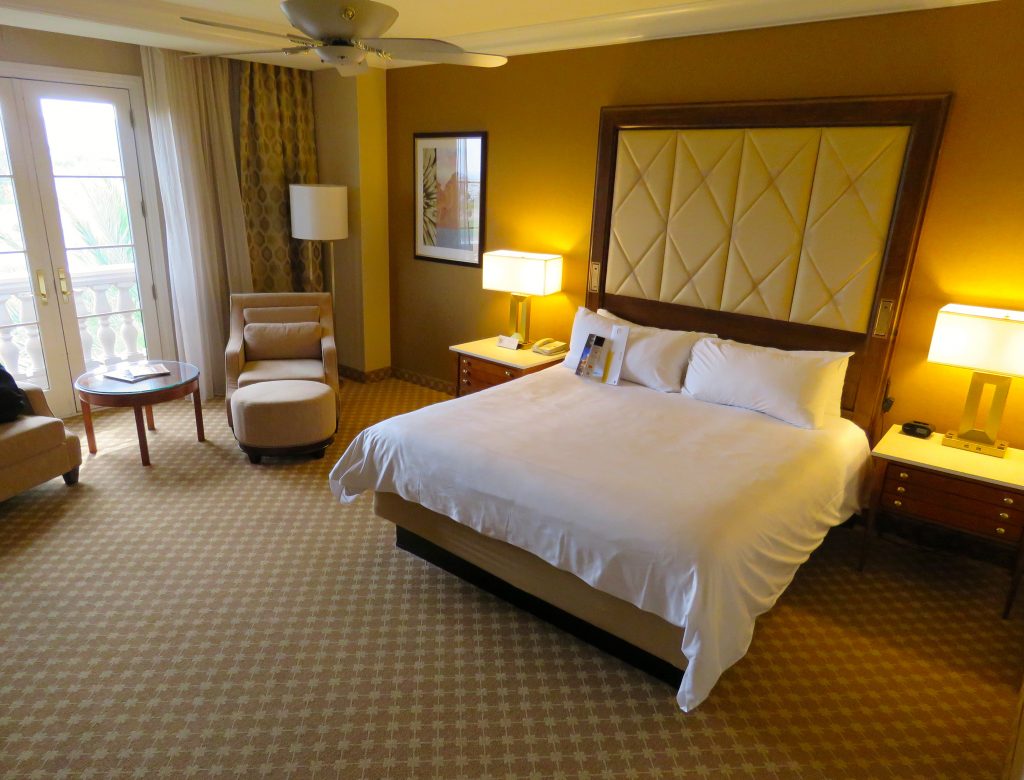 One one of the mornings, Rossy and I made good use of the sitting area in the room, we enjoyed our tea, while I finished breastfeeding Alessandra.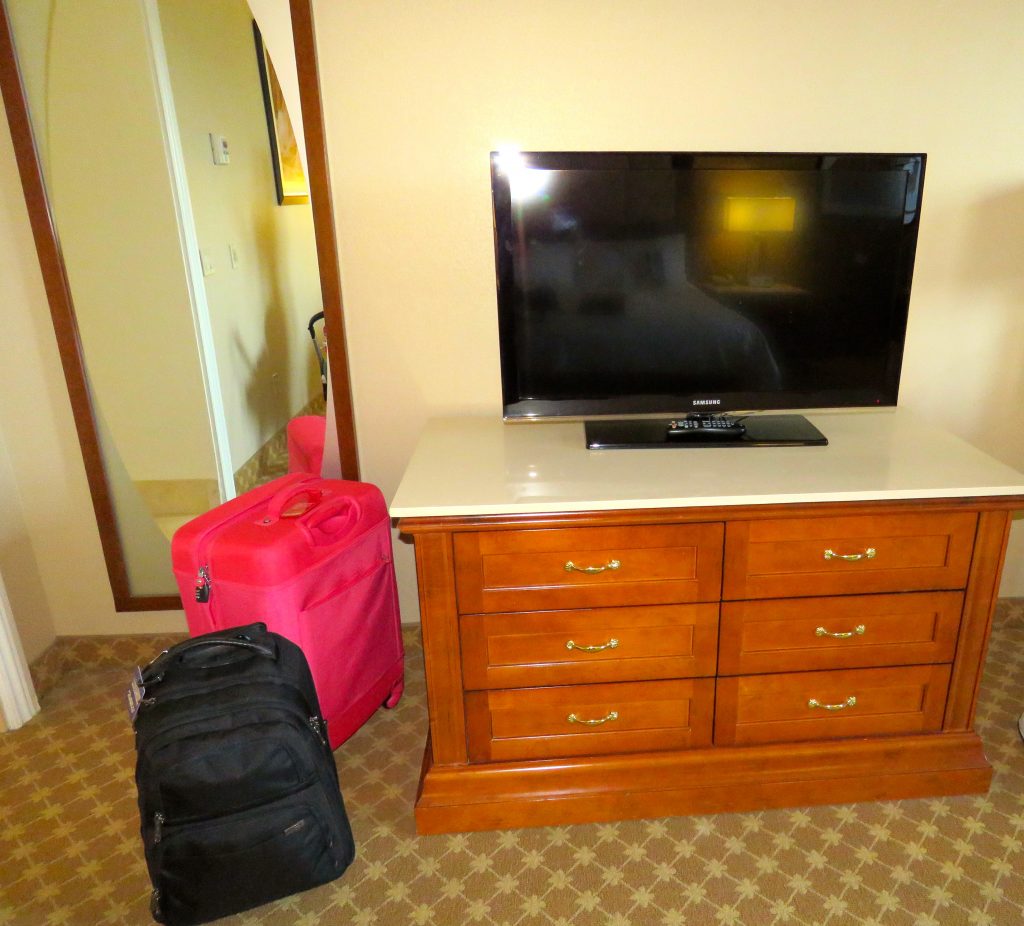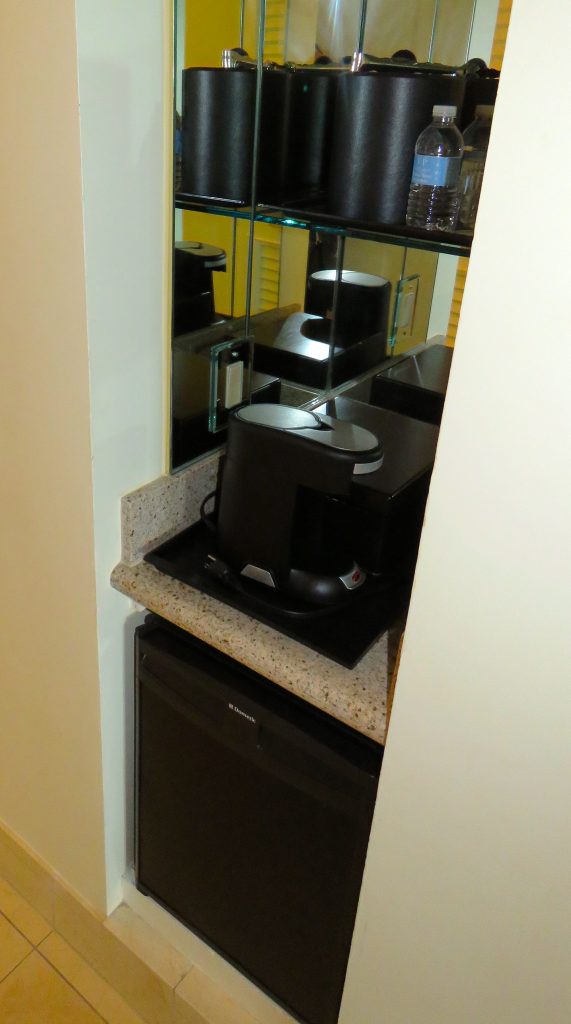 Coffee station & refrigerator. 
Alessandra looked tiny in the large king size bed!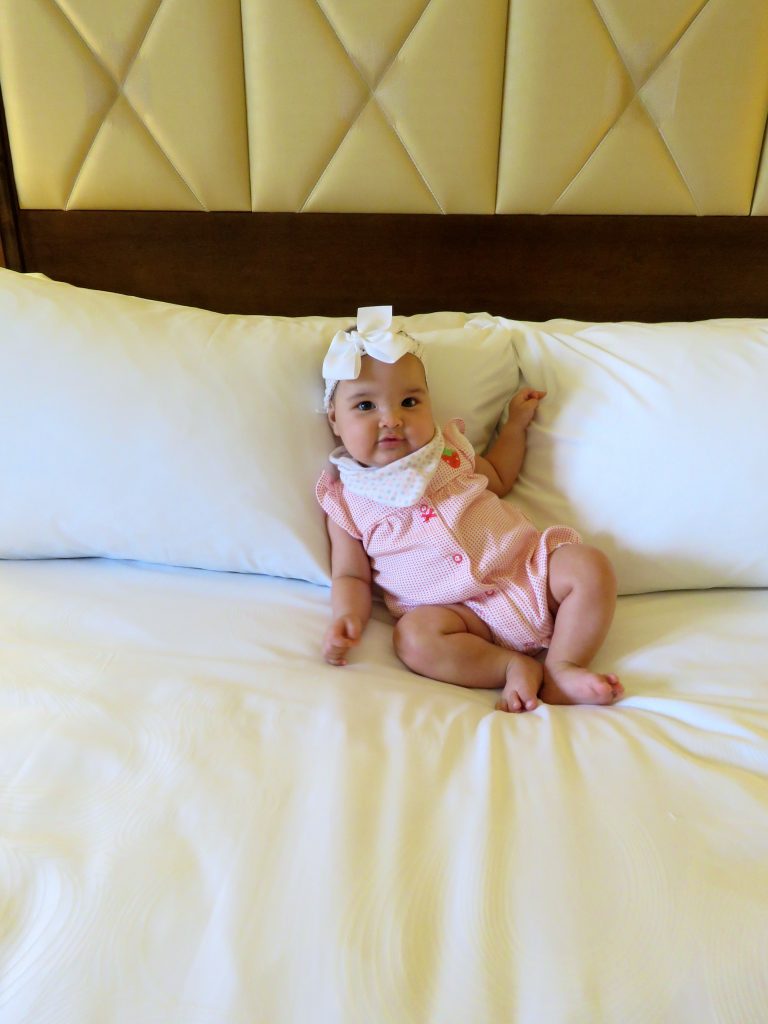 Love!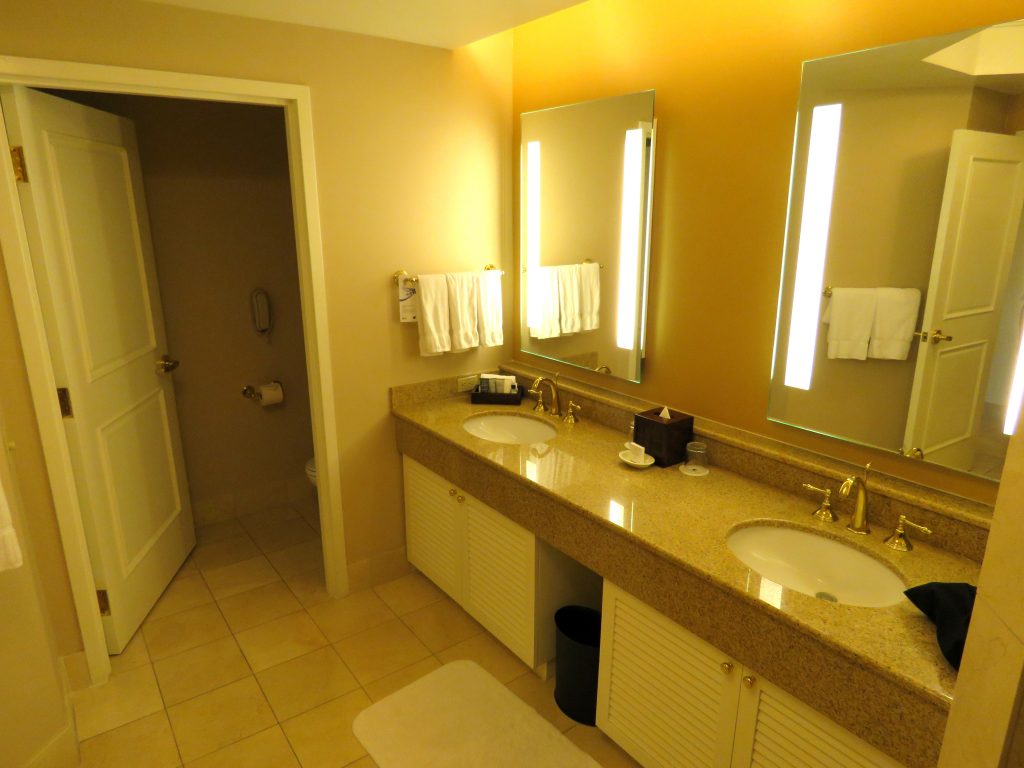 Two sinks, always a plus!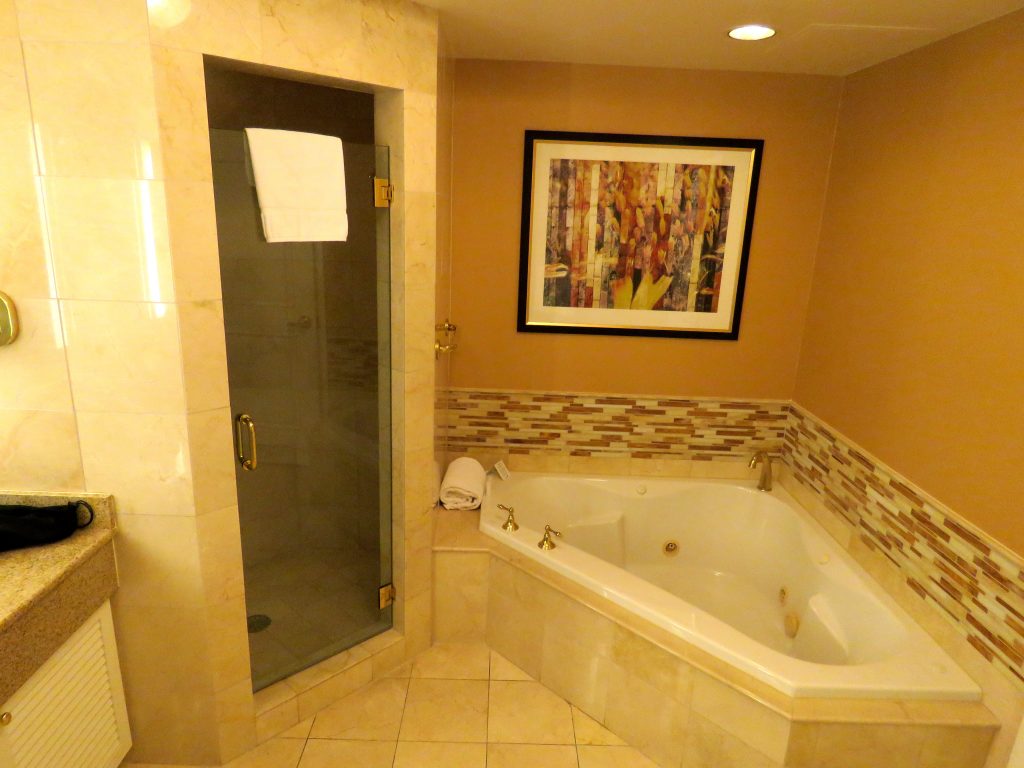 The jacuzzi bathtub, which I did use, twice! So relaxing!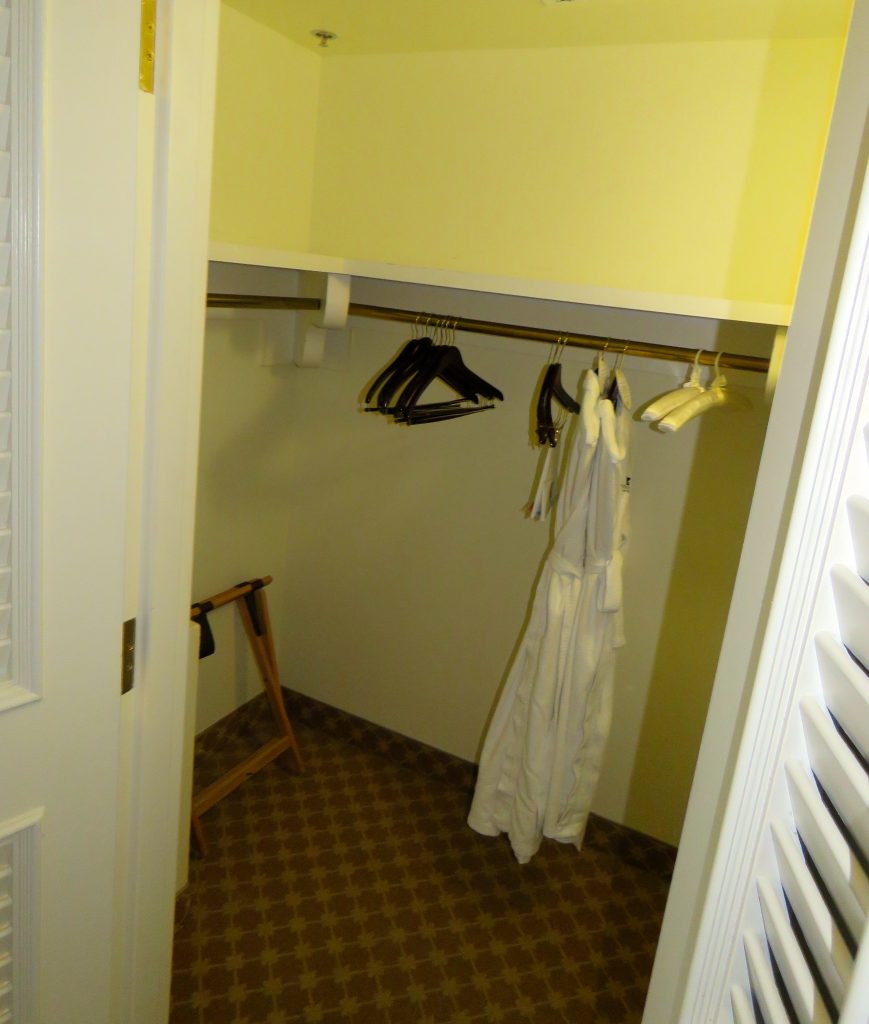 Walk-in closet…& of course, comfy robes!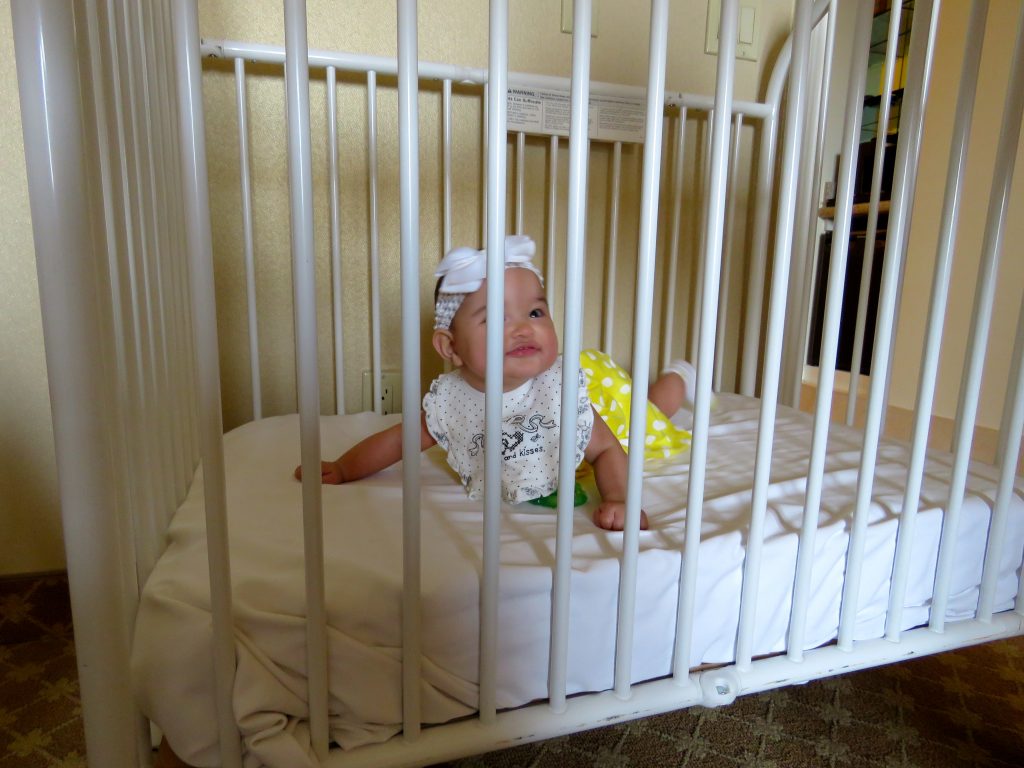 Alessandra liked the crib! She slept & played in it.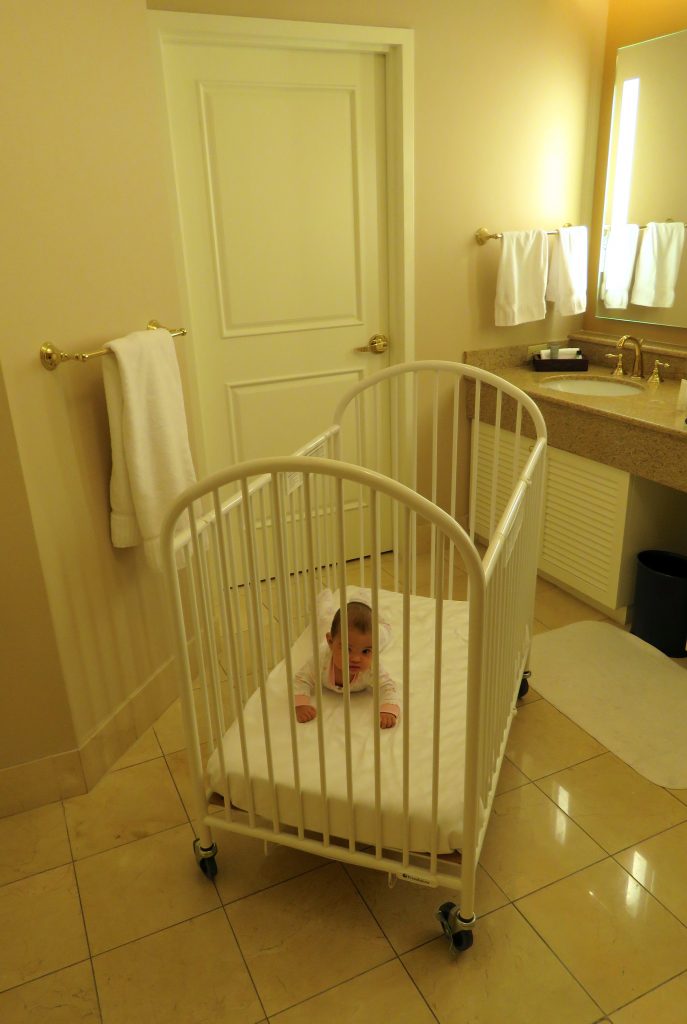 It was wonderful that the crib was light, had wheels, and fit through the bathroom door. I was able to take her into the bathroom with me while I showered and got ready for our fun outings in Las Vegas!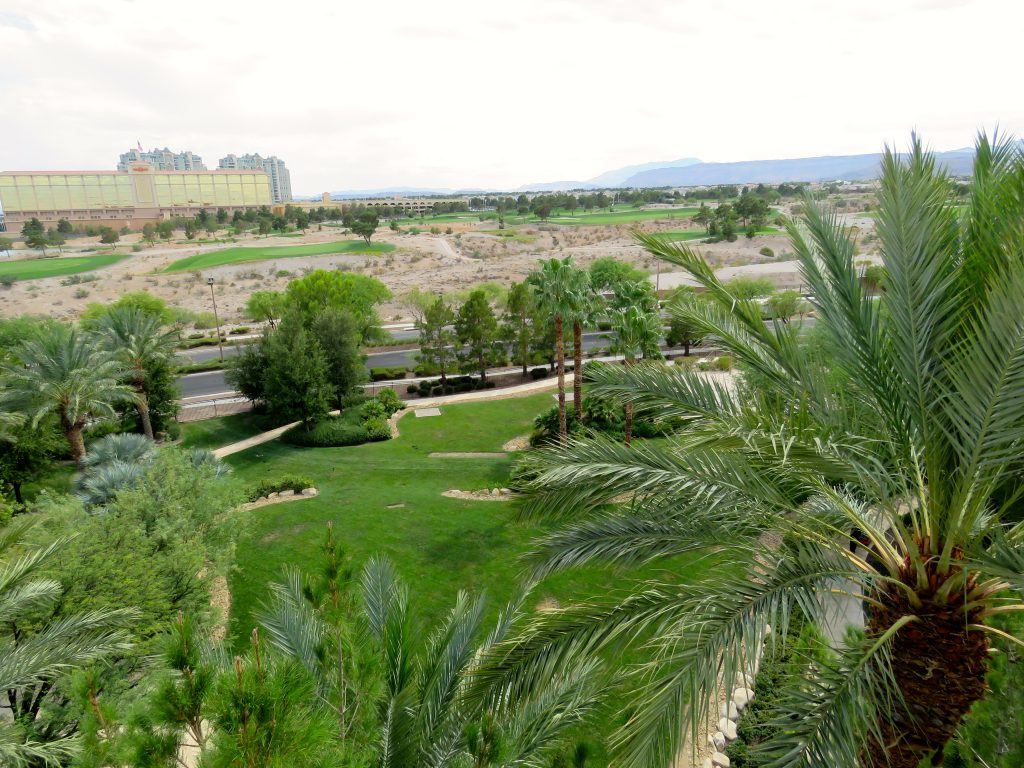 The view from our room!
Even though I packed our bathing suits, the weather was a little too warm to get in the pool with the baby. We did enjoy talking a walk through the Resort to see the property and check out the pool for a possible future visit.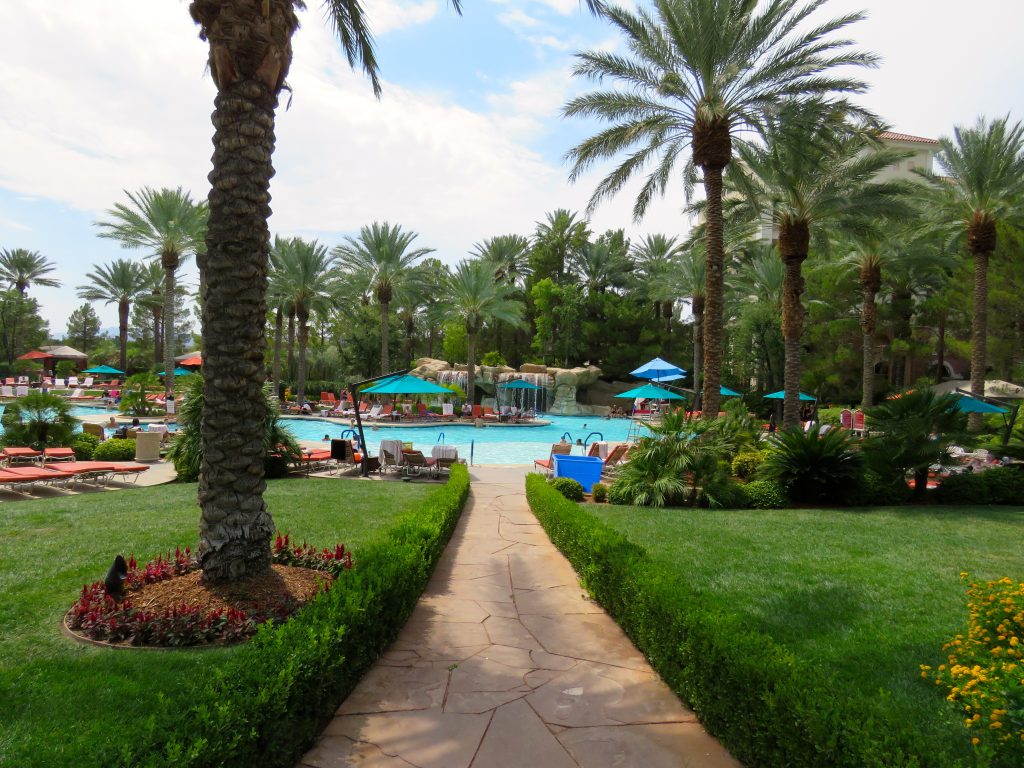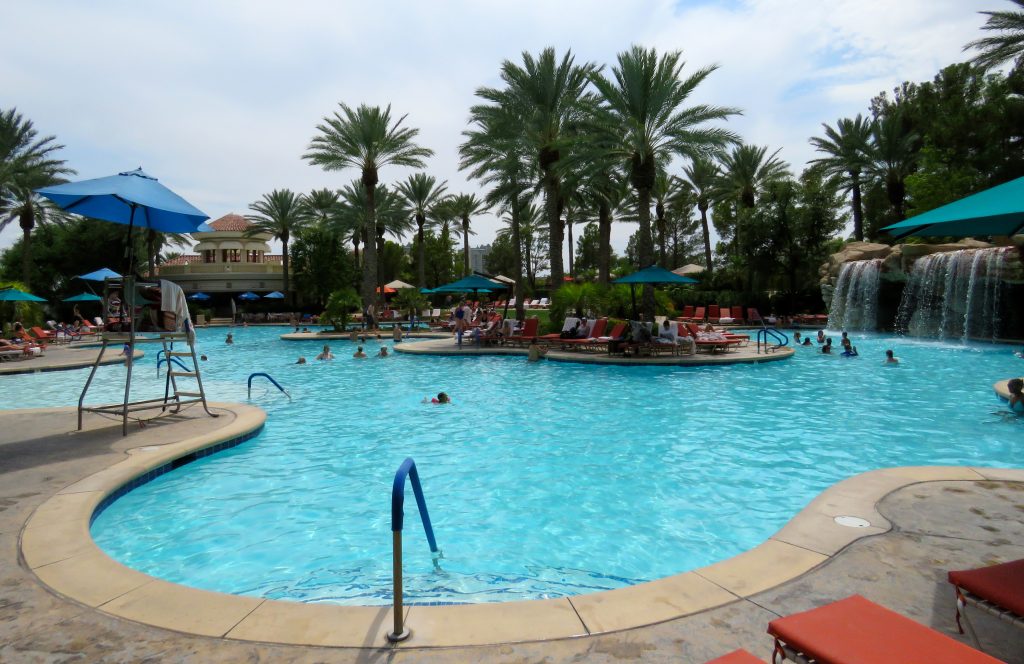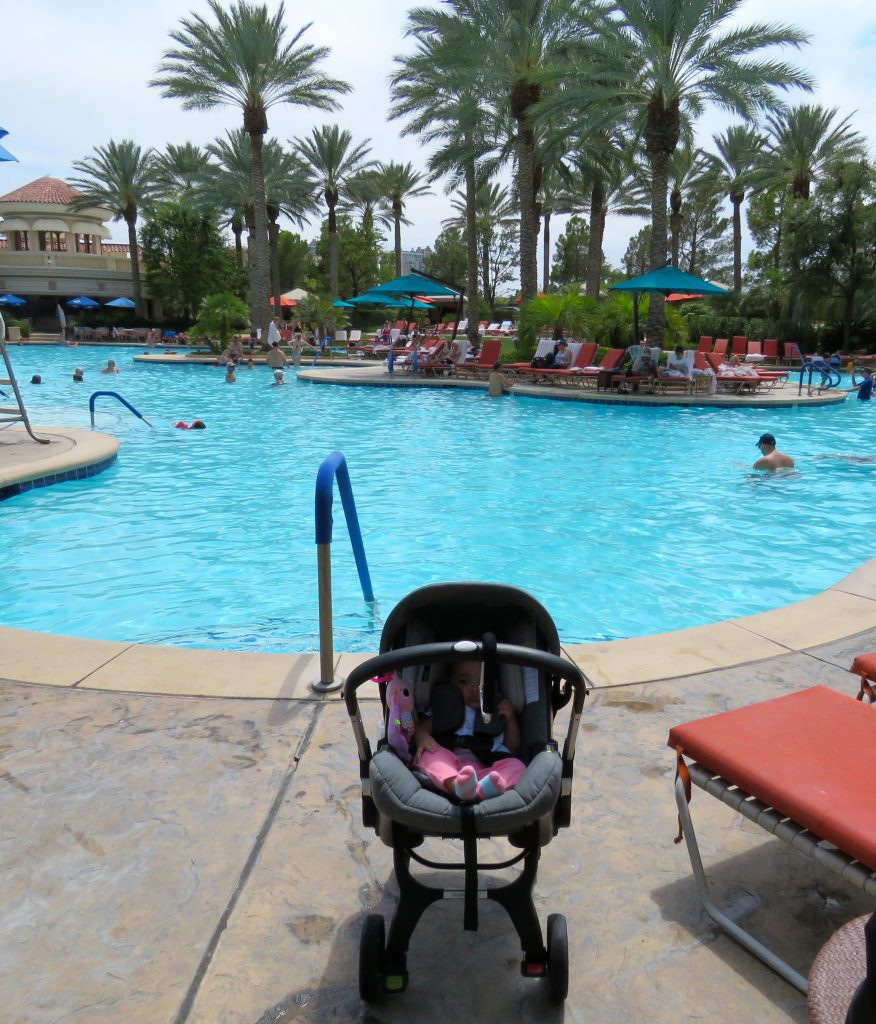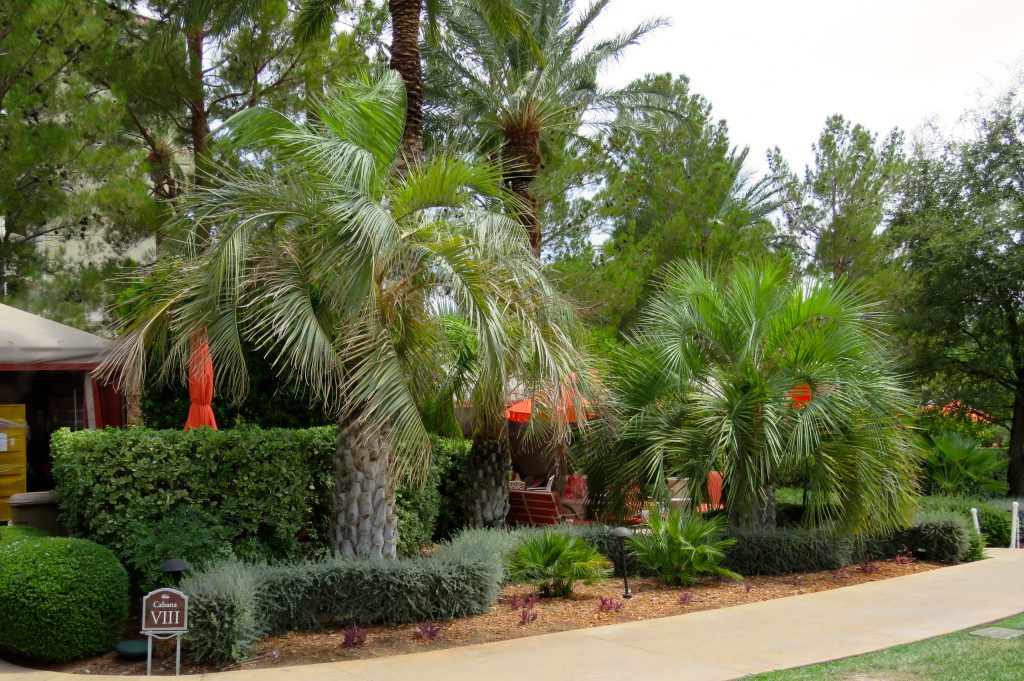 Cabanas by the pool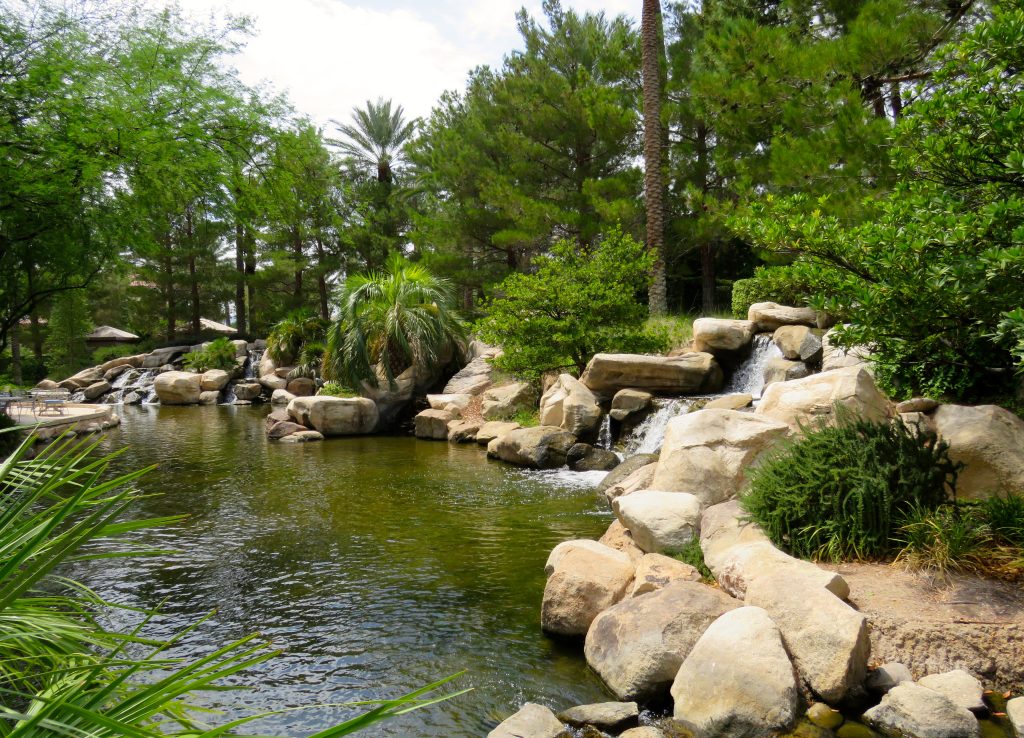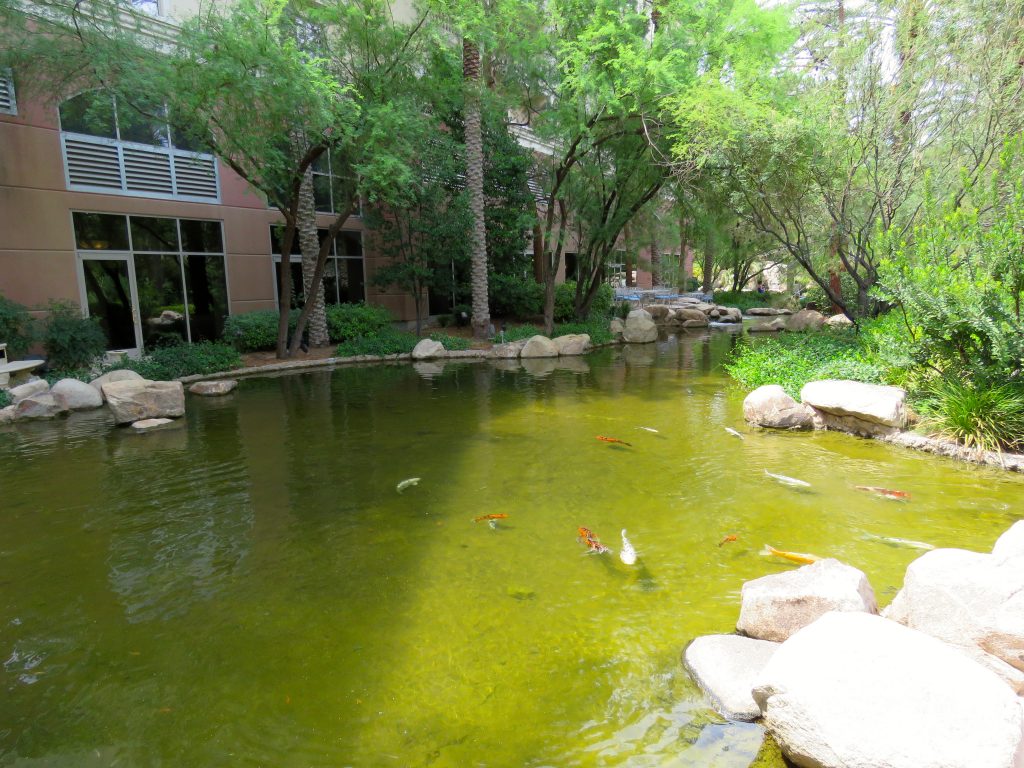 Koi pond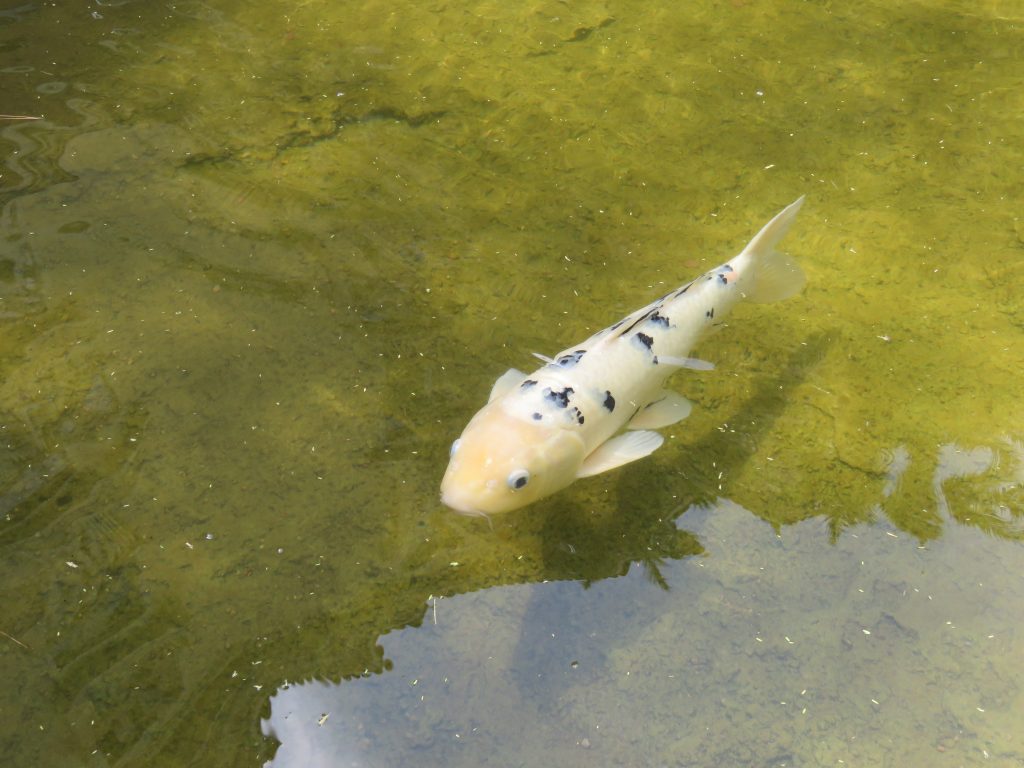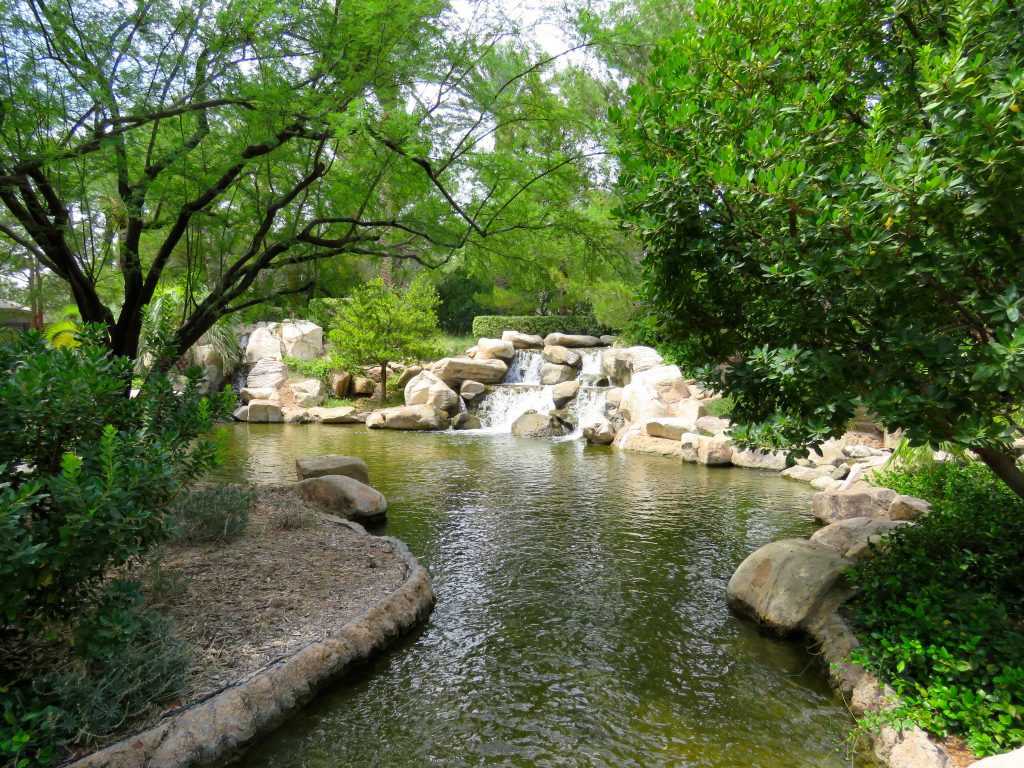 We enjoyed our stay and I would definitely stay at this Resort again! It is a wonderful way to enjoy Las Vegas. You could go to the strip for a while, yet get away from it to disconnect and enjoy a weekend getaway at this beautiful Resort! It was like having the best of both worlds! Since we had the baby with us, I was also glad this Resort didn't seem to have cigarette smell in the hallways or main hotel area. On-site they have the Rampart Casino, which we walked through with the baby one night to get to the restaurant area for dinner, which did have cigarette smoke in the air, but this is to be expected in a Casino in Las Vegas. We didn't mind it since we only walked through it for a minute or two.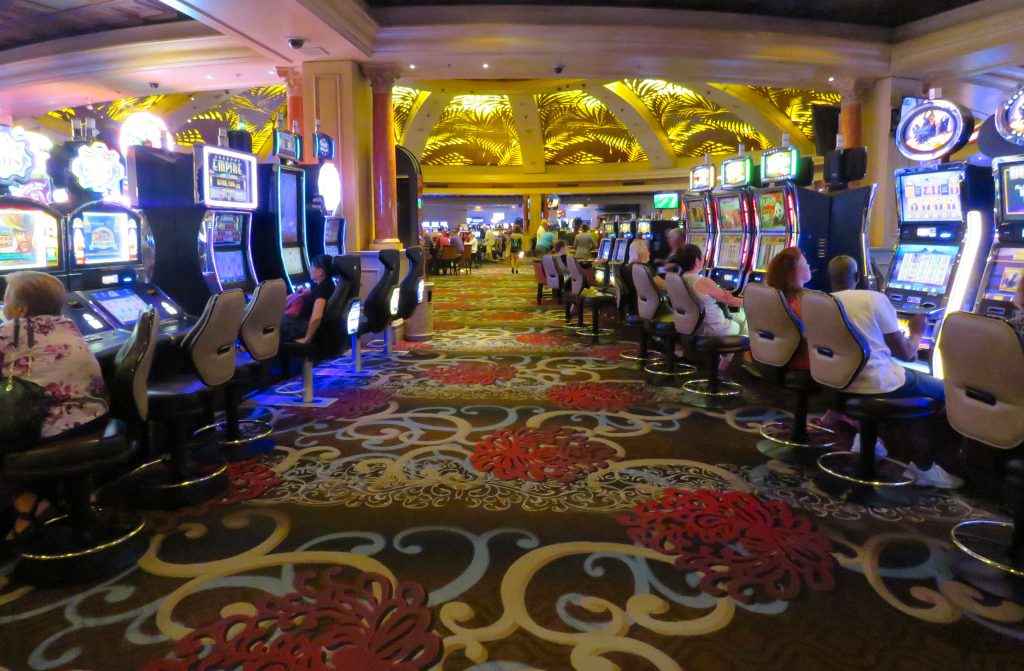 I would recommend this Resort for anyone visiting Las Vegas who wants to enjoy the craziness, loudness, and lights of the strip…yet, wants to be able to get away from it during the day (or night) to enjoy a magnificent stay at a luxury Resort!
Hugs,
Paola
(this post is NOT sponsored, I simply like to share my positive experiences at hotels with you)
PS: Oops, I realized I did not take a picture of the outside of the Resort, you can see one here.
PS2: You can see pictures of our Babymoon in Las Vegas here (a few months ago). And, pictures from one of our stays at the JW Marriott Orlando here (one my favorite hotels, it is gorgeous).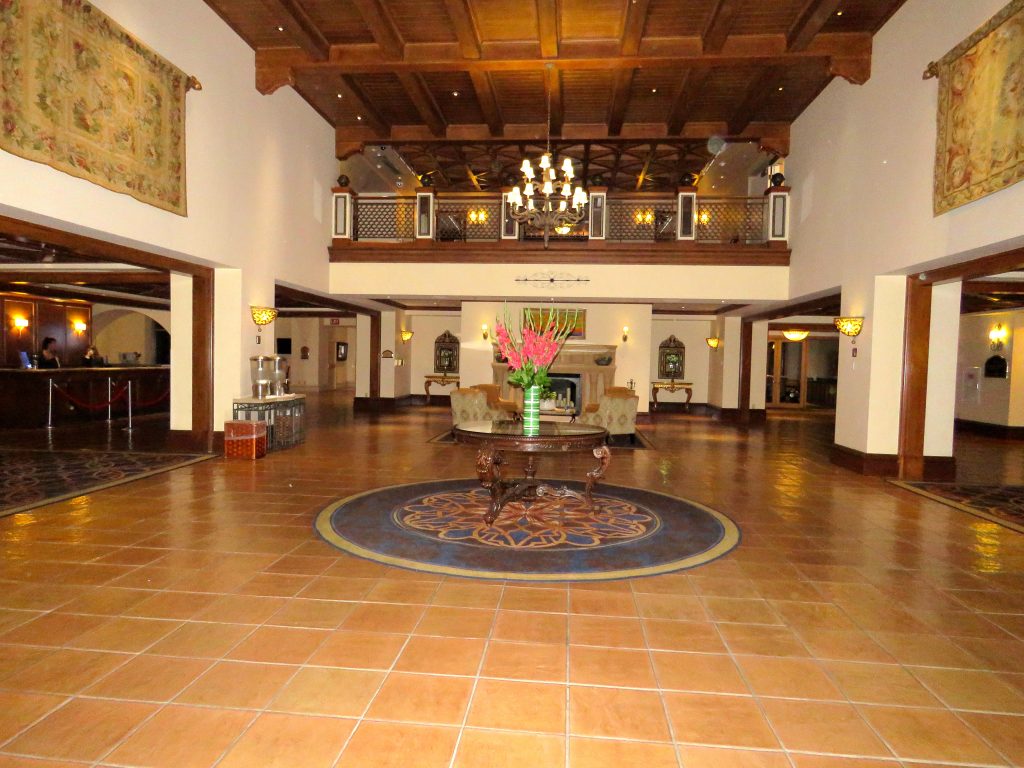 Lobby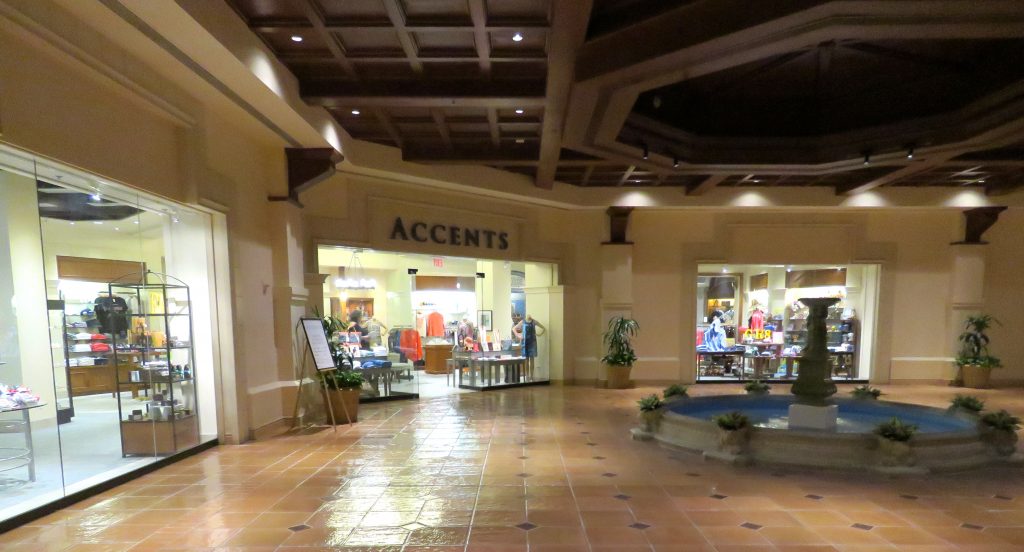 Shops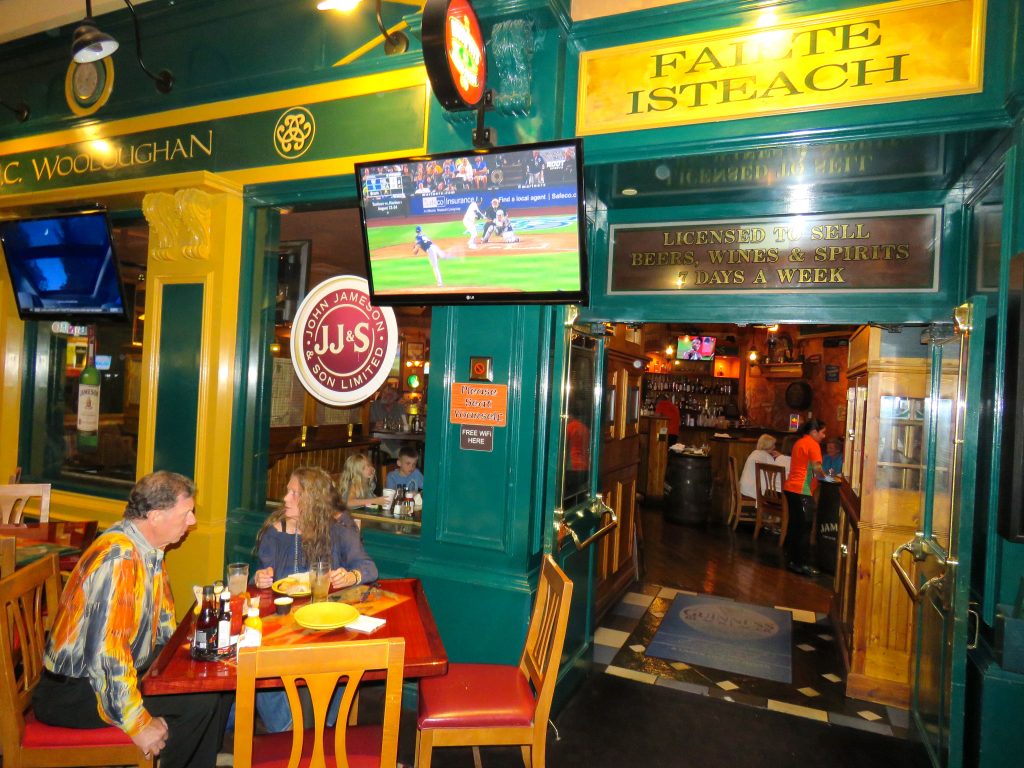 We ate at JC's Irish Sports Pub on one night my hubby was to tired to leave the Resort.