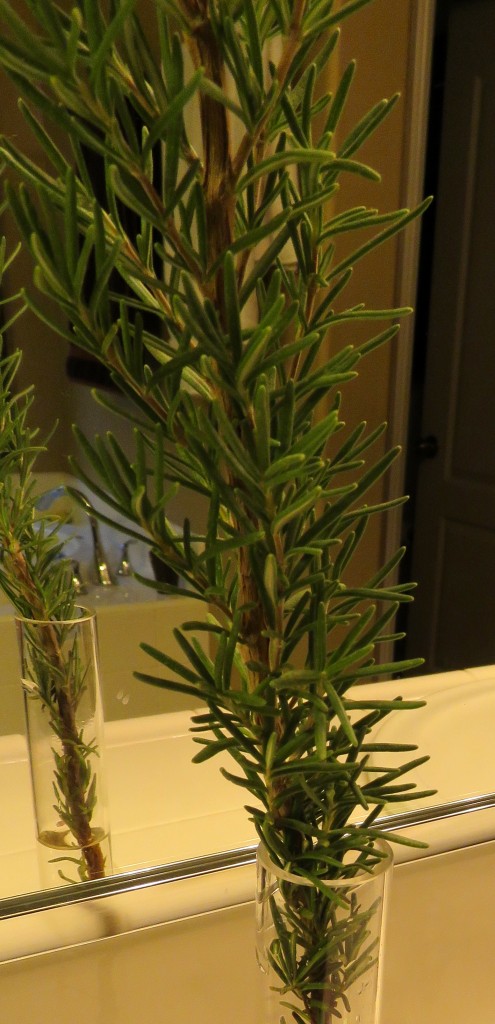 As I have posted in the past, I like to extend the life of the fresh floral arrangements we have at home. I also like to spread the beauty, scent and colorfulness of the flowers around the house. This includes, the foliage! Foliage sometimes doesn't get the credit it deserves, probably because it is used as a filler. An arrangement we had at home recently included the herb rosemary as foliage. Rosemary on its own smells wonderful! It has a woodsy pine aroma with tones of lemon. It is a herb from the mint family which is popularly used to cook fish and meats, and as a spice for savory dishes. It is also medicinal. As I came up closer to smell the multiple scents of the flowers in the arrangement, the scent of rosemary stood out.
As the flowers began to die, the rosemary branches remained fresh. I decided to take them out and place them in thin floral vases around the house. They added a dash of green to the house, which is always a plus, and a refreshing fresh scent of nature. We use plug-in air freshener oils in the guest bedroom and restrooms downstairs, but after reading an article about some of the chemicals in air fresheners, I prefer to open the windows in the rest of the house to allow fresh air to come in. Placing herbs in vases around the house is a natural way to add air fresheners! I was amazed to see that the rosemary branches lasted several weeks in the vases and continued to release their natural woodsy pine aroma in every room they were placed! You can find rosemary branches at farmers markets or garden stores. A rosemary pot (6 inch) can be purchase for as little as $4.00. I may consider getting a rosemary pot for our yard. This way, I can cut branches from it and place them inside our home to add a refreshing, natural scent!
Do you use flowers or herbs as natural air fresheners in your home?

Hugs,
Paola
PS – An easy way to brighten up your bathroom! Plus, this quick remedy for sore feet includes a natural ingredient – it's one of my favorite foot creams!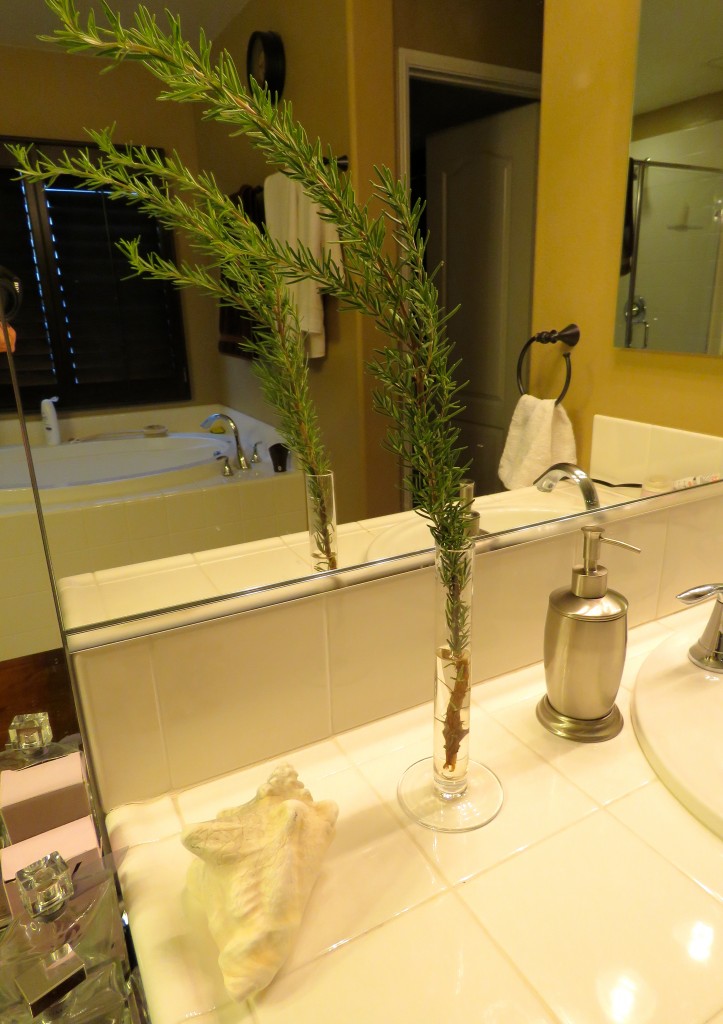 In addition to the scent, I like how the branches look long and modern, yet simple.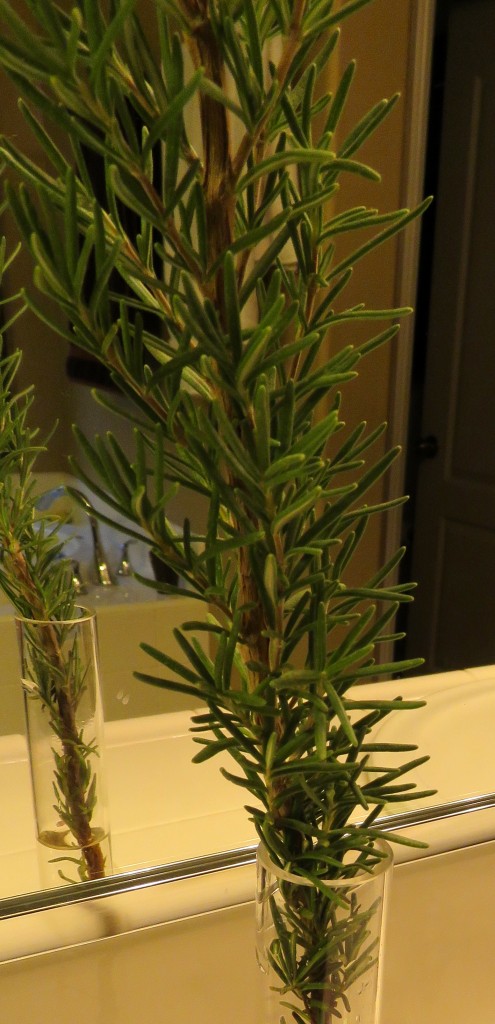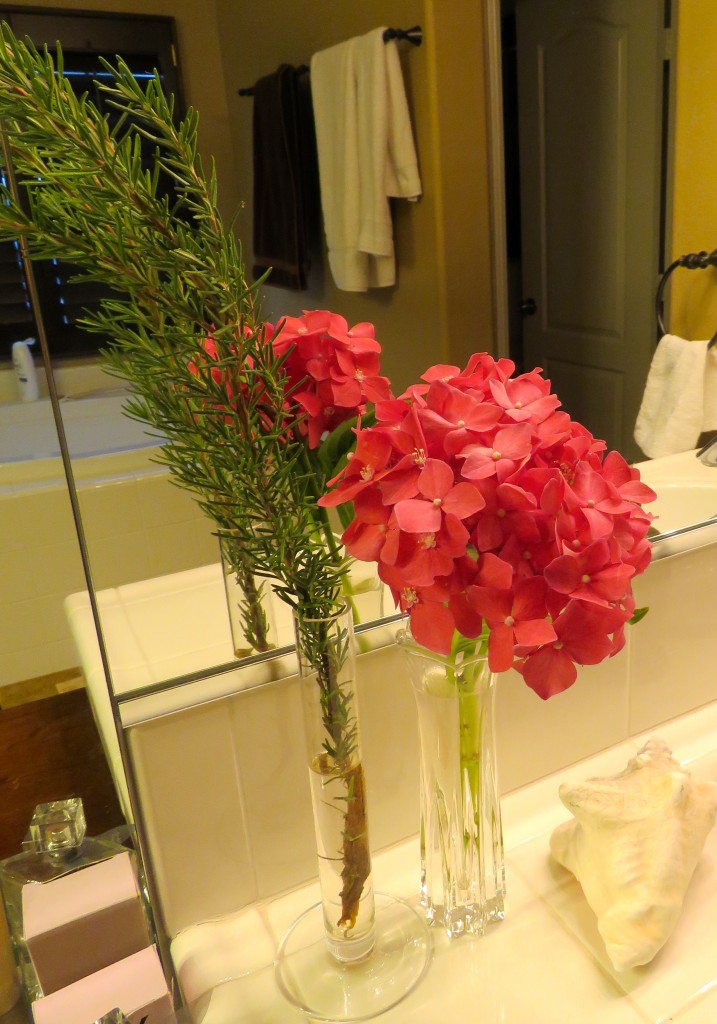 Initially, I had placed a vase with flowers next to the rosemary. The flowers died within about a week, but the rosemary remained fresh for a longer period. I changed the water in the rosemary vase every few days.