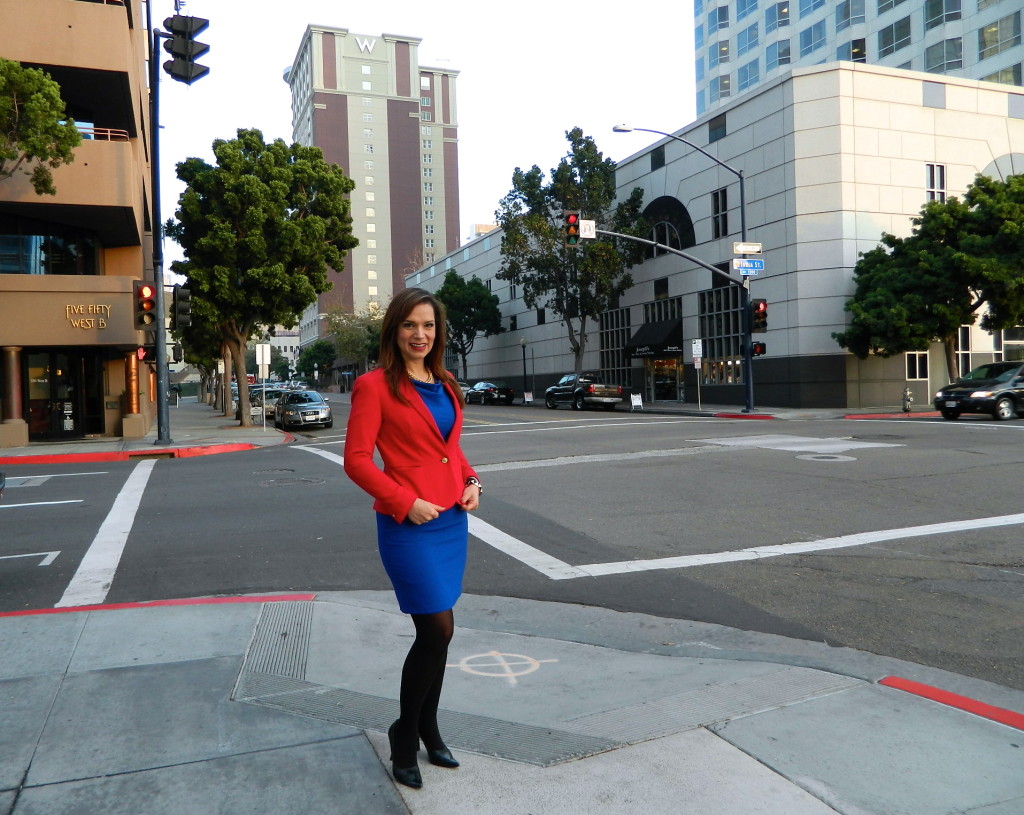 Hi friends, hope you are having a magnificent week! The weather this week has been a bit chillier, so hopefully you are keeping warm. Last night, I was looking through my closet to select a dress for the three shoots I had – an interview and two commercials. I knew commercial would be airing quite a bit, so I wanted to select a nice dress. I saw this pretty bright blue dress, which I have only worn once. So, I decided to add a few things to it to make it appropriate for winter. I added a red jacket, black tights, and black heels (boots would have also been a fun and stylish option). The jacket has gold tone buttons, so I opted for gold tone jewelry. Voila – I had a winter outfit! I wore the jacket throughout the day and removed it for the shoots.
If you have a dress that you want to transform into a winter outfit, simply add a jacket or cardigan, and some tights. Just like that, you'll have a new way to wear the dress during the season when the weather is colder!
Have you been wearing tights with dresses this winter? Do you have a dress you'd like to wear in the winter season?
Hugs,
Paola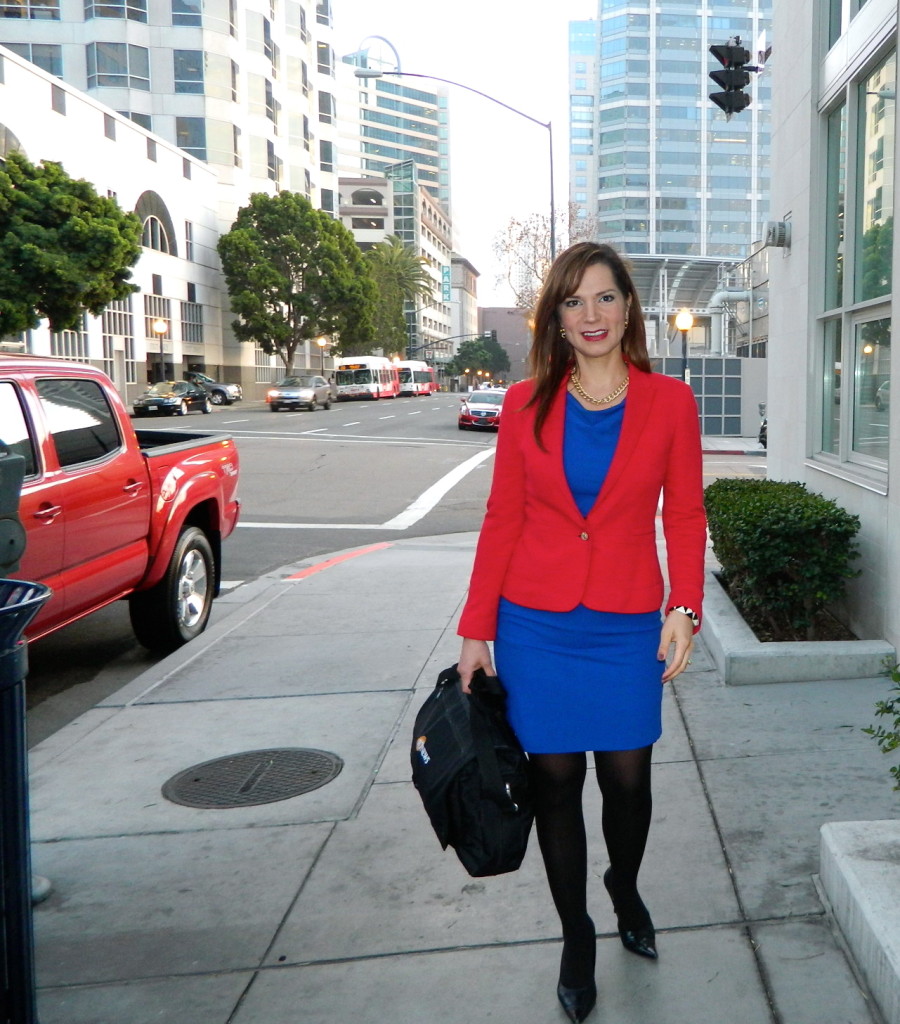 This outfit took me from the studio, to meetings, to a walk downtown! The heels are comfortable enough to wear all day!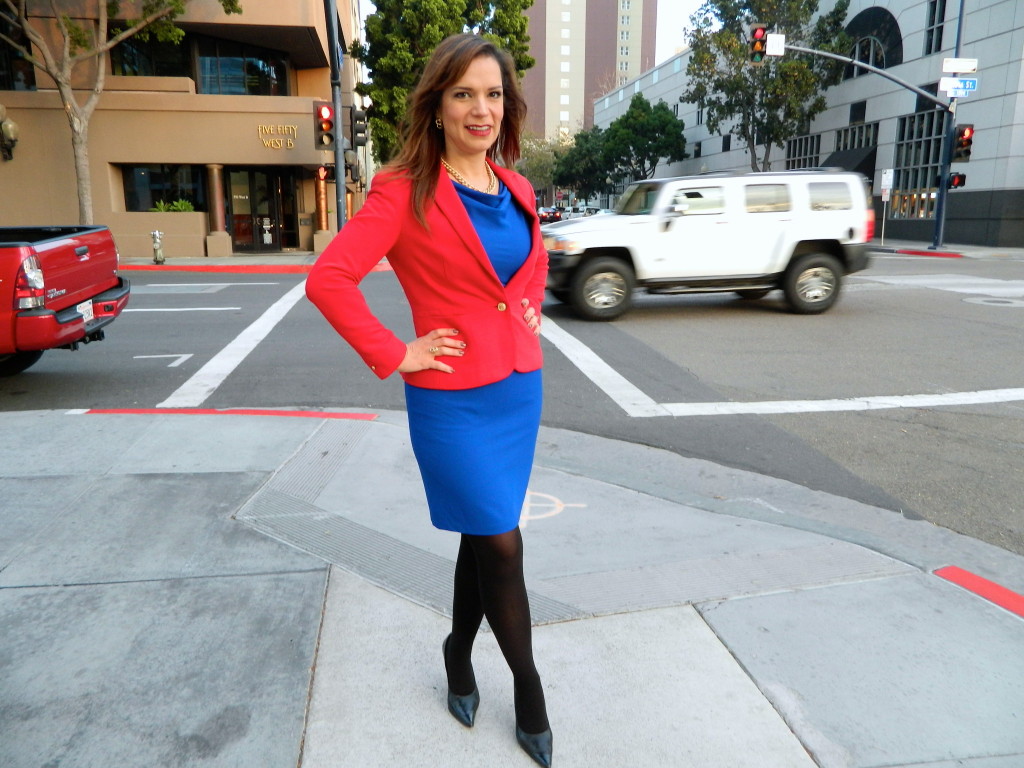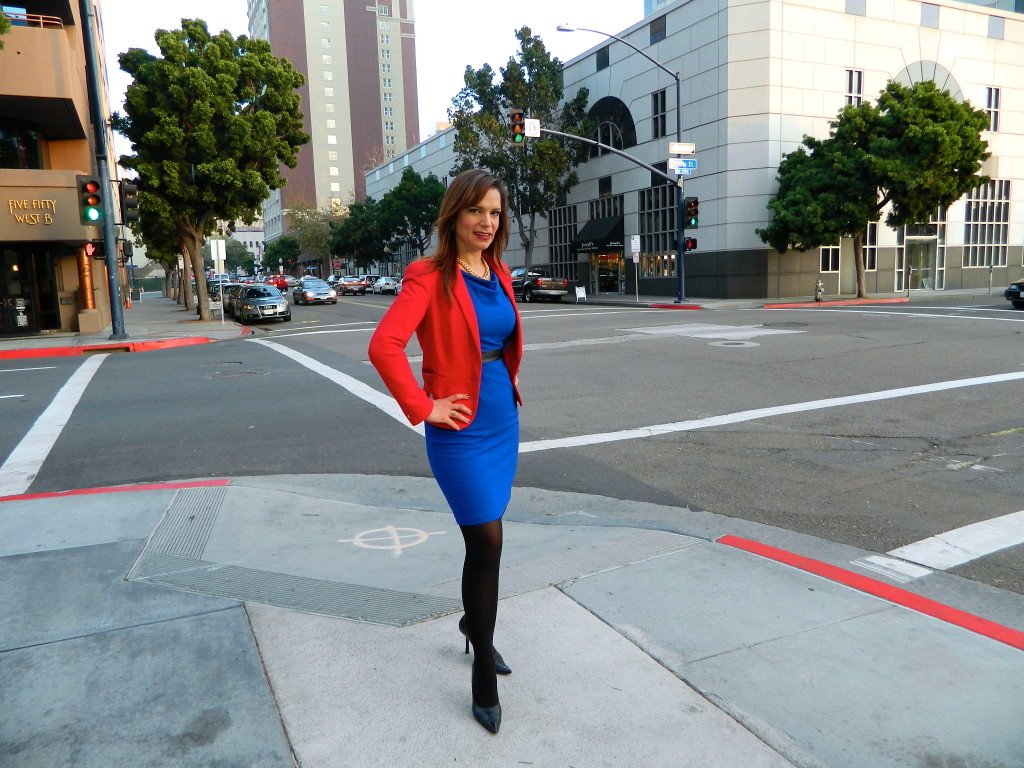 The dress has a black band around the waistline, so I added black tights and heels.
The weather was chilly and it was overcast. This outfit kept me warm, even though I was wearing a short dress.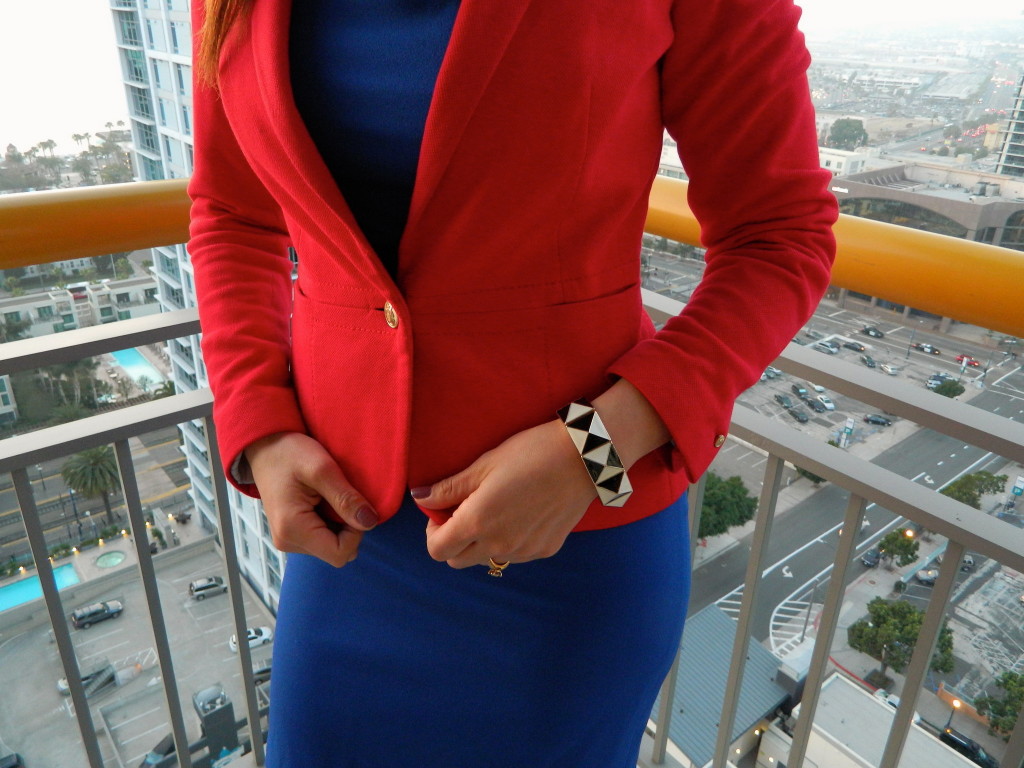 I like the stitching detail on the jacket and the gold tone buttons.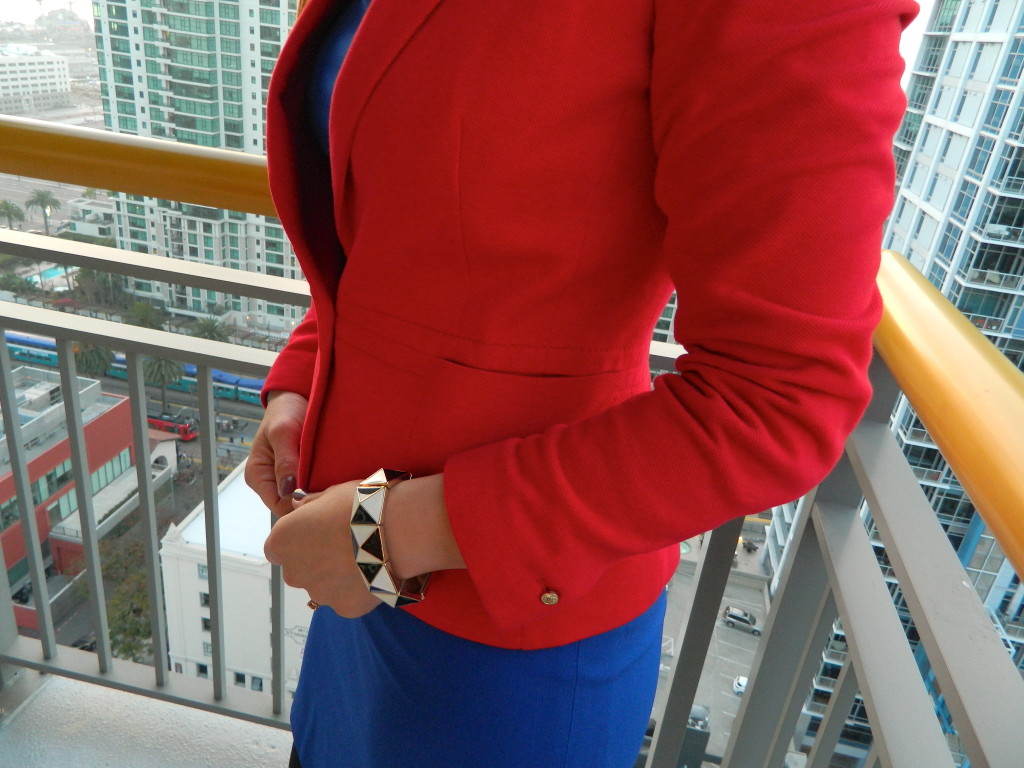 A tip – I usually do not open the pockets on jackets (unless I need them), this way the jacket stays more tapered around the waistline.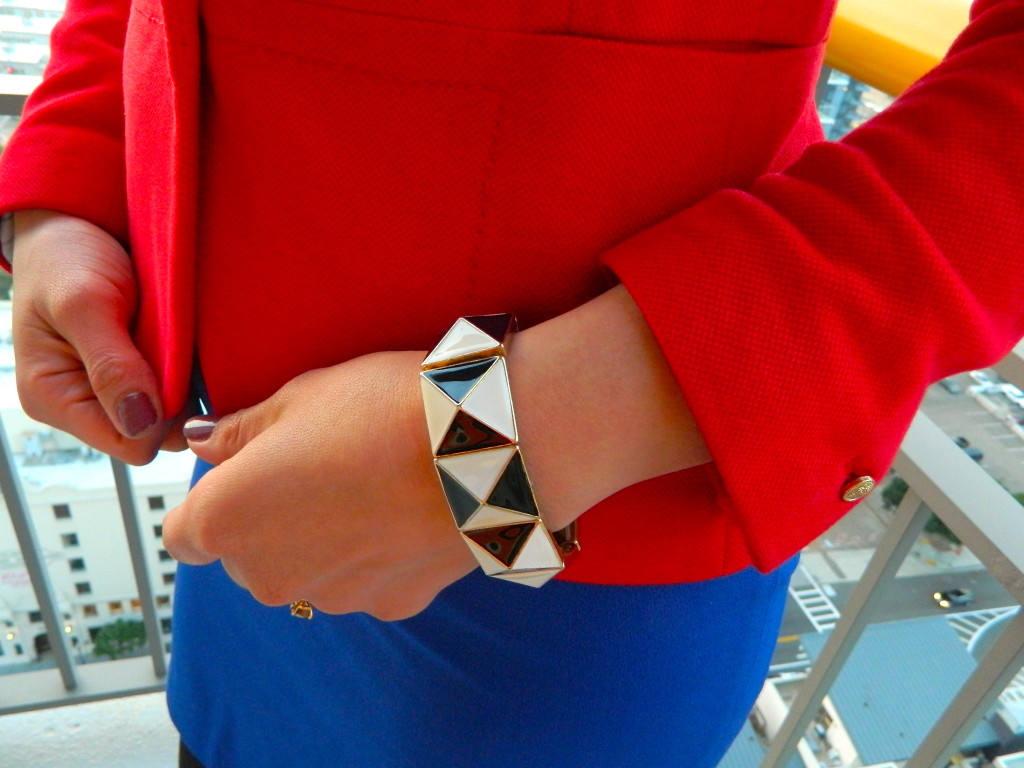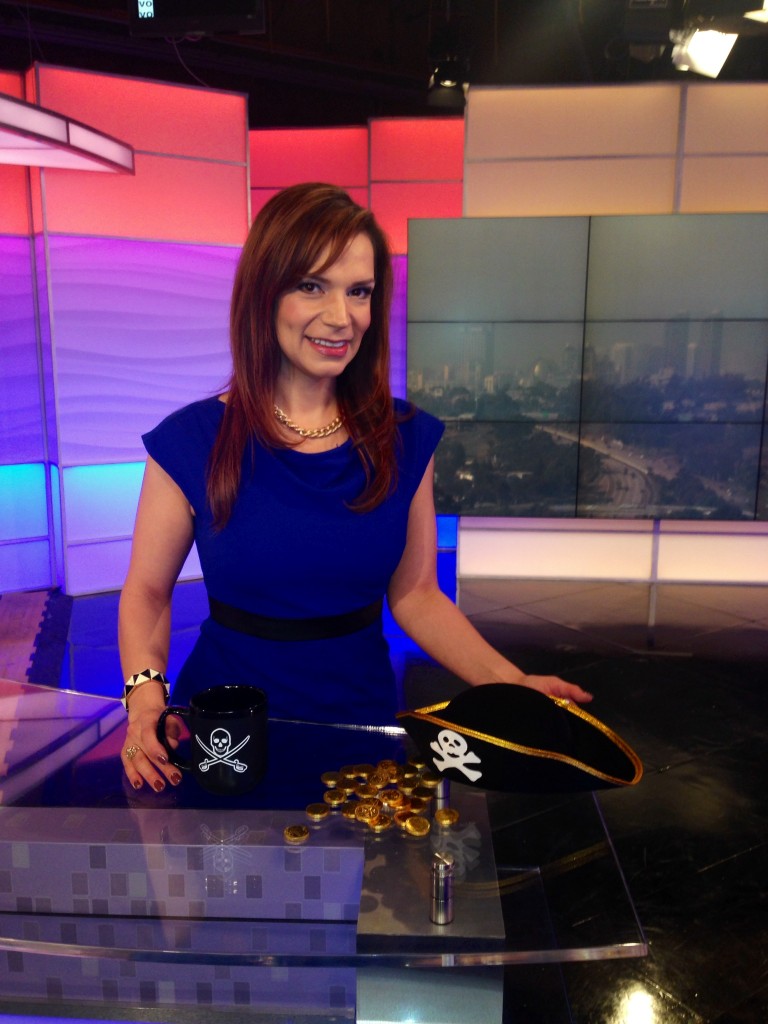 Here's a picture from my shoot for the commercial.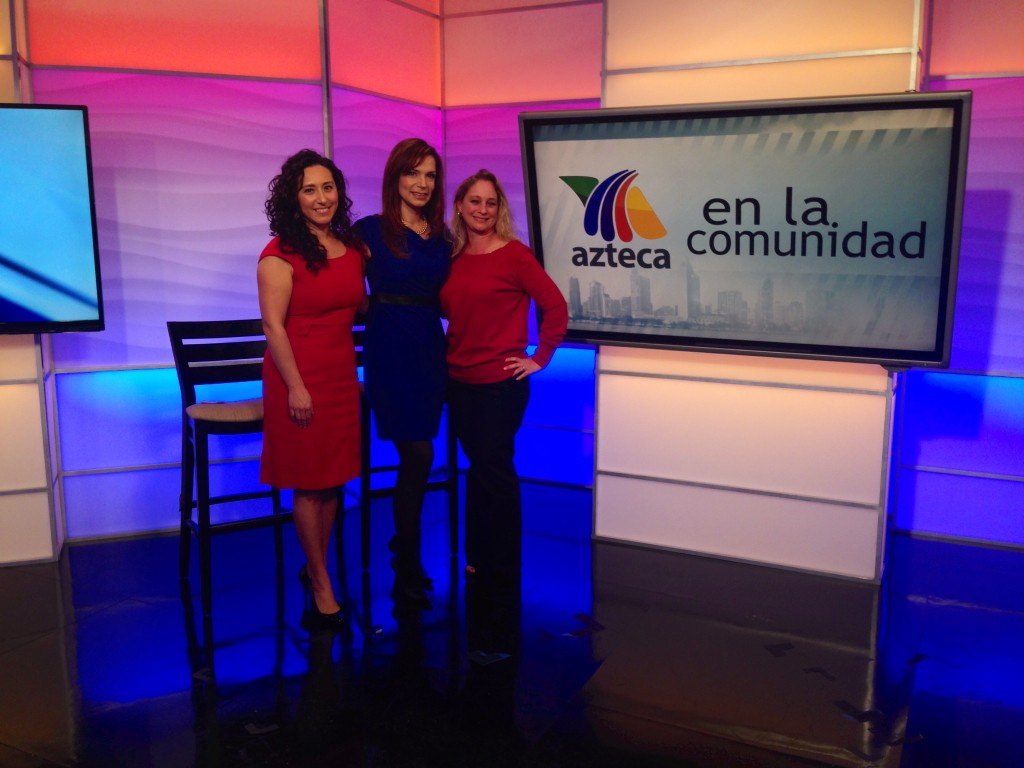 This was taken just as we finished the interview.
Dress: Marshalls; Jacket: Zara; Shoes: Nine West; Necklace & Bracelet: Forever21; Earrings: Macy's
You may also like how I wore it here

: